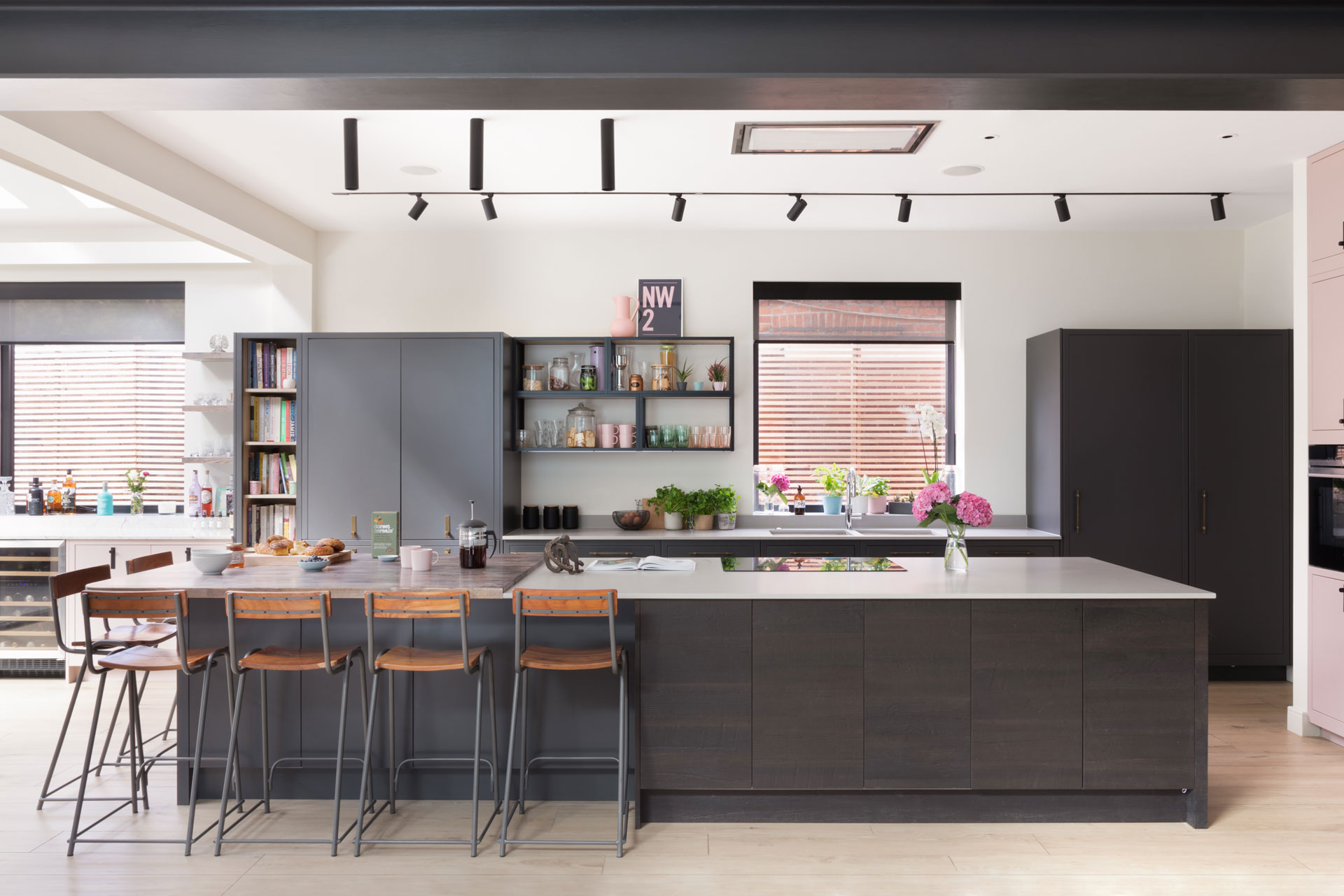 The role of the kitchen is constantly evolving. These days it can wear many hats – cooking space, dining area, office – and often serves as the hub of the home. Our kitchens should reflect our individual lives, a principle which sits at the heart of Life Kitchens, a fifth-generation family design business.
Book a design appointment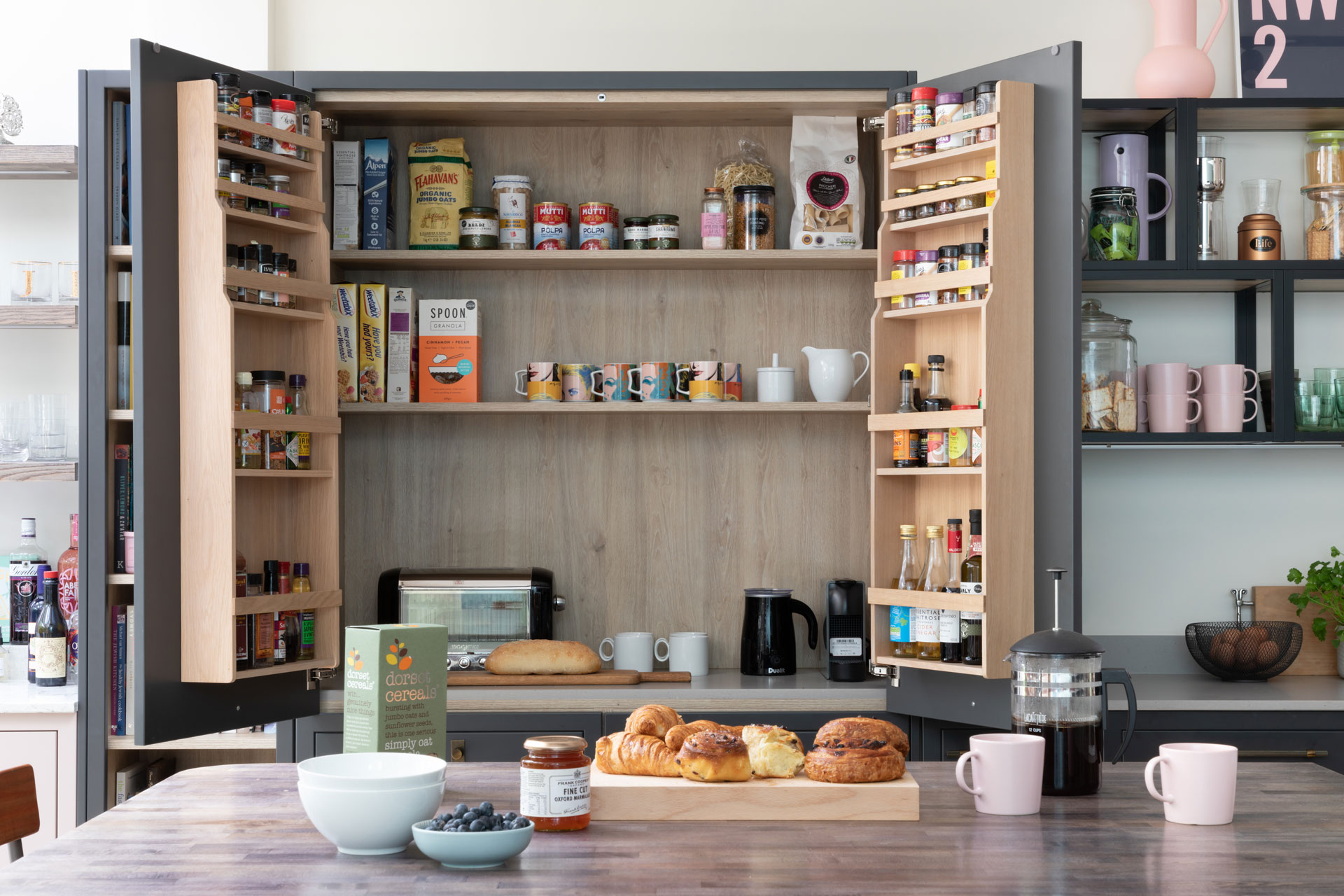 Each kitchen created with Life Kitchens is unique. A tailored approach is demonstrated at every stage of the process – from the planning right through to the installation. It all begins with a one-on-one design consultation, where in-house experts will get to know you and your needs over a cup of coffee. They'll then work with you to bring your ideas to life, ensuring everything runs smoothly from start to finish – and making it enjoyable along the way. Business owner Oli Stephenson says: 'We love getting to know you, hearing your stories, discussing your ideas. You'll find us very easy-going and down-to-earth but uncompromising on nailing every last technical detail.'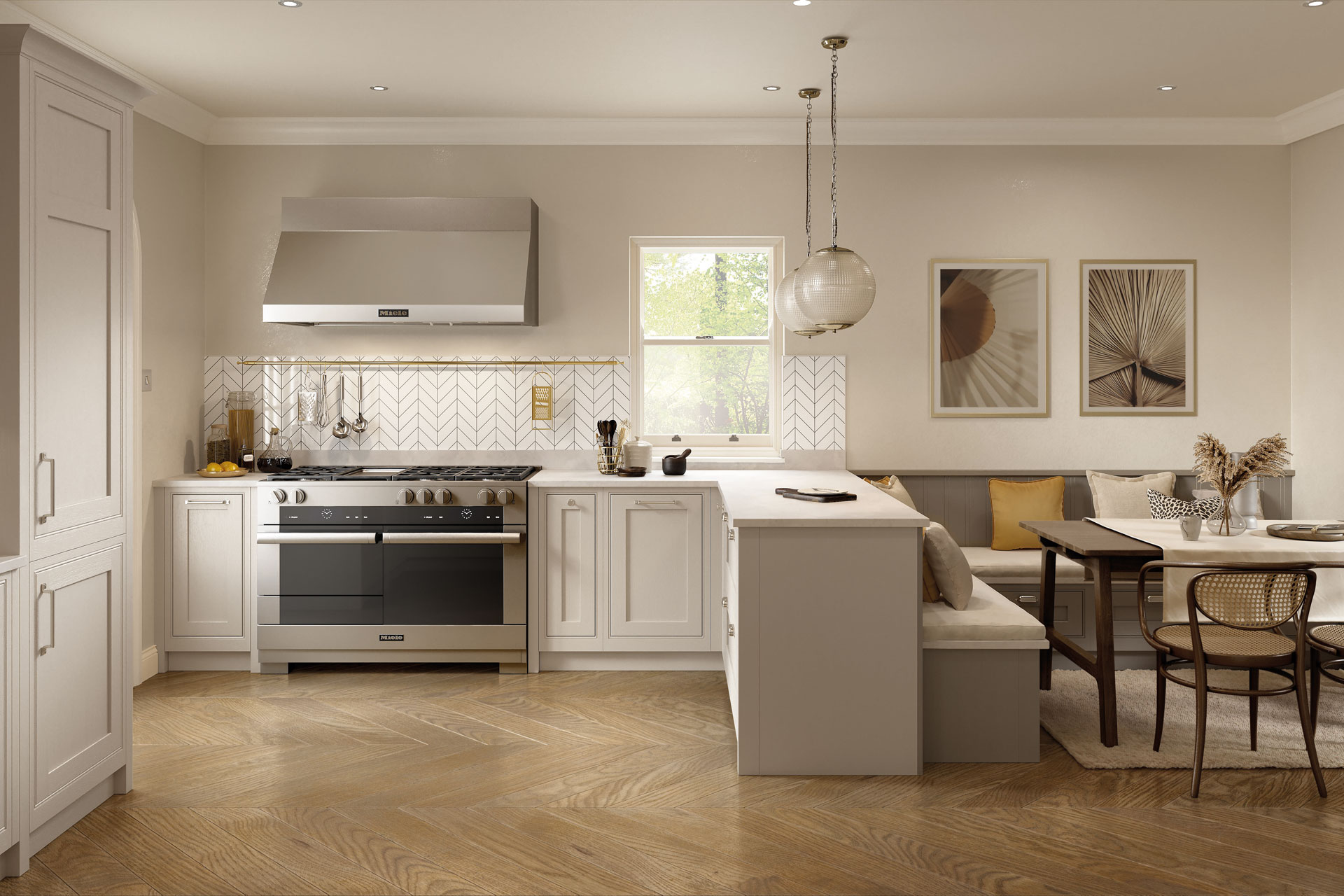 Pay a visit to the showroom to see Life Kitchens' large variety of kitchen displays. Styles range from classic to ultra-modern, featuring everything from statement pantries to a dedicated gin room. Nothing is set in stone though: themes are simply there to inspire you, and can be blended or altered.
If you have your heart set on a classic kitchen, the Homely collection may be a good place to start. This range features the hallmarks of a classic English kitchen, such as framed Shaker design, Cranbourne cabinetry and textural timber grain. Vivid, on the other hand, offers a contemporary look with retro and mid-century elements. After an opulent style? The Luxe collection features a rich colour palette with metallic accents, plus a variety of textures and finishes.
For those keen on open plan living, the Seamless look will provide inspiration, characterised by sleek lines and Capita handleless cabinetry. The Relaxed collection, meanwhile, is all about simplicity, while Structured is perfect for fans of the industrial style, blending traditional cabinetry with rough textures for a unique aesthetic.
Explore the Life Kitchens sale – 20% off all kitchens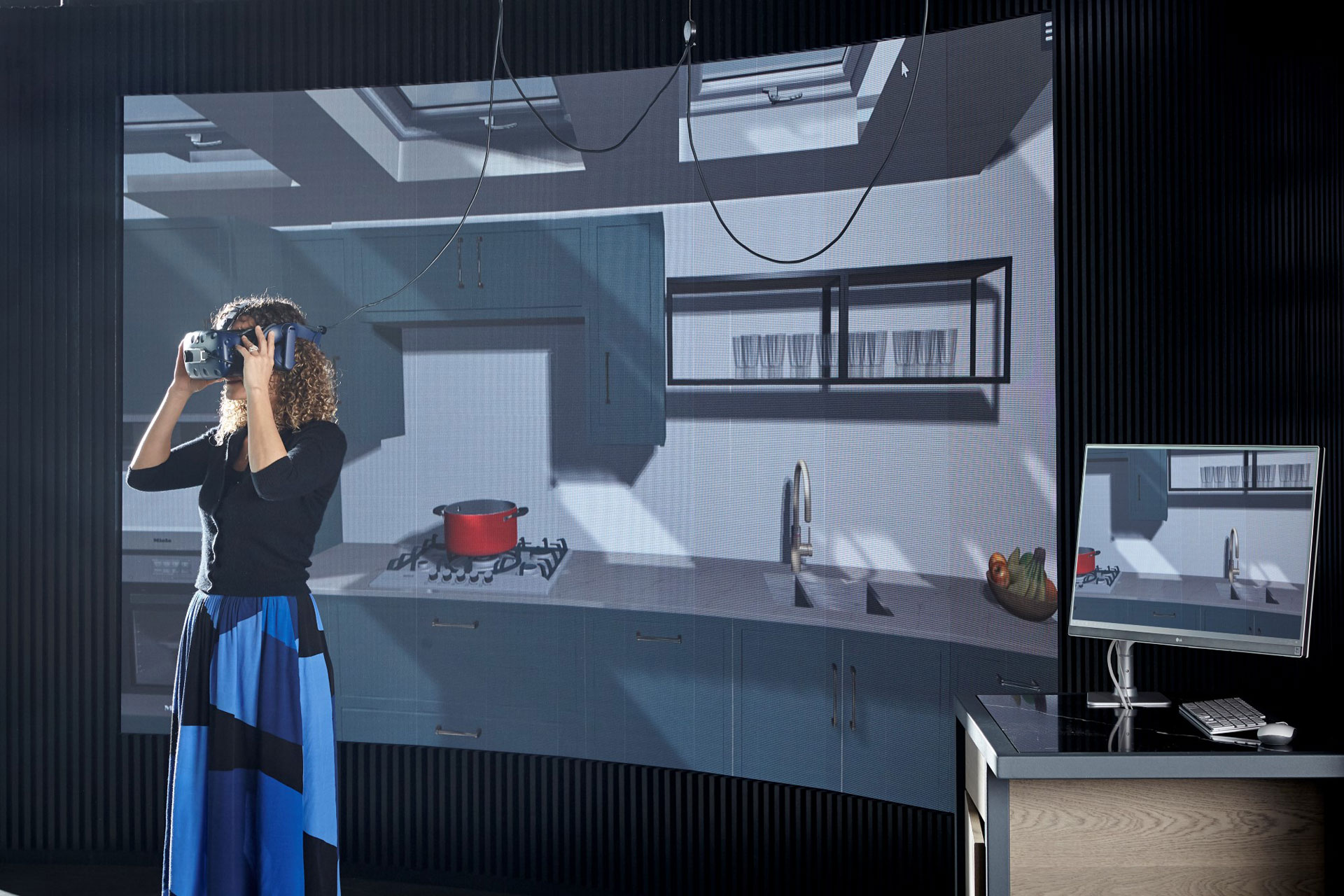 The utmost attention is given to the finer details. Life Kitchens boasts a vast range of doors, handles, appliances and lighting, which you can explore in full at the Waterloo showroom. There's a palette of over 35 painted colours, for instance, and work surfaces could be made of anything from quartz to timber – with the option to mix materials for a really bespoke look. Storage, meanwhile, can be carefully configured to make the most of your space, with partner companies including Kessebohmer, Gollinucci, Konfigure and Blum. Keen to visualise it all? A 4D VR theatre uses innovative technology to bring designs to life – which you can read more about here.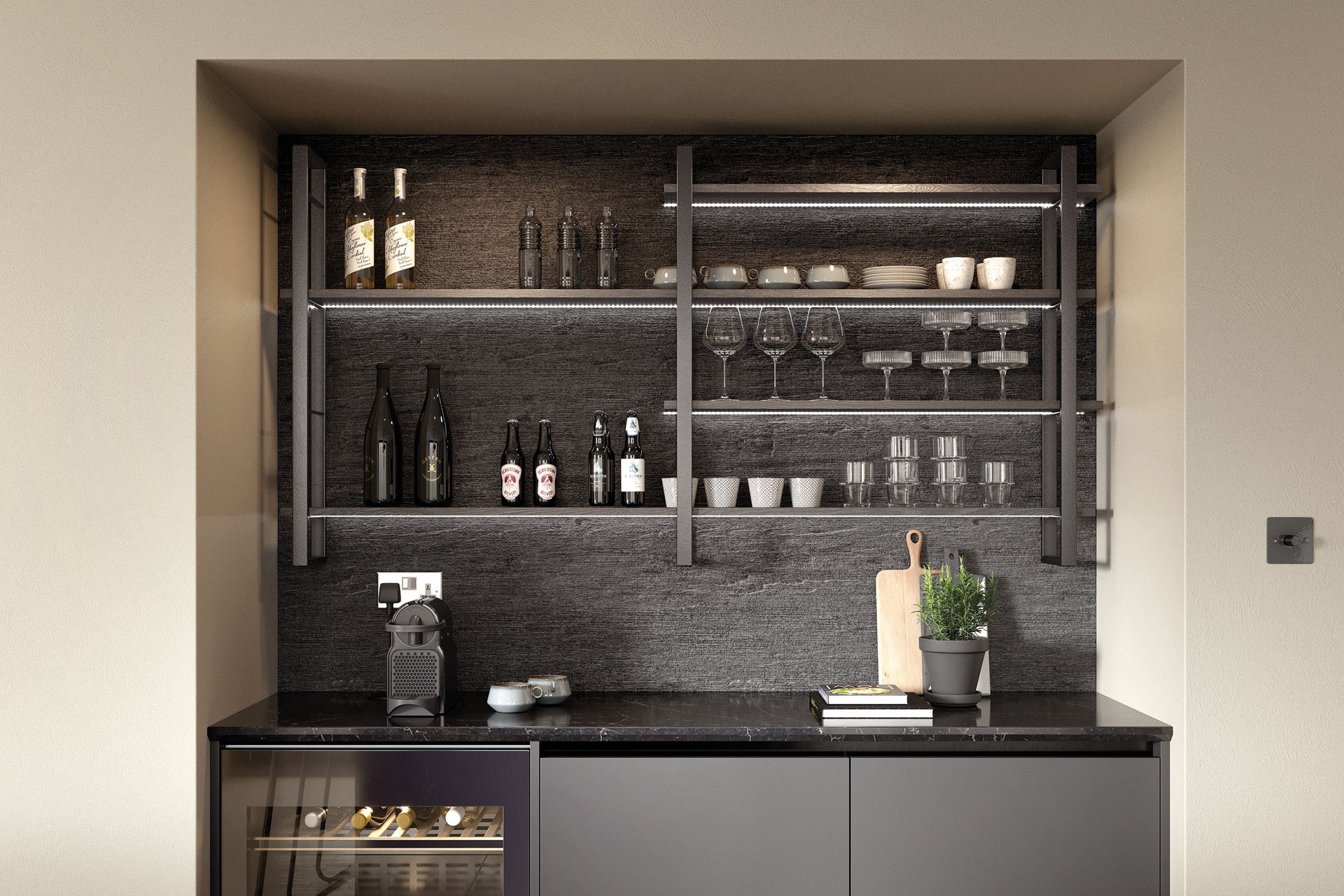 Buying a new kitchen can be a daunting experience, but you can rest assured Life Kitchens is a leader in its field. The company has some of the best craftsmen in the industry and adheres to the highest standards of both manufacture and service. And, with its roots tracing back over 110 years, Life Kitchens brings many lifetimes of experience to the table. Your quest for the kitchen of your dreams begins here.
Life Kitchens start from £30,000, with a sale running from 5 July – 14 August 2021. Check out Life Kitchens on Instagram, Twitter or Facebook.
Book a design appointment
Explore the Life Kitchens sale – 20% off all kitchens