'Life is a party. Dress for it.' So said Audrey Hepburn, quite possibly the most glamorous woman ever to have graced the silver screen. We're embracing her mantra this month, tossing other more polemical issues aside (just for now) to do what human beings should be doing and are really good at – getting together, sharing experiences and having fun.
We've rounded up a whole host of experts to help you make the most of the party season, from dressing up with a bit of help from super stylist Isabel Spearman to making the most of your makeup with A-list favourite Charlotte Tilbury. We've also got decorating ideas from Katharine Pooley, how to make your party swing tips from 'the party architect' Johnny Roxburgh, a drink with Hannah Heerema by Alice Lascelles and perfect party food. We'll be toasting the party season with English Sparkling Wine Nyetimber. Please join us!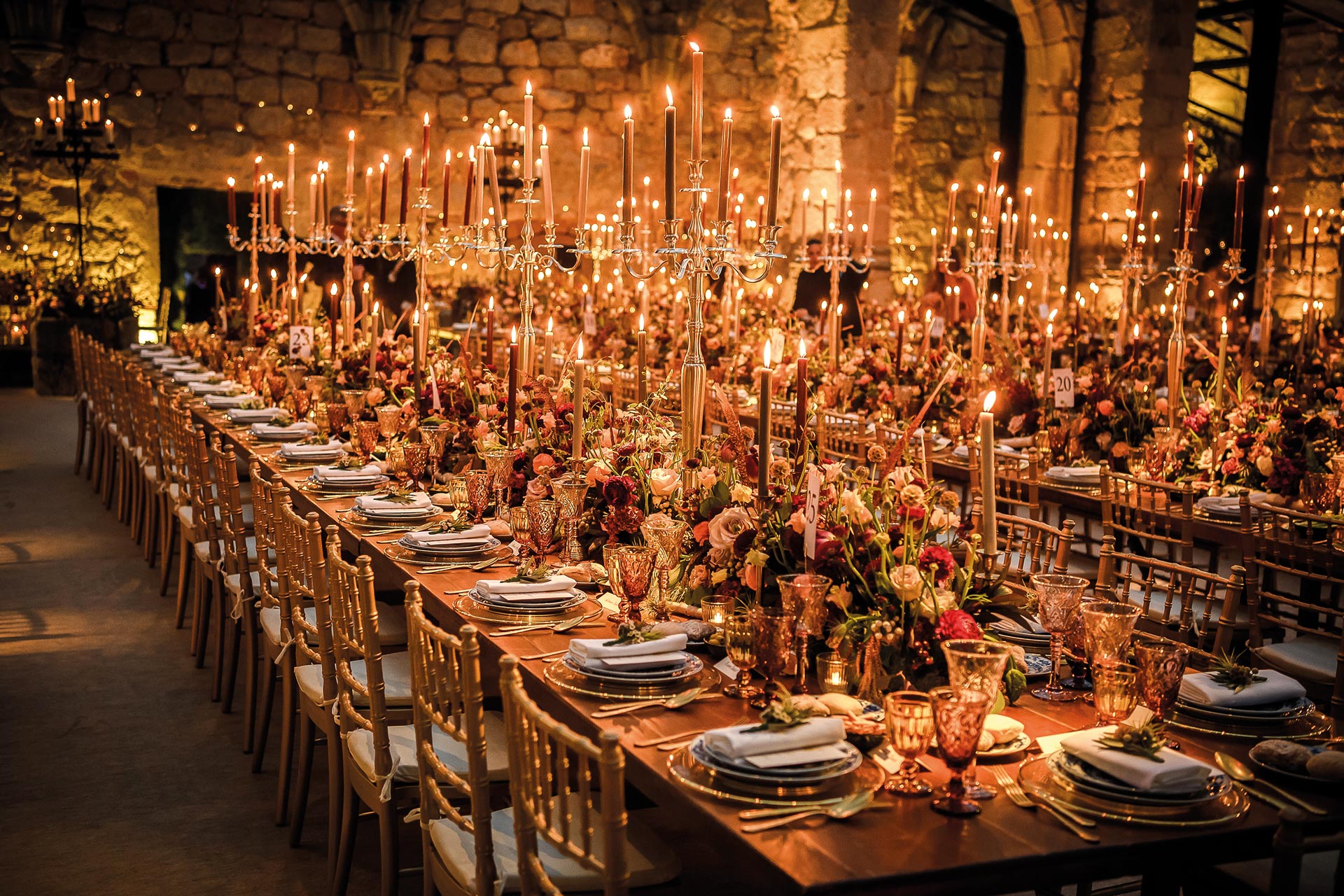 1 Choose a venue that is slightly too small – the best parties are always crammed.
2 Parties should smell wonderful. I am a big fan of Parisian maison Cire Trudon. It has delicious room sprays and scented candles.
3 Do spend money on your invitations. Make them from thick, aspirational card and make them fun. I am a big believer in the posted invitation; it makes it all feel much more special.
4 Keep food luxe and simple. A great New York caterer makes canapé finger rings from fine pastry and the 'stone' is beluga caviar! A very chic way to eat a canapé.
5 Never run out of food or drink. It may sound simple, but it's a total must. I also never serve drippy food or dips – double dipping is a horror.
6 I find that guests love their own individual little bottle of a Martini cocktail – I get the bottles blinged up with glitter at Christmas and then put a short gold paper straw in them.
7 In the colder months, have handsome and beautiful staff pass round trays of little gems of liquid fire. These are especially effective if the staff are not wearing much except a frosted costume!
8 I love an open outdoor fire. This summer I surrounded crackling log fires with Adirondack chairs lined with soft chocolate brown sheepskin. The setting was a ruined cathedral outside Madrid – cool, glamorous and romantic – but it would work very well on a fine starlit December evening.
9 Nothing makes a Christmas party go better than a grotto – Santa Claus can take on all kinds of exotic roles with a little imagination! And I do love a Christmas cabaret – think the Merry Marys!
10 The most important thing is to invite fun, interesting people. If some friends are a bit heavy weather, take great care to look after them especially well. You can create the most amazing space and experiences, but you need great guests to make it truly memorable.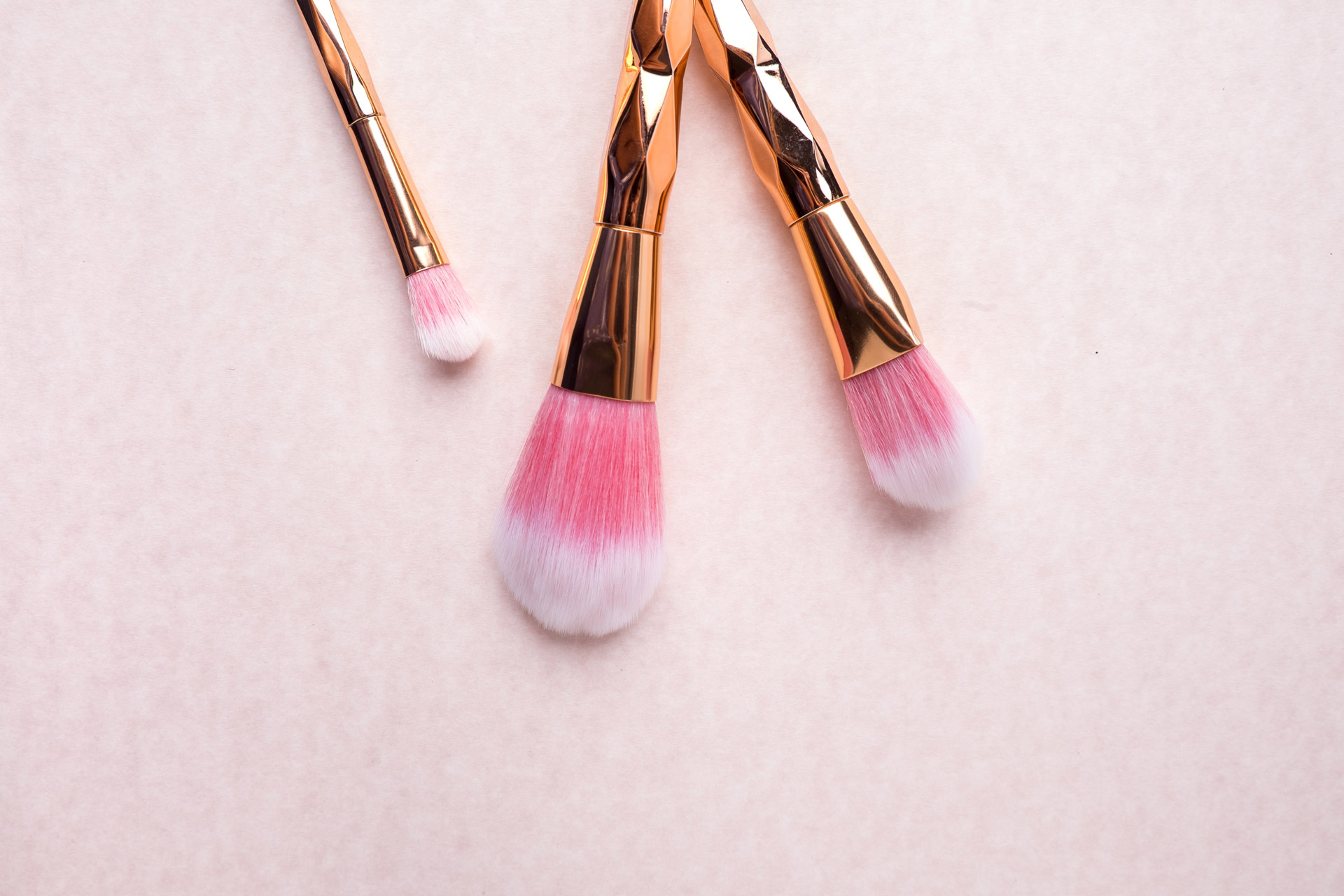 How do you decide what makeup to do for a party – does the outfit come first?
I always choose my outfit first. It helps me to envision the overall look I want to create.
How would you encourage women to be more experimental?
Darlings, magic happens when you step outside of your comfort zone! Try a high-shine gloss like my Collagen Lip Bath over your usual matte lipstick; apply a wash of eye-brightening colour with my Eyes to Mesmerise or make lips sparkle with my Pillow Talk Diamonds.
What's the biggest makeup mistake most people make?
Three out of four people wear the wrong colour foundation.
If you could only have three products in your makeup bag what would they be?
My best-selling Magic Away concealer is my secret weapon. I'm a mascara and lash obsessive, so lashings of my Legendary Lashes mascara, and my Pillow Talk Matte Revolution lipstick. It's a sumptuous, perfect nude-pink which gives you a fuller, wider- looking, pout.
Kohled eyes and scarlet lips – is this always a big no?
Not at all! It's seductive, statement beauty at its best.
How do we best prep our skin to keep up with the weather and the partying?
Magic Cream is magic skin. I never do makeup without it as it's deeply hydrating and perfect for priming dry winter skin.
Which one makeup tip always makes the biggest difference?
Always curl your lashes. My Life Changing Lashes eyelash curler acts like a push-up bra for the eyes and gives the look of an eye lift in seconds.
What's the biggest make up no-no?
Too much blush. Always smile when you're applying blush and just swish and pop high on the apples of the cheeks.
What do we do with an unfortunate outbreak of spots?
The key is to make sure you are cleansing thoroughly every morning and evening. Good skincare is so important. You can't have a beautiful painting without a beautiful canvas!
How do we cover tired eyes?
My new Magic Vanish! Colour correctors can help you cheat the look of a full night's rest. Apply to the under eyes using your ring finger, then blend and build for your desired coverage.
What's your morning skin pick me up after a hard night on the tiles?
My Instant Magic Facial Dry Sheet Mask is my party season saviour! I pop it on for 15 minutes and take it off to reveal a brighter-looking, hydrated finish.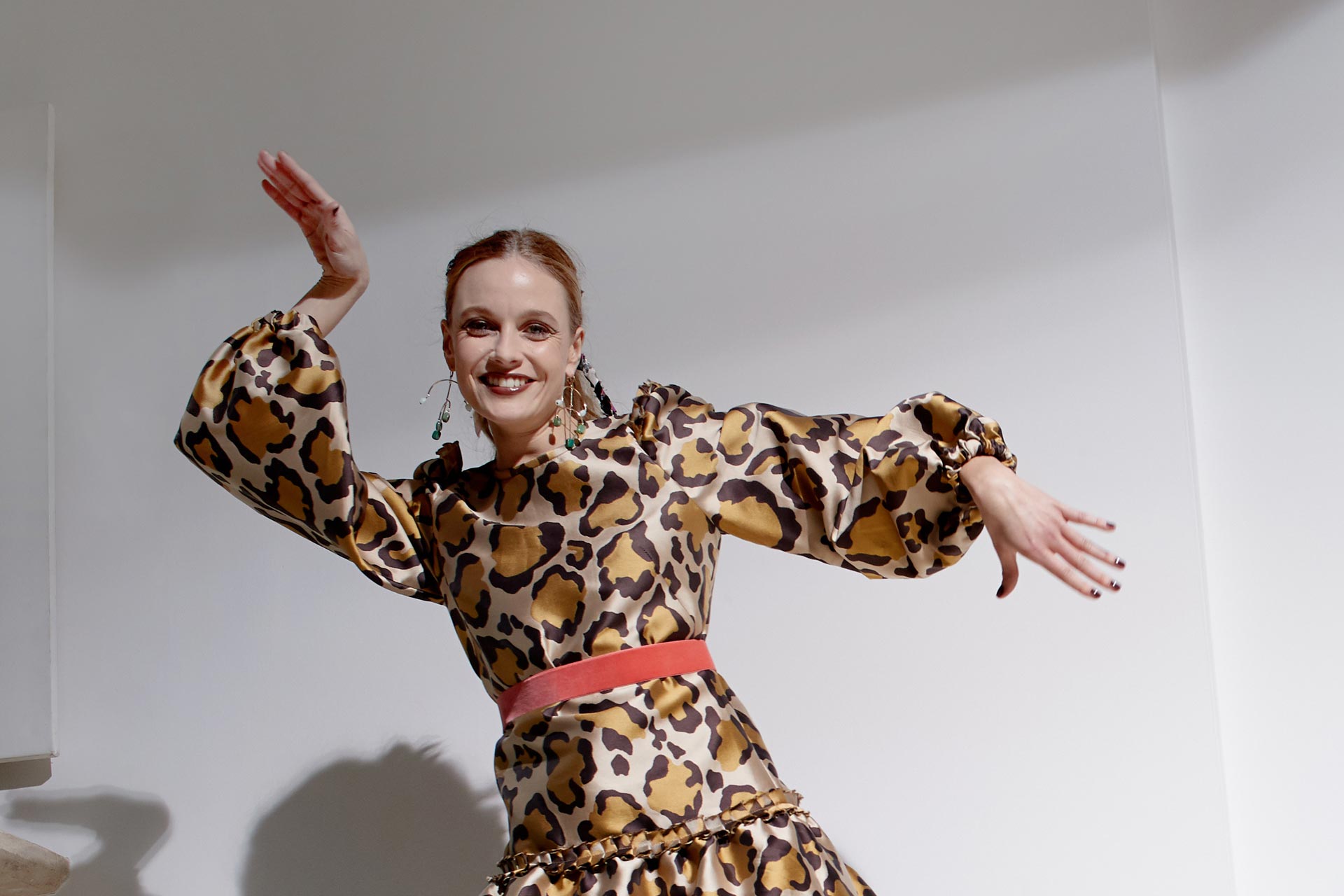 I love any excuse to dress up and the lead up to Christmas is a great time to invest in a new party dress. I only have a few in my wardrobe as there is such a short time to wear them but it's worth having a couple of really great ones to pull out.
From sumptuous velvets, sparkly sequins and head to toe metallics, there is so much to choose from. Seasonal colours of gold, greens and reds are obvious choices so look for an interesting detail such as a contrasting frill around the neck, a polka dot print or a lace sleeve. Animal prints worn with gold accessories can also look quite fabulous, choose a blown-up modern print and go for a full-on maxi. You want to be able to feel comfortable and, most importantly, have as much fun as possible in your dress. Happy dancing!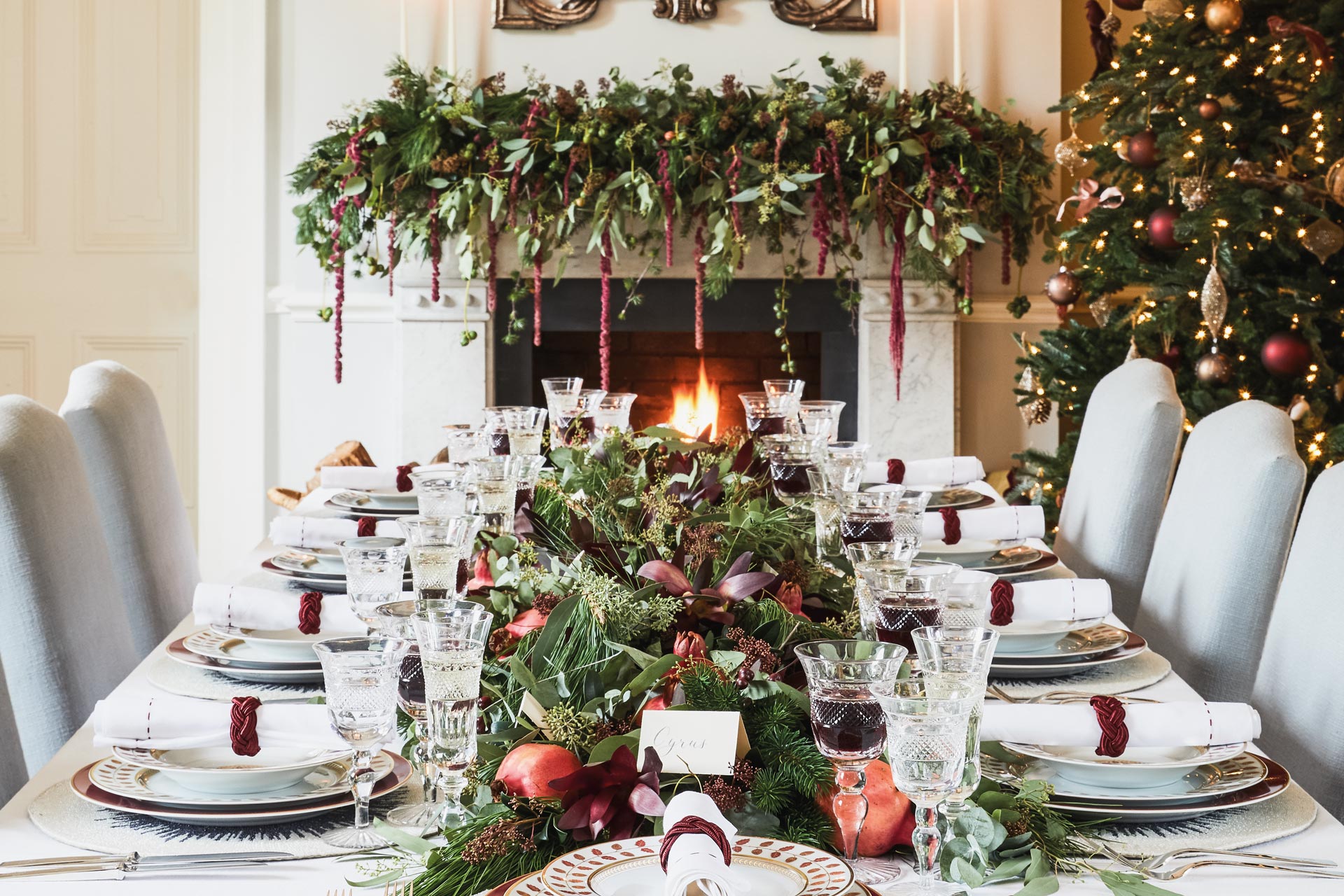 There are so many ways to make Christmas personal. When I plan my Christmas scheme, I choose a luxurious mix of textures to give the tree a level of depth. I like to combine reflective glass baubles with matte velvet ribbons, feathered decorations and just the right amount of sparkle – after all it wouldn't be Christmas without a little sparkle.
When choosing my scheme, I pick a colour, then use a tonal range to add interest. This year I'm going with rose pink through to claret. Without this variation in tone, your tree/dining table or even gift wrapping will look flat and uninteresting.
I love to take time to pick the perfect gifts for my loved ones, part of this is also wrapping the present in a way that will excite the recipient. This year I will use foliage from my garden with feathers and ribbons to give each present that personal touch. Matching your wrapping colours and style into your scheme keeps the colours consistent and makes for more of an impactful room.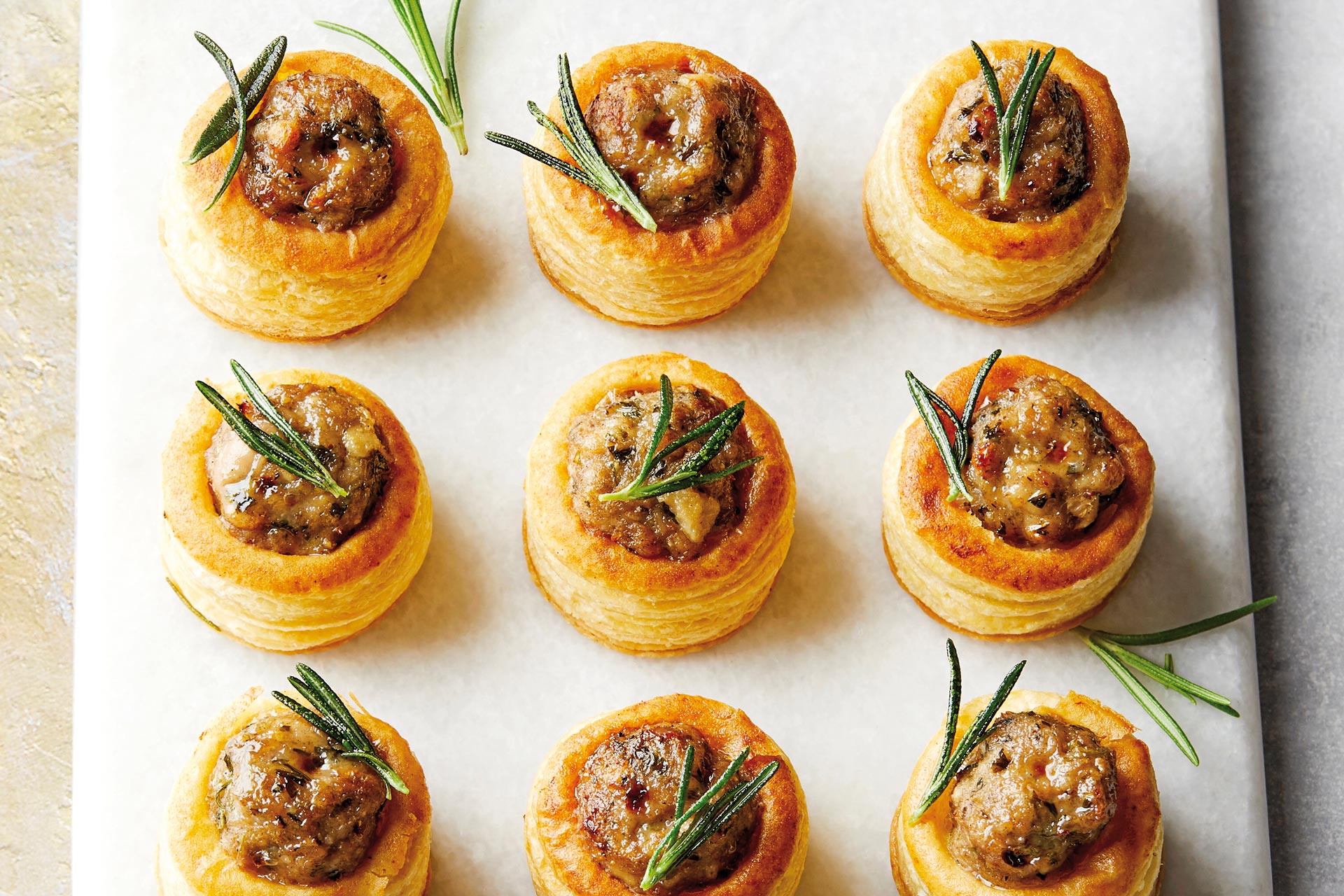 Christmas: the spiritual home of the canapé, the christmas pudding and the champagne-hangover (if you're not careful).
From vol-au-vents to vegan pudding, here's the best party food to have even to trickiest of your party guests opting for an elasticated waistline. Bon Appetit.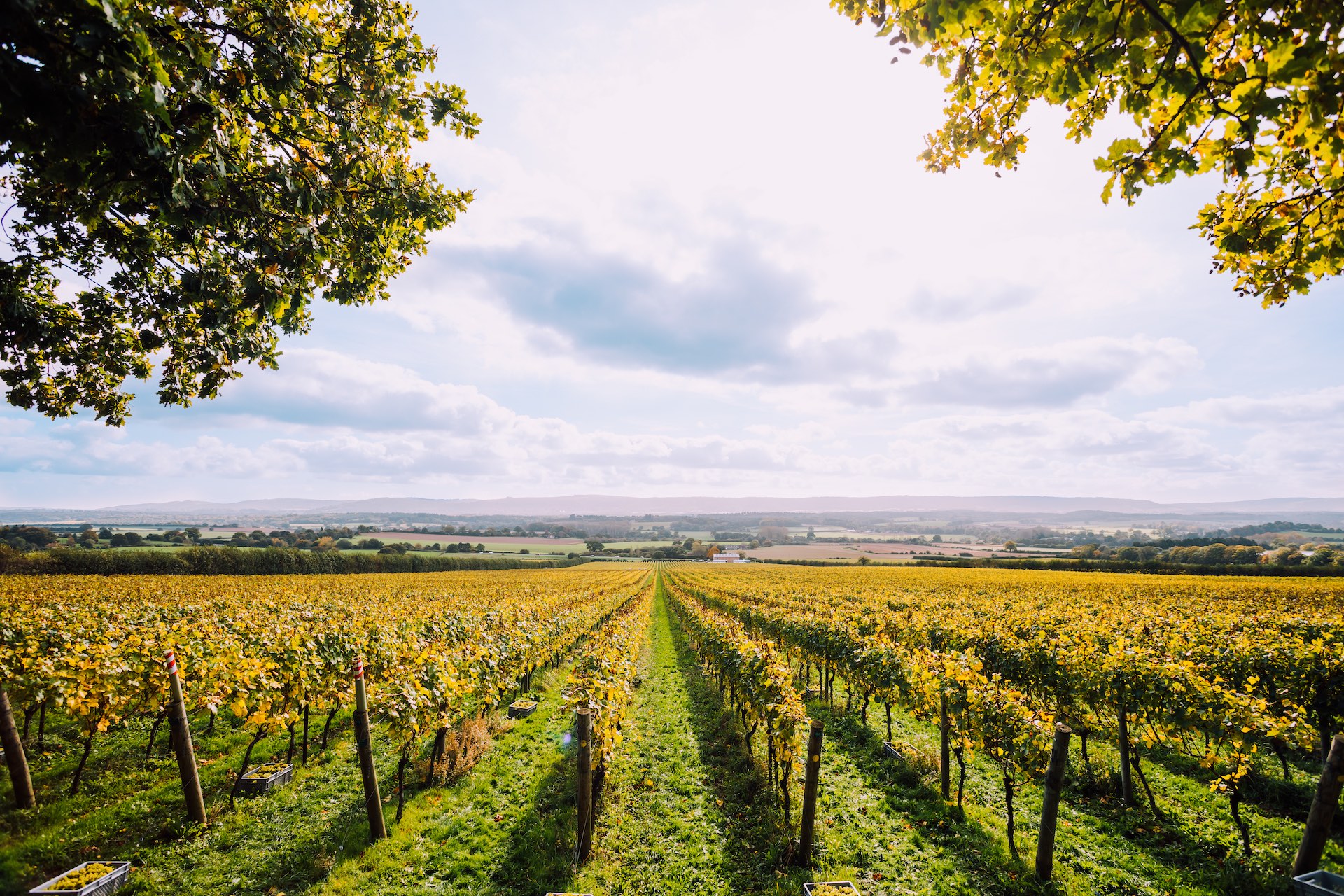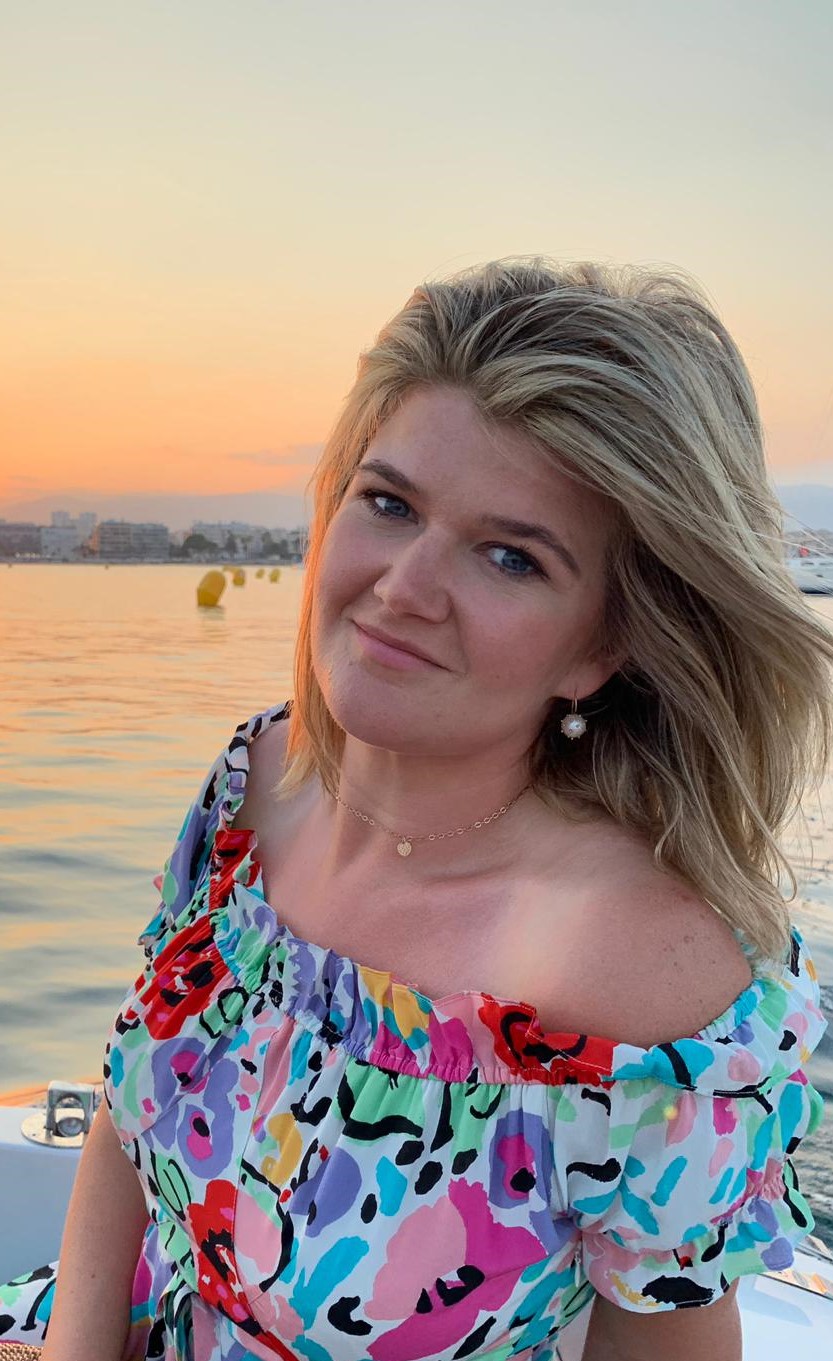 What are you drinking?
My current favourite is our Nyetimber 1086 rosé prestige cuvée.
Who are you drinking it with?
French sparkling converts!
Martini: shaken or stirred?
Espresso.
Do you have a favourite food and drink match?
A dozen Loch Fyne native oysters with a magnum of our 2003 Blanc de Blancs.
Can you mix a good cocktail?
I make a mean Blood Mary – Chase vodka, tabasco, Lea & Perrins, lemon juice, celery salt with a killer dash of sherry.
What drinks would we find in your fridge?
Cold-pressed celery juice.
What's your guilty pleasure?
Cantering along the South Downs.
Is there a drink you collect?
I'm a fan of emerging craft Scotch whisky producers e.g. Kilchoman on Islay.
Most you've spent on a bottle of wine or spirits?
I spent a silly amount on a bottle of Ballindalloch whisky at a charity auction – worth every penny as the beneficiary was my favourite charity, Women for Women International.
Favourite hangover cure?
Two cans of Irn-Bru.
If you could buy a drink for one person, who would it be?
David Hockney – I'll have what he's having.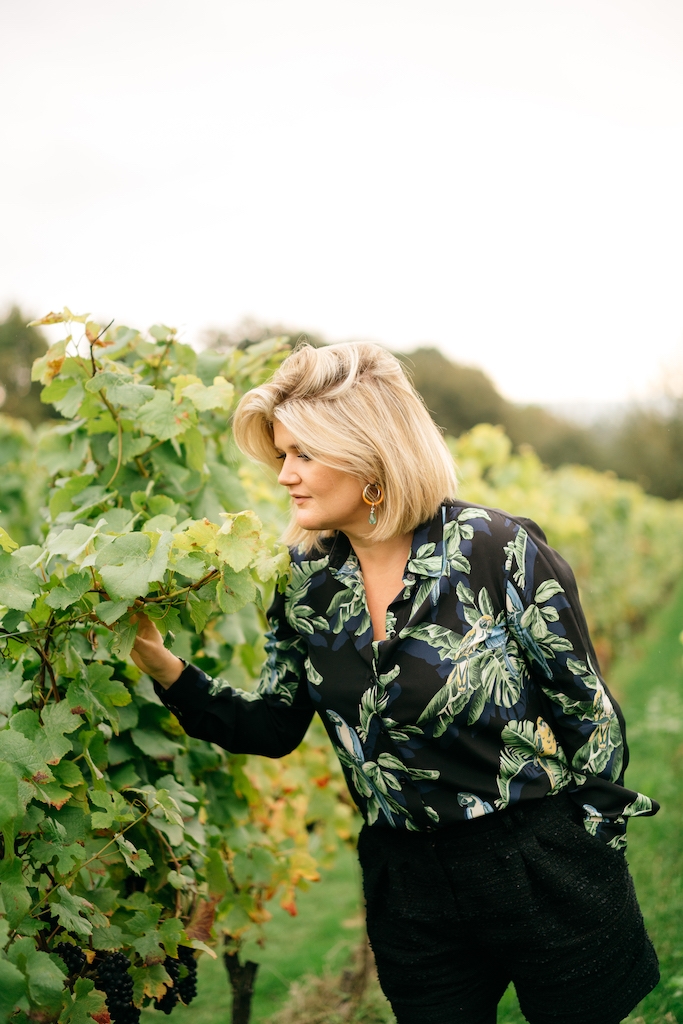 Most memorable drink?
Toasting Nyetimber's historic win at IWSC (the Oscar's of winemaking).
Do you have a favourite bar and/or bartender?
Panda & Sons in Edinburgh, which is run by Iain McPherson.
Do you have any pet peeves when it comes to drinks?
Dirty glasses with a residue of soap suds.
The wine is corked – do you tell your host?
It depends who they are…
Is there a drink you think is really overrated?
Fruit juice that's been pasteurised to within an inch of its life.
Lay down or drink now?
I've always been impatient…
What was the last great bar you visited, and what did you have?
The top deck of The Nyetimber – our 1968 Routemaster bus, overlooking the lake and water jumps at Badminton Horse Trials.
What would you drink if it was your last night on earth?
A bottle of our exquisite Tillington Single Vineyard in a (clean) Zalto glass.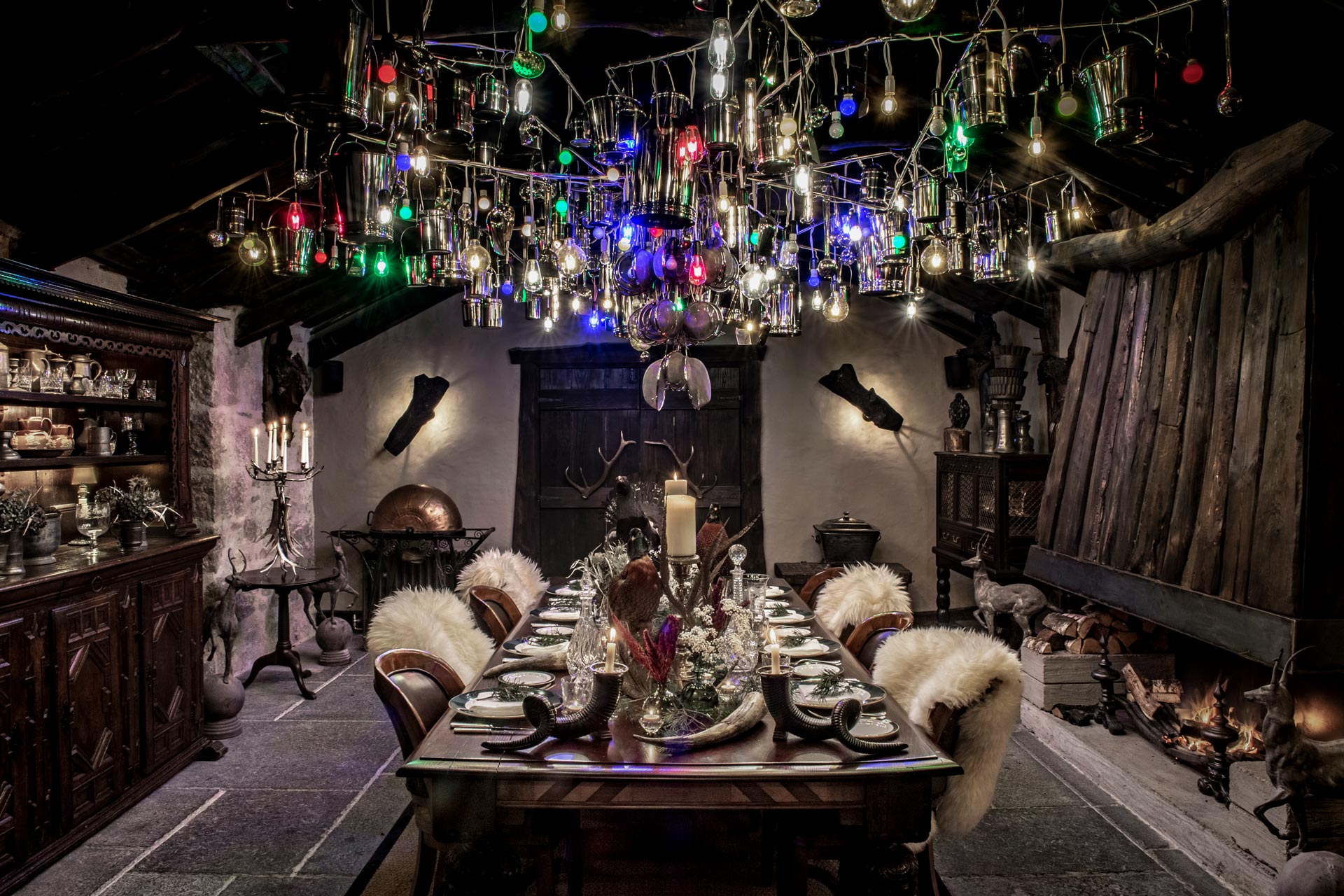 You're done with turkey basting and Himalayan heaps of washing up, but there's no time to rest – you need to prep for 2020's big event. Perhaps you're looking for a place to deposit teenagers for drunken revels? Or searching for a tea-and-scones vibe for Auntie Flo's 80th sleepover? Maybe you're shooting for the ultimate corporate jolly (clay pigeons, anyone?), or seeking a top venue for a big wedding, snug family get-together or festive extravaganza. We've ceilidh-ed in Scottish castles, gotten swept up on Pink Floyd's beach and nursed sore heads in stately homes to bring you the six best party pads for exclusive hire. If you're hunting for a house to host the ultimate bash, read on… and party.
Around this time of year we must forgive ourselves for feeling panicked and wracked with worry as to what to buy for whom. We are inundated with beautiful adverts and editorial and everything suddenly looks like it could be the perfect choice. So how do we decide?
Buying a gift not only shows the recipient that we care about putting a smile on their face, but is also about spending the necessary amount of time and thought on the purchase where our budget has been reflected, and our attempt has not been futile. Recent trends are showing that group gifting is becoming common practice. With sustainability and investing in value becoming part of the agenda, trinkets and disposable items are a thing of the past. People are looking for quality, meaning and something to last.
The reality is, however, that not everyone's budget can lend itself to things of real value and investment gifts, so the natural process is to club together with other 'gifters' to produce a present that is of real significance and use.
To help with this we set up Storcx which takes the awkwardness out of asking for financial contributions. With a beautiful invitation page, gentle reminders and contribution tracking there is nothing else like it. Each contribution remains anonymous to other donors but ultimately the end receiver is delighted with a gift of real substance.
So now you have clubbed together, you have the means to buy something really incredible that will definitely not be put in the regifting cupboard.