One of the most exclusive events on the British social calendar is pulling down the drawbridge and welcoming a fresh crowd of racing enthusiasts.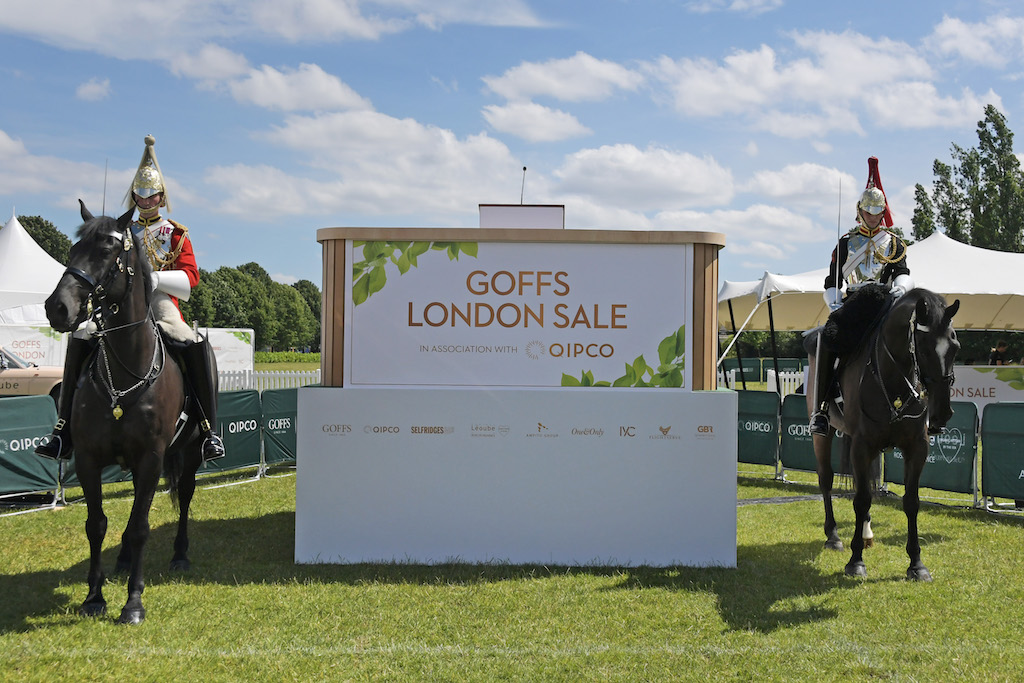 A New Running Mate
Goffs, one of those in-the-know words thrown around the racing industry like 'Basel' in fine jewellery or 'Davos' in the affluent thickets of global business, has bold ambitions to transform the sober and somewhat mysterious affair of thoroughbred auctions into a more inclusive and jolly social occasion. Where well-heeled racing royalty once sparred with subtle hand flicks to secure their fine filly, Goffs is now ushering in a more diverse crowd and encouraging syndicate ownership, seeing groups buying and owning a stake in a racehorse and the very concept of racing simplified.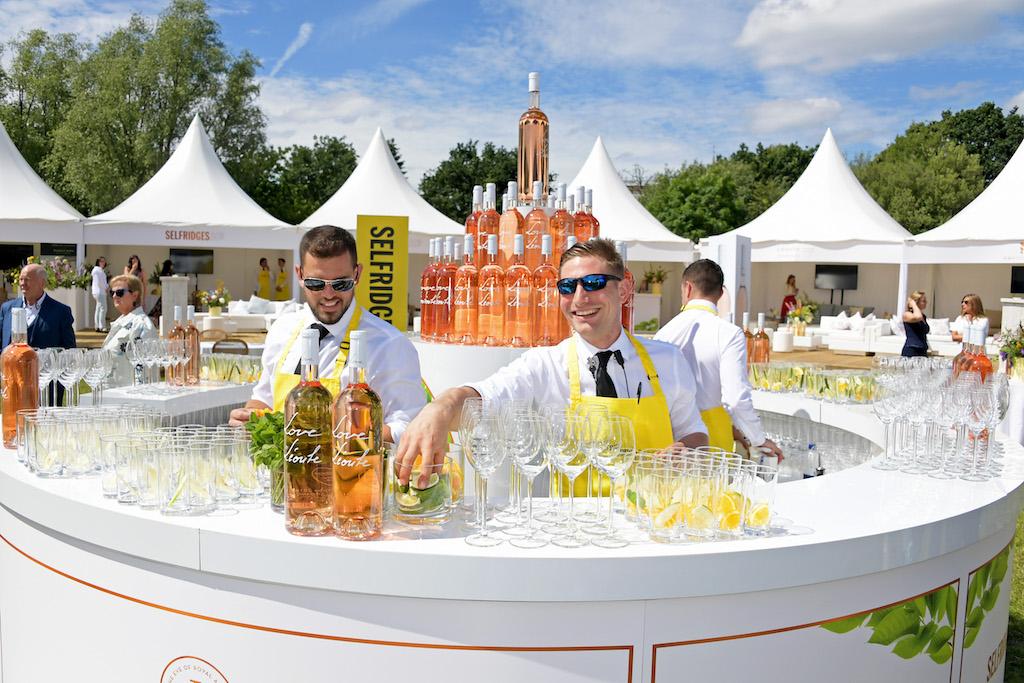 To this end, last Monday evening saw a large and eminently international set descend upon Kensington Palace's preened gardens for the sixth Goffs London Sale in association with QIPCO. A host of brand partners also played a seminal role in ushering in this fresh crowd to the boutique thoroughbred auction, all noticeably eager to learn more about the oft-enigmatic bloodstock world despite long held racing affinities.
Place your Bids
Billed as 'the curtain raiser to Ascot', Goffs London Sale's CEO, Henry Beeby took to the auctioneer stand above a pimms-clad crowd dressed somewhere between traditional summertime garb and global glitterati. Onlookers gasped as magnificent pedigree horses were paraded one-by-one in the ring, their glossy coats reflecting the sun and feverish energy lifting the brows of savvy buyers.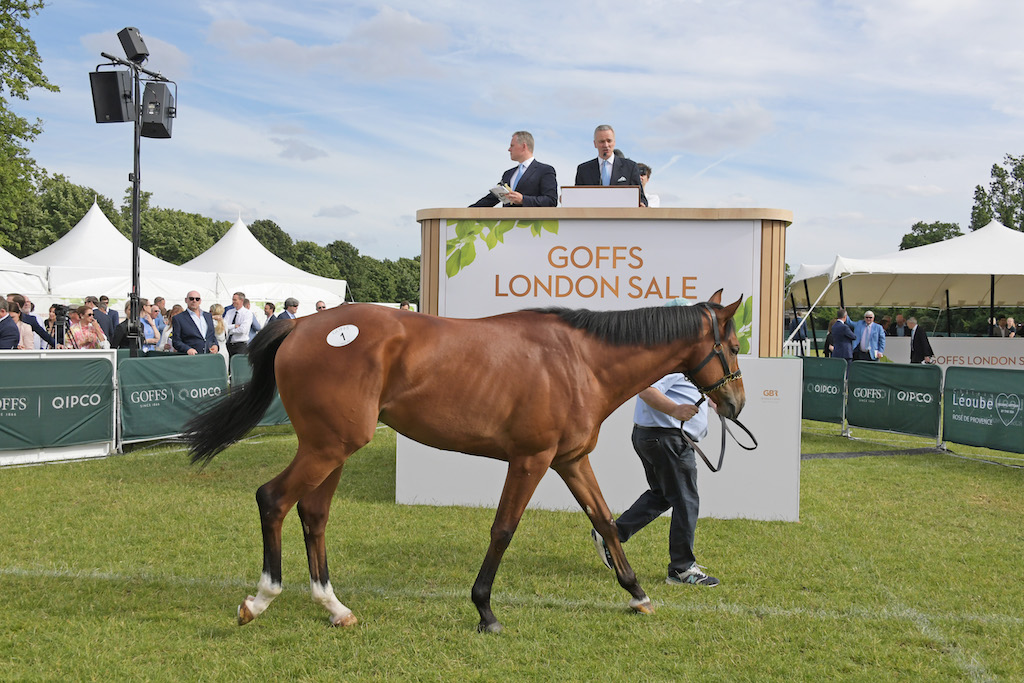 There was tangible excitement as Henry's rhythmic auction cry rattled the verdant grounds and swept a traditionally rural affair straight into the hustle of central London. Prospective owners were afforded a unique opportunity to dive head first into the racing scene, whether independently or as part of a syndicate, without having to navigate the rural networks and jargonned minefields that have henceforth monopolised the bloodstock industry.
'In terms of the auction itself, we view this sale as a very different proposition to our other sales,' asserted Beeby, 'vendors selling horses with entries at Royal Ascot will take the money if they achieve a premium at the sale, but if not, they'll go to Royal Ascot and take their chances.'
Let's not forget Frankel fever of 2014's sale when a mare of Frankel sold for £1,150,000 or Realtra, sold to Japanese owner Yashshi Kubota in 2016 for £290,000 and who went on to win five Group and Listed races in England, Ireland and France.
Going , Going, Gone
2019's impressive sales included youngster, Mohican Heights, bought by trainer David Simcock for a toasty £520,000, who raced in the Royal Ascot Chesham Stakes on Friday, and winning filly, Forever In Dreams, who was purchased by the Phoenix Ladies Syndicate and came second at Ascot's Group 1 Commonwealth Cup.
As an all-women group, the Phoenix Ladies Syndicate's win bears testament to Goff's ambition: opening up the racing world and its heady thrills to a wider audience, both socially and economically.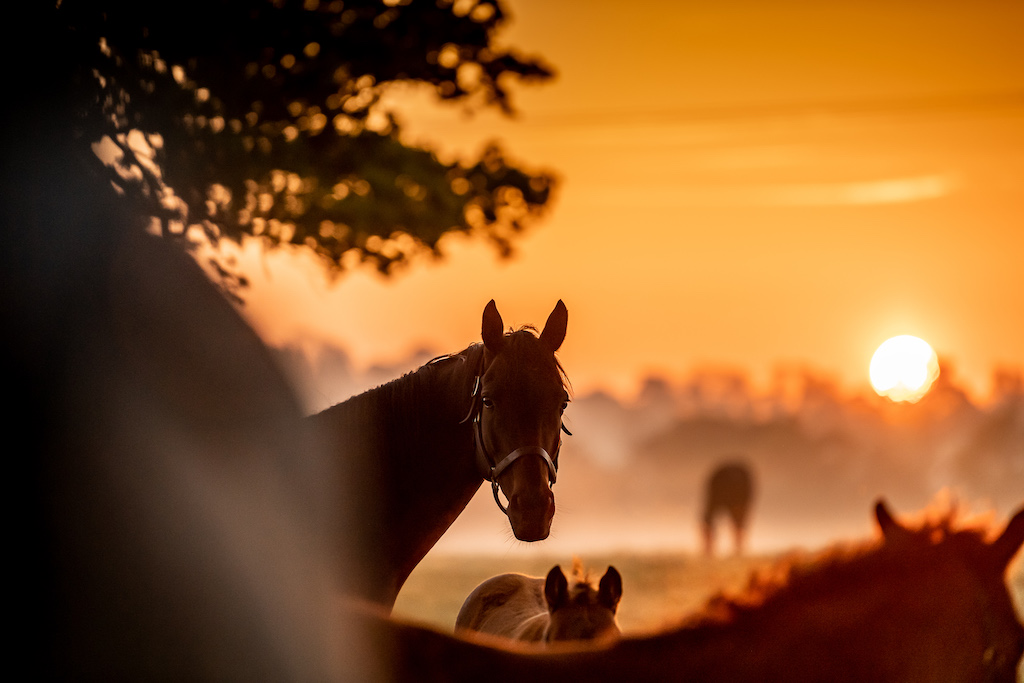 Pioneer of all-ladies syndicate Elaine Lawlor and Goff's Chairwoman, Eimear Mulhern, took Country & Town House still further behind the racing scenes to Tweenhills, a polished stud farm nestled in Gloucester's bucolic stretches. As the headquarters for Qatar Racing (the biggest sponsor of British racing), owner and manager of Tweenhills, David Redvers managed to combine the role of running the farm with managing the racing and bloodstock for Sheikh Fahad Al Thani. Four-year-old stallion Roaring Lion remains the jewel in the Tweenhills crown, an American horse who was the top-rated two-year-old of 2017, winning three races including the Royal Lodge Stakes. When quizzed on what he looks for in a fine racing horse, David revealed it was the 'angle of the pelvis and the angle of the shoulder which should be symmetrical… but what marked this horse Roaring Lion as being exceptional,' he continued, 'was the movement – he's completely effortless, he glides as he moves.'

Fast forward to the races and suddenly the day becomes less 'insouciant jubilation' and more of an engaging, personal experience. And with an abundance of syndicates and ownership options available, never has racing been more accessible while the sweat, skill and sheer endeavour behind training and breeding these fine creatures is at last being decoded and acknowledged.
DISCOVER MORE:
Royal Ascot Style Guide / The C&TH Guide to the Summer Season 2019 / How to Wear Summer Hats: An Expert Guide
---