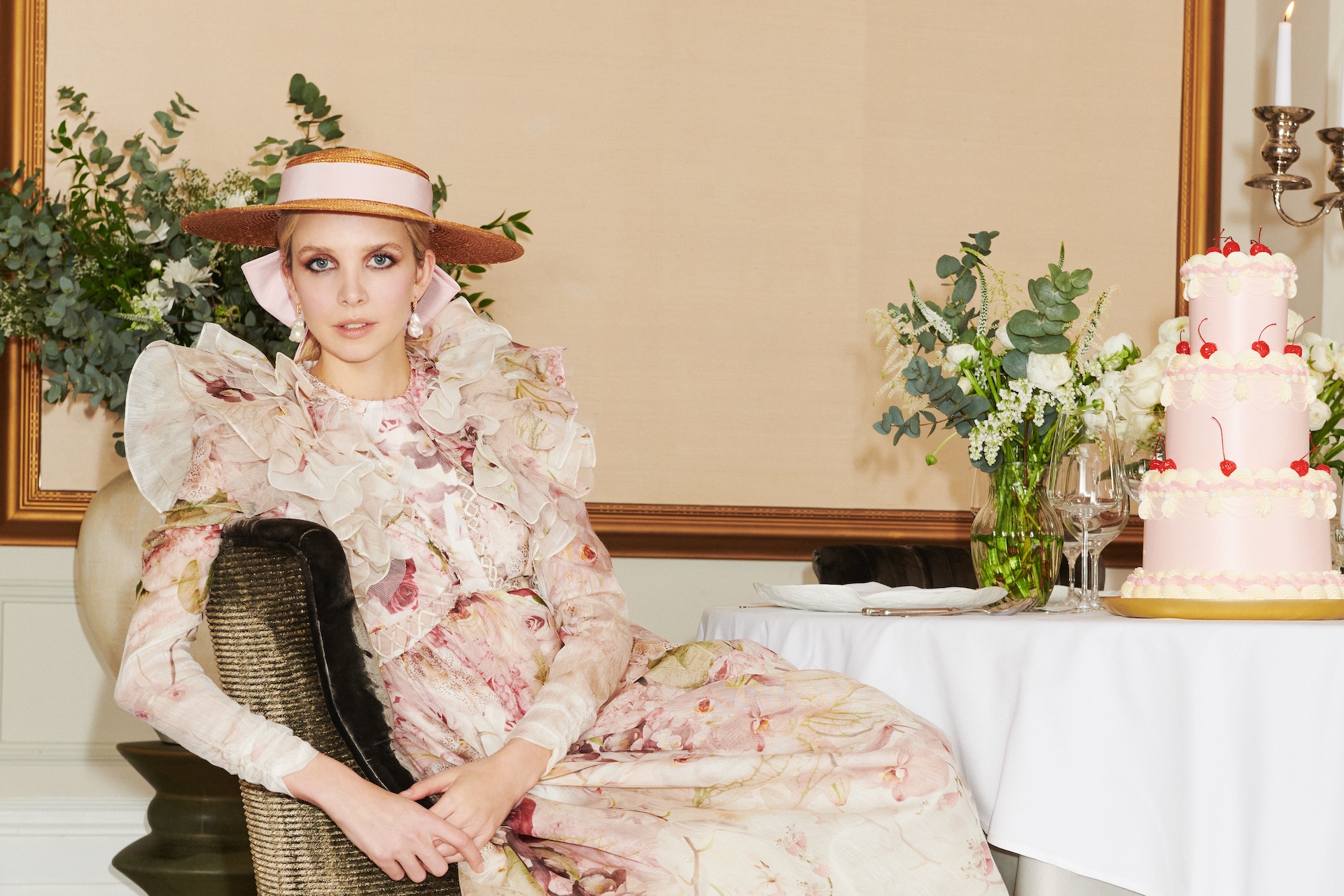 What To Wear to Royal Ascot
---
Royal Ascot will be held from Tuesday 14 June to Saturday 18 June 2022. Have you got your outfit sorted? The official Royal Ascot Style Guide will point you in the right direction.
The Social Calendar: Dates For Your Diary
Royal Ascot Style Guide 2022
It's that time of year again. The social season kicks off right about now, and its not-to-be-missed headline event has to be Royal Ascot. While horseracing has taken place at Ascot racecourse since 1711, its summer race meeting officially became a Royal week in 1911 – and since then the event has only grown bigger and better with every year that's passed.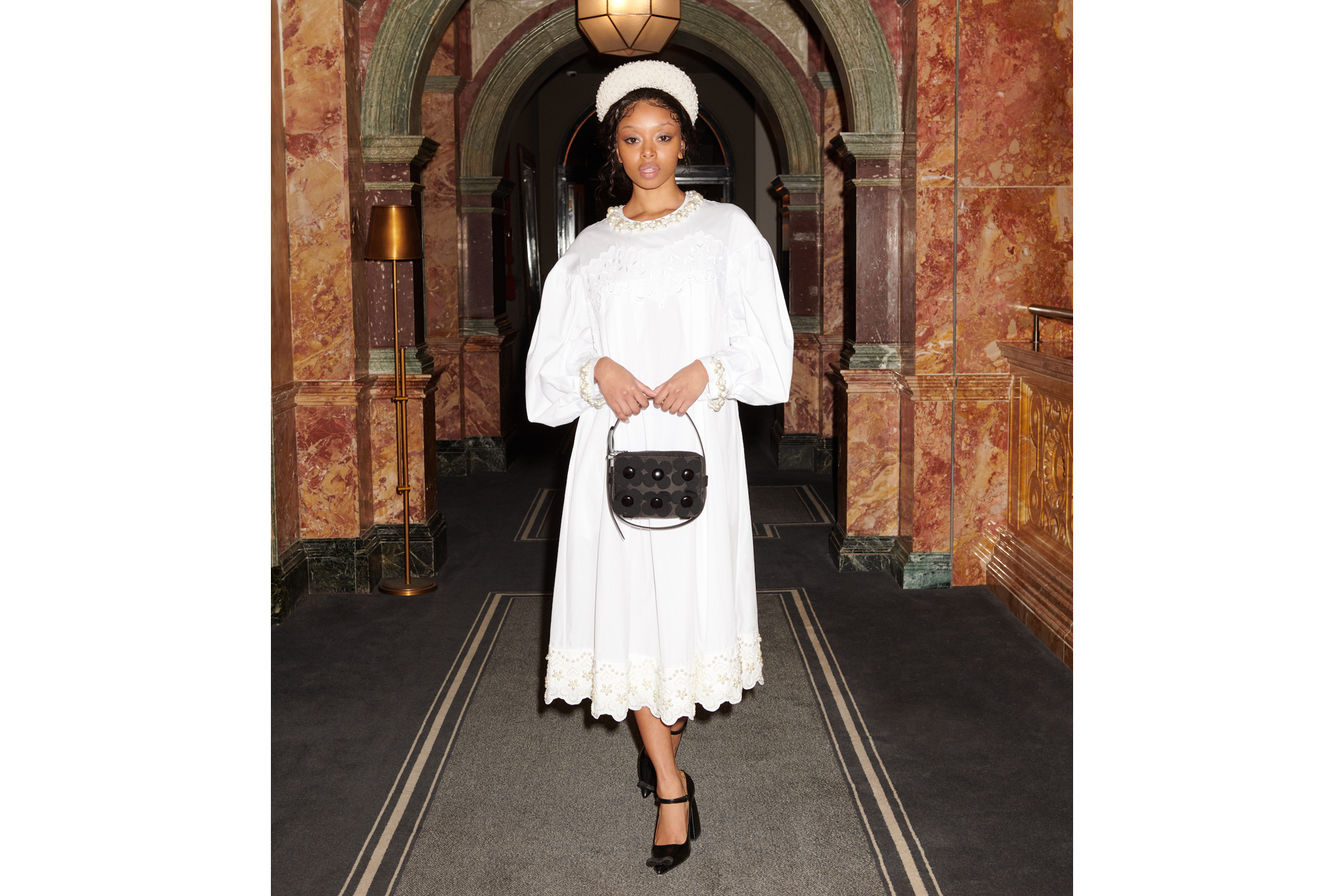 Today, it's a glitzy affair, with racegoers digging out their finery for making an entrance at one of the four enclosures. Traditionally, the Queen (a great horseracing fan, who often has horses running) attends on the first day, leading the Royal Procession of open carriages down the course to kick off the five-day racing spectacle. And this year will be even more significant, as it coincides with the Queen's Platinum Jubilee.
What to wear is always of paramount importance when it comes to Royal Ascot. Luckily, every year the organisation behind the race meeting releases the Royal Ascot Style Guide, which this time around is styled by acclaimed stylist Rachel Bakewell and shot by visionary fashion photographer Tung Walsh. It features rising British style icon, actress, and model Greta Bellamacina, and her artist husband Robert Montgomery, shot at the Kimpton Fitzroy Hotel, London.
'Royal Ascot is such an iconic moment in the fashion and sporting calendar, both in the UK and internationally,' says Rachel. 'This year we've really tried to shift the perception of what occasion dressing can be, using it as a form of self-expression, and pushing the boundaries in a more fashion forward direction. Greta and I really loved working on the project and can't wait to see first-hand how racegoers will be dressing this year!'
What to Wear to Royal Ascot
Royal Enclosure
This most exclusive of tickets requires its holders to wear 'formal daywear', which for women means dresses or skirts of a modest length that falls below the knee or longer; shoulder straps of one inch or wider; and hats with a solid base of four inches or greater. Trouser suits are allowed but must be full length and of matching material and colour. Jumpsuits must fall below the knee. Strapless, off the shoulder, halter neck and spaghetti straps are not permitted. Dresses and tops with sheer straps and sleeves are also not permitted. Midriffs must be covered at all times.
Men should wear either black, grey or navy morning dress, which must include a waistcoat and tie, a black or grey top hat, and black shoes worn with socks. Cravats or bow ties are not allowed, and neither are novelty waistcoats and ties.
Queen Anne Enclosure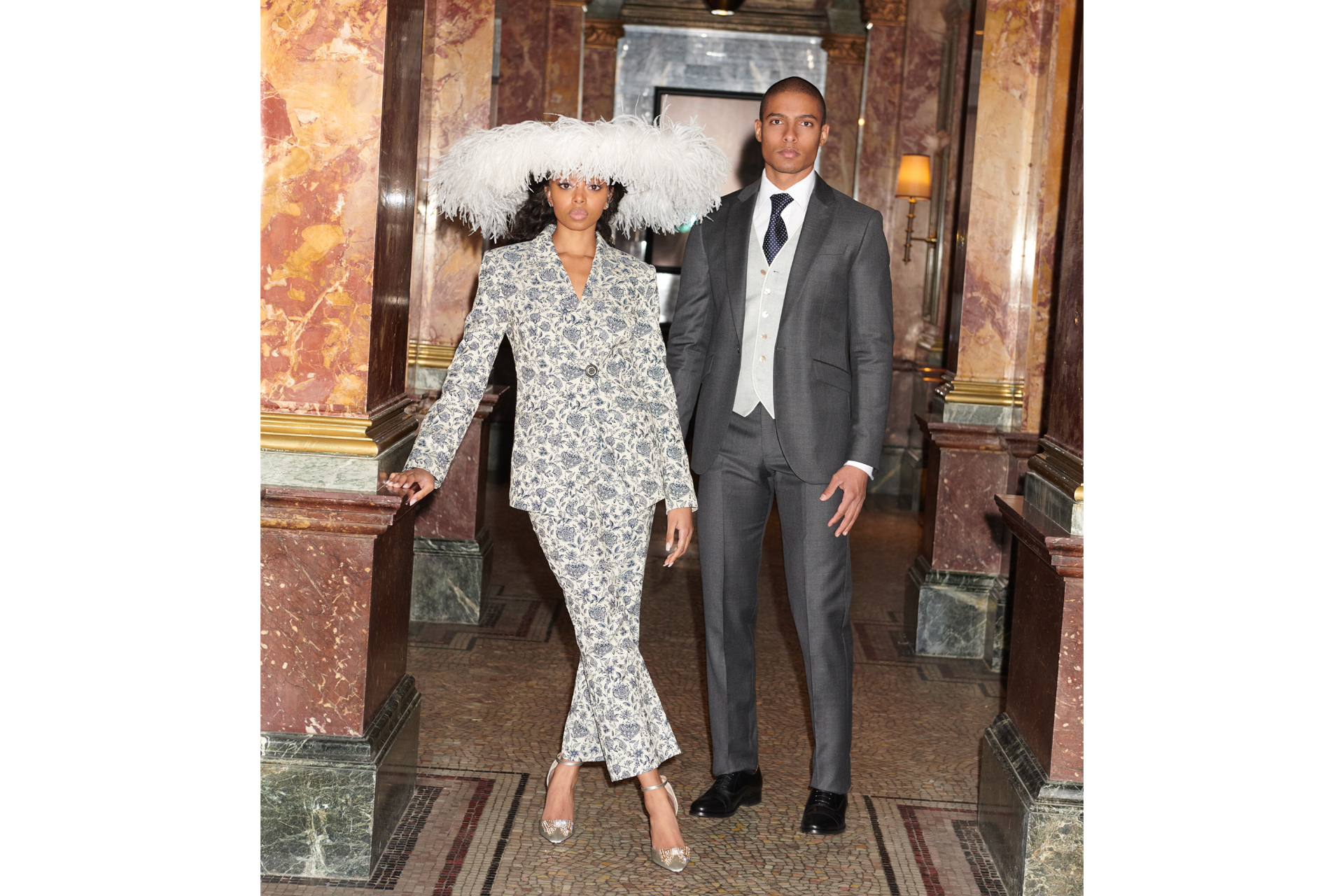 Women in this enclosure are required to wear a hat, headpiece or fascinator at all times, and strapless and sheer dresses and tops are not permitted. Midriffs must be covered, and shorts are not allowed. Trouser suits must be full-length and jumpsuits should fall below the knee.
Men must wear a full-length, matching suit with a collared shirt and tie. Bow ties and cravats are not permitted, and socks must be worn and should cover the ankle. Jeans, chinos and trainers are not permitted.
Village Enclosure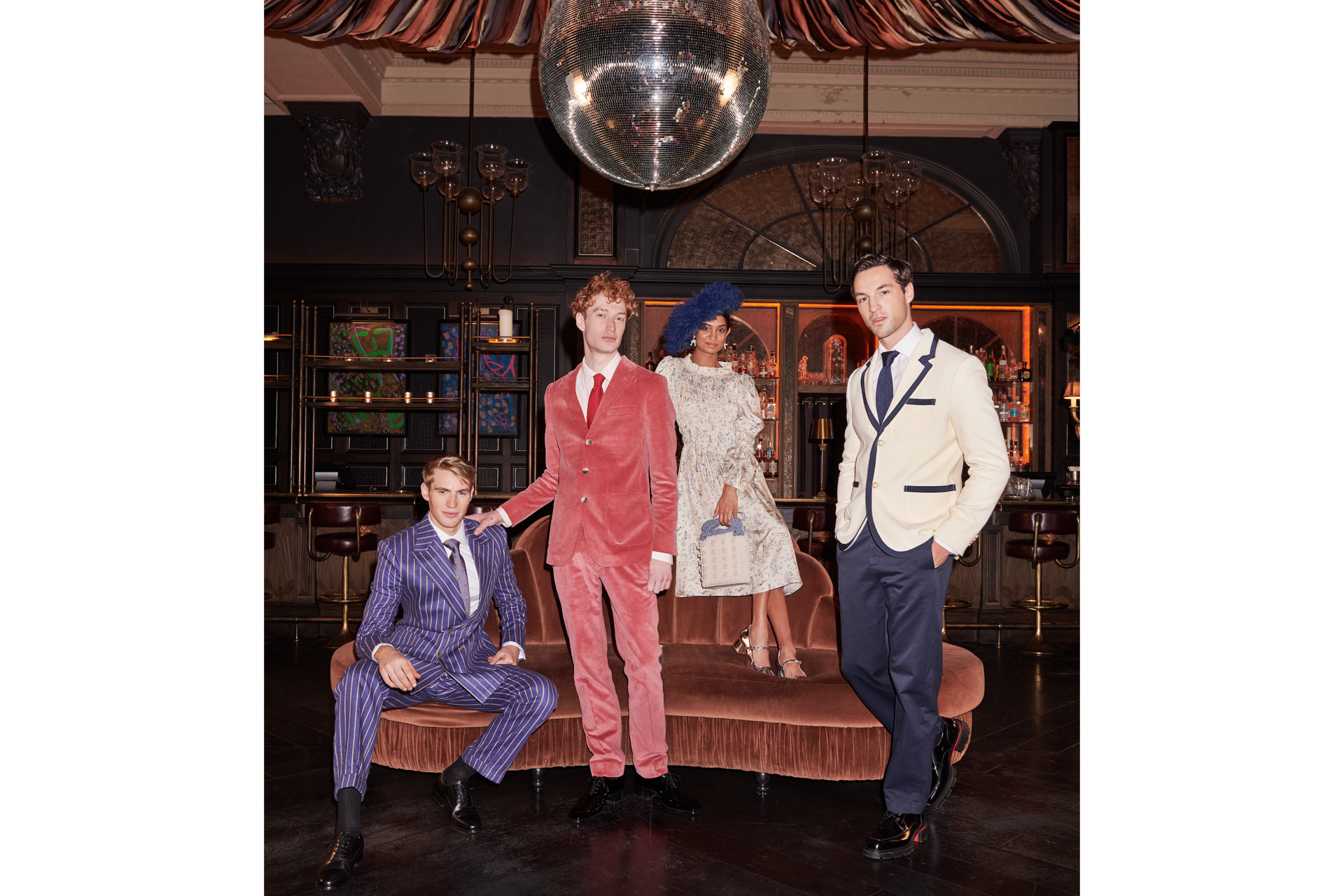 Women must wear a hat or fascinator at all times, while strapless and sheer dresses are not permitted. Midriffs are not allowed, either. Trouser suits must be full-length, jumpsuits should fall below the knee and shorts are banned.
Men must wear full-length trousers and a jacket with a collared shirt and tie, although bow ties or cravats can be worn in the Village Enclosure. Socks must be worn and should cover the ankle, and jeans and trainers are not permitted.
Windsor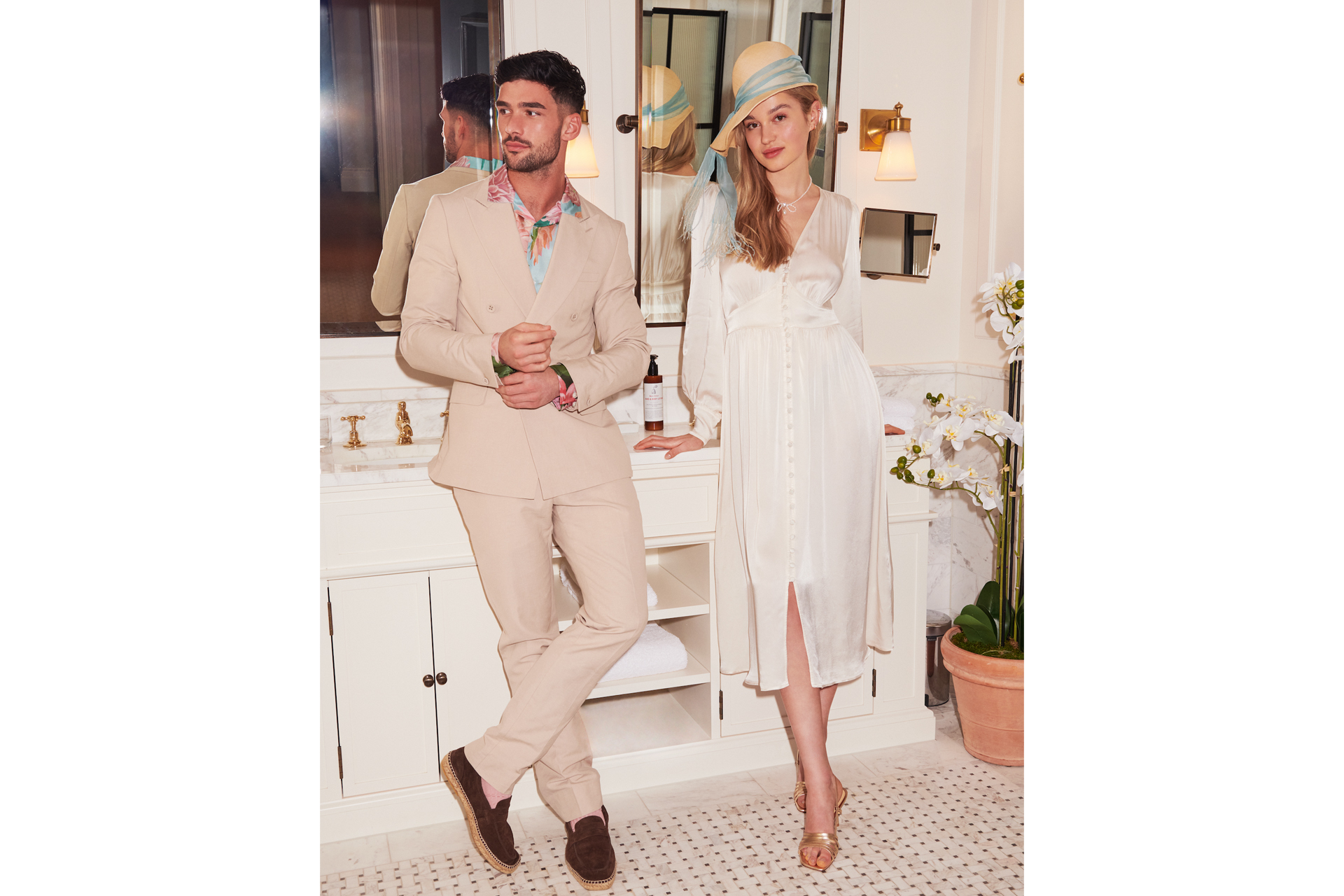 While there is no official dress code for the Windsor Enclosure, women are encouraged to dress in smart daywear with a hat or fascinator, while men are recommended to wear a jacket, collared shirt and full-length trousers.
For more information about the dress codes, visit ascot.com
READ MORE
How To Throw The Ultimate Garden Party / How To Celebrate the Queen's Platinum Jubilee