What To Wear To Royal Ascot 2023
Dress to impress
Royal Ascot will be held from Tuesday 20 June to Saturday 24 June 2023. Have you got your outfit sorted? We've teamed up with Swiss watchmaker Longines to help point you in the right direction. Here's what to wear to Royal Ascot 2023…
What To Wear To Royal Ascot 2023
It's that time of year again. The social season kicks off right about now, and its not-to-be-missed headline event has to be Royal Ascot. While horseracing has taken place at Ascot racecourse since 1711, its summer race meeting officially became a Royal week in 1911 – and since then the event has only grown bigger and better with every year that's passed.
Today, it's a glitzy affair, with racegoers digging out their finery for making an entrance at one of the four enclosures. In previous years, the Queen (a great horseracing fan, who often had horses running) attended on the first day, leading the Royal Procession of open carriages down the course to kick off the five-day racing spectacle. It's expected that King Charles III and Camilla, Queen Consort, will be making an appearance at this year's races as the UK's newly crowned monarchs.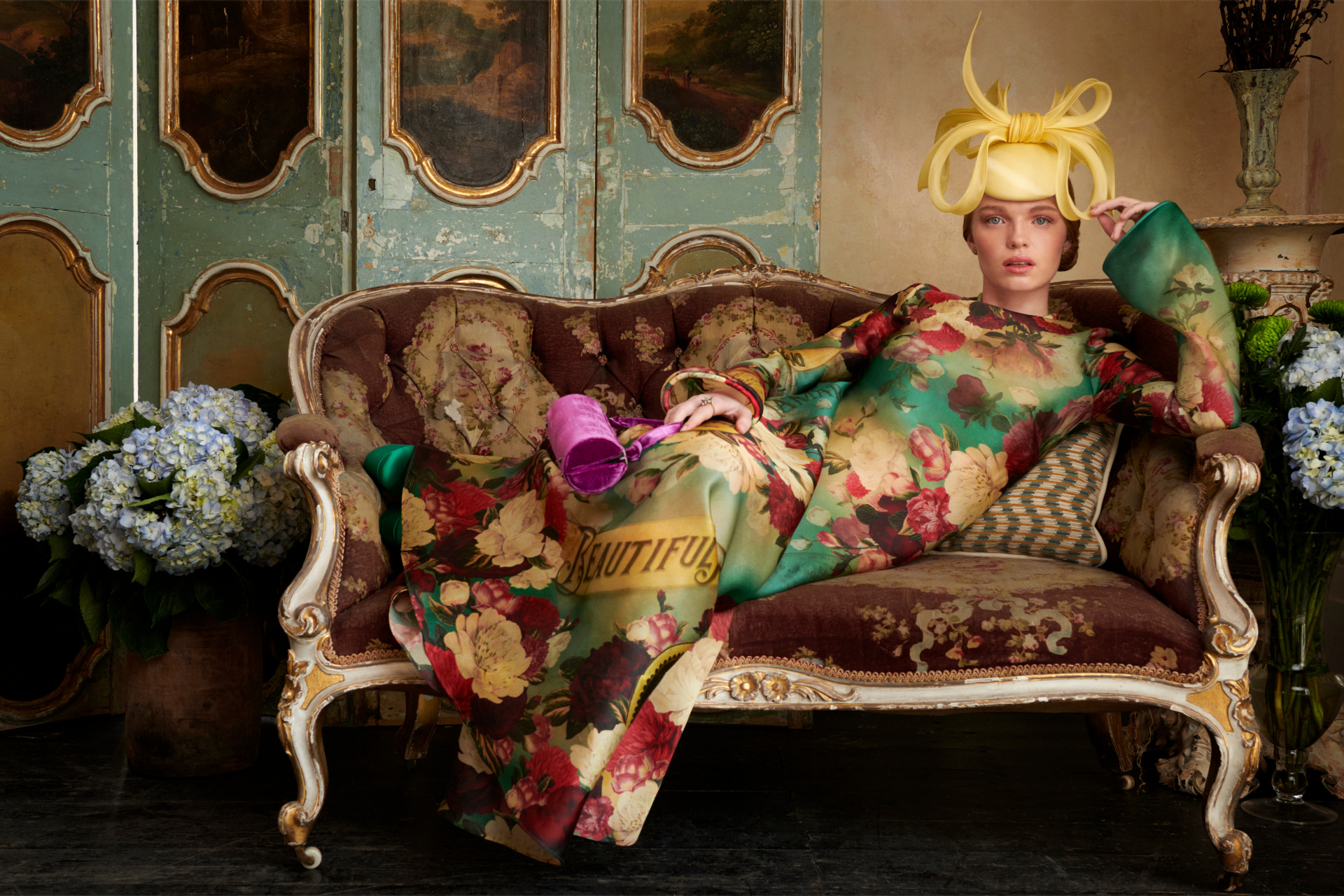 What to wear is always of paramount importance when it comes to Royal Ascot. Luckily, every year the organisation behind the race meeting releases a style guide – but this year, the organisers are shaking things up with a new Lookbook for 2023. 'This year sees an exciting evolution for what has been known as the Royal Ascot Style Guide for more than a decade,' said Felicity Barnard, Commercial Director of Ascot Racecourse. 'For 2023 Ascot is proud to unveil the Royal Ascot Lookbook where, for the first time, we look to inspire people through six new fashion edits that draw from current styling trends. Responsible style remains a key part of Royal Ascot as we continue to find ways to dress, whether that is renting occasionwear or investing in forever pieces.'
Speaking on the new Lookbook, stylist Luke Jefferson Day commented: 'This season I wanted to encourage unexpected freedom under the guidance of the enclosure dress codes and inspire racegoers to be a little more unconventional and inventive in the way they dress up, and how they source their looks. We've championed innovative British designers, whilst also showcasing international brands from further afield. I want to excite people to think outside of the box – whether that be shopping resourcefully on the high street or by being more eco-conscious through hiring a look or finding a rare vintage gem.'
While enclosure-specific guides are no longer covered in the Lookbook, the dress codes at the races remain the same. You can see the dress guideline for each enclosure below:
A Guide To The Royal Ascot Dress Code, By Enclosue
Now you have your clothes, it's time to focus on the next important thing: the accessories. Forget the rings, necklaces and bracelets; this year, it's all about the watches. We asked luxury watch label Longines to share its pick of the best watches for each enclosure, with ideas for men and women, so you can stand out for all the right reasons at the racecourse.
Explore Longines's full range of watches at longines.com
Royal Enclosure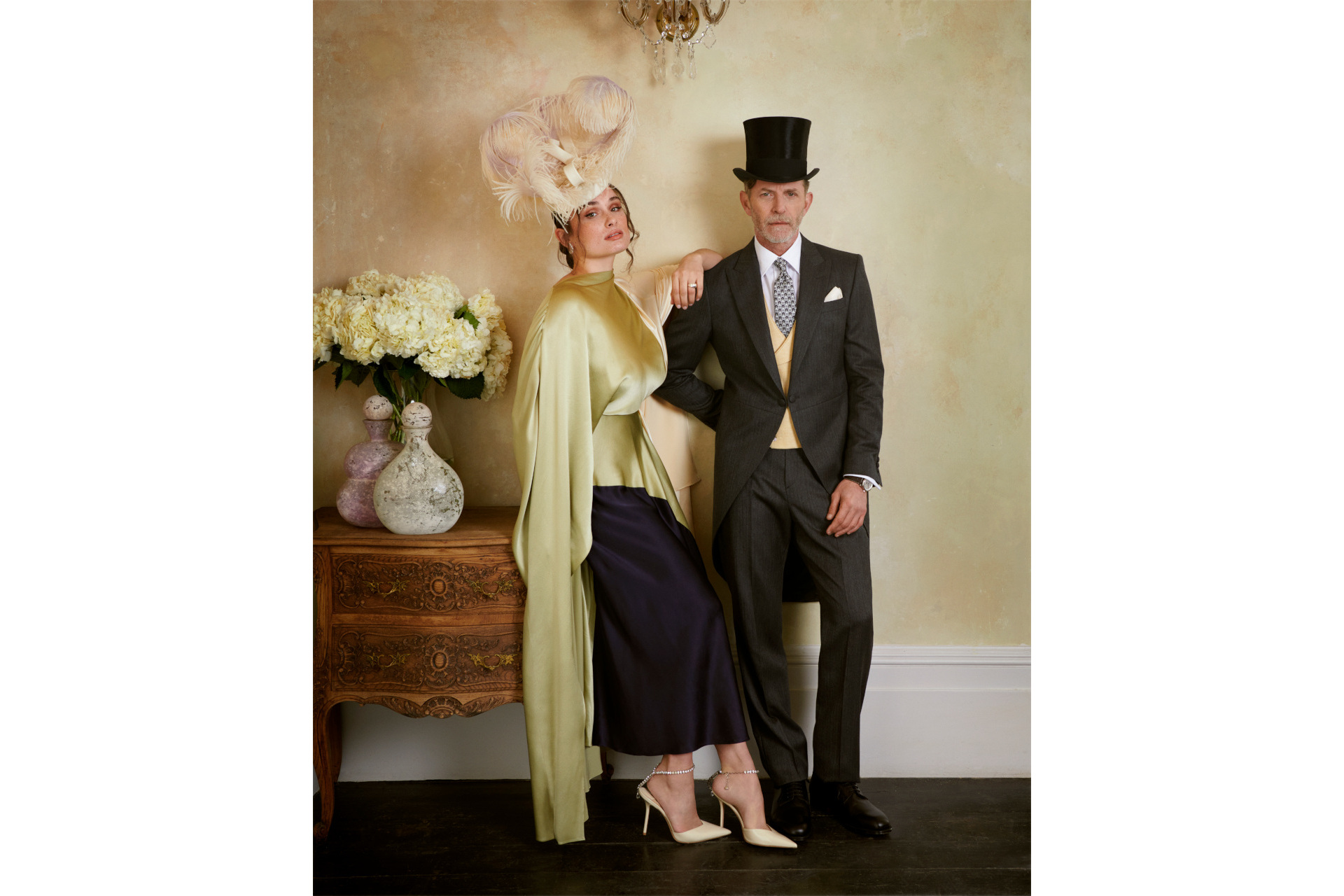 For Her: This most exclusive of tickets requires its holders to wear 'formal daywear', which for women means dresses or skirts of a modest length that falls below the knee or longer; shoulder straps of one inch or wider; and hats with a solid base of four inches or greater. Trouser suits are allowed but must be full length and of matching material and colour. Jumpsuits must fall below the knee. Strapless, off the shoulder, halter neck and spaghetti straps are not permitted. Dresses and tops with sheer straps and sleeves are also not permitted. Midriffs must be covered at all times.
Ladies visiting the Royal Enclosure this season can steal the show with the classic Longines DolceVita on their wrist. Decked out in diamonds, the model features a stainless steel strap, blued hands and elegantly painted Roman numerals on the dial. Longines DolceVita, £3,900, longines.com
For Him: Men should wear either black, grey or navy morning dress, which must include a waistcoat and tie, a black or grey top hat, and black shoes worn with socks. Cravats or bow ties are not allowed, and neither are novelty waistcoats and ties.
Ideal for the elegant atmosphere of the Royal Enclosure, the Longines Master Collection has all the bells and whistles you could find in a luxury watch: a scratch and water-resistant design featuring a brown alligator leather strap and a silver "barleycorn" dial with a moon phase display and date indicator. The Longines Master Collection, £2,350, longines.com
Queen Anne Enclosure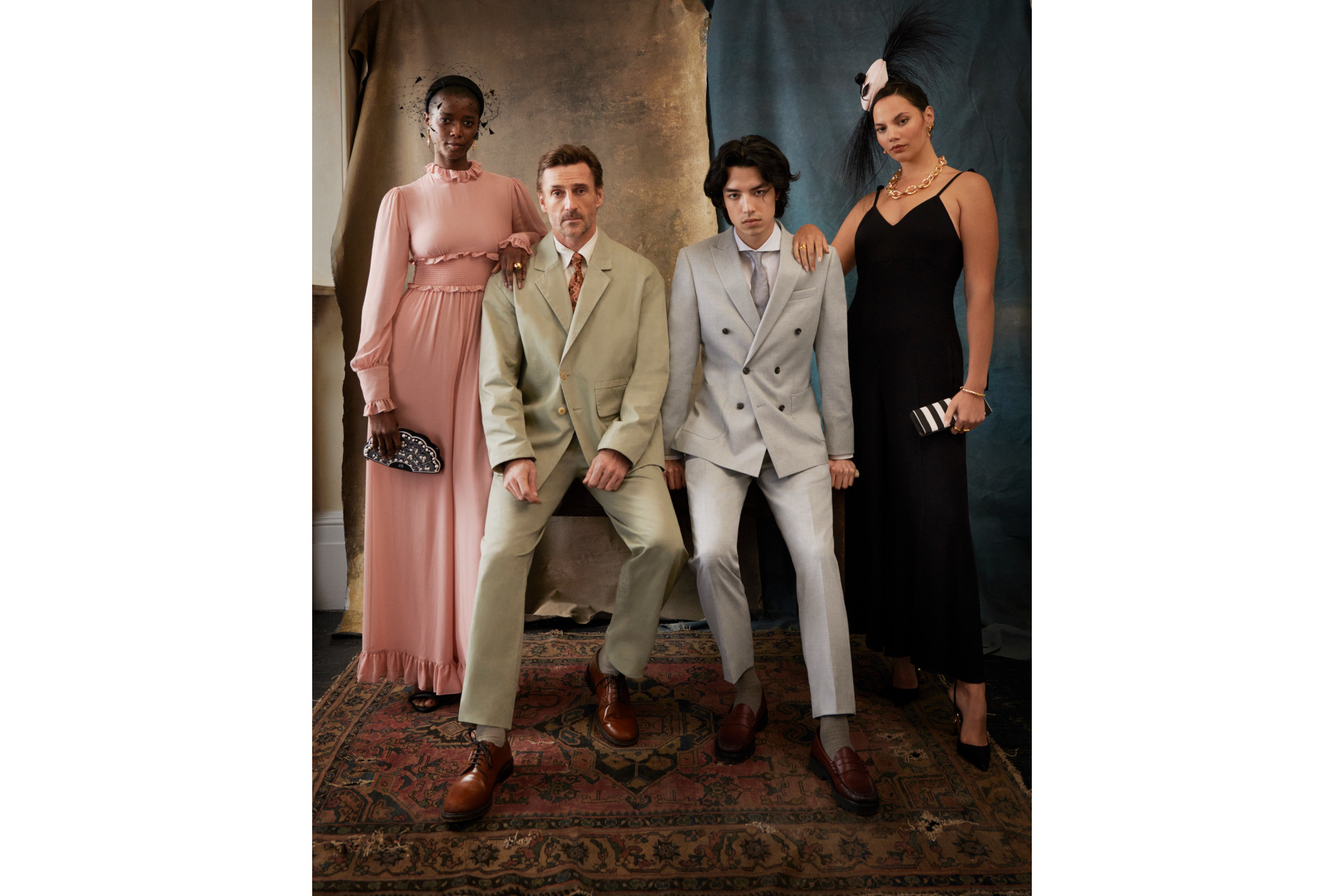 For Her: Women in this enclosure are required to wear a hat, headpiece or fascinator at all times, and strapless and sheer dresses and tops are not permitted. Midriffs must be covered, and shorts are not allowed. Trouser suits must be full-length and jumpsuits should fall below the knee.
Elegance comes in spades with the (aptly titled) Longines Elegant Collection. Encased in 18k pink gold and set with 68 diamonds, this model is as stylish as it is functional; think a scratch and water-resistant timepiece with a white mother-of-pearl dial and diamond indexes. The Longines Elegant Collection, £6,650, longines.com
For Him: Men must wear a full-length, matching suit with a collared shirt and tie. Bow ties and cravats are not permitted, and socks must be worn and should cover the ankle. Jeans, chinos and trainers are not permitted.
Gents can elevate their race day look with this special edition version of the Longines Master Collection, which celebrates the brand's 190th anniversary. It foregoes the traditional design for a sleek grey alligator leather strap and smooth sandblasted silver dial with 12 engraved Arabic numerals and vintage Longines logo. The Longines Master Collection 190th Anniversary, £2,250, longines.com
Village Enclosure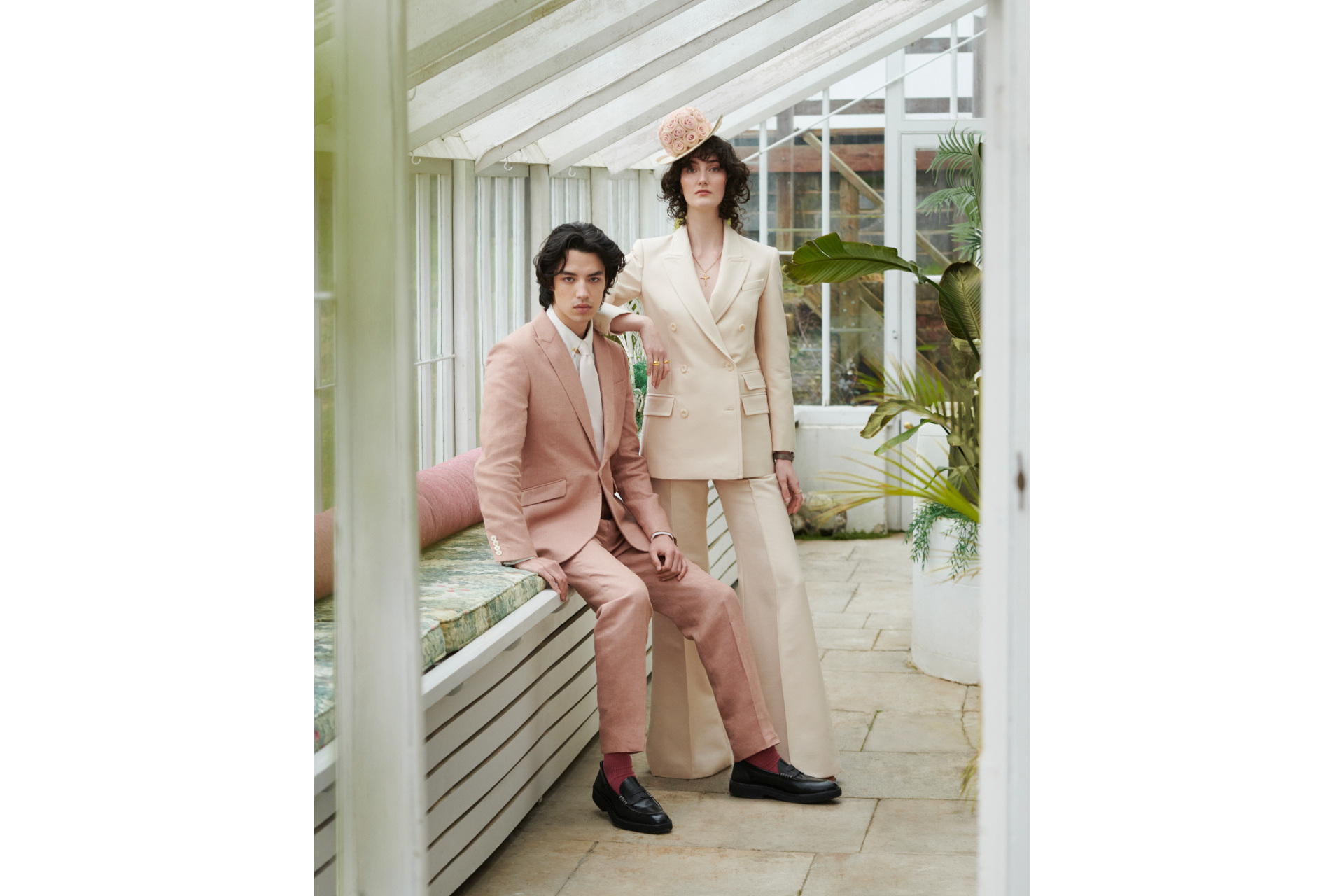 For Her: Women must wear a hat or fascinator at all times, while strapless and sheer dresses are not permitted. Midriffs are not allowed, either. Trouser suits must be full-length, jumpsuits should fall below the knee and shorts are banned.
Going for gold this season? You can't lose with La Grande Classique de Longines, which comes in a luxurious shade of gold and features no less than 12 diamonds (to help you mark the hour) set into the dial. La Grande Classique de Longines, £1,550, longines.com
For Him: Men must wear full-length trousers and a jacket with a collared shirt and tie, although bow ties or cravats can be worn in the Village Enclosure. Socks must be worn and should cover the ankle, and jeans and trainers are not permitted.
You'll be the envy of fellow racegoers with the whizzy Longines Spirit Flyback, which combines a classic timepiece with the flyback function when operating the chronograph. A glimpse at the back will reveal a transparent case where you can see inner workings of the watch. Longines Spirit Flyback, £4,200, longines.com
Windsor Enclosure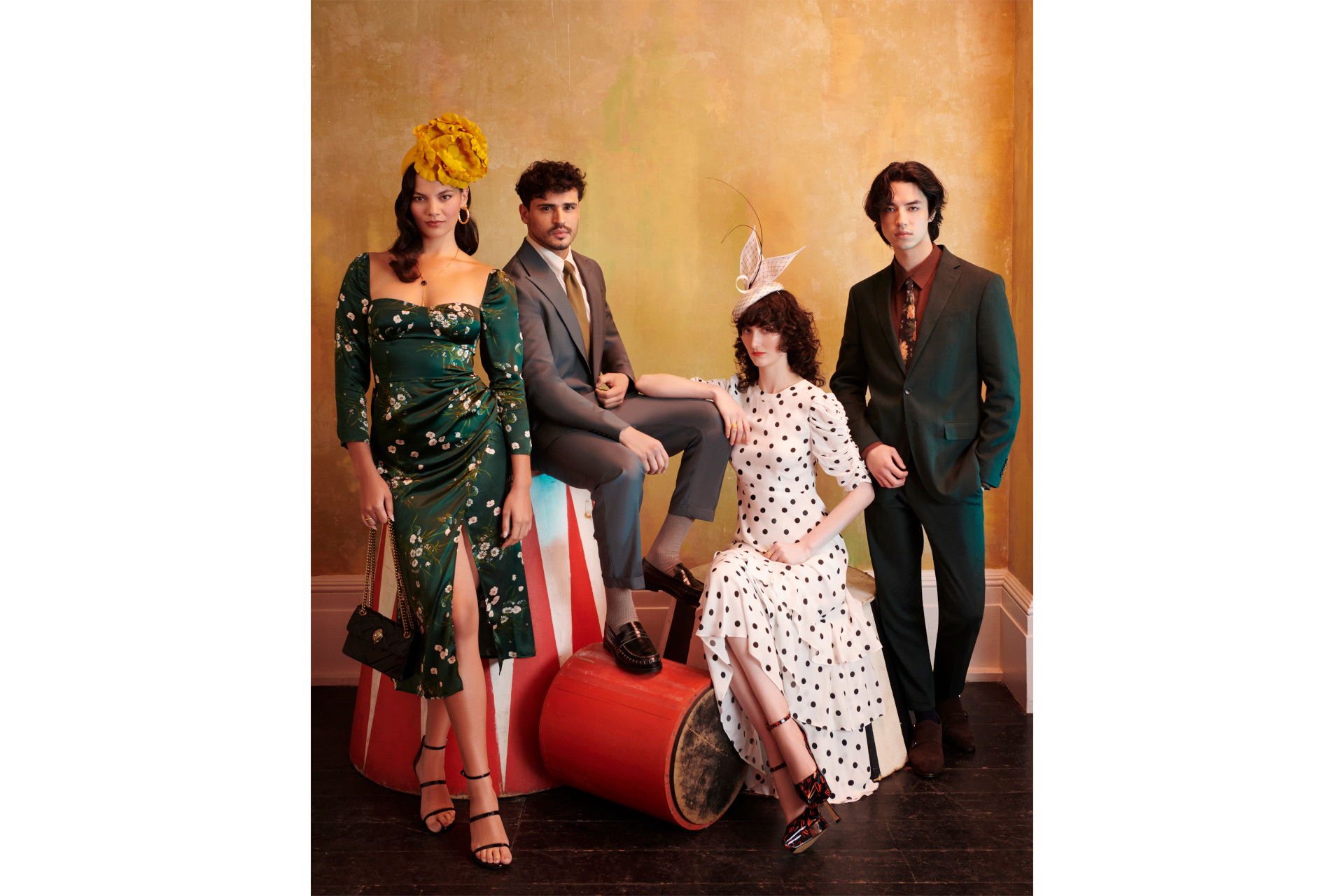 For Her: There is no official dress code for the Windsor Enclosure, meaning visitors have a little more freedom when it comes to their outfit for the day. It is still encouraged, however, that women attend in smart daywear with a hat or fascinator.
Perfect for those wanting to take a pop of colour with them onto the racecourse, this variation on the Longines DolceVita features a beautiful green alligator leather strap, as well as the design's classic watch face with a silver "flinque" dial, painted Roman numerals, and blue hands. Longines DolceVita, £1,300, longines.com
For Him: Likewise for men, there is no dress code in the Windsor Enclosure – although it is recommended they wear a jacket, collared shirt and full-length trousers.
Add an air of sophistication to any outfit with the Longines Ultra-Chron, which combines the very best of vintage design and modern technology. An 'ultra chronometer' certified by TIMELAB, this timepiece has a sporty design defined by its red, black and silver colour palette. Very fitting for a day at the races. Longines Ultra-Chron, £3,400, longines.com
EXPLORE
For more information about dress codes and the 2023 Lookbook, visit ascot.com