Here's our guide to the famous Oxford & Cambridge boat race, which takes place this year on Sunday 7 April…
The annual Oxford & Cambridge Boat Race is a very British institution, with thousands of us cheering for rowers battling out ancient fights on the River Thames. First raced in 1829, they are amongst the oldest sporting events in the world, and despite most people having never attended either university, most households are divided on supporting the 'dark blue' (Oxford) or 'light blue' (Cambridge) colours. 
When is the Boat Race 2019?
This year the boat race takes place on Sunday 7 April, with each race likely to last around the 20-minute mark. The Women's Boat Race kicks off at 2.15pm and the Men's Boat Race at 3.15pm. But don't worry – festivities last the whole day.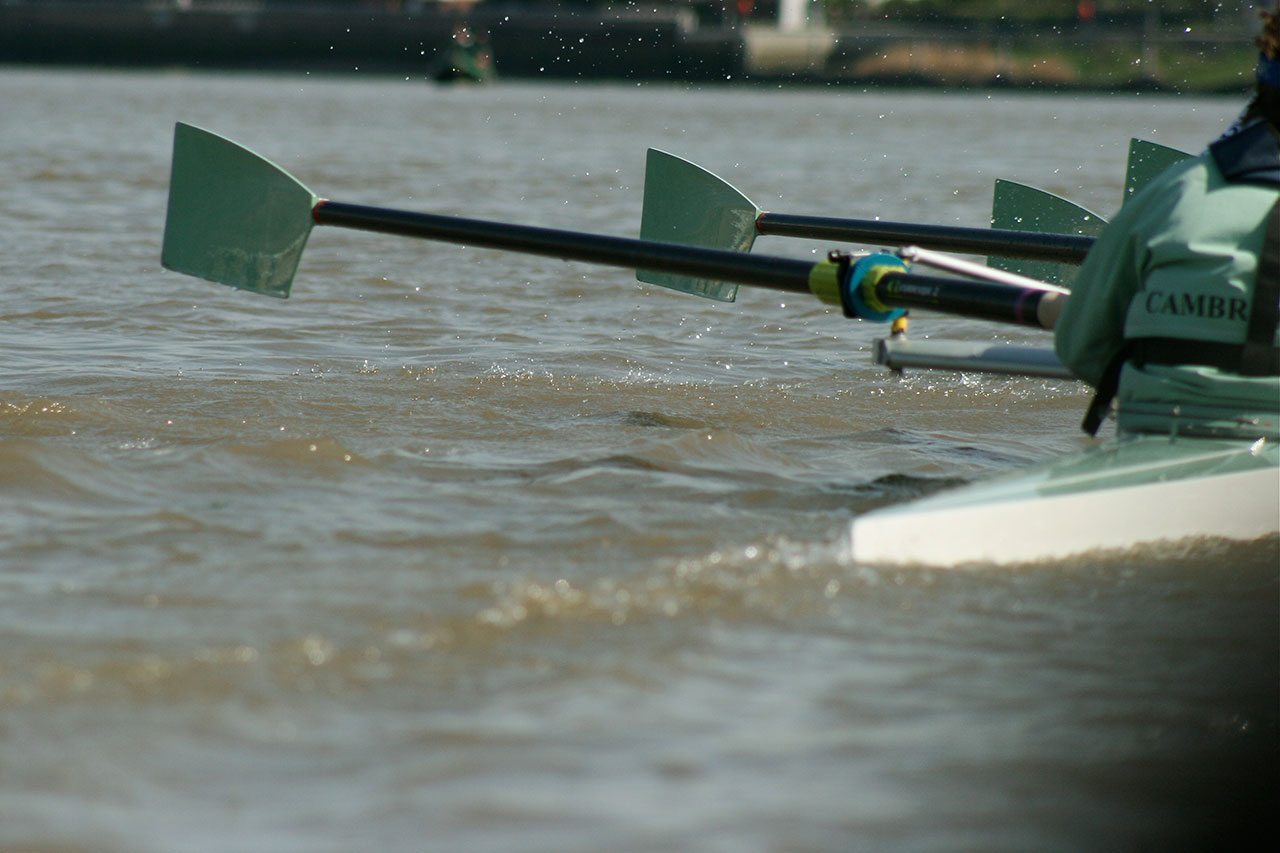 Where to watch the Boat Race 2019
The whole event is a great spectacle, especially if you can manage to see it in person. It's free to attend and the course starts at Putney Bridge and curves along the river on 'The Championship Course' for 4.3 miles to the finish just before Chiswick Bridge. The riverbank is filled with great pubs and viewing points but you'll need to get there early to secure your spot and make an afternoon of it.
Events at the river bank kick off at 12pm and there are big screens and food stalls at Bishop's Park, Fulham and the Adnams Fan Park in Furnivall Gardens, Hammersmith. If you want a traditional pub The Dove, The Rutland Arms and The Old Ship in Hammersmith and The White Hart in Barnes have great views, but be warned: they will be packed. If you plan a picnic on the river bank, be aware of the wash after the flotilla of boats and don't fall victim to the significant changing tidal heights of the Thames and end up with soggy feet. 
As the official sparkling wine to the Boat Races, Chapel Down wines will be enjoyed by the victorious crew on the winner's podium and will also be served to members of the public at the Chapel Down bar at the start line in Putney. 
There are 4 races to watch; the Isis v Goldie Race (the men's seconds boat), the Osiris v Blondie Race (the women's seconds boat), the women and the men's race. Whether you are watching at home on the TV with the ubiquitous BBQ's party, or screaming for the crews on the riverbank with a beer in hand, it's a wonderful afternoon's entertainment, and always launches the start of the British Social Season. 
Alex Gregory on life after rowing / The Best Yoga Studios in London / Best Exercise Classes in London
---