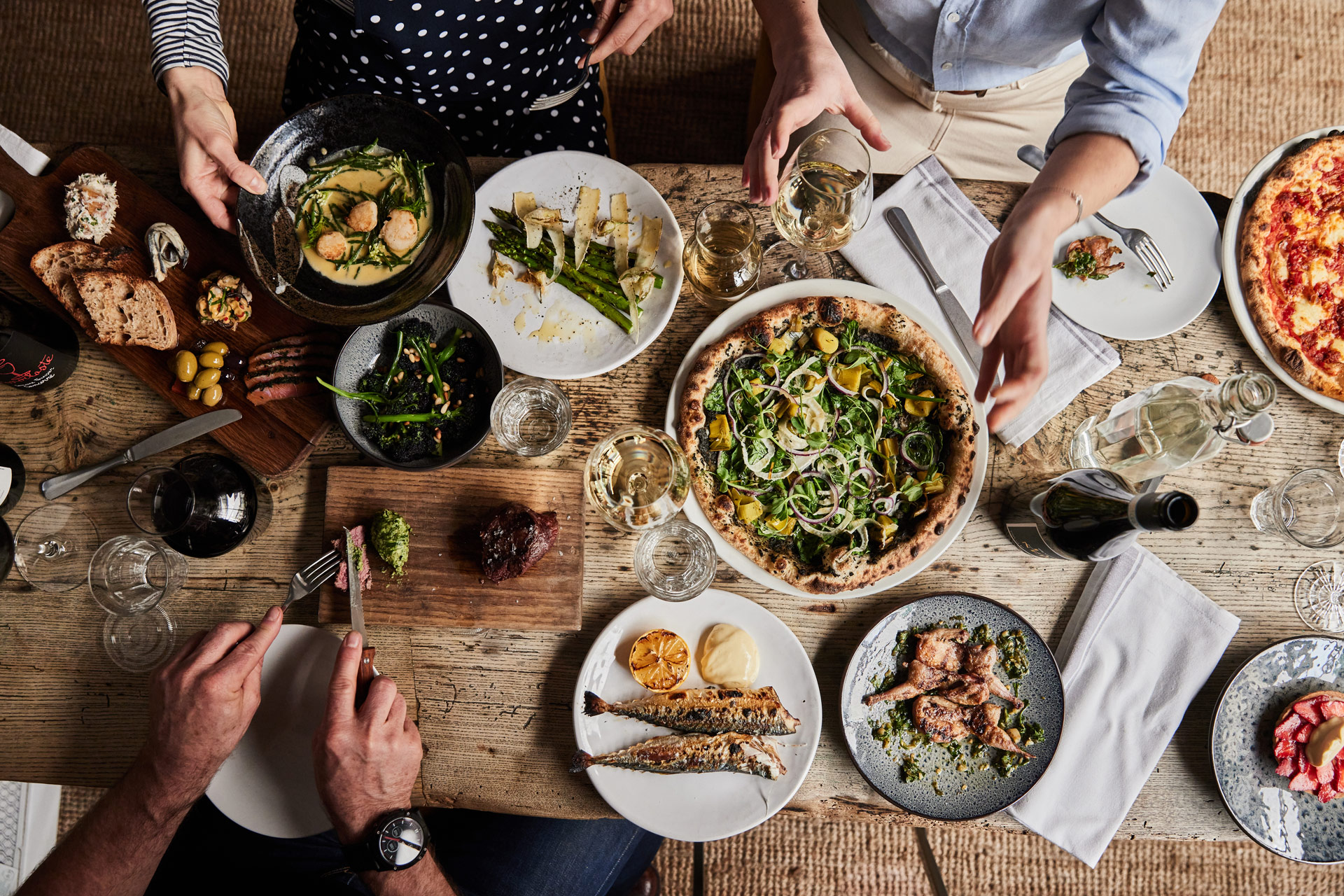 Best Restaurants in Oxford To Visit in 2023
Oxford – full of history, gowns, lectures, and some of the nicest dining spots in the country
The Oxfordshire countryside is often better associated with culinary ambition. Old, crooked pubs and sweeping hotels that under solid beams dish out the county's finest meat and veg. These are often frequented as retreats, perfect for enjoying after wandering the city's streets, marvelling at history and architecture sublime. In the city centre, there are old favourites such as The Randolph Hotel, now home to a Lewis Caroll-inspired restaurant called The Alice. But there are also well-known city haunts that are worth negotiating the traffic for. Or little gems down the quieter streets that take a little finding. Here's our pick of the best restaurants in Oxford.
The Best Restaurants in Oxford 2023
The Alice
Wilding
Pierre Victoire
Pompette
The Perch
Old Parsonage
The Magdalen Arms
Brasserie Blanc
The Rickety Press
Cherwell Boathouse
Kazbar
Quod Restaurant & Bar
The Grand Cafe
The Alice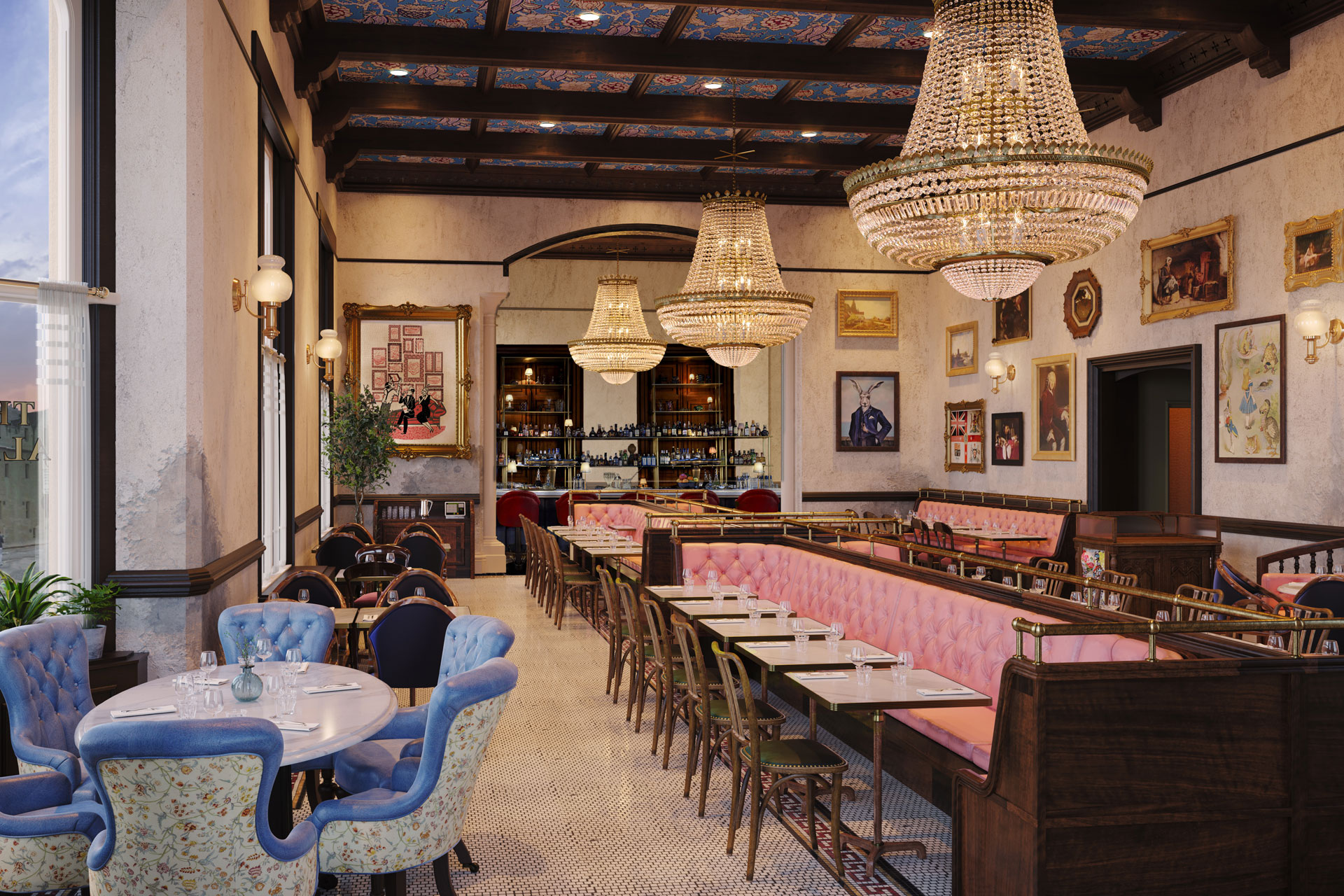 Oxford alumni Lewis Carroll provides the inspiration for The Randolph Hotel's restaurant, The Alice. Spearheaded by Executive Chef Rhys Grayson, the all-day eatery is seasonally driven, largely supported by local farmers. Alongside the restaurant sits The Snug, an intimate cocktail lounge with the spirit of a bohemian English library serving snacks and drinks from the main restaurant menu. Bringing together the Alice in Wonderland theme is illustrator John Broadley, who has created whimsical menu artwork, with current dishes including artichoke tagliatelle, chargrilled beef bavette, and harissa aubergine with fried chickpeas. There's also an excellent afternoon tea, plus a slap-up Sunday roast.
Address: The Randolph Hotel, Beaumont St, Oxford OX1 2LN
BOOK: thealiceoxford.com
Wilding
Wilding is a lovely little restaurant and wine bar in Jericho. Its name comes from the practice of regenerating overworked land to return it to nature, an ethos that sits at the heart of the venue. Founder Kent Barker aims to create somewhere where wine and food are matched in an unpretentious and engaging way. Dominique Goltinger (ex-Bistrot Bruno Loubet) heads up the kitchen, which offers a seasonally-changing menu – currently that includes dishes like BBQ hen of the wood and baked crab rice – with everything designed to pair well with wines from the 400-bottle strong list. Dine in the large indoor dining room, or go al fresco on the 60-cover garden terrace.
Address: 11-12 Little Clarendon St, Oxford OX1 2HP
BOOK: wilding.wine
Pierre Victoire
This independent French bistro is perfect if you're wanting a low key but authentic culinary evening. Expect good value for money (a fixed £24.50 for three courses, not bad at all), with an array of French cuisine on offer: escargots, moules frites, confit de canard – the cult classics.
Address: 5 Dean St, London W1D 3RQ
BOOK: pierrevictoire.co.uk
Pompette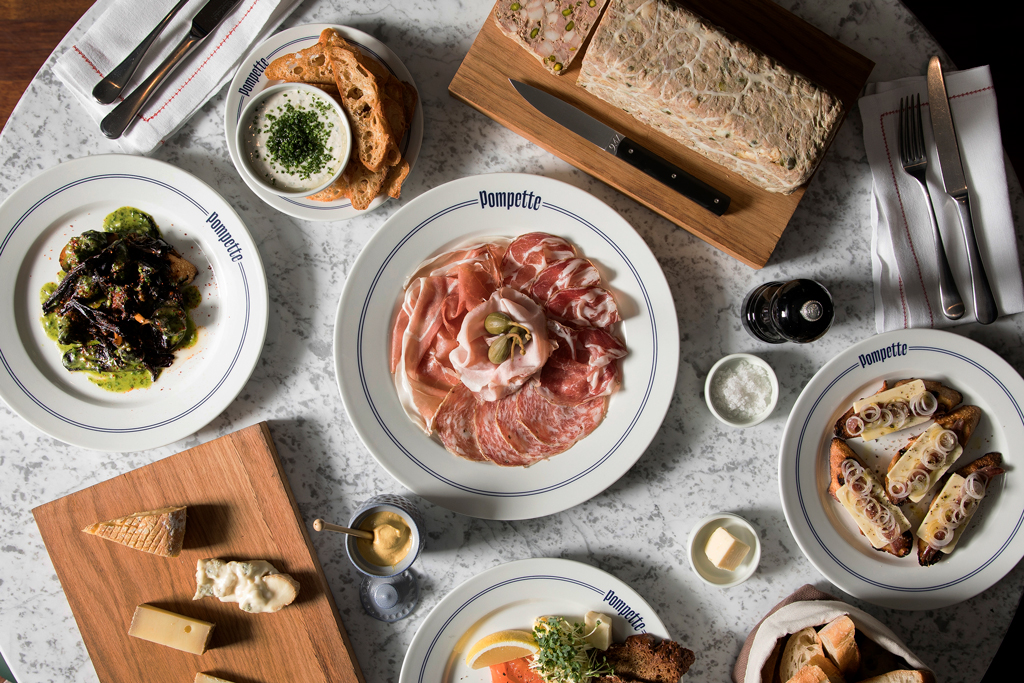 Located in the pretty suburb of Summertown, Pompette – the French word for tipsy – serves up a European-inspired menu, with nods to head chef Pascal Wiedemann's French roots. Enjoy cured meats sand cheese paired with a selection of European wines at the charcuterie wine bar, or opt for a more formal dinner in the dining room. Pascal's maximum favour, minimum waste ethos is reflected throughout the menu, with current dishes on the menu including Delica pumpkin with gorgonzola dolce, cod with paprika braised chickpeas, and a classic steak frites.
Address: 7 S Parade, Summertown, Oxford OX2 7JL
BOOK: pompetterestaurant.co.uk
The Perch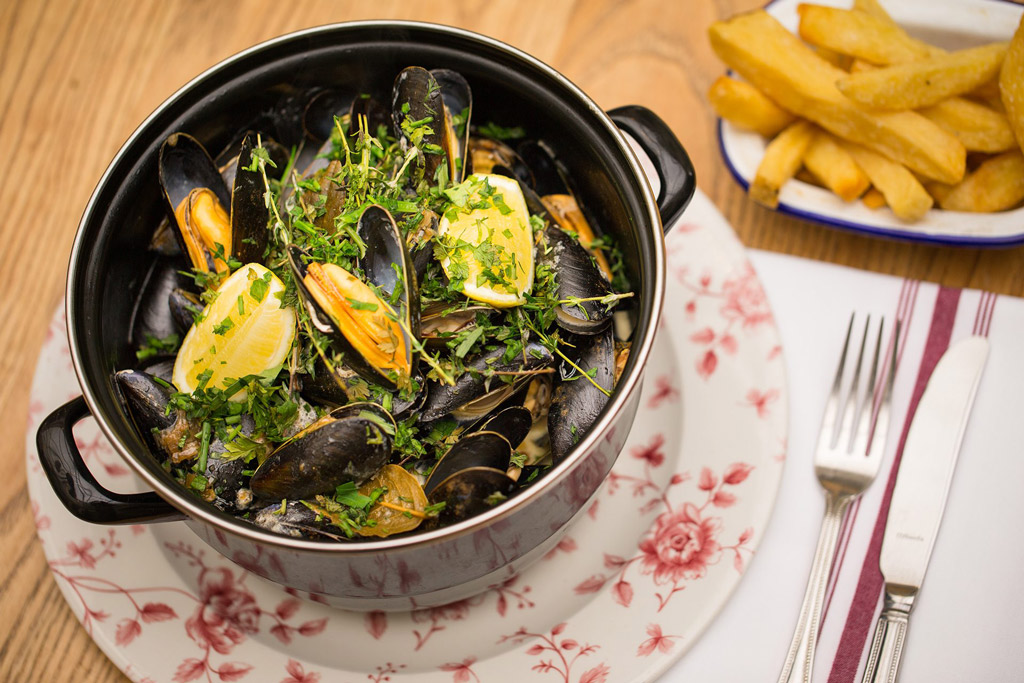 Another of Oxford's great gastropubs is The Perch. Tucked away next to the canal, cycling here on a warm day is quite special. The food is very simple – don't expect anything majestic. But if you're in need of some fish and chips and a pint of ale, you'll be hard-pressed to find better. That's not all though: the menu also includes a selection of burgers, pies and a fish of the day.
Address: Binsey Ln, Binsey, Oxford OX2 0NG
BOOK: the-perch.co.uk
Old Parsonage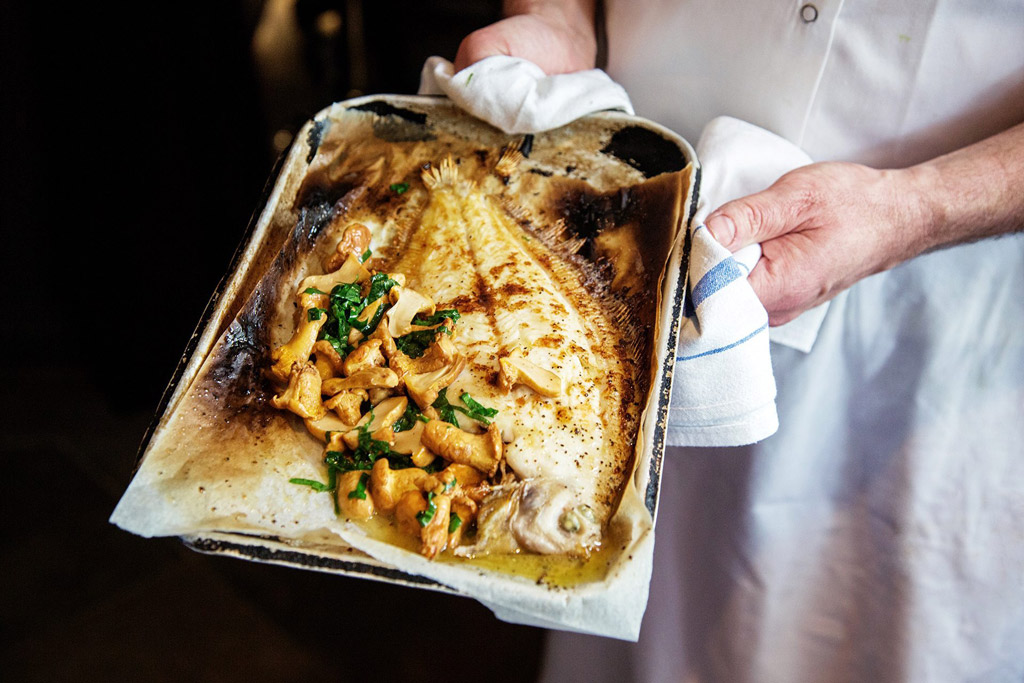 The Old Parsonage Hotel and its restaurant are a somewhat swankier affair entirely. It's where the socialites of Oxford hang out in town before drinking Zombies at Lola Lo. The restaurant is less formal than its sister outfit Quod, though, and focuses on afternoon teas and all-day dining. But it's more interesting as it has grounds to veer further from the safe bet of confit duck with red cabbage. There's cauliflower with turmeric and romesco sauce, for instance, and potted Cornish crab with cucumber.
Address: 1-3 Banbury Rd, Oxford OX2 6NN
BOOK: oldparsonagehotel.co.uk
The Magdalen Arms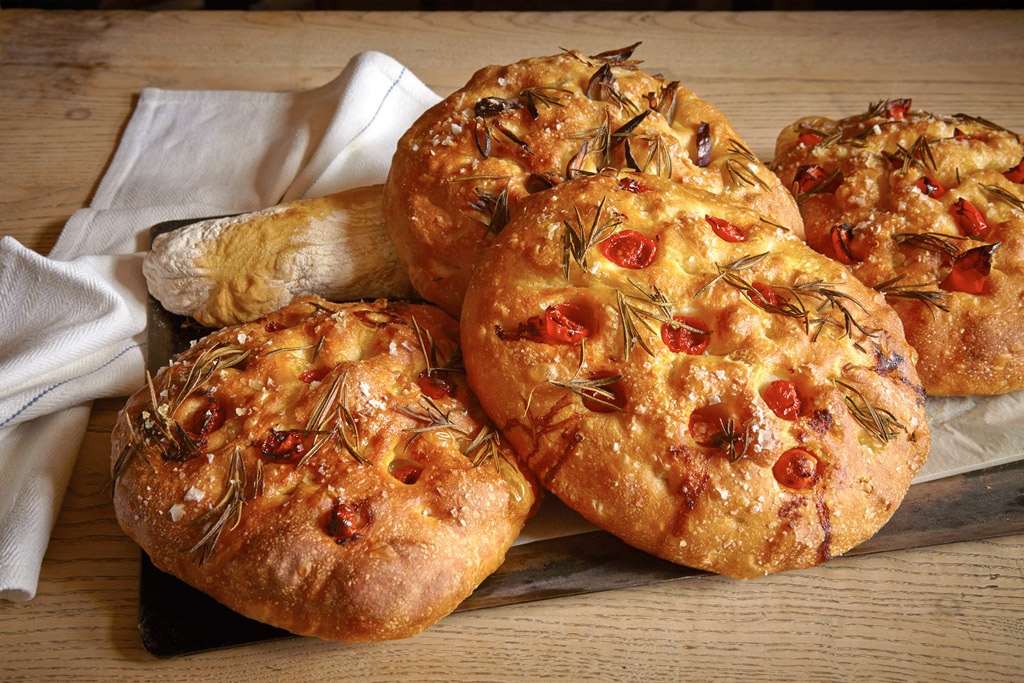 This pub was hyped around half a decade ago. And rightly so – the chef sourced food from patrons' allotments. If you brought in a handful of carrots, the team would buy them off you, cook them, and serve them back. Or offset the cost when your bill arrived (which was large). Recently, the excitement started to fray, as it does, and at times the menu lacked focus, but it remains a solid place to dine, with an intriguing blend of European influences and solid flavours. Above all, the meat is always great quality, and cooked in crowd-pleasingly rustic fashion. The wine list too is admirable.
Address: 243 Iffley Rd, Oxford OX4 1SJ
BOOK: magdalenarms.co.uk
Brasserie Blanc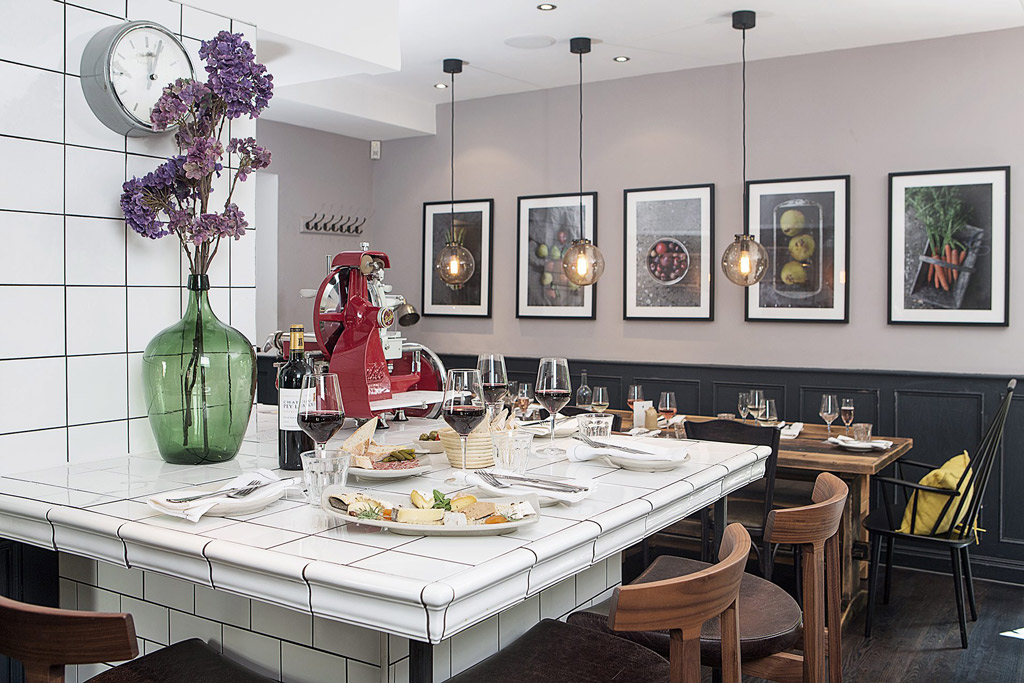 Led by Raymond Blanc, Brasserie Blanc first opened its doors in 1996. This restaurant is all about the French cuisine ('honest food, cooked with the heart' is his motto)  – and the best of it. Their menus are seasonal: currently you can tuck into the likes of herb gnocchi with artichoke and wild mushrooms, applewood smoked pork ribeye, and braised squid, chorizo and chickpea stew.
Address: 71-72 Walton St, Oxford OX2 6AG;
BOOK: brasserieblanc.com
The Rickety Press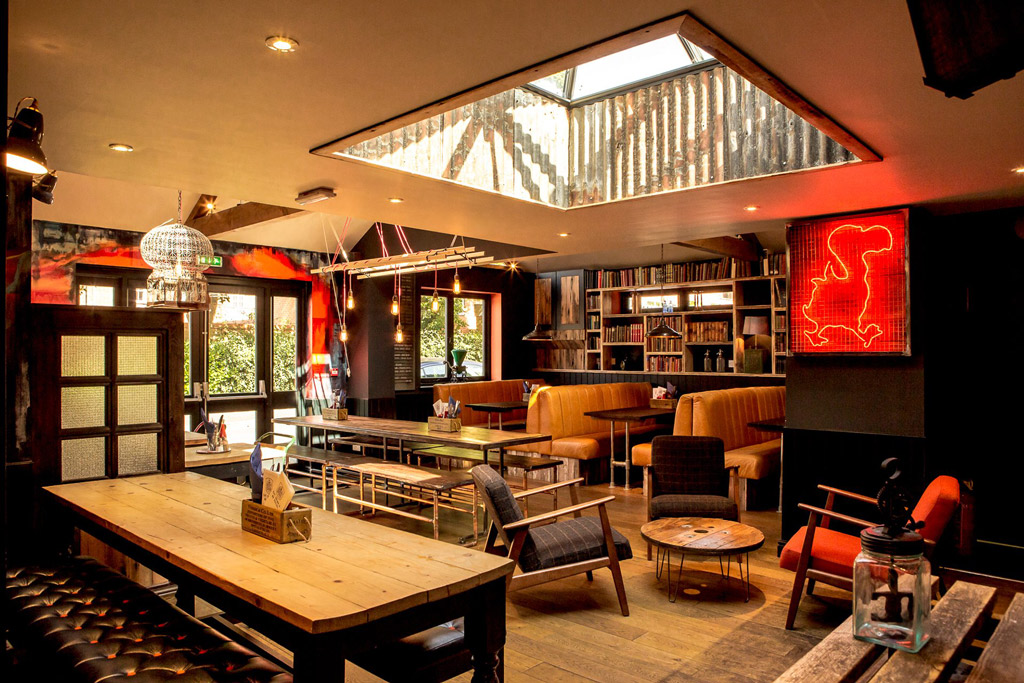 Oxford's food aficionados believe this used to be the best restaurant in the city. When the magnificent Charles Michel was still about town, he'd frequent the pub. So too did the Oxford Gastronomica lot, who know a thing or two about eating. When it launched, the Rickety Press was a low-key, food-focused restaurant with fine cooking and ideas you'd struggle to match unless you went out into the Cotswolds, or down to Henley. Now, it's had a bit of a makeover and it seems to be more geared towards a crowd that wishes it were in London but still has a year at university to contend with. Pizza and burgers – but good ones.
Address: 67 Cranham St, Oxford OX2 6DE
BOOK: dodopubs.com
Cherwell Boathouse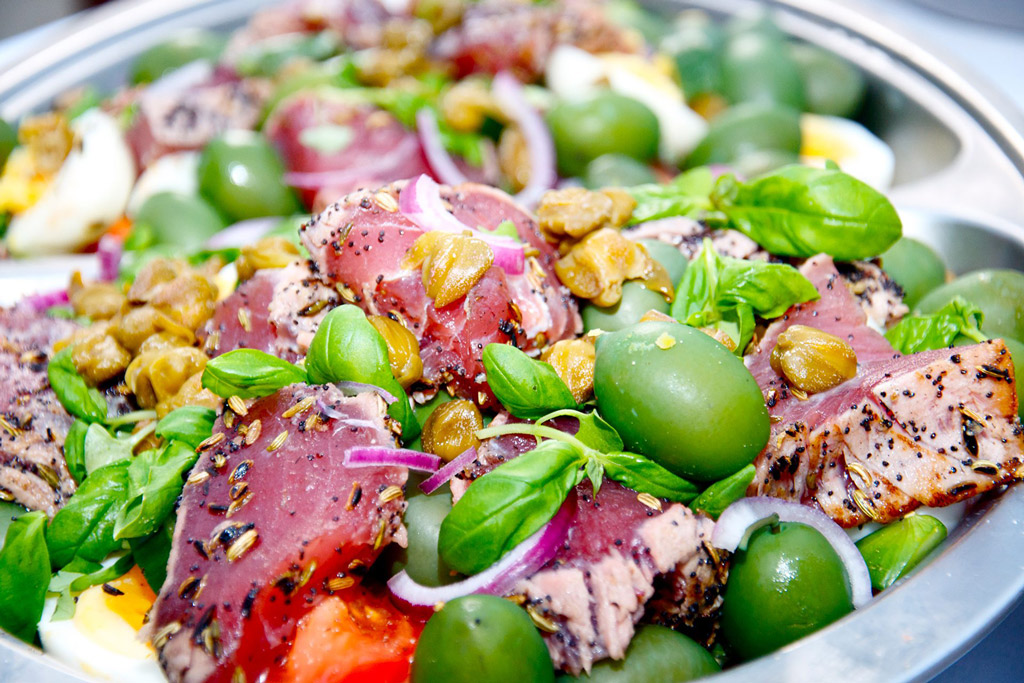 Probably the most 'Oxford' restaurant ever conceived is the Cherwell Boathouse. It's what it says it is, and you dine next to a particularly tranquil spot on the Thames, all ducks and sunshine. The regular menu is a bit fussy and can sometimes be a little too 'parents taking you out for a nice meal but forgot to book somewhere properly amazing' – but go for a tasting menu, where slow cooked pheasant egg is paired with things like a 2007 Meursault, and venison loin alongside a 2002 Volnay 1er Cru Santenots du Milieu.
Address: Bardwell Rd, Oxford OX2 6ST
BOOK: cherwellboathouse.co.uk
Kazbar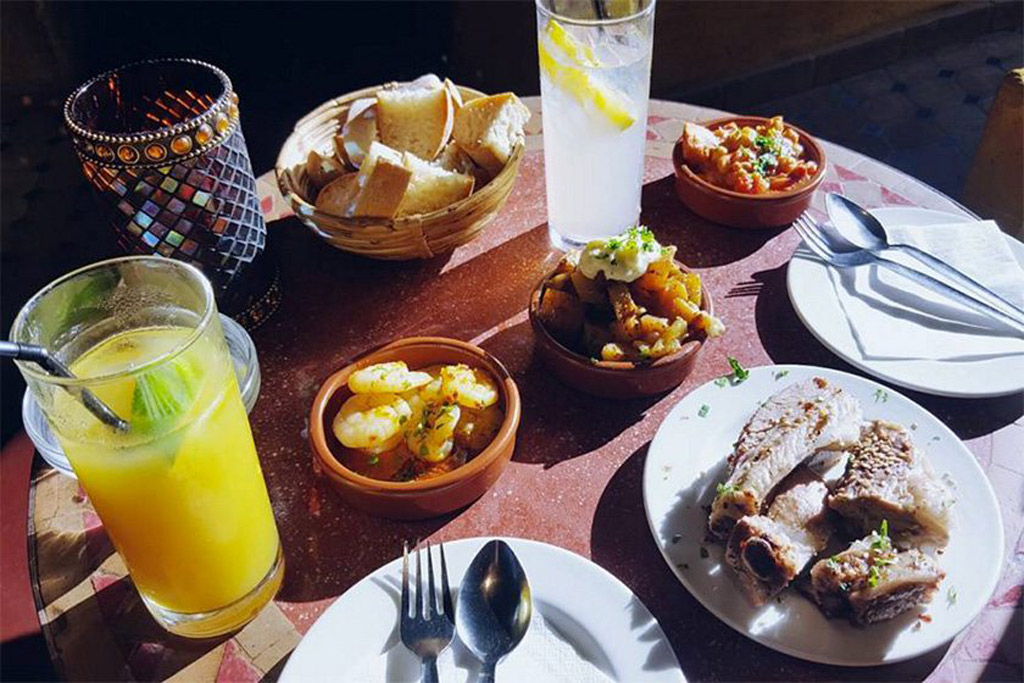 Kazbar on the Cowley Road fuses Moroccan and Spanish tapas. Think hummus and warm pitta, patatas bravas, rich octopus in tomato sauce, butter beans braised for just enough time to soften, but hold a little bite. The mojitos are better than most, the service friendly, and the décor is a sight to behold as you tuck into your third bowl of spicy meatballs.
Address: 25-27 Cowley Rd, Oxford OX4 1HP
BOOK: kazbar.co.uk
Quod Restaurant & Bar
Since opening in 1988, Quod Restaurant & Bar has become an Oxford institution, attracting everyone from students to young professionals to families. A smart bistro-style spot occupying the ground floor of a former bank, Quod is quite the crowd-pleaser, equally fitting for Sunday lunch with the family, cocktails with friends or a relaxed date night. The menu features pizzas, grills, meat and fish dishes, with afternoon tea available everyday and a stellar roast on Sundays, courtesy of chef Jeremy Mogford and his talented team.
Address: 92-94 High St, Oxford OX1 4BJ
BOOK: quod.co.uk
The Grand Cafe
According to Samuel Pepys this was England's first coffee house, dating all the way back to 1650. Despite being tiny it lives up to its grand title, with marble pillars and gold leaf frontage, serving high tea by day and cocktails by night. The patisserie counter is irresistible.
Address: 84 High St, Oxford OX1 4BG
BOOK: thegrandcafe.co.uk