Anna Harvey, stylist, friend and fashion advisor to Princess Diana and former Vogue Deputy Editor, died on Tuesday, aged 74. Here, we remember Anna with her last interview with C&TH, from 2017. 
We spoke to Anna Harvey about Princess Diana, timeless style, and her Vogue days ahead of Kensington Palace's 2017 exhibition charting Diana's famed style. Read her interview in full, below. 
Interview published on 17 March, 2017
As Kensington Palace's new exhibition Diana: Her Fashion Story opens, you are best known for dressing her. How did you go about styling her to be appropriately dressed, but also have her own look? 
We very much learned together. Neither of us knew quite what was required for the various events the Princess would be required to cover, both private and public. Trial and error played a big part in the early days. She would tell me from her then limited experience what was needed privately for family visits, and for the big tours, we trawled through endless possibilities hoping we had covered all eventualities.
Who were your go-to labels?
Back all those years ago, there were designers like Jan Van Velden, Murray Arbeid, Jasper Conran and Caroline Charles (these last two are very much still in the business most successfully) and many others who provided outfits for the Princess. Catherine Walker and Bruce Oldfield were the most popular for formal occasions in the early days and Catherine went on to make many of the Princess's formal everyday clothes right up until her death.
What, in your mind, was her most iconic outfit and the one you remember best?
When she visited France for the first time she alighted from the plane in scarlet Chanel. It was a triumph.
What do you think made her such a style icon?
As she experimented she gained in confidence and knew instinctively what would work and what would not. It made it easier to source successful clothes. The designers too learnt what to suggest and a great camaraderie and trust grew between her and her favourites, like Catherine Walker.
Any funny anecdotes you can share about your time with her?
They say that Alexander McQueen, when he was a tailor in Savile Row, stitched something secret into a garment for the Prince of Wales. Stephen Jones, the milliner, embroidered the PoW feathers into the hatband of a beret he made for her to wear to the Highland Games at Balmoral, out of admiration for her. Touching rather than funny.
You were deputy editor of Vogue before becoming editorial director of Conde Nast New Markets in 1997. What were some of your best and most exciting moments launching Vogue in new territories? Which one was the most challenging?
Without doubt, Russia was the most challenging. Not only was it an extraordinary feat to set up a wholly owned company in Moscow in the late nineties but there was a spectacular economic crash just before we launched Vogue and all the elaborate plans for a sensational launch in Moscow had to be cancelled. It was heartbreaking. Condé Nast took the decision to ride the storm and we published the magazine without the party. It has been a hugely successful title.
With the news that Alexandra Shulman is stepping down, who do you think could fill her shoes?
The list is quite long, but it will certainly have to be someone with a very keen digital interest and impeccable experience in that field.
Did you read her recent autobiography? Are you considering writing one?
I loved her Diary of my 100th Year, chronicling the celebration of British Vogue's first century. I am wondering if a book about my career in fashion and publishing would be of interest. So far no agent has jumped at the idea!
You've worked with some of the greatest names in fashion – from photographers to models, stylists and editors. Who will take their place in the pantheon of the fashion greats?
When you work at a place like Vogue you are privileged to work only with the best in every field, therefore almost everyone I have ever worked with creatively has enjoyed success. Without doubt in styling circles, Grace Coddington wins my number one position. Steven Meisel, Herb Ritts, Bruce Weber, Parick Demarchelier and Arthur Elgort are among the greatest photographers of the last few decades and I have worked with them all. One I missed was Avedon. I should have loved to have worked with him. The portrait photographer I admire and have worked with most was Snowdon [see below].
Your new book, Timeless Style was released before Christmas, what are your key pieces of advice on dressing well at any age?
Learn to accept the changes in your body image and try and build up confidence in the way you look. Don't fight it, accept it. Easier said than done for many but I hope the book may help a bit.
There's style and there's fashion; how do the two work together and can you ever 'buy' style?
Style and fashion can work side by side, but in order for this to work, you need to have a positive idea of what you want. Not everyone has this confidence, which makes combining style and fashion quite challenging. Keep it simple and don't become a slave to what you see on the catwalk. Try and edit out things that you know will work for you and thus avoid mistakes.
If you allow yourself to be dressed top-to-toe by an international designer then you can buy style, but if you are not in this group then any style you develop will be your own.
What has been your biggest fashion faux-pas?
Buying things too small and leaving them till I 'lose weight' which I never do and then donating them, unworn, to a charity shop. Over the years I have made many faux-pas but am getting better at avoiding these now by shopping less!
Who do you admire in the industry now?
I truly admire the magnificent job Alexandra Shulman has done for 25 years at Vogue. I was fortunate to know the late Franca Sozzani, editor of Vogue Italy, a wonderful woman who always supported me when I needed her. The same goes for Anna Wintour, who has been a colleague from my earliest days in the business and has been supportive and loyal throughout my career.  All three are, or have been, brilliant editors.
Favourite designers include Alber Elbaz, Christian Lacroix, Erdem, Marni, Chanel, Valentino and I love the romance of Dolce & Gabanna. In fact, the list could go on and on. There are so many talents out there, and a lot of them have trained in the UK, which is very gratifying.
What are the key pieces every woman should own?
Immaculate smart trousers. A black evening jacket, not necessarily a tuxedo, which doesn't suit everyone. One or two skirts, smart and informal. Flat and heeled shoes. A variety of knits. The perfect little black dress, long or short. A white shirt, if you wear them, or a softer blouse. Well-fitting under garments and mascara.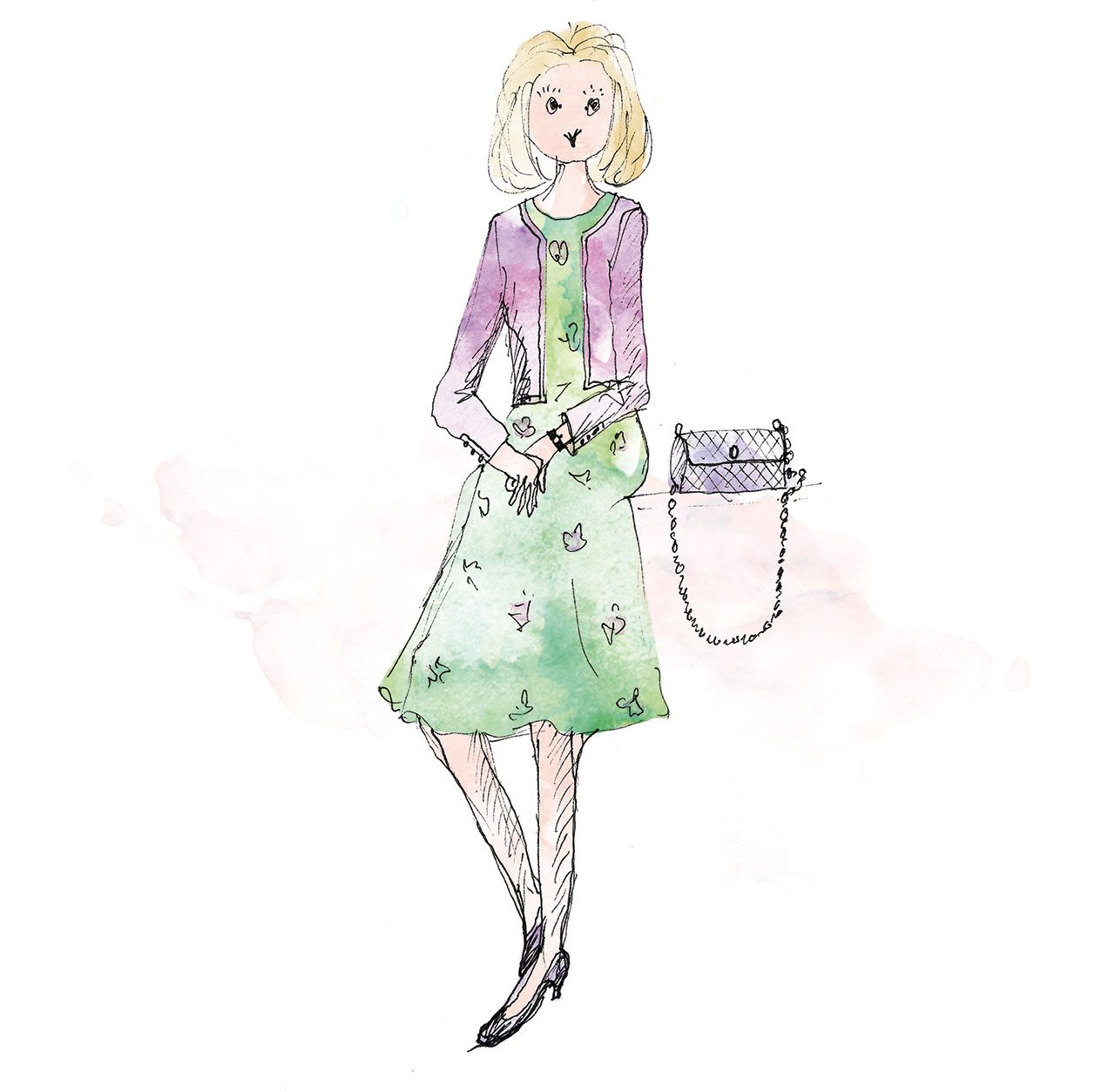 What advice would you give to someone who really doesn't know where to start when it comes to her own style?
Ask a daughter or other younger, trusted person to guide you. Your peer group may feel in competition and may not always be entirely honest!
What is your favourite piece of clothing in your wardrobe?
A green wool jersey tunic dress by Chloé bought from the Outnet.com.
Who gets your vote for best-dressed woman at the moment?
I think the Duchess of Cornwall dresses perfectly for her role and the Duchess of Cambridge too. They support British fashion when they can, which is excellent, and are both brilliant ambassadors for the industry.
Who would you most like to take shopping?
I don't want to take anyone shopping, far too difficult. I am for an easy life these days.
You've been asked to dress Theresa May to meet Donald Trump when/if he comes to London – what would you put her in?
Well, she looked pretty good in the Amanda Wakeley red suit I thought, but I sometimes wonder if she allows her designers time for a proper fitting. The Princess of Wales and her designers had the fitting to a fine art, with correctly sized dummies/mannequins doing most of the hard work before the garment was delivered.
Are you excited about the digital future for fashion?
I have mixed feelings. I have enjoyed the very best of the pre-digital revolution in publishing and shopping. I am finding the transition to looking at magazines online quite unsatisfactory, to be honest. Social media is not really for me although I enjoy Instagram very much. Shopping online is very handy indeed, but I still like to visit shops and try on and touch the quality of what I am buying.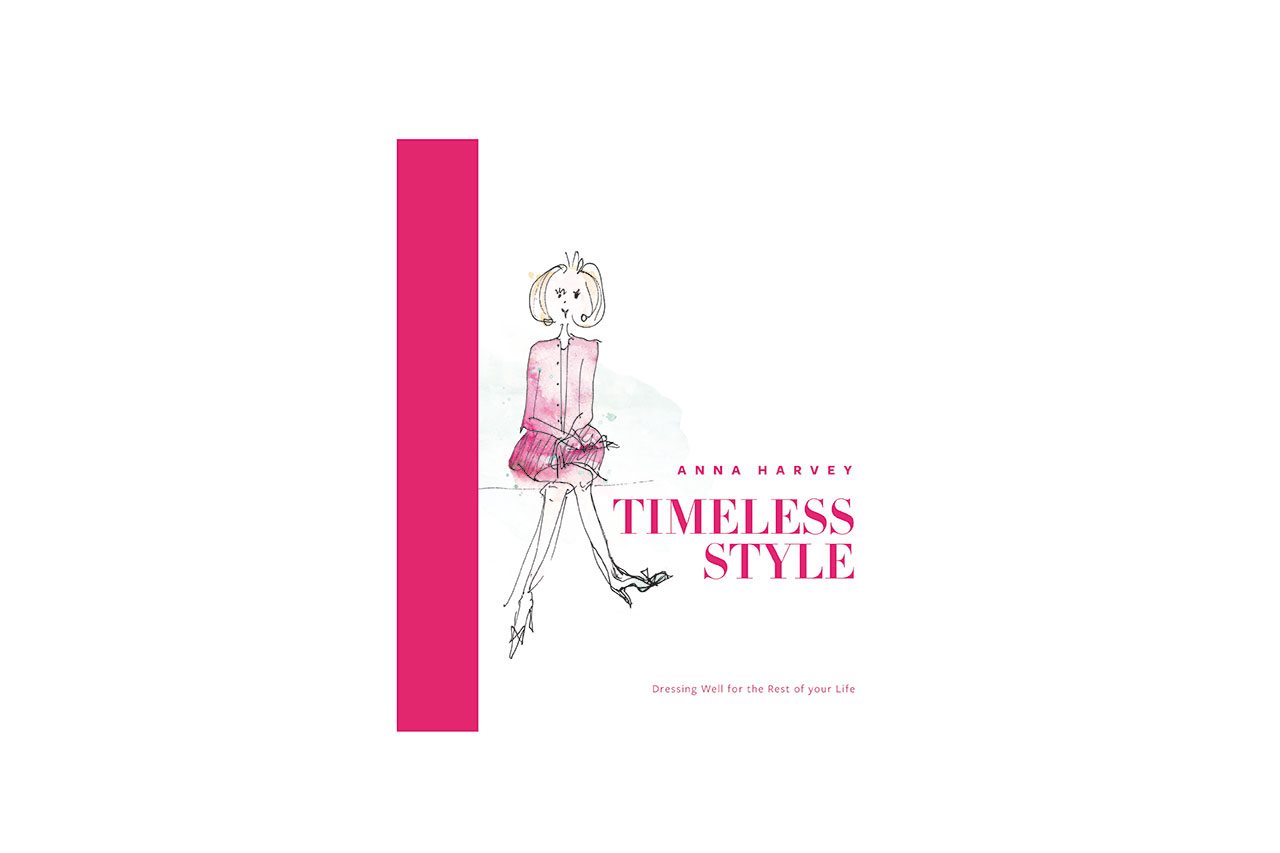 Timeless Style: Dressing Well for the Rest of Your Life (Double-Barrelled Books), £18.95 
How to get the perfect wardrobe, according to Anna
The evening black jacket
Immaculate smart trousers
A skirt or two
A knit
LBD
White shirt / blouse
Smart flats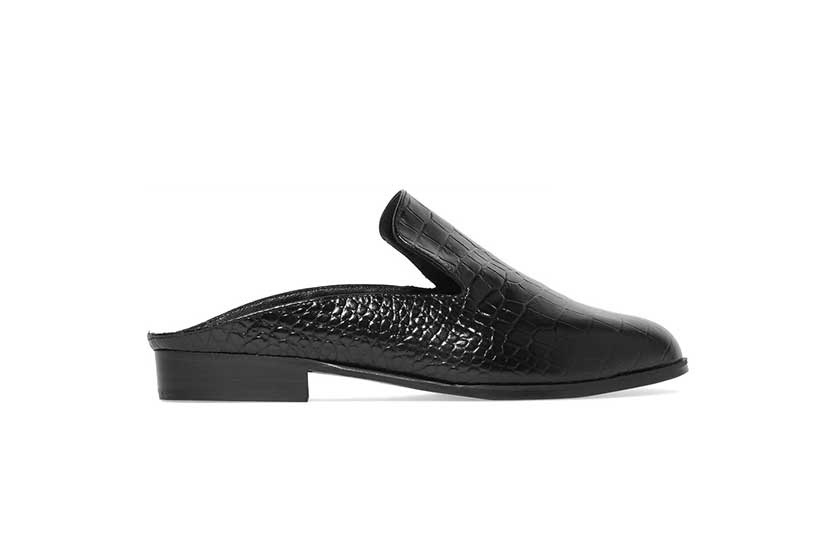 Robert Clergerie Alicek croc-effect leather slippers, £295.
Ankle boot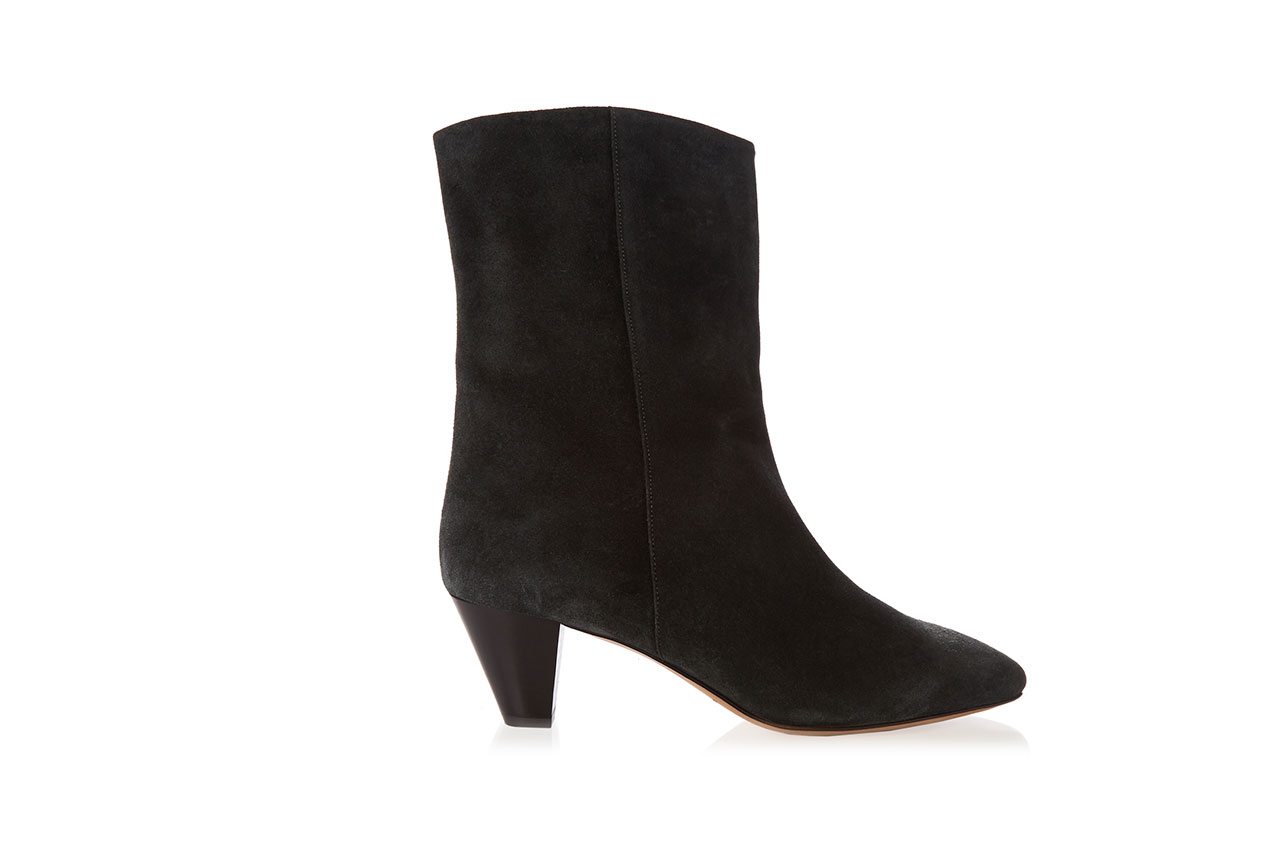 Isabel Marant Dyna suede ankle boots, £355
The Extras
Rigby & Peller for bras, Fogal or Wolford for tights, and Estée Lauder Sumptuous Extreme Waterproof Mascara, £25.
MORE STYLE: How British Fashion is Leading the Way in Creativity / Balenciaga: 10 Things You Didn't Know About the Couturier
---