Don't miss a once in a lifetime opportunity to bid on a bespoke dress, created exclusively by Alice Temperley for this year's Great British Brands cover and worn by model Laura Bailey. It's all for a good cause too…
On 17 January 2018, the stunning, one-off dress featured on the 2018 Great British Brands cover worn by Laura Bailey and designed by Alice Temperley will be auctioned at the GBB party in aid of the phenomenal charity Women for Women International…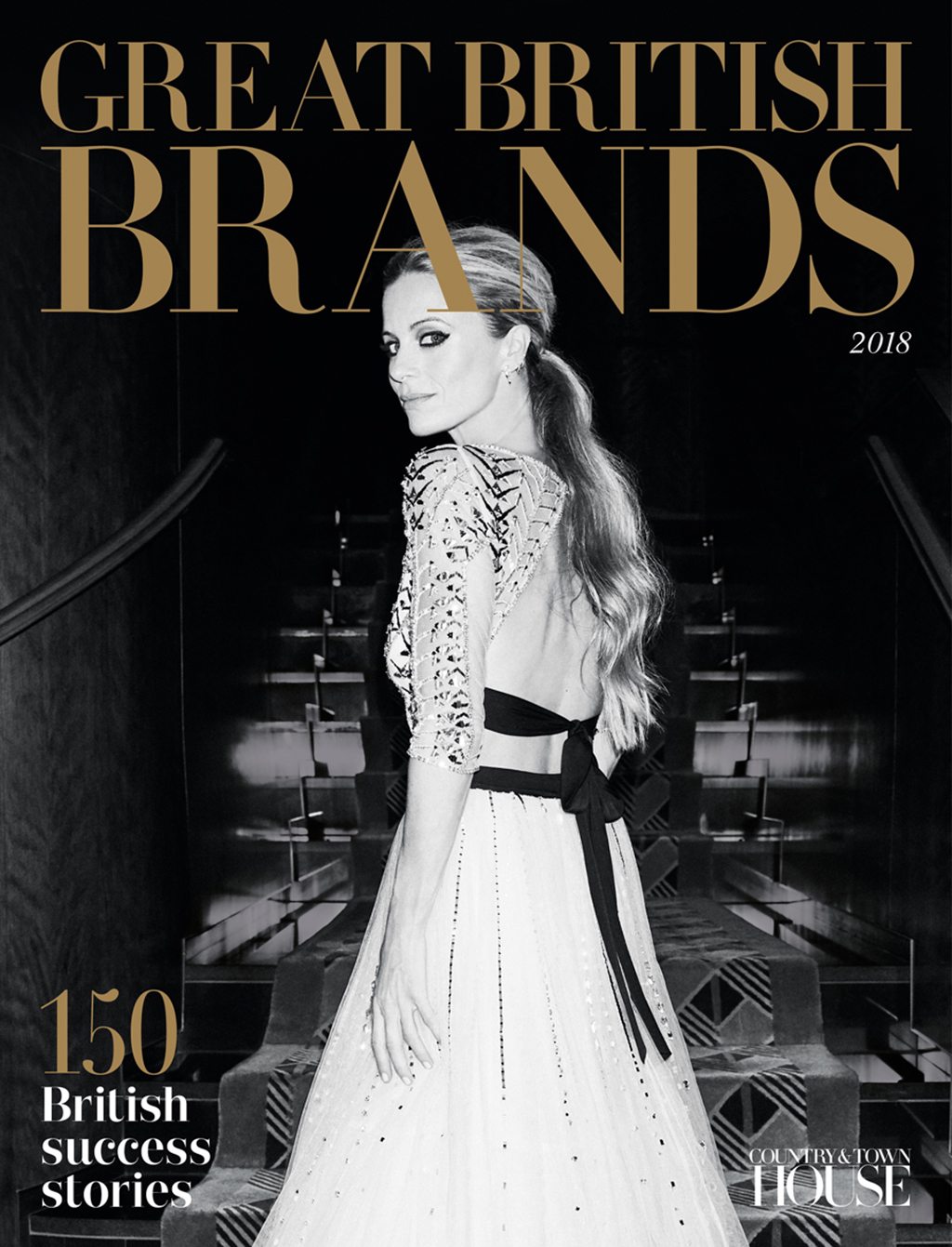 The dream white dress was designed and made by Alice Temperley as a one-off for our Great British Brands cover, modelled by her longtime friend and muse Laura Bailey. Featuring artisan-cut mirror and crystals that have been hand applied to the delicate tulle base. It's akin to a British fairytale – and would sit perfectly within Alice's bridal collection. And it could be yours…
'When I first tried on this magical dress swanning around in a suite at The Beaumont,' says Laura, 'I had one of those rare old-fashioned fairytale epiphanies – "you shall go to the ball" kind of moments. The silhouette, the combination of strength and fragility, embellishment and simplicity. A fantasy gown for dancing and dreaming in.' – Laura Bailey, Great British Brands 2018
Watch the video below to see behind the scenes and hear from our Editor-in-Chief Lucy Cleland and designer Alice Temperley.
What?
For 25 years Women for Women International (UK Charity Registration Number: 1115109) has been helping support 462,000 female survivors of wars the world over, including in the Democratic Republic of Congo, Bosnia and Herzegovina and – most recently – the Yezidi women refugees in the Kurdistan region of Iraq. The charity aims to give women the job skills needed to earn a living – including tailoring or bread-making as well as teaching women's rights on key issues such as voting, divorce and domestic abuse.
'We've supported Women for Women International for the last two years,' says Alice. 'And during that time we've sponsored two women through the year-long training programme – one from Afghanistan and the other from Kosovo. Knowing that my support has given these women the opportunity to learn new skills and break through the isolation caused by war and conflict is very meaningful.'
Find out more about the charity in this inspiring video:
How?
Attendees of the Great British Brands 2018 party next week will be able to place a bid on the one-of-a-kind Temperley London dress during the silent auction to be held on the night. If you're interested in placing a bid but aren't attending the party, please contact [email protected], who can provide you with further information.
Updated 18 January: Congratulations to Andrew Cotgrove of Loomah who won the beautiful Temperley dress with a bid of £4,000 – all of which will be donated to Women for Women International.
Find out more about Great British Brands
---