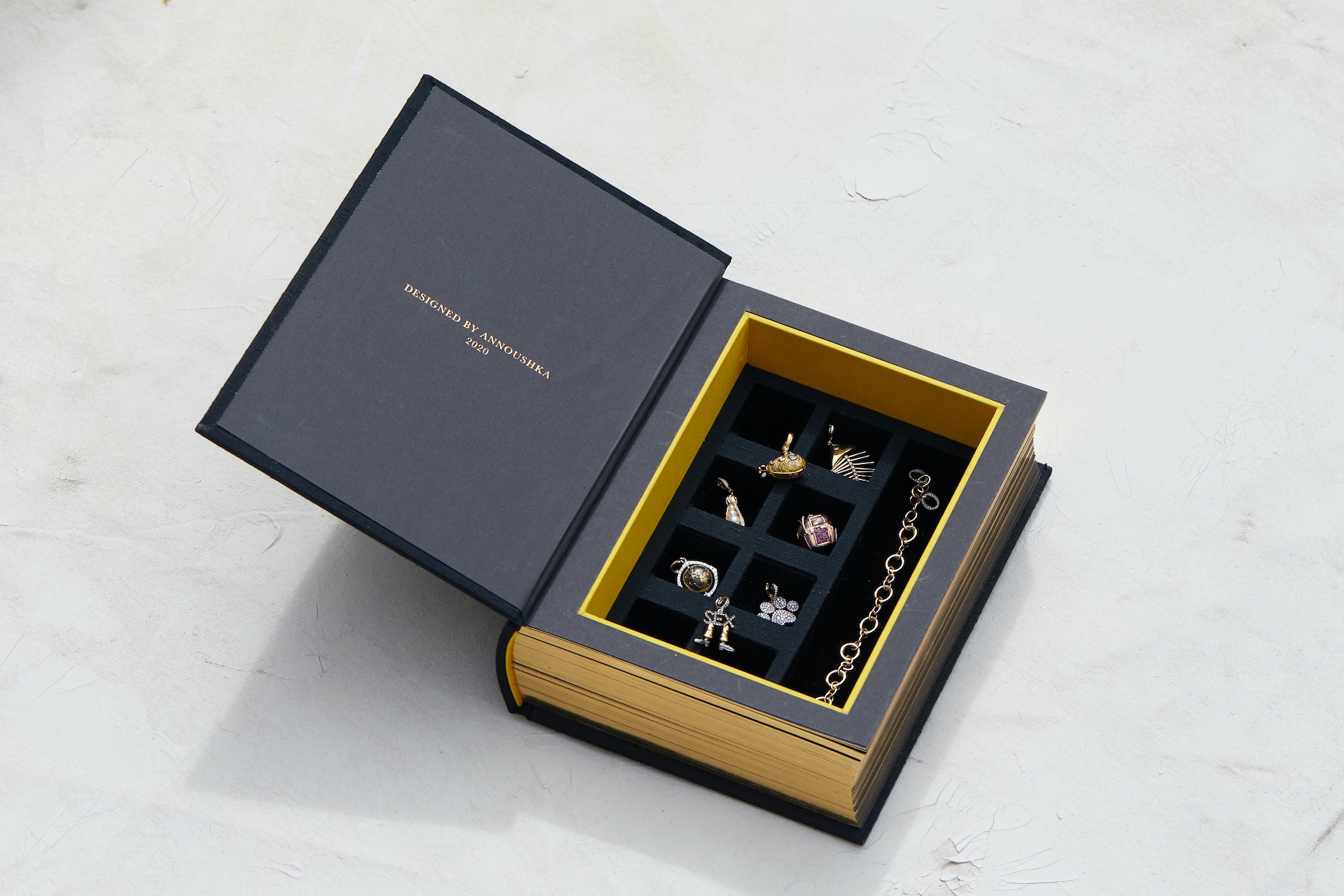 Put Your Stamp On It
---
Bespoke, made-to-measure or personalised products from some of our favourite British brands – just in time for Christmas
Whether you're looking for yourself or to treat a loved one this Christmas, these British brands offer fantastic personalisation options.
Do It Your Way
Here at Country & Town House we write a lot about the brilliant brands we have in Britain, from fashion and beauty to interior design and iconic travel destinations (plus lots more). Whether they have a long and proud heritage, or they're the latest names to know, what these brands all have in common is their commitment to great design, craftsmanship, and making products that last.
And now many of these brands are offering new services that let you put your stamp on their products through personalisation, bespoke consultations, or made-to-measure options. Here's some unmissable opportunities to do it your way.
Create a Custom Dressing Gown at New & Lingwood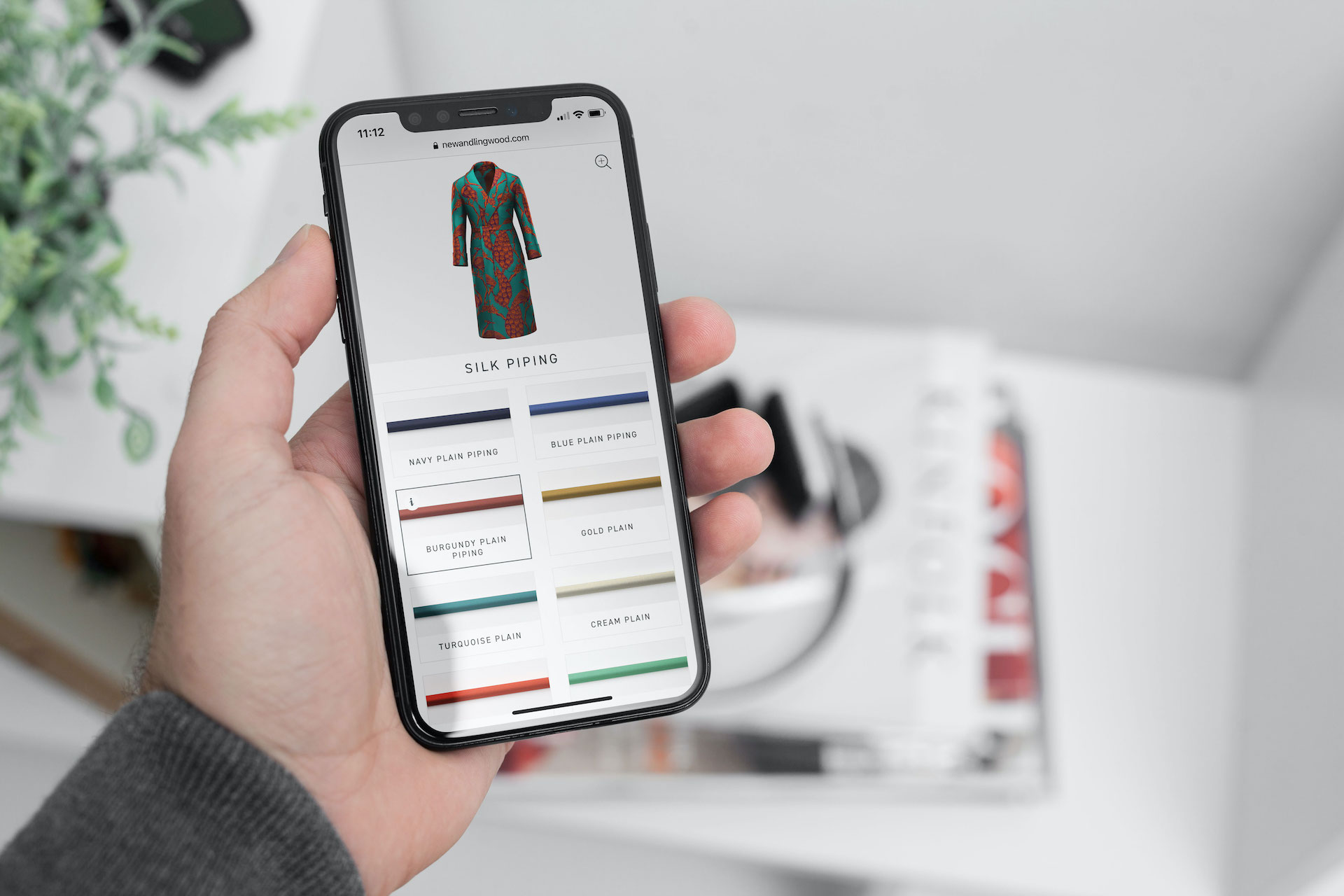 Louche Jermyn Street favourite New & Lingwood has just launched a new online dressing gown customisation service that invites customers to create something totally unique from home. Clients can select their fabrics from the brand's extensive range, both current and from its archive; signature textiles include opulent silk jacquards expertly woven in Suffolk, classic menswear patterns, and contemporary prints. They can then choose their ideal fit, linings and finishes – there are endless options for bespoke creations. To round it off, each dressing gown will be delivered with a unique identification number and card of authenticity, so you know you'll never be able to find another like it.
Craft Your Own Signet Ring with Asprey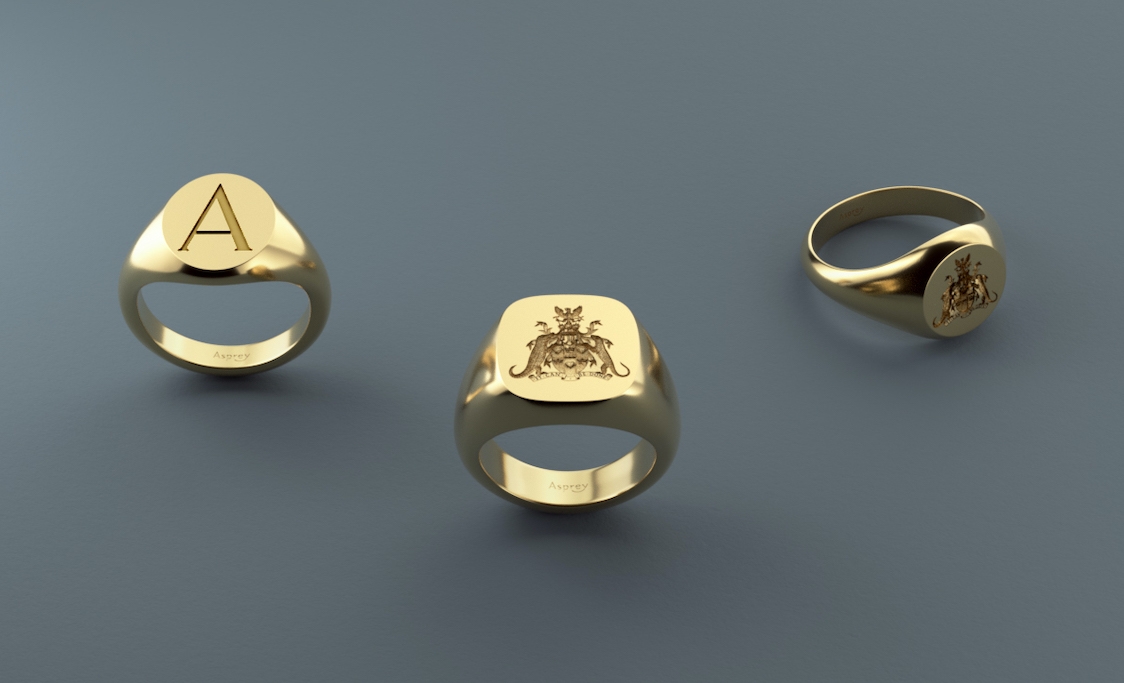 Signet rings have been used, quite literally, to put your stamp on things for centuries. Now, family crest or not, you can create your own personal signature with Asprey, which is offering customers the chance to design their own signet ring. Each ring is crafted by Asprey's artisans and are based on a 125 year-old design from its archive. You can choose between a variety of shapes and sizes, and between 18-carat yellow gold, rose gold or platinum. Then, you can add your own engraving to the bezel if you wish and, to finish off your personalisation, you can include a hand-engraved stone.
£POA. asprey.com
Personalised Backgammon Boards with Alexandra Llewellyn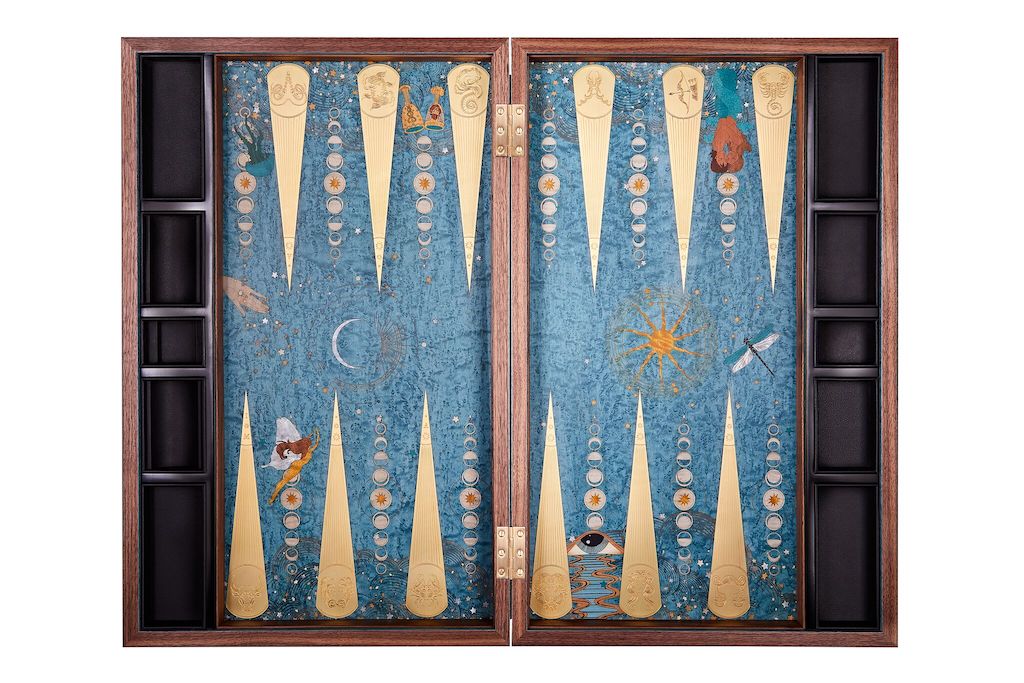 Dalston-based artisan Alexandra Llewellyn puts her extensive talents to work creating the most beautiful backgammon boards and poker sets, using exquisite marquetry, hand-painted designs and, often, precious gems. Although you can buy off-the-peg – the tulip backgammon board, set with wood from London oaks and sealed with hand-applied lacquer, is a personal favourite – Llewellyn also offers an incredibly popular personalisation service, making bespoke games for the likes of Bernie Eccleston. She works closely with clients to recreate their story within the boards, resulting in a highly personal game that's also full of hidden meanings and surprises. Lewellyn recently created the above backgammon set for Perlota Fine Jewellery, inspired by the founder Sophie Bennani Pendleton's love of astrology; each point on the board features the zodiac sign of a family member. With games seeing a rise in popularity this year due to lockdown restrictions, there's never been a better time to commission such a precious and unique family possession.
Price on request. alexandrallewellyn.com
Reimagined Gems with Theo Fennell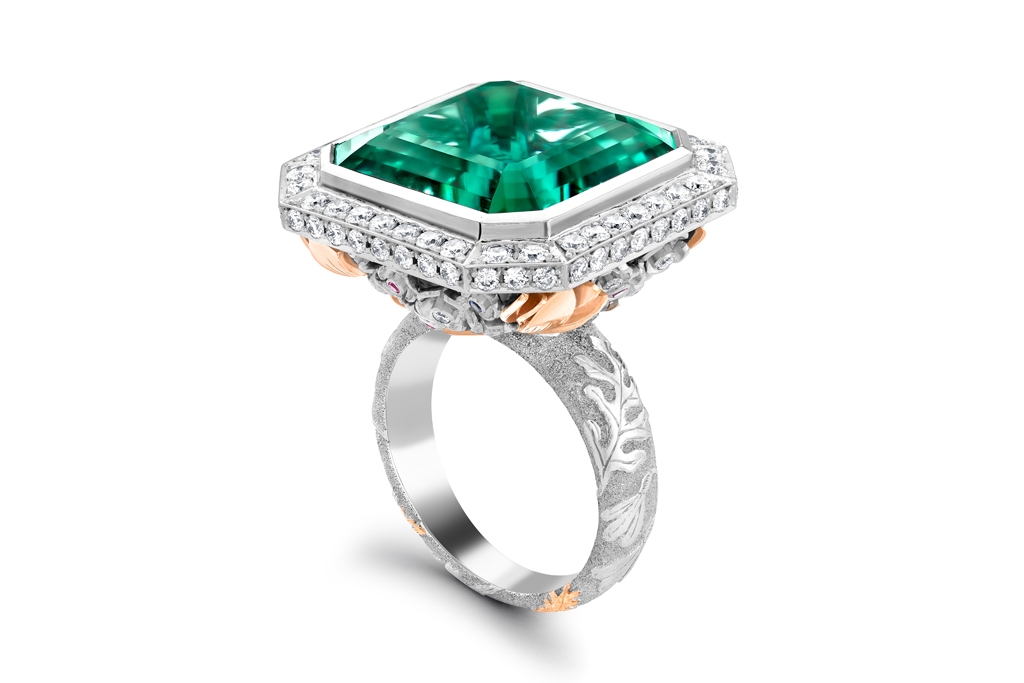 Fine jeweller Theo Fennell has always offered personalised designs alongside his main collection, made by the team of talented craftsmen in his London workshop. But lockdown has seen a real explosion in demand for Fennell's bespoke service, perhaps due to these uncertain times – customers want pieces that really mean something to them and their families. Spanning across Fennell's jewellery and silverware offer, every bespoke piece is designed by the jeweller himself after extensive consultation with the client. So, whether you've got a family heirloom to remodel, or a special occasion to mark, a bespoke piece of jewellery could be just want you're looking for.
Made-to-Measure Boxer Shorts with Hamilton & Hare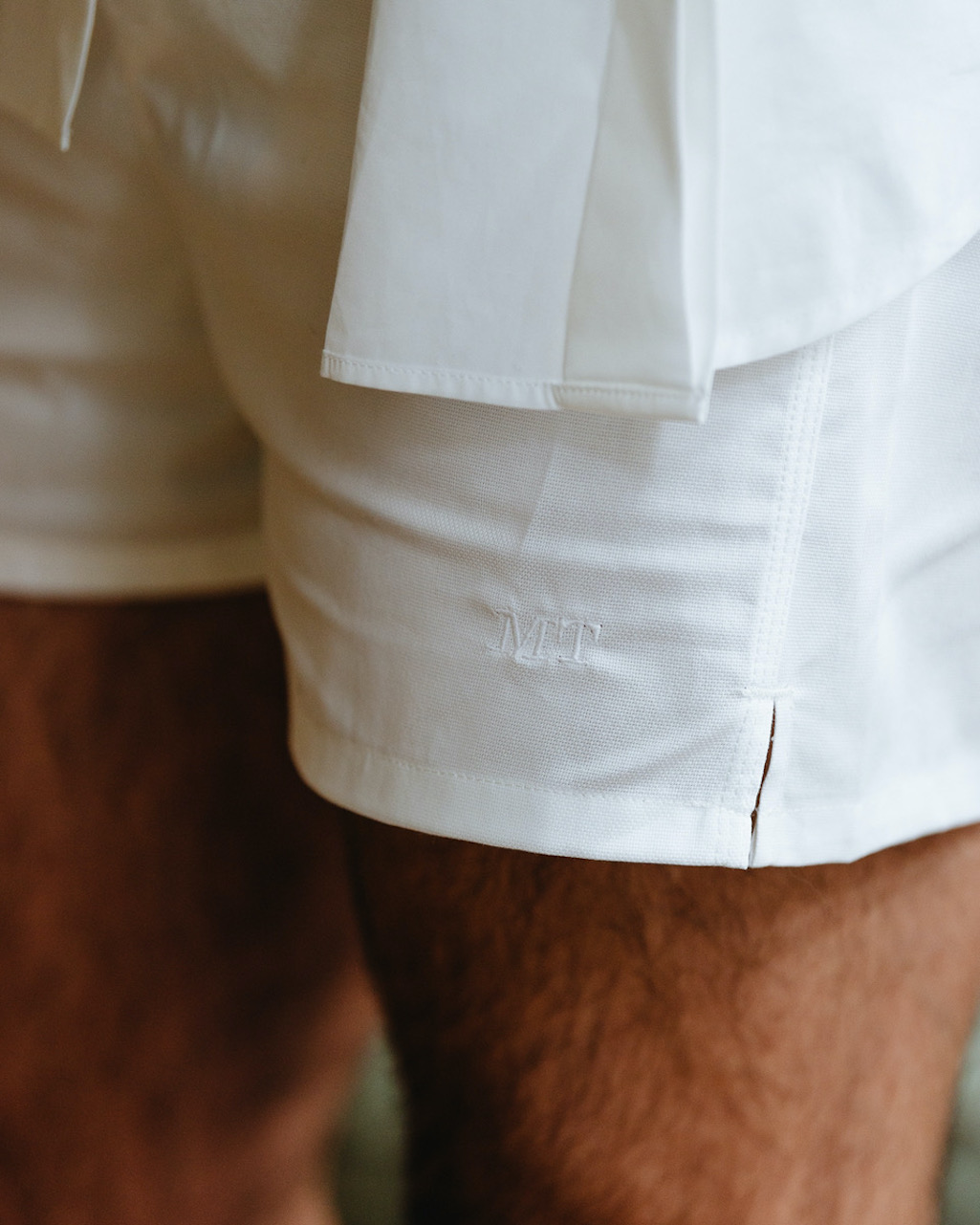 London-based Hamilton & Hare is a men's underwear brand inspired by the great British craft of tailoring. It's taken that one step further this autumn, and has just announced its new made-to-measure service for men, offering the opportunity to create a unique and highly personalised 'wardrobe' of boxer shorts. The service will include a private consultation at the Hamilton & Hare store on Chiltern Street, two fittings, and a choice of fabrics, trims and monogramming options. After four to six weeks, you'll receive 20 pairs of boxer shorts designed to fit you and only you, taking into account all aspects of your lifestyle, including travel, wardrobe, allergies and fabric preferences. And once you've placed your order, every unique pattern will be kept within the Hamilton & Hare archives for next time.
From £1,650. hamiltonandhare.com
Bespoke Perfumes with Penhaligon's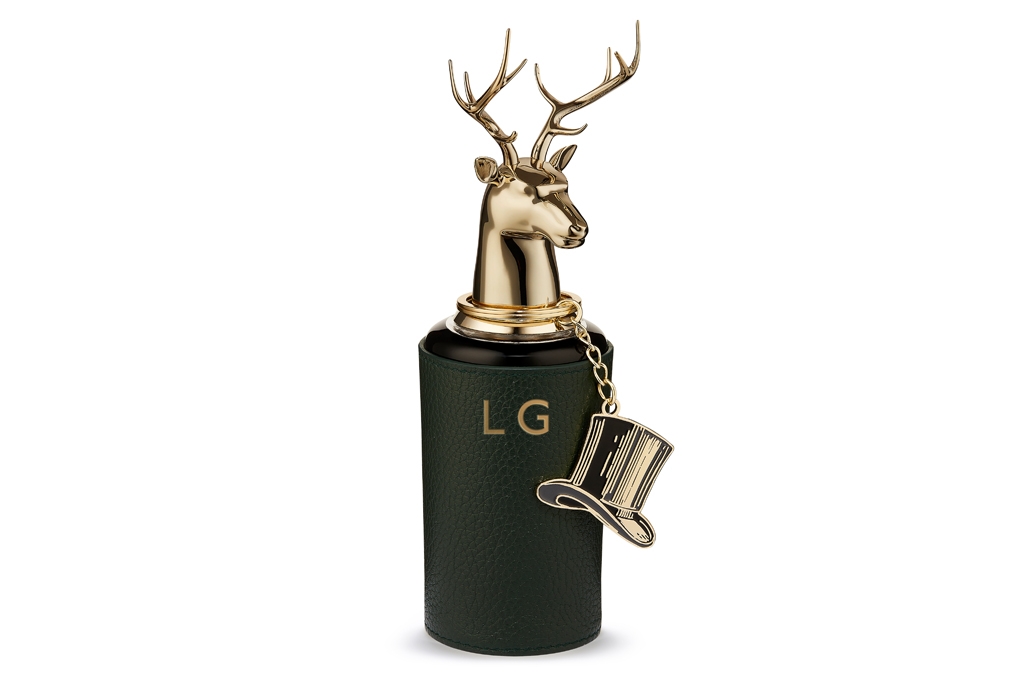 Your scent of choice says as much about you as the clothes you wear. So why not make it even more personal? On top of its new Virtual Fragrance Profiling – in which one of Penhaligon's scent experts helps find the right bottle for you out of its hundreds of options – the British perfume brand is now also offering a personalisation service. Step one involves choosing your fragrance; next, pick your leather sleeve, which is made in Spain's Ubrique region and comes in a variety of colours. Then, add your monogram and a Penhaligon's stamp – are you more of a teacup or a bowtie, perhaps? Finally, add a brass charm from a choice of five. Whether you're treating a friend or yourself, this is a lovely way to get a little personal this festive season.
A Life In Charms with Annoushka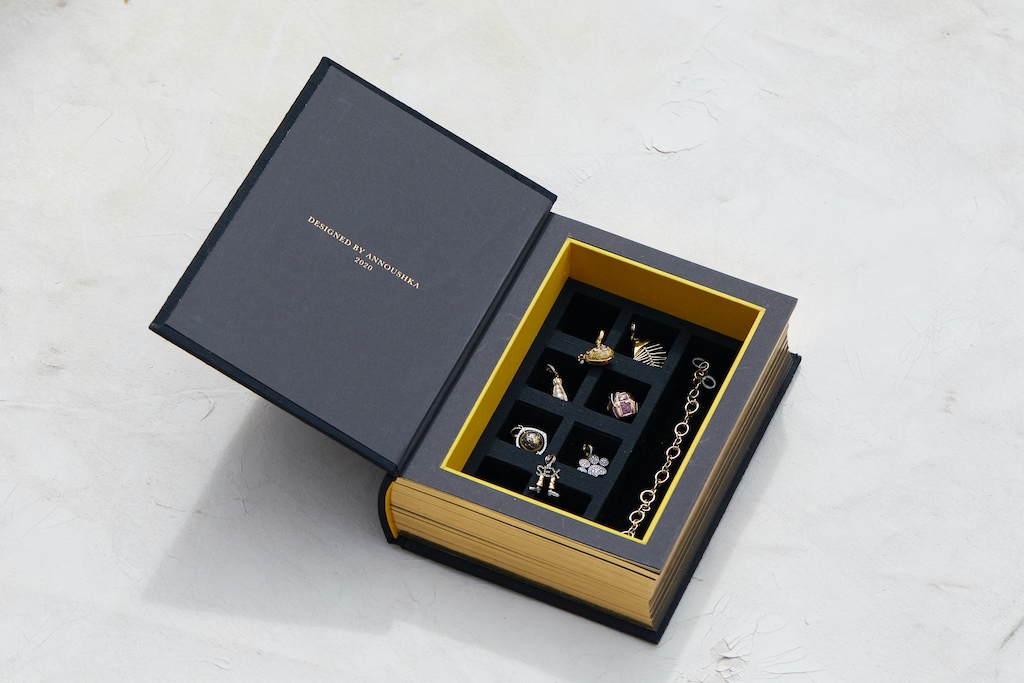 Charms have been Annoushka Ducas' signature since she started her eponymous jewellery brand ten years ago. She's marking the anniversary with the launch of her bespoke offering 'My Life In Seven Charms', in which the jeweller creates seven utterly personal charms based on key moments in your own life. You can read more about the project in our interview with Annoushka here.
To create your story through charms, contact [email protected] £POA. annoushka.com