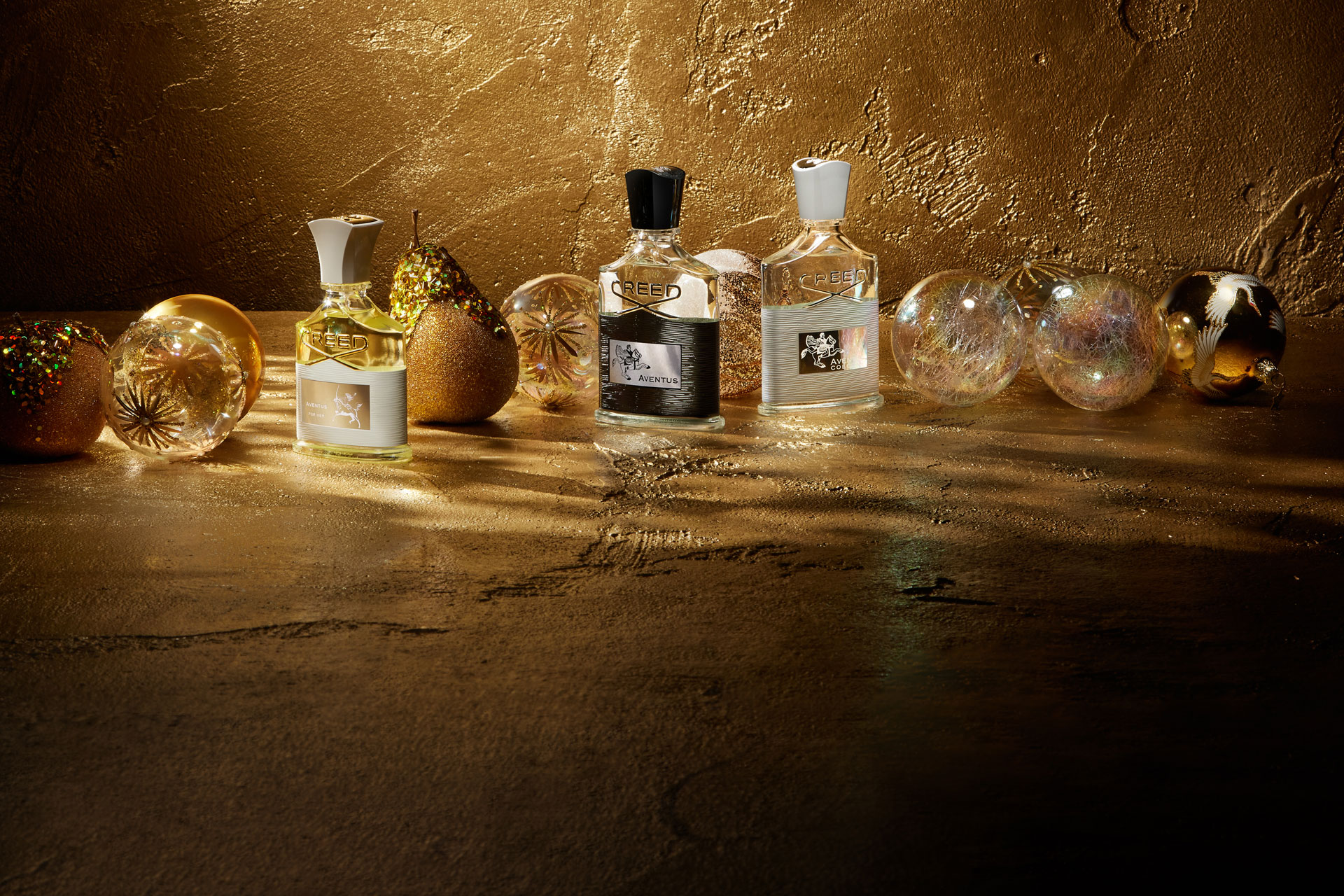 Christmas with Creed
---
Perfumes that delight, excite and inspire this festive season
The House of Creed's story began in 1760 when a new London tailoring company delivered a pair of scented leather gloves to King George III. Seven generations of the Creed family has since continued founder James Henry Creed's legacy. Through this time, it has evolved from an exquisite tailor based in Mayfair, London into an authentic, luxury perfume house dedicated to the creation of highly original, artisan fragrances for men and women.
Today, seventh-generation descendant and master perfumer, Olivier Creed, continues this great tradition with the help of his son, Erwin. They travel extensively to source, research and inspect the finest materials from around the globe. Discover the fragrances and their unique personalities for the perfect luxury gift this Christmas.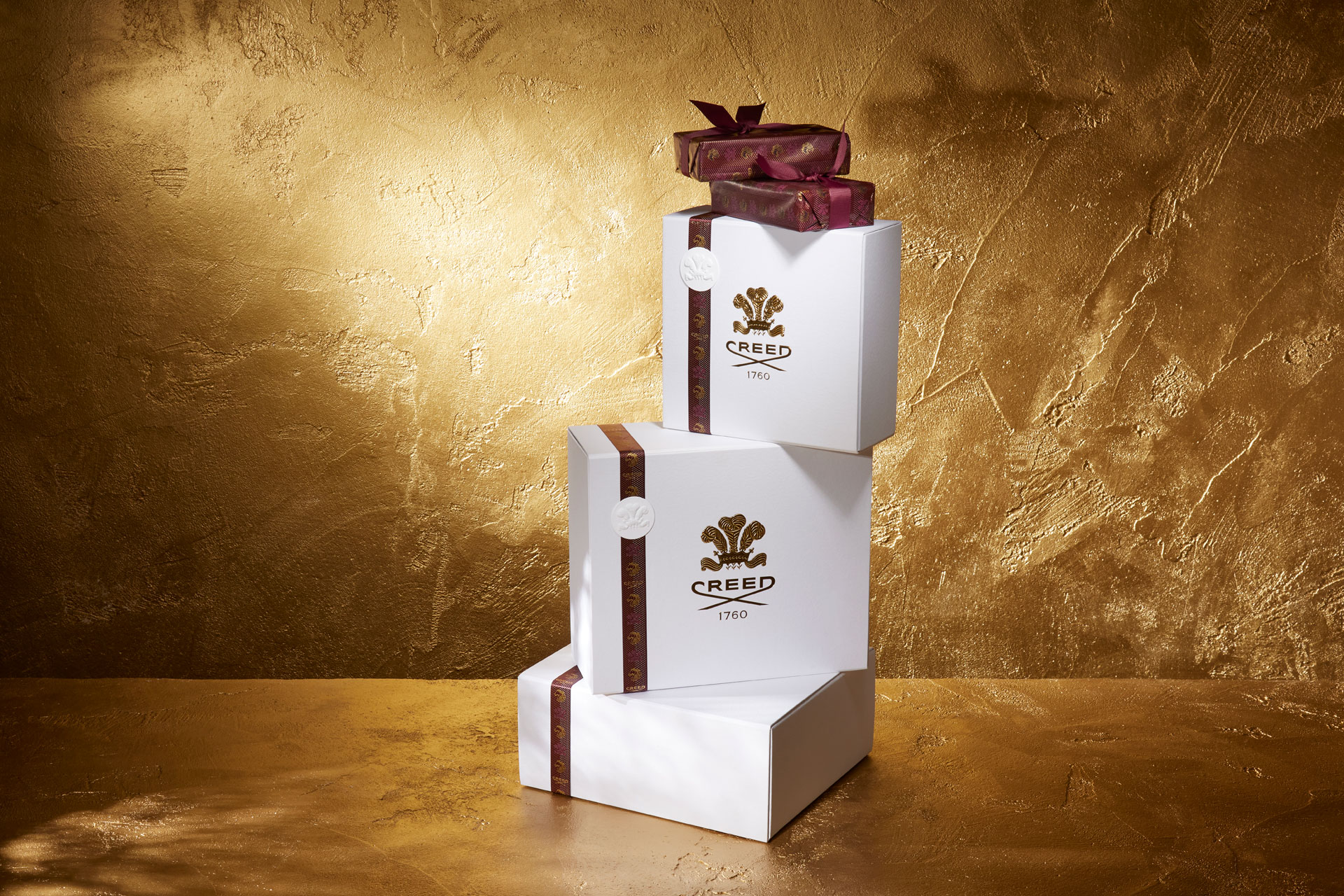 An ideal eau de parfum for the quintessential gentleman, Aventus is synonymous with modern day elegance. Sensual, audacious and contemporary, the rich fragrance combines tantalising head notes of lemon, pink pepper and Italian bergamot with a complementary fresh and floral heart of pineapple, jasmine and Indonesian patchouli. Rounding off this scent are the woody base notes of oakmoss, cedarwood and Creed's signature ingredient, ambergris, for the ultimate sensory experience.
Aventus' feminine counterpart, Aventus for Her is a floral and fruity eau de parfum. It is an empowering fragrance created for the pioneering women of the modern world. Opening with head notes of crisp green apple, pink pepper and zesty bergamot, the citrus and fruity character blossoms into a floral heart of rose, lilac and ylang-ylang. This opulent and sensual perfume dries down to a base of sandalwood, patchouli, musk and ambergris, which amplifies its rich charm.
An uplifting and refreshing unisex scent that embodies the essence of a crystal clear stream. Silver Mountain Water encapsulates the exhilarating crispness of Alpine air in a perfume bottle, with zesty citrus head notes, heart notes of tea, and a salty ozonic note. It also draws on base notes of warming sandalwood and musk, which give a waft of freshness to this truly energising fragrance.
Stylish and elegant, Millésime Impérial is an alluring fragrance for both men and women. Wear after dark and let the richness of this fragrance flourish. Warm and romantic with crisp citrus and soft flowers wafting on a sweet, salty air, Millésime Impérial transports you to another world of opulence and luxury.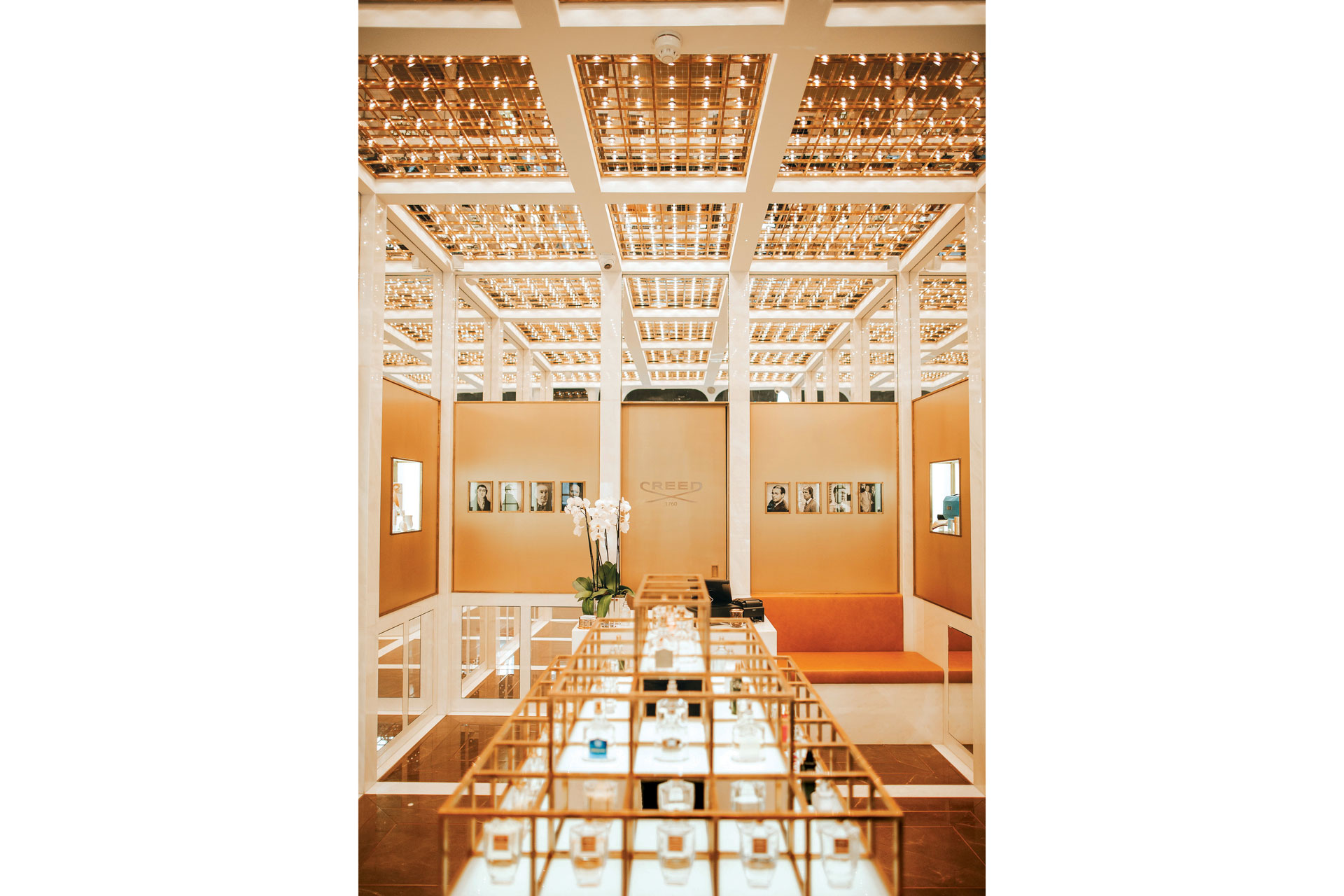 If you are looking to delve into the heady world of fragrances this winter, look no further than the Creed boutique in Mayfair, which combines an impressive library of Creed's adored scents with immaculate customer service. For the ultimate gift inspiration book a bespoke fragrance consultation to discover an extensive range of sophisticated scents, covetable candles and opulent bath and body care. The boutique's team of highly trained experts can accommodate any fragrance need, guiding guests through an impressive journey of scent discovery while they enjoy refreshments.The boutique's gift-wrapping service offers an elegant finishing touch to the art of present giving. You can also create a unique gift for a loved one with Creed's bespoke monogramming service, exclusively available at the boutique and complimentary with any purchase.This Christmas, The House of Creed is delighted to present a unique leather Explorer Collection developed in collaboration with Olivier Creed. Visit the boutique to discover exquisite leather accessories for the most luxuriously scented Christmas.
99 Mount Street, London W1K 2TF. creedfragrances.co.uk