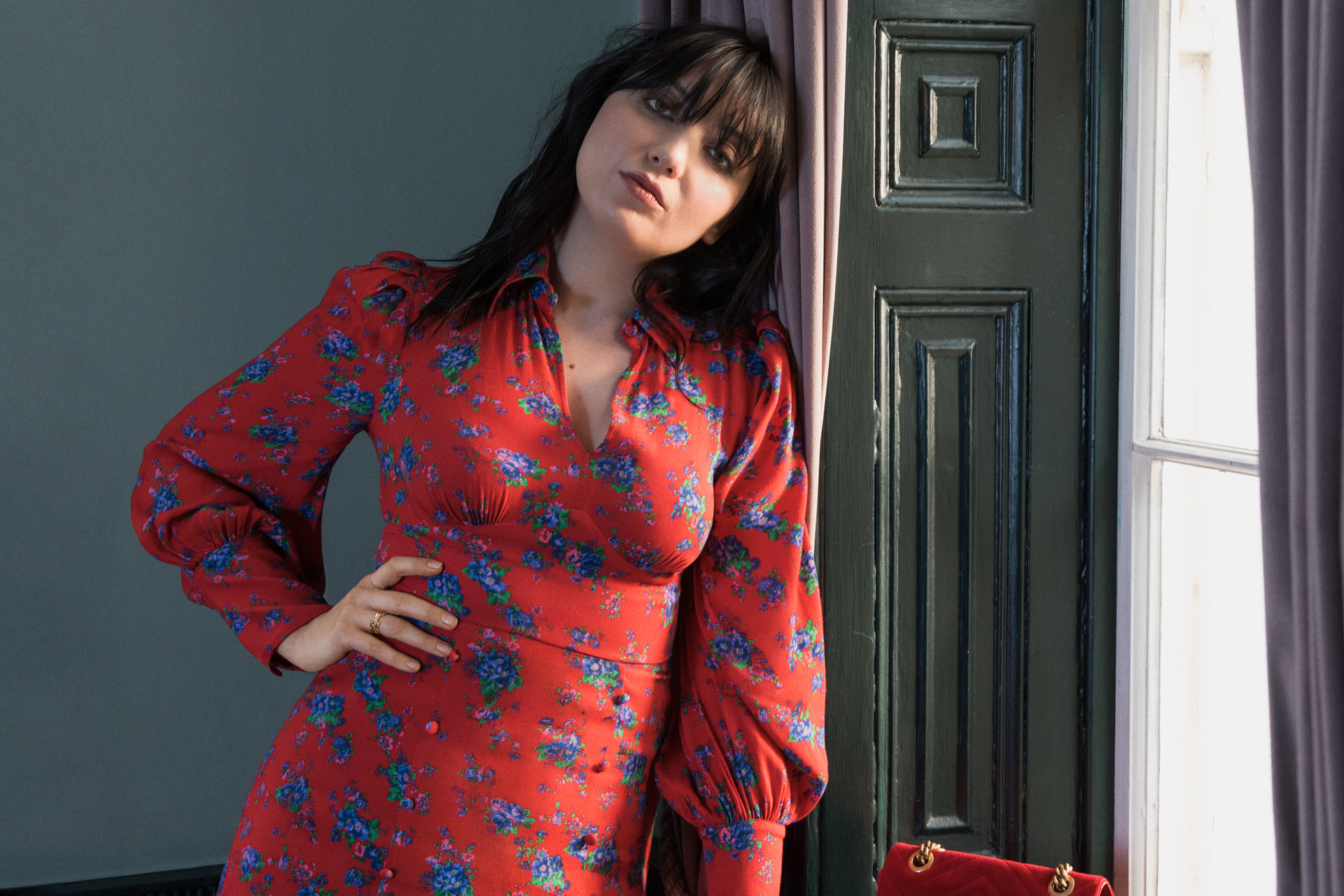 Daisy Lowe On Sustainable Fashion & Her New Campaign With Cudoni
'All we can do is try, and I think that there's hope in that'
Renowned for her accomplished modelling career, fun-filled personality and support for body positivity and sustainable fashion, Daisy Lowe has joined forces with designer resale service Cudoni for the launch of an exciting new edit of pre-loved pieces from her wardrobe.  
Featuring the likes of Erdem, Chanel and Saint Laurent from Daisy's very own wardrobe, all proceeds from the newly launched campaign will be donated to her chosen charity Choose Love, the organisation offering supplies and services for refugees, from emergency blankets and sleeping bags to hot food and baby essentials.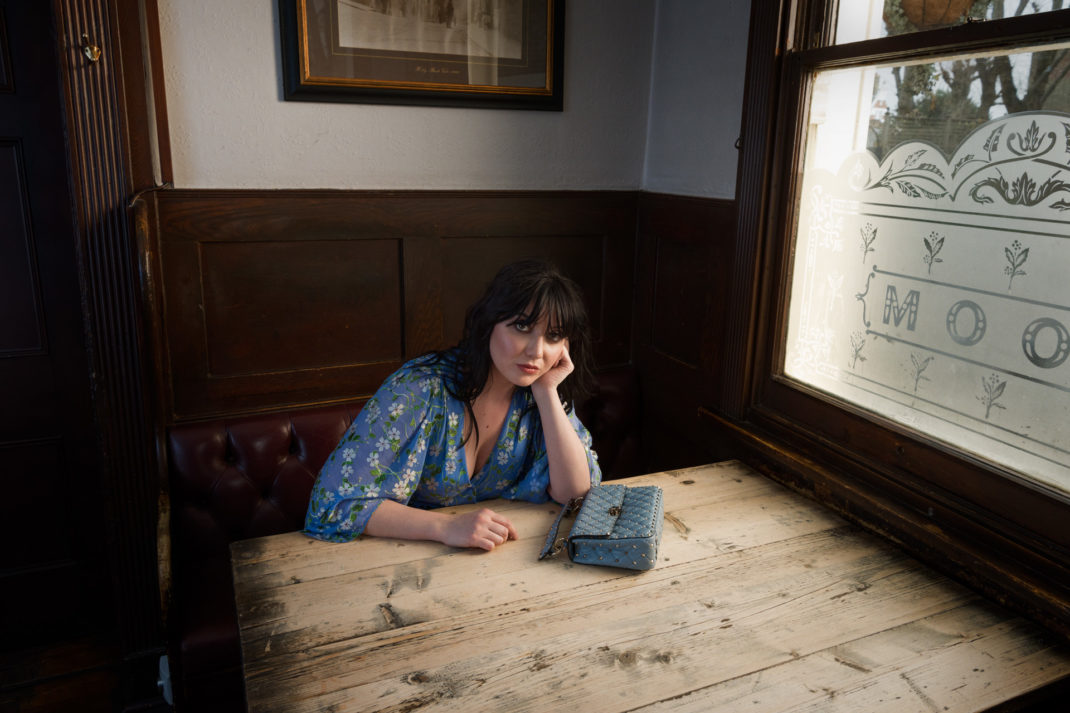 'Right now, I'm all about keeping fashion circular and more sustainable,' says Daisy. 'Buying and selling pre-loved designer pieces with Cudoni not only helps me feel good about giving my clothes a new life, but it's also so simple and rewarding.'
We sat down with the model ahead of the launch to discuss her favourite pieces, tips for shopping second hand, and hopes for the future of fashion. 
Q&A with Daisy Lowe
Give us an overview of your Cudoni campaign. What can people expect?
I've always been a real fan of Cudoni, mainly because I love designer clothes but I also love the planet. The way in which the brand takes care of its designer vintage and fact that its authentication process is really reliable is great; they really care about each individual piece. So, I was over the moon when they asked to collaborate and pick a few pieces. Then I decided to give the money to charity, to champion pre-loved items and sustainability, as well as Choose Love. I love that, with Choose Love, I can see exactly where each penny goes and how much even a small bit of money can make such a huge difference.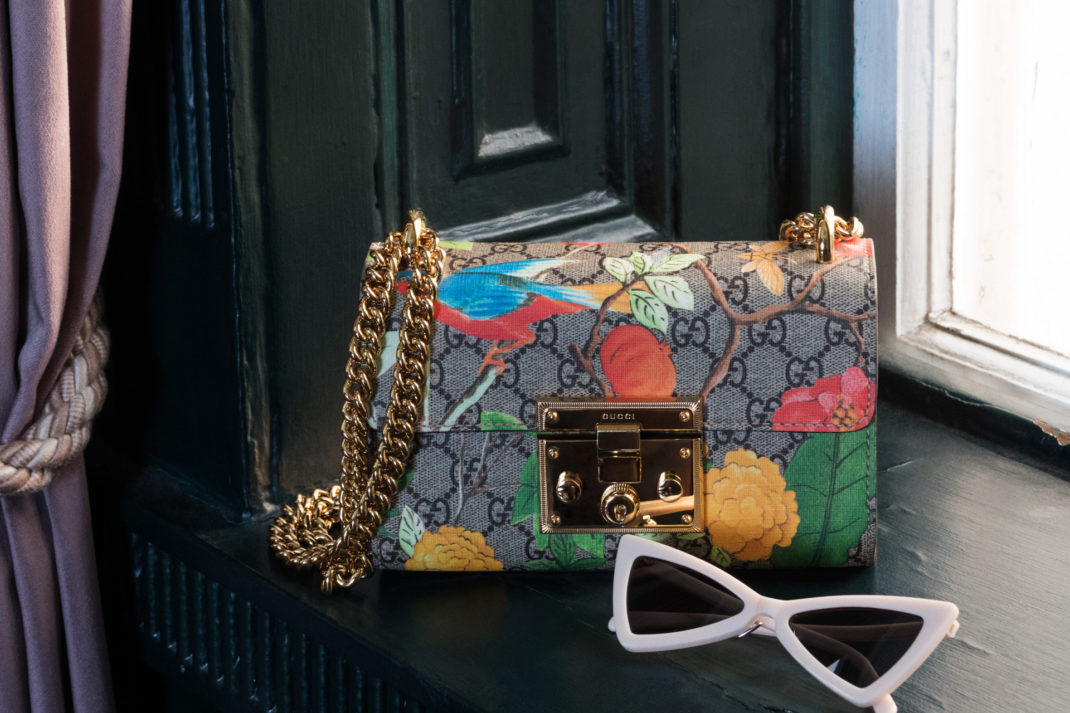 What are your favourite pieces from your Cudoni edit?
All of them! I was really hellbent on wanting to auction off pieces that I knew had lived a happy life with me, that they weren't things in my wardrobe that I had never worn and didn't want anymore. They are things that I love, and have had a really wonderful time in, pieces that I want to have a really lovely next phase of their life with someone else.
There's a beautiful Paul & Joe almost floor length, floral dress that I have been in love with since the moment it touched my skin. I first wore it when I was working with Paul & Joe in Paris, and I danced all night in that dress – and have done many times since. So, I thought it was a really nice sentiment to then pass that on.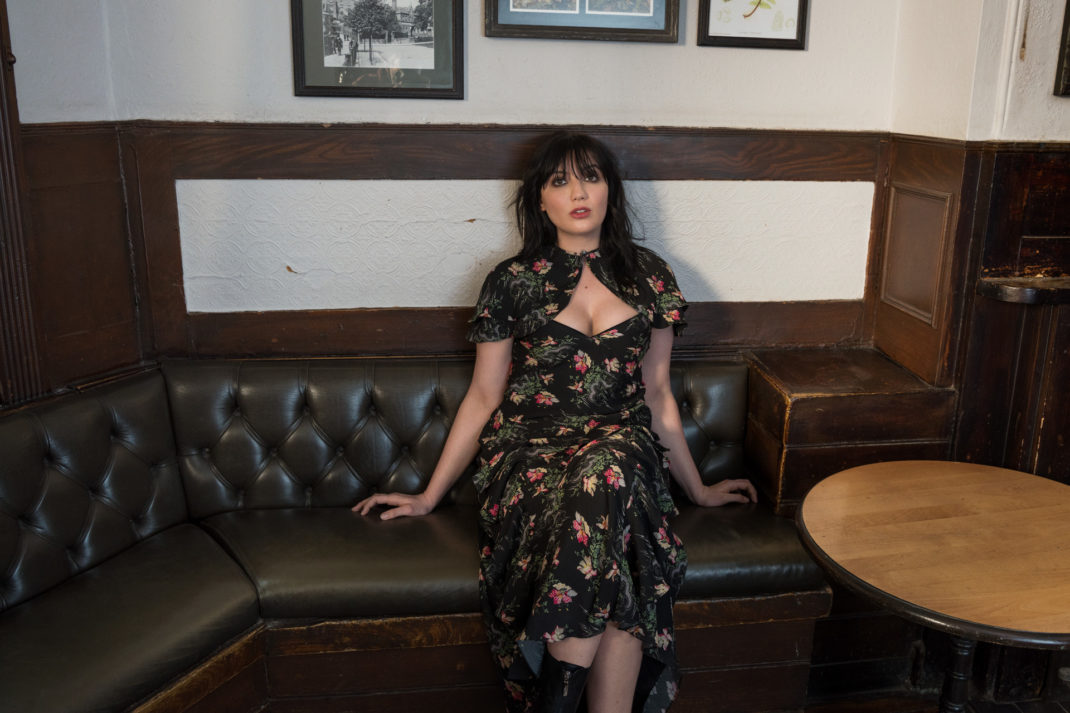 Then there's a pair of Saint Laurent biker boots from Heidi Slimane's first collection that I loved so much. I just had to have them; it was one of those things where I couldn't sleep thinking about these boots. But when I finally got them, I realised my feet weren't the right shape for them! I've only worn them a couple of times and they're very loved, but I think that they'd do better on someone else's feet.
Top tips for shopping more sustainably?
Save up and buy quality pieces – and less of them knowing that you can either hand wash them, or that they'll survive the washing machine. When you do buy clothes, make sure that you know where the fabric has come from. Are the farmers being taken care of in those cotton fields? Are the factory conditions humane? Are the workers paid properly? Is the fabric recycled? Or is it something that is biodegradable? And when you're buying something new, ask yourself, 'do I have anything like this in my wardrobe already?'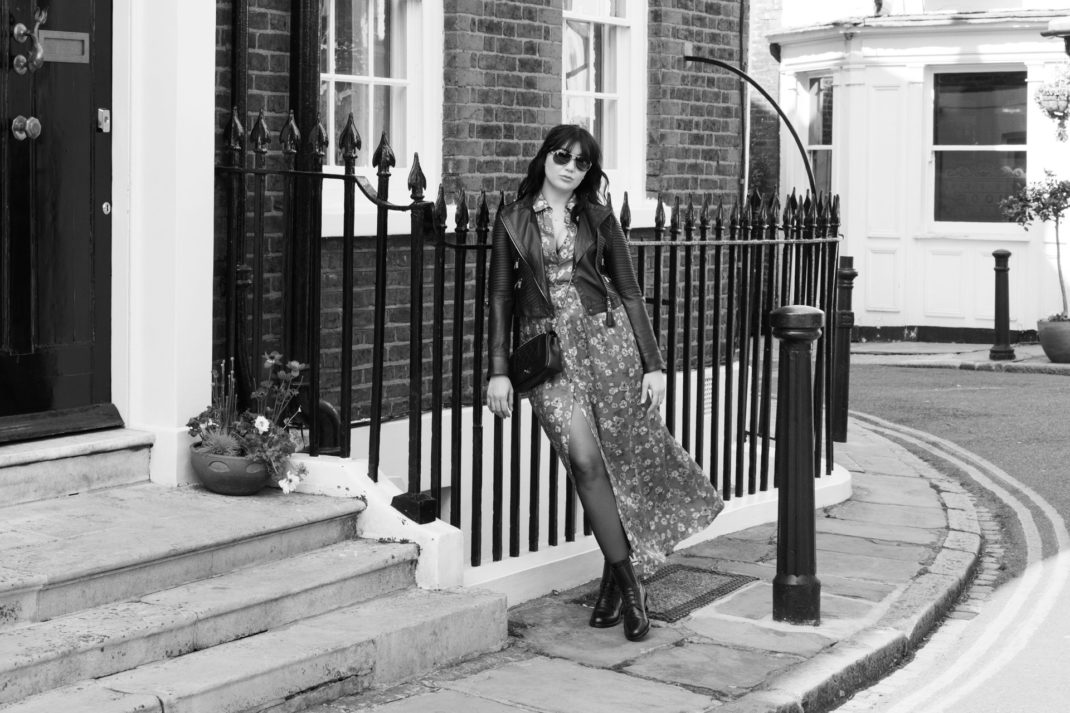 Ultimately, fashion is about being playful, so if that piece makes you feel amazing, then you're going to wear it, and you're going to want to keep wearing it. Then, when you no longer love it, you sell it to a site like Cudoni and give that money to charity or buy something new for yourself.
Top tips on buying second hand?
For me personally, when I'm buying designer vintage, I go for staples, key pieces for my wardrobe that I know will have longevity. And if I don't think I will necessarily be wearing them forever, then I know that someone else will. You also want to check that you're buying from a reputable source – that you're not buying knockoffs. If it's a large platform with a reputable authenticating process like Cudoni, that's helpful. Ask a lot of questions – I'm one of those annoying internet buyers that, when buying vintage, will ask a million questions. Lastly, ask yourself, 'does it make me happy?' That's really key and really powerful.
What about the fashion industry most concerns you?
The amount of waste. The industry contributes to such a huge percentage of global emissions and that is really frightening. So, if there was a way of using recycled materials (reducing waste), then there will be a huge shift. We've all inherited this problem, but we have to take responsibility for future generations.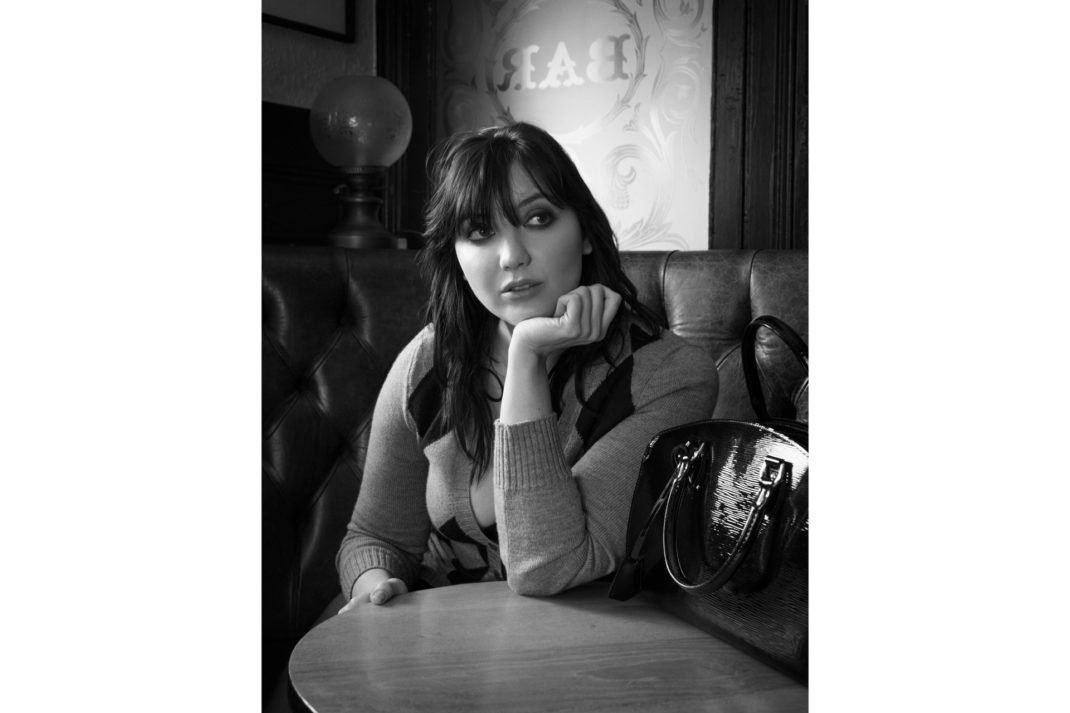 Favourite pieces in your wardrobe?
From that same collection as those Saint Laurent boots, I have a black dress that I wore at the GQ Awards one year. Oh, my God, that dress. And I knew when I bought it, that if I ever have children, I don't care if they're boys or girls, they will have this dress. It's extraordinary and something I won't ever part with.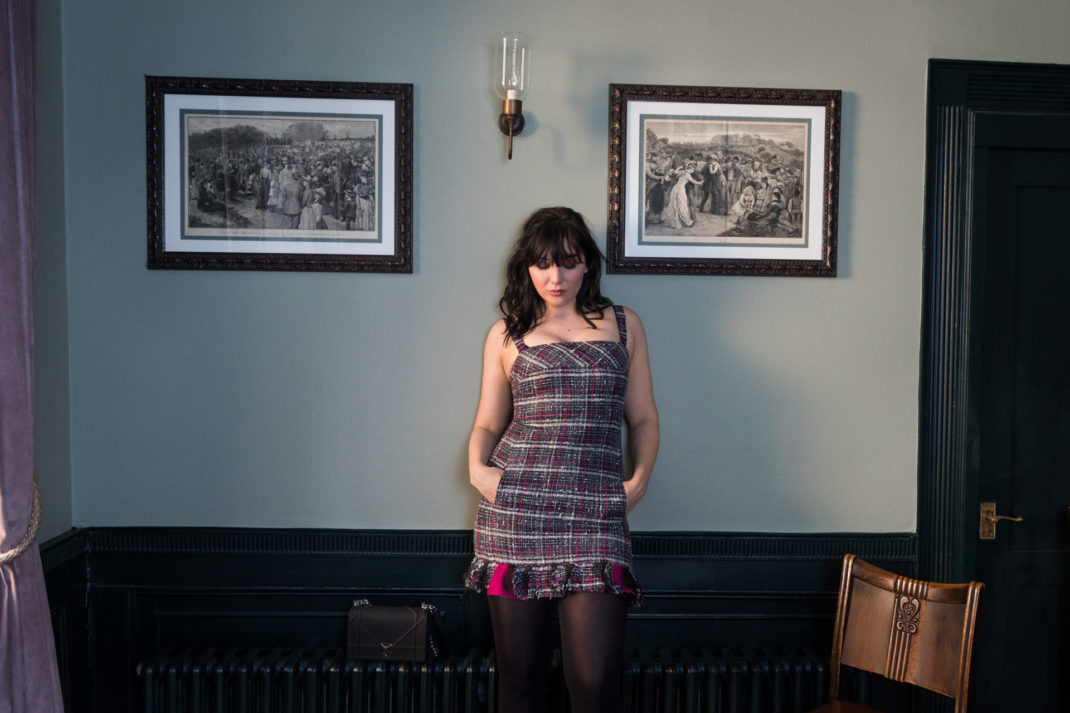 Which luxury brands are ticking all your boxes right now?
Clio Peppiatt – all bow down! And Charlotte Simone; I was really proud of her making a shift in the way that she operated the business through the pandemic. Christopher Raeburn, always; I love that man. I think that he's just such a genius. And he has always tried to lead the pack for taking care of the planet. I even worked with Simply Be at the beginning of the year, and they're launching a new eco-friendly, recycled denim in range. As a large brand that's almost fast fashion, it's actually being really conscious, and is also hugely body positive.
What might you say to someone who's struggling to break their fast fashion habit?
As someone who has always loved being a chameleon and dressing up in all different shapes, sizes, trends and looks, I understand why you would want fast fashion because it does what it says on the tin; you get it immediately, and you have lots of different options. And it's all fun and games – until someone loses an eye. But actually, when it comes to longevity of those pieces, will they last? After two washes, can you still wear them in the same way? Will you still be proud to own these pieces of clothing? Do you know where they come from? Do you know what the fabrics are made of? Would it be worth it, rather than buying four different T-shirts, to save up for one T-shirt that you can enjoy for years and years to come?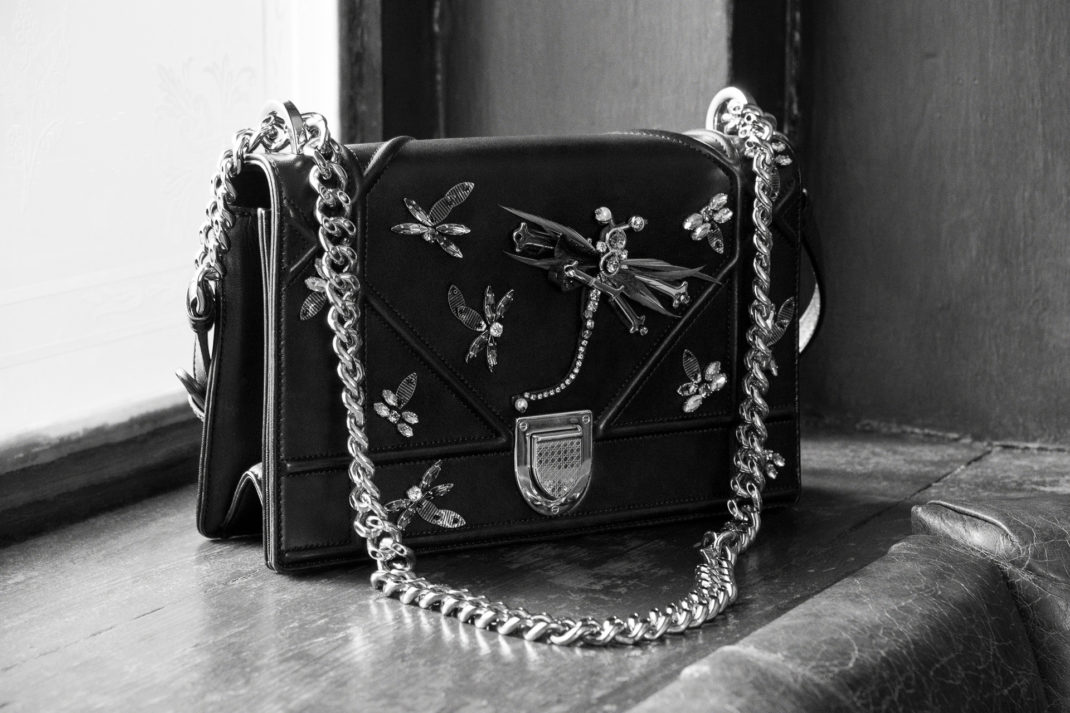 Make your clothes an investment. Buy one skirt as opposed to four, and use that skirt in four different looks, playing with different accessories. Make your money work for you in your wardrobe because, actually, if you invest in an item, and a few years down the line it's still in great shape, you can resell it with a brand like Cudoni and reinvest. Fast fashion is a hard habit to break but it's wonderful when you do.
Biggest hopes for the future of fashion?
I would really love for there to be complete transparency so that customers know exactly where all the fabric is made, how the workers making it were treated, and what the landfill and water waste is like within that company. It would be great if the government made that a legal requirement. And if we could find a way to produce less waste. If a brand doesn't want off cuts of fabric because the season is done, it should look at giving it to a small business. It would be amazing to figure out a way of making fashion more circular.
Ultimately, sustainability doesn't have to be rammed down everyone's throats. It's not about critiquing, and it's not about being holier than thou. We're all guilty of the system that we've inherited, and that's a really important part of this conversation. All we can do is try, and I think that there's hope in that. I think it is really possible for us to make positive changes and to be able to see that in the planet.
Shop the Daisy Lowe x Cudoni collection at cudoni.com. This article is in partnership with Cudoni. 
Sustainability Terms Explained: Circular Fashion / The Best Luxury Resale Sites and Rental Services