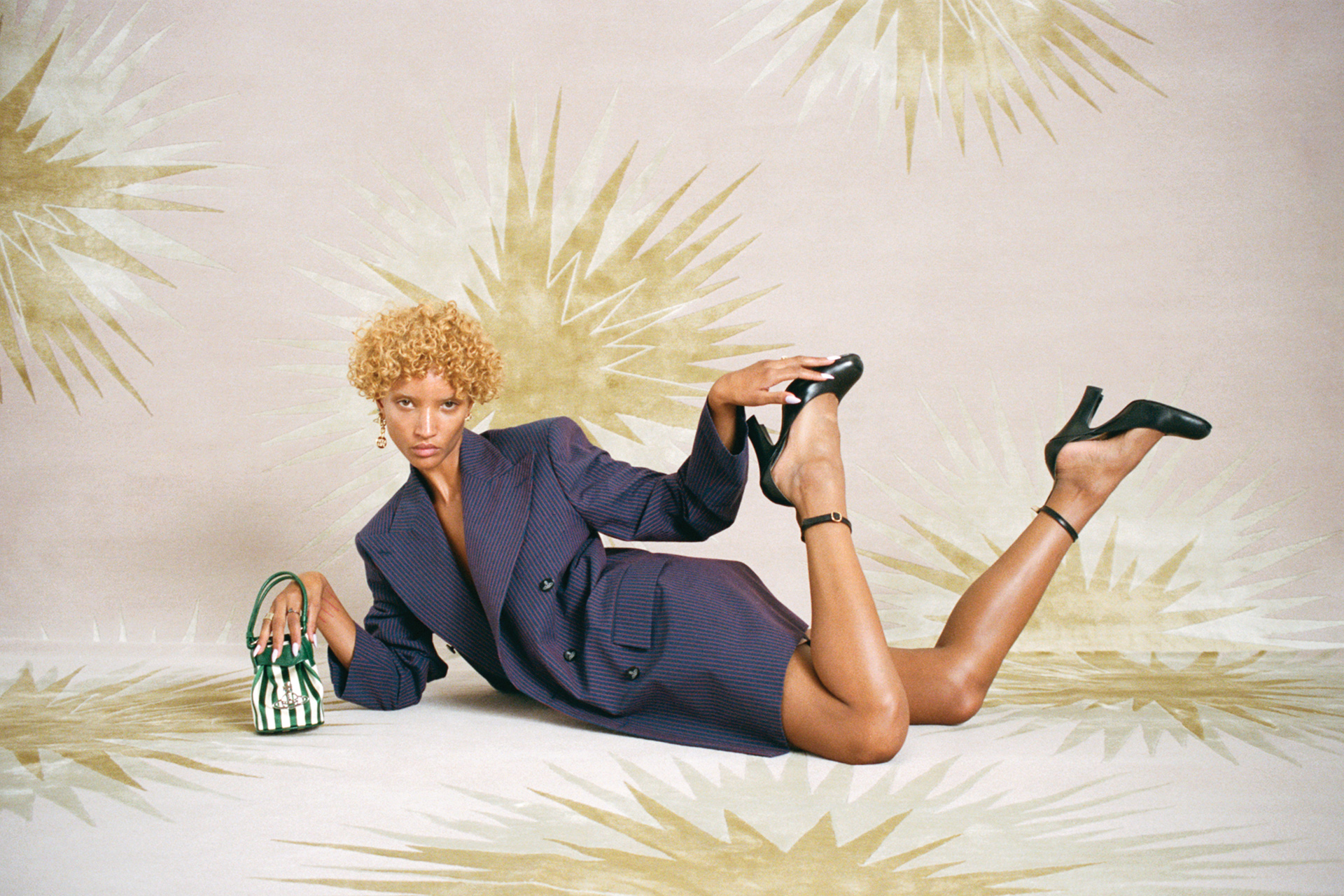 How The World's Fashion Houses Are Attempting To Go Green
---
From Chanel to Burberry to Vivienne Westwood
Sustainability is more than just a buzzword nowadays – it's a concept that is significantly changing the way we live our lives. Everyone is having to adapt to greener living, even those heritage brands that have been around since before climate change was even a concern. 'Nearly 20 per cent of global waste water is produced by the fashion industry,' says The United Nations Economic Commission for Europe (UNECE), 'which also emits about ten percent of global carbon emissions.' It's a concerning statistic, but one that some of the industry's biggest players have taken on board. From dropping trends to committing to carbon neutral, here's how the world's fashion houses are attempting to go green. 
Carbon Neutral
A number of fashion houses have committed to becoming carbon neutral. Burberry, for example, has stated that it will achieve carbon neutrality by 2022, also becoming the first luxury brand to pledge to become Climate Positive by 2040. 'Burberry was built upon a desire to explore nature and the great outdoors and they have remained our inspiration for more than 150 years,' says Marco Gobbetti, the British brand's chief executive officer. 'As a company, we are united by our passion for being a force for good in the world. By strengthening our commitment to sustainability, we are going further in helping protect our planet for generations to come.'
View this post on Instagram
Meanwhile, French fashion house Chanel has been carbon neutral since 2019. The brand's Mission 1.5° comprises an extensive plan to 'reduce our carbon emissions in the next decade and help accelerate the transition to a more sustainable world, addressing the targets set by the Paris Climate Agreement (COP21).' The luxury house – founded by Coco Chanel in 1910 – has invested in a number of 'nature-based solutions' to balance emissions, and states that 41 per cent of its global electricity is produced from renewable sources. As a spearhead of the industry, the brand's progress and ambitions inspire optimism for real change.
Alternative Materials
As the production of clothing endures, designers are having to think outside the box when it comes to sourcing materials. So far, we've seen an innovative array of alternative fabrics and textiles, from mushroom leather (yes, really) to 'orange fiber', an avant-garde sustainable substitute to silk. Gucci's Off The Grid collection employs 'recycled, organic, bio-based and sustainably sourced materials', including Econyl regenerated nylon and recycled polyester, whilst 90 per cent of Vivienne Westwood's Fall 2021 collection was created with sustainable materials, from recycled denim to organic silks.
These Sustainable Materials Are A Fashion Gamechanger
Seasonless Fashion
Last year, Vogue Business wrote of trend forecasters predicting a more 'trendless future'. The continuous regeneration of trends results in an unsustainable fashion cycle, with consumers tapping into fast fashion to ensure they stay 'on trend'. Numerous brands have taken this on board, opting for a more 'seasonless' style of clothes production, meaning trends are out, and longevity is in. In 2020, Preen by Thornton Bregazzi even titled its collection 'Seasonless', showcased at London's first ever digital fashion week. Branded as 'a pause in time, a refresh, a season-less campaign', the romantic capsule was an ode to optimism and positive change within the industry.
View this post on Instagram
The 'see now, buy now' concept introduced by Burberry in 2016 – where collections become immediately available following their fashion week appearance – has also led a number of brands (from Tommy Hilfiger to Tom Ford) to adopt a more seasonless approach. Dropping the traditional fashion calendar and placing emphasis on longevity offers a refreshing take on a deadline-set industry.
Circular Fashion
Branded by Bazaar as 'the shopping concept that could save the planet', circular fashion maintains that clothing is produced with the aim of circulating for as long as possible. Earlier this year, Miu Miu announced the launch of its very first upcycled collection, Upcycled by Miu Miu, in which 80 dresses sourced from vintage clothing stores and markets were refashioned by the label's designers.  Then there's Spanish luxury brand Desigual which unveiled an upcycled collection, designed using offcuts from second-hand denim, whilst Alexander McQueen employed upcycled materials from the brand's archives for the creation of her spring 2020 collection. The British fashion house even offered its material archive to fashion graduates back in February of last year.
View this post on Instagram
Featured image: Vivienne Westwood
DISCOVER MORE