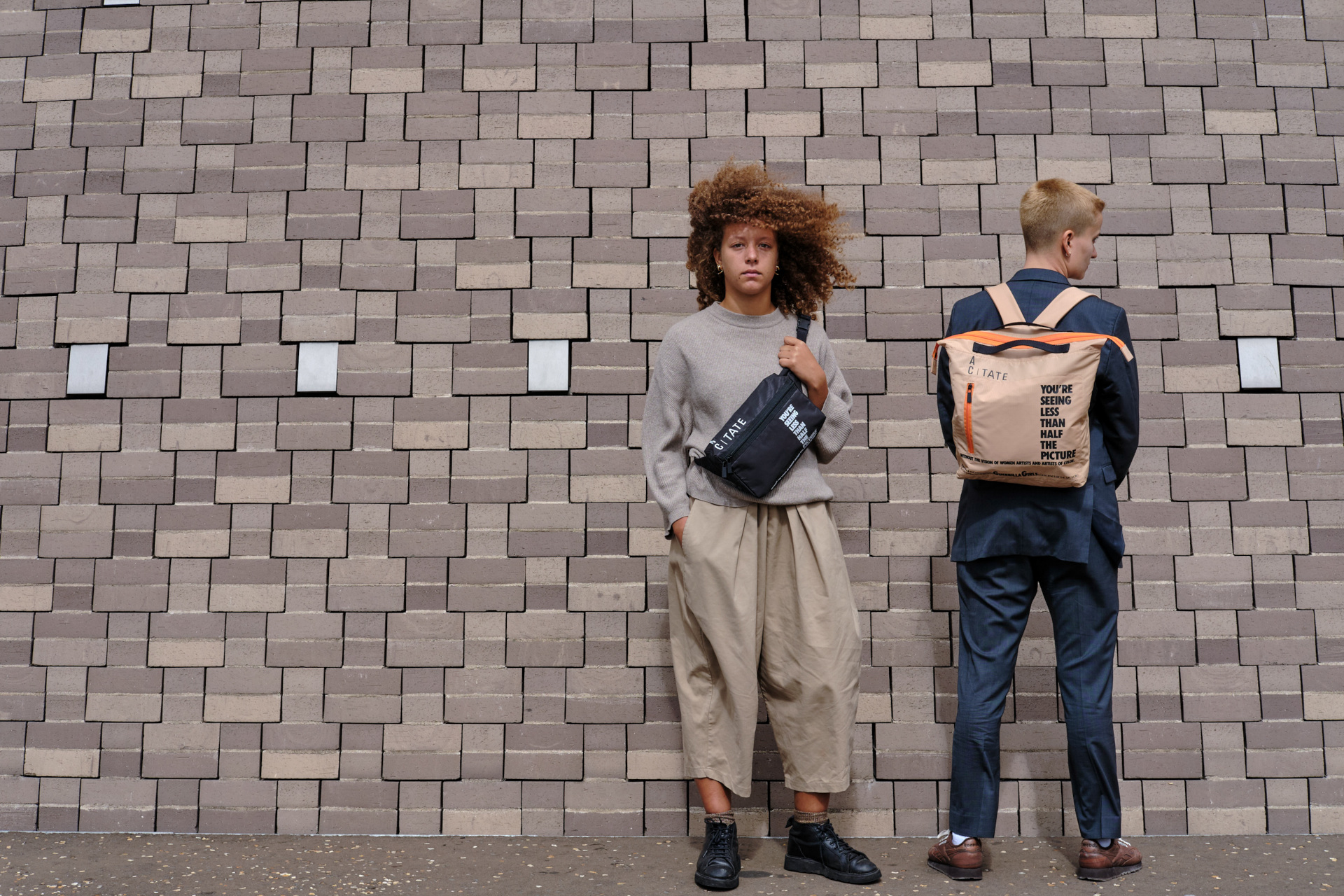 Ally Capellino Teams Up with TATE & Guerrilla Girls for Limited Edition Collection
---
These are the ideal bags for artsy types
Fashion meets art in the new collection of limited edition bags created by Ally Capellino in collaboration with TATE and the Guerrilla Girls.
Ally Capellino Teams Up with TATE & Guerrilla Girls for Limited Edition Collection
British bag designer Ally Capellino has teamed up with TATE and the Guerrilla Girls to create a limited edition five-piece collection.
The collection, which features three ruck sacks, a tote bag and crossbody bag, features impactful slogans that feature in artworks created by the Guerrilla Girls. An anonymous artist group made up of feminist, female artists, the Guerrilla Girls create artworks with powerful messages – often calling out sexism and racism in the art world. A percentage of each sale will go to the Guerrilla Girls to support their campaign.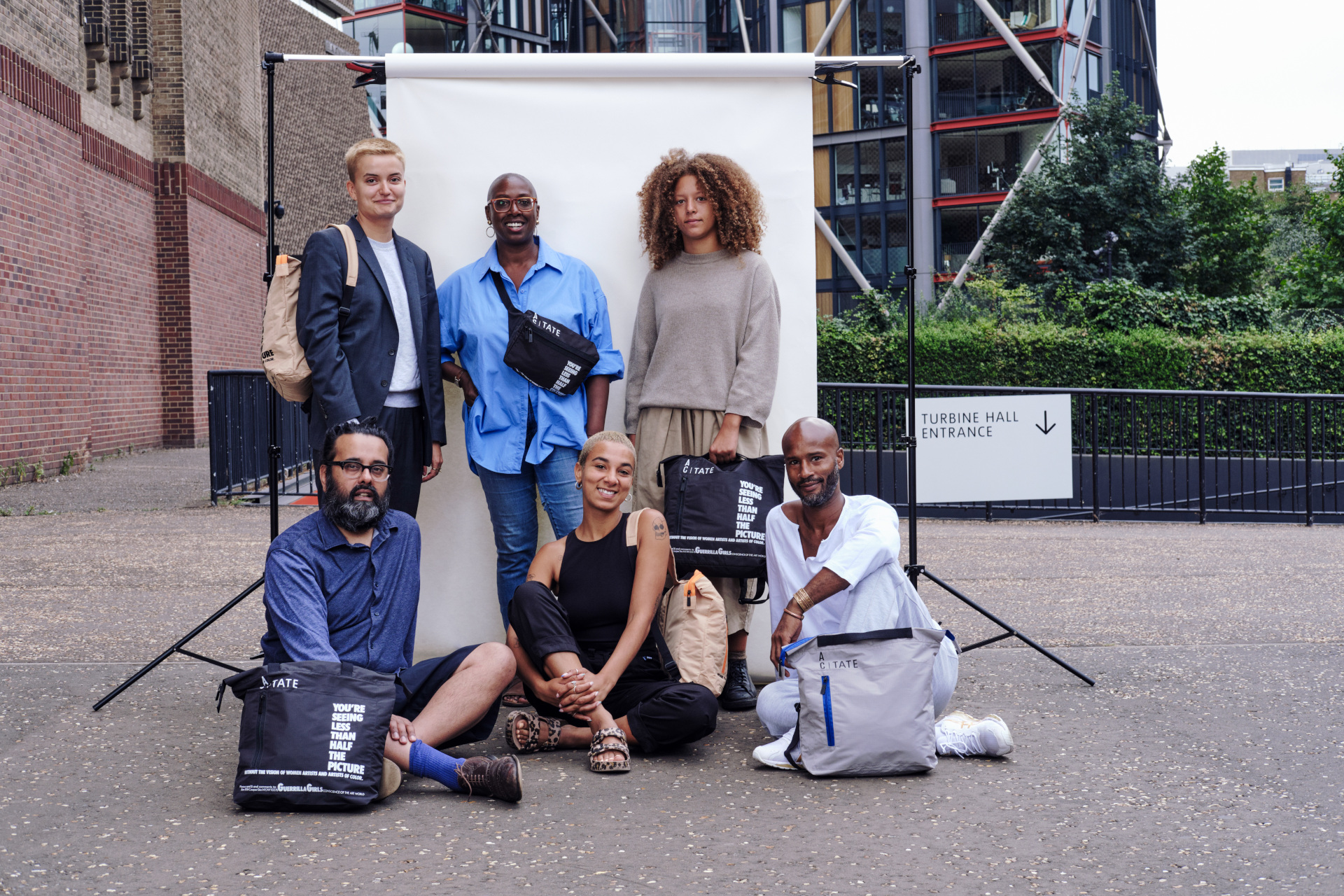 TATE invited Ally Capellino's Creative Director, Alison Lloyd, to look through the gallery's archive and select artworks by the Guerrilla Girls that could feature in the collection. In the end, the slogan 'You're Seeing Less Than Half The Picture' was chosen, and printed in bold uppercase across each bag.
Speaking on the collection, Alison Lloyd commented: 'We jumped at the chance to be able to work with some of the archive of the Guerrilla Girls when Tate suggested it. Their work is on a mission. They target the art world and challenge the domination of the white male artist. We chose the piece whose words proclaim, 'you're seeing less than half the picture', and in some cases have wrapped the work around the bag so that you are literally seeing less than half of the image.'
EXPLORE
DISCOVER MORE
What's On at the Tate? / What We Loved at Copenhagen Fashion Week SS23