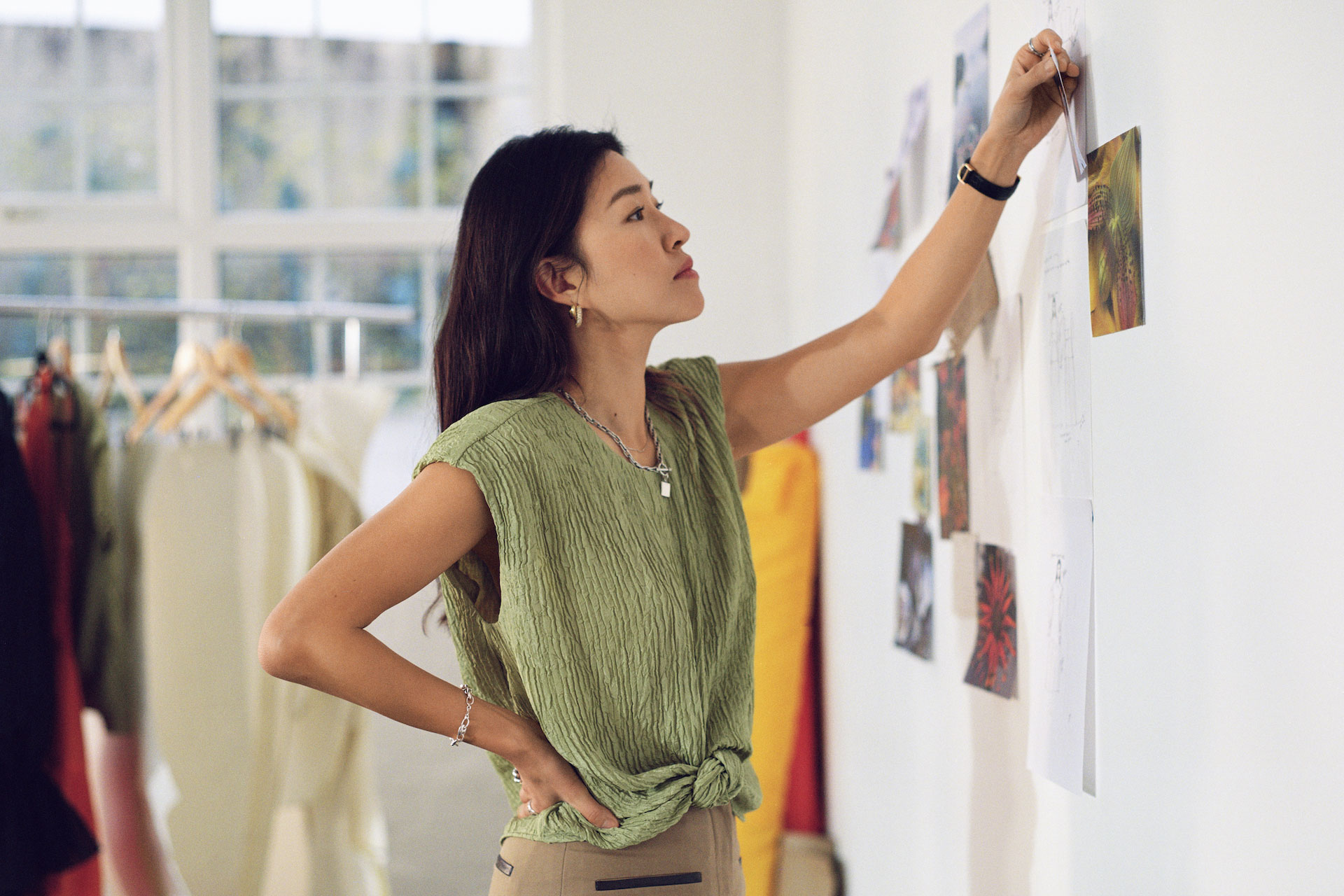 Brilliant New British Brand Collaborations
Some of C&TH's favourite brands are working together – and the results of these Great British Brand collaborations are incredible
Ever resourceful, our brands never cease to amaze with their clever collaborations, bringing exciting, contemporary twists to heritage products. Just as London became the most exciting culinary destination in the world when it started embracing fusion and adding spice to our dreary cuisine, our brands know the great secret of collaboration – it never dilutes but always enlivens and enhances a brand, infusing it with new energy. So we've put together a list of our favourite products that are a result of brilliant collaborations.
The Best of British Style – Fashion, Beauty, Brands & More
Great British Brand Collaborations
Sounder x Grenson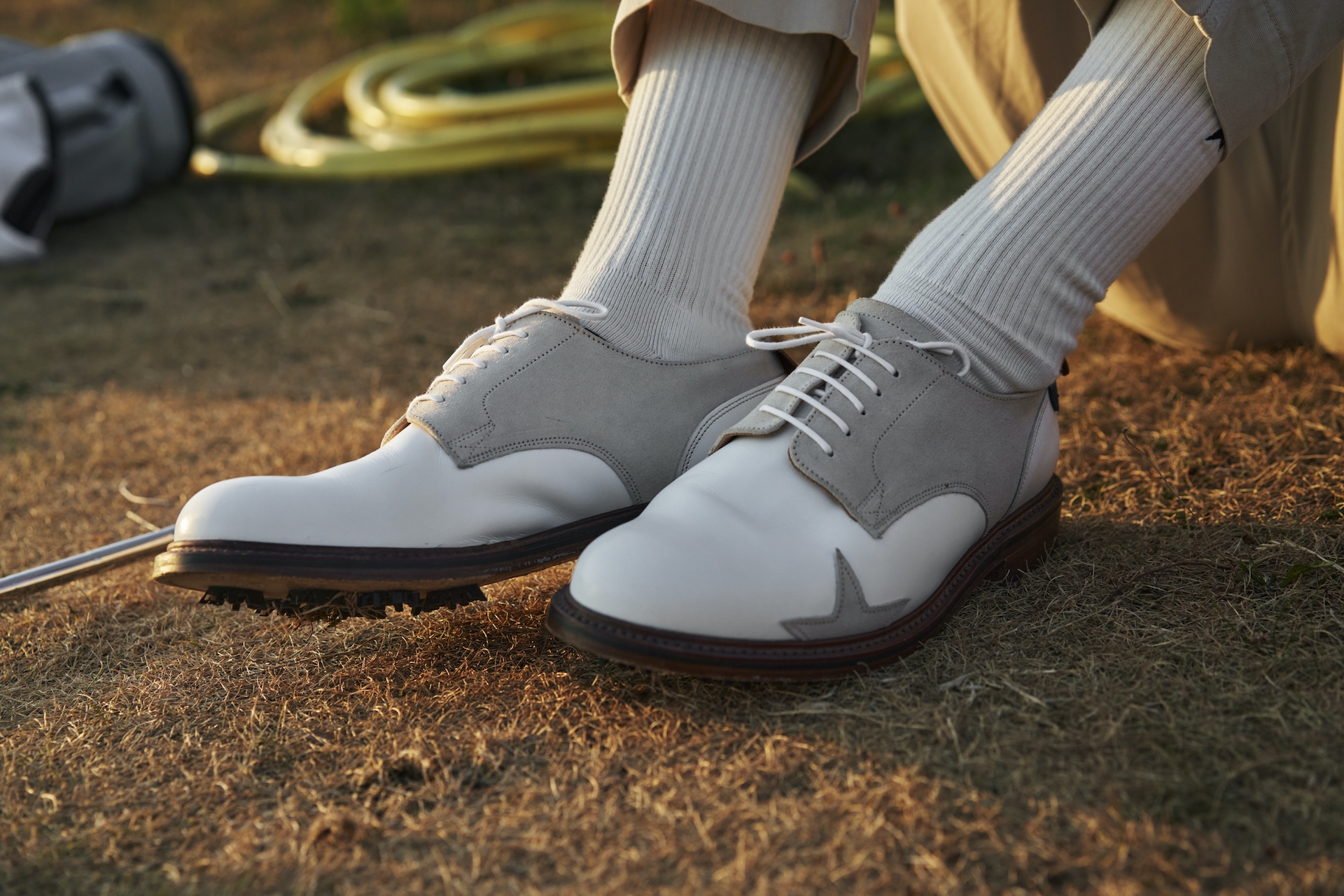 Sounder, the new golf brand shaking up fairways across the UK, has announced an exclusive collaboration with British shoemaker Grenson to produce a limited-edition handmade leather golf shoe.
The golf shoes, which can be ordered now for delivery in February 2022, will be made skin-to-box in Grenson's UK factory in Northampton, the home of British shoemaking. The Sounder x Grenson shoes are based on Grenson's 201 G-Fit last and specially crafted for maximum comfort on the course.
'We always wanted to make a golf shoe, and when we started developing a prototype I knew that we wanted to work with a company that shares our values of craftsmanship and sustainability,' says Cathal McAteer, co-founder and creative director of Sounder. 'We're really proud that these shoes are as comfortable to wear as they are beautiful to look at – we can't wait for golfers to experience them.'
Order now, £495, soundergolf.com
Belstaff x Royal Enfield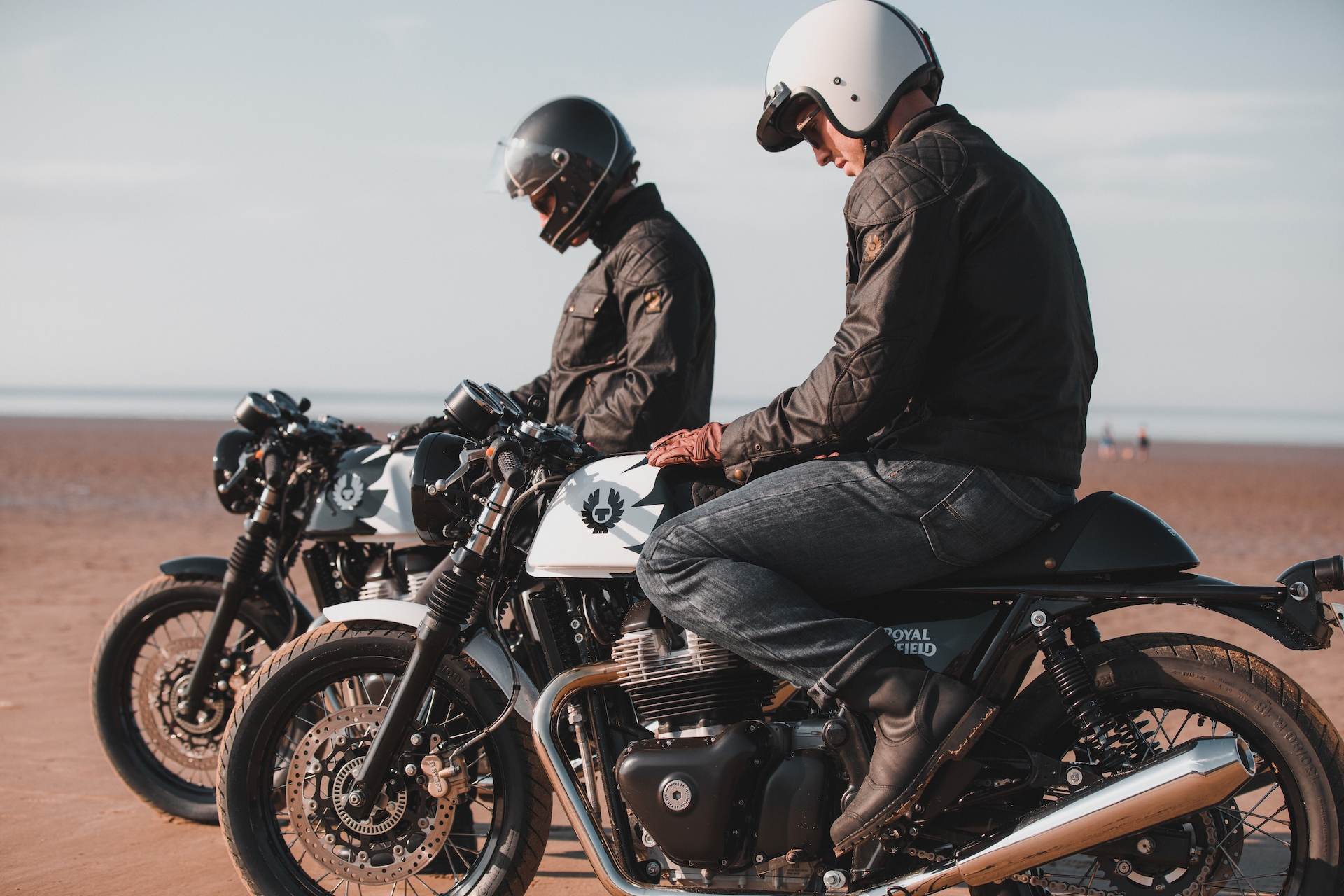 To celebrate its 120th year, Royal Enfield has collaborated with Belstaff to celebrate British craft and motorcycling with a limited-edition capsule collection.
The collection's hero pieces are two Royal Enfield x Belstaff waxed jackets, styled on the latter's waxed cotton Trialmaster jacket and the Brooklands armoured motorcycle jacket, and limited to only 500 pieces. The jackets are accompanied by a range of heritage-inspired t-shirts, zip-up sweatshirts, caps and enamel mugs, offering stylish solutions for on and off the bike.
Church's x Noir Kei Ninomiya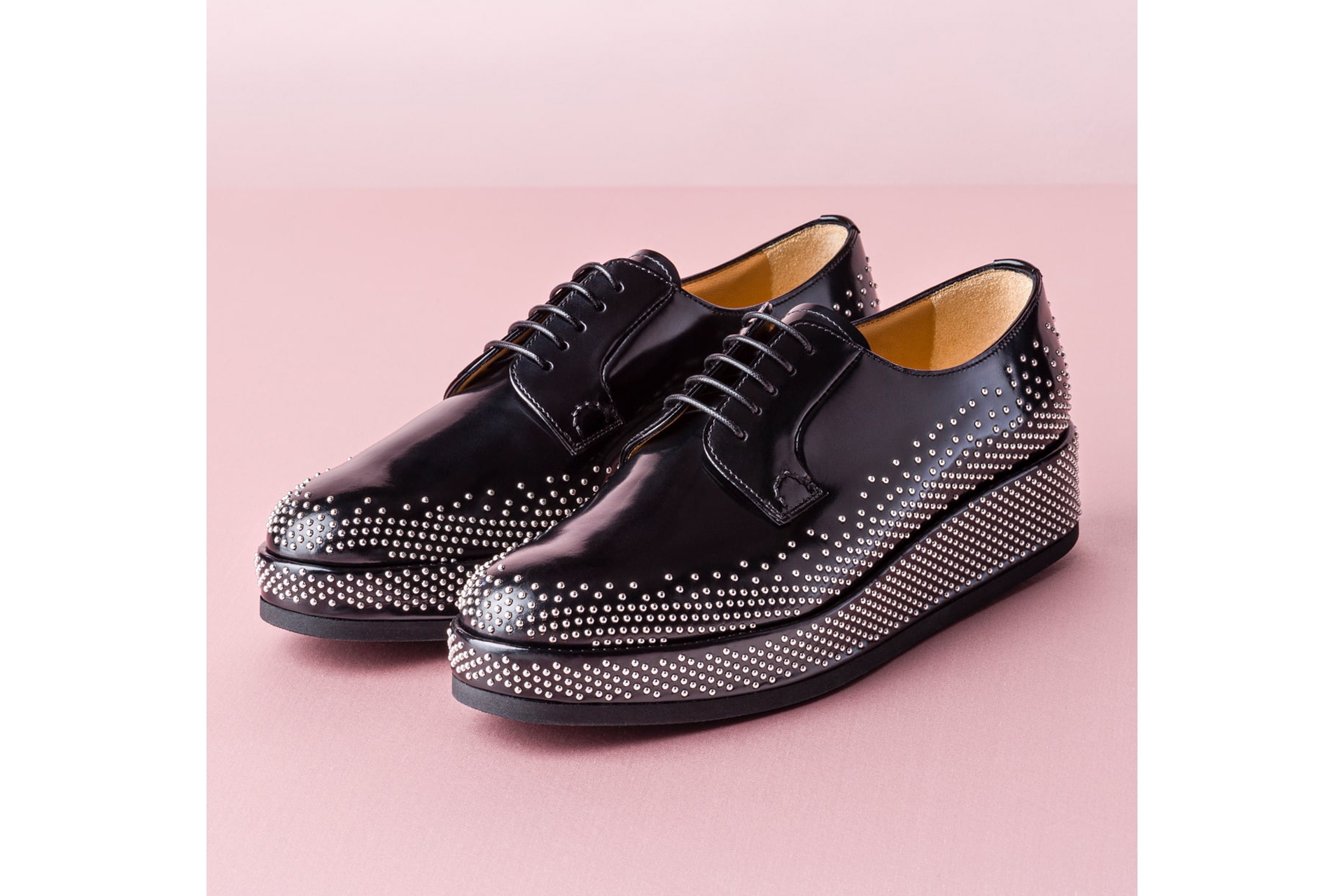 For Great British brand Church's third partnership with Japanese avant-garde label Noir Kei Ninomiya, four styles were unveiled at the latter's AW21 fashion show in Tokyo. Featuring designer Kei Ninomiya's signature studs, the collection takes Church's classic shoe styles and gives them an edge, replacing the usual leather soles with striking studded platforms featuring leather or characteristic St Moritz 'tyre tread' sole. Just the thing for stomping into the new season.
Sunspel x Studio Nicholson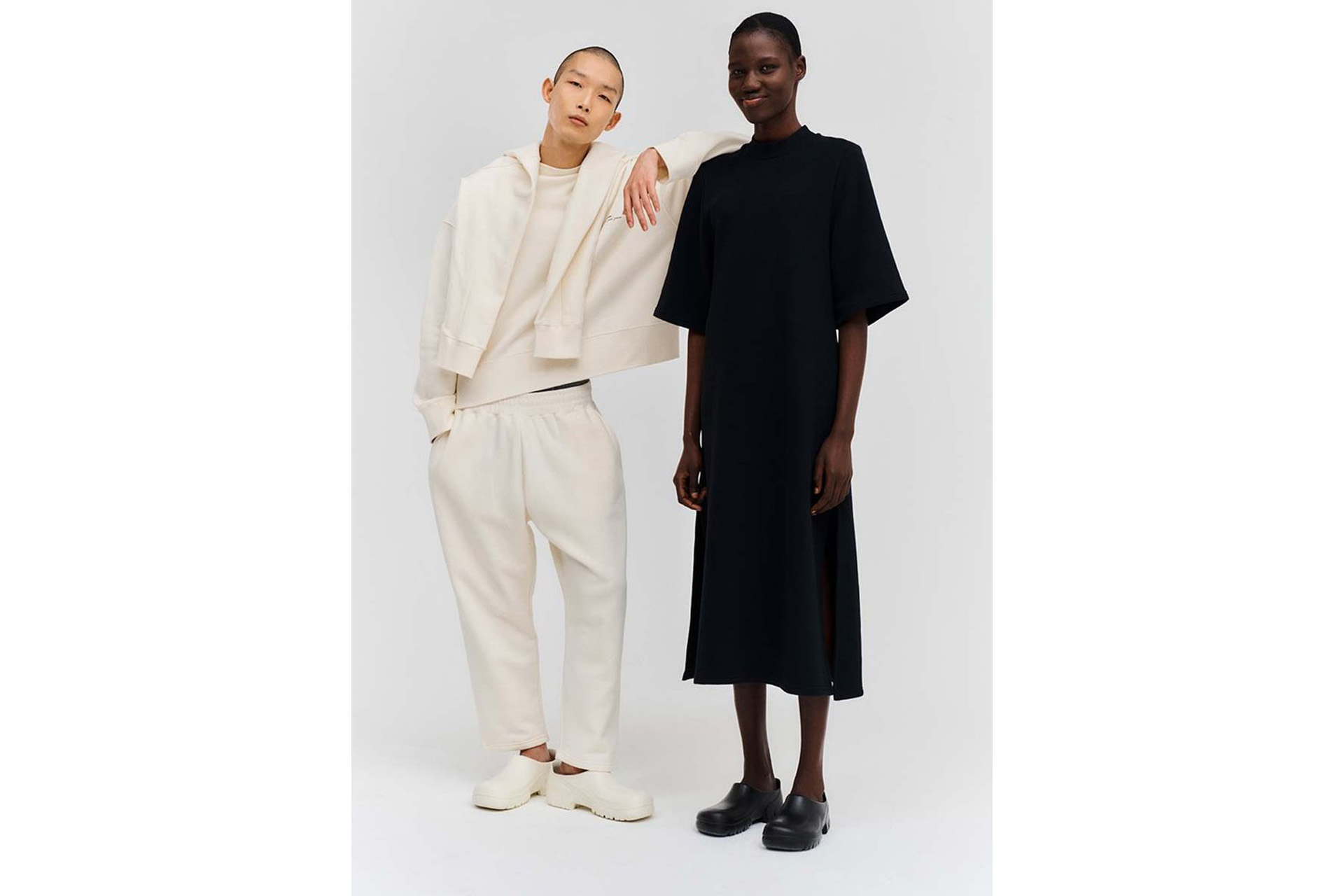 It's a match made in minimalist heaven: British brands Sunspel and Studio Nicholson have just launched their first collaboration, an elegant, contemporary capsule collection of modular garments, crafted from luxurious long staple cottons and designed for comfort.
Versatile and timeless, the collection showcases the two brands' shared appreciation of traditional Japanese aesthetics: simplicity, elegance, and a love of well-crafted premium materials. It comprises comfortable fleece trousers and dresses, jersey skirts and T-shirts, and a zip-up top made from stretch cotton. All pieces are available in milk or black colourways.
'When we designed the collection together we were mindful of using the quality of Sunspel fabrications as a key starting point. The collaboration has allowed Sunspel fabrics to be showcased in new ways, through the more directional silhouettes and styling of Studio Nicholson. The combination of Sunspel's premium jerseys with Studio Nicholson's distinctive design handwriting has resulted in a beautiful capsule of timeless staples, perfect for a contemporary modular wardrobe,' says David Telfer, Creative Director at Sunspel and Nick Wakeman, Creative Director at Studio Nicholson.
studionicholson.com; sunspel.com
Rejina Pyo x & Other Stories
London-based womenswear designer Rejina Pyo has collaborated with high street favourite & Other Stories on a new range of her signature bold, feminine dresses and soft tailored separates. It's all crafted from a combination of premium silk and sustainable materials such as organic cotton and wool sourced through the Responsible Wool Standard.
Rejina is a rising star of the British fashion scene, and won the Emerging Talent Award for Womenswear at the 2019 British Fashion Awards. The collection for & Other Stories was inspired by the strength and creativity of women going about their busy lives, features versatile, wearable ready-to-wear pieces that stay relevant over time.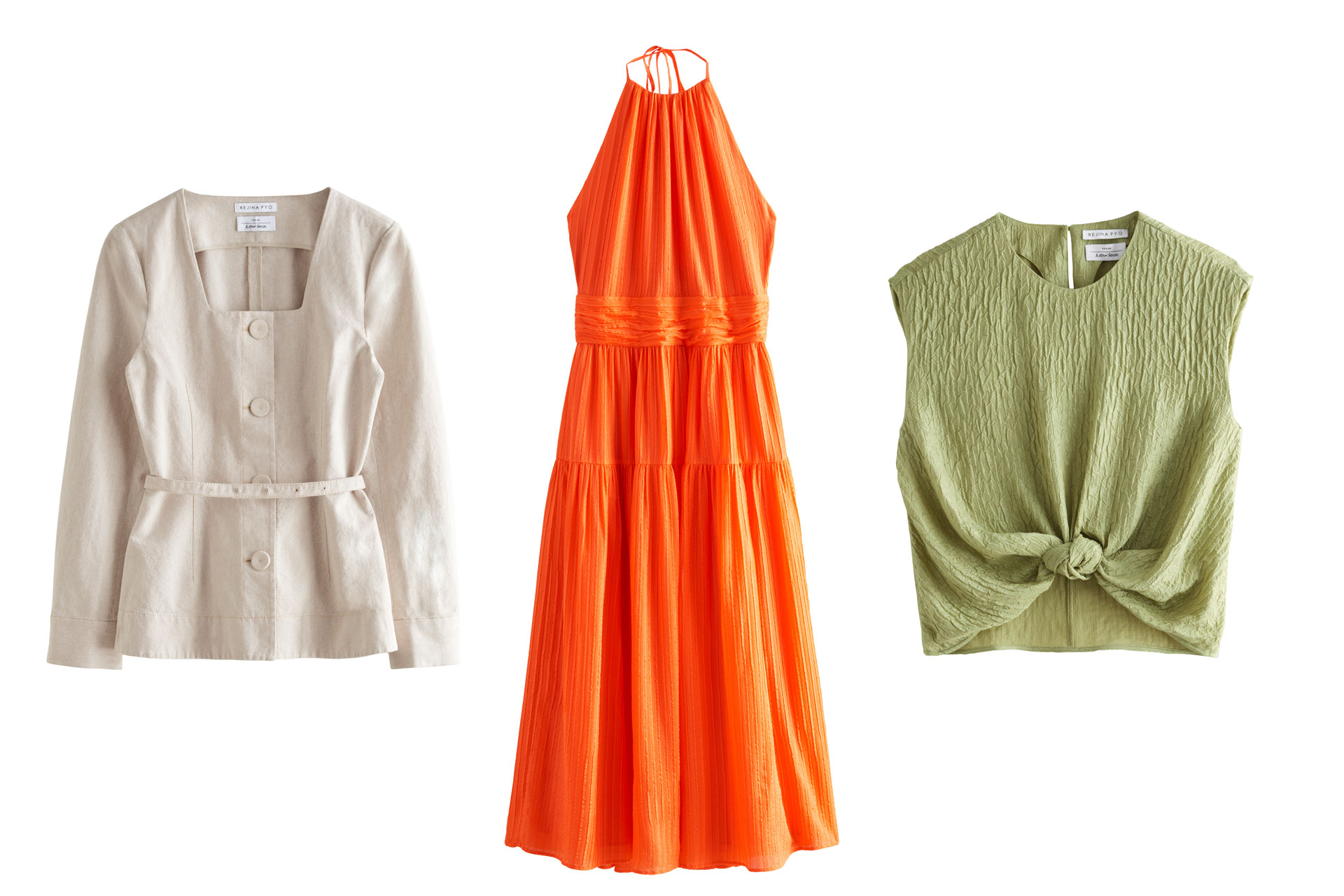 "With the co-lab, I wanted to create an accessible and versatile collection, but crucially, to craft it from a combination of sustainably sourced and long-lasting premium materials," explains Rejina. "I had the busy woman in mind – constantly on the go, moving from work to play, day to night – and wanted to offer a selection of designs inspired by signature Rejina Pyo pieces. I was also keen to include women I find inspiring in the campaign: Lotta Klemmings, Sweden's only female oyster diver, Brittany Asch, an incredible LA-based florist, and Poppy Okotcha, a UK-based grower and forager. Together, they express the strength, passion and connection to nature that I relate to."
The collection is available to shop online now, and in select & Other Stories stores. stories.com
Cheaney x Goral
Great British Brand 2021 Joseph Cheaney & Sons has partnered with fellow homegrown shoe brand Goral to create the Kelham trainer. Bringing together Cheaney's values of timelessness and quality, and Goral's innovative modern craftsmanship, the trainer is a unisex model and is made in the Goral factory in Sheffield.
Available to buy now. £225, cheaney.co.uk
Romilly Wilde x McQueens Flowers for Earth Day 2021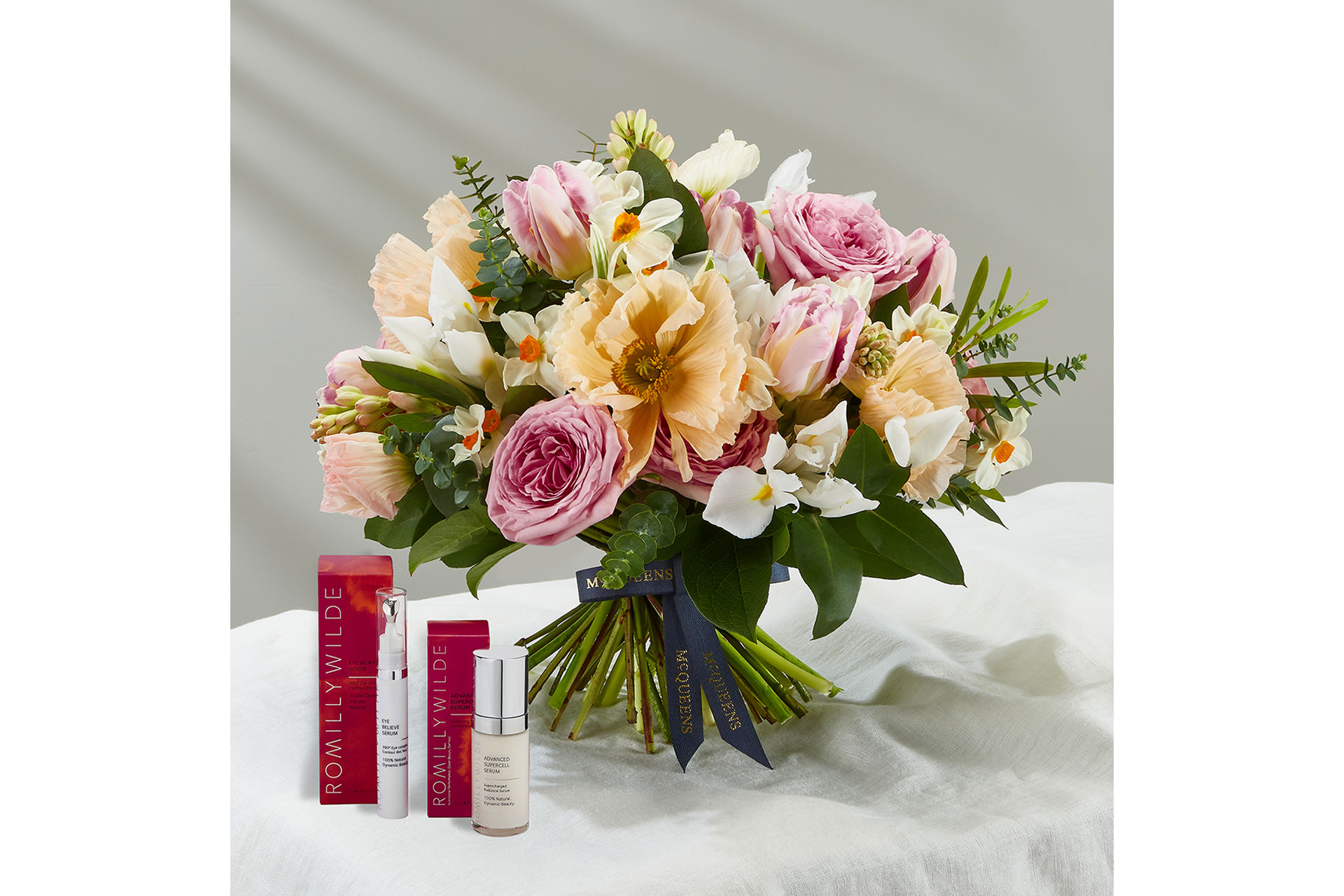 Luxury British beauty brand Romilly Wilde is teaming up with florist McQueens Flowers to mark Earth Day 2021, with a Wilde Earth bouquet of sustainable, seasonal flowers. Both brands are committed to sustainability, and have been awarded the Butterfly Mark by Positive Luxury, an organisation that recognises premium brands for their dedication to creating a positive impact on the world.
Romilly Wilde uses sustainable sources for its ingredients, and a percentage of the brand's profits are donated each year to support Cool Earth, a conservation charity that works alongside rainforest communities to halt deforestation and its impact on climate change. Meanwhile, each McQueens Flowers bouquet is hand-crafted in its London workshop using the flowers from trusted growers and suppliers.
The hand-tied Wilde Earth bouquet features tuberose, narcissus flower, iris, O'Hara garden roses and eucalyptus, all of which can be found in Romilly Wilde's high-performance skincare. Customers can also purchase a bespoke bundle alongside the bouquet, containing Romilly Wilde Eye Believe Eye Serum (£85) and Advanced Supercell Serum (£110).
Wilde Earth bouquet, £175, available from Tuesday 13 April by contacting [email protected] 
Paul Smith x Castañer
British designer Paul Smith has teamed up with heritage Spanish footwear atelier Castañer to create a capsule collection of espadrilles for SS21. The brands are a good match: both are independent and renowned in their fields, and have a love of art and colour. The resulting collection is rainbow bright, with Paul Smith's signature stripes incorporated into the jute wedge heels or ankle ties. Summer sunshine in a shoe.
Church's x Noir Kei Ninomiya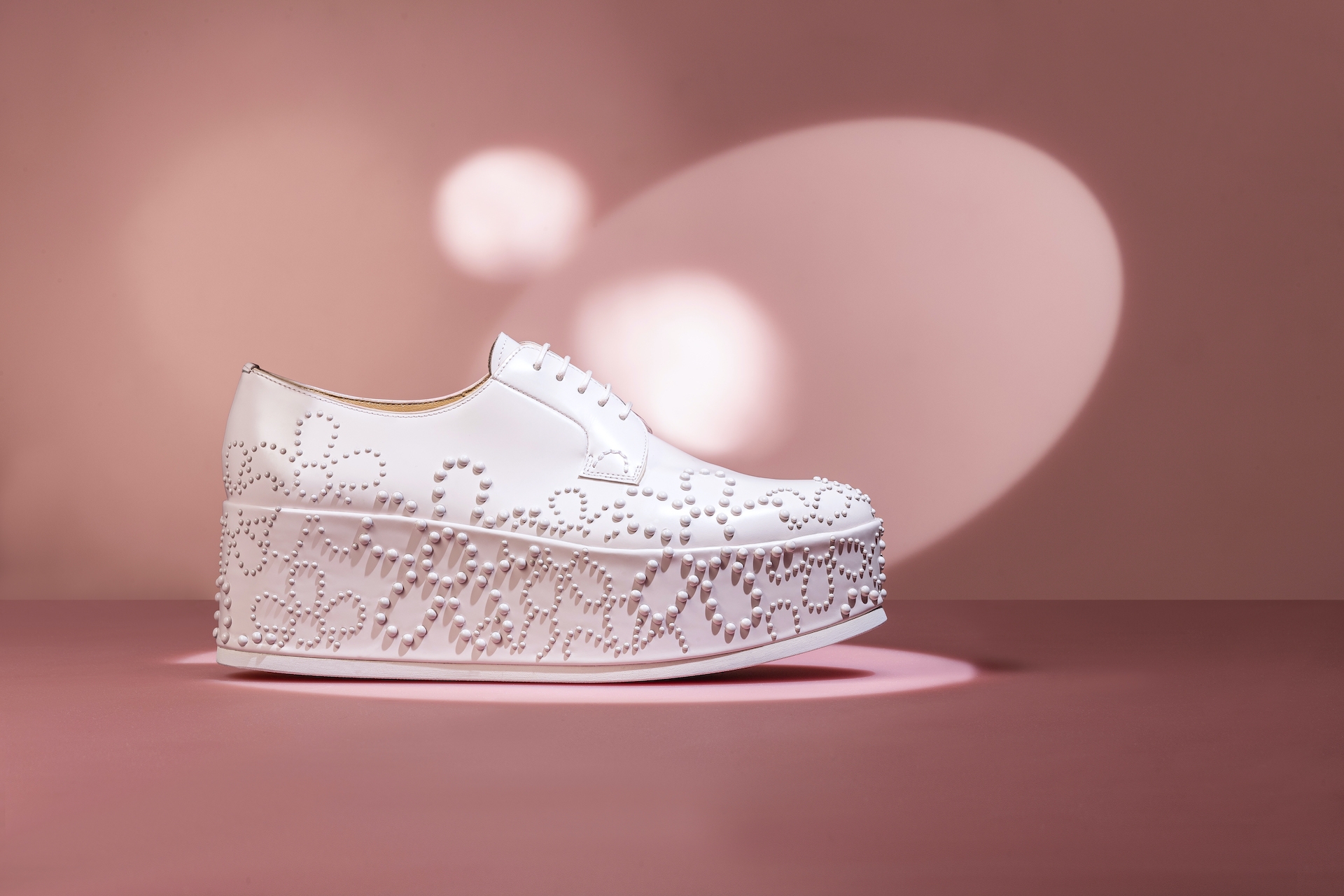 Church's, one of C&TH's Great British Brands, has just announced its latest collaboration with designer Kei Ninomiya for his SS21 collection. Inspired by ideas of positivity and forward-thinking energy, the range reimagines Church's beloved Shannon shoes and Alexandra boots, combining them with Kei Ninomiya's light and playful aesthetic.
Available in selected Church's stores, Comme des Garçons and Dover Street Market locations globally. church-footwear.com
Bailey x Budd Shirtmakers
Model and photographer Laura Bailey has teamed up with St James stalwart Budd Shirtmakers for a one-of-a-kind capsule collection that reimagines classic menswear for women. Laura came up with the idea alongside her long-time friend and collaborator, Cathy Kasterine, on a Scottish road trip last year, when Cathy gave Laura a set of Budd pyjamas that she fell in love with. The seed of an idea for a collaboration was planted. 'We talked about heritage and timeless style, tradition and our shared love of menswear –or anything borrowed from the boys,' explains Laura.
They approached Budd Shirtmakers with the idea, and soon moodboards and samples were flying between the teams. The result is a concise range of six shirts, blouses, night shirts and pyjamas, all crafted from the finest silk or cotton, and cut in Budd's Piccadilly HQ.
'For me, tradition and sustainability become more and more important and Budd delivers on that,' sums up Laura. 'To know that you are investing in a forever piece where production has been kept local, sustainable and transparent plays a huge part in Cathy's and my passion for Budd.'
Available now. buddshirts.co.uk
Fowey Hall x Fiona Golfar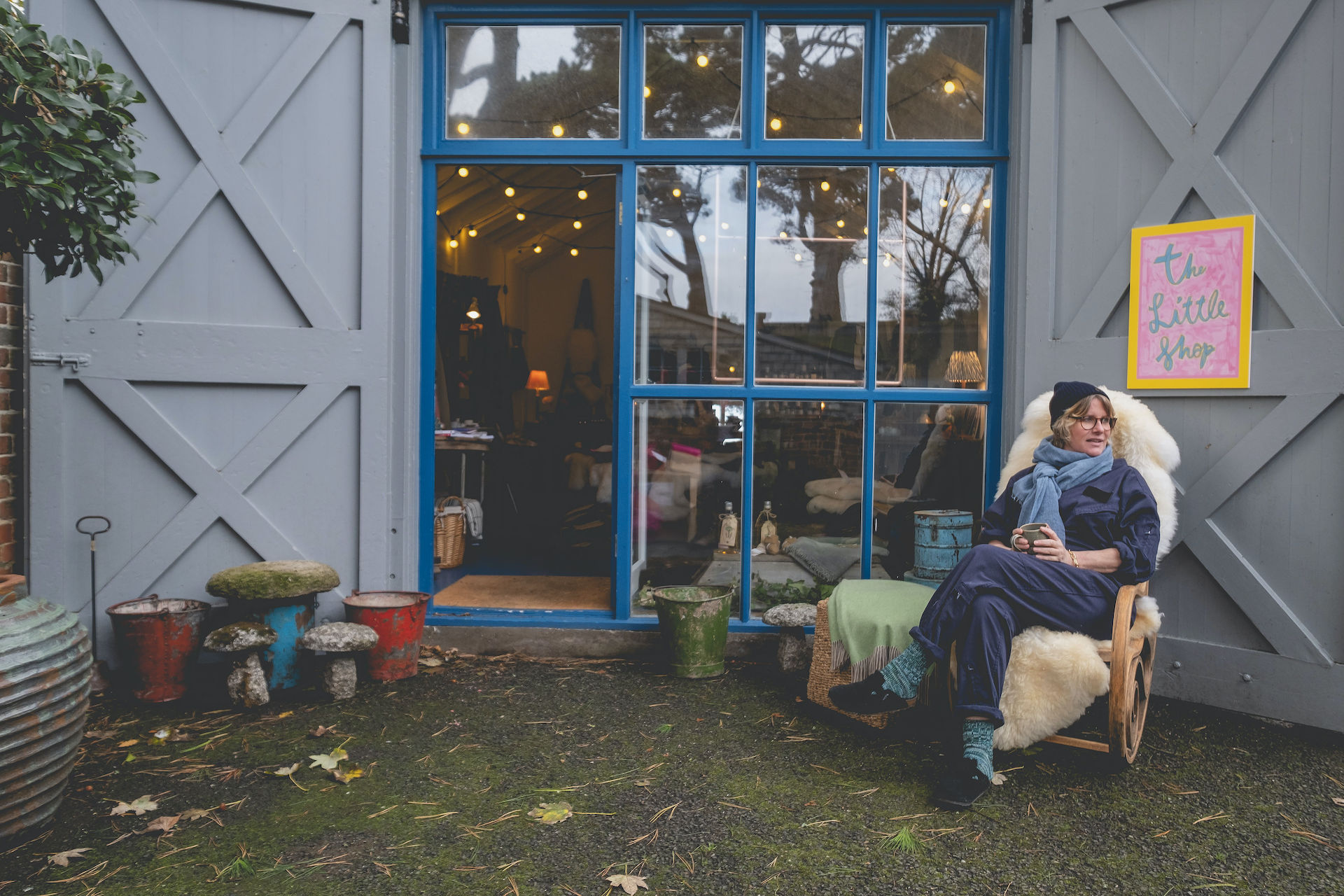 A new shopping destination for your next trip to the South West: The Little Shop at Fowey Hall. Created in collaboration with Fiona Golfar, who has a family home in Fowey, The Little Shop is stuffed with an eclectic collection of homewares, clothing, books, beauty products and gifts and is brimming with items that each have their own story, with many sustainably and ethically sourced.
'During lockdown, I supported local Cornish potters who were struggling via Instagram and had had such a good response,' explains Golfar of the inspiration behind the shop. 'I then decided to approach a mixture of people both in Cornwall and around the world whose work I love and see if they wanted to sell in The Little Shop. Many of these people have struggled in these past months, from women's collectives in India to London-based small businesses and of course the fabulous talent found in Cornwall.' The result is a charming collection of stylish yet eclectic finds, just waiting to be browsed at length. Can't travel? You can also shop online, or over Instagram.
foweyhallhotel.co.uk/the-little-shop
Brora x Amelia Windsor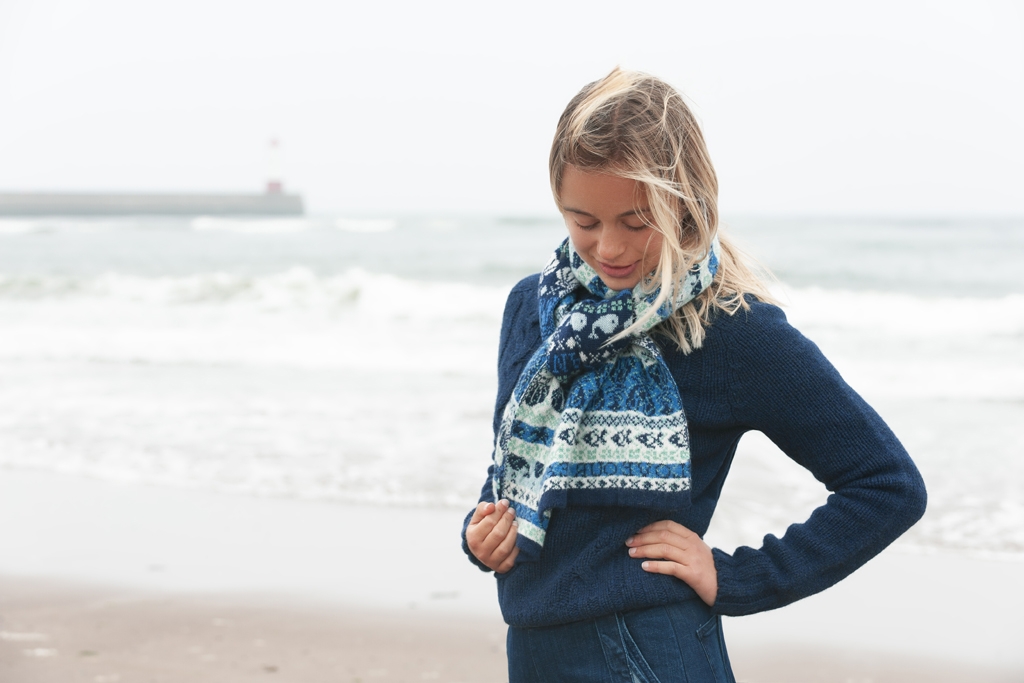 Environmentalist Amelia Windsor is a perfect fit for Brora, an advocate of the slow fashion movement. The new collaborative collection pays homage to Amelia's love of the sea, with ten per cent of all sales going towards the Blue Marine Foundation, which is dedicated to restoring the ocean to health. The Scottish made limited-edition collection includes two superfine lambswool jumpers in ocean-inspired shades, as well as a patterned cashmere Fair Isle scarf and matching wrist warmers emblazoned with shells, whales and starfish motifs. "Blue Marine Foundation reminds us that we are all connected to one another and the natural world around us," says Amelia. "We must protect and respect our oceans and beaches and everything that lives within it."
Available from 2 November, brora.co.uk
Ruark Audio x Linley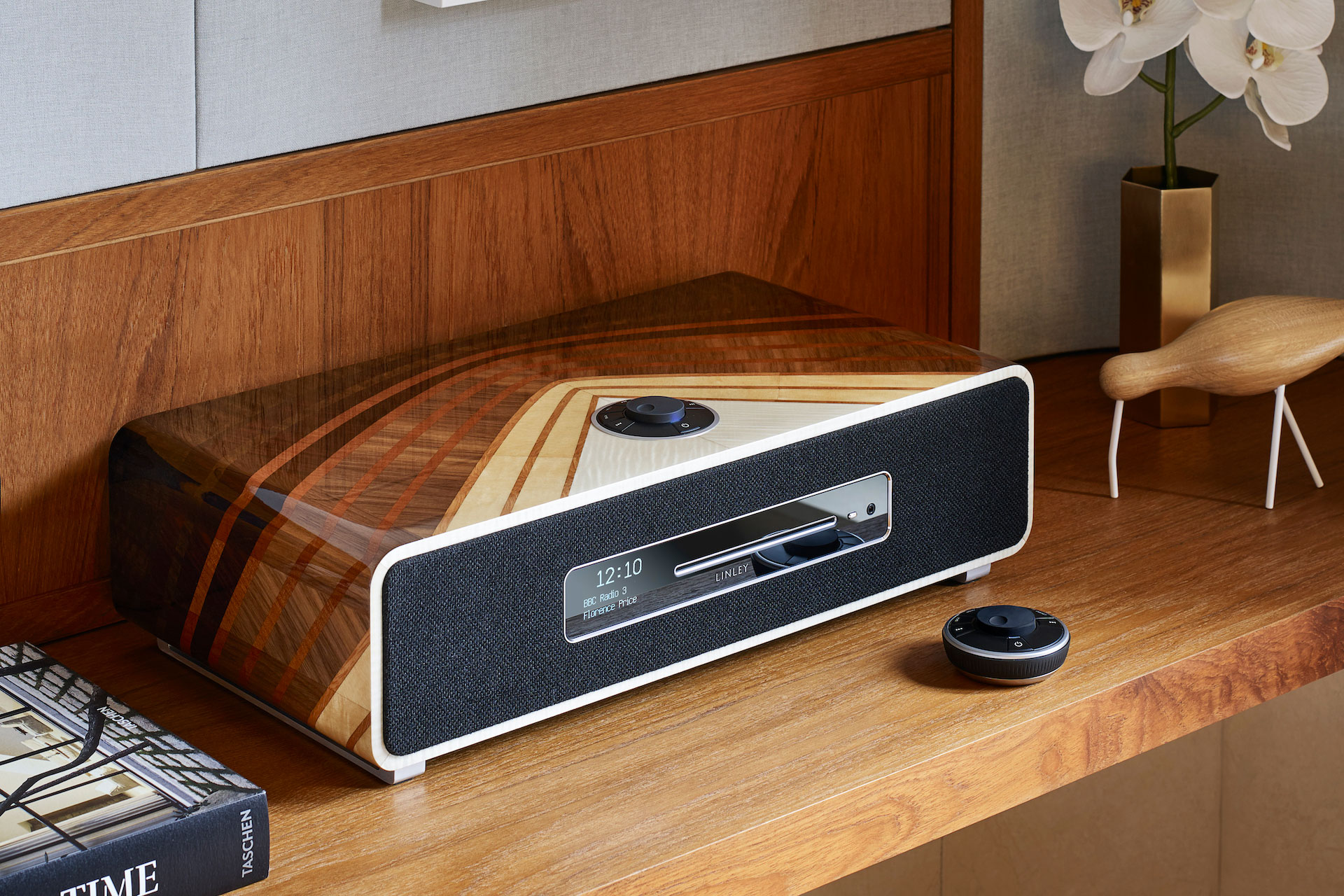 These two esteemed British design brands are continuing their partnership with the Amplis Audio System, which combines the finest Linley marquetry with Ruark's class-leading audio innovation. The result is a contemporary cabinet crafted from inlays in a selection of matched veneers including sycamore, pama, bolivar and anegre, available in four colourways. Inside is Ruark's superior audio technology, comprising wi-fi streaming capability, a CD player, bluetooth receiver, DAB and FM radio, and auxiliary digital and analogue inputs.
£5,750, ruarkaudio.com
Summerill & Bishop x The River Cafe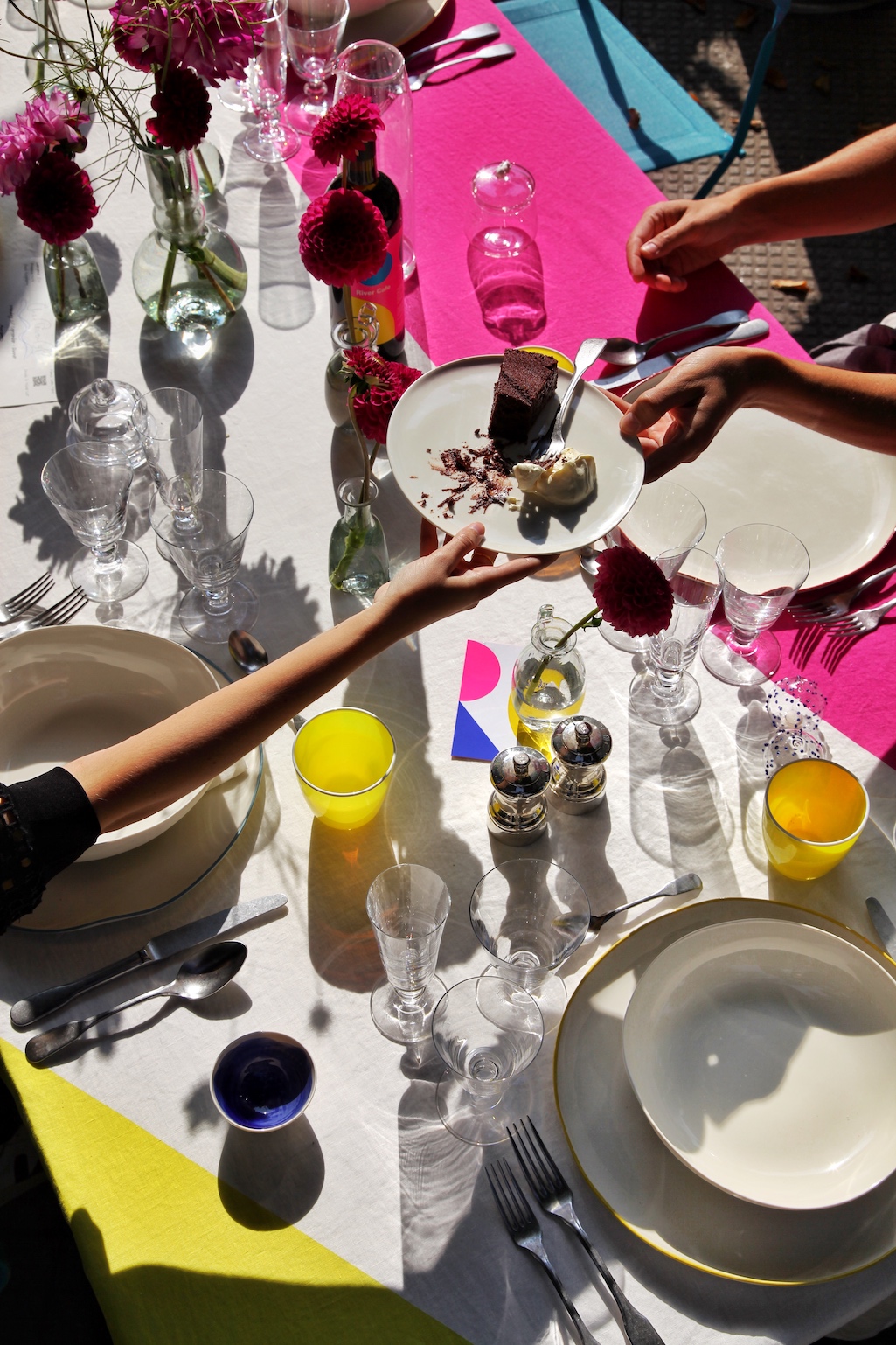 Masters of beautiful tablescapes, Summerill & Bishop, have teamed up with masters of Italian cuisine, The River Cafe, on an irresistible new tablecloth and napkins. The culmination of 25 years of friendship between respective co-founders June Summerill and Ruthie Rogers, the range will feature a vibrant graphic design printed on white linen. 'We at Summerill & Bishop are a family who believe strongly in the importance of gathering together around the table to eat and to talk,' explains Summerill of the inspiration behind the collaboration. 'Look at the result – bright colours, fine linen, something beautiful, made by friends,' continues Rogers. We'll cheers to that. Napkin, £25; tablecloth, £355. Available early November.
summerillandbishop.com; rivercafe.co.uk
Barbour x Laura Ashley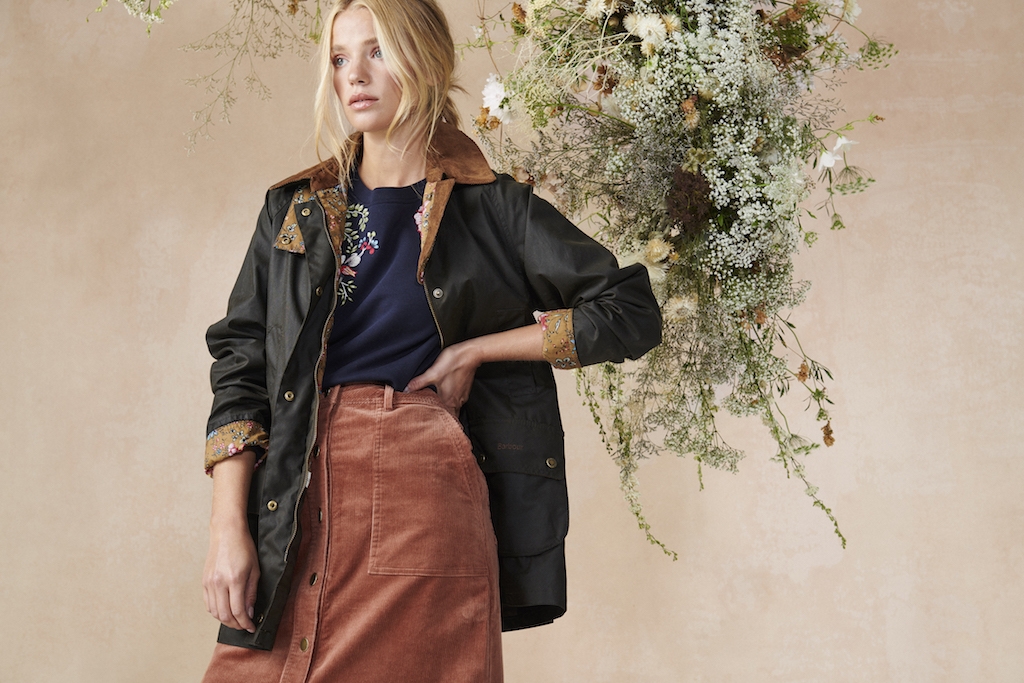 It doesn't get much more British than this collaboration between two beloved brands. Indeed, the new Barbour x Laura Ashley collaboration meshes the very best of the two companies together, resulting in a highly covetable capsule collection of wax jackets, knitwear, dresses, blouses and accessories inspired by two distinctive wildflower floral prints from the latter's extensive archive. Town or country, this range will have you more than covered.
Cleave & Company x Sabina Savage
Cleave & Company, distinguished court jeweller for nearly two decades, has teamed up with Sabina Savage, creator of exquisite hand-drawn silk scarves and clothes, to create a set of limited-edition pens and perfume ampules in 18 carat gold, silver and enamel. Using Sabina's world-renowned Tower Menagerie designs, the three pen designs will be The Lion and Tiger's Tea Party, The Royal Striped Horses and The Princely Parrots – we reckon they're princely gifts, perfectly in time for Christmas.
Available to order through Sabina Savage or Cleave & Company
Church's X Noir Kei Ninomiya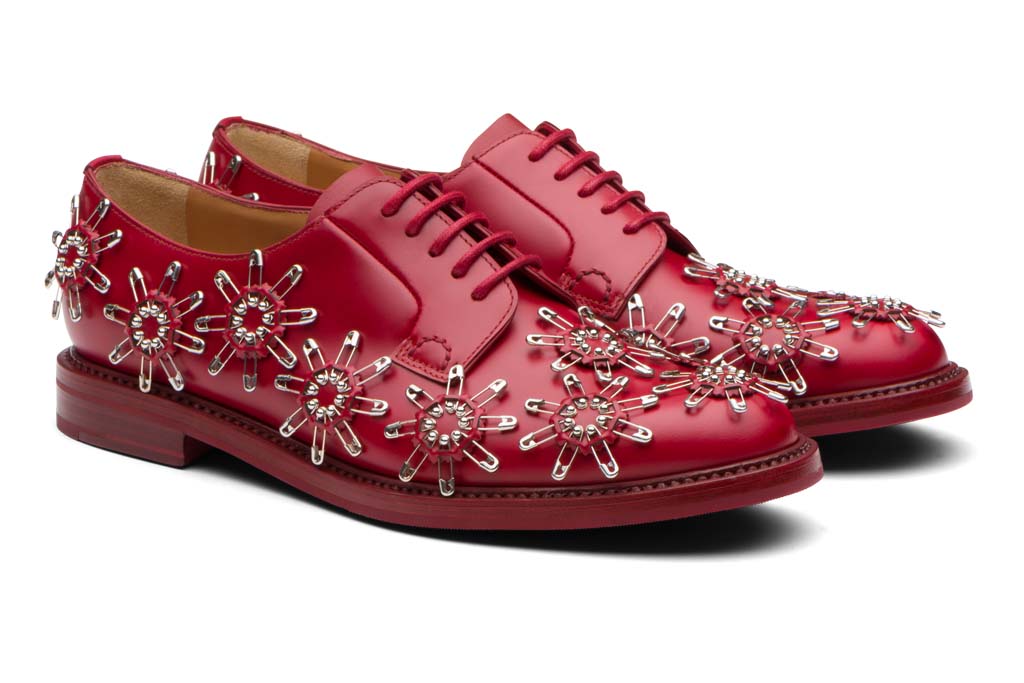 This is the first time that Church's has collaborated on a women's design and it's well worth the wait. We are seriously coveting these luscious black and red shoes in collaboration with Kei Ninomiya, who launched her Noir line in 2012 under the Comme des Garçons umbrella. When Japanese avant-garde meets British heritage it's an eruption of inspired brilliance and we particularly love these embellished bright red Shannon Derbys, which opened Noir Kei Ninomiya's show at Paris Fashion Week in March.
Available from selected Church's, Comme des Garçons and Dover Street Market locations globally 
Cheaney X Richard Biedul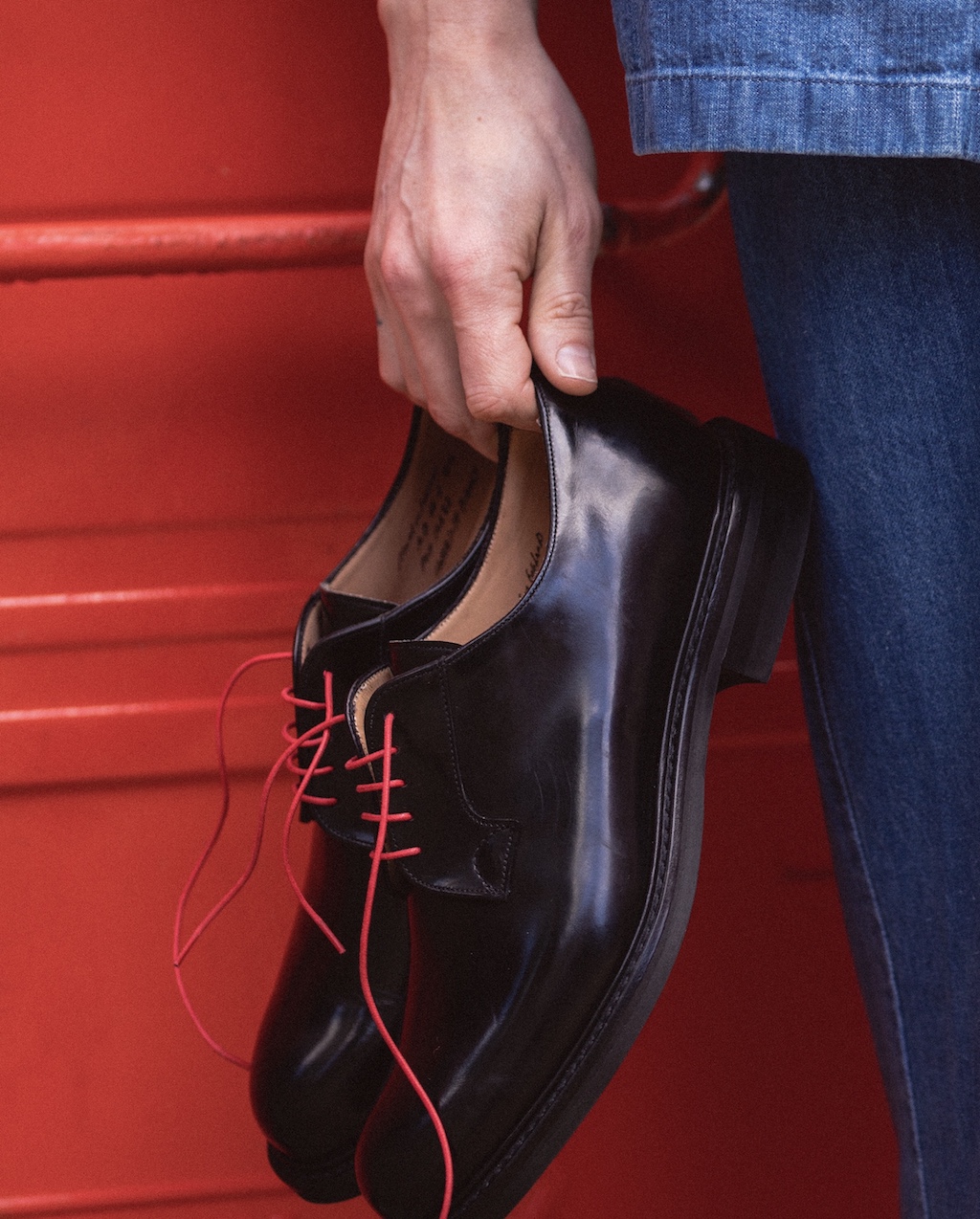 For men, we've discovered these new shoes, born from Cheaney's collaboration with model Richard Beidul. We're particularly keen on the classic, made-to-last black Isaacs, given a new ping of colour with their scarlet laces. If we can't have a proper party season this year we can at least keep our mood buoyant by cutting a festive sartorial dash.
Smythson x Rare Tea Company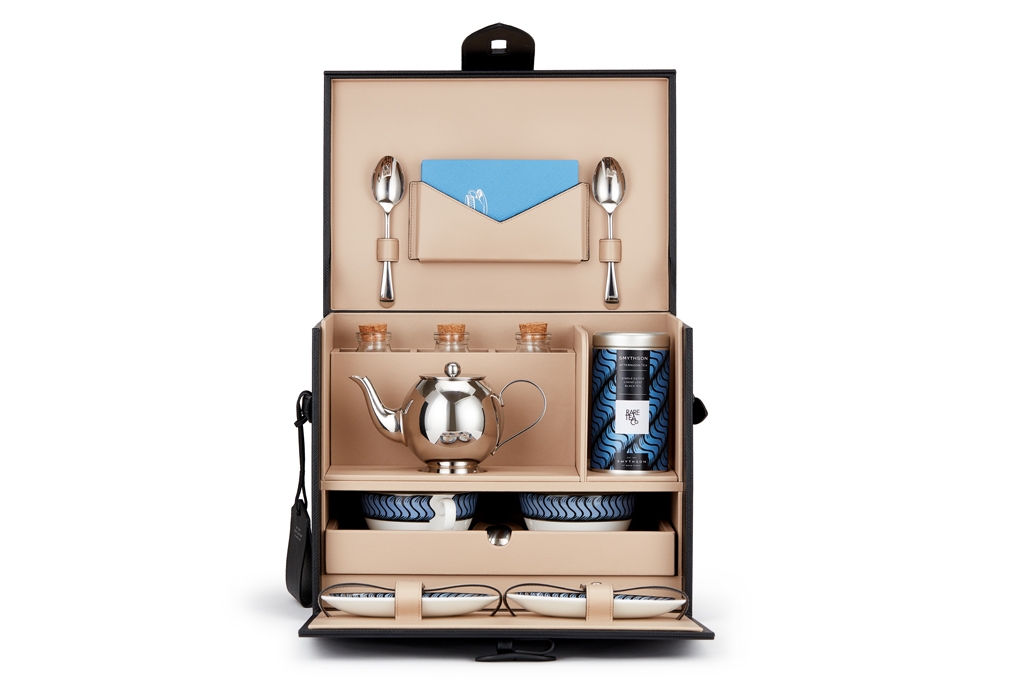 This collaboration represents the perfect marriage of functionality and exquisite form. Known the world over for its leather goods, Smythson has sought out this leading maker of artisan tea blends, founded by Henrietta Lovell in 2004, to collaborate on a portable tea set housed in an elegant leather case. The set includes a teapot, fine bone china teacups, embroidered napkins and a one-of-a-kind Afternoon Tea blend plus an iconic Smythson's Panama notebook with Henrietta's tips on preparing the perfect cup of tea. You heard it here first – the tea set will be available from November.
smythson.com; rareteacompany.com
Riviere Rugs X Zoffany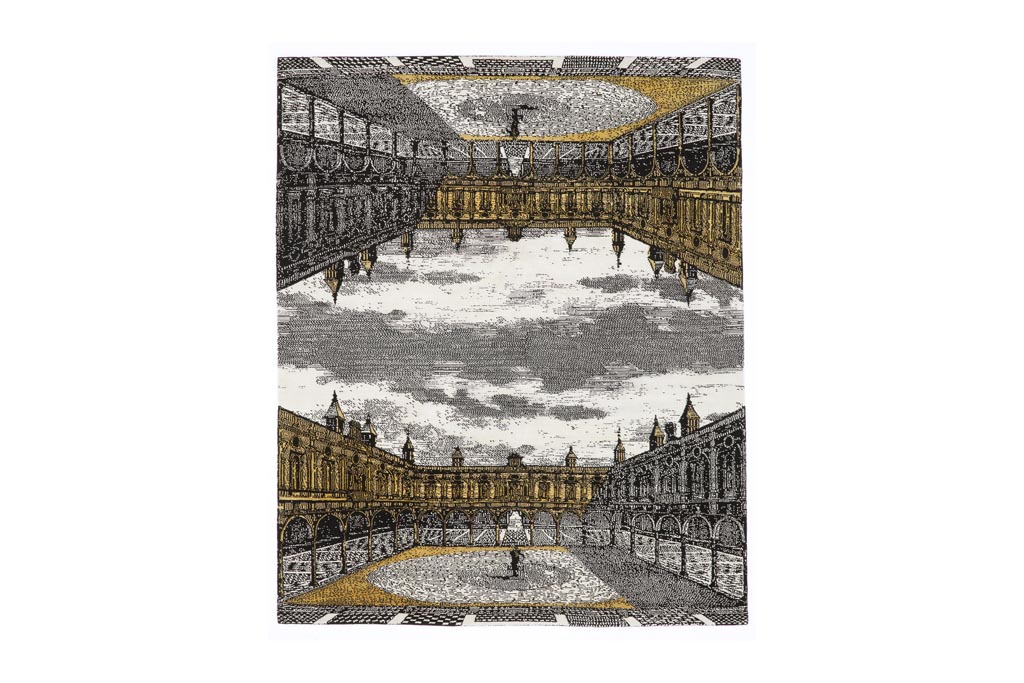 Every so often two heritage brands join forces to come up with something truly phenomenal. To celebrate the launch of its Palladio Volume I, fabric and wallpaper house Zoffany gave Riviere exclusive access to its Palladio archive, which was created over 65 years ago by Robert and Roger Nicholson. The result is this sumptuous hand-knotted rug in Himalayan wool. It took Riviere's most skilled weavers to capture the magnificent scene, rendered in charcoal with shimmering white and gold silk highlights to give a 3D effect. This exquisite statement rug will work as well on a wall as on a floor.
riviererugs.com; stylelibrary.com
Bentley x Naim and Focal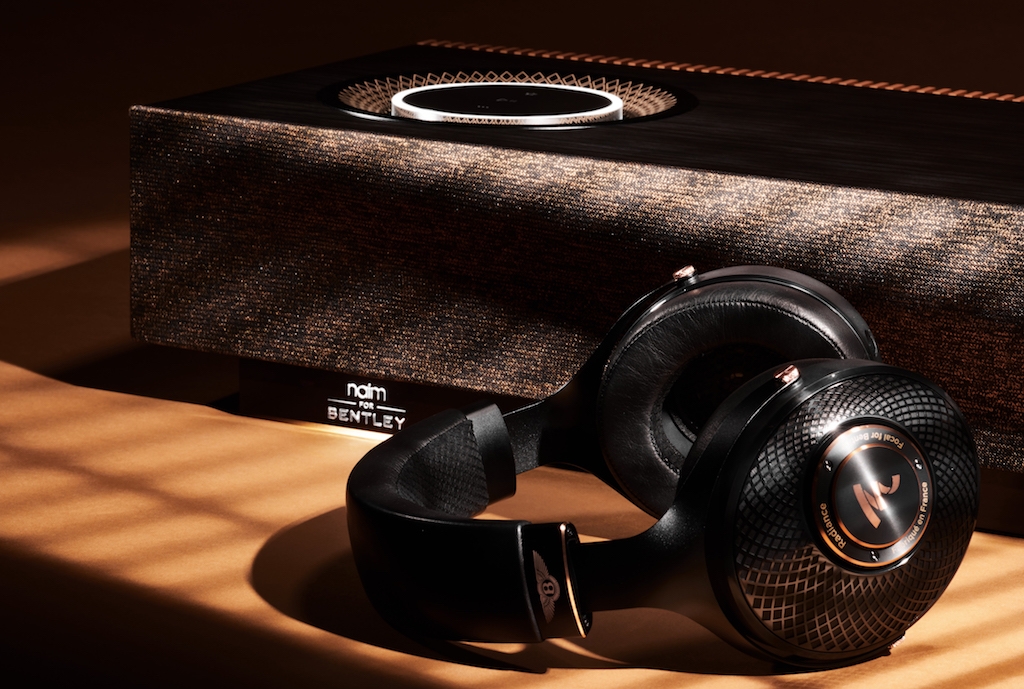 As if it's not already luxurious enough to be driving around in a Bentley, the marque has collaborated with Naim Audio and Focal to create the ultimate audio experience. The result is the Naim Mu-so for Bentley Special Edition wireless speaker system paired with Focal for Bentley Radiance headphones. Both products even have copper colour accents that echo Bentley's latest styling.
 Both Naim Mu-so for Bentley Special Edition and Focal for Bentley Radiance will be available from mid-October, from selected Focal and Naim retailers, focal.com, naimaudio.com and shop.bentleymotors.com
Sunspel x Ian Fleming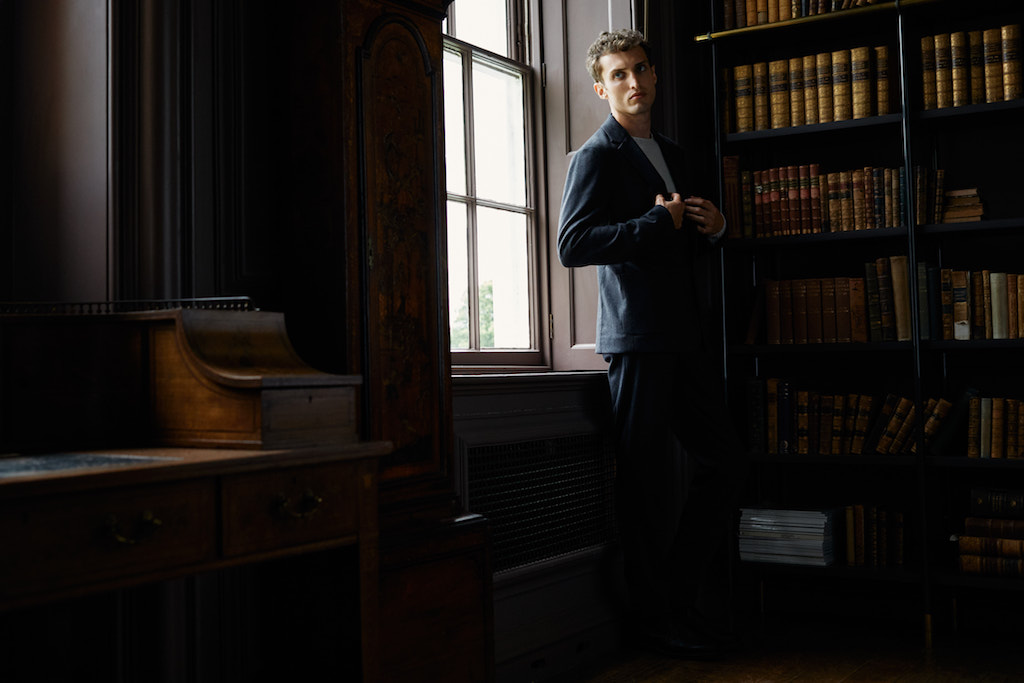 To celebrate its 160th anniversary, Sunspel had the brilliant idea of revisiting Ian Fleming's work to draw inspiration for a winter wardrobe. Sunspel's relationship with Bond goes back to 2006 and Casino Royal when Sunspel's polo shirt was remodelled for Daniel Craig's physique and became the Riviera Polo Shirt. The Sunspel and Ian Fleming Collection for winter has the spirit of adventure at its heart underpinned by timeless elegance and will comprise Sea Island Cotton shirts, a wool cashmere suit, a trans-seasonal Scottish cashmere cotton knit, a Scottish merino wool cardigan and a Harris Tweed Crombie coat.
Available from 22 October. sunspel.com
August Berg x Morris & Co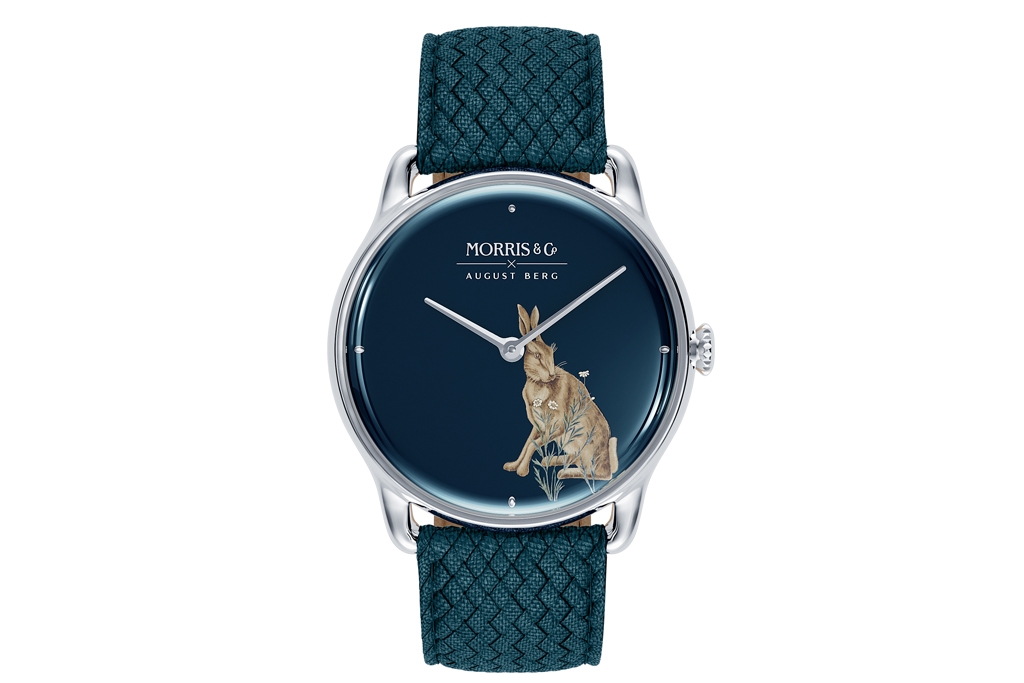 Morris & Co, the legendary Arts & Craft Design brand founded in 1861 by William Morris, is planting its flag firmly in the 21st century by collaborating with Danish watchmaker August Berg. A new watch collection, just launched at the end of September, will feature a handful of Morris & Co's perennial, popular designs, prints and textures (Pimpernel, Strawberry Thief and Forest) created more than a century ago by William Morris himself. We love this fusion of peerless British heritage with Danish precision and craftsmanship to create this range of striking and unusual slimline, jewel-coloured watches. A perfect gift for a connoisseur of Arts & Crafts Design, and gorgeous and unusual enough for anyone.