'The wardrobe for the modern woman': Daisy Knatchbull On The Deck's First Ready-To-Wear Collection
The Deck is making waves on Savile Row, just four years after its founding
Charlie Colville discovers how The Deck's Daisy Knatchbull is transforming Savile Row, one suit at a time.
Get Your Copy Of The C&TH Nov/Dec 2023 Issue Here
Q&A With Daisy Knatchbull, Founder Of The Deck
If you need a tailor in London, the first stop on your list will likely be Savile Row. This historic street, nicknamed 'The Row', kits out thousands of people in custom-made suits each year. But those familiar with the area will have noticed a rather big change in recent years.
'You know, eight or ten years ago, you wouldn't see very many women walking around here,' muses Daisy Knatchbull, founder of women's tailor The Deck. Part of a new wave of female-founded tailors on the row, Daisy worked as communications director for Huntsman, during which time she famously became the first woman to wear a hat and tails at Royal Ascot.
It was working in menswear, however, that revealed one of the biggest challenges on Savile Row: its lack of appeal to female customers. 'Instead of trying to get more women to Savile Row for a men's tailor, I thought we should be setting up a shopfront for women,' explains Daisy. And so, in 2019, The Deck was born: 'We're not the first women's tailor, but we're the first shopfront on Savile Row to exist for women.'
Daisy says that the sartorial traditions of Savile Row still remain, but they have been reframed to suit the modern woman. 'We offer the features that you find on Savile Row – like side adjusters, fishtail backs, cuffs with working buttons. The patterns for our made-to-measure pieces are cut by some of the best female pattern cutters on the street.'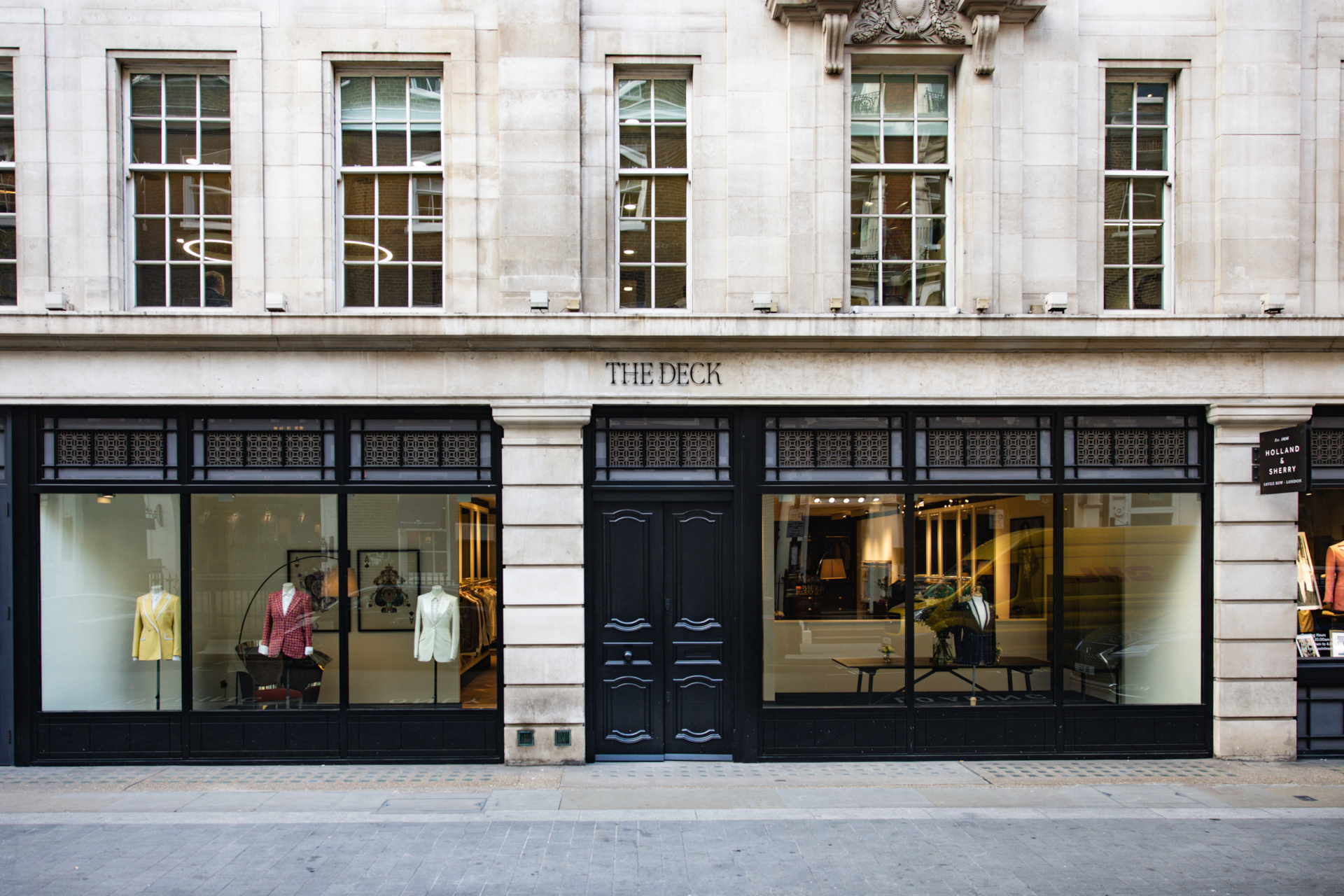 Deck its success, despite the adversities of a pandemic, a cost-of-living crisis and Brexit. The latest proof of its popularity? A shiny new shop, slap-bang in the middle of the row. 'I had no idea that, four years after launching, we'd end up having one of the largest shop fronts on the street,' Daisy beams. 'That could only be a dream, to be around the bastions of British tailoring.'
The next evolution of The Deck's is the introduction of Knatchbull, its first ready-to-wear collection. Determined not to fall into the trappings of inconsistent high street sizing, the team analysed over 2,000 customer orders to better understand what different shapes and sizes looked like – from a first-hand perspective. Daisy describes it as 'the ultimate ready-to-wear', with a focus on central wardrobe staples and everyday luxury.
The collection also has a more personal meaning for Daisy, after whom Knatchbull is named. 'With The Deck, the client is the designer. We guide and advise them, but ultimately they're making it theirs,' she explains. 'With Knatchbull, I think it's more about my own personal touch and how I love to dress… This is everything I love and everything I think every woman needs.'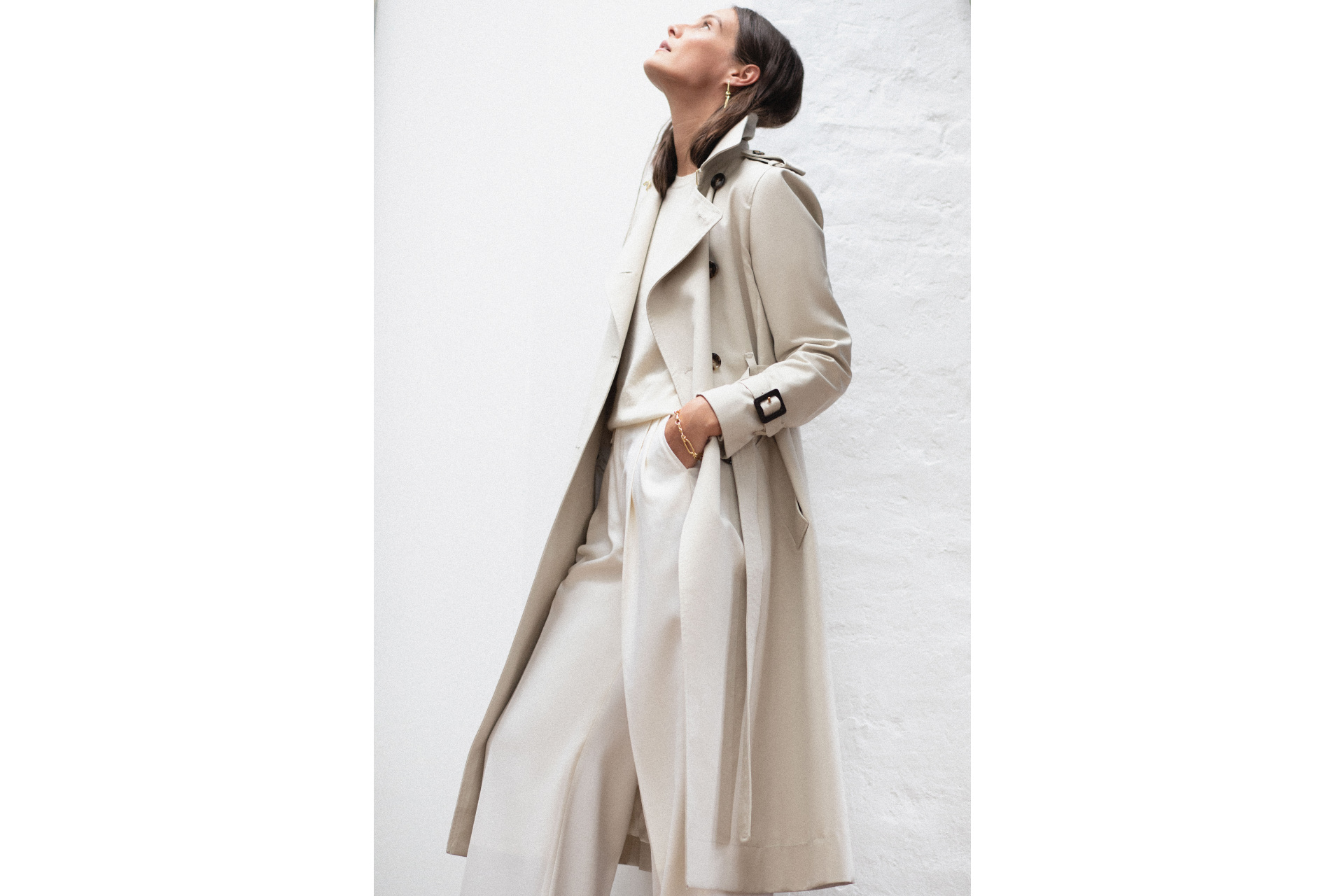 Avoiding excessive waste was a key challenge to overcome with Knatchbull. Working with Savile Row cloth merchants and digital pattern cutting software, they were able to refine its collection almost completely virtually – resulting in just two rounds of sampling. ('It's kind of unheard of… It's very, very low for fashion.')
When asked whether sustainability is generally high on The Deck's priority list, Daisy said: 'We don't shout about it enough because it's just so inherent in our business. And it's a funny thing, isn't it? Because someone puts one organic cotton T-shirt in a collection, they call themselves sustainable. For us, it wasn't even a question; any brand I was ever going to build would have that as the main pillar.' From offering repairs and using natural fibres to working with UK-based artisans, mills and cloth merchants, The Deck quietly continues to show its commitment to thoughtful fashion. 'We also make sure all our suits have enough inlays [additional fabric left at the seams] so you can take them out and in for the rest of your life.'
Set to hit yet another milestone in 2024 – The Deck will be celebrating its fifth birthday – Daisy's been thinking about where she sees her brand going in the next few years. Most importantly, she says, is making The Deck accessible for a global audience. 'What motivates me is making a difference – as a business doing something to make the world that bit better for women,' she emphasises. 'My dream would be for every woman to know that we can give them what they're looking for… the wardrobe for the modern woman. We want to become the destination for women's tailoring today.'
EXPLORE