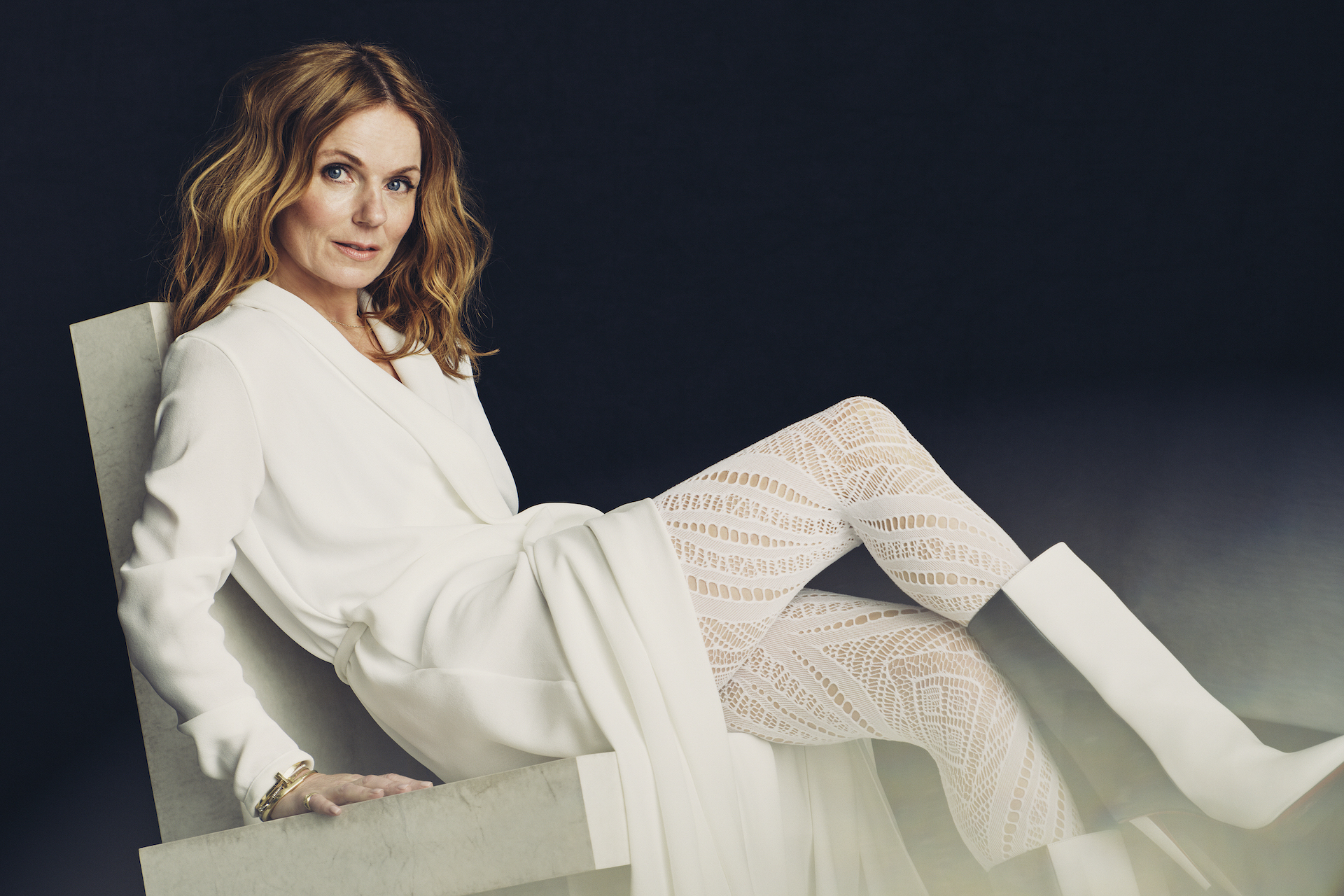 Welcome to the November/December Celebration Issue Starring Geri Halliwell-Horner
Feeling festive
Dive behind the cover of the latest edition of Country & Town House, the glitzy November/December Celebration issue. Want to receive yours first? Subscribe here and never miss another magazine. 
A Sneak Peek into the Celebration issue of Country & Town House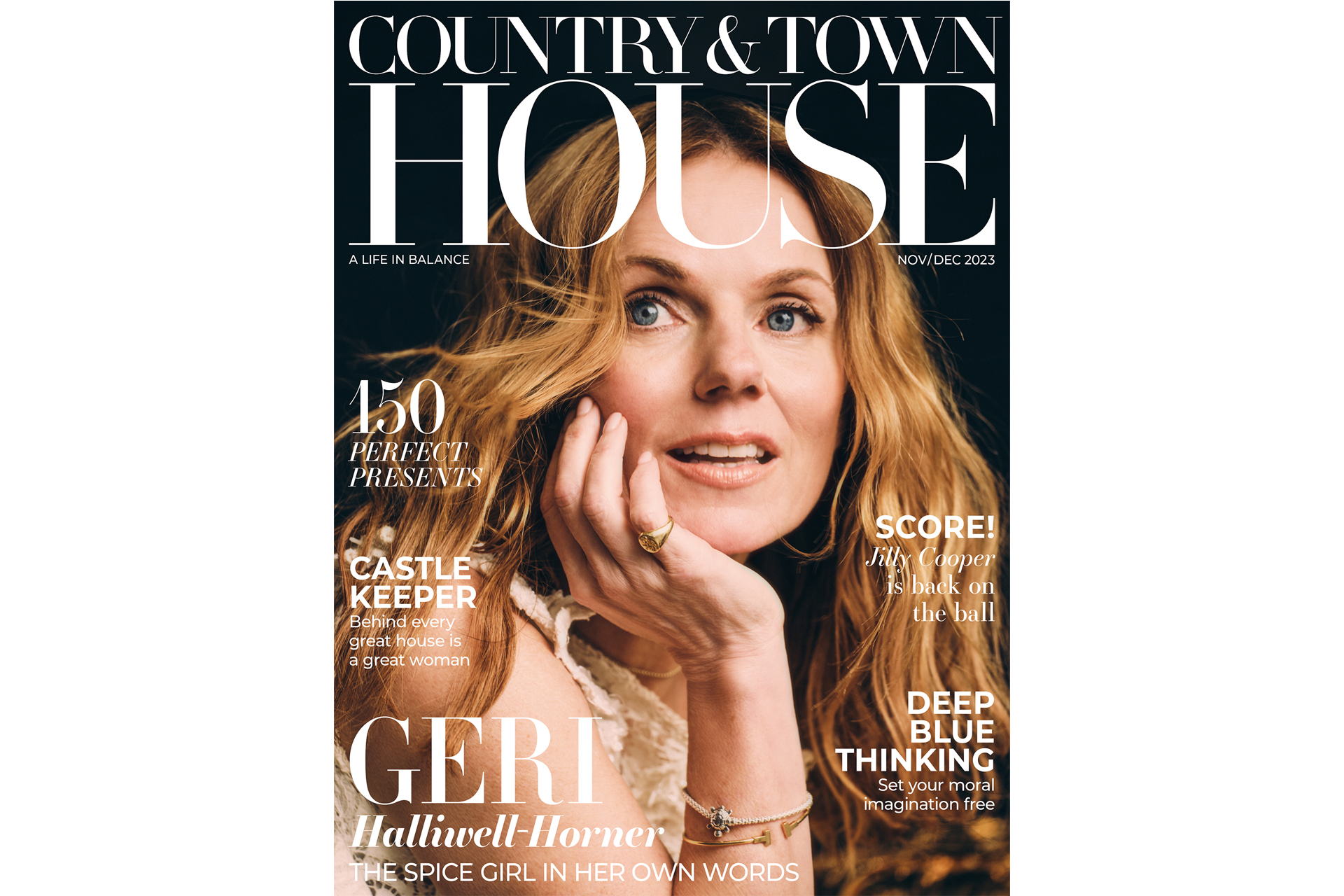 – Spice Word
For Nov/Dec 2023 we've got Geri Halliwell-Horner lighting up the cover; inside she talks to Benji Wilson about her new career as an author, and how she was always about the words as well as the music.
– On Piste
It's also our ski special, packed with ideas and inspiration for your next snowy escape, edited by Felix Milns. Including the latest ski style, two adrenaline-packed heli-skiing adventures, and the gorgeous chalets to rent for the next ski season. 
– Lights, Camera, Action
You'll be all sorted for Christmas with over 150 brilliant present ideas across our gift guide, this year themed around our 12 favourite streaming series from the year just gone. 
– Making Green Great Again
Dale Vince, the eco-entrepreneur, climate activist and Skydiamond creator, believes in populism with a green purpose, discovers Chris Haslam
– A Clean Slate
Want to save the world in 2024? Tessa Dunthorne has some suggestions
– Meet the Chatelaines
Amy Wakeham meets three women protecting the past and providing a future for some of Britain's most historic homes
– Into The Blue
Phoebe Tickell wants to release us from our goldfish bowl mindsets into that of the vast and endless sea perspective beyond. It's all about freeing our imaginations – but how did she expand her own? asks Lucy Cleland
– All Hands on Deck
Charlie Colville discovers how The Deck's Daisy Knatchbull is transforming Savile Row with her groundbreaking store for women's tailoring
– The Rurbanist
Arizona Muse on the moment that made her an activist
– Bibliofile
Belinda Bamber talks to Naomi Alderman about sex, survival and screenwriting, and her new book The Future
– Plus, in the November/December Celebration issue there's all the usual sustainable luxury you love, across fashion, culture, interiors, travel, food, property and more.
Cover Shoot Creative Credits
Fashion Director: Nicole Smallwood
Photographer: Simon Emmett
Art Director: Fleur Harding
Prop stylist: Michelle Lester
Make-up: Charlotte Reid @ One Represents using Charlotte Tilbury
Hair: Louis Byrne @ Premier Hair & Make-up using L'Oréal Professional and BaByliss
Manicurist: Lucy Tucker @ A-Frame using Nails Inc 
Video: Tracer Ital @  Adrenalin Photographic.
Fashion Assistant:  April McCarthy
Digi Assistant: Claudia Gschwend 
Lighting Assistant: Tom Frimley