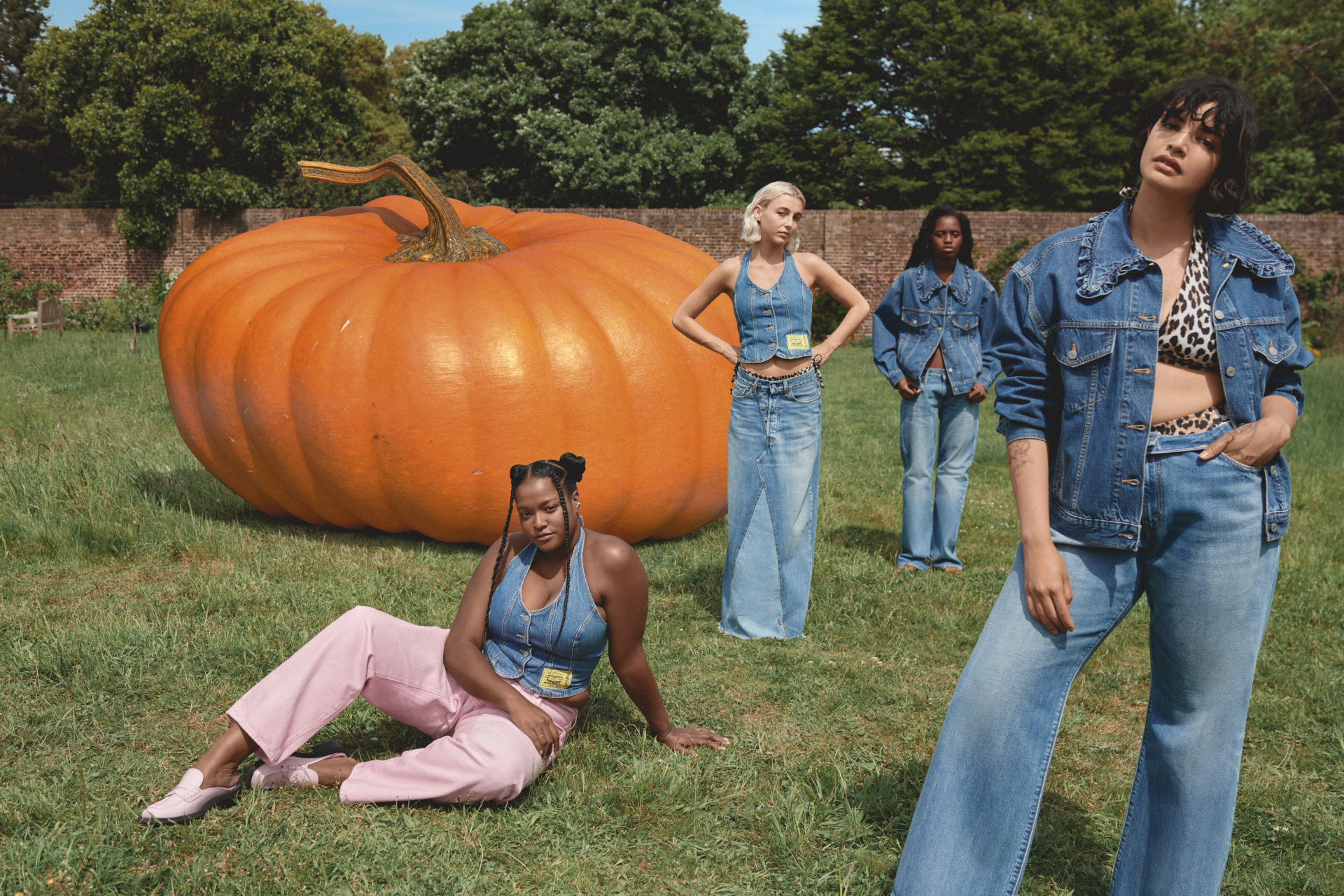 Emma Chamberlain Leads GANNI's New Campaign with Levi's
---
'Gardening never looked better'
Scandi fashion powerhouse GANNI has teamed up with Levi's for a new summer collection inspired by the great outdoors.
Emma Chamberlain Leads GANNI's New Campaign with Levi's
Known for its penchant for a good collab, GANNI has teamed up with iconic American clothing brand Levi's for a late summer collection – marking the third time the two brands have come together for a project.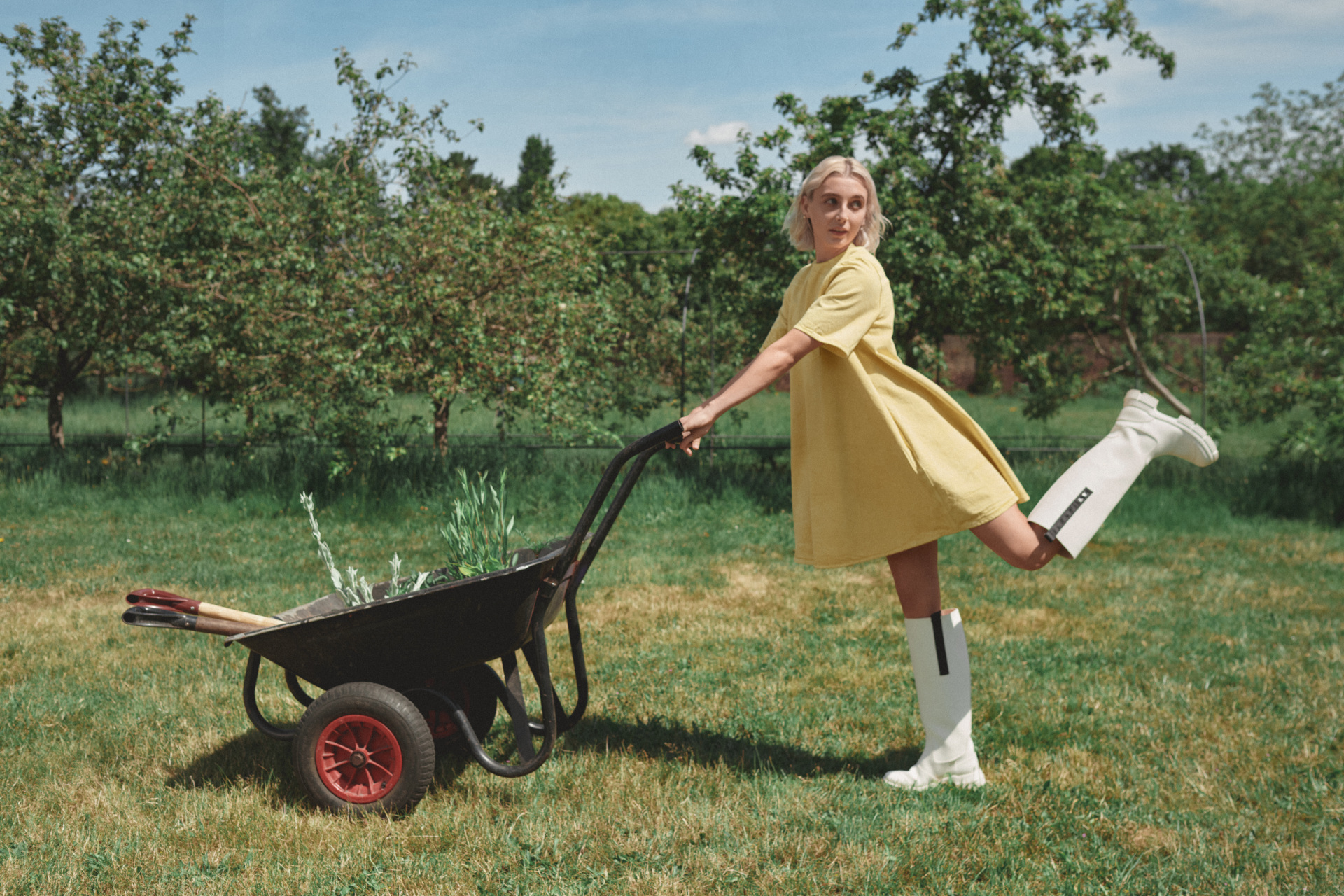 The eight-piece collection features a line of jackets, dresses, waistcoats, jeans and skirts (mostly in Levi's signature denim), all of which have been made with at least 55 per cent organic cotton and natural dyes created from real plants and minerals, using water-saving techniques. The collection also comes in an extended size range in a celebration of inclusivity and more responsible industry practices.
The accompanyng campaign, which features Emma Chamberlain and friends 'frolicking through a lush vegetable garden on a surprise-and-delight journey', was inspired by the growing gardening movement and the brands' relationship with Mother Nature. Titled 'Grow Up', it depicts the group showing off their gardening skills and taking part in a slower, switch-off lifestyle… and growing some pretty gnarly fruit and veg while they're at it.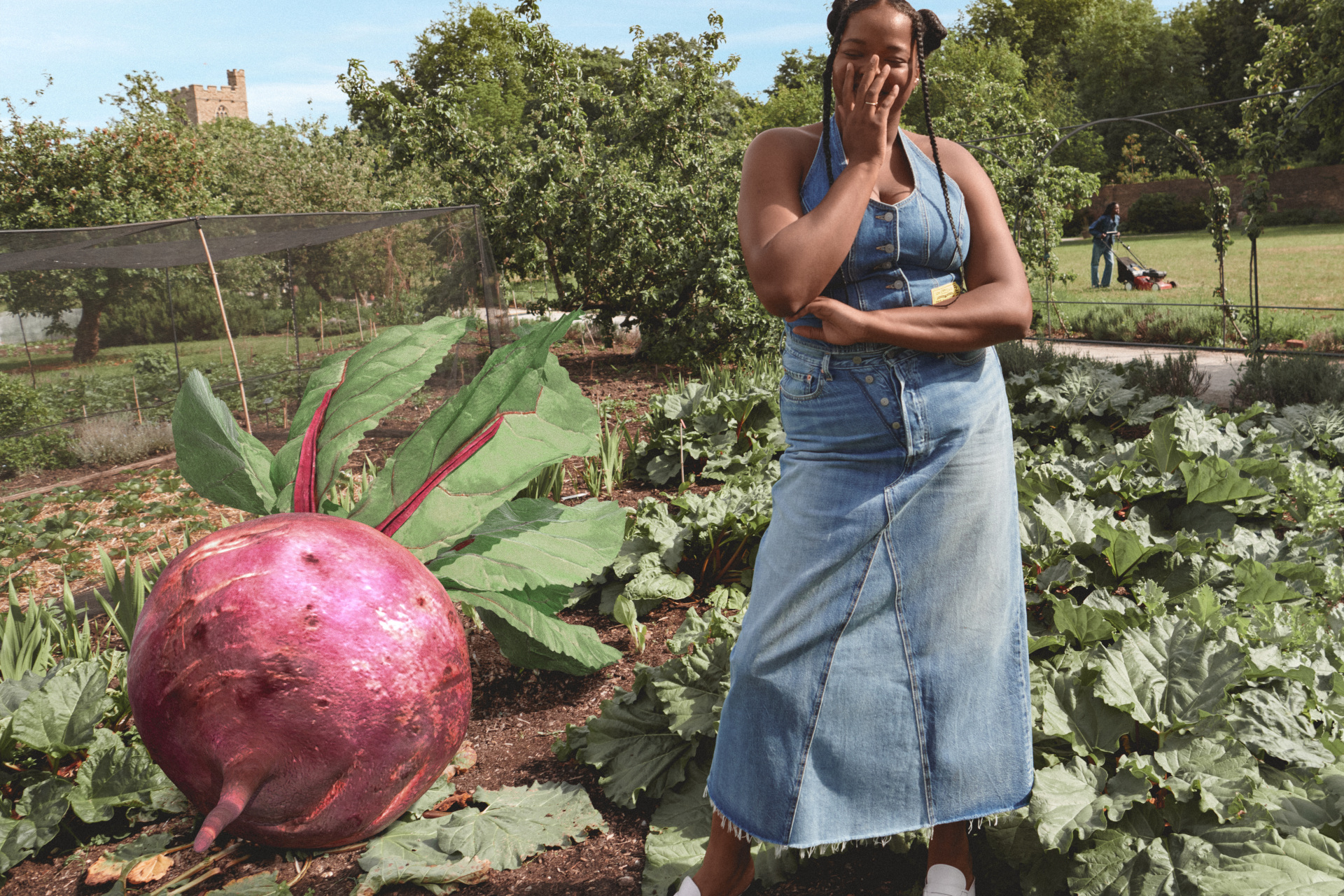 Speaking on the collection, Levi's Chief Product Officer, Karyn Hillman, commented: 'GANNI and Levi's are such natural partners. We love the optimism, irreverence, and approachability that GANNI infuses in their designs—and our shared commitment to sustainability, which is front and center in our latest feel-good collaboration. The collection is full of easy-to-wear instant classics that are as cool as they are comfortable.'
'I can't believe this is our third collaboration with Levi's, it's such a testament to the power of working together,' added Ditte Reffstrup, Creative Director of GANNI. 'We have been aligned on our visions from the very beginning and we continue to grow and learn from each other. The collection is a perfect mix of signature Levi's and GANNI elements and I love the humor-infused campaign.'
The collection premiered earlier this August on the runway at GANNI's SS23 show during Copenhagen Fashion Week, and has now officially launched in stores and online.
WATCH
EXPLORE
DISCOVER MORE
Diversity Thrived on the Runway at Copenhagen Fashion Week SS23