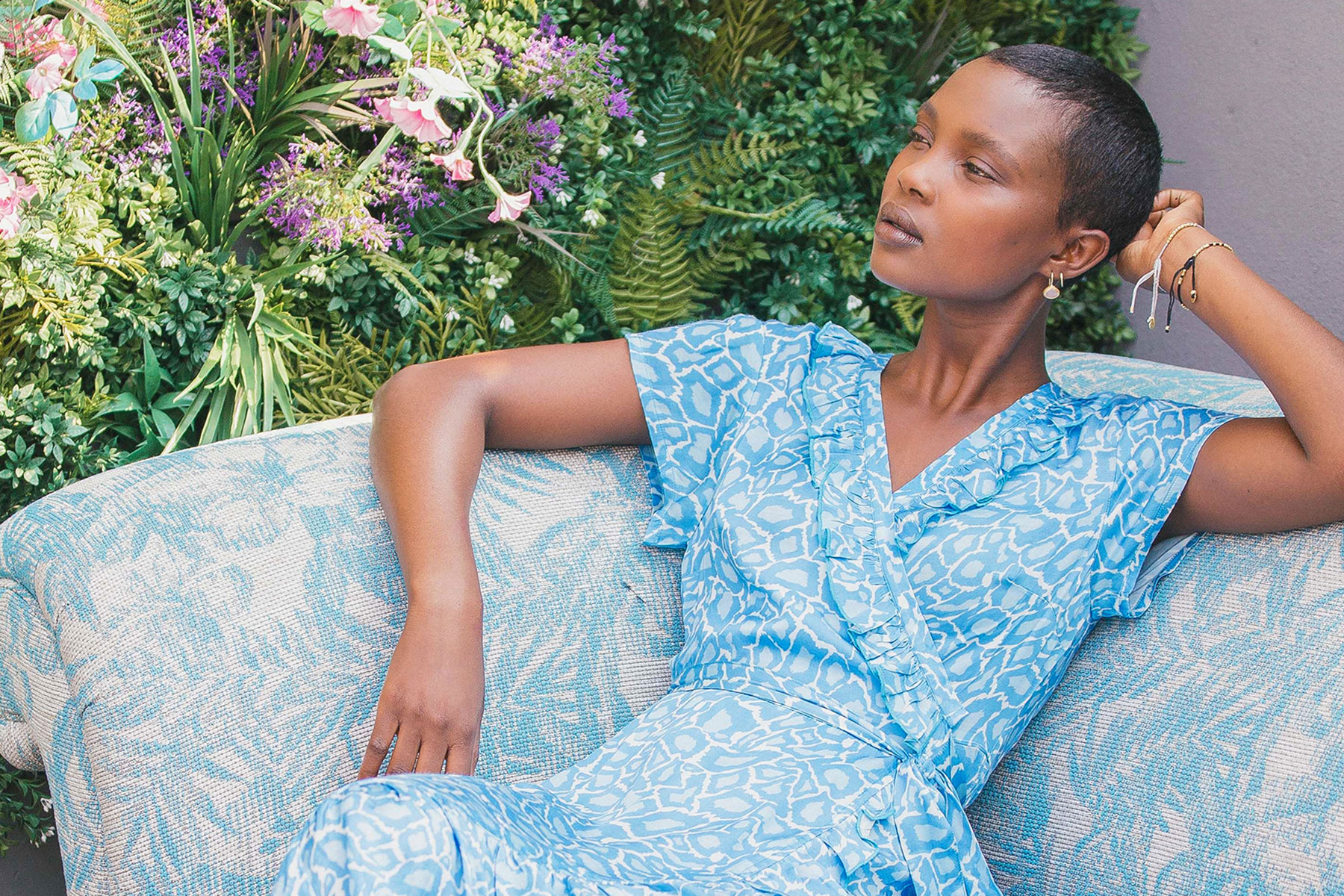 Green Heroes: Lucy Macnamara, Founder of Aspiga
The fashion brand that is not only beautiful but employs local Kenyan artisans and helps clean the beach too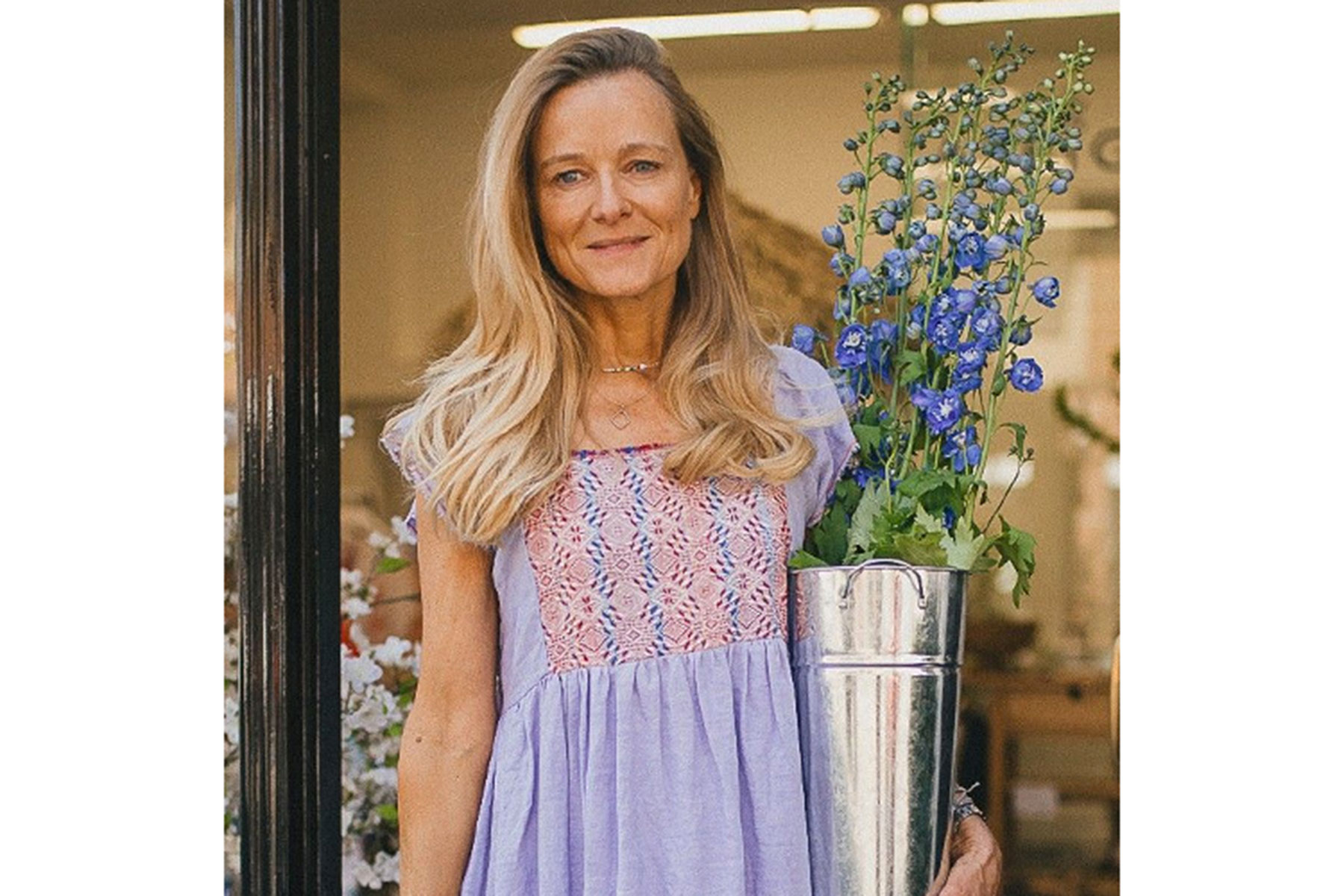 When was your green lightbulb moment?
It all began in 2006 when I was on holiday in South Africa and was awestruck by the artistry of the hand-beaded sandals from Kenya, and the intricately adorned belts. At the time I was working for the charity, Business in the Community and was keen to set-up my own business with 'giving-back' and sustainability at the heart of its purpose. I established Aspiga, setting out to stimulate the economies of these talented artisans whilst providing beautiful, quality, handmade goods using sustainable fabrics.  In partnership with the Kenyan artisans, we developed a range of sandals which I launched in London to great success.  I've built the business from here.
What green business practices are you most proud of?
In 2019 we launched the Kenyan beach clean-up initiative where we pledged to clear away a basket of plastic for every pair of our sandals sold. We have now collected over 800 baskets of plastic from Malindi beach. Last year we sponsored a group of Kenyan school children, paying their annual school fees and then they can become part of our little beach clean team. This initiative won us the Cabana and Capsule's (a US trade show) Beach Clean Up Competition and is something we do every month, Covid-allowing.
What makes you feel positive about a sustainable future?
The whole world is waking up to the fact that we cannot continue in the way we have been treating the planet. Now every business and most countries are putting sustainability high on their agenda. It's a movement that is growing rapidly. Recently the government launched new plans for the fashion industry to reduce its environmental impact and hold manufacturers accountable for textile waste.
Who is your own green hero?
Sir David Attenborough. His amazing documentary A Life On Our Planet was one of the saddest and most inspiring things I've seen in a long time, and his influence on consumer behaviour has been immense.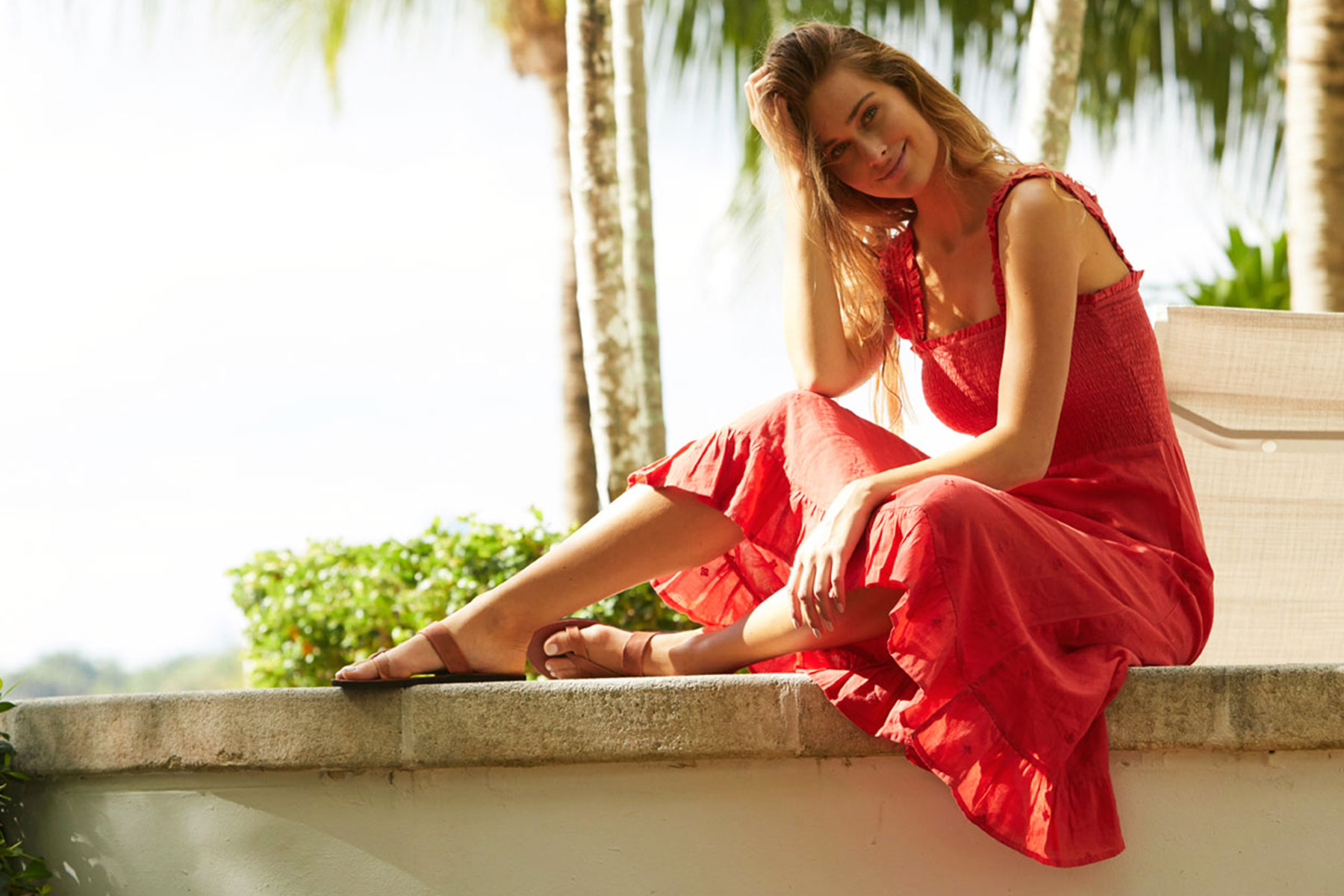 Can producing anything new really be called sustainable?
This is a good question and it's always a challenge. We are striving to produce all our collections as sustainably as possible. From our production processes to the choices of materials, fabrics, and packaging we use, we are constantly thinking about the lifecycle of our products.
I'm a big advocate of 'Circular fashion' which is all about increasing the lifespan of products to minimise the impact on the planet. We always share ideas with our customers to help them keep protect their clothes from washing and care instructions, to repair and recycling ideas.
Where do you source your materials?
We carefully source our fabrics to ensure they are sustainable and eco-friendly. We make sure our materials are verified too. Our organic cotton garments are 100% GOTS Approved (Global Organic Textile Standard Certified). The linen we use has the EUROPEAN FLAX® certification, which certifies traceability at every step of processing from flax seed to the finished product. Plus, we now only use Lenzing Viscose which is derived from Beech trees and is biodegradable.
Name three other of your favourite brands who are doing the right thing and why you like them?
Sendero – my favourite coffee shop just around the corner from our head-office in Battersea. They have launched compostable coffee capsules which I love. They are two amazing guys that have opened two stores and done very well.
Liz Earle –her website is full of health and sustainability tips, and her magazine and podcasts are musts.
And Keep – a great place to shop for eco-products is. They have good alternatives to plastics products in your kitchen.
Should we be green shaming the brands/companies who are doing nothing to change their ways?
We all have a voice thanks to social media. Programmes such as Fashion's Dirty Secrets firmly placed the movement for sustainable fashion at the forefront of the news and we have seen real change happening ever since. With new initiatives from the government, the rise of the sustainable fashion influencer, and the Covid lockdown, we have all had more time to consider our purpose and the impact on the planet. The tide is changing.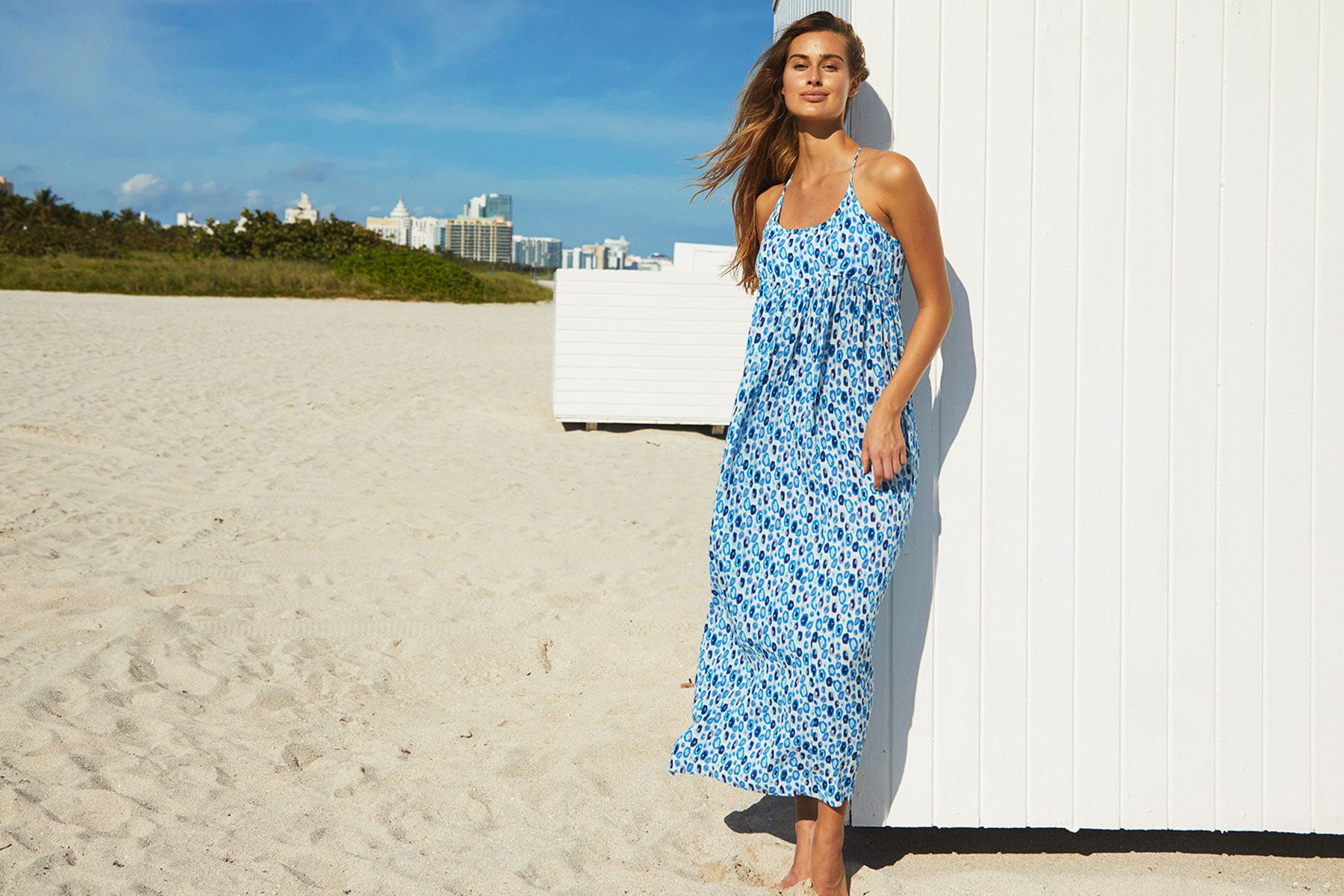 What are the biggest challenges in running a sustainable business?
It is more expensive to produce and a big investment in terms of commitment, resources and business practices. From the materials, production to the packaging and how we run the office you must consider every, tiny detail. The commitment is real. It comes at a cost but is profoundly important.
What advice can you give to other businesses who are wanting to do better?
Review your current practices and do your research. There are so many great sustainable fabric and component options available now. Make sure that the factories you work are certified, offering fair pay and good working conditions.  All of our Indian suppliers are Sedex Certified (Supplier Ethical Data Exchange) or SA800 Certified, which ensures that ethical business practices are maintained in regard to labour standards, health and safety, the environment and business ethics.
Will you sign up to going carbon neutral (or even negative) by 2050? (and what steps are you taking now)
In 2020 we partnered with CarbonClick, enabling consumers to purchase carbon credits at checkout. These go directly to supporting gold standard verified carbon offset projects such as forest restoration, tree planting and renewable energy projects around the world. This initiative started in October 2020 and has already been used by 4% of our customers offsetting over 224,579 lb of carbon.
In partnership with international conservation charity World Land Trust, Aspiga will be offsetting the projected 100 tonnes of paper that we will use in our brochures for 2021. This will enable the World Land Trust to buy and protect acres of the world's most biologically significant and threatened habitats.
Hopefully, in the future we will be able to sign up going completely carbon neutral, but currently we are too small a business to sign up, which is why we are offsetting in any way we can in the company.
Three things we should all, as individuals, be doing to help in the climate change fight?
There are so many things we can all do to help the climate change fight.  Be mindful about your resources at home. Put your wash on a colder setting and limit the use of you dishwasher to once a day. Buy local as much as possible, and compost kitchen food waste to feed the garden. Take a walk or cycle over jumping in your car. I am a big advocate of up-cycling too. From re-modelling old clothes to sharing books, we can all do our part for sustainability.
Read more about Aspiga's sustainability focus here, and-planet and join their Facebook Community Group – Aspiga's Sustainable Living Community.
MORE GREEN HEROES: