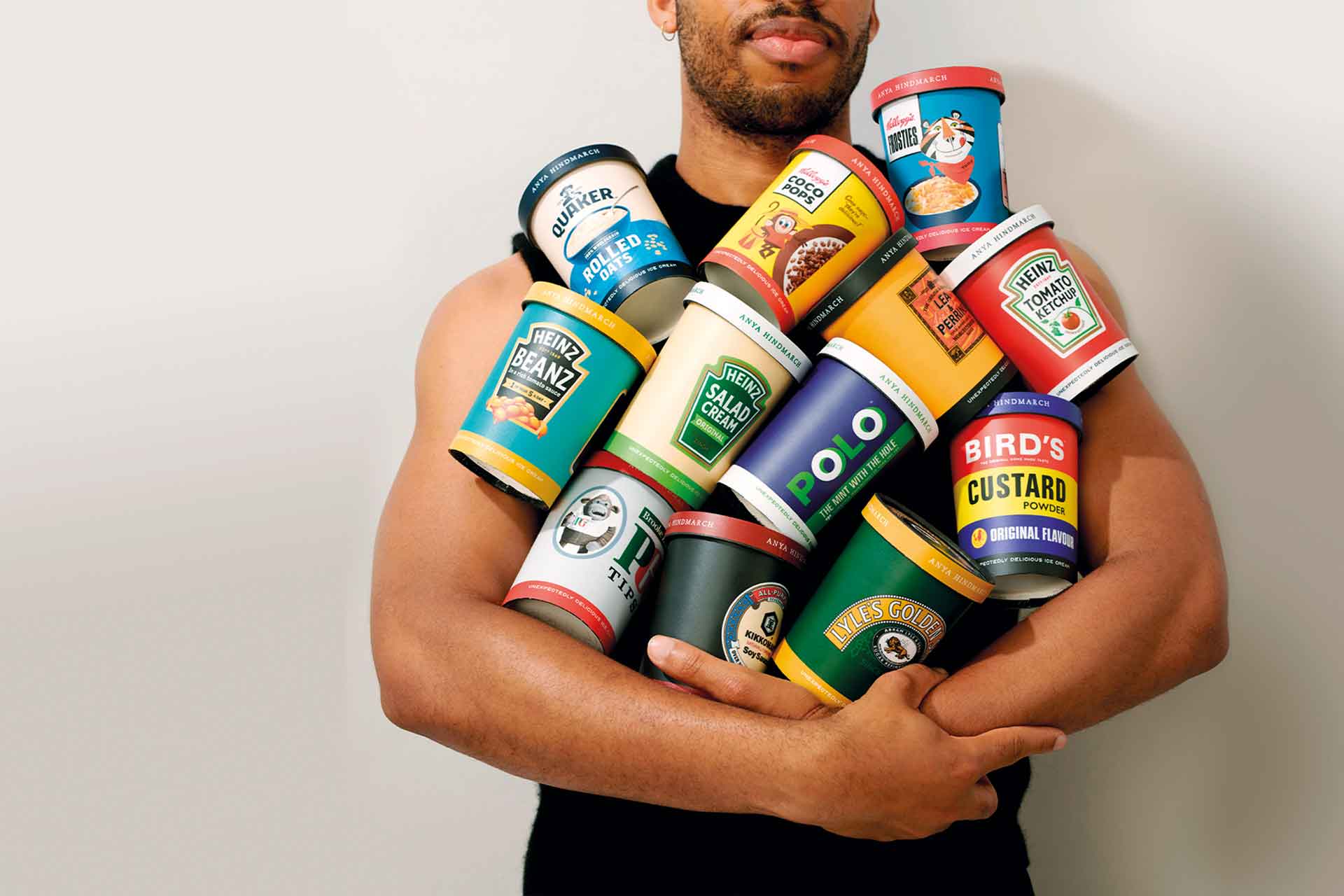 How Anya Hindmarch Is Elevating the Every Day While Championing Sustainability
---
Anya Hindmarch is a Great British Brand 2023
Anya Hindmarch is an entry in our Great British Brands 2023 book. 
Anya Hindmarch: Great British Brand 2023
'In these tough, turbulent times, creativity trumps everything. So we've spent time focusing on the creativity in our Village, doing some quite mad and bold projects for a fashion brand, from ice-cream and nail parlour to a non-alcoholic off-licence. We went from doing big shows for exclusive audiences that last about nine minutes with huge costs and carbon footprint, to building fun experiences that last for weeks to which everyone's welcome. It brought our community together and gave us a platform to talk about the things we care about, like sustainability. I do my best work when I drown out the noise and listen to my gut. It was important to create an immersive, localised world that felt authentic and that you can't get online. We already build the cost of carbon offsetting into our products and, like everyone, we're facing massive price hikes. It's inevitable that luxury will get more expensive, but I believe our customers are getting the message to buy fewer but better things.'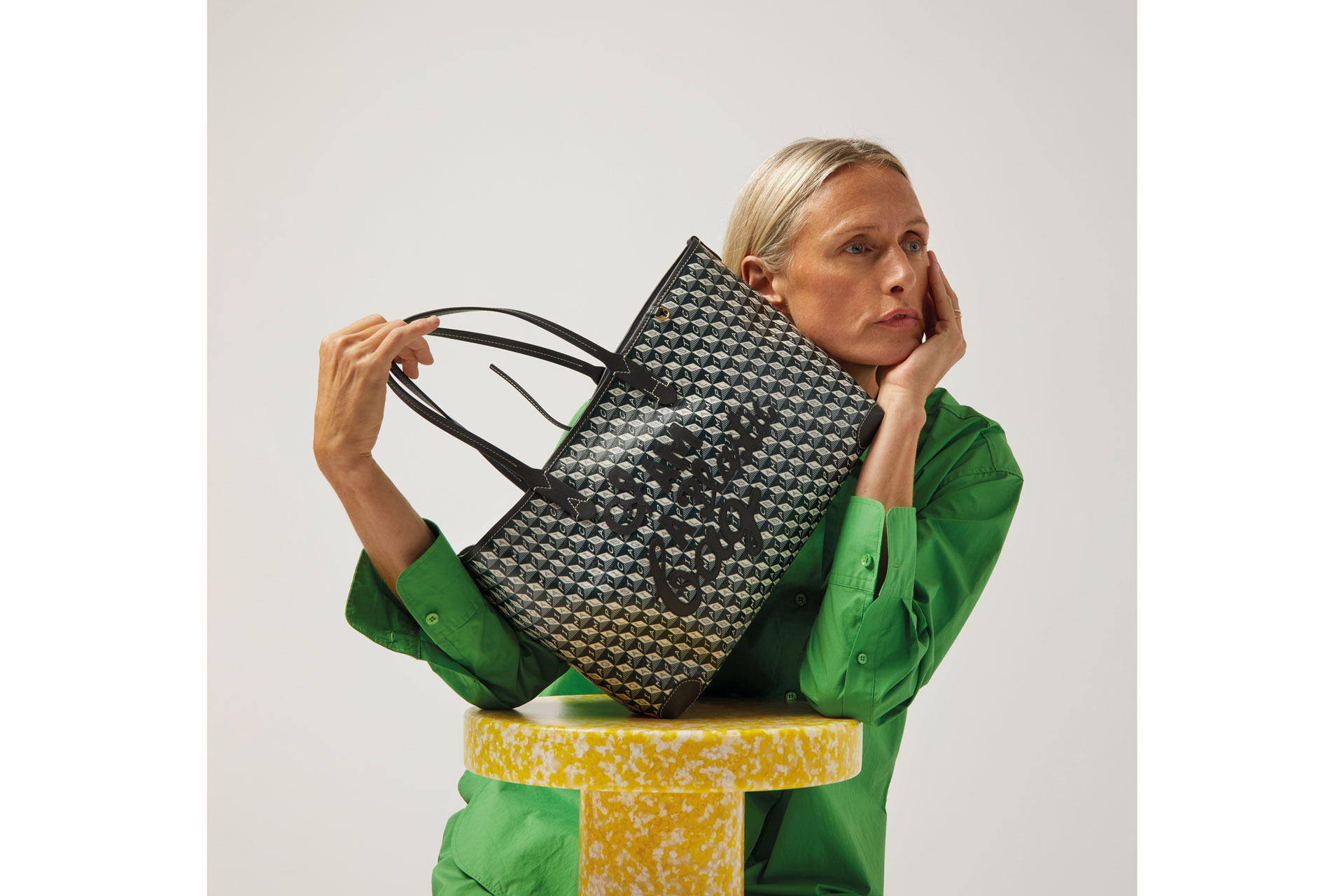 'I watched the demise of British manufacturing and factories closing when I started my business, but now we're exploring what we can make in the UK again, which feels like an exciting option. It's good for the environment not to be moving things around the world and so our direction of travel is trying to source and sell locally. It's not quick to fix, as lost skills that could take a while to build up again, but I'm really hopeful it can happen. We launched our special hampers and some lovely gifts at Christmas alongside our popular café, and there's more fun in our pipeline this year. I will always adore handbags but equally I love anything that's pleasurable, from  accessories and food to experiences, so our brand has definitely become more lifestyle.' – Anya Hindmarch CBE, Founder and Designer.
Brand Timeline
1987
Anya Hindmarch founded her luxury, organisation-obsessed, accessories business, with craftsmanship and creativity at its heart
2007
Launch of the 'I Am Not A Plastic Bag' tote, igniting the debate on plastic bag use and contributing to the UK starting to charge for single-use bags
2020
Launch of the 'I Am A Plastic Bag' tote with a cotton-canvas feel but crafted from 32 half-litre plastic bottles in a bid to divert them from landfill
2021
Launch of The Village on Pont Street, with five stores, café and Village Hall, an ever-evolving space for one-off experiences
2021
Launch of the 'Return To Nature' collection made from fully compostable leather that can actively improve soil health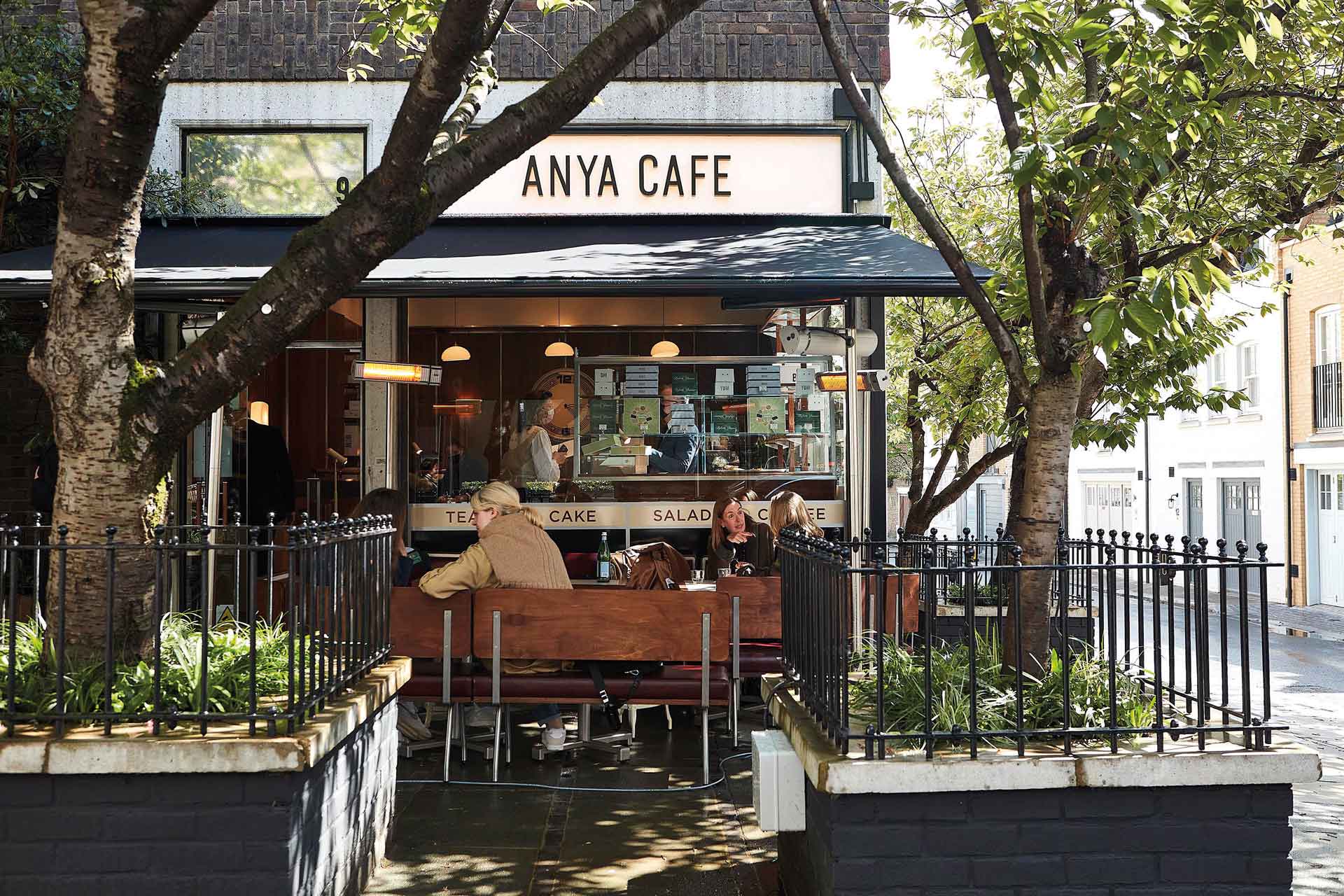 DID YOU KNOW? 
At The Ice Cream Project, people enjoyed unexpected flavours from baked beans to ketchup, continuing Anya's love of elevating the everyday. 

The 'Return To Nature' range features hides that are fully traceable, with no harmful chemicals, and the products are finished with liquid silk. 

To launch the 'I Am A Plastic Bag' collection in 2020, the London stores were filled with

over 90,000 plastic bottles, roughly the number going into landfill every 8.5 minutes. 

The 'Universal Bag' was launched with Waitrose and Sainsbury's, and continues the fight to reduce plastic bag usage – nearly half a billion were sold between 2020-2021.

The popular Anya Café serves breakfast, lunch, tea and early evening drinks. The cakes, all

given an Anya Hindmarch twist, can be taken away as gifts.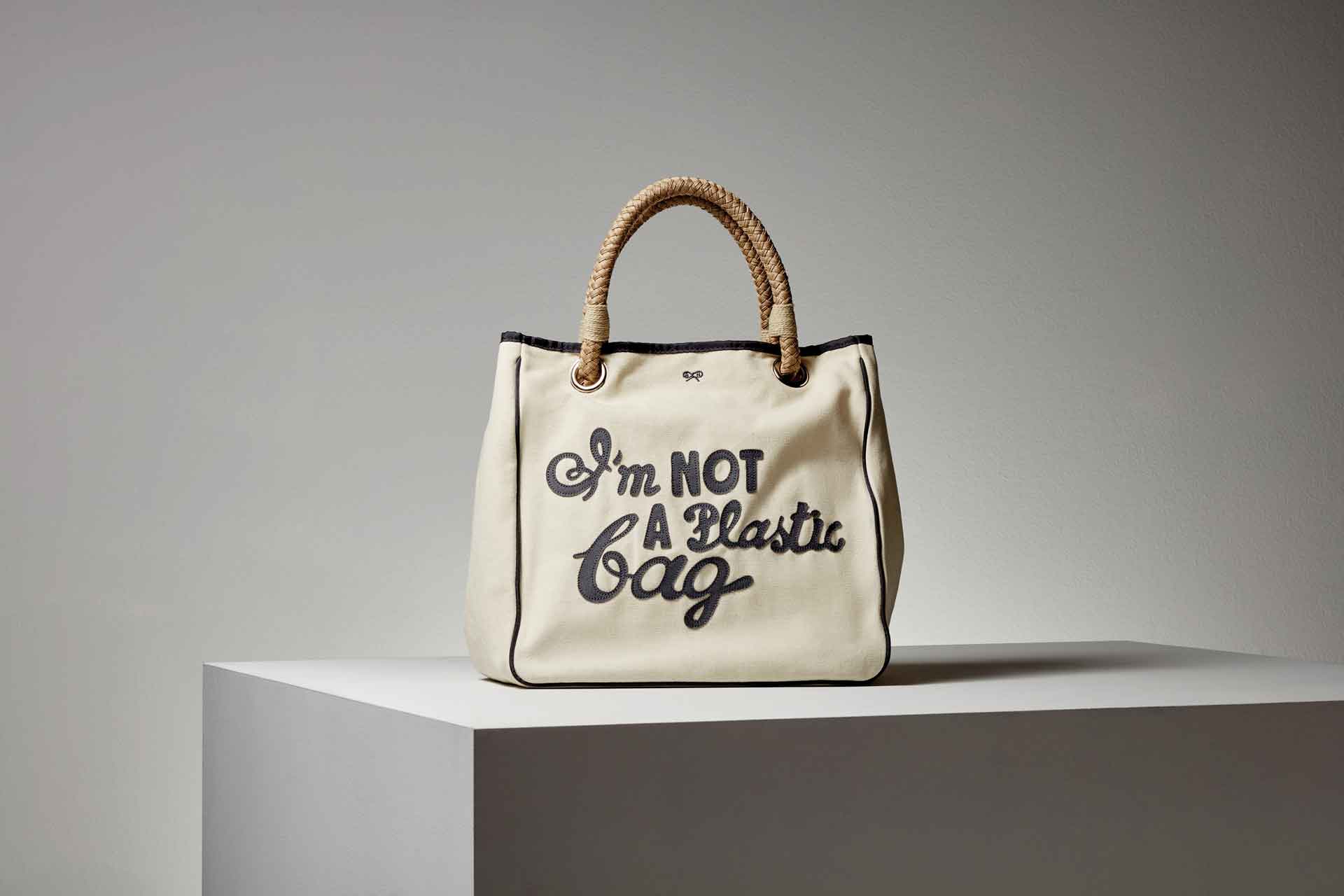 ANYA HINDMARCH
The Village Hall, 11 Pont Street, London, SW1X 9EH
+44 (0)20 7501 0168