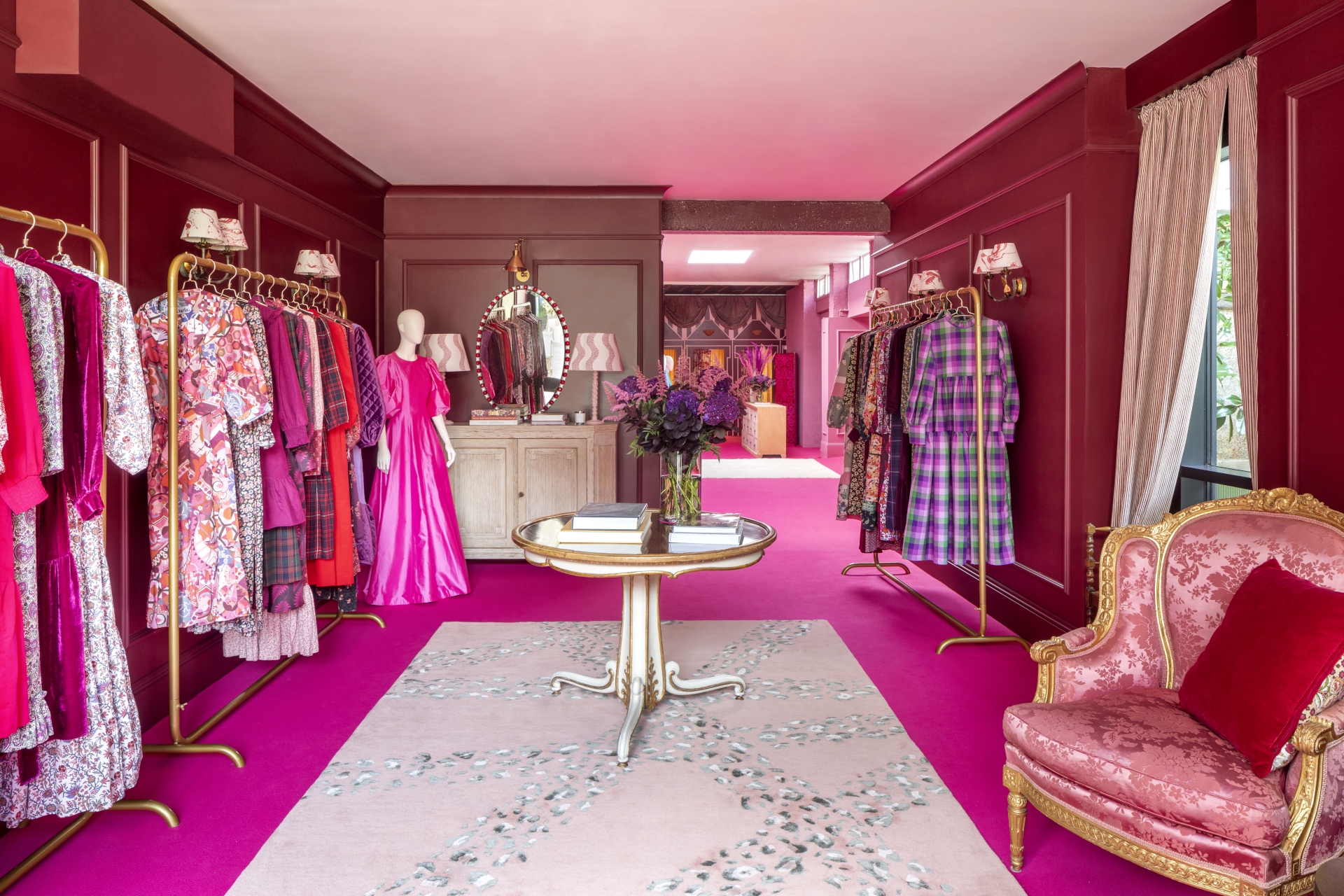 Isabel Spearman's Daily Dress Edit Returns to Belgravia
---
Book your slots to shop some of the most sought-after dresses of the season
In need of a new seasonal wardrobe? Make your way down to Belgravia this autumn, where you will find the Daily Dress Edit's AW21 pop-up shop. Founded by Isabel Spearman, the collection of dresses are perfect for easy day-night autumn dressing and the upcoming party season…
Isabel Spearman's Daily Dress Edit Returns to Belgravia
Shopping bags at the ready: you can now book private shopping appointments at the Daily Dress Edit pop-up in Belgravia, where Isabel Spearman will be showcasing her biggest collection of dresses to date. The pop-up returns to the city on 29 September, with a selection of dresses ideal for the autumn-winter season.
The Daily Dress Edit will be open for three weeks, with 1-1 shopping experiences with founder Isabel Spearman booking up fast. The pop-up, which places emphasis on slow fashion, will showcase dresses from over 40 brands (many of which Isabel herself helped co-design), including Rosie Caldwell, Anna Mason, Clary & Peg, Johanna Sands, Baukjen, Darla Studio, and O Pioneers.
For the first time, the pop-up will present a new addition: the Belgravia Edit, featuring anticipated new season dresses from cult brands like ME+EM, Beulah and My Wardrobe HQ.
This year, the Daily Dress Edit will take place in Eccleston Yards, overlooking Belgravia's urban oasis from a boutique created by interior designer Lucy Barlow, founder and creative director of Barlow & Barlow. Lucy has transformed the pop-up venue into a Regency dress store with a modern 70s glam twist for the occasion, with a rich colour palette of burgundy and pink that will complement the autumnal theme.
The pop-up will also be hosting the work of emerging designers during London Craft Week this October. This includes textile specialist Freya Simonne and designer Jeanie from Back by Sundown (a brand that works exclusively with sustainably sourced fabric), who will be hand stitching dresses, and Mekala from contemporary fashion brand Manimekala, who will be hand marbling fabric.
Speaking on the pop-up, Isabel Spearman commented: 'This is my favourite time of the year and I am thrilled to be back in beautiful Belgravia to champion so many brilliant brands. The Daily Dress Edit is usually a virtual platform to showcase slow fashion, so to have the opportunity to present them in real life is very exciting. I cannot wait to spend three weeks in Eccleston Yards and see everyone again after the year that we've had.'
You can visit the Daily Dress Edit pop-up in Belgravia from 29 September to 17 October 2021 at 14-15 Eccleston Yards Belgravia London, SW1W 9AZ. For more information, please visit belgravialdn.com or follow @DailyDressEdit and @Belgravia_LDN on Instagram.
During London Craft Week, you will be able to see Freya Simonne at work on Monday 4 October (1am – 3pm), Jeanie from Back By Sundown on Tuesday 5 October (10.30am – 12.30pm) and Mekala from Manimekala on Wednesday 6 October (10am – 12pm). 
Featured image: (c) Ben Sage