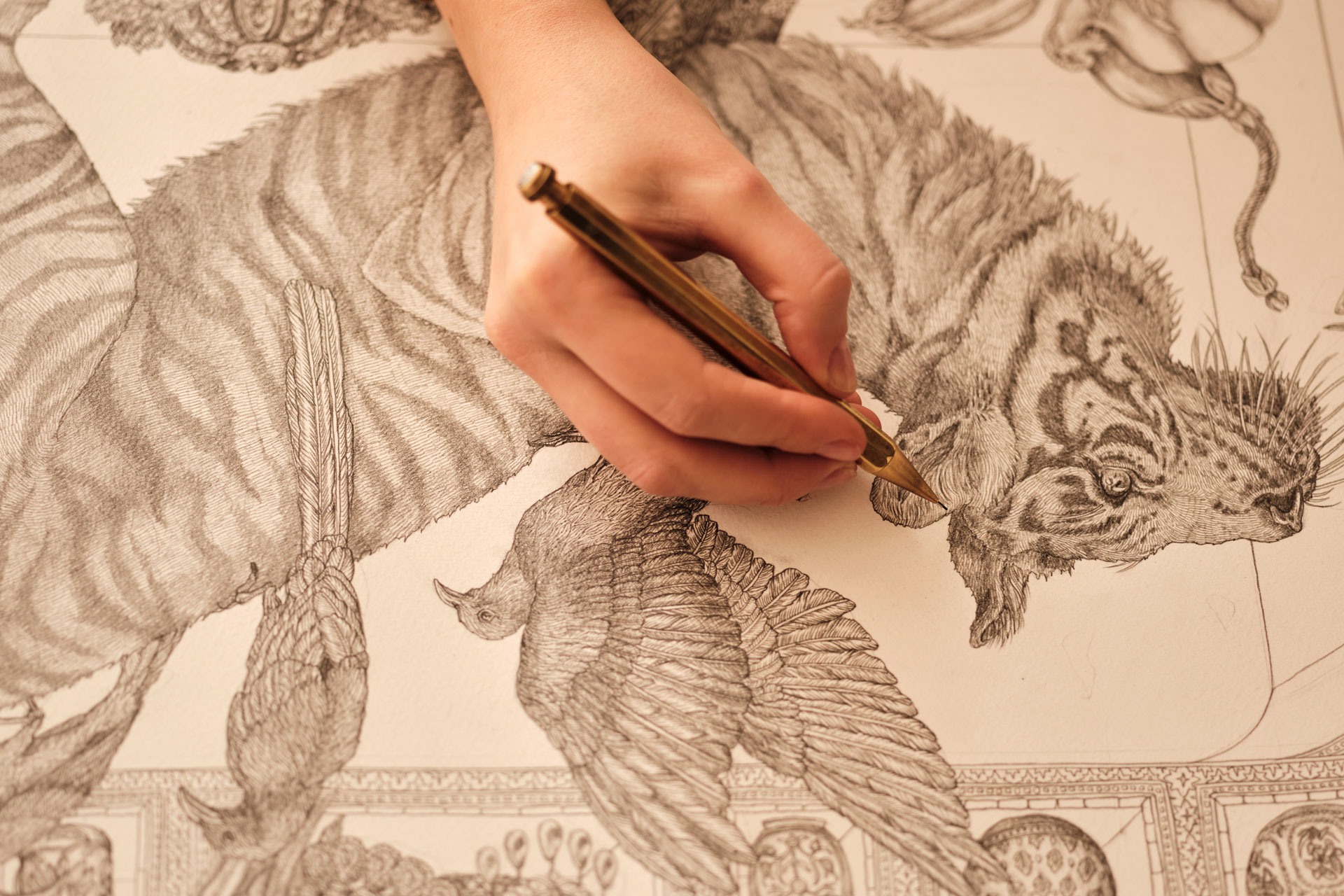 The C&TH Guide To London Craft Week 2022
---
What to see and do at the capital's annual crafting festival
Year after year, London Craft Week shines a light on some of the most exciting makers through a programme of workshops, experiences, pop-ups, exhibitions and talks. The festival returns to the capital for its 8th edition from 9 – 15 May with a programme of over 300 events, showcasing works by more than 765 artists. Here are some of this year's highlights.
London Craft Week 2022: What's On?
Country Pavilions
A new feature for this year will be curated Country Pavilions, which will serve as a platform for exploring global perspectives – with the inaugural focus being on Malaysia and Norway. The first major exhibition, Tenun Pahang: Weaving Hope, will showcase Royal Pahang Silk Weave at the Malaysia High Commission, presented by HM Queen Azizah of Malaysia, who has been an ambassador for the vanishing craft of silk weaving in Malaysia for more than two decades. At Cromwell Place, meanwhile, Norweigan Crafts will display a collection of pioneering works from up-and-coming creatives in Norway's collectible design, craft and art scene of the last 100 years. Running in collaboration with Oslo-based multidisciplinary platform and artist group PYTON, the exhibition will include works by artists including Lina Viste Grønli, Sigve Knutson, Gunnar Havstad, Elisabeth Haarr and Synnøve Anker Aurdal.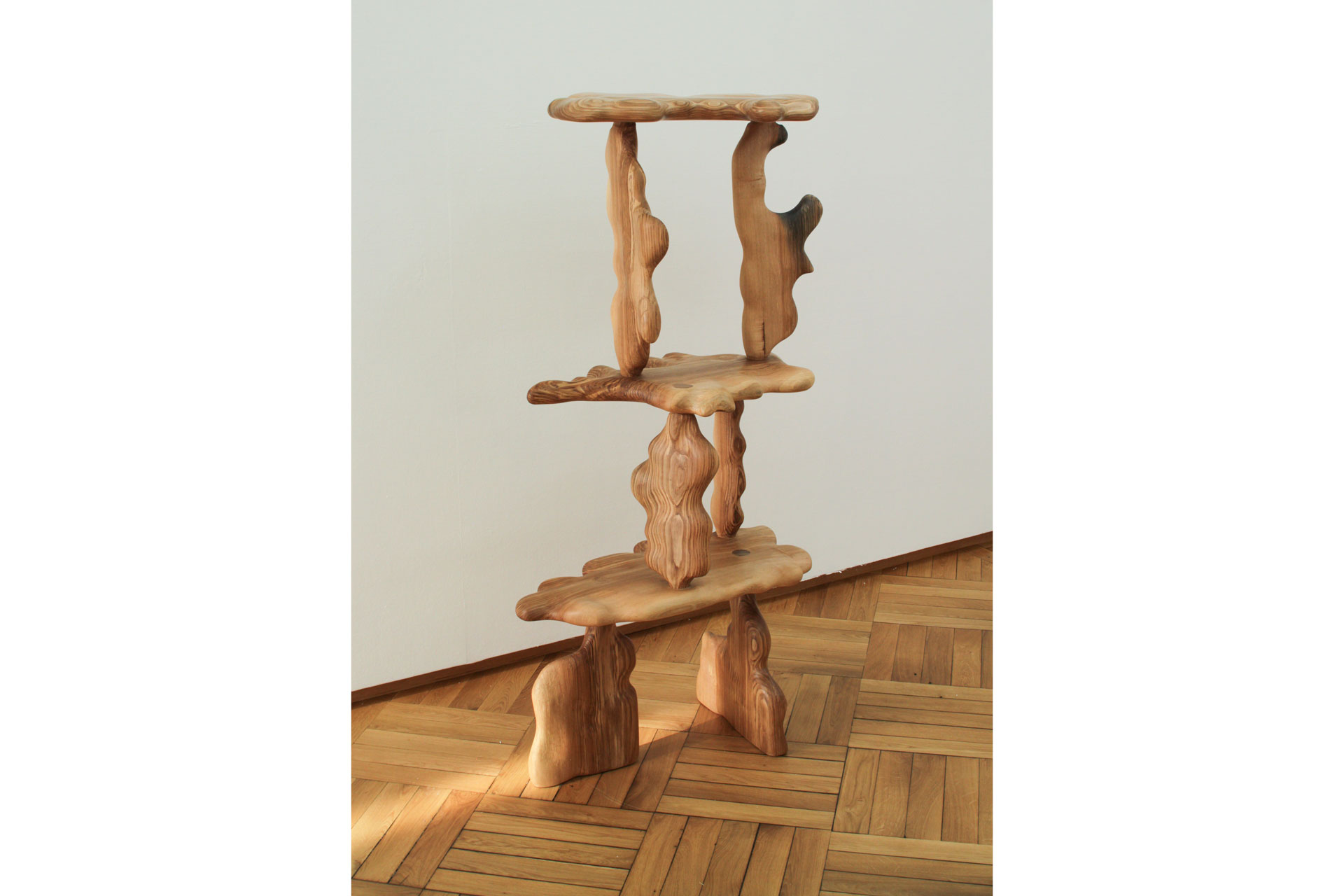 Environmental Initiatives
Once again, sustainability in crafts will be a key theme, with a focus on the technologies and materials that are shaking up the industry. The Mills Fabrica will present a programme of shows, demonstrations and workshops, including the first exhibition of Circulose® by Renewcell, a cellulose material made from 100 per cent recycled textile waste. Other Mills Fabrica highlights include The Urban Fungariam, which will explore the possibilities of the cultivation of mushrooms as an alternative to manmade materials, and an installation looking at the versatility of linen, an inherently low-impact fabric. Social enterprise Goldfinger will also be hosting a panel discussion on the future of sustainable design, and The New Craftsmen will present an exhibition on the making traditions centralised around plants.
Craftsmanship in Fashion
Numerous programmes will explore craftsmanship in the fashion industry, including a project running in collaboration with the V&A's Fashioning Masculinities exhibition. London Craft Week will present a series of events around the topic of men's fashion, such as an upholstery demonstration using recycled materials from RÆBURN by Jay Blades, presenter of The Repair Shop. Rising stars who are making waves in eco-fashion will also be spotlighted, with highlights including a patchworking and fabric recycling workshop with British fashion designer Daniel w. Fletcher and beanie making with London-based Brazilian designer Joao Maraschin. Elsewhere, Anya Hindmarch will host a talk asking: is there a future for leather?
Also not to be missed is a pop-up and exhibition from leading scarf brand Sabina Savage. Guests can hear Sabina discussing her creative process, plus a panel discussion featuring jeweller and engraver Castro Smith and ceramic artist Joseph Dupré will explore mythology and storytelling in design.
Curated Programmes
Events will take place across four main areas: Belgravia, Chelsea, St James and King's Cross. We've picked out our highlights across each.
Belgravia: Anna Mason will host a lampshade-making workshop using upcycled materials.
Chelsea: Tabitha Simmons, creative director of Tanner Krolle, will host an intimate lunch at Beaverbrook Town House.
St James: After-hours events will include behind-the-scenes tours, demonstrations and tastings in partnership with Rémy Martin.
King's Cross: Coal Drops Yard will be the hub for workshops here, including an introduction to digital fashion with The Fabricant at Central Saint Martins.
Collectible Design
Exhibitions, expert-led tours and discussions will highlight the best of crafted collectible design, in line with the growing interest in craft from contemporary collectors of furniture, decorative arts and jewellery. A key highlight will be a group exhibition at Sotheby's London, Quartet: Goldsmithing in London Now, which will include works from a new generation of goldsmiths including Sian Evans and Castro Smith. Elsewhere, Tristan Hoare Gallery will present a solo show of works by Turkish ceramic artist Alev Ebüzziya Siesbye, known for her delicate vessels, and Philips will offer private tours of Phillips' Design auction highlights exhibition, led by Domenico Raimondo.
For the full programme visit londoncraftweek.com
Main image: Sabina Savage
READ MORE: