While her husband was Prime Minister, Samantha Cameron was secretly sewing at home in Downing Street. Alice B-B meets the former first lady who was never going to put her feet up…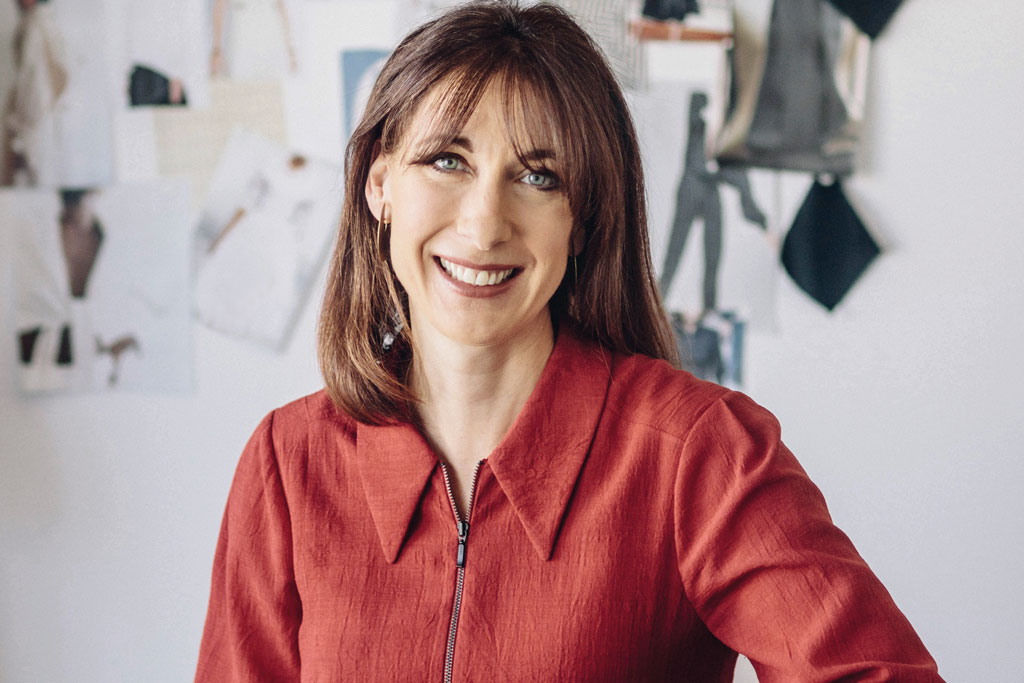 Teenage Dreams Come True
Frankly, in the summer of 2016, it would have been totally acceptable for Samantha Cameron to put her feet up: four children, former creative director for luxury British brand Smythson and her husband David had just resigned as Prime Minister. No one would have flinched had she popped her slippers on. But Samantha, the ankle-tattooed beauty, who is equally cool at a state banquet in Washington with the Obamas or dancing in the clubs of Ibiza, was just getting started.
During David's tenure as Prime Minister, if you'd flown an invisible drone deep into the core of the family home on Downing Street, the footage would have revealed something quite unexpected: Samantha, at a sewing machine, having lessons in pattern cutting. 'It did feel very calm, being in Downing Street, in my own little world and no one knowing what I was doing other than my close friends and family.'
The Most Fashionable Restaurants in London
But this wasn't just a distraction from the political swirl or the equivalent to Dennis Thatcher playing golf. This was serious stitching. Samantha was methodically putting the pieces needed to fulfil her teenage dreams. 'I always wanted to start my own fashion label,' she explains. 'That was the plan as a teenager.' But she got sidetracked. After studying fine art at Bristol, Samantha went to work for Smythson on Bond Street in the mid-1990s. She started out designing their shop windows and within a year was made the creative director – taking the business from a solid, if staid, company – to one of the most desirable leather goods and accessories companies in the luxury market. 'There were moments I was going to leave Smythson and start up my own fashion business…but then we did a management buyout and they gave me equity in the company, and then you have children, and then your husband becomes Prime Minister…' Samantha says, comically deadpan, whilst raising a groomed chestnut eyebrow.
Moving In

She finally stood down from Smythson in 2010, when David was elected Prime Minister and the family moved to Downing Street. As well as elegantly fulfiling the First Lady's duties, it gave Samantha more time to spend with her children and to think about her own business. 'I wanted to make a very consistent fashion brand for a particular woman at a particular price point,' she explains, 'positioned between the top end of the British high street and designer brands.' The specific woman Samantha had in mind was borne from her own need. 'Working at Smythson as a creative at a senior level in the company, I found it really difficult to find clothes for work at a mid-price point that didn't feel corporate but were still appropriate in a professional capacity.'
Great British Brands: Your Very Own Bible to the British Luxury Industry
In 2016, after nearly four years of plotting, doing market research, finding fabrics and factories, making and testing samples, Samantha was finally ready. She named the collection Cefinn (a loose acronym of her children's names: Nancy, Elwen, Ivan, who suffered from cerebral palsy and severe epilepsy and tragically died in 2009, and Florence), and presented her elevated day-to-evening wear to Selfridges and Net-a-Porter. Both immediately placed orders.
And then it was June 2016… the Brexit vote happened, David stepped down and the family moved back to their Notting Hill home. 'I'd created the collection, but I had yet to finalise investment, create the business and build a website,' says Samantha. 'The six months after we left Downing Street were the busiest of my life.'
Moving On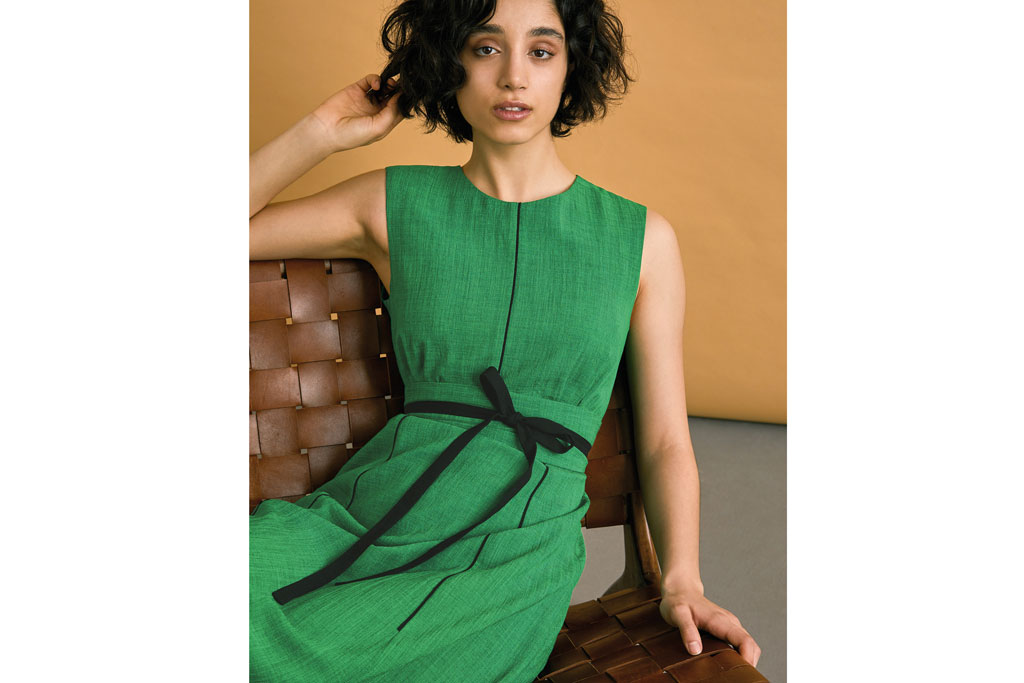 Naturally, Samantha ploughed on. And today we're sitting in the chic meeting room at the Cefinn headquarters, a lofty studio in West London, swishing through a rail of Autumn /Winter garms; her fourth collection. The clothes are great. Dresses, trouser suits, skirts with sporty styling details with enough edge to make the wearer feel relevant, but without frightening the boardroom. They're the kind of problem-solving pieces you long to have in your cupboard; not loud or shouty, but slip 'em on and you look chic and pulled together. Cefinn is the kind of 24/7 dressing you can wear with trainers and a blazer on the school run, then slip on a pair of heels and some jewellery for an event in the evening. 'I feel it's my mission to create more of those trusted friends to have in your wardrobe that you reach for time and time again,' she says, zipping about the office in a chic navy jumpsuit, a sample for S/S'19. (It's so good, I've already placed my order.)
The hardest part of the business, she explains, is finding fabrics. 'They need to be high performance; washable, won't crease, comfortable, look and feel luxurious and at the right price point.' She adds, 'They need to behave well.' This, so the Cefinn customer can avoid the kind of mishaps she experienced. 'I had endless disasters,' Samantha says, closing her eyes and shaking her head at the memories. 'There was one time, when I'd just had a baby and sat down at the Party Conference to watch Dave's speech, knowing I'd have to get up on stage at the end in front of all the TV cameras. As I sat down I could feel the dress rip down the side… it was a nightmare!'
Breaking Into The Industry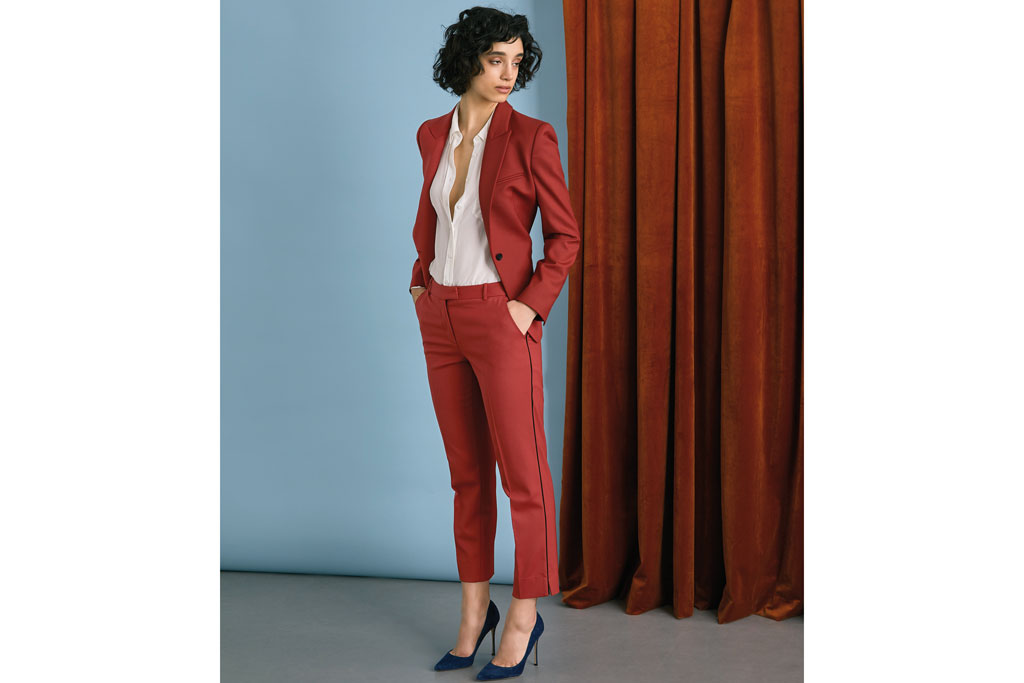 Starting a fashion business in the current unpredictable retail climate hasn't all been plain sailing. 'I definitely feel like I've been really tested. The fashion industry is tough; but then someone emails and says, "Your dress is brilliant." That is the inspiration to keep going.' Her tenacity and drive are unswerving, for which she partly thanks her entrepreneurial mother, Annabel Astor, who founded the interiors and homeware brand OKA, which sold this year for a rumoured £40m. And partly, 'because I enjoy working,' she explains. 'I enjoy the mental stimulation of trying to solve a problem. And I love my team and the adrenaline hit you get working towards a common goal.'
She also praises her husband for his support. 'He's been brilliant,' she says. 'He's been travelling a lot but when he's around he's very hands-on with the children and I can delegate a lot more than I could in the past.' I wonder how deeply David gets involved with Cefinn. 'He'll definitely give me feedback,' Samantha says. 'He likes very simple things; too fussy or anything asymmetric he can't deal with at all,' she adds, laughing. Eldest daughter Nancy looks to have inherited the artistic gene. 'She sews her own clothes,' says Samantha, 'she'll appear in my cast-off trousers that reemerge as a skirt and boob tube. She's very good.'
To The Future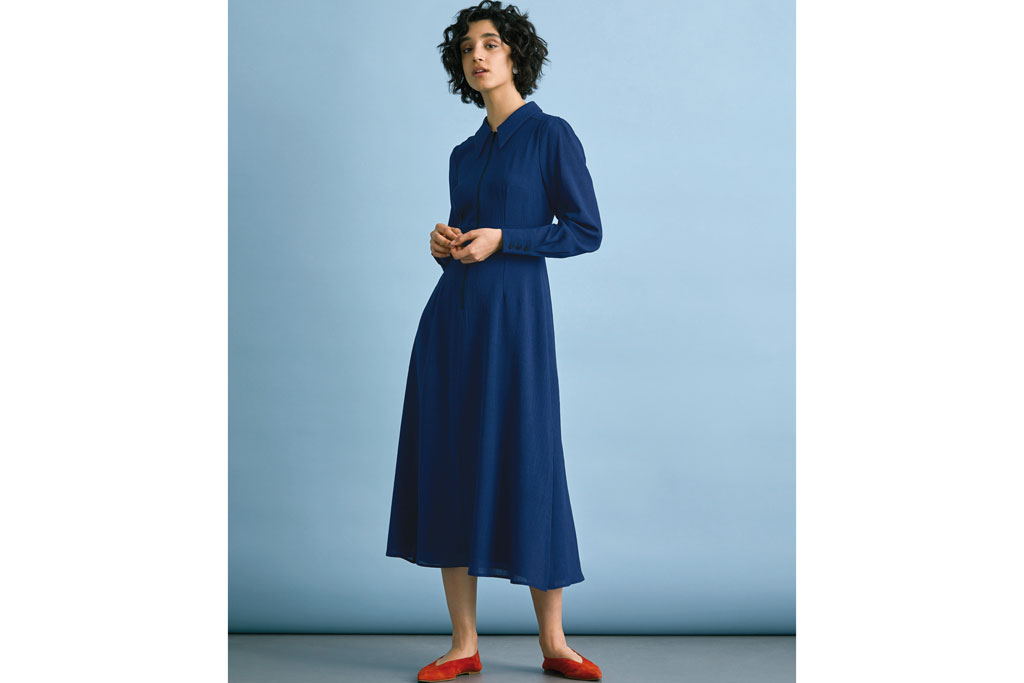 Samantha's long-term vision for Cefinn is simple. 'It would be great to have the business in a place of sure footing, with a healthy customer base,' she says, 'but I try not to think too much beyond six months. Otherwise you can wish your life away. And,' she adds, 'I think I operate quite well in the present.' For someone who's spent more time than most with an uncertain future, she's done an inspiring job of being in the moment and thinking on her feet. Which is why Samantha Cameron was never going to put them up.
Shop the collection at cefinn.com
100 Years of Suffrage: What It Means to be a Woman in 2018
---