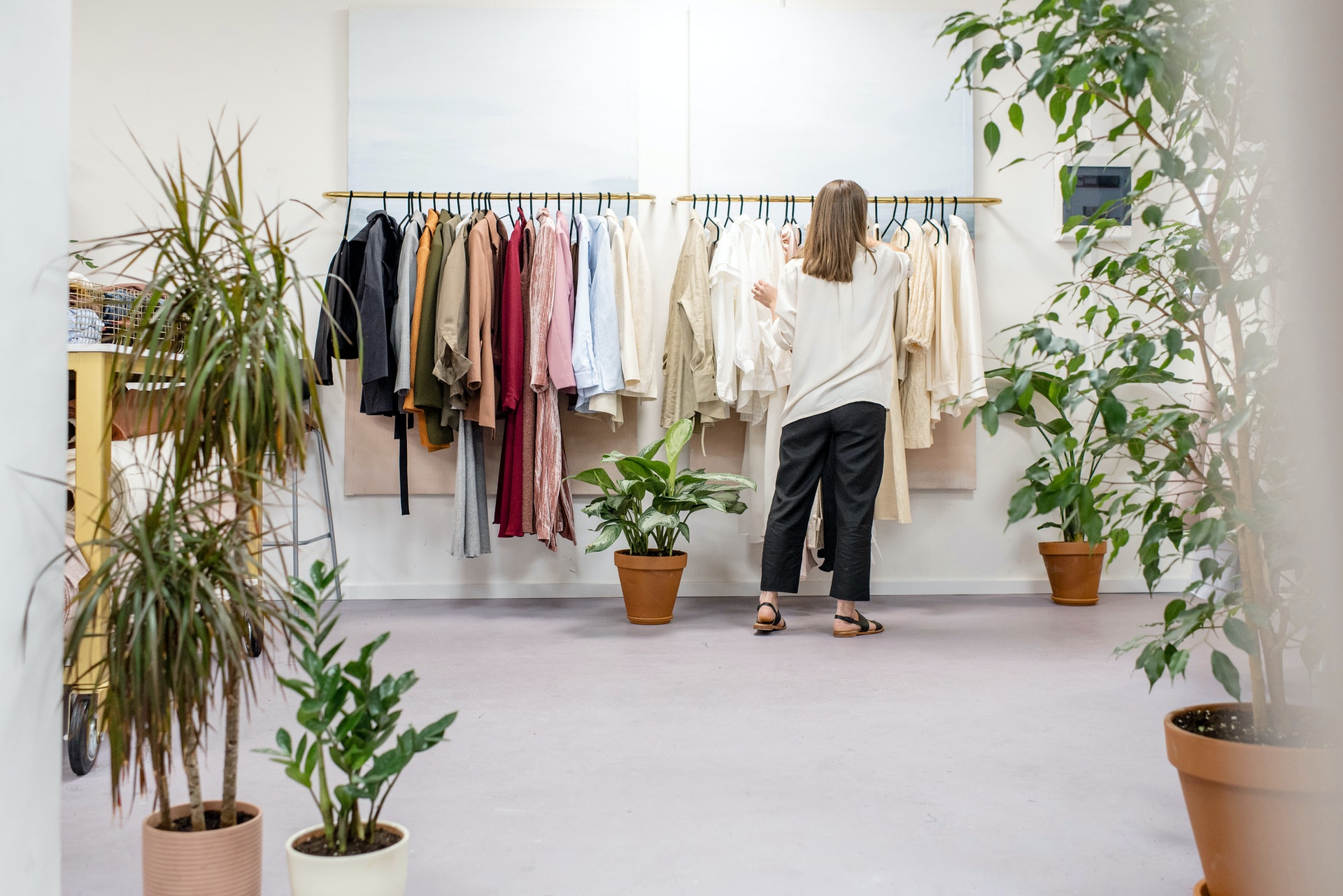 5 Ways To Shop More Sustainably
---
Forgo fast fashion and take a greener approach to sartorial success
In a world where the fast fashion industry is near the top of the list of environmental offenders, how can we shop more sustainably? Sustainability consultant, Positive Luxury demystifies sustainability and shows you which brands you can really trust, making the whole process that bit easier. They award brands their butterfly mark for their measurable impact and commitment to sustainability. Here, Diana Verde Nieto, CEO and co-founder of Positive Luxury, tells us how to shop more sustainably…
Sustainable Activewear Brands To Know
Here are five simple tips to staying fashion-forward while taking a mindful approach to your closet…
5 Ways to Shop More Sustainably
One man's trash is another man's treasure
Looking for that new-in buzz? Why not fill your adrenaline quota by scouring sites such as Vestiaire Collective, The Resolution Store or The RealReal for pre-loved and unique looks. You might uncover a potentially rare piece of vintage and you won't be contributing to landfill in the process – so you'll want to tote it with even more pride than usual.
To me, love me
If you haven't yet been converted by Marie Kondo, why not shop your own or a friend's wardrobe and re-discover past looks? Learn how to take care of your clothes properly too, following washing instructions and care labels. The old adage 'mend and make do' rings truer today than ever – reduce waste and take things to a tailor who can make any unworn pieces feel special again.
Follow the butterfly
You're ready to click 'add to bag' – but how do you know that product and brand is sustainable? Luxury brands which have earned Positive Luxury's much-coveted Butterfly Mark have proven their sustainability commitments to us, and make it easy to discern who you should be shopping with.
Displayed at the point of sale or in-store, the Butterfly Mark is interactive online so you can tap to explore a brand's positive actions. Whether you're interested in cruelty-free or animal welfare, workplace diversity and inclusion, single use plastic, forest conservation our trust mark will quickly show you exactly what that brand does for the world.
We work with brands from Louis Vuitton to Weleda, YSL beauty to Song Saa and if you don't see your favourite brand listed, they may already be working with us – but it's worth giving Positive Luxury or the brand itself a nudge.
Trends are out
Seasonal shopping is a thing of the past; buying mindfully is in. Take the weekend to sort through your current wardrobe, creating keep, charity or gift piles and once you have your capsule wardrobe, keep it that way.
Assess the gaps, and only shop items that work with the rest of your outfits, and better quality pieces that will last more than just a season – to help you avoid seeking a fast-fashion fix.
An extra incentive? Bicester Village in Oxford makes season-less fashion a whole day out: from past season Temperley London to fine dining, with a direct train from Marylebone for ultimate ease.
Shop second-hand
Who says luxury fashion can't be second-hand? Sellier Knightsbridge, a luxury pre-loved consignment store and online platform, brings together re-sellers from around the world. With items including Hermes Birkin and Kelly bags, customers can receive designer luxury products with an authenticity guarantee. Shop (or sell) the finest luxury ready-to-wear handbags, accessories and shoes – ensuring the items never go to waste.
A very sustainable habit
Now that you've built your wardrobe, look to avoid all the trappings that come with shopping: take a recyclable tote with you everywhere, and don't be tempted to take the single-use option, no matter how luxurious it might be. Positive Luxury is leading the way for a brighter future – don't you want to be part of the movement?!
Discover brands you can trust at PositiveLuxury.com/brands
DISCOVER MORE
The C&TH Sustainable Fashion Hub / The Best Sustainable Jewellery Brands / The Best Stylish Sustainable Swimwear Brands