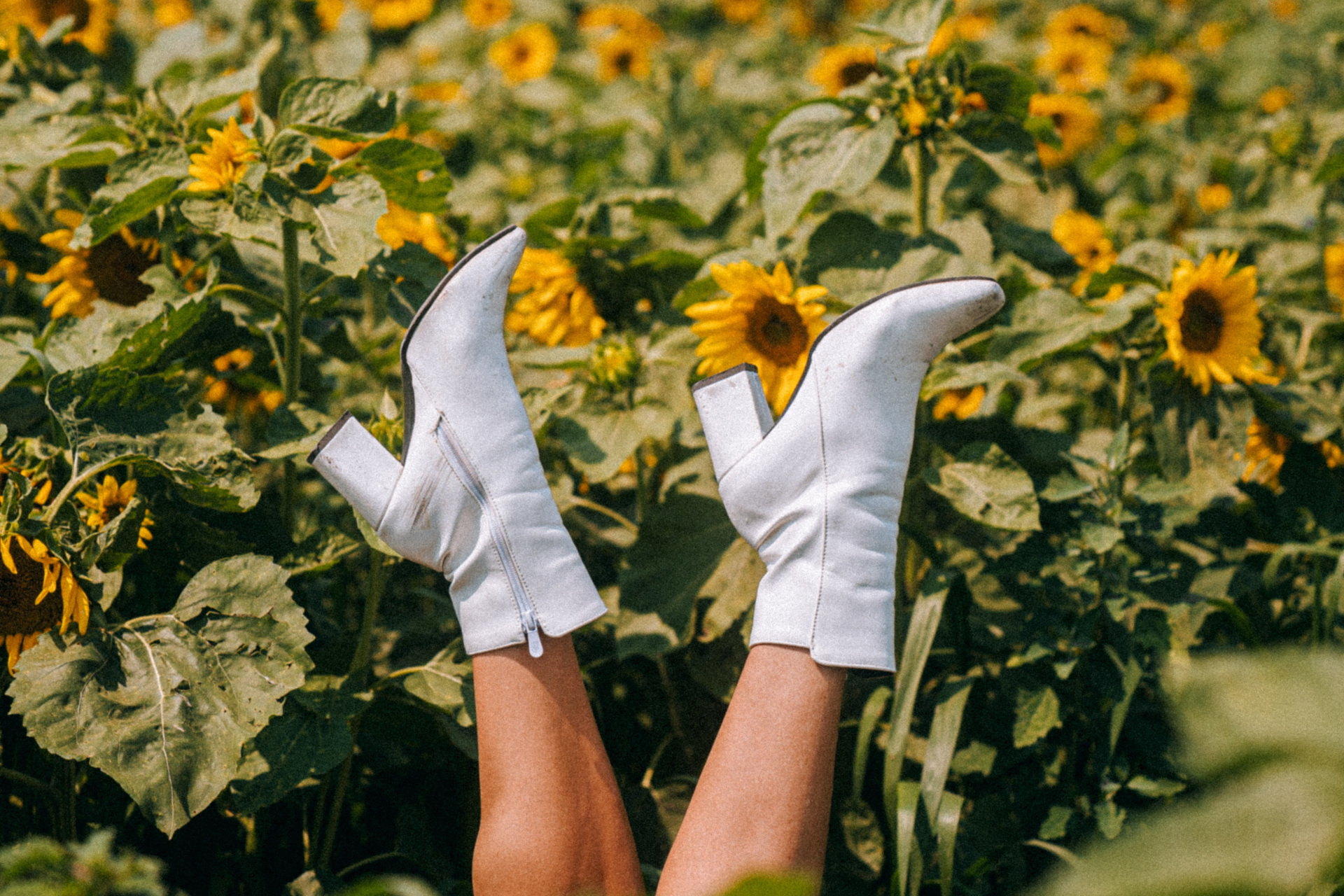 25 Pairs of Summer Boots That Will Make You Ditch Your Sandals ASAP
---
Summer stompers you'll be proud to show off
While the weather is gradually climbing up, nothing quite humbles us like knowing we live in often grey, often rainy Great Britain. For those days you want to feel your best, whatever the weather, a pair of good boots may just be the best option. And you won't even want to look at your sandals after you see what we've got for you. We've rounded up the best summer boots below, featuring picks from Ganni and Reformation, as well as rental options from My Wardrobe HQ and By Rotation.
'Boots? In summer?' Yes. And before you say anything about hot and sweaty feet, just think about it. Boots were made for every season, and can be seen on nearly everyone – from the sporty hikers and bedazzled festival-goer to puddle-splashing children and streetwear aficionados – and the season often brings with it a boot made specifically for the warmer weather. Really, with this level of versatility, it's no wonder cowboys like them so much.
Those looking to get their kickers out for the warmer months should have a few things in mind when looking for boots; mainly the fabrics used – all jokes aside we don't really want a fluff-lined boot when it's 28 degrees outside, so we recommend opting for suede and lighter leathers – colours – black is cool, but summer was made for fun and vibrancy – and ventilation – you can get a good breeze going with a cut out or two.
And how should we wear our summer boots? Of course, there isn't a set uniform, but you can have a bit of fun by pairing your boots with a pair of denim shorts (Miley Cyrus would be proud) or a cute summer dress. Although we don't recommend taking them on your next beach holiday, unless you're fond of sticky-sandy toes.
With that in mind, let's get to the most important part: the shoes. As always, before you buy, check at home to see if you have something that fits the trends we see on the runway. Re-wearing old clothes is the best way to be sustainable, but if you can't avoid it then shop consciously at responsible retailers, as well as rental and resale sites.
The Best Summer Boots