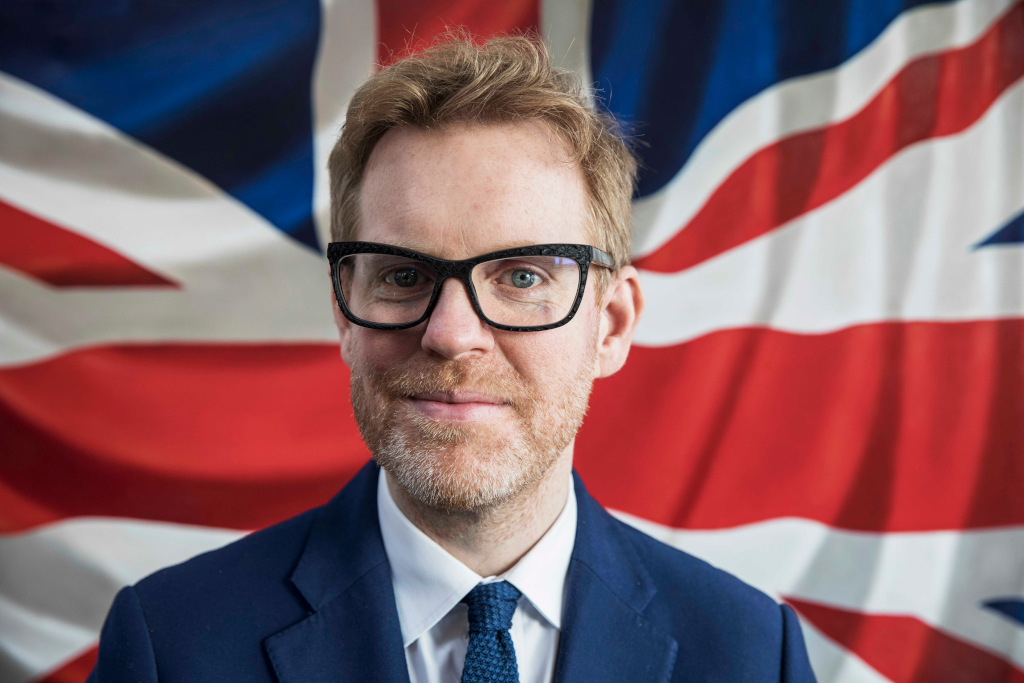 Get to Know Tom Davies, London's Leading Bespoke Opticians
---
A pair of glasses that will change your life
A leader in the creation of bespoke frames, Tom Davies is changing the way we think about glasses with his future-facing clinics.
Get to Know Tom Davies, London's Leading Bespoke Opticians
Tom Davies has always believed that your glasses can bring life-changing symmetry and beauty to your face. Yet his flagship Sloane Square store goes way beyond being a shop for stylish eyewear, incorporating a futuristic clinic, furnished with ZEISS diagnostic equipment, normally only found in hospital ophthalmology departments. Tom is proud to have the technology and expertise that have saved several people's eyesight and even diagnosed tumours.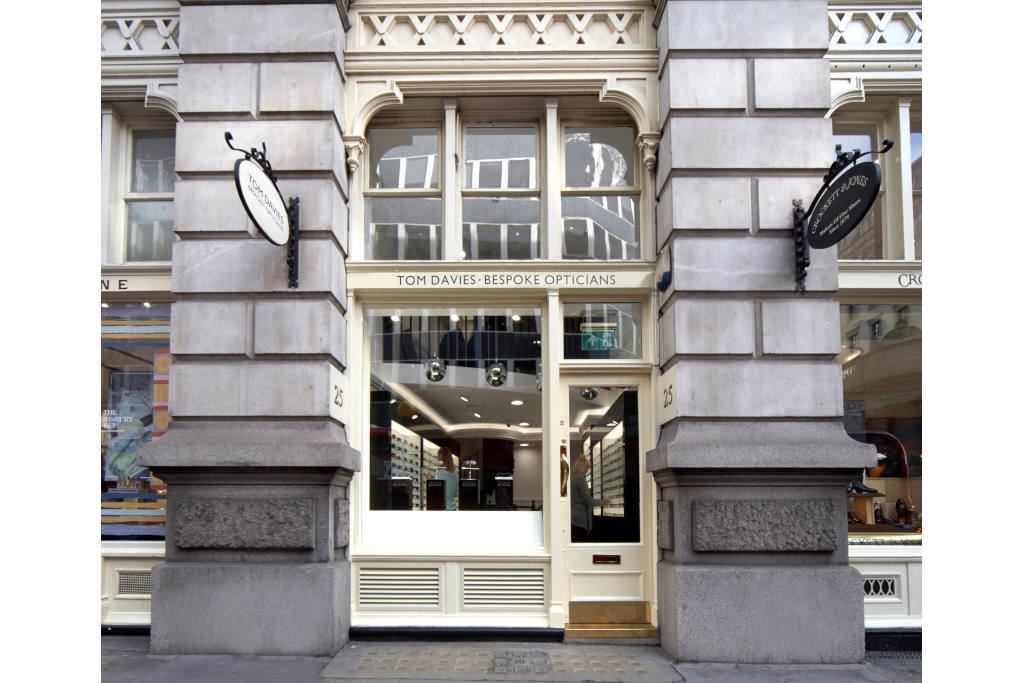 In 2017 Tom started moving his manufacturing back from China to his Brentford factory, on the basis that the Made in Britain label globally represents a guarantee of excellent, bespoke service. It was a decision that Tom describes as an 'adventure he has never regretted'.
Today the factory is a welcoming, colourful environment, reflecting Tom's own fun attitude. 'So many people end up with brown, brown or brown glasses to go with everything,' he says, 'but having just one pair of glasses for every mood or occasion doesn't make sense. People often don't like their glasses because they're downright boring.' This was Tom's inspiration for the Eyewear Wardrobe service. 'It's our premium product that offers you a chance to have different frames depending on how you want to be perceived,' he explains. 'Treat your glasses as fun accessories – the ultimate luxury but also such a worthy investment in you.'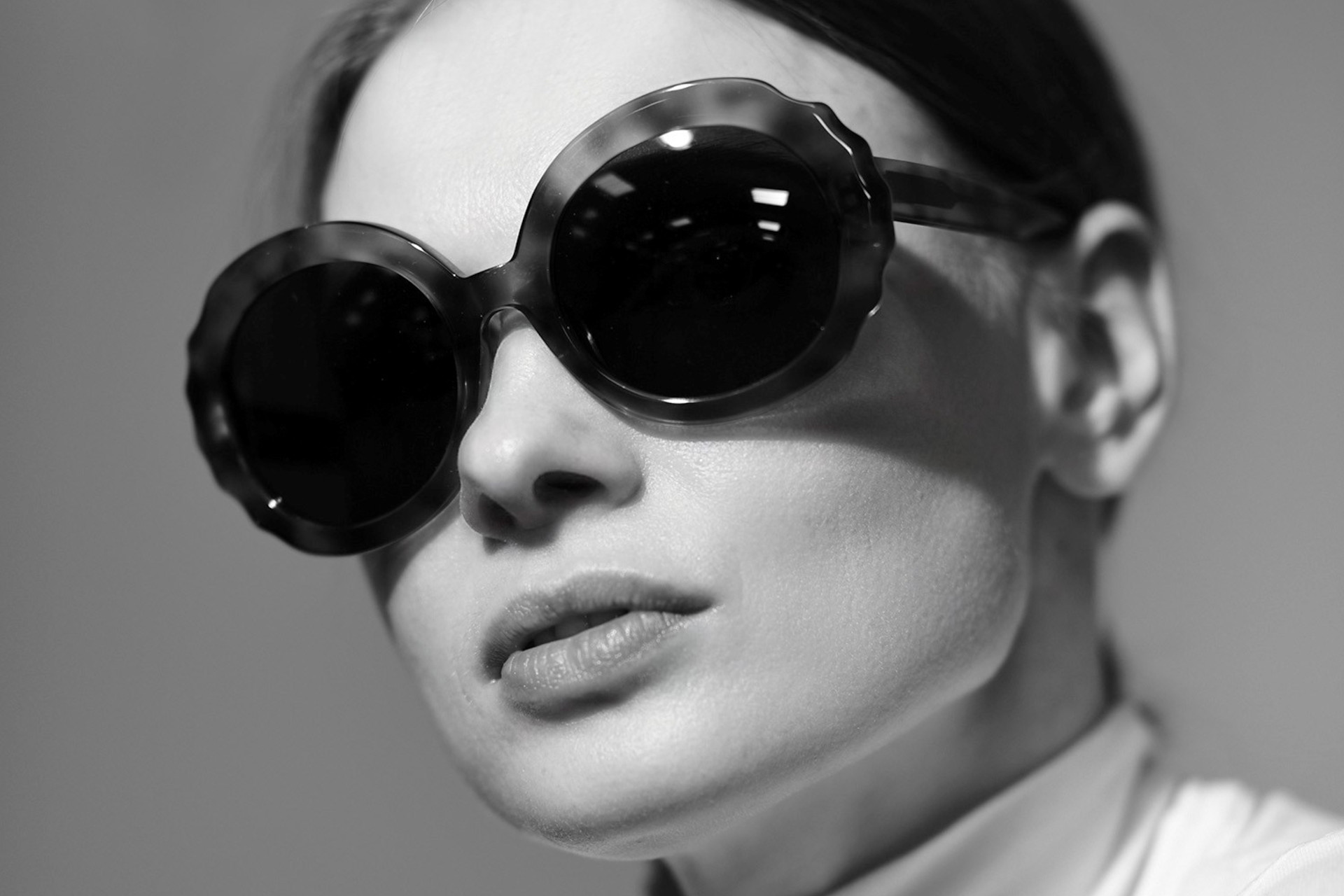 The brand now has stores in Knightsbridge, Canary Wharf, The Royal Exchange and Covent Garden. Aficianados include Victoria Beckham, Angelina Jolie and Ed Sheeran. The glasses have appeared in numerous films, including Matrix and on Clark Kent in Batman v Superman: Dawn of Justice.
'I've made 20,000 designs since I started out,' Tom says, 'equivalent of 300 new frames every six weeks.' All frames are made from the highest quality materials, from 18kt gold and buffalo horn to a burnt Danis river salmon skin or tartan.  In 2018 he designed a Performance Range for cyclists, with frames matching the team's colours, designed to be worn while bent over the handlebars. The brand is now Vision Partner for Brentford Football Club, which involves Tom looking after the players' vision and having Brentford fans as apprentices to make limited edition Brentford Bee sunglasses, on sale in the Brentford FC shop and soon to be sold in Tom Davies's stores.  Last year Tom Davies opened a new office in Chicago, recruiting ten new sales reps in the US, expecting sales this year to be worth three million dollars.  'Americans love British brands and we're flourishing there, so we expect our sales to double next year,' says Tom.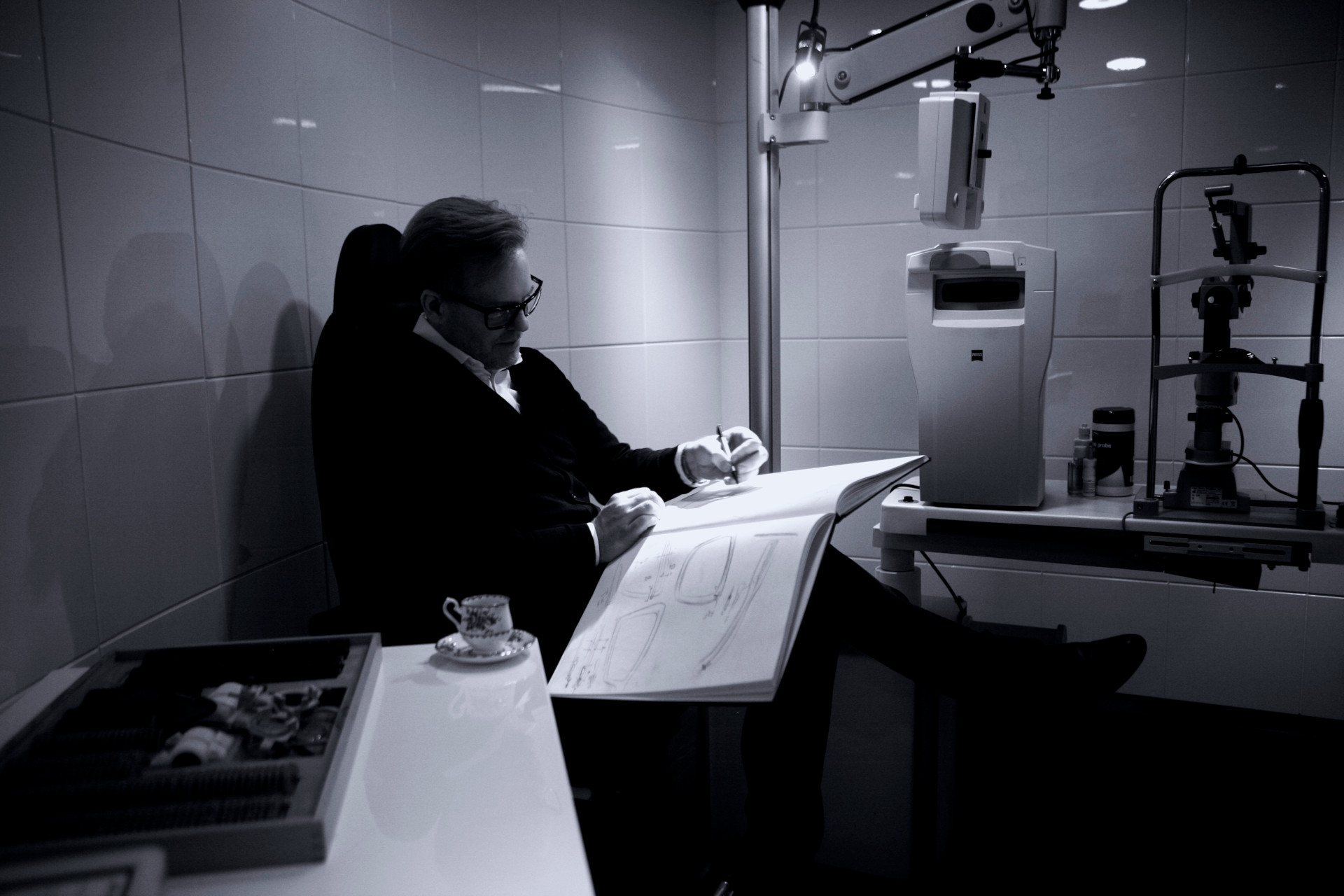 To mark his twentieth anniversary in November Tom is planning a cruise the Antarctic, during which he will design new colourways for frames based on the play of light on sea, ice and sky. Profits from his Antarctic-inspired frames will go to Orbis Charity.
'No-one else does what I do,' he says. 'Other brands say they offer a bespoke service, but they don't. Bespoke doesn't just mean custom-made. It's about an extra level of service. Ultimately my glasses are all about you.'
EXPLORE
Tom Davies, Great West Estate, Great West Road, London TW8 9DN, tdtomdavies.com
Featured image: Tom Davies by Jack Hill