Bid on Vivienne Westwood and Andreas Kronthaler's bespoke couture dress and raise money for next gen women, working on the frontline…
Worn by Cora Corré, Vivienne's granddaughter, on the cover of the latest issue of Great British Brands (on the newsstand now), here's your chance to own this unique couture dress and join Vivienne Westwood, Andreas Kronthaler and all of us at Country & Town House to support Cora in her charity commitments and donate 100% of funds raised to her chosen grassroots activist, Farwiza Farhan.
Farwiza founded local community NGO HaKa to conserve, protect and restore The Leuser Ecosystem, in Indonesia, a UNESCO World Heritage Site of 2.6 million hectares. It is the last place on earth where elephants, rhinos, orangutans and tigers still roam together in the wild.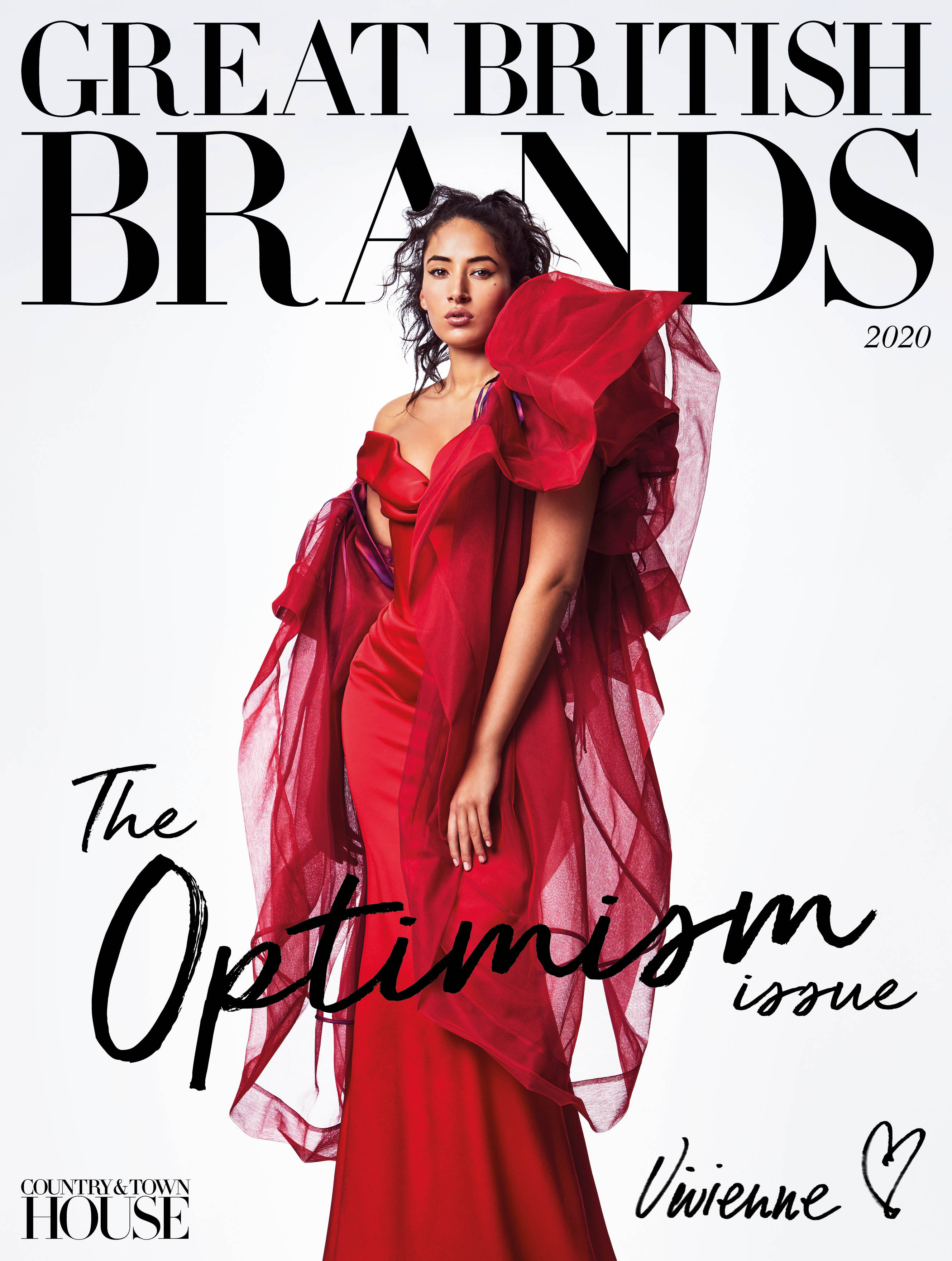 The Dress
The Vivienne Westwood Couture Cora Cocotte column gown is inspired by the seminal Vivienne Westwood Cocotte gown, originally adapted and created for the 21st birthday of Vivienne's granddaughter Cora Corré. Specially hand-crafted in the Vivienne Westwood London atelier for the Great British Brands 2020 cover story, Cora wore a scarlet red silk Cora Cocotte gown created, with sustainability in mind, from upcycled couture mill fabric deadstock, and complemented with an Andreas Kronthaler for Vivienne Westwood cape in deep red tulle and organza.
Haka, the grassroots NGO
100% money raised by the auction of the bespoke Vivienne Westwood and Andreas Kronthaler dress will go direct to Farwiza's work on the frontline with HaKA. Farwiza is part of this generation's dynamic environmental activists and is the winner of the Whitley Award, a member of the Lion's Share Initiative hosted by the UN Development Programme and featured in Before the Flood, the Leonardo DiCaprio Foundation's documentary.
Global challenges are lived locally and Cora has always believed real progress relies on local women's leaders leading change on the ground, where they are the trusted members of their communty. The latest figures from the OECD 2016-2017 show only 1% of all gender-focused aid went to women's organisations and groups leading their community with context-specific solutions to changing laws, attitudes, social norms and practices, yet governments and international institutions in the last two years committed $1bn+ to support gender equality globally, mostly to international organisations based in donor countries.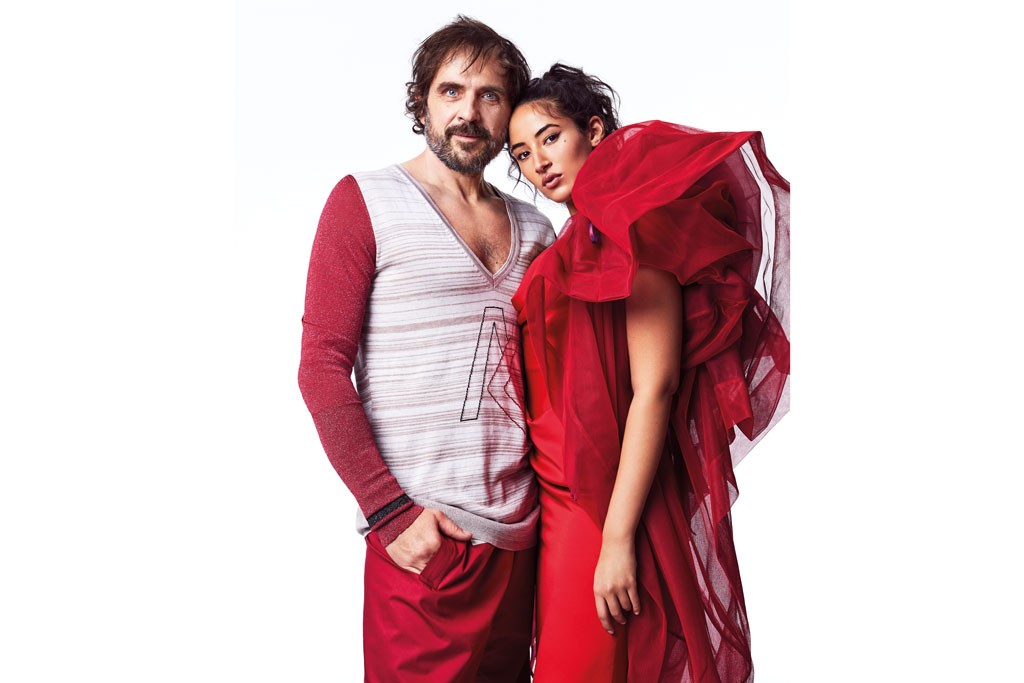 What Farwiza and Haka community group have done:
August 2019: Banda Aceh State Administrative Court ruled in favour of  Walhi Aceh and HAkA's lawsuit to revoke the permits for the development of #TampurDam and save the destruction of 4,000 hectares of rainforest.
2015: led the historic successful Supreme Court legal ruling against a Palm Oil Multinational who were fined $26m by the courts for environmental damage.
Established 23 new Wildlife Protection Teams which significantly reduces poaching, species monitoring and protection and deters deforestation activity.
Established a Mobile Monitoring Unit to track wildlife and forest crime, and a special law enforcement operation to increase prosecution rates.
Established first citizen law suit to empower local communities to have meaningful involvement in local policy.
HAkA conducted Environmental Law Training to 25 Acehnese advocates and lawyers in collaboration with the Indonesian Advocates Association Aceh (DPC Peradi) and Environmental Defenders Association (P2LH).
Background on Leuser Ecosystem
The Leuser Ecosystem spans the provinces of Aceh and North Sumatra on the island of Sumatra in Indonesia. Over 35 times the size of Singapore, this majestic and ancient ecosystem covers more than 2.6 million hectares of lowland rainforests, peat swamps, montane and coastal forests and alpine meadows. Globally recognized as one of the richest expanses of tropical rainforest found anywhere in Southeast Asia, the Leuser Ecosystem is also one of Asia's largest carbon sinks. The Leuser Ecosystem is the last place on earth where orangutans, rhinos, elephants and tigers co-exist in the wild. Sadly all four of these species are now classified by the International Union for Conservation of Nature (IUCN) as Critically Endangered.
'My vision is the long-term sustainability of Aceh province, through the conservation, protection and restoration of its Leuser Ecosystem. Each of us have power in our hands, it's up to us how we choose to use it,' Farwiza Farhan
To Bid
For your chance to own a piece of British fashion history, scroll up and enter your email and bid. The highest bid will be notified by email on by 14 Feb.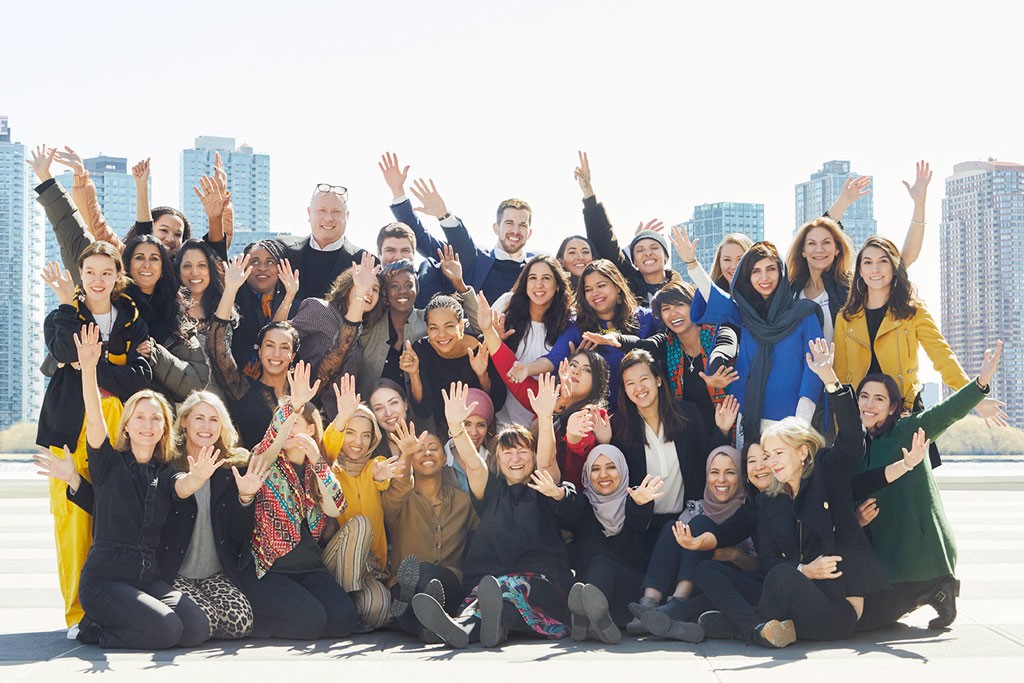 Exclusive interview with Vivienne Westwood creative director Andreas Kronthaler, and her granddaughter, Cora Corré | Go behind the scenes on the GBB Cover Shoot
---