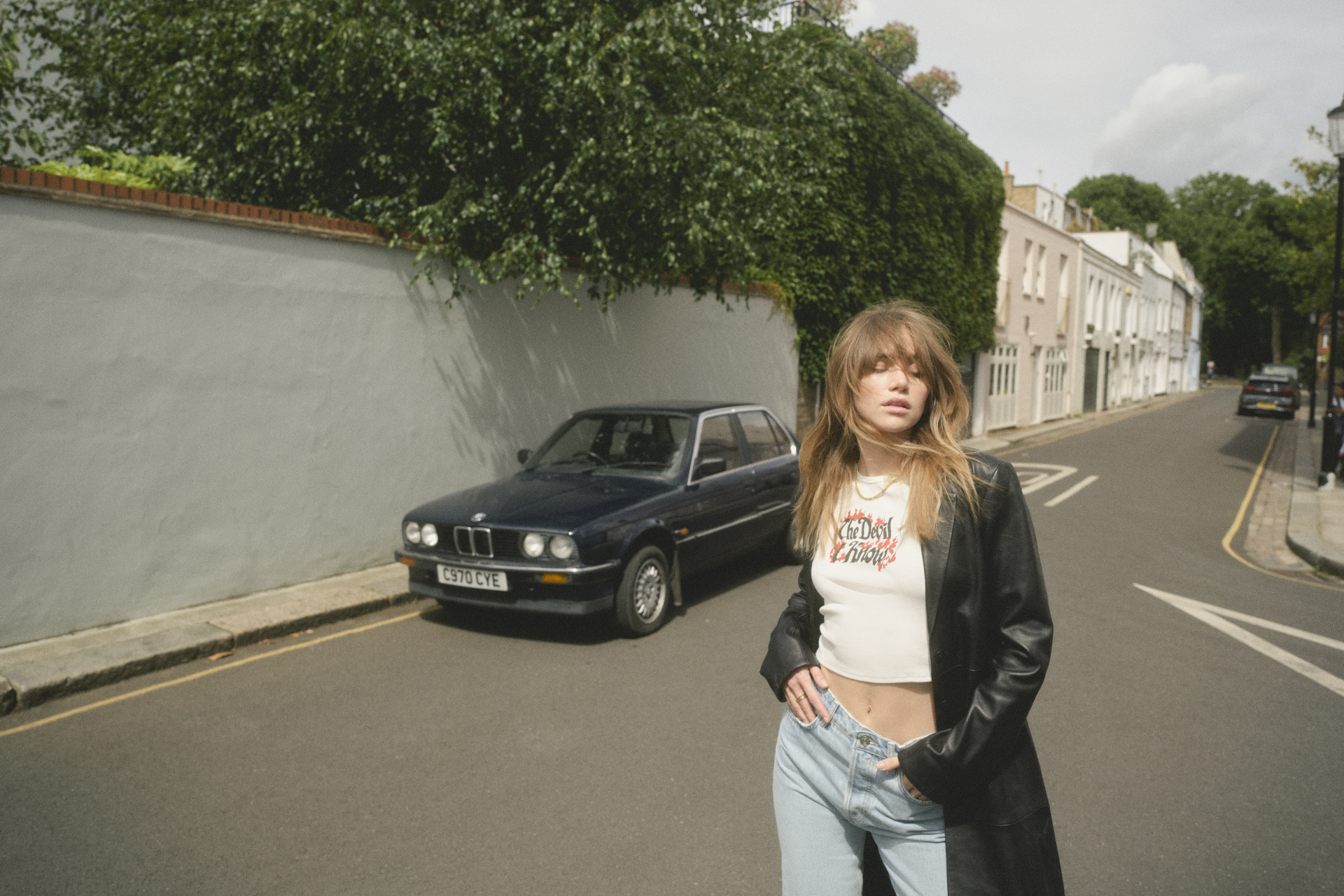 Reformation Launches Sustainable Tour Merch in 'We're With The Band' Campaign
---
And the first musician to take to the stage is Suki Waterhouse
Ready to risk it all for your favourite band or musician? Well, now you don't have to. Reformation are making things a little easier for the planet with its new collaborative merch project 'We're With The Band'.
Reformation Launches Sustainable Tour Merch in 'We're With The Band' Campaign
Music fans around the world are all-too-familiar with the concert drill: get in, pick up all the merch you can carry, enjoy the show and then take all of the memories (both emotional and physical) back home with you. And while this is fun, it's not exactly the best thing for the planet. That's where eco-conscious fashion brand Reformation are stepping in, as they launch 'We're With The Band'. The new programme will see Reformation team up with musicians directly to create tour merch that is kind to both fans and earth.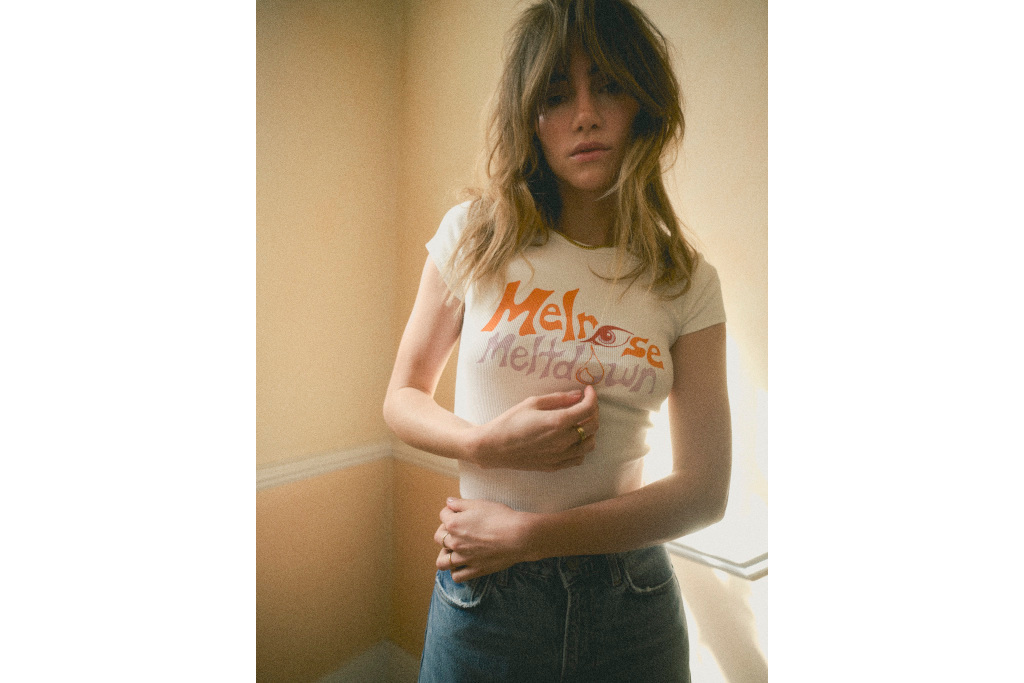 The first musician to get onboard is Suki Waterhouse, who is best known for (alongside her many acting and modelling roles) for going viral on TikTok with the singles 'Melrose Meltdown' and 'Good Looking'. These titles will make up colourful graphic art for the new line of tees.
The new t-shirts, which feature custom designs on Reformation's classic Muse Tee, are made with 97 per cent organic cotton and save over two thousand gallons of water compared to regular tees. The brand, which is currently carbon neutral, is on a mission to become climate positive by 2025.
It's not news that concert tours are having a negative impact on the environment, especially since many artists are now doing their bit to help curb waste, energy usage and the effects of mass producing apparel. Just last year, British band Coldplay announced they would be returning to tour schedules after a years-ling hiatus. The only condition? This tour would be made more sustainable through the use of renewable energy (and a kinetic dancefloor). Similarly, the steps taken by Reformation are an even bigger indicator of the direction modern touring and music will take – and how fans can tag along for the ride.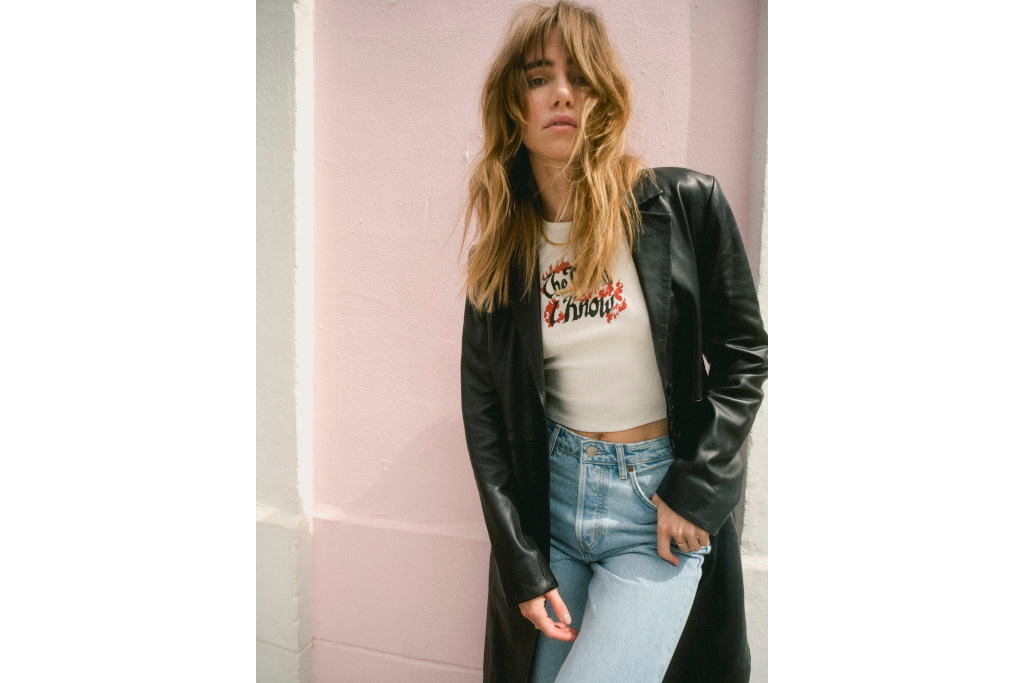 DISCOVER
Explore the collection via thereformation.com
Images courtesy of Reformation
READ MORE
10 Slogan T-Shirts With a Cause / London's Best Picnic Spots