No matter how jet-set your lifestyle, nailing your aeroplane wardrobe and finding good travel outfits is tricky. You want to look good and feel comfortable, plus you don't want your first step off the plane at your destination to be in pineapple print pyjamas (although actually, that does sound quite fabulous). So what do you wear on a plane?
When it comes to choosing travel outfits, it's all about observing the three Cs. Comfort, crease-free and cashmere.
Since flights are unpleasant and cramped, wearing an outfit you'll be comfortable in is key. So forget fitted tailoring, structured dresses and anything with the word 'pencil' or 'mini' in it. Loose fitting trousers and jumpsuits in cool fabrics like silk and cotton are a great option.
Creases. Impossible to avoid when you're sitting still for hours at a time, so leave the linen and raw silks in the case and opt for clothes that you don't usually need to iron at home.
Cashmere. Cashmere. Cashmere. Super soft, fine and warm, cashmere layers are the absolute best option for flying in. You can peel off as many as you need to when you land in warmer climes (or add seven more as you step off the plane into the fresh Icelandic air, as appropriate).
Here are 6 of our current favourite pieces for flying in…
UGG Helen grey cashmere jogging trousers, £150
You know those days when you just want to crawl out of bed and stay in your pyjamas all day? These luxe UGG cashmere joggers are the next best thing, plus, when teamed with a silk top and a kimono they'll be smart enough for a lunch date as soon as you land.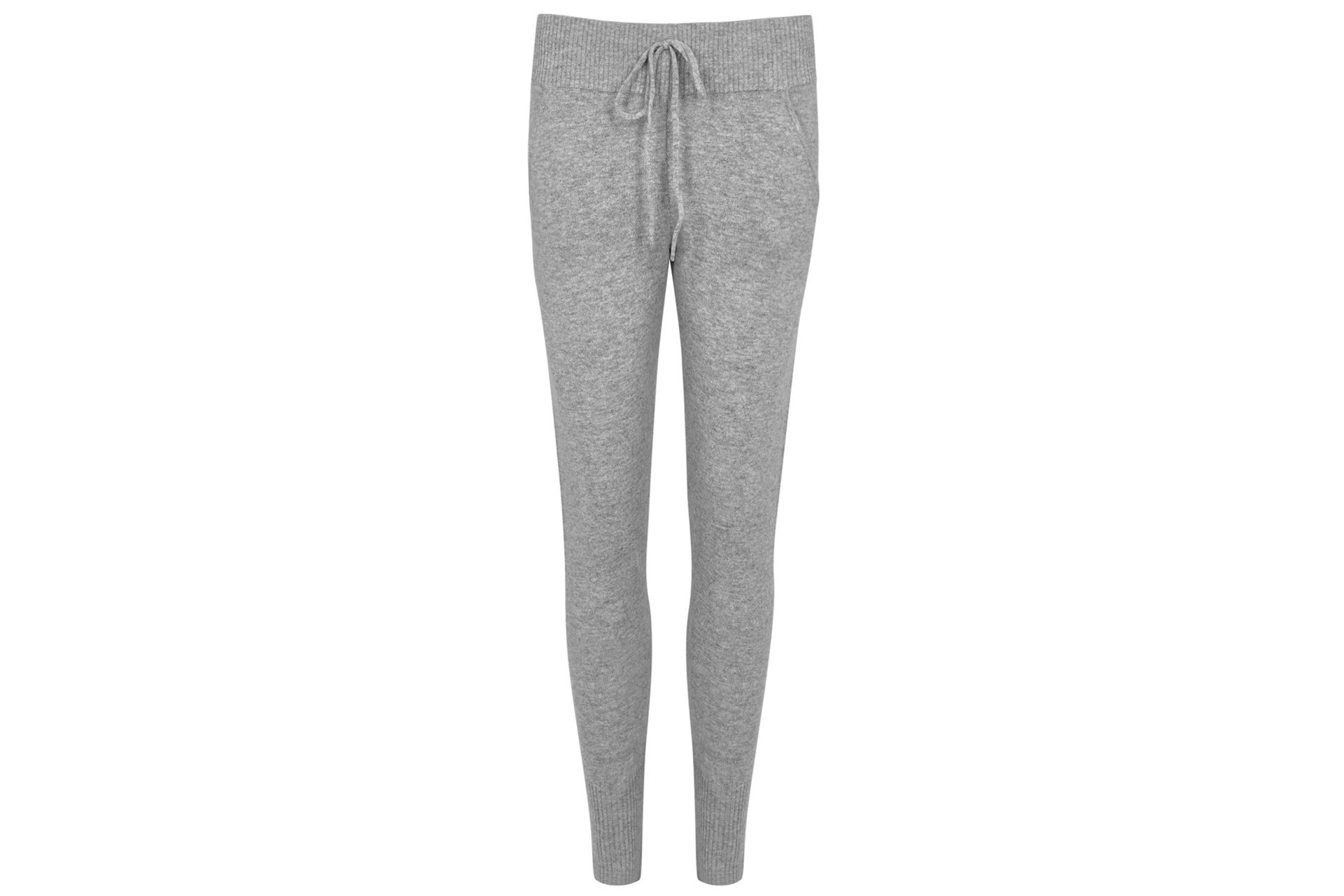 The ultimate dream? Putting your head down and take off and miraculously sleeping through until touch-down. This super-soft cashmere eye mask might help.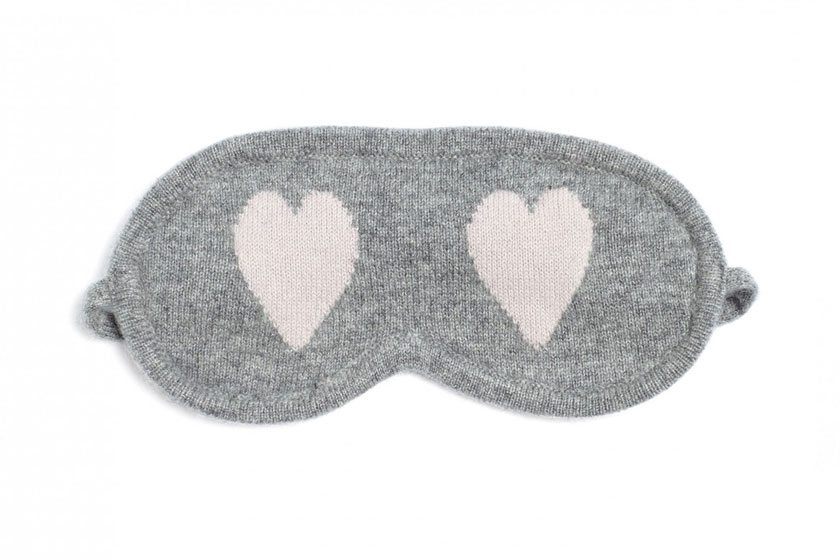 F.R.S For Restless Sleepers Jungle Print Kimono Jacket, £715
Team with aforementioned cashmere joggers or your favourite jeans. Swap for a cashmere scarf or cosy blanket (preferably not of the scratchy plane variety) for the flight and step into your holiday looking and feeling tropical-fabulous.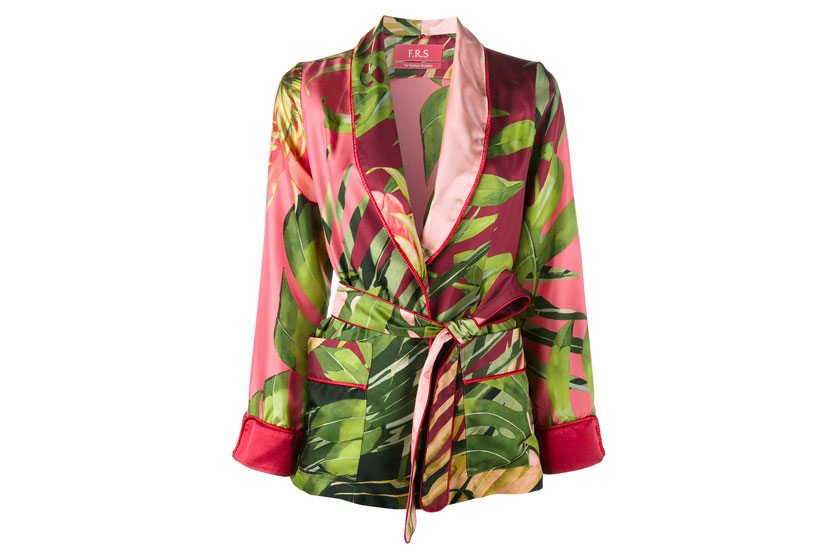 Stella McCartney Tortoiseshell Chain Frame Sunglasses, £265
Whether or not you manage to get some shut eye, some statement sunnies will hide any tired eyes come landing. They also act as a pretty good 'do not disturb' sign in-flight.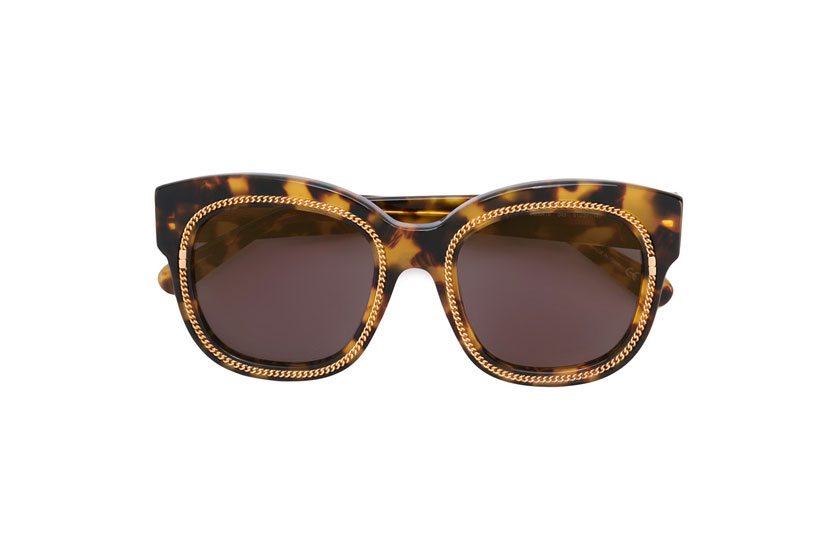 Paloma Blue Manhattan jumpsuit, £240
A relaxed answer to summer style, the Manhattan jumpsuit from Paloma Blue boasts an all-over geo print and lovely gold bead detailing on the shoulders.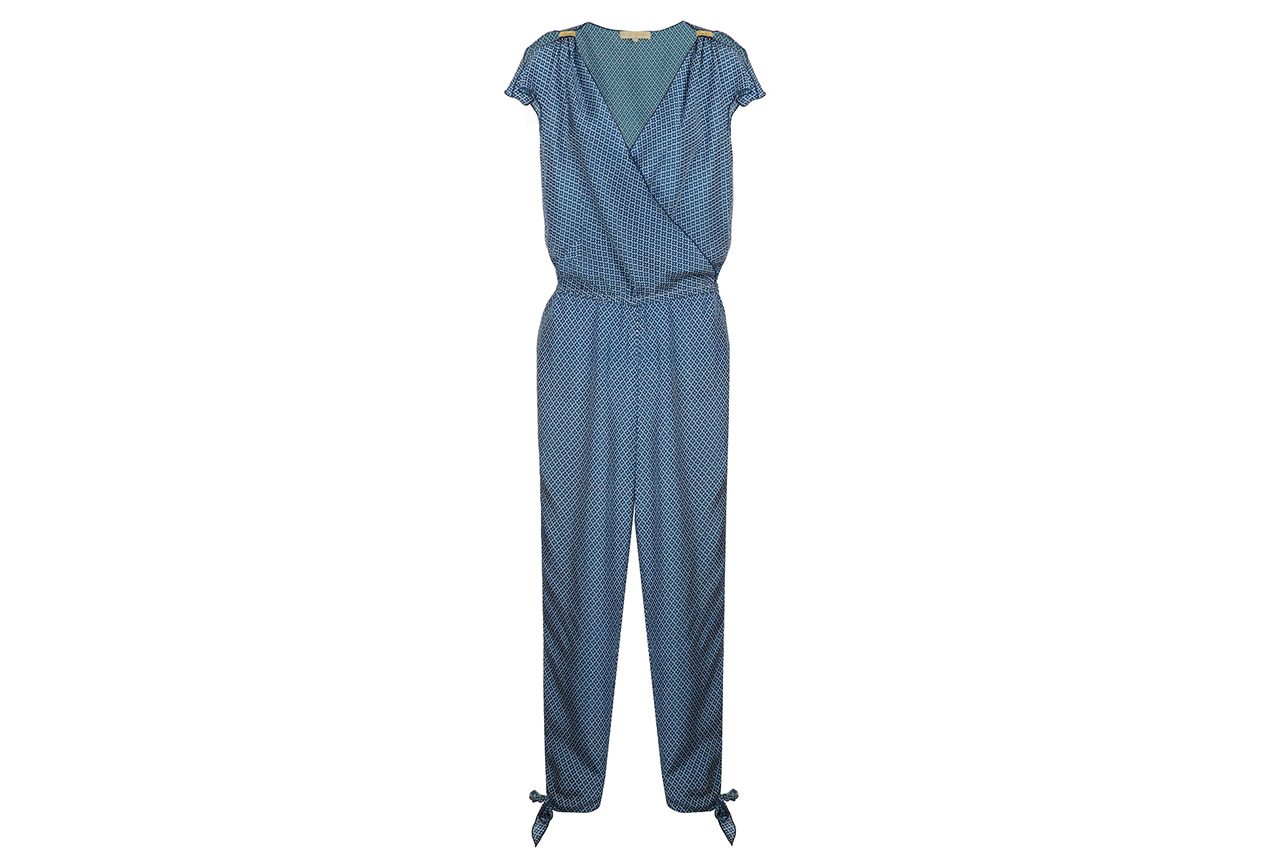 Me and Kashmiere Connect Cashmere Scarf, £135
This super lightweight cashmere scarf is the perfect in-flight layering piece. Use as a fine but cosy blanket in-flight.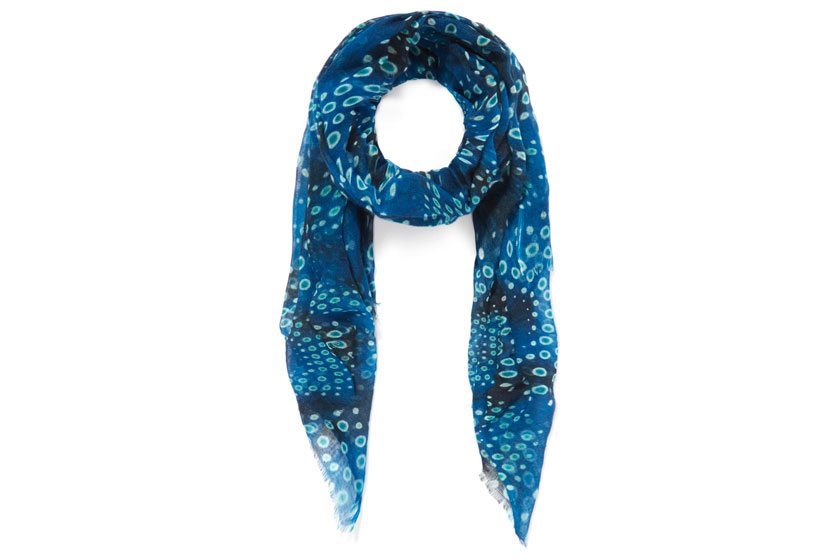 Here, our editor Lucy Cleland, chooses her sartorial travel essentials…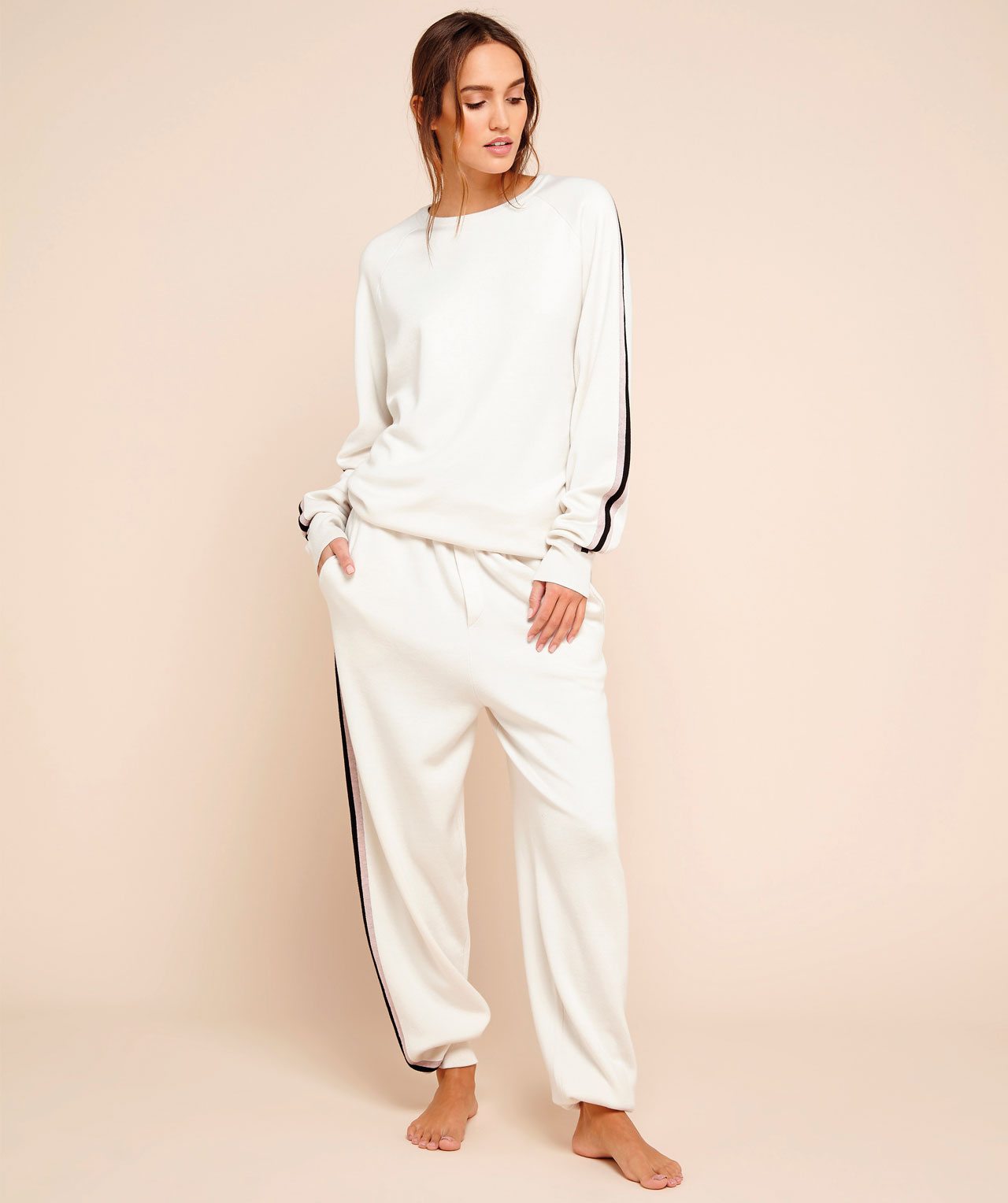 It's all about layering, natural fibres and comfort when you're going long-haul, without forsaking style. For the cosiest of chic, Olivia von Halle's cashmere Missy tracksuit ticks the box (£950, above), but if all over cashmere has you in a mothballed panic, layer Helmut Lang's cotton tee (£140, below, top left), with Amanda Wakeley's cashmere top (£575, below, bottom left) and Begg & Co's oversized cashmere scarf (£395, below, middle). Keep comfy in Hanro's Emma trousers (£157, below right) and a pair of The Row's Bea cashmere slippers (£760, below, top).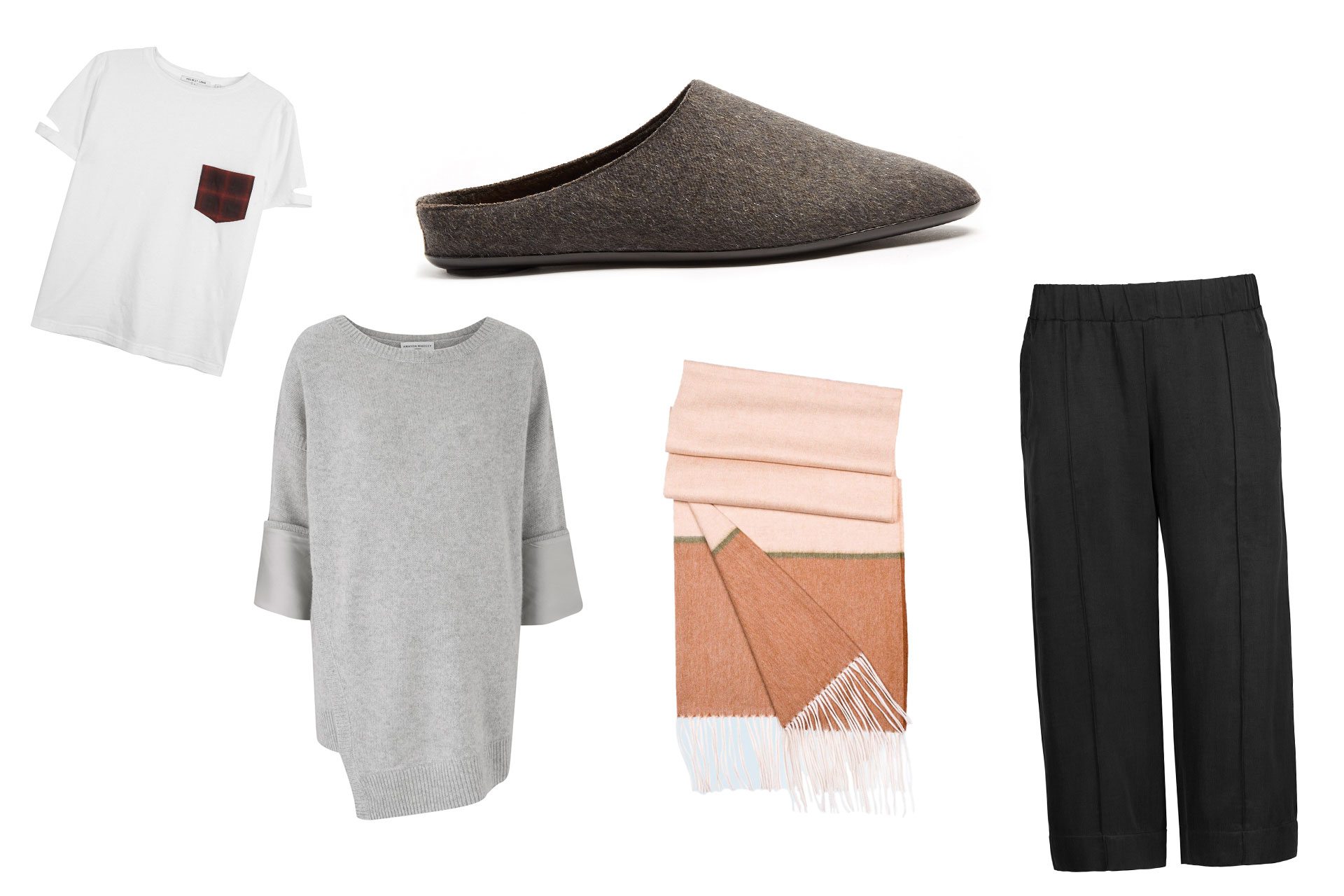 Sling on Max Mara's Lega belted raincoat (£625, below middle), then pack your Vetements x Eastpak backpack (£435, below left) with an iPad (download a few episodes of US podcast Fresh Air, and Amazon Prime's Sneaky Pete ), a book (try this year's must-read thriller Sarah Pinborough's Behind Her Eyes), makeup essentials – don't forget This Work's In Transit Spray-on Moisture (£18, below middle), and a Holistic Silk eyemask (£52, below right). And if you do need bulkhead luggage for anything extra, pack it all in Tumi's pretty copper-coloured International carry on (£485, below right).
---