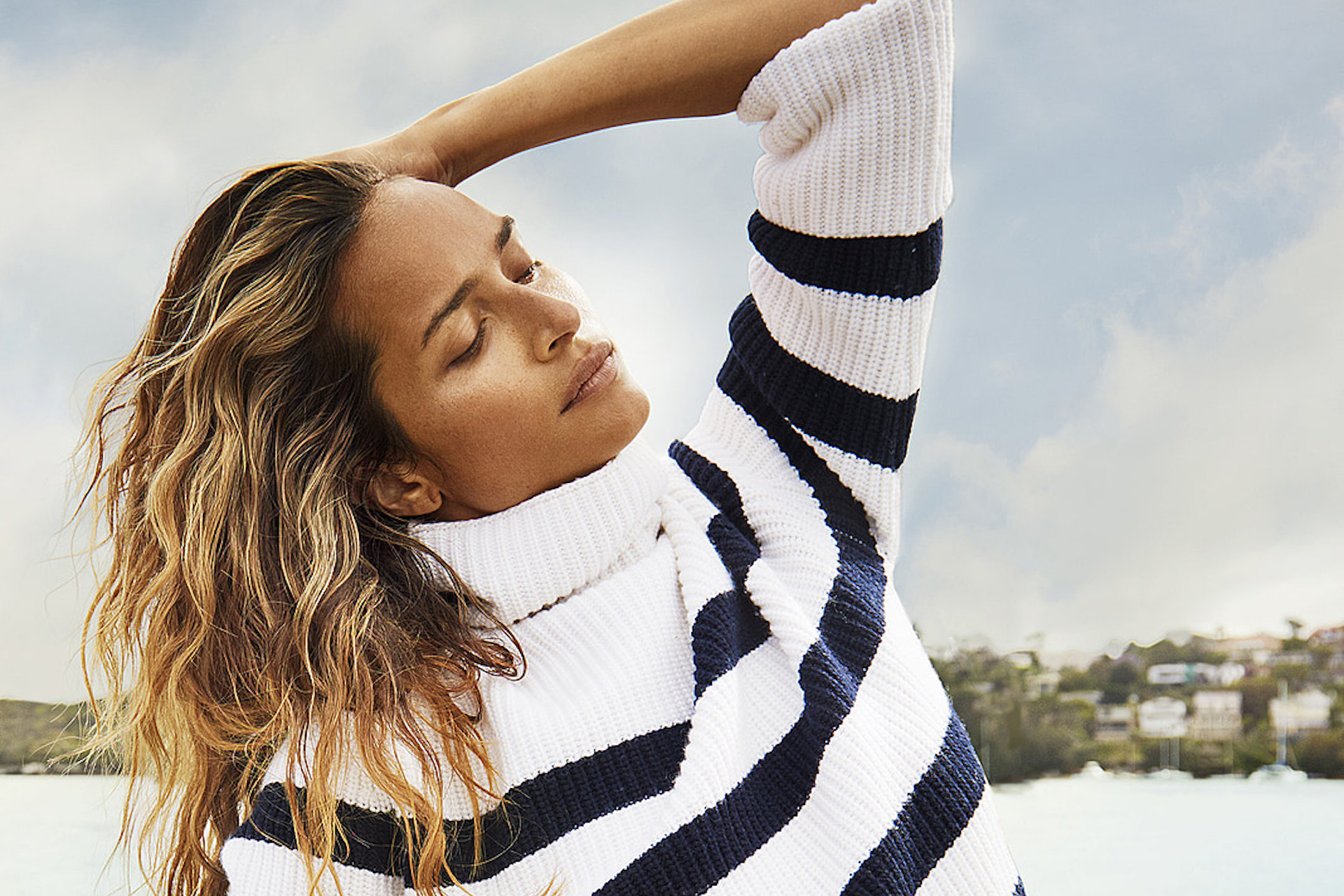 What's Trending in British Luxury? December 2021
Stay in the know with your favourite home-grown names
Stay in-the-know with the latest updates from the world of great British brands. Want more? Subscribe to the Great British Brands newsletter today.
The Best of British Style – Fashion, Beauty, Brands & More
British Luxury News
23.12.21
Bremont Announces Further Expansion in UK and China
Star of the burgeoning British watchmaking scene, Bremont is taking its ambitious plans even further with the opening of five new boutiques this winter. A new flagship will open in Shanghai, China, flying the flag for British watchmaking abroad. The 1,248 sq ft boutique will present the full Bremont collection, accessories and limited edition timepieces, and there'll also be a VIP private client salon alongside displays to bring to life Bremont's compelling tales of British engineering, adventure and aviation.
Meanwhile, the watch brand will expand further into the UK market, too, with four new Bremont stores opening around the country: in St. Ann's Square in Manchester, and in the Signet-owned shopping malls Bluewater, Cribbs Causeway and Birmingham Bullring.
'With China being such an important part of the luxury watch market, we're incredibly excited to have opened in Shanghai,' says Giles English, Bremont co-founder.
'Extending Bremont's presence across Asia has been a goal of ours for some time and we look forward to spending more time in the region as and when we are able. Equally we're delighted to be investing further in bricks and mortar in the UK with our own boutiques and through our partnership with Signet. We are confident that an omni-channel presence is the future and are certainly not shying away from providing our customers with an unparalleled in-store experience that really brings the brand to life and showcases our collections to the best of their ability.'
21.12.21
Bamford Watch Department Teams Up with TikTok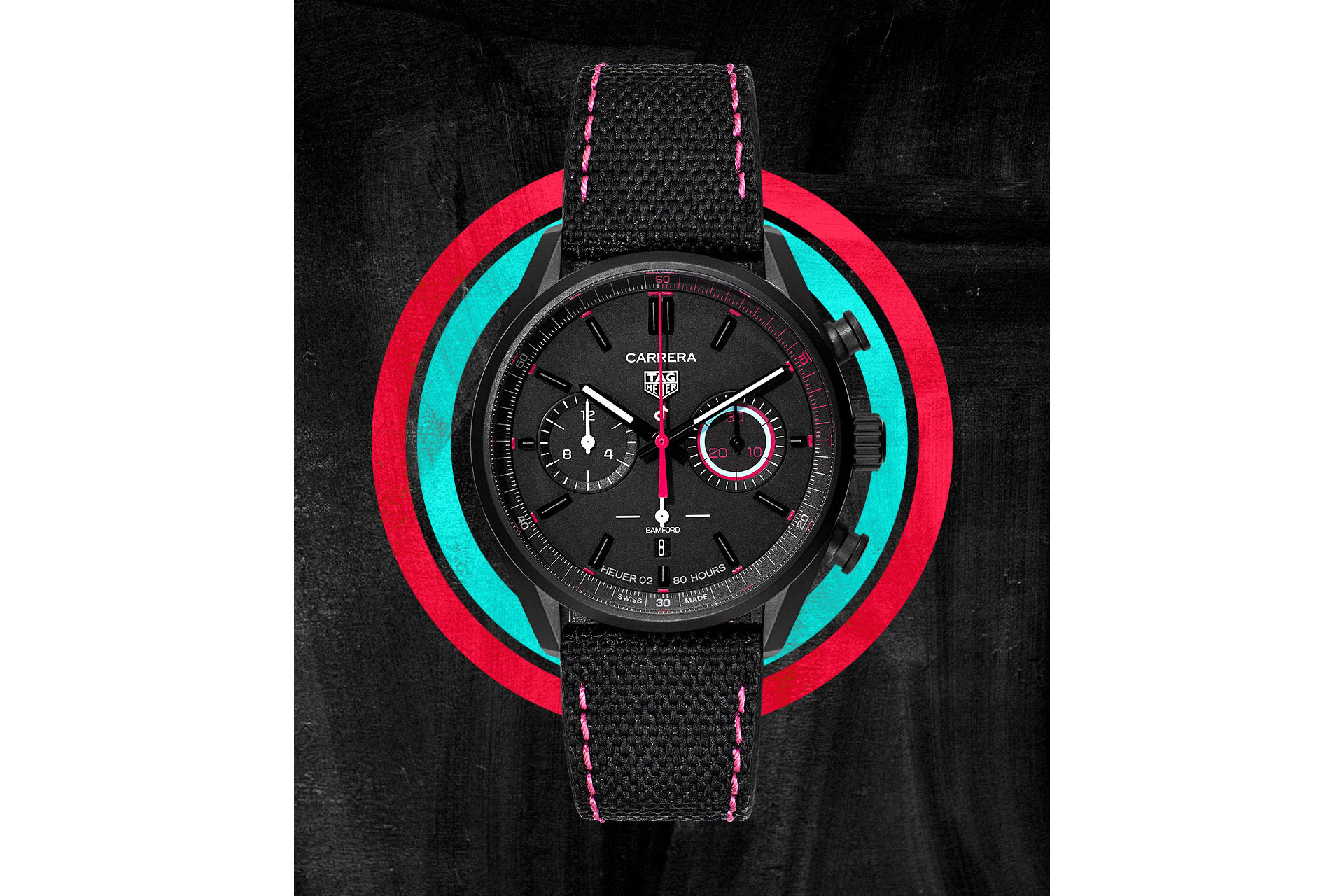 British horological innovators Bamford Watch Department has teamed up with TikTok to reimagine a TAG Heuer Carrera watch. The TikTok x Bamford Watch Department TAG Heuer Carrera is a matte black 42mm automatic chronograph housing a Calibre Heuer 02 movement and featuring TikTok's signature pink, aqua, black and white colourways throughout. The internal rotating bezel has a sporty feel, with the first 15 minutes coloured pink, reminiscent of diving, pilot and military watches. It's paired with a black strap with pink stitching, based on a technical rubber compound normally used in nautical applications, and Cordura, which is often used in military clothing due to its resistance to tearing and abrasion. The combination of these two materials has created a tough, durable strap that makes it ideal for everyday use.
17.12.21
Campbell-Rey Launches Second Drop with The Invisible Collection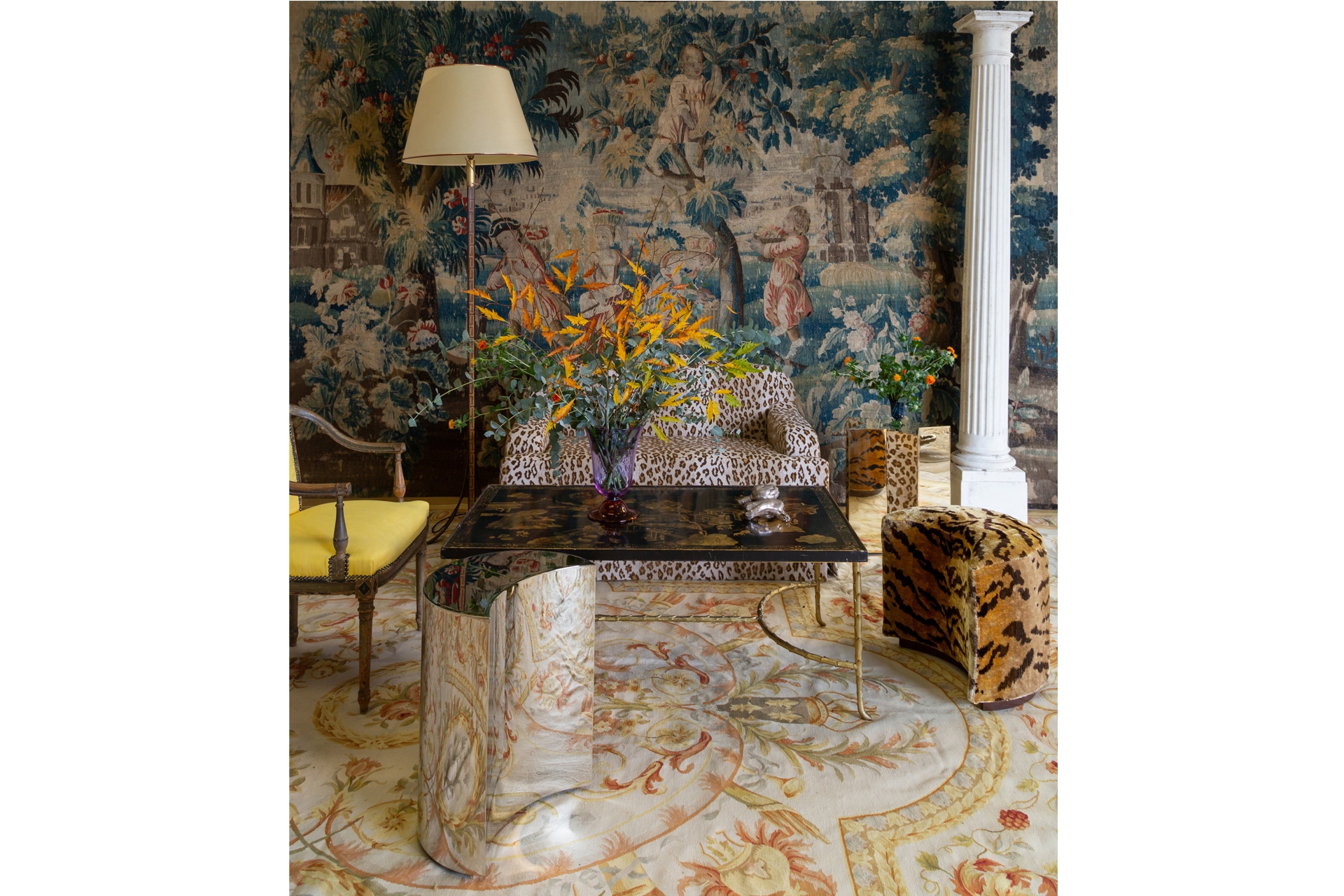 Following the initial launch of its collaboration with The Invisible Collection in 2021, design studio Campbell-Rey has announced exciting new additions to the range. Heading it up is a delicious leopard print cocktail sofa, covered in Schumacher's Safari Epingle weave, and joined by Luna and Stella, a pair of decorative sculptural side tables with mirror finishes, and Ottavia, a chic console table with refined, tapering legs.
'Chic, digital, cosmopolitan… Duncan and Charlotte have it all, we are absolutely delighted to welcome them to The Invisible Collection. We love their creativity, their European culture, from Italy to Sweden, yet so British…' says Anna Zaoui and Isabelle Dubern-Mallevays, Co-Founders of The Invisible collection.
Playful, yet elegant, timeless, yet absolutely modern, these are forever pieces to welcome into your home.
Available from theinvisiblecollection.com
14.12.21
Heidi Klein Debuts Knitwear Collection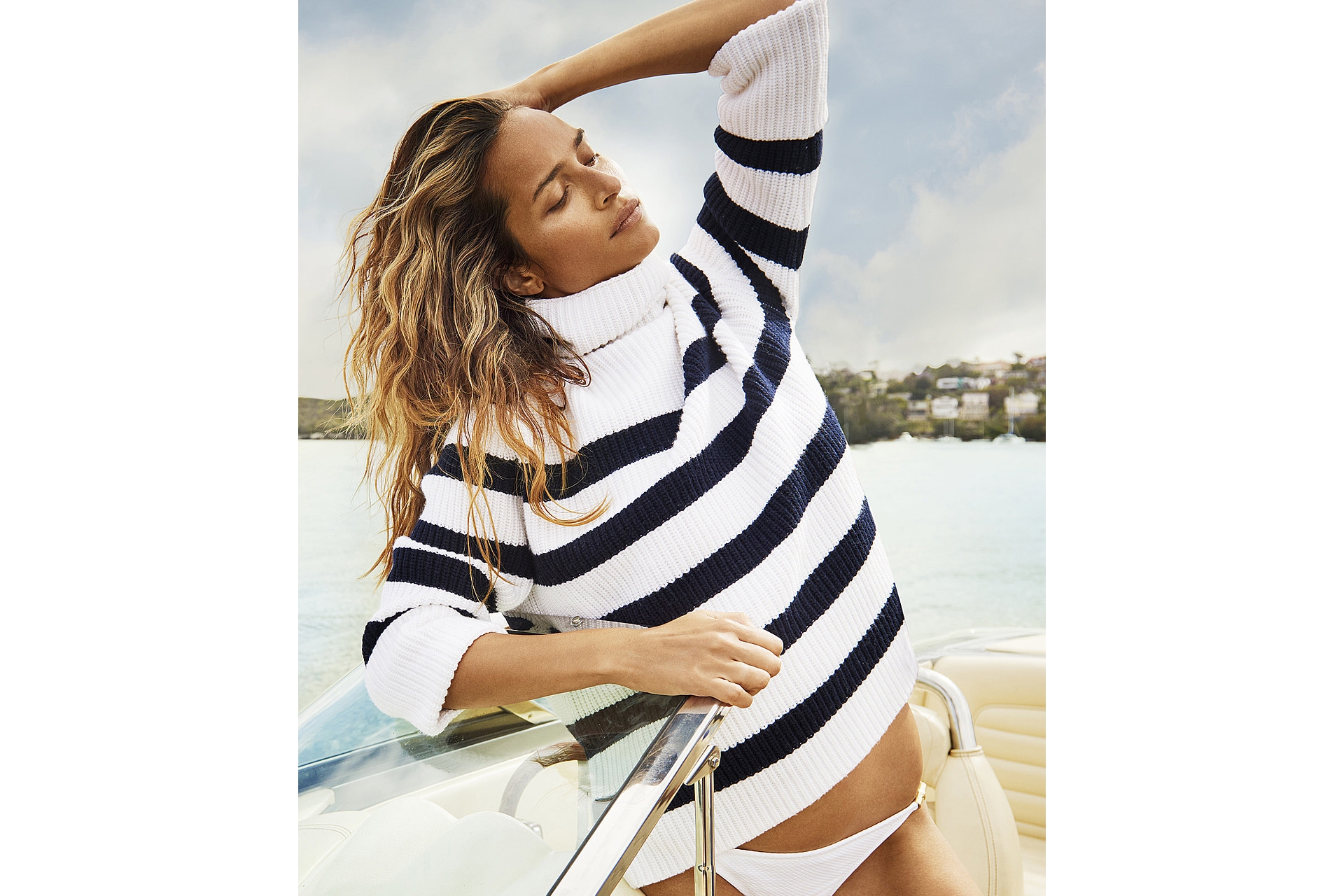 Heritage British swimwear brand Heidi Klein, beloved for its well-cut bikinis and chic cover-ups, is heading into exciting, uncharted waters with the launch of its brand-new knitwear collection. Inspired and named after holiday destinations on the USA's East Coast, the range features cosy roll necks, waffle-knit crew necks and snuggly hoodies, all made from luxurious blends of Merino wool, cashmere and lambswool.
They're just the thing for throwing on for your long haul flight somewhere sunny and exotic – or, alternatively, for keeping warm on a classic British summer staycation.
Available now heidiklein.com
06.12.21
De Beers Unveils New London Flagship Store – with a Sustainable Twist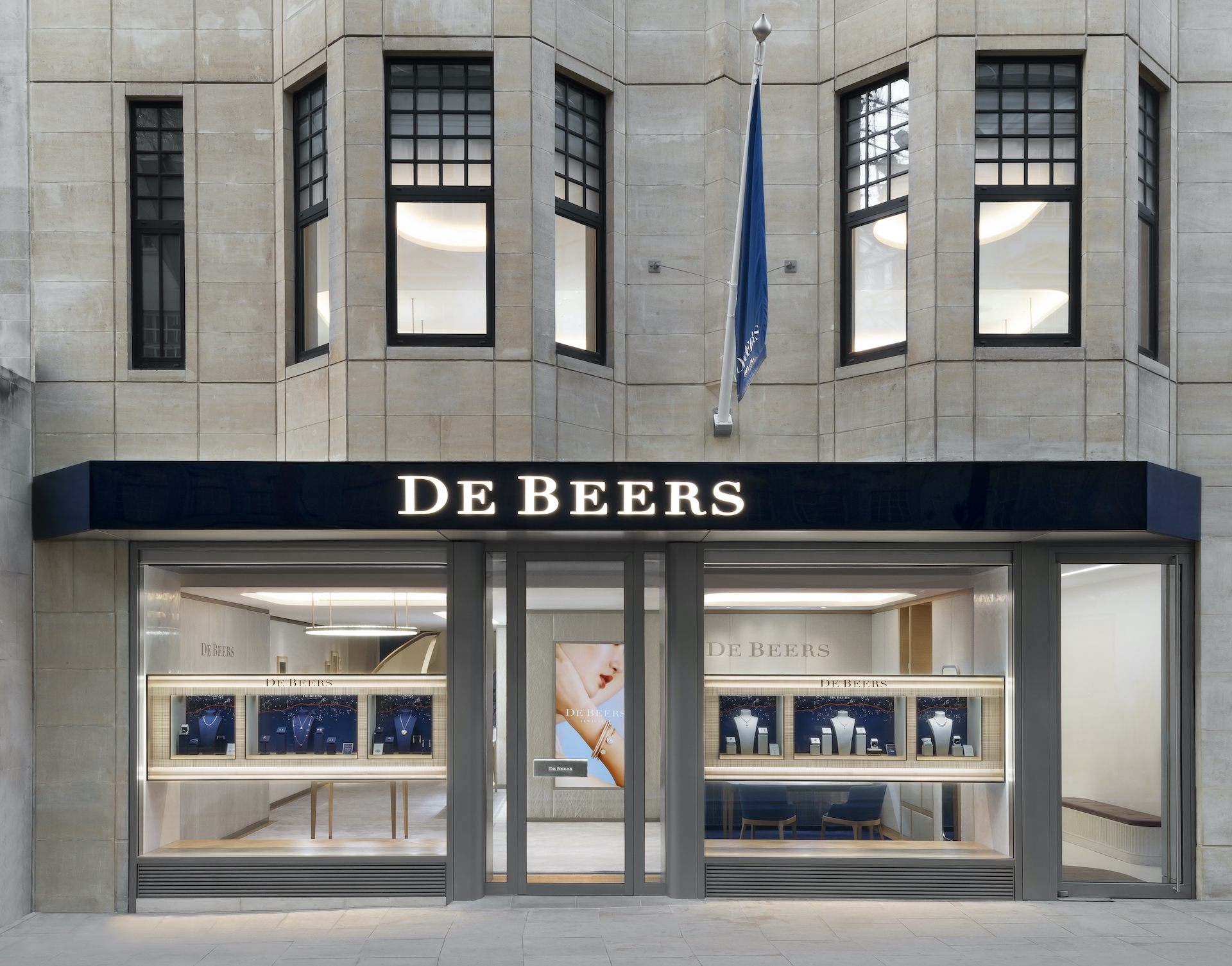 De Beers has just unveiled its shiny new flagship store on Old Bond Street, with a complete concept redesign that puts natural diamonds and sustainability at the heart of the customer experience.
The new flagship is located at 45 – 50 Old Bond Street, next to the previous location. Its redesign was inspired by Building Forever, De Beers' commitment to create positive long-term impact across the environments and communities the brand touches.
Every aspect of the boutique's design, including materials and furniture, engineering (handling of energy, air, and water consumption), construction, and execution are aimed at meeting the environmental requirements of Leadership in Energy and Environmental Design (LEED). This certification provides independent verification of a building's green features; the De Beers store in Chengdu, China, which opened earlier this year, earned the prestigious LEED gold certification.
'We are delighted to open our beautiful new De Beers flagship, just in time for the holiday season,' says Céline Assimon, CEO of De Beers Jewellers. 'Our new store is a reflection of how we approach everything at De Beers – revealing the different layers of our heritage within a modern context, and forever celebrating our exquisite diamond designs and expert craftsmanship. To celebrate this opening, and as a true Home of Diamonds, we are presenting a selection of extremely rare fancy coloured diamond pieces. I wanted to give them the highlight they deserve and showcase what makes them so unique and precious.'
The selection of extremely rare fancy coloured diamonds, called Heritage Master Diamonds, will include stones of extraordinary depths and hues. They form part of the Natural Works of Art collection that includes the most exceptional diamonds selected by experts. These diamonds are presented in classic De Beers designs, as well as simple rings so that clients can collaborate with the brand's Creative Studio to create their own bespoke designs in the new boutique.
45-50 Old Bond Street, London W1S 4QT; debeers.co.uk
01.12.21
Anna Mason Opens New Boutique, Studio and Atelier in Belgravia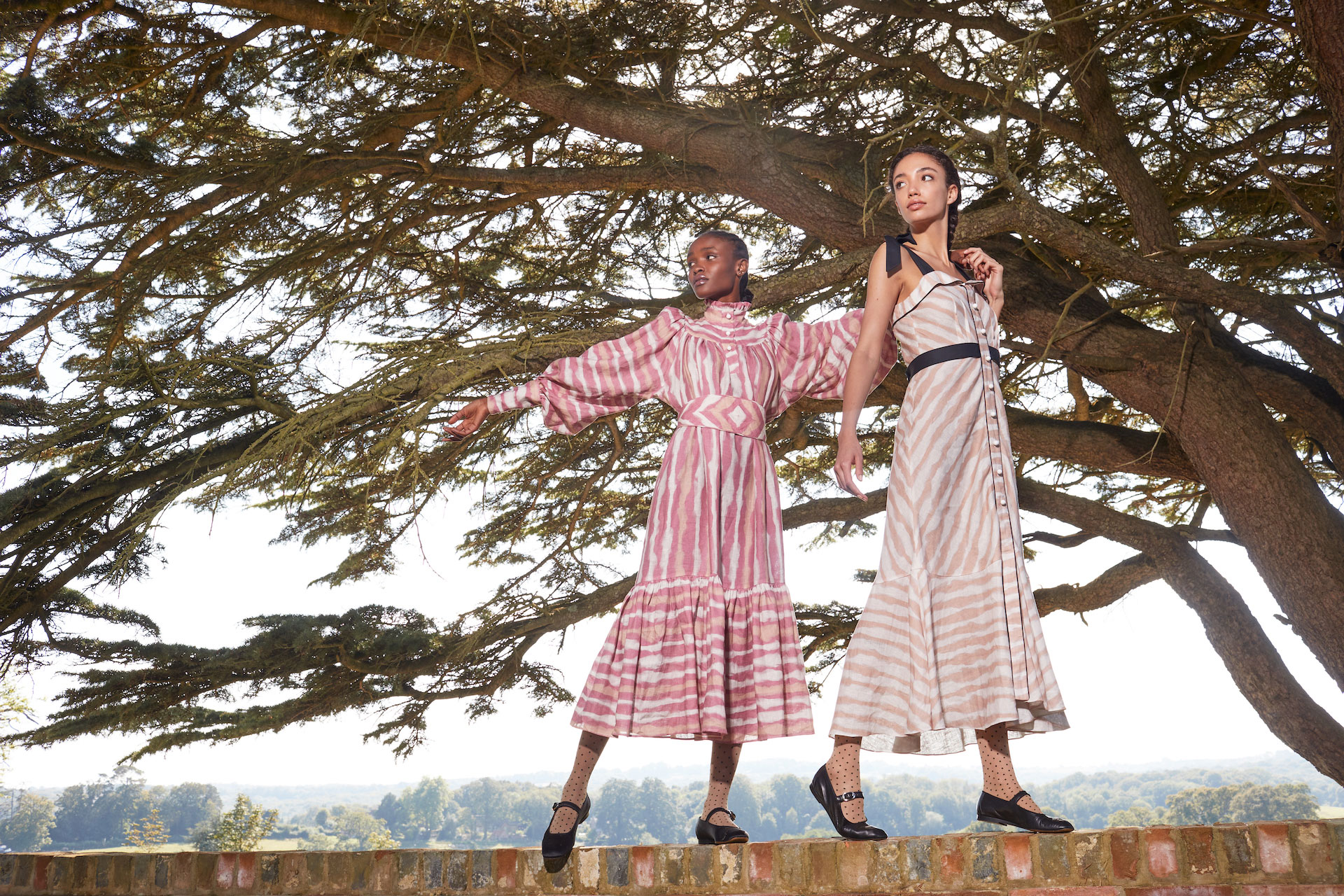 Harking back to the era of Coco Chanel and Parisian fashion salons, Anna Mason has opened her new maison – comprising a three-in-one boutique, studio and atelier – in the heart of Belgravia.
Here, clients can explore the RTW and made-to-order collections, be fitted, and have private appointments with the designer herself.
'The pandemic has shown us that luxury retail isn't only about an online transaction,' explains Anna. 'It needs to be experiential. It's a pastime and a privilege. You can't get fitted online. You can't touch online. My new maison will allow my clients to fully experience and understand my brand vision, as well as finding some inspiration while they visit.'
The maison's interiors were co-created alongside designer Abbie de Bunsen, with rugs and furniture, including sofas and chairs, pouffes and an ottoman, upholstered in Anna's signature fabrics. Antique pieces were sourced from Sweden, and Anna also worked with natural paint brand Edward Bulmer to create an exclusive colour shade, Anna's Pink, for the maison.
32 Grosvenor Crescent Mews, London, SW1X 7EX; annamasonlondon.co.uk
Shrimps Launches Homeware and Baby Collections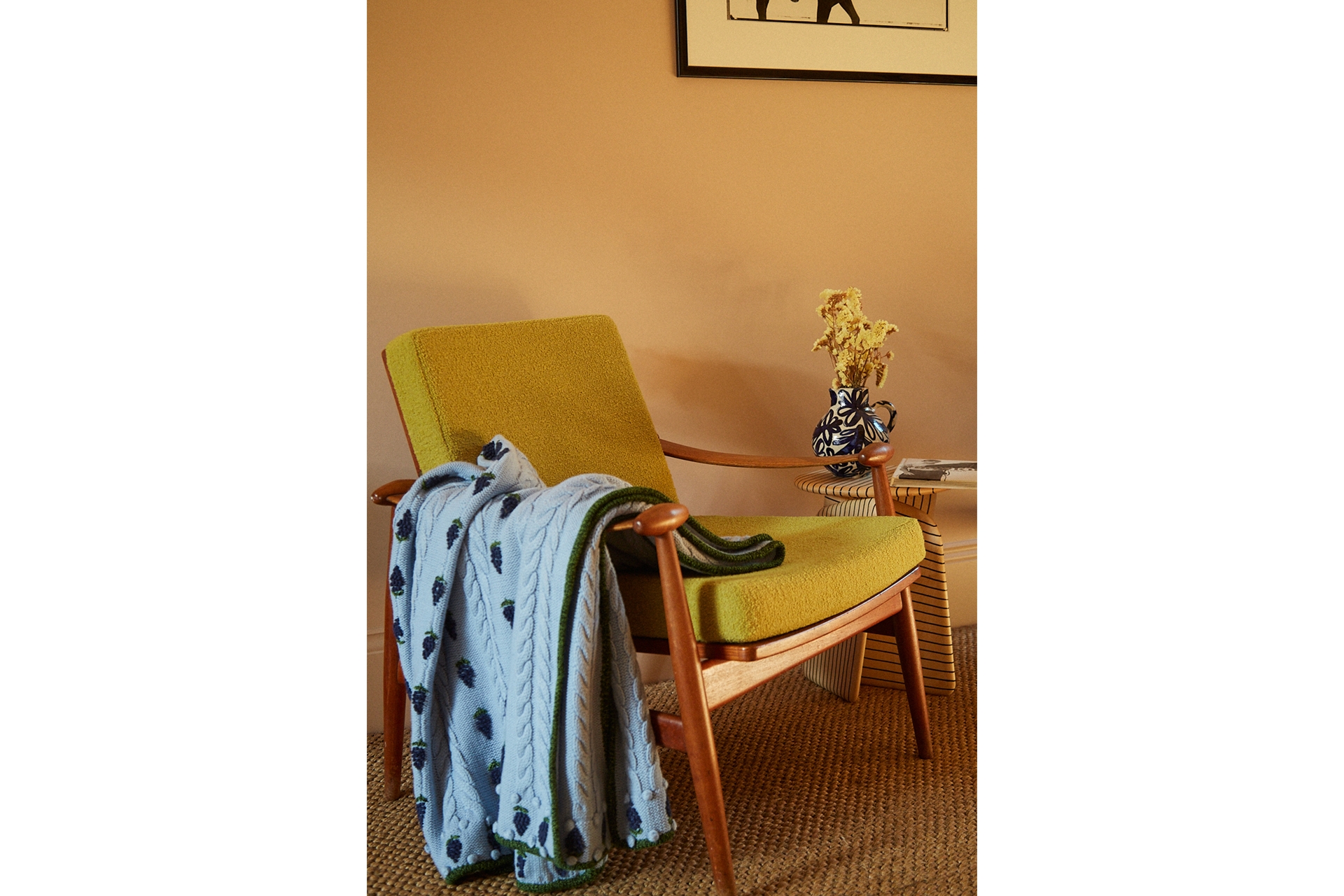 The fashion scene's favourite, Shrimps, is moving out of our wardrobes and into our homes with its just-launched homeware collection. Taking inspiration from the brand's popular, colourful knitwear, the range includes cosy blankets, snuggly hot water bottle covers, and adorable baby clothes, too. The latter is made from super soft Merino wool, making it ideal for bundling up your baby over the chilly Christmas period.
Shop the limited-edition collection at shrimps.com
Finisterre Releases Innovative Watch in Collaboration with Timex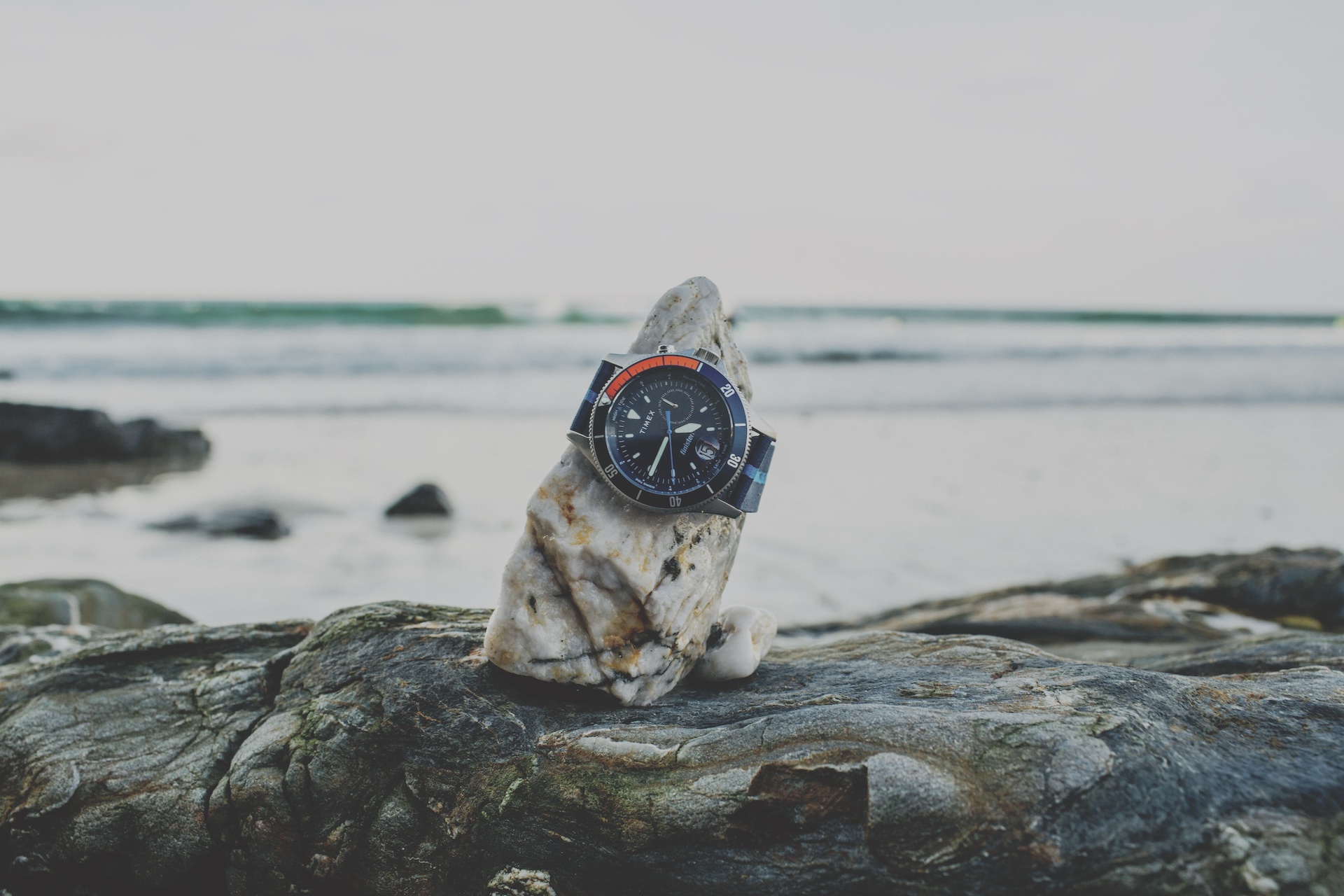 Pioneering, planet-friendly surfwear brand Finisterre has announced an exciting new project: a collaboration with American watchmaker Timex on a watch that combines classic styling, recycled materials and the highest standards of design and durability for those who like to spend time in or on the sea.
Water resistant down to 200 metres, the The Timex x Finisterre Tide watch's defining feature is a unique tide tracking function that counts down to low or high tide. This is displayed by a blue hand placed where the second hand is usually found on the dial. The woven strap is made from a special yarn crafted from 100% upcycled ocean-bound plastic, created by Swiss brand #tide, which aims to transform plastic pollution into something useable.
Limited to 400 pieces and priced at £195, each watch arrives in custom packaging showcasing the Cornish coastline Finisterre calls home.
The Ultimate British Gift Guide