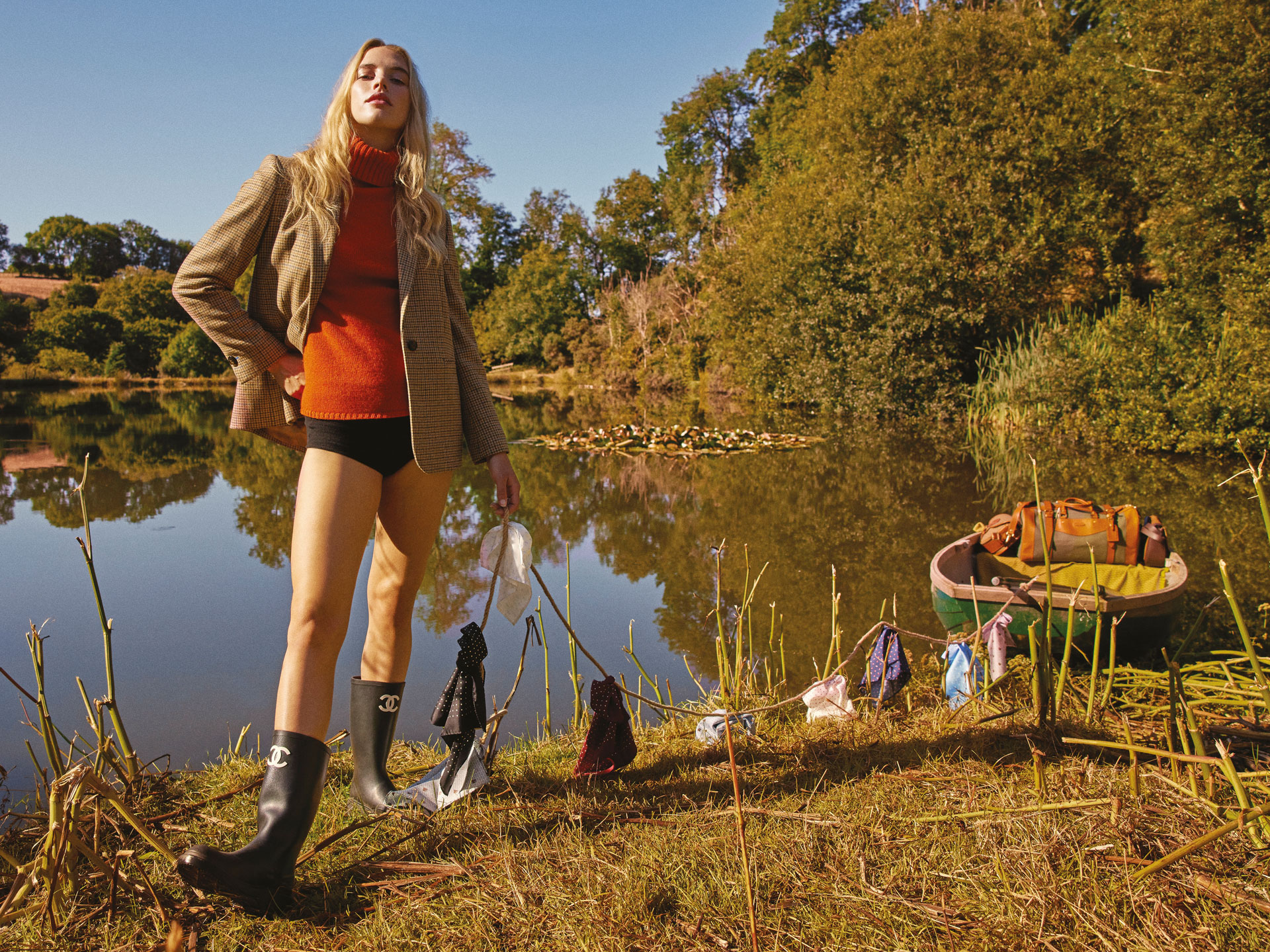 The C&TH Great Outdoors Shoot: Natural Woman
---
Immerse yourself in nature
Country & Town House's September/October issue is out to subscribers today (and watch out for the issue on newsstands next Wednesday…). Take a look inside with the Great Outdoors guide 2022 cover shoot, featuring sumptuous Shi Cashmere and Savina Savage, the most practical shoes from Chanel, and terrific tartan from Holland Cooper. Don your wellies, grab your raincoats and muddy your boots: these are the ultimate country sports outfits. 
The C&TH Great Outdoors Shoot: Natural Woman
TEAM
Fashion director: Nicole Smallwood. Photographer: Dan Hack. Make-up: Charlotte Reid @ One Represents (using Giorgio Armani Beauty). Hair: Charlotte Reid @ One Represents (using Kerastase). Photographer's assistant: George Robson. Fashion Assistant: Lidia Spoto. Model: Becca Horn @ Models 1.