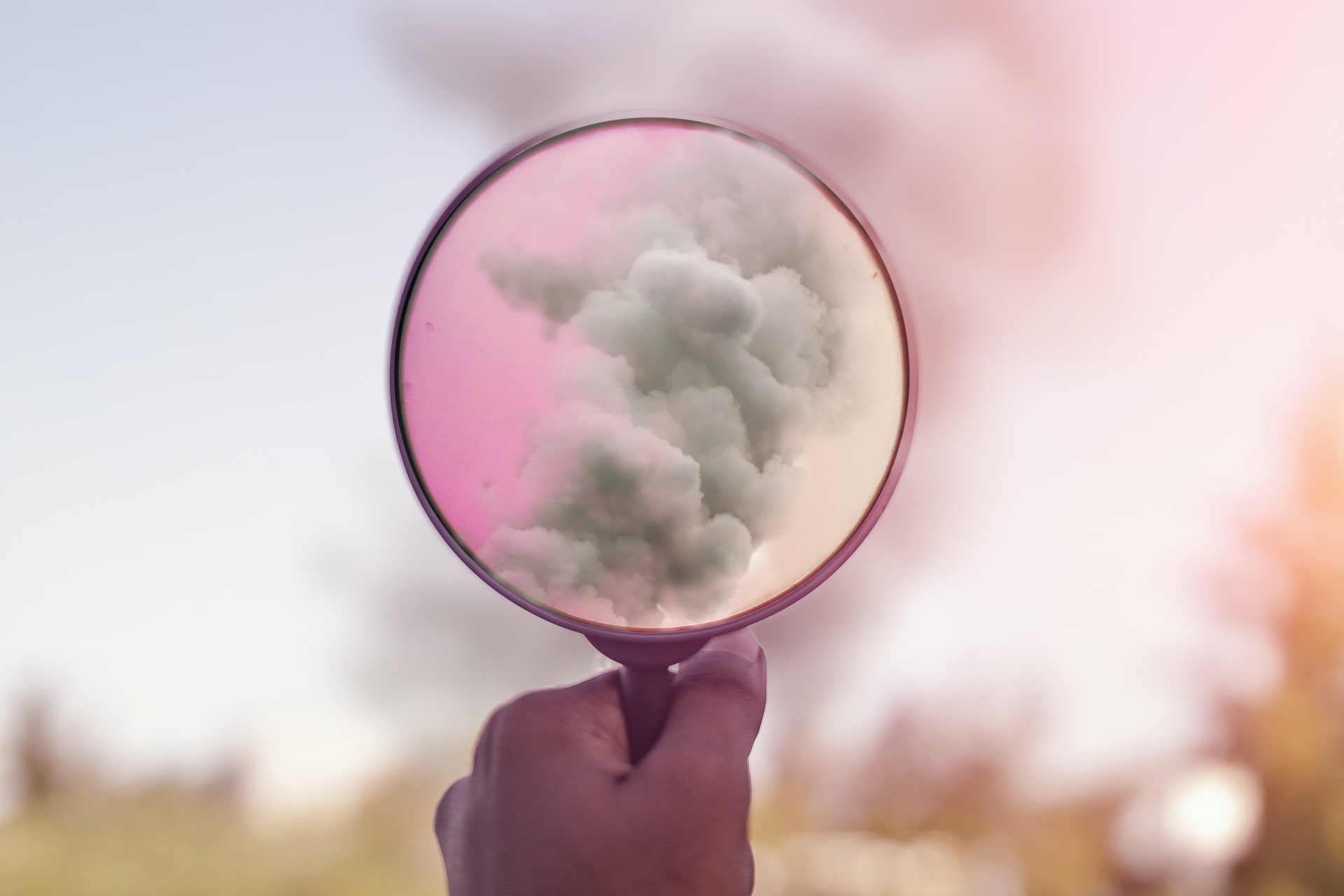 The Green Coach: How Do We Navigate Greenwashing?
Lucy Johnson tells us how we can become an ethically-minded, savvy consumer
Struggling to read between the lines of brand claims and figure out which ones are really doing good for the planet? In our monthly Green Coach column, Lucy Johnson, psychotherapist and founder of sustainable lifestyle consultancy Green Salon, will be tackling all our biggest questions and confessions about the complexities of living a greener life. Up this month: how to weed out the brands we can trust from those who are greenwashing.
The Green Coach: How Do We Navigate Greenwashing?
Dear Lucy,

I look out for greenwashing, and think I am quite aware of it but sometimes it fools me. I often don't quite know what brands I can trust or not so I can get overwhelmed and end up just not bothering. How do I know who to trust?

Kylie.
Dear Kylie,
I get the frustration and overwhelm you feel when it comes to navigating green claims. It can feel really disheartening to think you're spending your hard-earned pennies on a green product, only to find out that, as you say, you've been fooled and the brand is using some vague words about sustainability and not doing very much – or even anything – of any impact at all. It can also feel like such a minefield navigating those claims that it can be so easy to think it's all too much and give up.
First, though, you're already a long way along the route of living more sustainably if you're looking out for green washing in the first place. Sadly, greenwashing is a real problem. A 2020 survey found that 40 percent of online 'green' brands were making misleading claims about how green they really were. It can be so tempting for the marketing department of a brand to jump on the zeitgeist and use buzz-words like 'planet-friendly', 'sustainable' or 'eco' – or even simply use the colour green and images of leaves, flowers, trees, anything that suggests nature – to sell their products.
So how can you become a green savvy consumer? And how can you do it without feeling overwhelmed, despondent or just plain confused? Luckily, in response to the 2020 survey, regulators are waking up. Last year, the Green Claims Code came into effect. It's a six-point guide for consumers to work out what to look for in a brand, and what it boils down to is this: is there any evidence for their claims?
If you find any brands that you think are exaggerating their claims you can get in touch with the Competition and Markets Authority who will investigate further. Still, you may not have the time or energy to act as a green detective and go rootling around on the websites of the many green brands that are popping up all the time to find the evidence. Plus for the majority of people, who don't have Masters degrees in sustainability, it can feel pretty perplexing to understand what information you should even be looking for. You are not alone if you're not sure what carbon off-setting actually is, and if you do know, you may not be sure what types of carbon off-setting are useful and what are simply another form of greenwashing.
So, it makes total sense that you're feeling overwhelmed. In the rapidly evolving world of sustainable business, most people feel pretty overwhelmed too.
One simple rule of thumb is if the company has certificates in place, like Leaping Bunny, Carbon Trust Standard or B Corp, somebody else has spent time checking that the brand is living up to its claims. So look out for certificates – or any evidence that someone other than the company itself has looked at its claims and checked they are true.
Even more usefully, there are now companies like Good on You, which looks at fashion brands and marks their homework by checking out all their claims and certificates. So they effectively do the work for you. Their app is really worth downloading. Just pop in the fashion brand that you'd like to know about in the search bar and they give you the low-down from 'Great' to 'We Avoid'.
When I started out as a green coach two years ago, I realised that it would be hard for me to hand-on-heart recommend brands that I hadn't greenwash filtered myself. I now have a team of researchers at Green Salon, the green lifestyle company I founded in 2021, who check out the green claims of brands across lots of lifestyle areas so that we don't accidentally recommend brands that are greenwashing. We've compiled them in a Directory that's free to use and, once again, you can just enter the name of a brand that claims to be sustainable and we give you the low-down on what it's really up to. To be transparent, we have affiliate links with many of the brands and we plough that money back into researching other brands.
You're right, it is something of a Wild West out there in terms of green claims. But it's worth noting that many green brands are on a journey and being a sustainable brand is neither easy nor cheap. Look out for brands that are transparent about where they are on that journey – and lay out their plans for how they're going to get to the next stage, like becoming Net Zero, for instance.
If you also follow the simple rule of checking that brands have themselves been checked out, and look for directories that are sorting the brands that are eco-warriors from the weasels, you should feel more confident that your money will be protecting the planet not boosting the bottom line of an eco-imposter.
Lucy
Got a dilemma? Email it to Lucy at lucy@greensalon.co.uk
Featured image: Saffu B, Unsplash