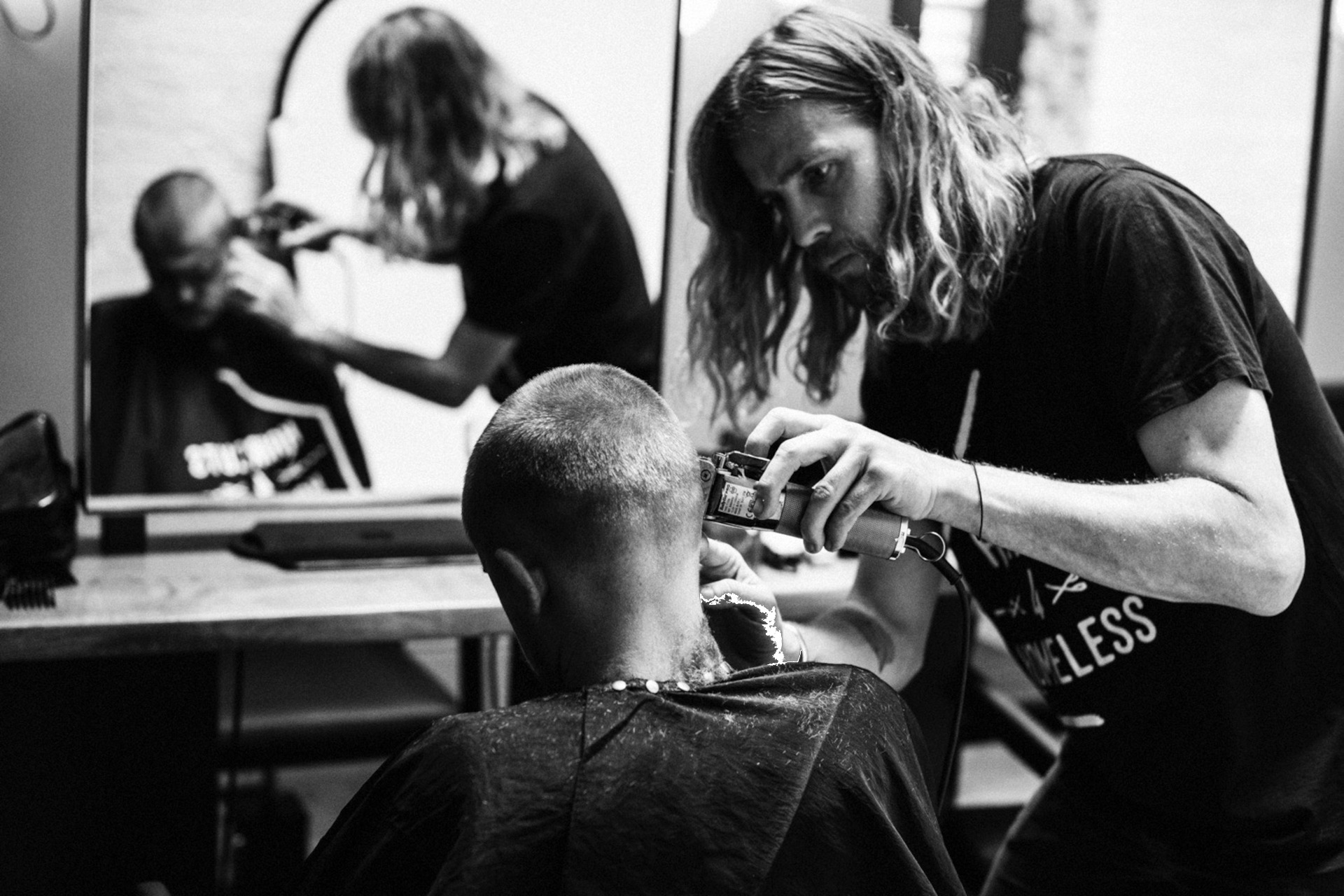 Celebrity Hair Stylists Cut Hair for the Homeless at British Beauty Week
---
'We should all have the opportunity to experience the uplift a haircut brings'
During British Beauty Week (8 – 12 September 2021), people all across the UK had the opportunity to get up close and personal with their favourite beauty brands. But if you looked away from the Covent Garden hub to Tottenham Court Road, you would have found a team of philanthropic hair stylists offering free haircuts to the homeless.
Prince Charles and Camilla Unveil a Giant Knitted Patchwork
Celebrity Hair Stylists Cut Hair for the Homeless at British Beauty Week
Small acts of kindness go a long way, especially for those who experience very little of it on a day-to-day basis. The charity Haircuts4Homeless went the extra mile last Thursday during British Beauty Week, when a team of celebrity hair stylists (whose work you will have seen gracing the covers of Harper's Bazaar, Marie Claire and Stylist) came together to give free haircuts to local homeless people.
The pop-up, which was held at Mark Wooley's the Electric Space, was on hand throughout the day to provide free haircuts for the homeless. Those visiting the pop-up salon were treated to a cut and style, as well as a relaxing head massage as they had their hair washed. The day was all about helping homeless people, who don't usually get to truly take time for themselves, relax and gain back confidence in their appearance.
The hair stylists volunteering their time included Leigh Keates, Louis Byrne, Richard Ashforth, Nicola Harrowell and charity founder Stewart Roberts.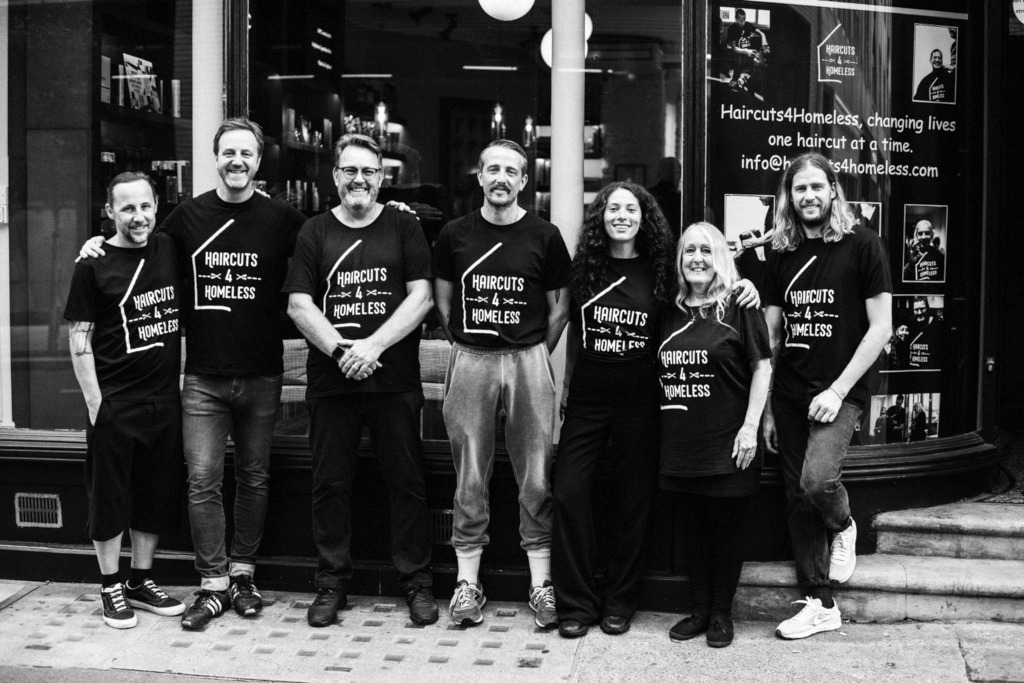 The charity, set up by veteran hairdresser Stewart Roberts, aims to bring together a community of skilled hairdressers who can volunteer their time to give haircuts for homeless people. Those who are homeless experience many hardships, meaning things like self-care can quickly fall to the bottom of a list of priorities. By providing haircuts voluntarily and free of charge, Roberts hopes to address the issue of low self-esteem and remind homeless people that their local (and nationwide) community is still looking out for them.
'Today was an amazing event, bringing together the top of the hairdressing industry in the beautiful surroundings of Electric Space London,' Roberts said of the pop-up event. 'We had some great clients, including Anne who I found starting to bed down on a nearby corner. I spoke to her for a while before she said it would be her birthday this weekend, so I walked her to the salon and Louis Byrne gave her a beautiful makeover.'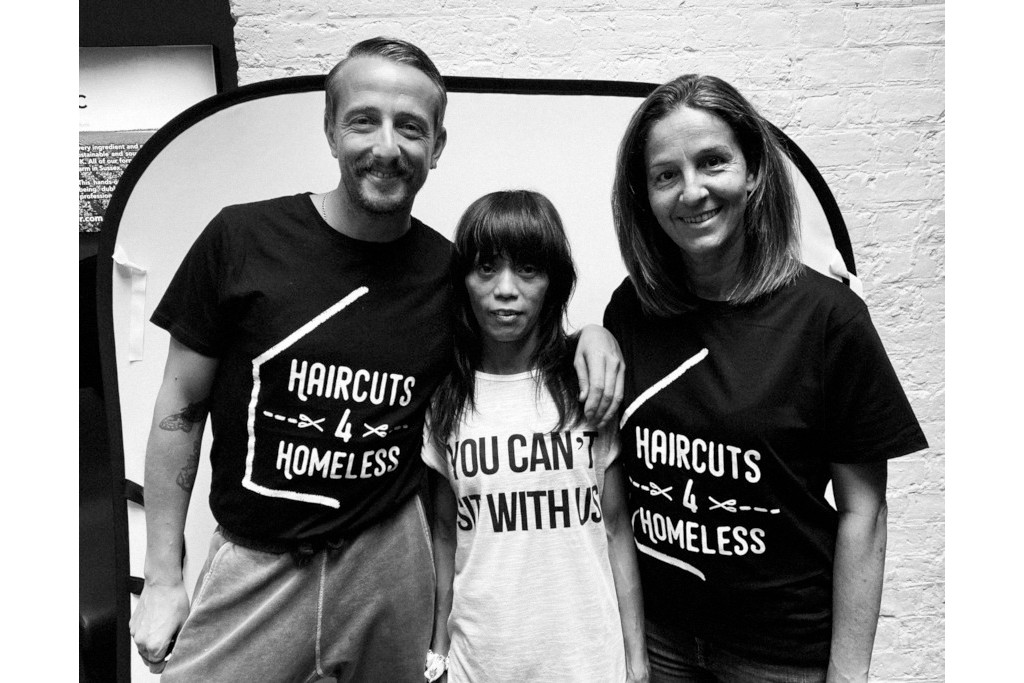 Celebrity Hairstylist Louis Byrne commented: 'Volunteering for Haircuts4Homeless played a part in my recovery when I was in a difficult space, being able to offer my services and give something back is very important to me. We should all have the opportunity to experience the uplift a haircut brings. We are ALL human and deserve respect.'
To see more of what Haircuts4Homeless do, go to haircuts4homeless.com. You can donate to the cause here.
Images: Jack Eames