Ever wondered what difference £10k of beauty treatments can make? Read on for an insight into the best therapies that money can buy…
Earlier this year we launched a competition with Harvey Nichols' Beyond MediSpa to give one lucky C&TH reader the chance to win a whopping £10,000 beauty transformation. Now that the winner has been chosen, you can follow their journey on our weekly blog which outlines the treatments, how they work, and see the final result for yourself. Gain a fascinating insight into the world of elite luxury beauty treatments, including state-of-the-art CoolSculpting, Beyoncé favourite Hydra Facials, cutting-edge genetic testing and more…
The Winner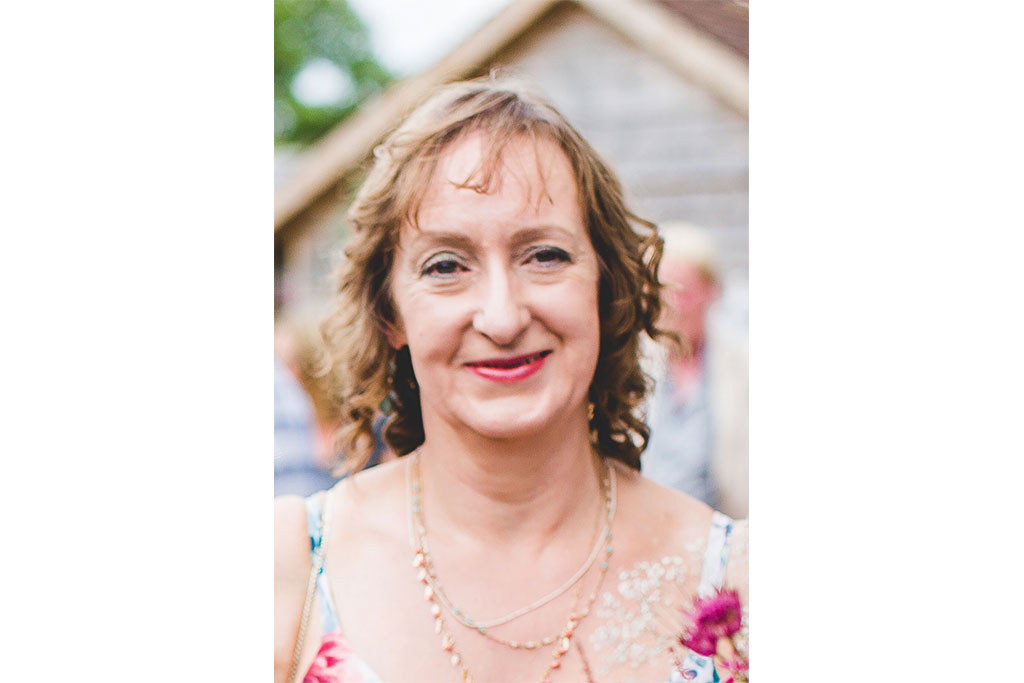 Thousands of you entered, but only one could win. The competition's lucky winner is Joanna Tolhurst, a charming mother of three who lives in Kent. Having worked with children all her life as a teacher and SEN specialist who helped to turn around troubled schools across the country, she decided to leave Aberdeen and move to the small town of Hythe in Kent after happening across a delightful cottage closer to her sons. Within three weeks, she had sold her house and made the journey South with two cats and a car full of plants. This year has been one of huge change for Joanna – so what better reason to focus on positively changing herself too from the inside, out?
Joanna has looked after other people all of her life, so Beyond MediSpa decided that it was time someone looked after her. After an initial consultation and assessment, we are delighted to announce Joanna as the competition winner, and invite you to follow her exciting journey.
Try Your Luck at one of This Month's Competitions
The Treatments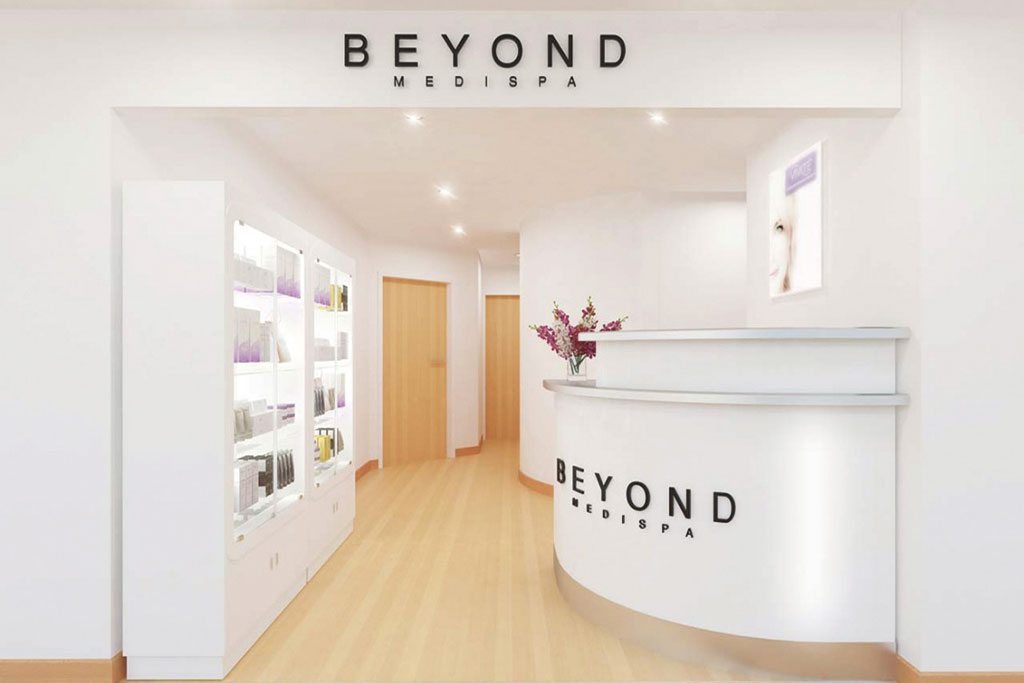 Beyond MediSpa's expert team of doctors, nurses and skilled aestheticians tailor treatments to their clients' exact needs, using the latest technology to restore and rejuvenate the face and body. The focus on complete well-being means there's even an in-house nutritionist who will help you begin your transformation from the inside.
Joanna has been given the once-in-a-lifetime chance to sample the best treatments that money can buy – including the painless fat freezing treatment CoolSculpting, injectables such as Botox and fillers, threads, skin boosters, LED mask treatments and genetic testing which determine skin health, skin-ageing profile and micro-nutrient needs.
Dr Wassim is one of London's Best-Kept Secrets
The Journey:
1 May
Time to face the needles! Joanna was keen to take advantage of the injectables offered as part of the prize, spending an hour and a half with Dr Wassim Taktouk this week. After an in-depth consultation (and a lot of time spent in front of the mirror!) they decided on some fillers and botox for a subtle refresh of Joanna's face. Dr Wassim is known for the subtlety of his work – so he was the perfect man for the job as Joanna didn't want to look different, 'just more youthful and well'.
Using fillers to redefine Joanna's nose, cheeks, lips, jawline and the areas around her eyes, Joanna noted that she was surprised at how little it hurt (of course, the numbing cream helped), likening the needles to a 'pin prick'. As Wassim finished off with some Botox on her forehead to reduce natural age lines, Joanna was delighted with the results.
'Everything done was subtle and not obvious so it's still me, albeit 10 years younger', she said. Delighted at Dr Wassim's expert handiwork, she compared him to a 'sculptor or an artist rather than a doctor – he worked as if he was painting or moulding'.
Since, she's noticed that close friends and family have been looking at her carefully as if trying to work out what's different, without being able to put their finger on it. No wonder Dr Wassim is in so many little black books of the London crowd…
Stay tuned for the big 'before and after' reveal!
18 April
Finally, hair growth! Joanna is delighted that after just two months of applying Minoxidil to her scalp and having bi-weekly Halo treatments, her hair has started growing more than ever before. Her thinning hair was one of her greatest aesthetic worries, and she is extremely excited that the prescribed course is working so well.
In terms of diet, she's still off the tea and coffee and is surprised to admit that she doesn't miss it at all – in fact, she's not only noticed that her skin is more hydrated (from not drinking diuretics) but also that the dark circles under her eyes have naturally reduced. Result! Added sugar is still out, though Joanna admits that she did have a nibble on a Lindt chocolate bunny that a client gave her – it would have been rude not to.
Already, Joanna has noticed significant changes in her weight and appearance – she's started a 'need to take in' pile of clothes, and is still not needing to wear foundation thanks to the HydraFacials. She tells us how she went to renew her passport last week, and had a new photo taken in which she wore just a little eye makeup and was delighted with the photo, so much so that she uploaded it to Facebook. And she'll have it for 10 years… Oh, the power of a good facial!
1 April
It's no wonder Beyoncé is addicted to HydraFacials – Joanna reports that she has barely used any foundation in the weeks since having the treatment, sticking mainly to moisturiser to keep her skin hydrated. For a quick skin fix that will have you glowing for weeks, the HydraFacial comes highly recommended (find out more here).
Continuing to take Minoxidil supplements daily, Joanna's hair is already in much better condition, and she eagerly awaits the new hair that is due to start growing as a result of the treatments very soon.
And how's the diet going? Joanna continues not to drink tea or coffee, and is avoiding dairy products. Now that her body is no longer used to cow's milk, the few times she did have it resulted in terrible stomach cramps – a clear sign that her body doesn't react well to it, and that it will have previously been using a lot of energy in order to digest it properly. As a result of this, and removing added sugar from her diet, Joanna notes how her son and daughter-in-law think she's lost weight already – and is delighted at how many 'you look so well' comments she's been receiving.
15 March
Joanna's headed back to Harvey Nichols for her first Exilis Elite treatment, a non-invasive face and body contouring which tightens the skin and reduces fat. Exilis was chosen to treat her lower abdomen, to tighten the loose skin resulting from three pregnancies. Using both ultrasound and radio frequency technologies, the treatment consists of a deep massage of the chosen area, something which Joanna described as 'quite pleasant and relaxing'. The massage head is also able to check body hydration levels, and at almost 100% it seems that cutting out caffeine and drinking extra water is working wonders on Joanna's body!
Her first HydraFacial experience went down a treat, too. After just one session, Joanna reported that her skin has noticeably improved – so much so that she didn't wear foundation to go out 'for the first time in years'. Result!
1 March
"People taking an interest in me has made me take more of an interest in myself. I'm already feeling more energised"
Joanna made the journey from Kent for her five-hour CoolSculpting appointment, which uses next-generation technology to freeze and kill the fat cells in certain parts of the body. As the machine targeted Joanna's thighs, hips and stomach, she relaxed on the reclining therapy couch and watched a film as well as making the most of the time to do some knitting (she almost finished an entire scarf!). "I don't think I've ever sat still for so long", she said.
Having started drinking 4 litres of water a day and cutting out dairy, sugar and certain foods, Joanna said she's already feeling more energised and refreshed – and while she's not missing the caffeine, she admitted to having a few cheeky spoonfuls of peanut butter.
February 2018
Joanna met with Beyond MediSpa's top specialists: aesthetic doctor Wassim Taktouk, aesthetician Nadia and nutrition expert Sarah Carolides. After an initial consultation, it was decided that over the next few months, Joanna would undergo CoolSculpting fat reduction, various hair treatments to help her thinning hair, small amounts of filler to rejuvenate the face and a bespoke nutritional programme to get her feeling her absolute best.
The Lowdown on the Latest Health Craze: IV Therapy
Hair
Joanna will use Minoxidil on a daily basis, an ointment that stimulates the hair follicles and helps combat hair thinning. Throughout this 3-month treatment, she will also use the Halo Laser at Beyond MediSpa – an instrument that looks like an old-fashioned hair dryer which uses laser beams to stimulate hair growth.
Body
As well as the cutting edge fat reduction therapy CoolSculpting, Joanna will also be treated to massages to help tighten the loose skin on her stomach as a result of three pregnancies. The nutrition plan with Sarah will also help her in her quest to lose weight.
Face
Dr Wassim started his meeting with Joanna as he does with all his patients – by asking her to look at her face in a mirror, and point out which of the features she likes the most. Only after that does he ask what she likes less and would think about changing. It emerged that Joanna's main concern was with the dark circles under her eyes, as well as the general signs of ageing. She decided with the Doctor to try some filler in her cheeks and temple to bring out her eyes and improve the appearance of her under eye bags, as well as a series of hi-tech facials and possibly Botox.
Nutrition
Beyond MediSpa's in-house nutrition expert Sarah Carolides prepared a bespoke programme for Joanna to help with the dark circles under her eyes, arthritis and hypothyroidism. The key is hydration, starting with Joanna cutting out tea and coffee entirely, and drinking 4 litres of water a day for the first two weeks. She will also cut out sugar and dairy entirely to lessen the effect of arthritis on the body, and eat more foods containing iodine paired with special micro-nutrients that will help with hypothyroidism.
---