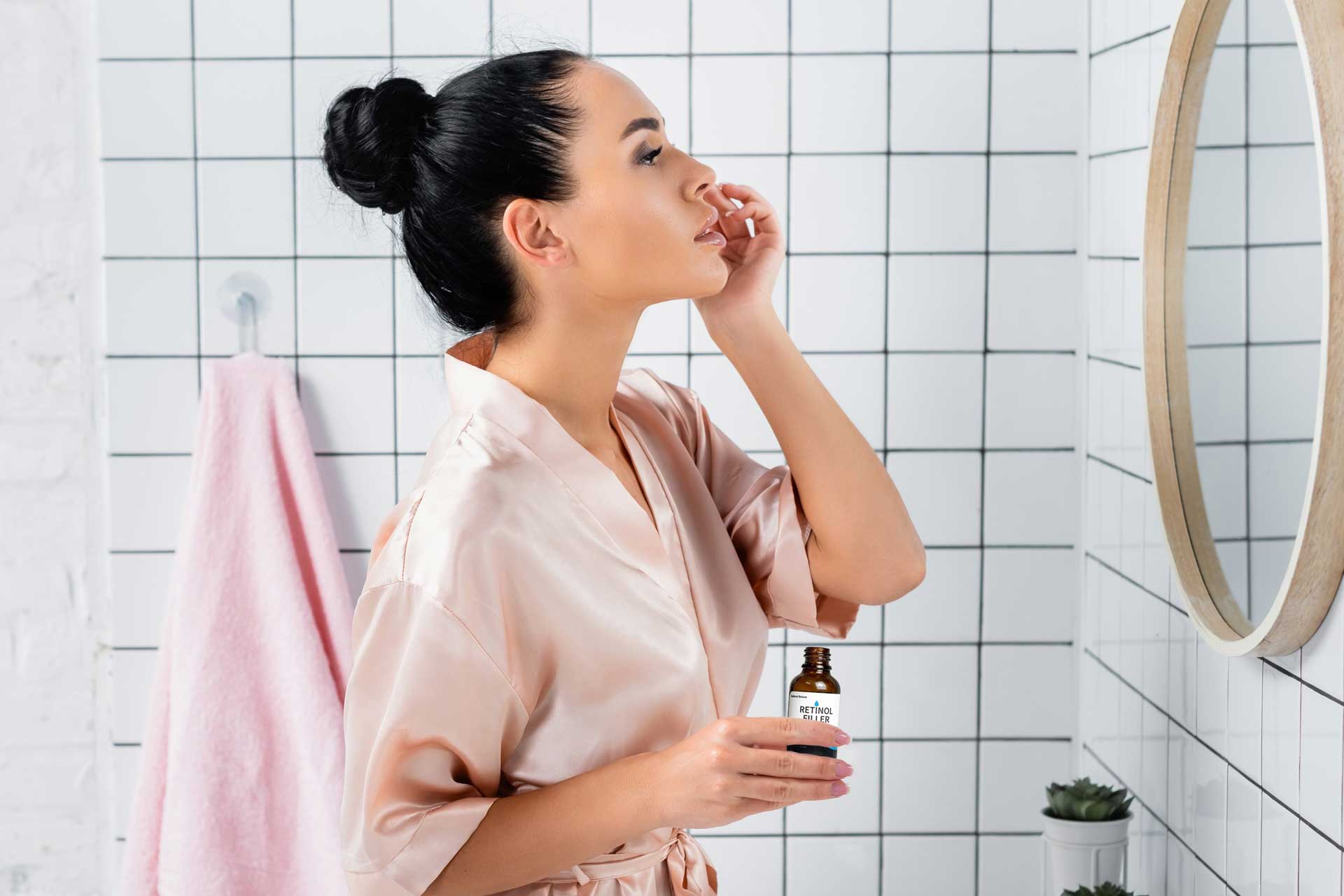 Considering Botox & Fillers? What Is Facial Harmonisation?
Is it time to bypass the latest cosmetic trends?
Should you let a trend dictate your next tweakment? Non-surgical beauty treatments are more common than ever, with Botox and fillers increasing in popularity every year. And beyond touch-ups and anti-ageing treatments, many are now leaning toward aesthetic 'trends' to choose their next treatment. But is using a 'trend' to make this kind of decision right for you? And what is the alternative? Sloane Clinic's director Dean Rhobaye encourages clients to swerve aesthetic cosmetic trends and opt for a more harmonious approach. But what exactly is facial harmonisation?
Read our guide to the best Botox in London 
What is facial harmonisation? Q&A With Dean Rhobaye
Dean: Facial harmonisation (FH) is a non-surgical full-face treatment performed to improve 'aesthetic harmony' by improving the facial architecture, dimensions, contours, and transitions and refining individual facial features. Multiple facial areas are treated using advanced techniques incorporating soft tissue augmentation with hyaluronic acid (HA) fillers, often in combination with botulinum toxin (e.g., BOTOX). 
The principles of facial harmonisation are:
Optimising the facial proportions and overall facial shape

Enhancing the definition of the facial contours and borders 

Smoothening the transitions between neighbouring facial regions and reducing the appearance of any surface irregularities at the junctions between facial zones

Reshaping and optimising individual facial features (such as the nose and lips)

Reducing the appearance of wrinkles and mild facial sagging
The treatments are tailored to each patient so that they look like the best versions of themselves but not radically different. This highly individualised treatment process is usually staged over multiple sessions to provide progressive, carefully planned, strategic enhancements with natural-looking results. 
What makes a good candidate for this work?
Dean: The procedure is suitable for all patients seeking global facial aesthetic enhancement and optimisation and wanting results that are on par with surgery but delivered through non-surgical means. Facial harmonisation is also an excellent alternative to a surgical cheek or chin implant, fat transfer or surgical rhinoplasty. However, although facial harmonisation can improve the appearance of mild sagging, older patients with severe skin laxity in the face and neck are not good candidates and would be better served by a surgical face/neck lift.    
What should people consider before undergoing this type of cosmetic work?
Dean: Facial harmonisation is a specialised procedure and should only be performed by specialists with substantial knowledge of advanced filler techniques and science. Unfortunately, most practitioners who perform fillers generally are non-specialists. Consequently, patients seeking these facial aesthetic treatments should carefully research the practitioner's training, skills, and experience. Facial harmonisation requires the most advanced cosmetic filler techniques and concepts, with a deep understanding of facial anatomy and filler technology. A specialist provider may also use state-of-the-art 3D imaging technology to analyse a patient's facial shape and structure and ultrasound technology to assess the patient's underlying anatomy before treatment.    
What is the upkeep or follow-up work required?
Dean: Based on recent radiological evidence and clinical observations, we now understand that HA fillers are longer lasting than previously thought. Following the initial 'build up' phase, during which the structural foundation and contours of the face are improved, the results from facial harmonisation with HA fillers can last several years. Most patients do not need routine retreatment if injected correctly. However, occasional supplemental maintenance treatments may be offered as and when required. 
How should people look after their skin alongside a treatment like this?
Dean: It is important to remember that the quality of an individual's facial aesthetic appearance is determined not only by the structure, contours and shape of their face and specific facial features but also by their skin complexion. Therefore, patients undergoing any facial aesthetic procedures, whether surgical or non-surgical, must ensure that their skin health is optimal, as this can otherwise lead to suboptimal aesthetic results. For instance, uneven skin tone, coarse skin texture, redness, broken vessels, or enlarged pores can all detract from and compromise the results of an otherwise successful facial harmonisation outcome. Consequently, patients undergoing facial harmonisation are also commenced on medical-grade and evidence-based skincare to address skin ageing and photo damage. 
Visit sloaneclinic.co.uk or follow Dean on Instagram to find out more.