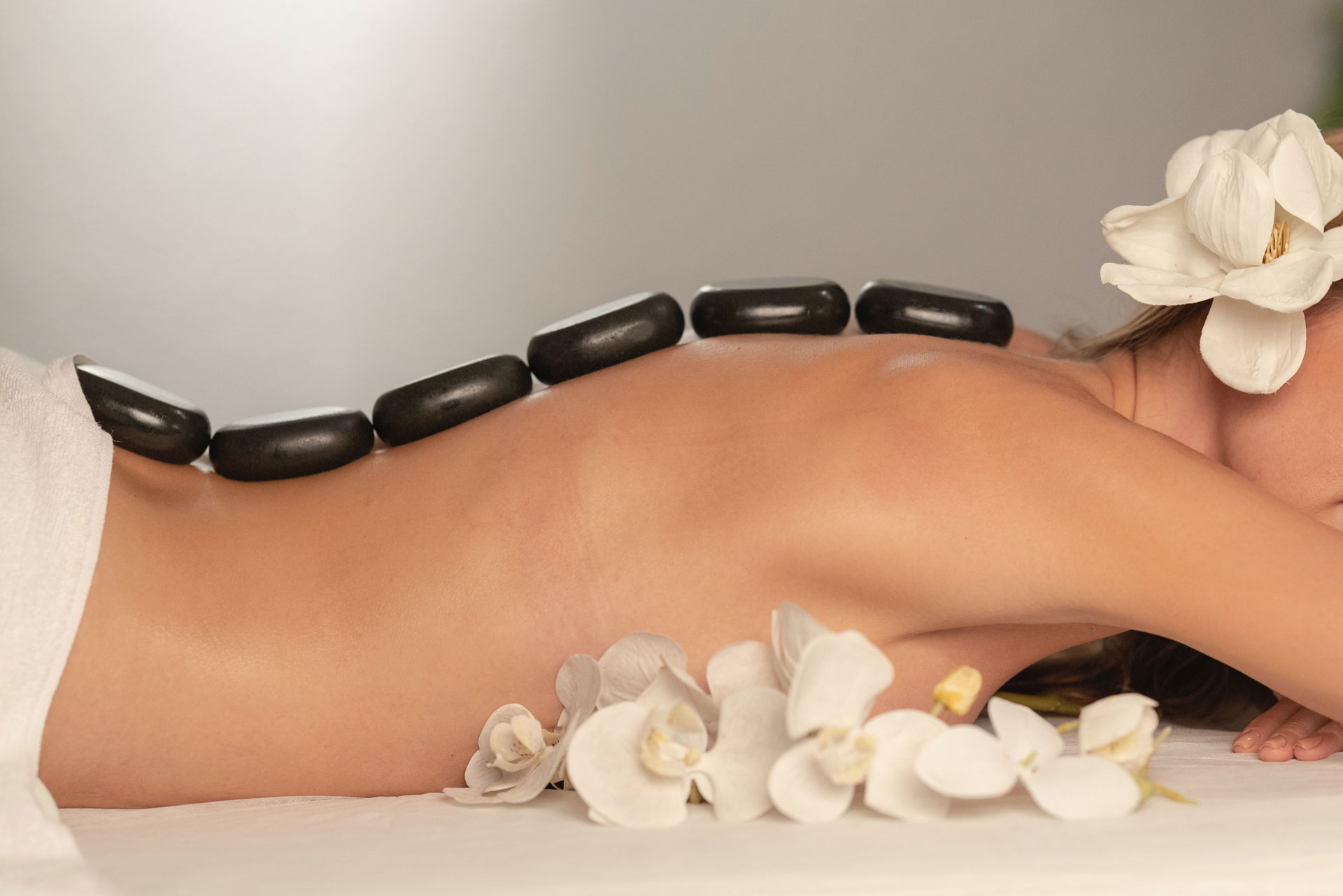 4 of the Best De-Stressing Spa Treatments
Self-care has never been more important
Nourishing our physical and mental wellbeing feels hugely relevant at the moment and engaging in self-love and care can be as simple as booking in for a massage or facial. Taking a few hours out of our day to connect with ourselves and putting our own personal enjoyment first is becoming increasingly necessary to keep our spirits up. Country & Town House tried out four of the latest transformative treatments developed to combat the stresses and strains of the current situation.
Best De-Stressing Spa Treatments
Gaia Treatments, Cloud Twelve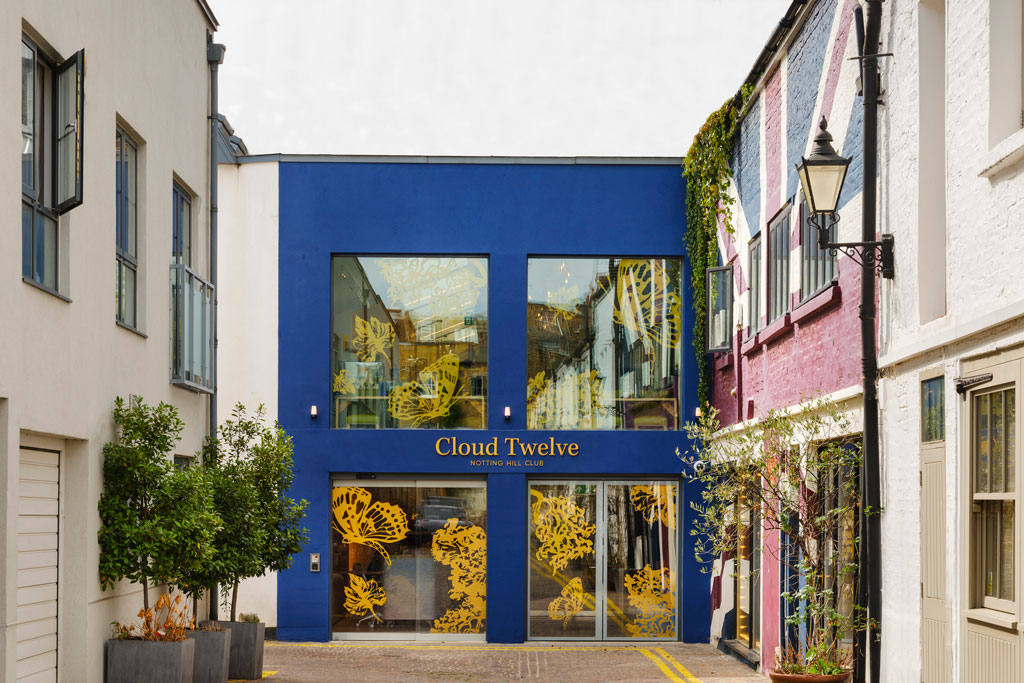 The cobbles of Colville Mews are home to Cloud Twelve, a luxury wellness space complete with a nutritional plant-based brasserie, a children's club, eco-friendly salon and a sensational spa equipped with Dolomites quartz treatments beds. To add to the already enticing spa menu, award-winning Gaia treatments have launched at Cloud Twelve. Inspired by the ancient Greek goddess Gaia, also known as Mother Nature, Gaia's products and treatments are designed to nurture and nourish mind, body and soul. "Gaia at Cloud Twelve really brings an island resort experience to you in the middle of London. This is special," says Jenya Di Pierro, founder of Cloud Twelve. If you're looking for a new form of escapism the Gaia Raindrop Therapy is our top pick. Much more than an aromatherapy massage this treatment is a sensory experience guaranteed to soothe your stresses away. Healing techniques using pure essential oils throughout the massage release toxins, boosting the immune system and bringing the body back to natural alignment. The ritual includes a full body massage, a face cleanse and a nurturing scalp massage. If you are curious the 'raindrop' name comes from the droplet technique used to distribute Gaia oil along the spine, an approach thought to reduce inflammation by killing viruses and bacteria that have accumulated along the spine. What sets this treatment apart from others are the seamless transitions from feather light massage to firm acupressure release, a sensation that is so deeply relaxing, combine that with a two hour treatment time and Gaia x Cloud Twelve have developed the ultimate way to unwind.
Gaia Raindrop Therapy, 120 mins, £275, cloudtwelve.co.uk
High Vibe Facial, Glow Bar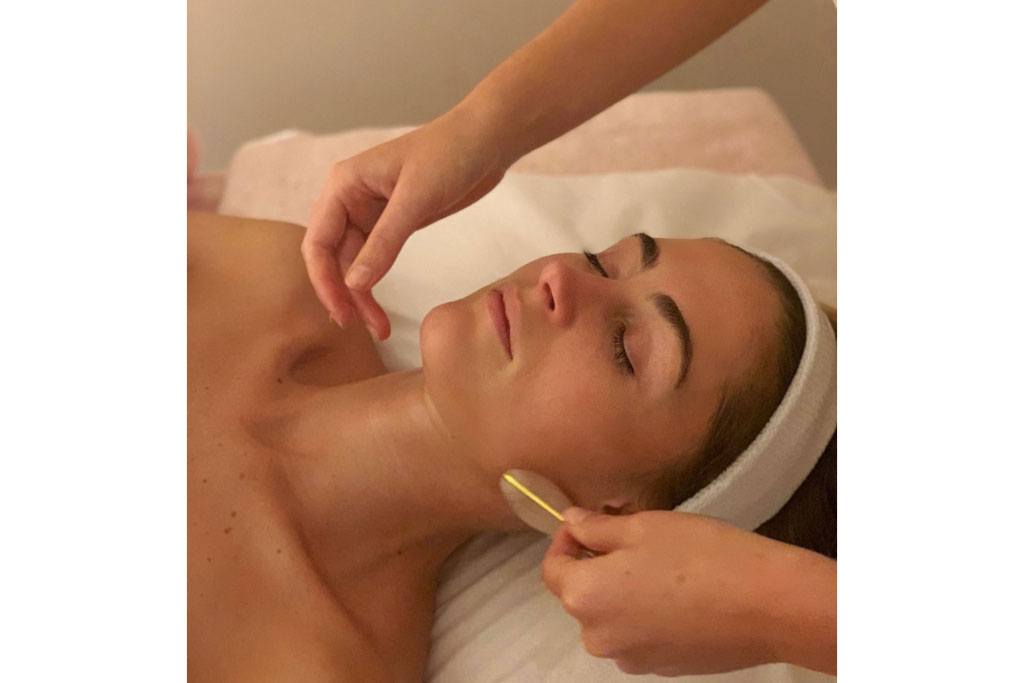 Central London's wellness hub Glow Bar is a destination that truly understands the importance of internal and external beauty. With a capsule collection of skin-loving, libido boosting and mood lifting powder elixirs, a fully plant based, adaptogenic menu and their very own infrared sauna pods; it has pretty much got self-care covered. The recently launched High Vibe Facial effortlessly blends skincare and wellness, leaving you feeling beautiful inside and out. Unlike a lot of facials which can leave you sore or inflamed, Glow Bar's newest treatment focuses on aromatherapy, massage and lymphatic drainage and finishes with an arm or foot massage. The treatment was introduced by talented therapist Mary Whitefield who noticed the demand for facial massage as opposed to just body was increasing. Using Disciple skincare products; a London based wellness and skincare brand, their product formulas are spiked with prebiotics, adaptogens and holistic ingredients, the High Vibe Facial promises to leave you in a relaxed and tranquil mindset. The facial will also be performed using Glow Bar's very own Pearl TCM elixir, mixed with the Good Skin Disciple face oil. An internal and external beauty supplement, Pearl promises to boost collagen, even skin tone and reduce signs of ageing. It is high in calcium and amino acids so improves the overall appearance and health of your complexion. The High Vibe Facial utilises rose quartz crystal rollers, Gua Sha tools and techniques and optional CBD patches for a wholly immersive experience to leave you feeling relaxed and recharged. Gua Sha is a practice taken from traditional East Asian medicine that uses a scraping motion with a tool made out of jade or rose quartz to help manually drain fluids which cause puffiness and inflammation; the result is brighter, rejuvenated and glowing skin. Crystal facials have become increasingly popular within the past year, quartz rollers and amethyst crystals have firmly earnt a place within our beauty routines due to their circulation boosting, lymphatic draining and glow boosting qualities. If all this wellbeing terminology has left you wondering if it really works take a trip to Glow Bar to see the results for yourself.
High Vibe Facial, £65 with CBD patches at an add-on price of £2 per 8mg patch, glowbarldn.com
Aman Spa, The Connaught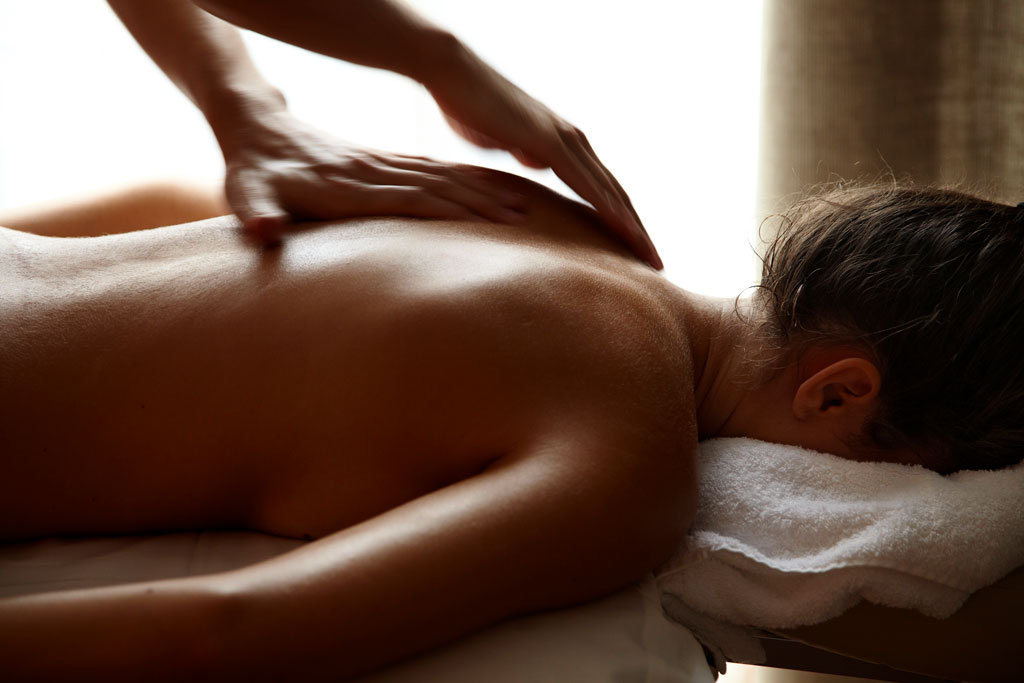 Hidden away at the heart of The Connaught lies the entrance to the Aman Spa, a place devoted to wellbeing and tranquillity. From naturopathic nutrition to postural analysis, Aman's spa concept has been carefully curated with four pillars of wellness in mind – nutrition, movement, psychological health and bodywork. Each treatment is tailored to the individual to target specific concerns and help attain personal wellness goals. Developed to promote inner peace and return body and mind to a state of harmony, the Grounding treatments are a must-try in the current climate. Recommended for treating stress, anxiety, dry skin and hair, insomnia and tension in the lower spine, as well as feelings of insecurity and the inability to switch off, they imbue a sense of reassurance and reconnection, while hydrating, healing and strengthening on a physical level. By incorporating cupping along meridian lines, acupressure, kneading, deep-tissue techniques and a Tibetan head massage, the full-body massage not only releases muscle tension but also energises the meridian system. If you are not familiar with the concept of traditional Chinese medicine, meridians are a highway system of energy flowing throughout the human body. Even if you are sceptical of such theories there is no doubt this ninety minute ritual will transport you to a moment of calm, clearing your thoughts and creating stillness of the mind. The sub-terrainean spa at The Connaught is also home to a black granite swimming pool so be sure to allow some time before your treatment to submerge in the warming waters. After a couple of hours immersed in this tranquil environment you would be forgiven for thinking you are in an Aman retreat on the other side of the world rather than a central London hotel.
Grounding Massage Ritual, 90 mins, £250, the-connaught.co.uk
Decléor Aromatherapy Massage, Radiance London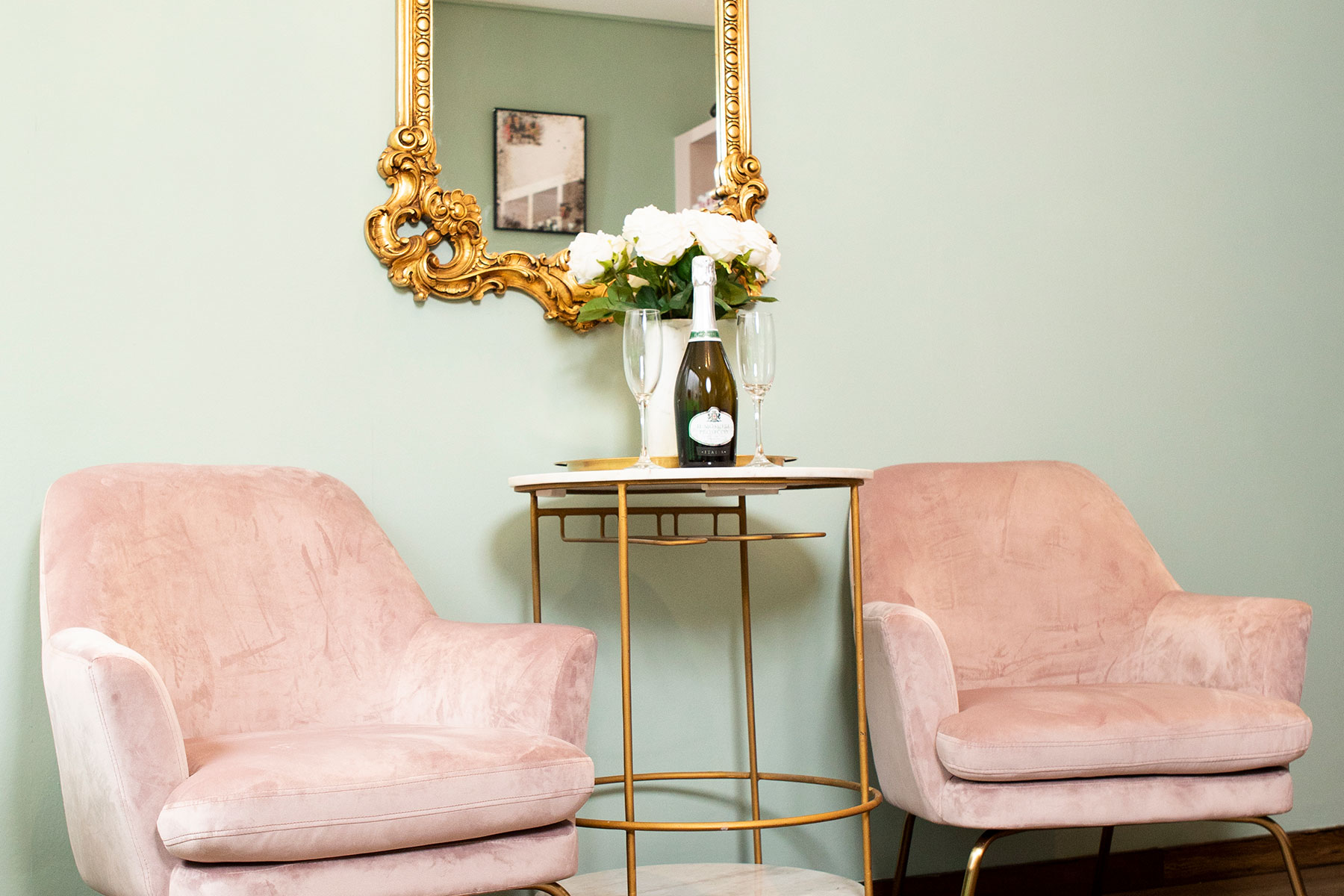 Tucked away on a small street in Fitzrovia, this London spa is the height of luxury. There's all kinds of preening and purifying treatments on offer, from tanning and waxing to lash lifts and pedicures. But for relaxation there's one treatment which is a an absolute must – the Decléor Aromatherapy massage. This heavenly treatment uses warm aromatherapy balms from essential oils experts Decléor to target key pressure points. Having the warm oil massaged into you not only feels incredibly soothing, but it will leave you with velvety soft and re-energised skin. The face massage is fantastic for detoxifying pores and stimulating new skin cells, but for total relaxation and toning benefits we recommend the full body option, which will see your legs, arms, back and head gently kneaded until all the stresses and strains of everyday live simply evaporate. For the treatment you'll descend to one of Radiance's subterranean spa suites, where there's aromatic candles, gentle music and a comfortable massage chair. After an hour of massage in this tranquil environment, you'll be walking away feeling a weight off your shoulders, and a spring in your step. What more could you want from a massage?
Decléor Aromatherapy Full-Body Massage, 55 mins, £70, radiancelondon.co.uk
Featured Image: Engin Akyurt on Unsplash 
DISCOVER MORE:
The Best Day Spas in London: Where is Open? / The Best Face Masks for All Skin Types