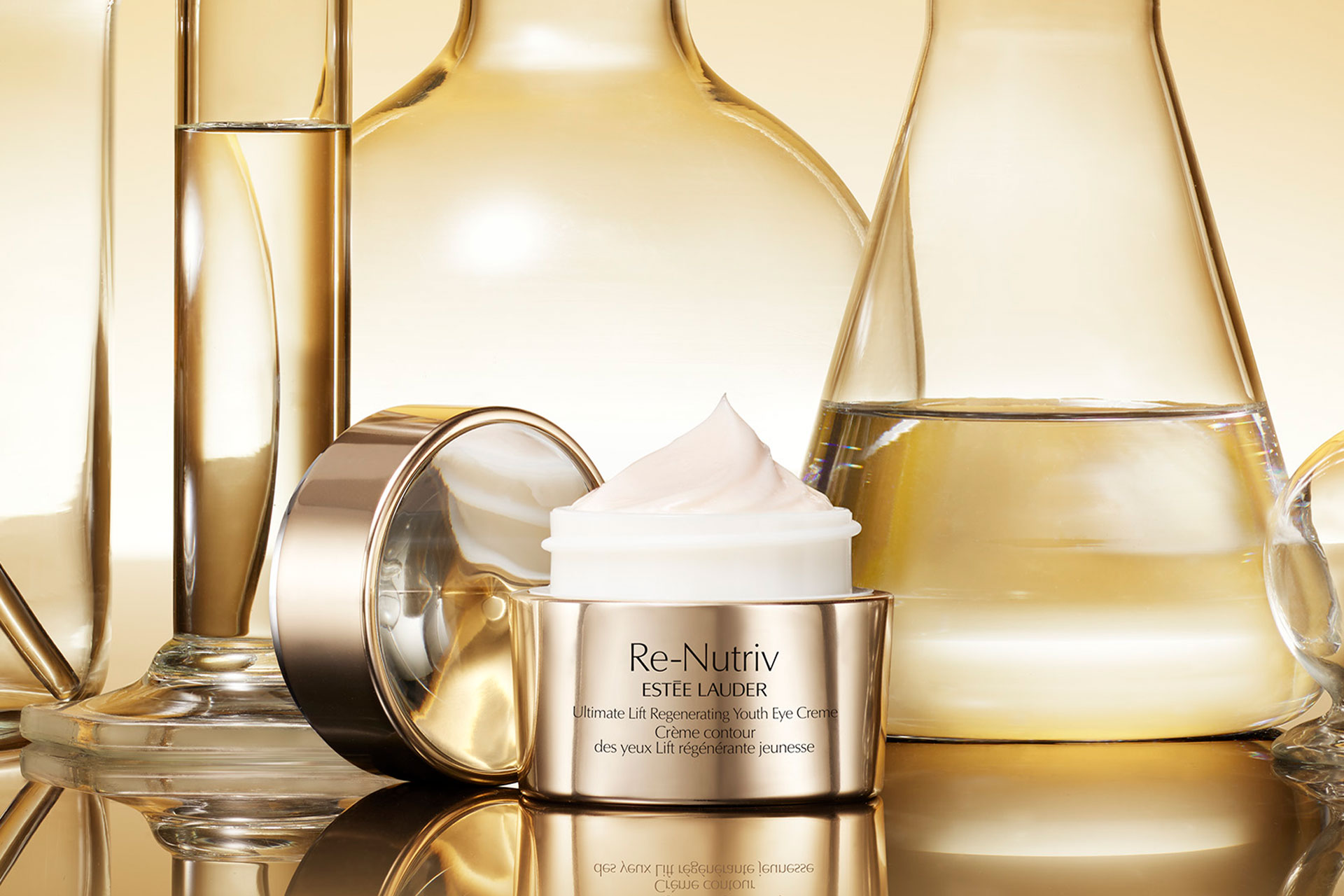 Estée Lauder: Your Go-To For Luxury Beauty Gifts
---
Luxurious presents for the beauty lovers in your life – from sensorial perfumes to truffle-infused eye serum
After 2020's lockdown Christmas, festive excitement this year is greater than ever. Shopping season is in full swing as we hunt for the perfect gifts for our loved ones – while scouting out a treat or two for ourselves, of course. Whether you're a sofa shopping convert or are relishing in-person browsing again, be sure to check out the new launches from Estée Lauder: the iconic cosmetics brand with almost 75 years of experience creating pioneering beauty products.
Skincare & Self-Care
Top-quality skincare sits at the heart of Estée Lauder. The eponymous founder was interested in the beauty world from a young age, inspired by her uncle, a chemist who created skin creams in their home. After years spent learning the tricks of the trade in beauty salons, she launched her own company alongside her husband Joseph. What began as just four skincare products has developed into a beauty empire, renowned for continually pushing boundaries.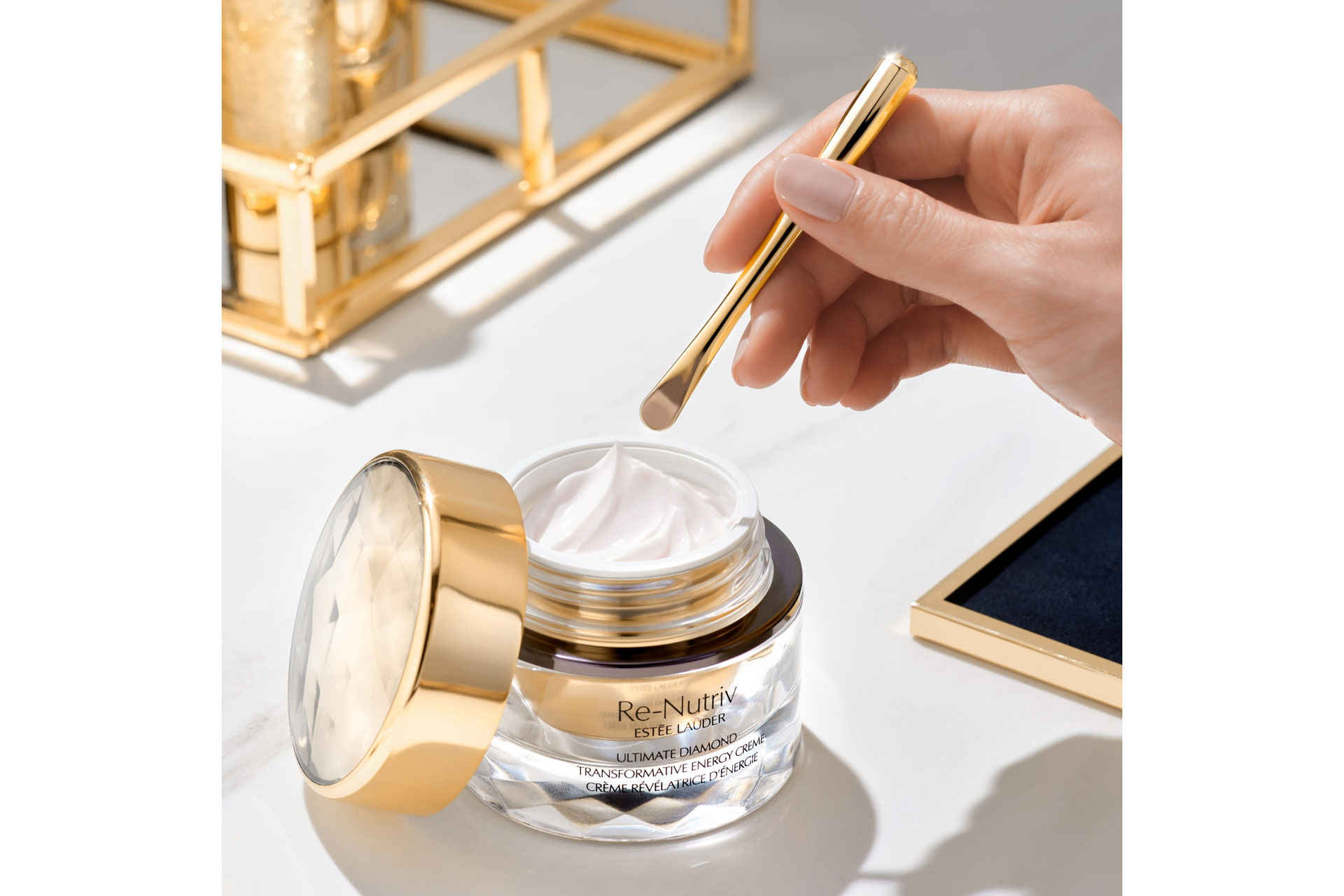 75 years later, the brand's iconic Ultimate Diamond Collection is a testament to this. It comprises a selection of products which offer anti-ageing effects, designed to create a more sculpted and toned look. The secret ingredient? French black diamond truffles, a luxurious ingredient which not only adds intense flavour to dishes, but also benefits your skin when extracted into products.
It's tempting to start frantically ticking off the Christmas gift list. There's the somewhat estranged cousin, godchildren, and now pets too – the list goes on. But for five minutes, shelve the lists, close the iPhone notes app, and let yourself think: what do you actually want. If there's a year to sneak in a self-gift, 2021 is surely the year.
Maybe you'd like to carve out more time in the day for yourself. Start a soothing self-care ritual with The Ultimate Diamond Transformative Eye Serum. It's a whisper-light serum which makes eyes brighter and more defined. It comes with a cooling Sculpted Ceramic Eye Wand which has a flexible neck, designed to hug eye contours. There's also the Ultimate Diamond Transformative Energy Crème Rich, a decadently rich cream which uses next-generation cellular technologies to make skin appear younger for longer. Deeply nourishing, it's the ideal product to add to your skincare regime in winter.
Another hero product is the Revitalizing Mask Noir. This two-step ritual begins with a silky, custom-crafted brush – inspired by the ancient therapy of dry brushing – followed by a purifying mask, which uses ultra-fine polishing beads to make skin instantly smoother and more refined.
Mood-Boosting Fragrances Delight
Estée Lauder is also a haven for fragrance lovers. The brand has a long history with the perfume world, which dates back to the 1950s – a time when most women would reserve fragrance for special occasions. In 1953, a young Mrs Estée Lauder changed the game by creating Youth-Dew: a bath oil that doubled as a skin perfume. This was a pivotal moment in the cosmetics industry, changing the way fragrance was sold – and soaring the company to fame.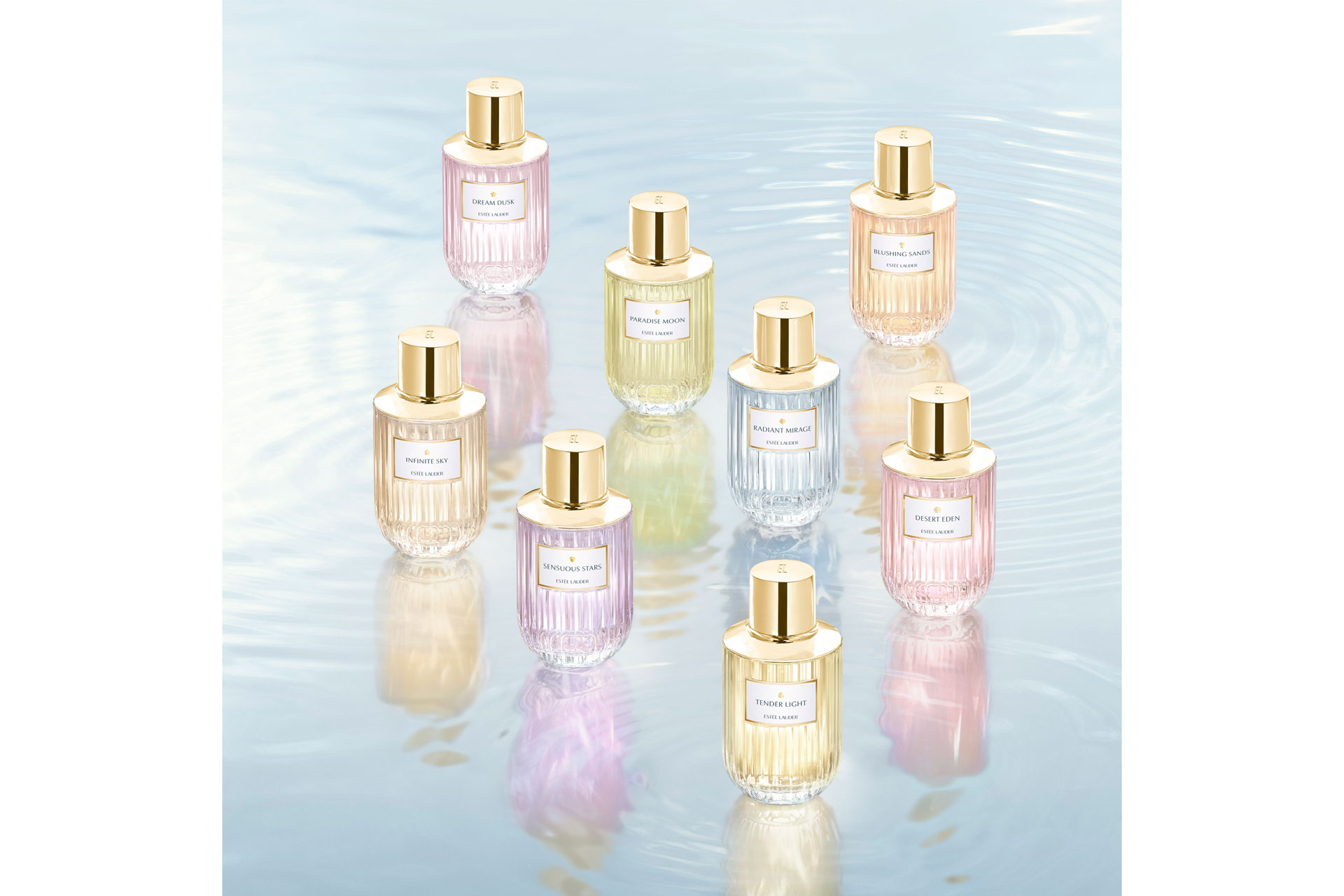 Seventy-five years later, the brand continues Estee's legacy with the introduction of a new luxury fragrance collection. This features eight perfumes, all crafted with the finest ingredients and mood-boosting scents to create a unique sensorial experience. No need to worry about longevity: Estée Lauder excels in this area, using special technology to ensure each scent lasts up to 12 hours after a single application. The fragrances are presented beautifully in fluted glass bottles, with collars adorned with gold rope detail and the gold cap featuring a monogram inspired by the original Estée Lauder logo – a feature which is exclusive to the Luxury Collection. It's a nod to the brand's rich heritage, reimagined for the modern world. We highlight some of our top picks below.
Treating yourself and can't decide which products are best for you? Estée Lauder's handy concierge service offers one-on-one advice either in-store or online. Experts from the team will help navigate the often overwhelming beauty world – whether you're struggling to find the perfect foundation shade or are looking for some guidance on creating a glam Christmas party look. They can also help curate your own bespoke skincare routine, plus share top tips and techniques from inside the industry.
The world has changed a great deal since Esteé Lauder began, yet the company's core values remain as relevant as ever. At the heart of the brand sits a commitment to helping people express and discover their own beauty – a mission which we can all get involved with this Christmas.