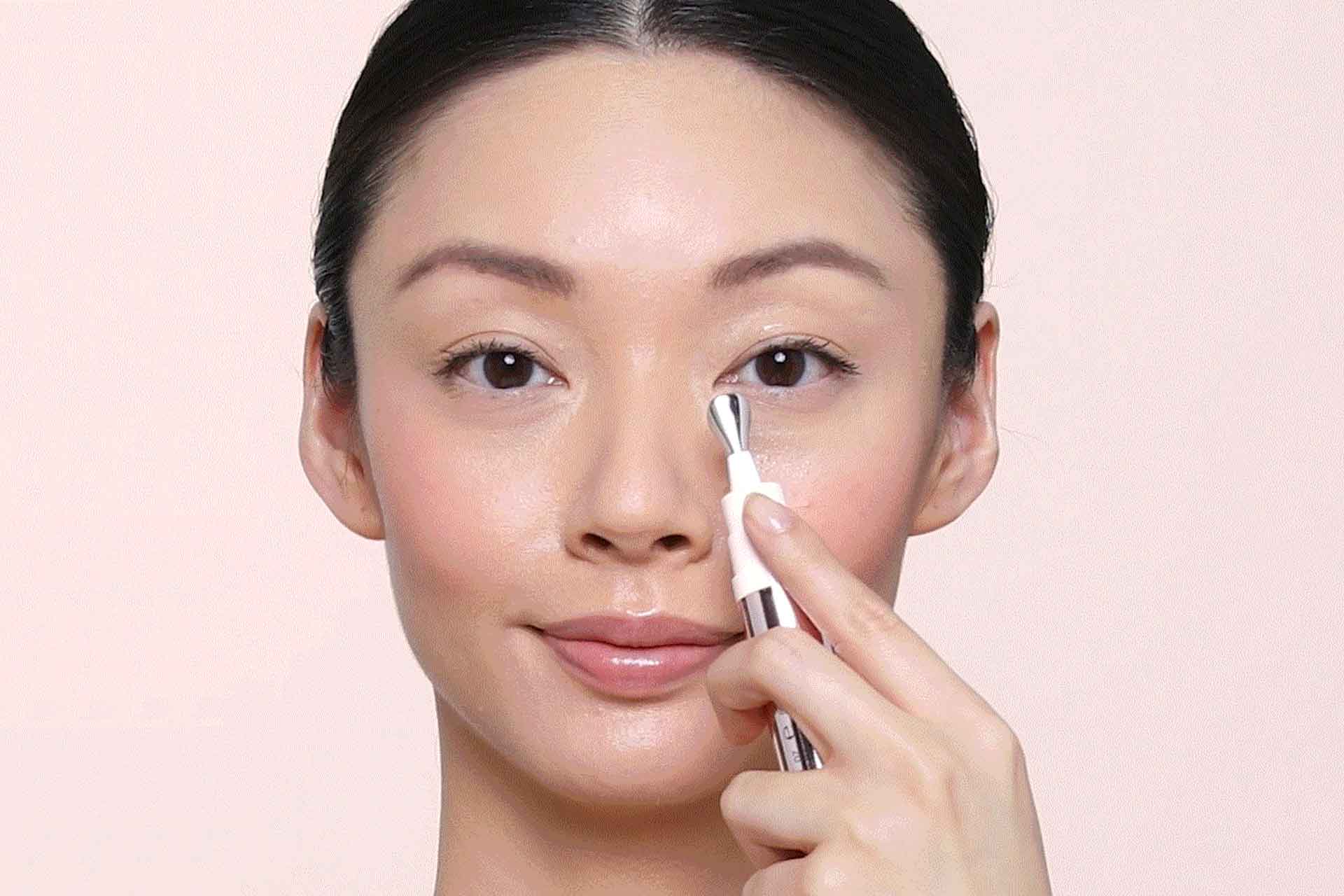 Everything You Need To Know About Applying Eye Cream
Are you doing it right?
The delicate skin around our eyes needs special attention. And while there are a host of specialist eye creams on the market promising to smooth, lift, plump and hydrate, if you're not using them correctly, you won't benefit from the effects. So what are you doing wrong? (And how can you do it right?) Country & Town House's Online Content Director Rebecca Cox is a former beauty editor with 15 years experience working with facialists, skincare experts and makeup artists. In partnership with Chantecaille, here's what she thinks you need to know about getting the most out of your eye cream… 
What Mistakes Do People Make When Applying Eye Cream?
Before we get to what to do, let's start with what not to do, shall we? When speaking to skincare experts, the same mistakes come up time and time again when it comes to applying eye cream. The first one is choosing the wrong product for your skin type. This ranges from not using a specialist eye cream (instead using a regular moisturiser, which may be too heavy for this delicate skin) to using something that may irritate problem skin or formulas that target the wrong issues. 
The second mistake is around application. Applying eye cream with hands that aren't completely clean, rubbing the skin too vigorously, using the wrong amount of product, and using the cream too close to the eye are all common application mistakes. 
What Is The Correct Way To Apply Eye Cream?
Use your fingertip to gently dot your eye cream onto the skin around your eyes. Using your fingertip will prevent you using too much, or not enough product. Start at the inner eye and work outwards to prevent moving the product toward your eye, and gently work the cream into your skin. 
Nathalie Eleni, Country & Town House Beauty Director, makeup artist and facialist, says:  'The best time to apply eye cream is after cleansing and toning. Your ring finger is best as it has the least amount of pressure, so you don't drag this delicate area. Use a light patting movement from inner to outer eye corners to help drain any fluid buildup and under the brow, lifting underneath and sliding across to release tension.'
When Should You Apply Your Eye Cream?
Use eye cream in the morning and at night, as part of your skincare routine, applying after cleansing and toning and before moisturising. You may want to use a morning eye cream to target puffiness and dark circles, and opt for one at night that can help repair and rejuvenate the skin around your eyes while you sleep, while also targeting fine lines and wrinkles.
Now you know how to apply your eye cream correctly, let's find the perfect product for you. Read our tried & tested guide to three of the best Chantecaille eye creams to invest in now.