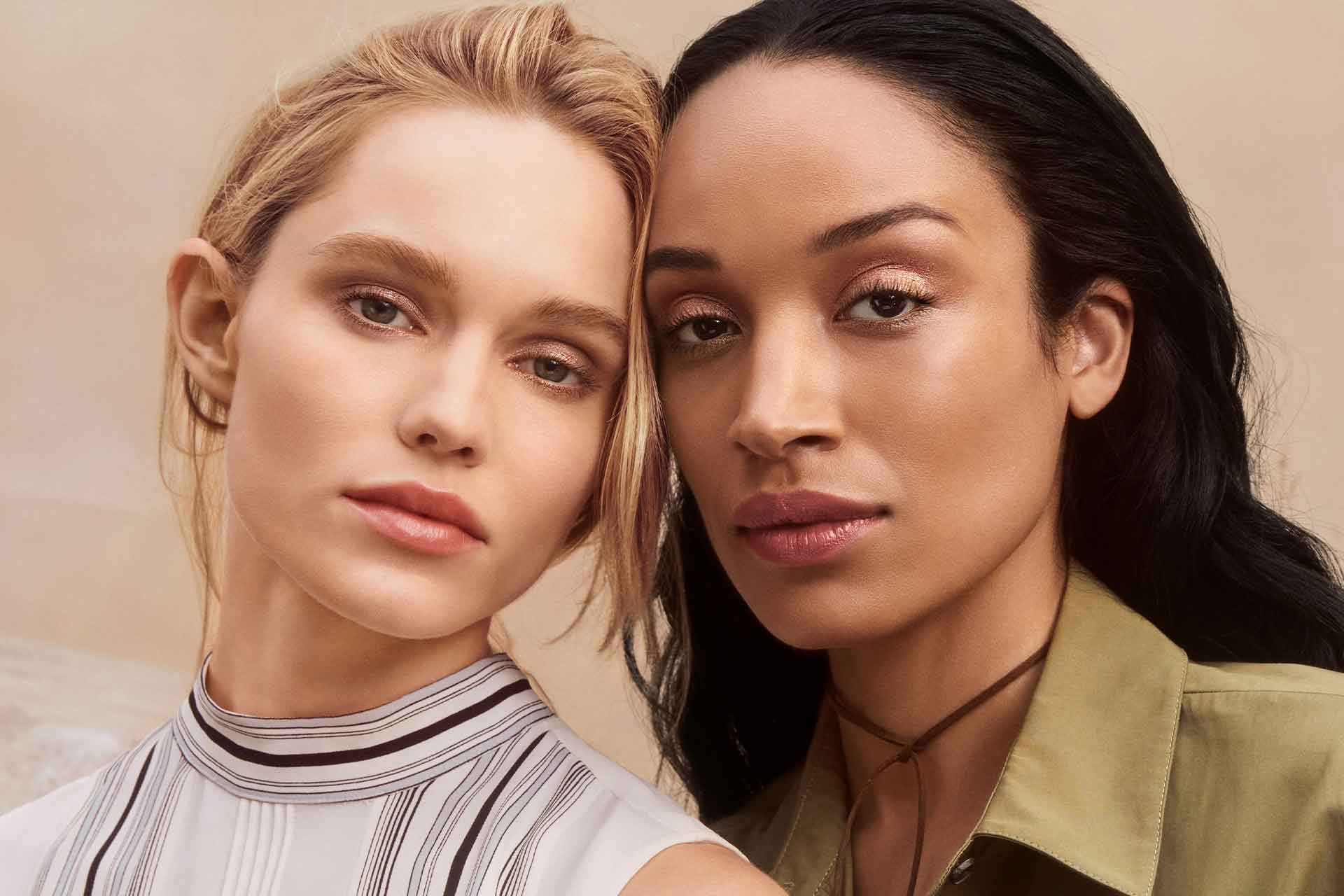 Trending: Feel-Good Beauty & Dewy Skin For AW23
Chantecaille is the ultimate brand to tap into the trend
Looking good is all about feeling good, which is why making considered choices when it comes to your skincare and makeup regime is vital. Not only does Chantecaille deliver on the highest performance skincare formulas and effective makeup products, the brand's philanthropic commitments make it a force for positive action within the beauty space. Natural, barely-there makeup with a focus on flawless, dewy skin is trending for AW23; here's why feel-good beauty is the ultimate way to tap into the trend.
The Trend: Dewy, Natural Skin For AW23
Radiant, natural skin is a key look to achieve for AW23, as seen on the RTW runways at Chanel, Sandy Liang, and Altuzarra. Achieving the 'fresh face' beauty trend (see #8 in our roundup here) requires a focus on skin preparation and a tailored regime that protects as it repairs for optimum results. The secret? Find products that work for your skin type, produced by a brand that you can rely on, and use them consistently. (And since great skin never goes out of style, it's always a good time to find a regime that works for you.) 
What Is Feel-Good Beauty?
Gorgeous skin starts from the inside-out, and finding products that fit your skin type and lifestyle is essential. Beauty isn't just about making you look your best, it is about rituals and routines that make you feel good. Step one is a holistic approach to your beauty routine: combining great skincare and products with lifestyle elements including a healthy diet, exercise and wellbeing activities. Step two is making purposeful and considered purchasing decisions, so that you can feel good about the brands you invest in. Not only has Chantecaille been producing effective, top of class products since its inception, it has been committed to philanthropy for all this time too, with initiatives and partnerships focused on conservation across land, animals, and sea.
View this post on Instagram
25 Years Of Feel-Good Beauty
Chantecaille's philanthropic commitments have been a core part of the brand's identity for 25 years. The brand has launched 58 philanthropic collections (and counting!) and donated more than $3million (£2.4million) on behalf of coral reefs, gorillas, and other causes. Chantecaille's gorgeous new Wild Mustang collection is a great example of the brand's commitment to animal welfare, supporting the American Wild Horse Campaign. Choosing products with minimum impact on the planet and the creatures that inhabit it is also a pillar of feel-good beauty, and Chantecaille is committed to creating cruelty-free products across its collections. 
Skin Prep
Prepping skin correctly is imperative to achieving the dewy-skin, barely-there makeup look for AW23. Chantecaille's products are designed to protect the skin through all the seasons, with botanical excellence that spans skincare and makeup. The Bio Lifting Eye Cream contains fast-acting hyaluronic acid and this and the Bio Lifting Serum + utilise plant stem cell innovation, delivering a lifting effect with raspberry stem cells, an indication of the brand's research into respect of nature. Meanwhile, the Retinol Intense Cream is a skin-friendly but effective active offering noticeable results. Choosing tried and tested products is also vital: for example, the Bio Lifting Serum + was judged by over 80% of testers reported smoother, firmer, brighter and more hydrated skin after four weeks of use.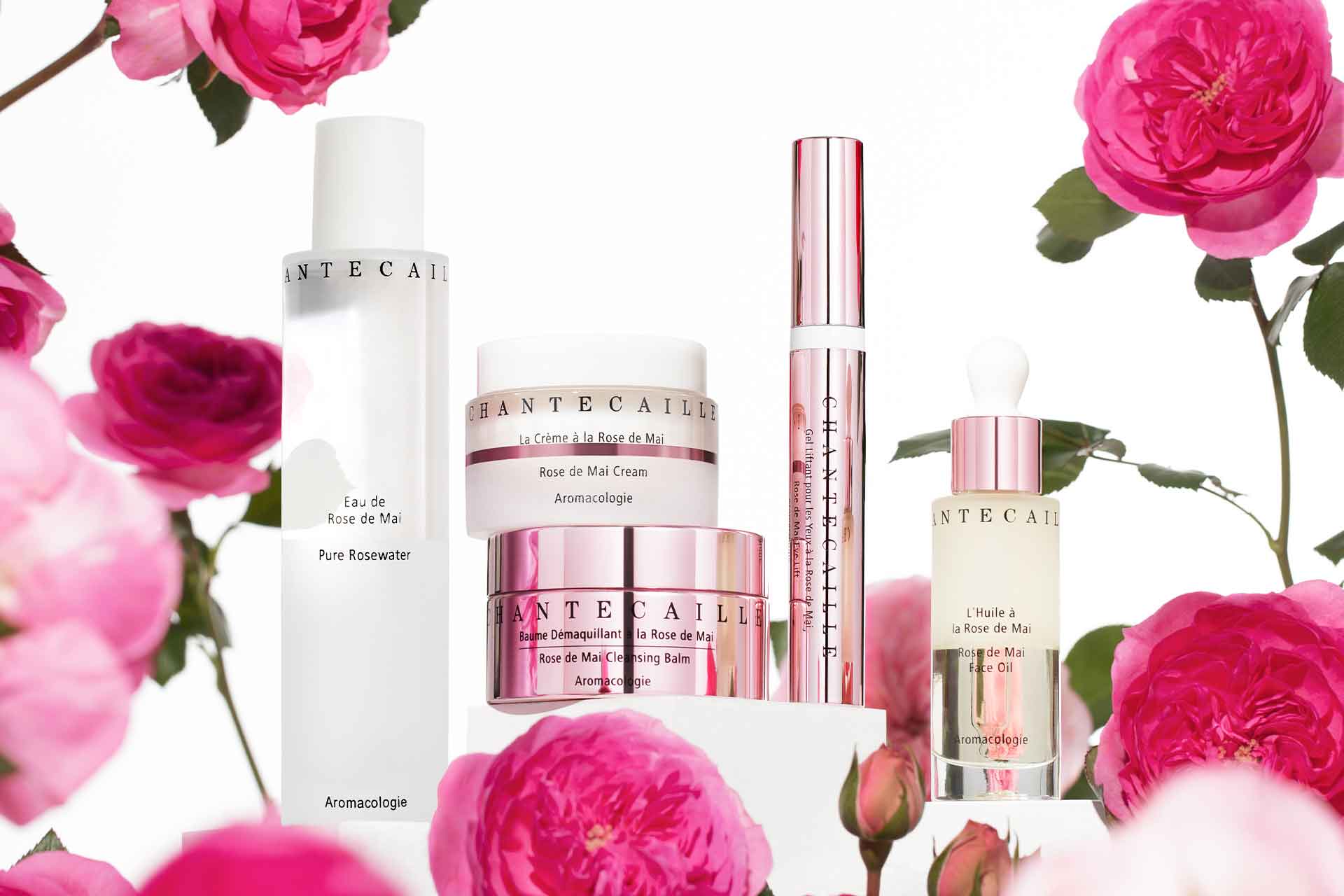 Additionally, barrier protection is a top consideration for a skin-first beauty approach. Chantecaille's Rose de Mai Face Oil is the perfect choice for a smooth, radiant finish, and for ongoing protection. The oil contains Oenothera Biennis Oil, rich in essential fatty acids to strengthen the skin's barrier function, Cocoa Peptides to fight blue light pollution, plus Vitamin E, which offers extra protection for the skin's lipid barrier. Infused with powerful botanicals, including rosehip, evening primrose, Rosa damascena, and geranium roses, the oil harnesses the power of plant oils to revitalise the skin. This product is also great for blemished skin, pregnancy, menopausal skin, or if you've overdone the use of actives. It is a great winter product for adding glow without a heavy or layered skincare routine, making it the perfect addition to your AW23 skincare regime.
Your Skin (But Better): Makeup For A Feel-Good Finish
Once your skin is correctly prepped, you can use just a touch of makeup to upgrade your complexion and pull off the natural aesthetic that is trending for AW23. Chantecaille's Future Skin Gel Foundation is a great choice for achieving a flawless, radiant finish. Lightweight and buildable, it contains aloe and chamomile to soothe and hydrate the skin. And don't forget the lips: the Lip Veils contain hyaluronic acid and Baobab Oil certified by FairWild, making them a great (and conscious) choice for keeping lips hydrated and protected, while adding a slick of colour to update your look for the new season. The long-lasting colour pay-off is impressive from these hydrating formulas, and you can find the perfect hue to suit your mood, from best-selling (and incredibly wearable) nude 'Honeypot' to 'Portulaca', the ultimate statement red. By investing in a Lip Veil you are also supporting Space For Giants charity in aid of the protection of African elephants. Do good: feel good: look good.   
'Gorgeous fresh skin never goes out of style and finding effective skincare and makeup products to suit your skin is the best start to achieving this. I have had Chantecaille products in my kit for years and I especially love the layering Sheer Glow Rose Face Tint under the Future Skin Gel Foundation to achieve a healthy, glowing and naturally radiant complexion.' – Nathalie Eleni, Celebrity Makeup Artist & Facialist
View this post on Instagram

Find out more about Chantecaille's iconic products and charity initiatives at chantecaille.co.uk.