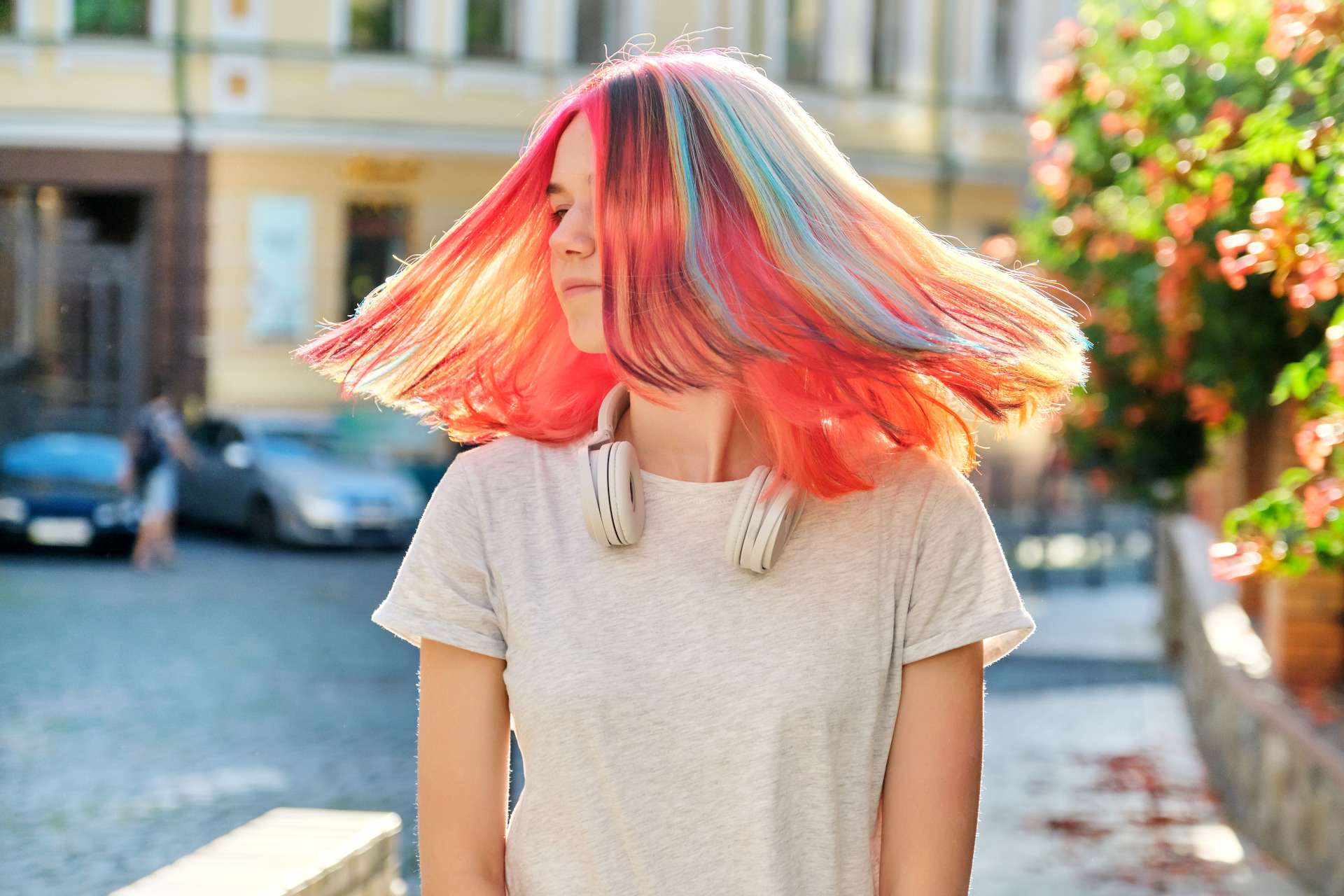 The Top Hair Colour Trends for 2022
---
How will you be styling your locks this year?
From blonde balayage and strawberry shades to shocks of pink and purple, our hair is set to take an entirely new direction with colour this year. See our guide to the biggest hair colour trends of 2022.
Like us, our hair is ever-changing. Following two years of intermittent lockdowns, many of us are dying to change up our look – and who can blame us? However, with so many options for styles, cuts and colours out there, it can tricky to know where to start. We've enlisted the help of the colourist team at Salon64, as we highlight some of the biggest colour trends of the year.
The Top Hair Colour Trends for 2022
Natural Face Frames
View this post on Instagram
First thing's first: framing. The overall vibe of 2022 is a shift towards softer and more manageable styles, says Salon64's Gareth Williams. 'Our fashion focused clients in Soho still want the fun that a face frame brings, but we are seeing a transition from the thick and chunky face frames that stars such as Dua Lipa enjoyed.' Colourists are now focusing on finer slices of colour while working on wider sections of hair, giving clean appearance that naturally grows out. Michelle Keegan is a notable fan of the trend, wearing her frame in soft waves around her face.
Shades of Strawberry
View this post on Instagram
One of the buzziest hair colour trends of the year so far is the switch to red. From rich-toned reds and coppers to fresher shades of honey and strawberry, many of us are ditching the crowd in favour of something a bit more eye-catching. But while darker shades of red dominated noggins in early winter, spring is set to introduce a more toned-down version of the trend. Think Kendall Jenner's new strawberry brunette shade.
Baby Blondes
Blonde hair seemingly never goes out of style – but it does evolve. Last year we were drawn to silver and ash tones, but this is set to change in 2022 as we opt for more natural notes. 'Never has there been a better time to switch up your shade of blonde', says Gareth. 'Blondes are opting for the baby-like shades, which is great for creating hair that looks brighter and healthier!' Baby blonde is a brighter shade you'll be familiar with if you had lighter hair as a child. Verging on platinum, the colour is experiencing a renaissance with balayage and polished styles. You can currently see Sienna Miller wearing the shade in the new Netflix series Anatomy of a Scandal.
Polished Hair Colour
View this post on Instagram
Speaking of blondes, they're getting the roots coverage they were forced to go without during lockdown. Many are once again flocking to the salon, going higher and closer to the roots with hair colour for greater coverage. But what about grow out? Gareth employs carefully placed ribbons, mixed with babylights and feathered highlights. 'Placing Blondes in this way ensures a really beautiful grow out, with a colour that evolves over time rather than causing significant roots.' Look no further than the likes of Reese Witherspoon and Gigi Hadid for style inspiration.
Balayage
View this post on Instagram
'Balayage is here to stay,' says Gareth. The staple colour technique shows no signs of stopping in the long run, especially if you prefer a low maintenance style. 'This is perfect if you want to incorporate your natural hair colour, enhancing rather than covering,' adds Gareth. Ideal if you have an aversion to spending hours in the salon chair. Fans of a good balayage include The Crown's Claire Foy and internationally renowned tennis player Serena Williams.
Fruity Hues
If you're bored with naturals though, fear not. On the other end of the colour scale, softer shades are predicted to take shape through pinks, purples and blues. Forget the electric highlights and neon streaks of yesteryear. Instead think fruits and pastels: cotton candy pink, baby blue, lilac and pomegranate. Kaia Gerber, Lady Gaga and Fearne Cotton have all jumped on the trend this year.
Featured image: Getty Images
DISCOVER MORE
The Best Luxury Shampoos For All Hair Types / Hair Rescue: Solutions for All Hair Types