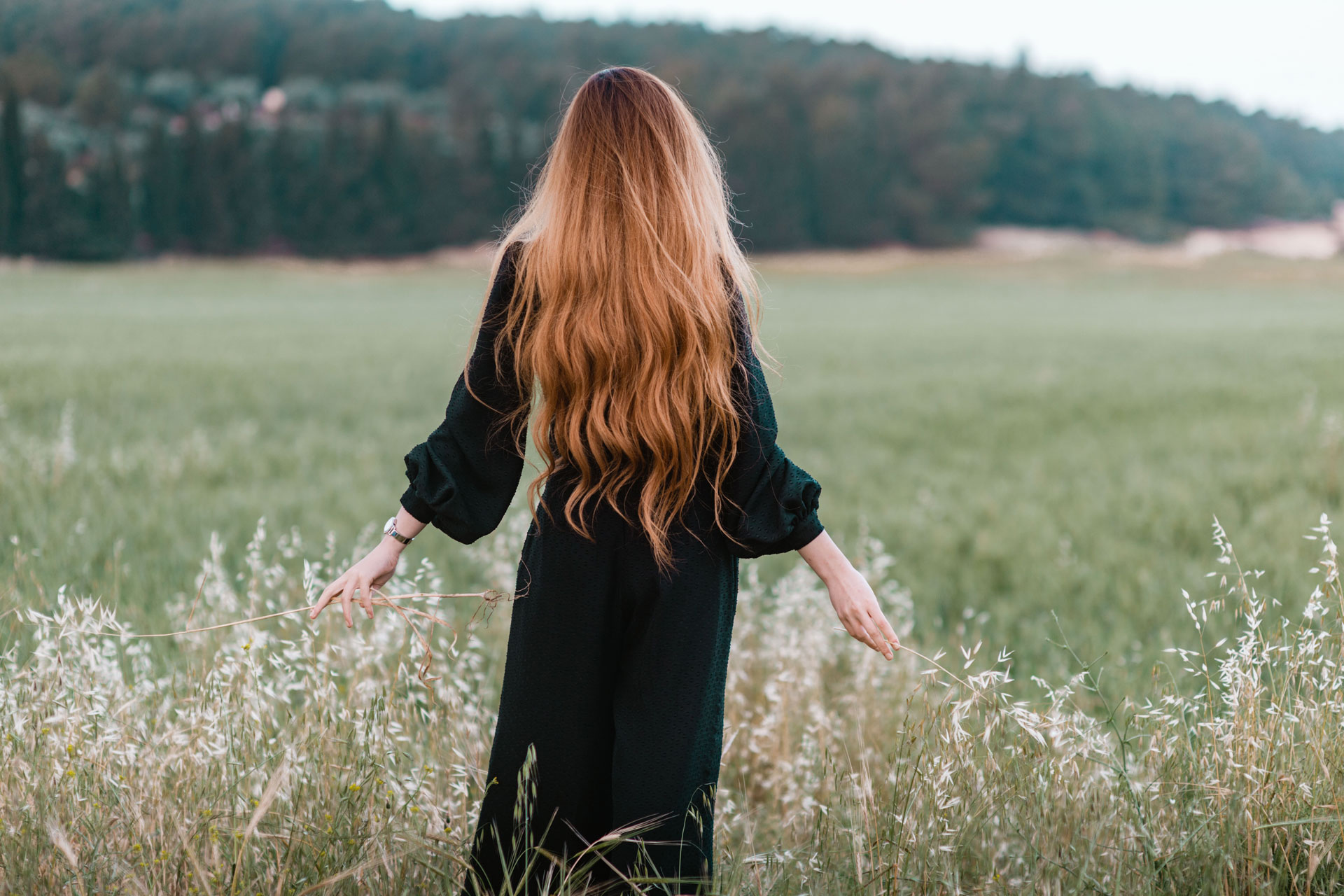 Hair Colour: What's On Trend For Autumn 2020?
Jo Hansford gives us a run-down of who is asking for what in a post-lockdown world
After months of not being able to get into the salon, as soon as the beauty industry started opening up the hairdresser was the first port of call for many. But what to ask for after so much time away? We asked Mayfair hairdresser and world leader in hair colour Jo Hansford to break down the trends for us.
So, what are people asking for after months away from the salon? "Many are coming in and literally want the works, strong colours and a real wow factor after having been in lockdown for so long," Jo tells us. "Some on the other hand are now saying that they either want something more low key and easy to manage such as tinted lights rather than bleached so they are softer and more sun-kissed or just lighter tips on the end of their hair.
"Others wish to embrace their grey but still want it coloured so it's not dull or an all over colour. With these clients we have been creating some statements looks using brilliant white streaks to break up the grey and looking far more glamorous. We have noticed very few people asking for balayage, so we are not sure if clients are now moving away from this."
In terms of hair colour trends, as we move into autumn, what should we be asking for? Jo Hansford walks us through a few of the trends.
Autumn Hair Trends 2020
Autumn Melt
"This technique is fabulous for darker hair types to create intense roots that melt into ligher or brighter ends; it can be as subtle or dramatic as you want it to be. This can be achieved with a permanent colour or a vegetable colour and you will need one to tow hours in the salon depending on your original hair type." Prices from £127.
Summer Breeze
"We create this look weaving very fine highlights around the face adding a few breezed blonge pieces throughout the ends. This is a perfect look which gives you a summer glow without going on holiday and is very low maintenance. You need one to two hours in the salon." Prices from £180.
Winter Warmer
"This is a colour that gives you the best of both worlds creating a cool brunette and using high shine to set the colour off. For best results it is best to finish off with a Kerastase Fusio dose treatment to lock in the colour." Price from £127. johansford.com
Hair Rescue Solutions | Best Luxury Shampoos
Main image by Rana Sawalha on Unsplash