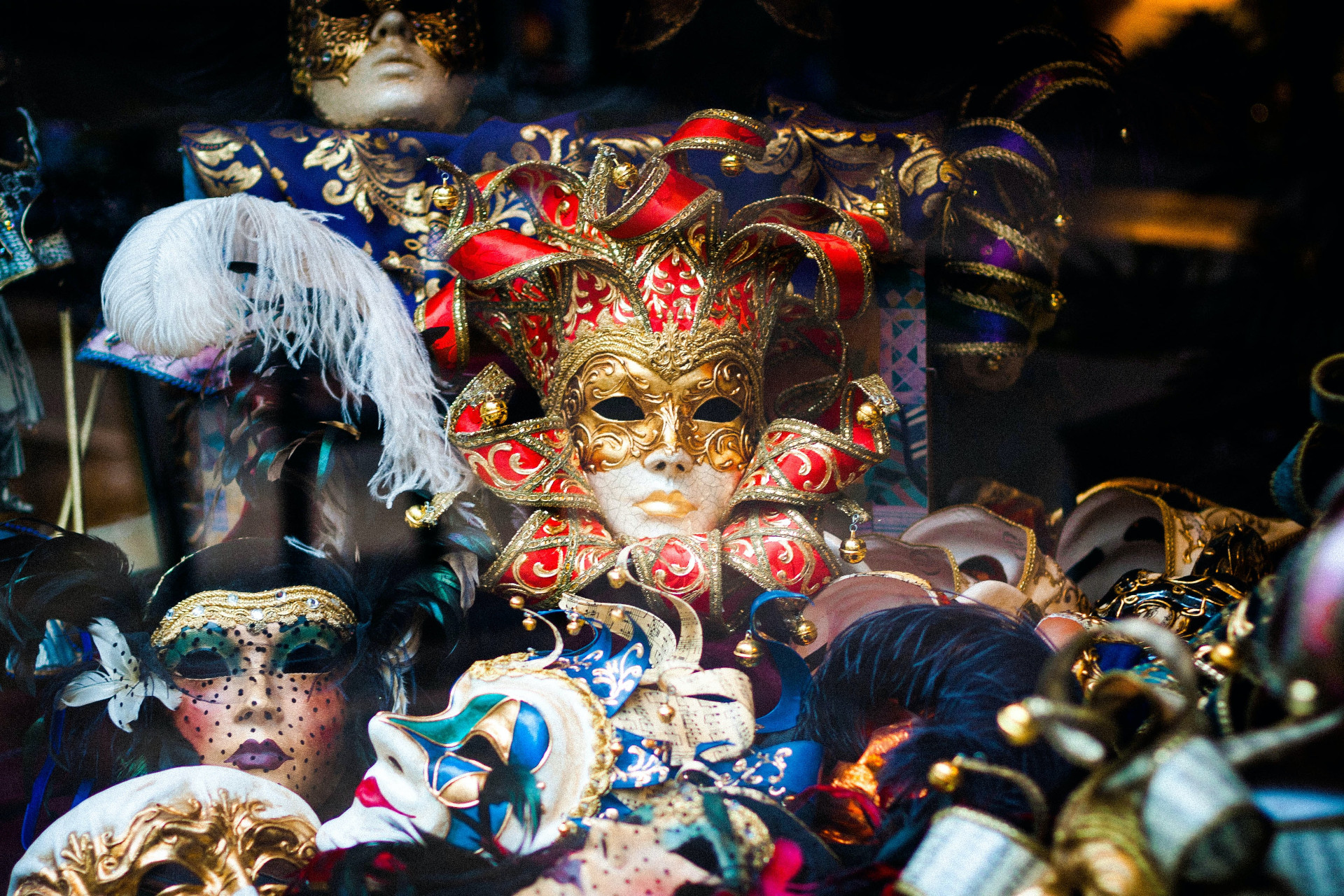 Halloween 2023: The Best Fancy Dress Shops In London
A city-dweller's guide to the most dazzling costume shops
Looking to get dressed up sometime soon? Whether you're after a spooktacular Halloween costume, a glitzy carnival number or a last-minute something or other for that office party you forgot about, these are the best fancy dress shops in London. With these hotspots at your disposal, you'll easily rent, hire and secondhand shop your way to best dressed guest.
The Best Fancy Dress Shops In London
Prangsta Costumiers
The holy grail of costume rentals, Prangsta is a must-visit for anyone with a fancy dress do coming up. Costumes are gorgeous, handmade and one-of-a-kind, and you can rent an entire set from around £100 (with personal styling included). If nothing quite catches your eye, however, you can splurge out and have something made bespoke. Since Prangsta Costumiers doesn't accept walk-ins for its show room, make sure to book an appointment well in advance of your event so you can get the most out of your experience.
Where? 141 Lewisham Way, London, SE14 6QP
View this post on Instagram
Beyond Retro
Not a fan of the cheesy costume setup? If you'd like something a little more stylish, mix-and-match or authentic, try Beyond Retro's selection of vintage garms. There's multiple locations to explore all over London, with items spanning clothing, accessories and shoes from as far back as the 1920s.
Where? Multiple locations in London
View this post on Instagram
So High Soho
Located in the bustling hub of Soho, So High offers a classic approach to the fancy dress affair. You won't find anything overly posh here, but there's plenty of wigs, makeup and facepaint, masks and costumes (our favourite is the Prince ensemble that sometimes sits in the window) to browse through.
Where? 7-9 Berwick St, London, W1F 0PJ
View this post on Instagram
Mad World Fancy Dress and Costume Hire
Having been in business for over 30 years, Mad World is one of the top fancy dress establishments in London – with people going back year after year for their costume fix. One for all the family, the shop is home to more than 35,000 costumes for rent and sale, with staff on hand to help you narrow down your selection, aid with alterations and pick out the perfect finishing touches for your look.
Where? 69-85 Tabernacle St, London, EC2A 4BD (entrance on Singer Street)
View this post on Instagram
Costume Studio
If you're after a more upscale fancy dress look, then make sure to browse through the Costume Studio's extensive portfolio of outfits, accessories, shoes and wigs. Alongside its hiring and bespoke costume service, the shop provides costumes for film, TV and music videos – so you know everything will be of a high quality and beautiful finish.
Where? Montgomery House, 159-161 Balls Pond Road, Islington, London, N1 4BG
View this post on Instagram
Screenface
So you've got the outfit and the accessories sorted; now's the time to finish it all off with a dazzling makeup look. Head down to Covent Garden and seek out Screenface for top tier makeup products, brushes and special effects props (think fake blood, putty, facial hair, adhesives and removers). This place is a favourite of professional makeup artists and Halloween enthusiasts alike, and with the wide range of quality products available, we can see why.
Where? 7-8 Langley Court, Covent Garden, London, WC2E 9JY
View this post on Instagram
Featured image: Llanydd Lloyd, Unsplash