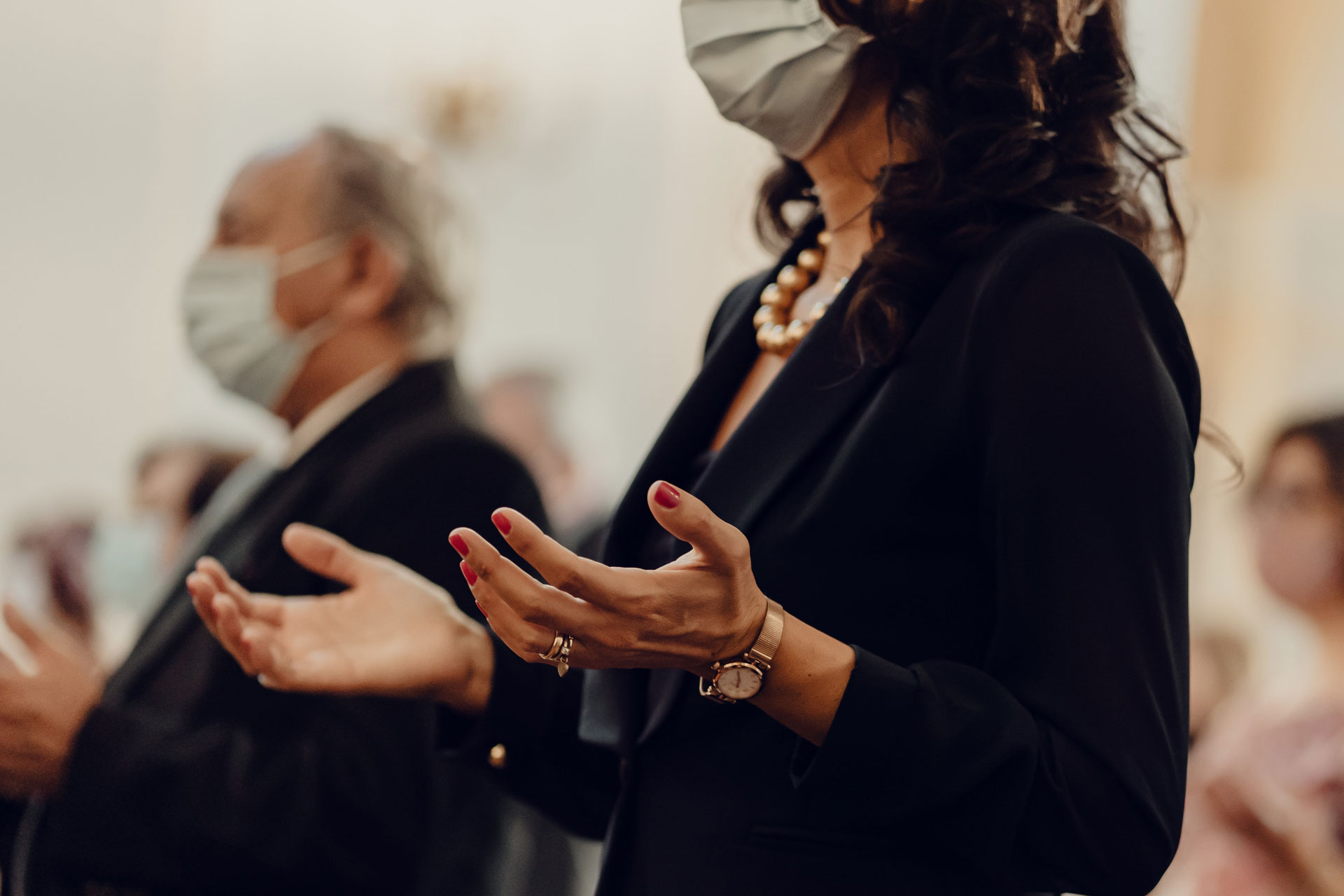 How To Avoid & Treat Maskne: An Expert's Guide
---
The ultimate treatment, plus some top tips to protect your skin
Maskne is now one of the biggest skincare concerns amongst people of all ages. The wearing of medical masks, which you may be donning for your travels this summer, has led to a rise in adult acne cases and as long as we're wearing masks it's something that many of us need help navigating. Looking for advice on how to tackle maskne? We have help on hand. Dr Uliana Gout is President of the British College of Aesthetic Medicine and founder of London Aesthetic Medicine (LAM) on Harley Street. We spoke to Dr Uliana about what causes maskne and how to best combat the problem, before reviewing her hugely popular Spot & Blemish Facial, the A-list's best-kept-secret in keeping skin crystal clear, whatever conditions they're working in.
Maskne Q&A: Dr Uliana Gout
What causes 'maskne'?
At LAM Clinic we have seen a rise in patients making enquiries regarding 'Maskne', which is essentially skin friction created by regular mask use. Most people tend to re-use their masks which are unfortunately a breeding ground for bacteria, so if hygiene isn't optimised it results in the exacerbation of spots, congestion, larger pores, etc. We are seeing this more and more amongst the wider population and patients during the pandemic who typically do not suffer with these types of skin concerns.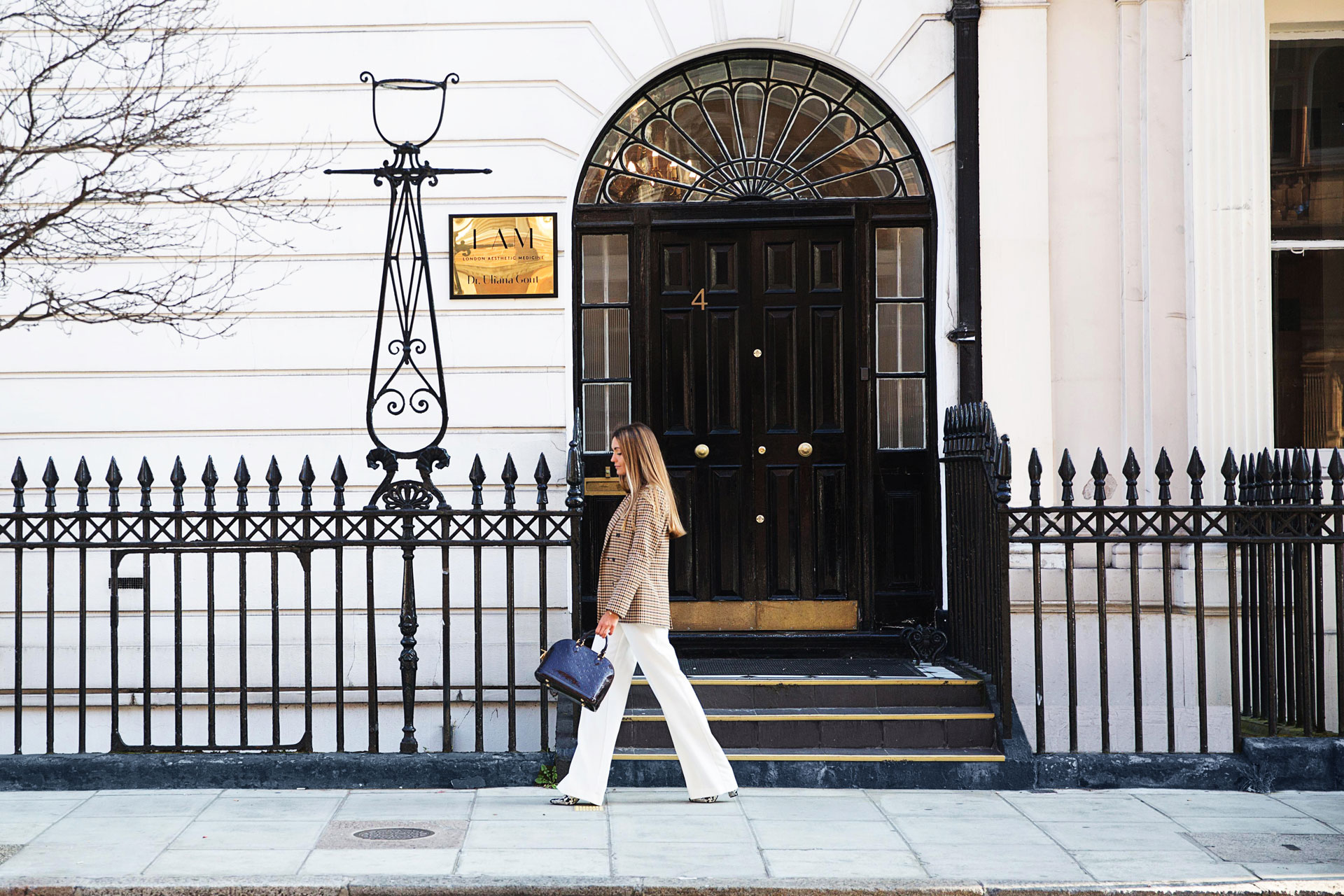 What can we do to prevent it?
Prevention and maintenance are key for good skin. Of course, optimising hygiene and having a clean face mask is important, however we need to address the significance of medical grade skincare (in the clinic and at home). Seeing a medical specialist to get a strategic diagnosis and treatment regime suited to your own personal circumstance is one of the best ways to prevent 'Maskne' and blemished skin in general.
What can we do to treat it?
At LAM Clinic I have developed a whole menu of exclusive Medical Grade Facials and Signature Packages taking into account concerns during the pandemic and beyond, especially the Spot & Blemish Medical Facial which is designed specifically to get on top of 'Maskne'. This best-selling treatment involves a combination of customised alpha and beta hydroxy molecules to purify, exfoliate and clear the skin, instantly closing the pores. It is available as one singular treatment (£460) or a course of three (£1,242) which we highly recommend for maximum and longer lasting results. For those wishing to have a holistic course of six Spot & Blemish Facials combined with six Soothing & Healing Masks and in addition to 10 medical grade skincare products for your complete daily needs we invite you to try our Spot & Blemish Programme £1,242.
During our hyper-personalised consultations, we also deliver extensive advice on how to maintain the results in the long-term and are always happy to assist you with any questions you may have thereafter. Medical Grade skincare products are a specialty of ours and we will guide you in how to best incorporate them into your everyday routine at home, to optimise your exfoliation, antioxidant protection, collagen boosting, depigmentation, moisturising etc.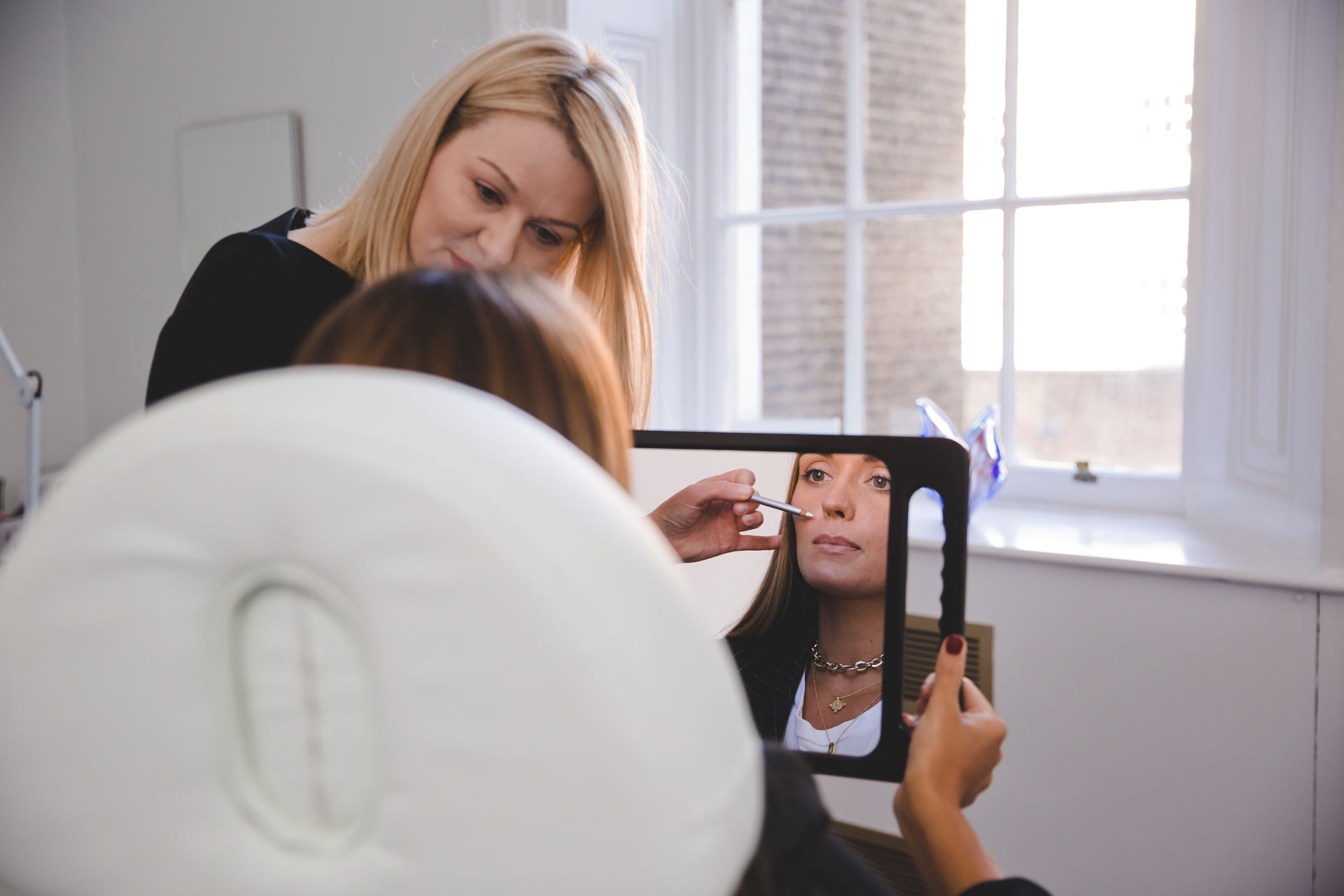 What are your tips for dealing with maskne when we'll be wearing masks for the foreseeable?
Take advice and undergo treatments from an experienced medical specialist as opposed to trusting everything you read and risking at home-recipes. There is an overwhelming amount of accessible information on social media surrounding skincare and advice, however everyone has their own personal needs. At LAM Clinic we pride ourselves in our evidence-based approach, using cutting edge technology and ingredient combinations that we know deliver optimal results time and time again. Homecare and DIY fixes for pores, congestion, dull skin, and spots often involves the overuse of exfoliants which cause more downtime due to being poorly formulated. I often hear patients who also overuse facial oils without understanding that they invite infection, dullness, congestion, blemishes, etc and in fact do the opposite to what they are hoping to achieve.
Any treatments or products that can help?
The best-selling LAM Clinic Spot & Blemish Medical Facial has proven incredible results just after one treatment, but a course of these will give maximum results. We recommend staying away from products with oils and increase the usage of BHA / AHA exfoliants and retinoids to speed up cell turnover and clear the skin. However, optimal outcomes are all about the strategic choice of these products based on their percentage, pH, formulation, dosage, and combination. So, it's important to get the right advice to avoid downtime!
LAM Spot & Blemish Medical Facial Review
Step one in any of Dr Uliana's facials, and perhaps the most valuable, is her full and personal skin consultation. Not only does she discuss your skin in terms of any problems, texture and regime, Dr Uliana really goes below the surface and concentrates on your bone structure to ascertain not only how you are currently ageing but the projection of your face and skin's potential future ageing, too. Diving into family history and even photo albums, this in-depth discussion gives you plenty of food for thought when it comes to going beyond a quick fix and really thinking about how you want your ageing process to play out. With so many aesthetic doctors and treatments tailored toward instant gratification, this feels like a really refreshing, thoughtful and holistic approach, which makes you feel like you're in safe hands.
Since my skin has been blemish prone on and off since puberty and into motherhood, the introduction of masks has played havoc with my skin. After fully explaining the process to me, Dr Uliana set to work applying the customised solutions of alpha and beta hydroxy molecules to purify, exfoliate, clear blemished, congested skin and to instantly close the pores. There was full communication throughout the treatment to check in on how comfortable the application of the exfoliator was (it felt a little tingly but caused absolutely no discomfort throughout or following the treatment) and I followed the facial with a soothing, hydrating mask. There was absolutely no down time following the treatment, and my skin looked instantly brighter. The next morning I woke with the most radiant complexion I've had in a very long time; possibly ever. If you've been struggling with maskne or breakouts throughout the pandemic, this is the ultimate skin pick-me-up you've been looking for, and you couldn't be in safer hands than with Dr Uliana. From £460 per treatment | london-aesthetic-medicine.com
Photo by Gabriella Clare Marino