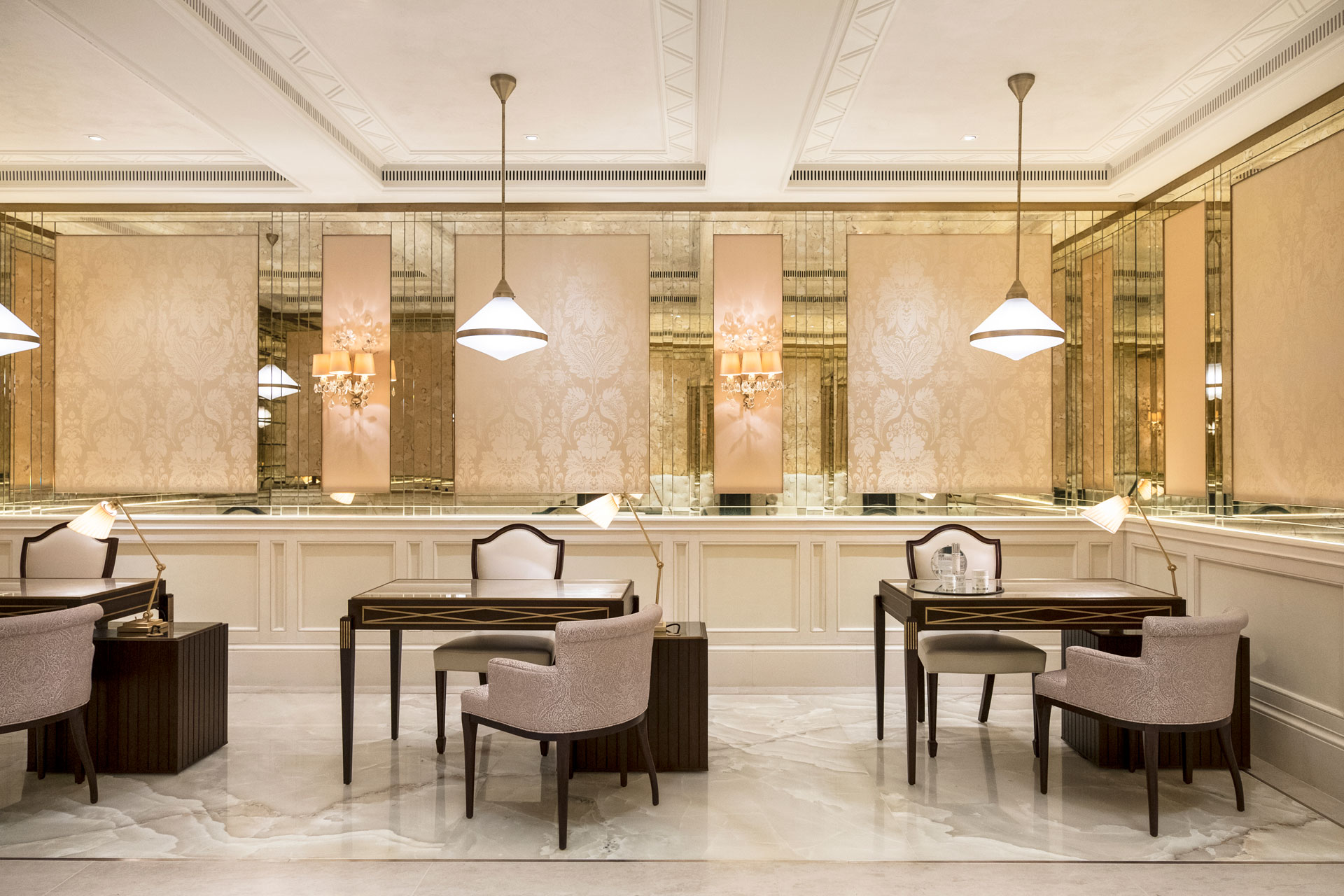 The Best Facials in London
---
The perfect 'me time' treat...
Introducing the C&TH pick of the best facials in London. There are few feelings as wonderful as walking out of a facial sans make-up and glowing so much that your friends ask if you've been on holiday. No matter how many times you watch a Gankin Massage tutorial on Youtube, you simply can't beat the skilled touch of a trained professional, but as with anything, not all treatments are created equal. We've got the lowdown on where to get the best facial fix in the capital; for first-timers, radiance-seekers, glow-getters, and facial-veterans, these are the finest treatments in London.
The Best Facials In London
JUANA SKIN Signature Facial At The Lanserhof At The Arts Club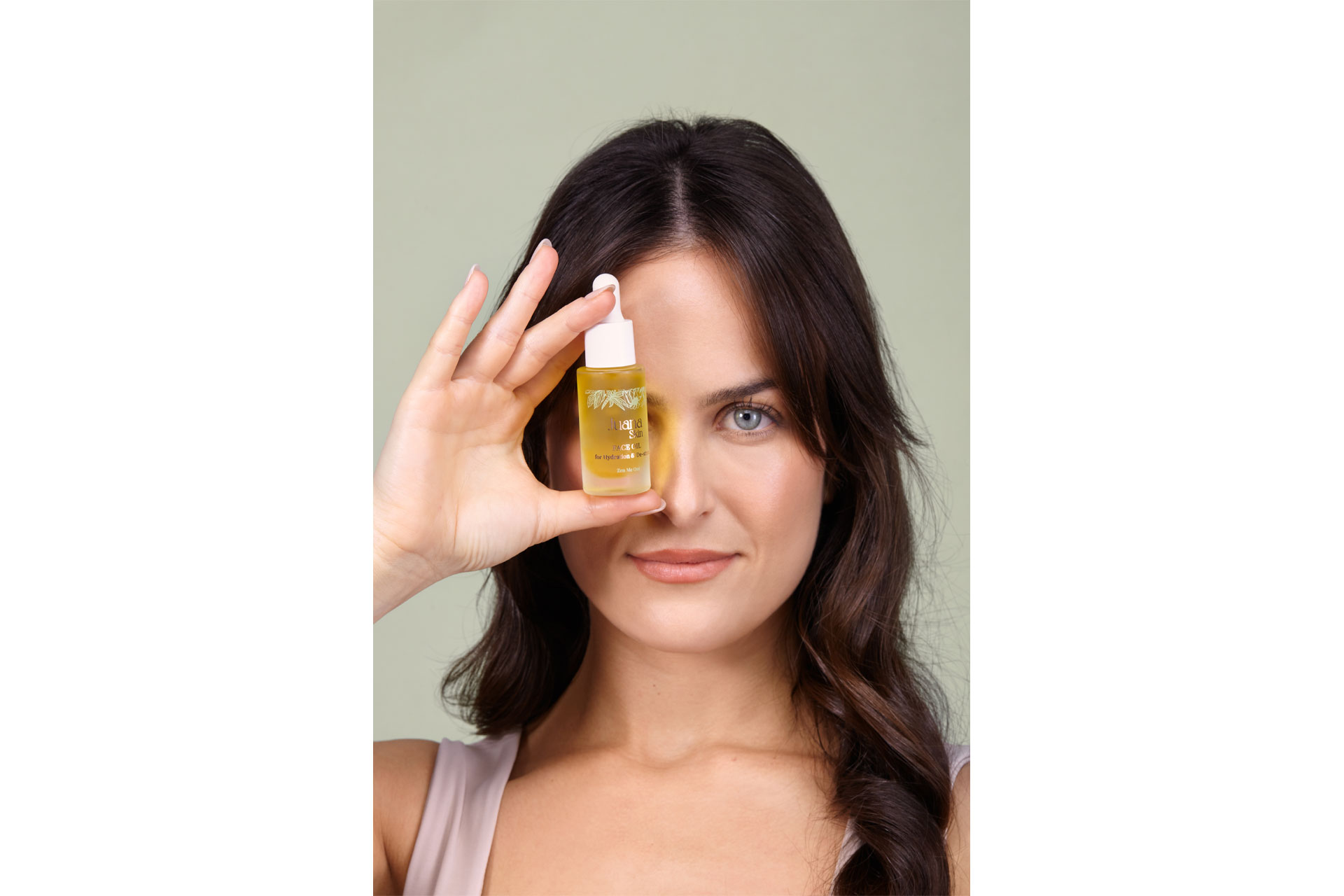 The Lanserhof At The Arts Club is well-known for its steeped-in-science wellness approach; its beauty treatments deliver on the same ethos. The latest offer on the menu is the JUANA SKIN Signature Facial, a 30-minute deep-cleanse and nourishing treatment using CBD-based products. Expect your skin to feel decongested and look more alive, as the products target signs of stress-induced fatigue. The beauty of the ingredients is that this is the highest-grade of CBD on the market for skincare, so this is truly engineered to relax you (but don't enter looking for any highs as this is non-intoxicating – read our full guide to CBD here). In fact, the calibre of the CBD is so high that your facialist will need to take the unusual step of gloving up before applying the products – to maximise the potency for your skin and avoid absorbing it across their own hands. The effect of this R&R facial? The immediate results you experience, from rejuvenation to a sparkly-brightness, will last longer than just the weekend alone. An after-care programme, developed by the JUANA SKIN experts and the Lanserhof medical team, is recommended for guests to continue at home. Read our full review here. 
BOOK IT NOW: The JUANA SKIN Signature Facial (60 Minutes) is available from £220. juanaskin.com; juanaxlanserhof.com
HydraFacial At The Lanesborough Club & Spa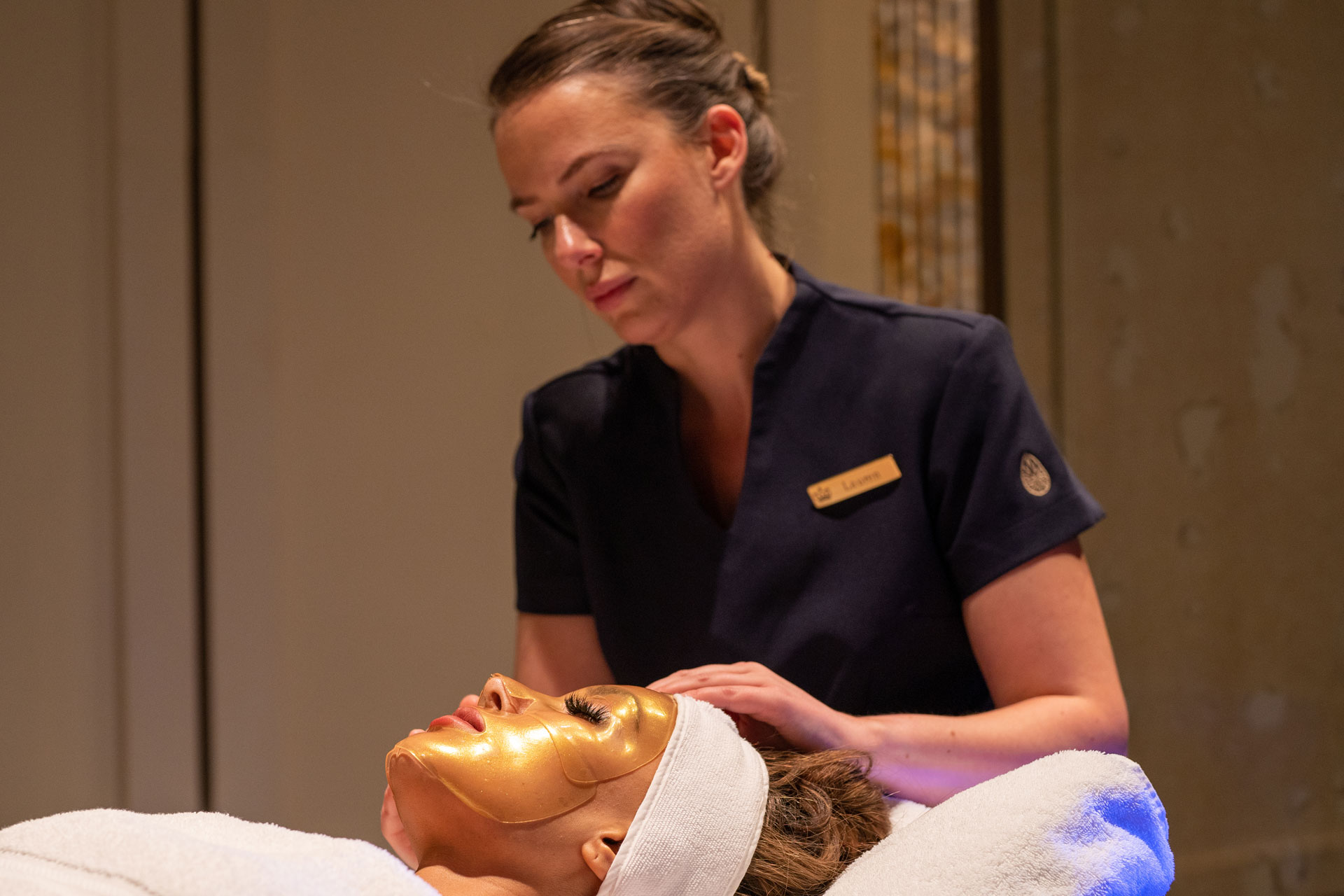 Head to one of London's most sprawling subterranean spas and treat yourself to the most indulgent facial in the capital. The new bespoke 90-minute Hydrafacial features not only the signature six-step process but additional LED light therapy, electro muscular stimulation (EMS) technology, and a 24-carat gold mask. The EMS (while feeling a little bonkers with its resultant facial spasms) stimulates deep muscle movement for a rejuvenating, lifting effect, while the HydraFacial process gives an intense, deep cleanse for a visibly smoother, revitalised complexion. Drift away during this extra-long treatment, created in partnership with The Luxury Aesthetics Group for optimum results, finishing with the luxe gold mask, proven to reduce inflammation and decrease cell degradation for added anti-ageing impact. An impeccable treatment delivered by a highly skilled therapist in one of London's most luxurious spas: this is pampering.
BOOK IT NOW: SW Ultimate HydraFacial, £475, lanesboroughclubandspa.com
Vaishaly Mesotherapy Experience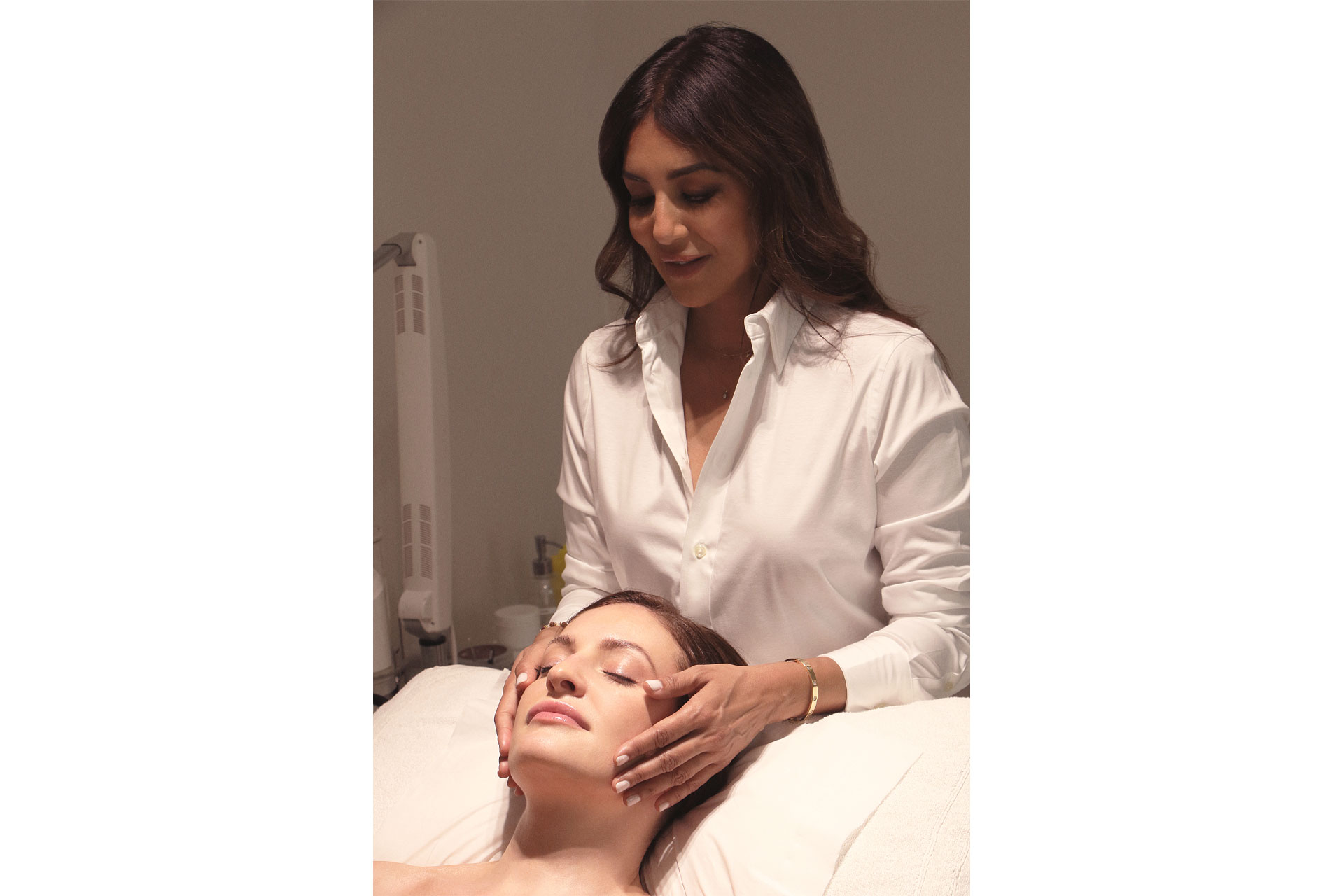 The Vaishaly Mesotherapy Experience is a new facial with wow factor – Vaishaly's treatments have been favoured by A-listers for nearly two decades, with her facials particularly sought after. This new treatment begins with relaxing cranial sacral work on the face, neck and shoulders. Tensions release during this massage from both body and mind, and then this is followed by the mesotherapy. And you've not experienced a treatment like this before – 'nappage' technique gently taps a powerful (and completely bespoke) blend of hyaluronic acid, vitamins, amino acids and minerals into the skin in microscopic quantities. Expect hydrated skin and the eschew of damaged or aged skins with fresh, plumper skin. After one session, it boasts the ability to boost your complexion, making it more toned, uplifted and radiant. Ideal for all sorts of skin, and does a fantastic job with scars, wounds, eczema, rosacea and acne. Think boosting, non-surgical, anti-ageing treatment for the ultimate glow —that definitely beats Botox and fillers —and from which there's no down time. Results last up to three months, improving in the days following consultation. An iconic new treatment from an iconic name in beauty.
BOOK IT NOW: £450 with Vaishaly, and from £200 with her team; vaishaly.com
Angel Skincare Facial at Harley Street Skin Clinic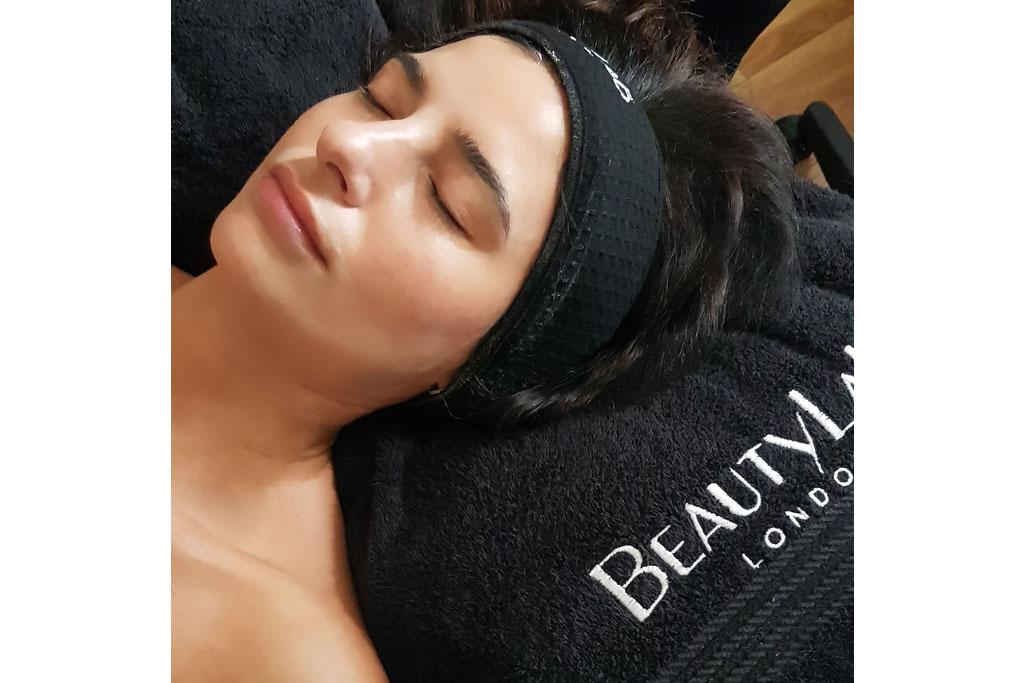 BeautyLab's scientifically proven and supremely luxurious products take centre stage in this rejuvenating and hydrating facial that leaves your skin singing. First up, it's your traditional double cleanse with the Beautylab peptide cleanser to wash off the W1 smog and that morning's foundation. Then after the toner comes the Pearl Dermabrasion, which is packed with diamonds, mother of pearl and those all important glycolic and lactic acids to brilliantly exfoliate your skin and smooth things out. Then a bit of smart tech comes into play (as no facial really is worth its salt without it) – BeautyLab's Dual Anti-Ageing System is a gentle microcurrent delivered by your therapist that as well as tightening your facial muscles, later delivers pure oxygen to your newly minted skin to really add an energy boost and give your collagen a juicy burst. A mask, a serum and some SPF50 round things off beautifully. There's no downtime, zero discomfort, just zingy skin to go out and enjoy yourself with.
BOOK IT: 60 mins, £120, harleystreetskinclinic.com
Phyto Facial Treatment at the Dr Nyla Super Clinic, Mayfair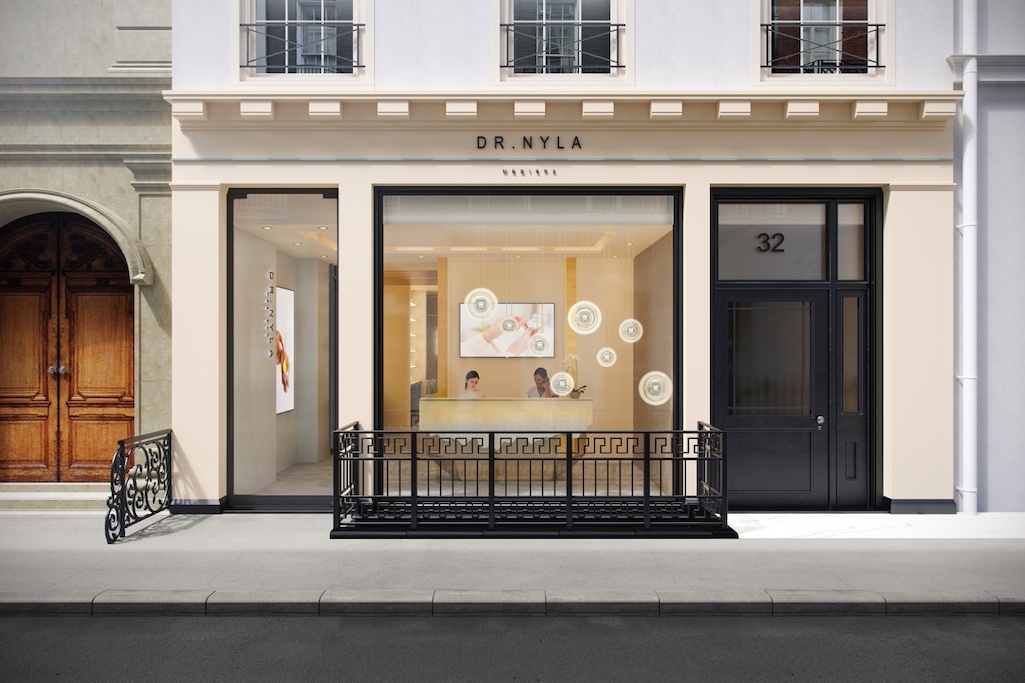 It doesn't get much more opulent than Dr Nyla Raja's Super Clinic on Mayfair's Dover Street. Here, clinical asceticism is bypassed in favour of all-out glamour, with a luxurious cream, gold and taupe design scheme that's enhanced by a poured concrete floor painstakingly hand-painted with gold leaf.
As well as the tech-led aesthetic treatments Dr Nyla is renowned for, here in the Super Clinic you can also treat yourself to one of her Phyto facials, which put to good use her new line of science-driven skincare products.
On arrival, you're whisked into the luxuriously serene environs of a treatment room, and introduced to your expert facialist, who assesses your skin's individual profile and requirements. You then lie back on the warmed bed, and are treated to a relaxing shoulder, neck and back massage, before the new Nourishing Cleansing Cream is applied using the doctor's signature Japanese-inspired skin patting and lifting technique, which improves lymphatic drainage, reduces stress and contours the skin, eliminating excess fluid and tightening the face.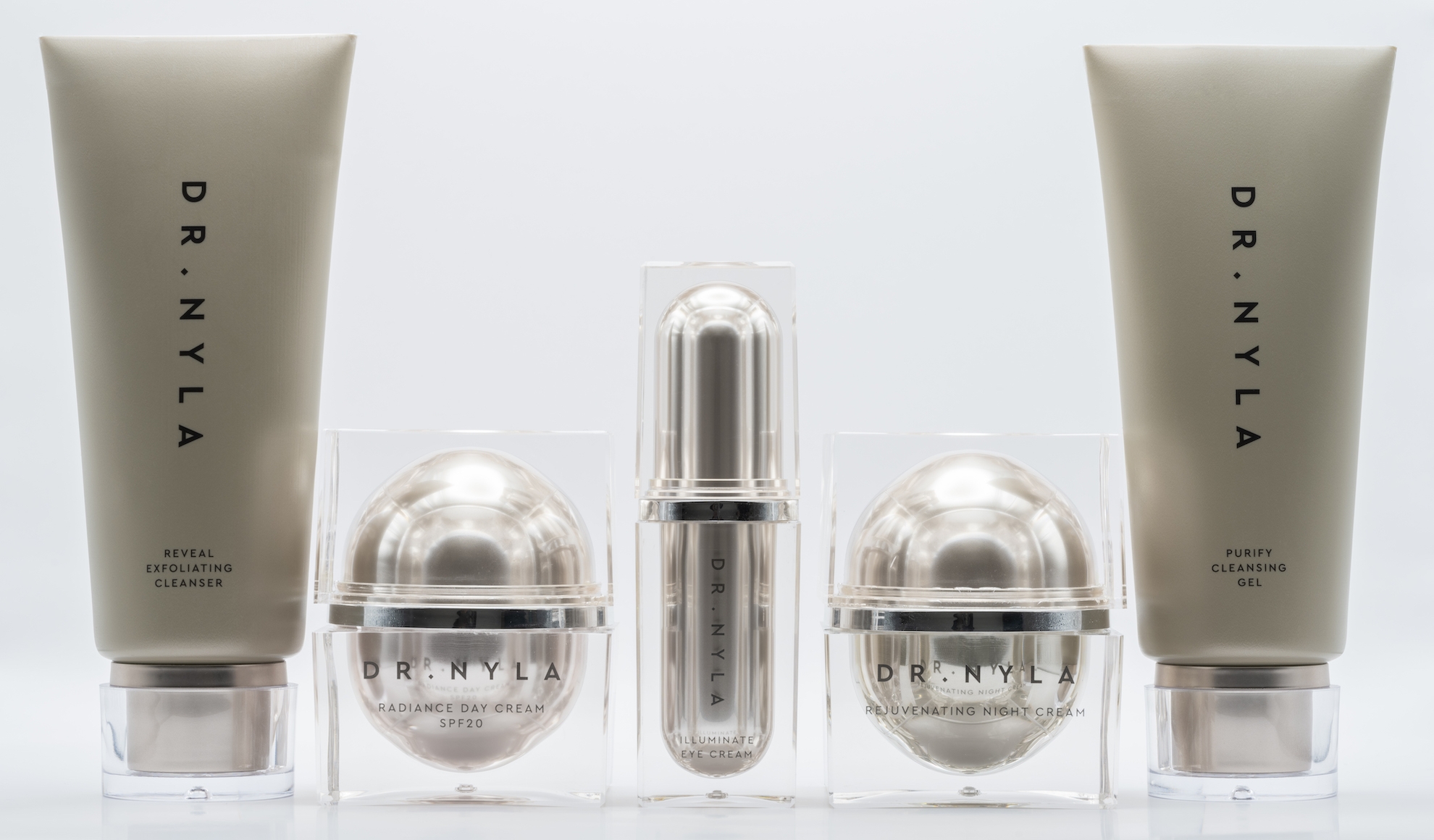 Next, the facialist uses the new Dr Nyla Ultrasonic X360 gadget on your skin, which cleverly combines ultrasound, a high frequency mechanical vibration wave, with radio frequency to boost collagen and elastin, enhance product permeation, and aid cleansing. Once this is complete, a light exfoliating peel is applied (depending on your skin's sensitivity and suitability) to gently resurface the skin.
This is followed by a hydrating mask and a glow-boosting 10-minute session under a LED Light Therapy device, which has been shown to speed up healing, stimulate collagen and reduce inflammation. Finally, at the end of the hour-long session, the therapist massages in the Dr Nyla Illuminate Eye Cream and Prejuvenate Serum, leaving skin glowing and renewed.
With all the products used available to take home, you can easily replicate this treatment at home – although you really can't beat spending a spoiling hour in Dr Nyla's luxurious Super Clinic, in the hands of one of her experts.
BOOK IT: Dr Nyla Phyto Facial, £350. doctornyla.com
The Augustinus Bader Exclusive Bulgari Facial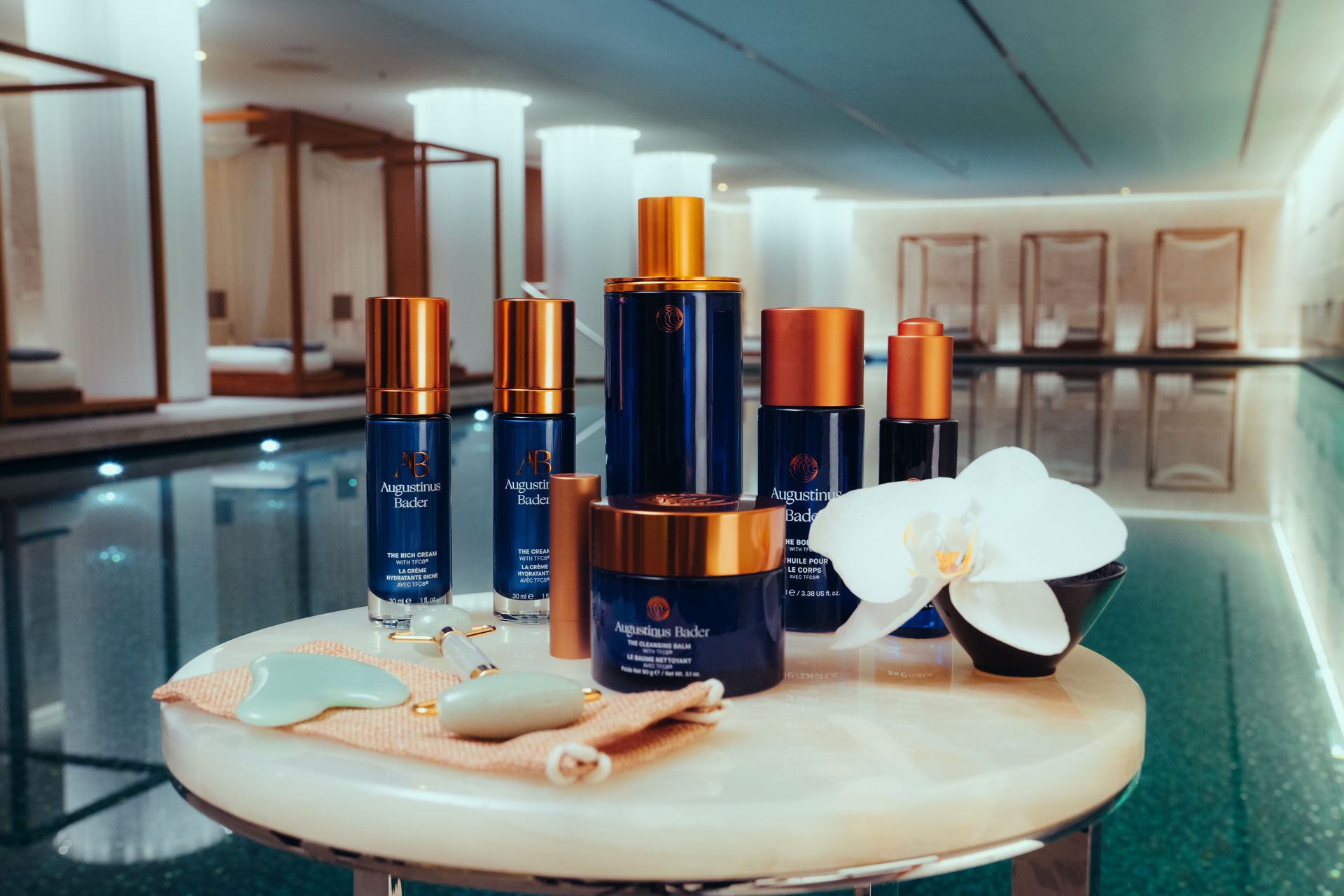 Augustinus Bader is one of the most vaunted skincare brands in the world, with endless accolades for the products' effectiveness in prompting the skin to repair itself. They are truly pioneering, having been formulated by Professor Augustinus Bader, a German scientist whose interest in the skin healing and tissue repair of burns victims, led him eventually to create a range of commercial products that smoothe, heal and repair the skin through his patented Trigger Factor Complex. But you don't need to know all that. You just need to know now you can indulge in the full Augustinus Bader facial experience at the Bulgari hotel. Ninety-minutes of relaxation and restoration await, starting with a double cleanse, using the Cleansing Balm and Cleansing Gel, applied in soothing, massaging strokes. Once clean, there's more lymphatic drainage and fascia release massage (with warm and cold Gua Sha to aid absorption) as The Rich Cream infiltrates your skin and kick starts your own repair system. Then while a hydration mask is applied and left to absorb, your therapist starts on your hair and head, combing oil through gently and administering a wonderful head massage. Finally, your hands and arms get a bit of attention too before The Cream is applied to your face lightly with fairy fingertips. When the mirror is held up after your treatment, you'll look hydrated, glowing and contoured – perhaps with a pinkish blush, which will calm after an hour or two (it's only a sign the products are doing their job). Treat yourself to the products to use at home too. They're a game changer.
BOOK IT: The Augustinus Bader Exclusive Bulgari Facial (90 mins) is available at The Bulgari Spa at Bulgari Hotel London, £350. For more information, visit bulgarihotels.com/en
Bespoke CACI Synergy Facial at Lisa Franklin Clinic Privé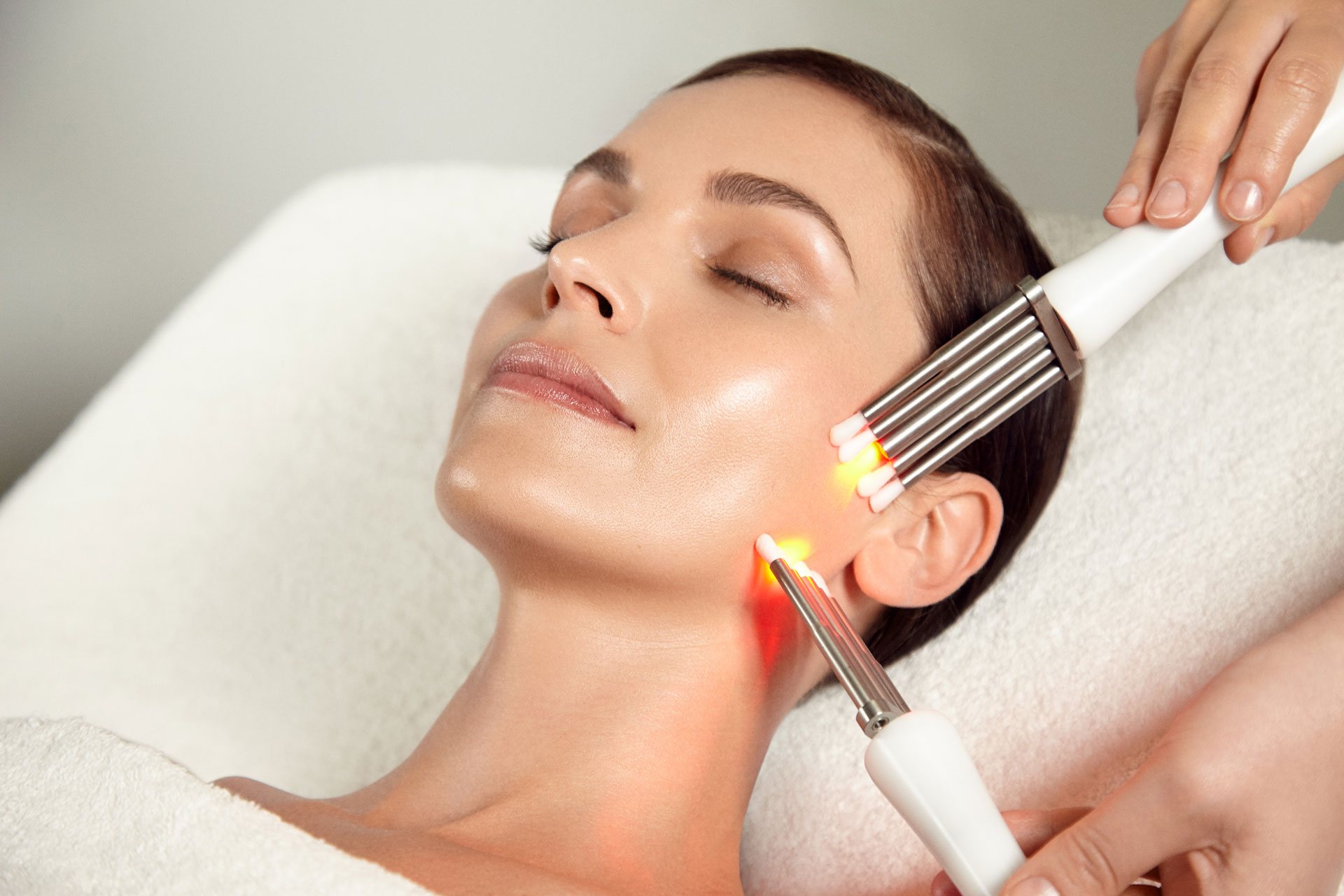 CACI facials are loved by A-listers all over the world, from Kim Kardashian to Jennifer Aniston and Elizabeth Debicki. Renowned for its non-surgical lifting effects, the treatment has been around for over 25 years – with continued research and upgrades to the equipment ensuring it remains a market leader. The latest system is CACI's most advanced yet: CACI Synergy, which promises to deliver better and more long-lasting results than ever before. You can try it at the London flagship Lisa Franklin Clinic Privé, a beautifully designed skin sanctuary in the heart of Knightsbridge. Upon arrival, your therapist will discuss any skin concerns with you to help tailor your facial. The CACI technology can be customised based on individual needs – whether your skin needs some extra exfoliation, is sun damaged or you want to focus on wrinkle reduction. CACI Synergy benefits from S.P.E.D (Simultaneous Photo Electrical Delivery), which delivers LED skin rejuvenation at the same time as microcurrent facial toning. There's no pain involved – in fact it feels relaxing, helped by the calm surroundings of the clinic. Afterwards, you'll be glowing, with your face appearing more lifted, particularly around the cheekbones. You can expect the effects to last for a couple of days – though regular treatments are recommended for long-term benefits. BOOK IT NOW: £125, lisafranklin.london | +44 (0) 20 7752 0217 | 251 Brompton Road, London SW3 2EP
Vintner's Daughter x Adeela Crown at The Dorchester
One of the most celebrated dream teams to come out of the facial world this year is leading facialist Adeela Crown and award-winning skincare brand Vintner's Daughter. The two have collaborated on the launch of the new Lift Off™ facial at The Dorchester Spa, which combines Adeela's magical hands with nu-gen technology (think LED, nano needling, radio frequency, oxygen domes and freeze-dried collagen infusion) and the Vintner's Daughter Active Botanical Serum and Active Treatment Essence. The 120-minute treatment seeks to lift, sculpt and clear the skin while boosting its radiance, while Adeela's custom-built, ground-breaking oxygen dome delivers molecular oxygen deeper into cleansed and exfoliated skin to ensure optimum delivery of vital nutrients and skincare components. As with each of her treatments, Adeela signs off with her signature SkinDance™ face yoga massage,  which, alongside Vintner's Daughter, leaves skin feeling energised and contoured. BOOK IT NOW: Lift Off™ facial treatment, £550, adeelacrown.com | Contact  [email protected] | The Dorchester, Park Lane, London W1K 1QA
AlumierMD Radiant 20/10 Peel at Radiance London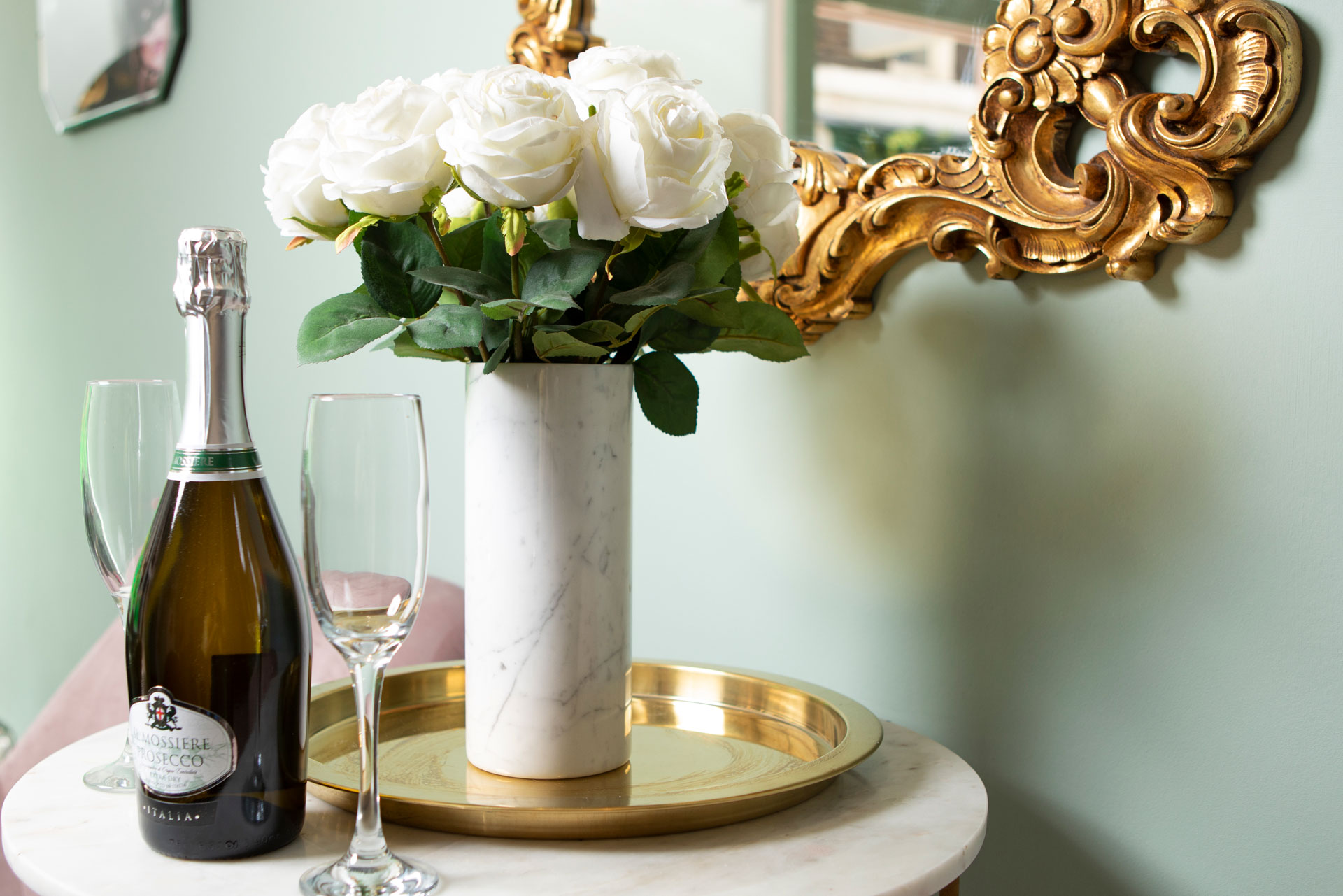 Situated on a quaint walkway, Radiance London is an oasis of calm in the heart of the lively Fitzrovia, with four treatment rooms to indulge in their extensive range of luxurious treatments. From manicures and hair removal to facials and Dermapen™ micro needling, it is no wonder the boutique is a hot spot for star-studded guests. Looking for a beauty transformation during the cold winter months? Then try the AlumierMD Radiant 20/10 peel which reduces acne pimples and minimises the appearance of fine lines, wrinkles, large pores, hyperpigmentation, and sun damage. Relax as a nourishing mask is massaged into your skin containing a soothing mixture of antioxidants and moisture for plump and soft skin. The multipurpose resurfacing peel is then applied gently to your face, containing a powerful combination of lactic and salicylic acid, left for five minutes to thoroughly exfoliate any dead skin cells and improve cell turnover. Melt into an hour of pure bliss as layers of product are soaked into the skin including a vitamin A boost and a detox clear peel. You'll emerge from the peel with dewy, bright skin and the friendly team of skilled therapists will ensure you leave with a smile on your face. BOOK IT NOW: AlumierMD Radiant 20/10 Peel for £85 including a post-procedure kit worth £20; radiancelondon.co.uk
Bespoke Facial at Re:lax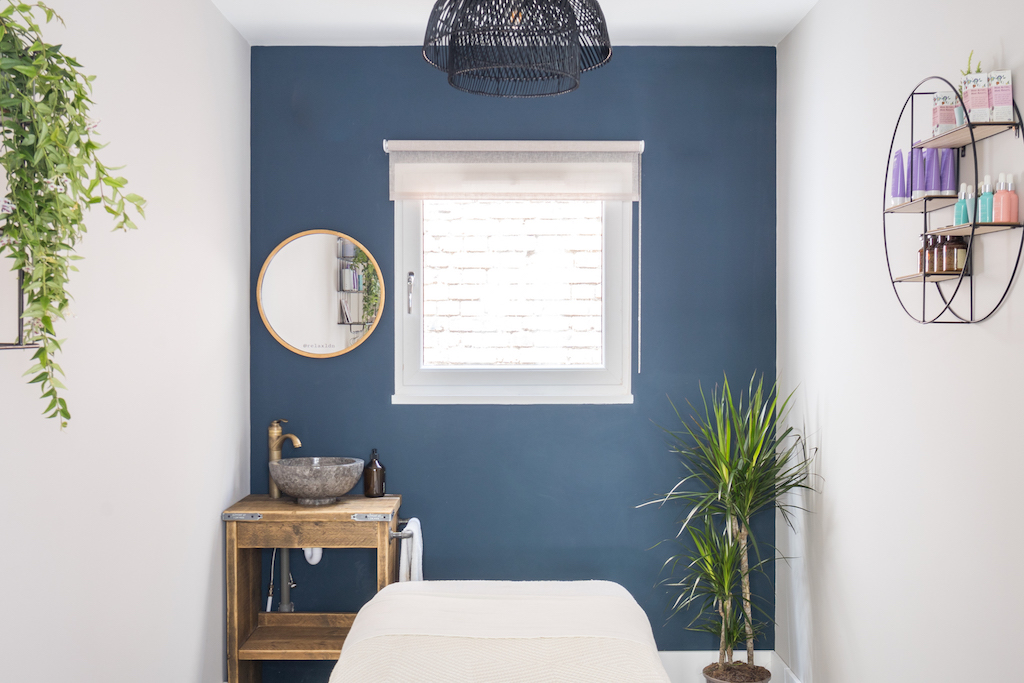 In just an hour Katie's fingers work your face into a hydrated, clean, glowing masterpiece. The holistic skin-care specialist has a long list of impressive credentials that assure you that your skin is in good hands; Katie is a trained massage therapist, reflexologist, aromatherapist and facialist, of course. Rather than the traditional menu list, treatments are person-centric and decided upon after a friendly consultation in the tranquil studio. The facial itself is conducted on a heated massage bed (that you'll want to take home with you) and include a deep cleanse, custom mask, her signature lymphatic massage as well as more modern techniques like LED light therapy – all using natural, ethical products from luxury brands like Pai, Skin + Tonic and Haeckels. Post-facial, Katie takes the time to sit down with you and offer some insight into the mysteries of your skin, how you can improve your skincare routine and what lifestyle changes should be on your agenda. Before you leave, make sure to book in your next appointment – chances are you'll become regular after the first session. BOOK IT NOW: 60-minute Bespoke Facial for £80; relax-ldn.com
LAM Spot & Blemish Medical Facial
Step one in any of Dr Uliana's facials, and perhaps the most valuable is her hyper-personalised consultation, in which she discusses skin tone, type and texture plus a thorough analysis of bone structure and potential ageing trajectory. With so many aesthetic doctors and treatments tailored toward instant gratification, this really sets LAM apart. The Spot & Blemish Medical Facial is the ultimate exfoliating and resurfacing treatment to combat maskne, breakouts, congested or problem skin, and the results are instant and long-lasting. A course of treatments is recommended for optimum results. Read our full review of the LAM Spot & Blemish Medical Facial here. From £460 per treatment | london-aesthetic-medicine.com
Pietro Simone Golden Touch at Harrods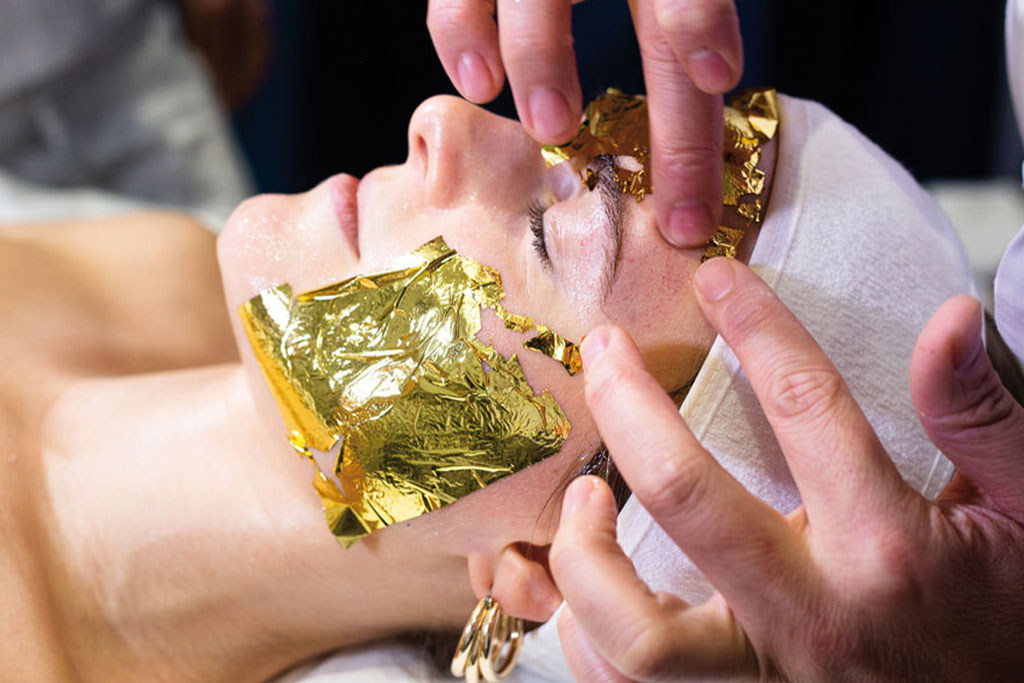 There are facials and then there are Pietro Simone facials. The Italian skincare whizz kid who used to hide in the shower mesmerised while his mother smoothed endless unguents onto her face, has just arrived in Harrods. His technique – dry and then oil-based facial massage, exfoliation with cotton thread (amazing!) –and his products, including anti-oxidising 24-carat gold, make for a very powerful, effective facial with results to write home about. His mother would be proud. BOOK IT NOW: 90-120-minutes Pietro Simone Golden Touch Facial from £475 at Harrods; pietrosimone.com
Repair Recover Renew at Lisa Franklin Clinic Privé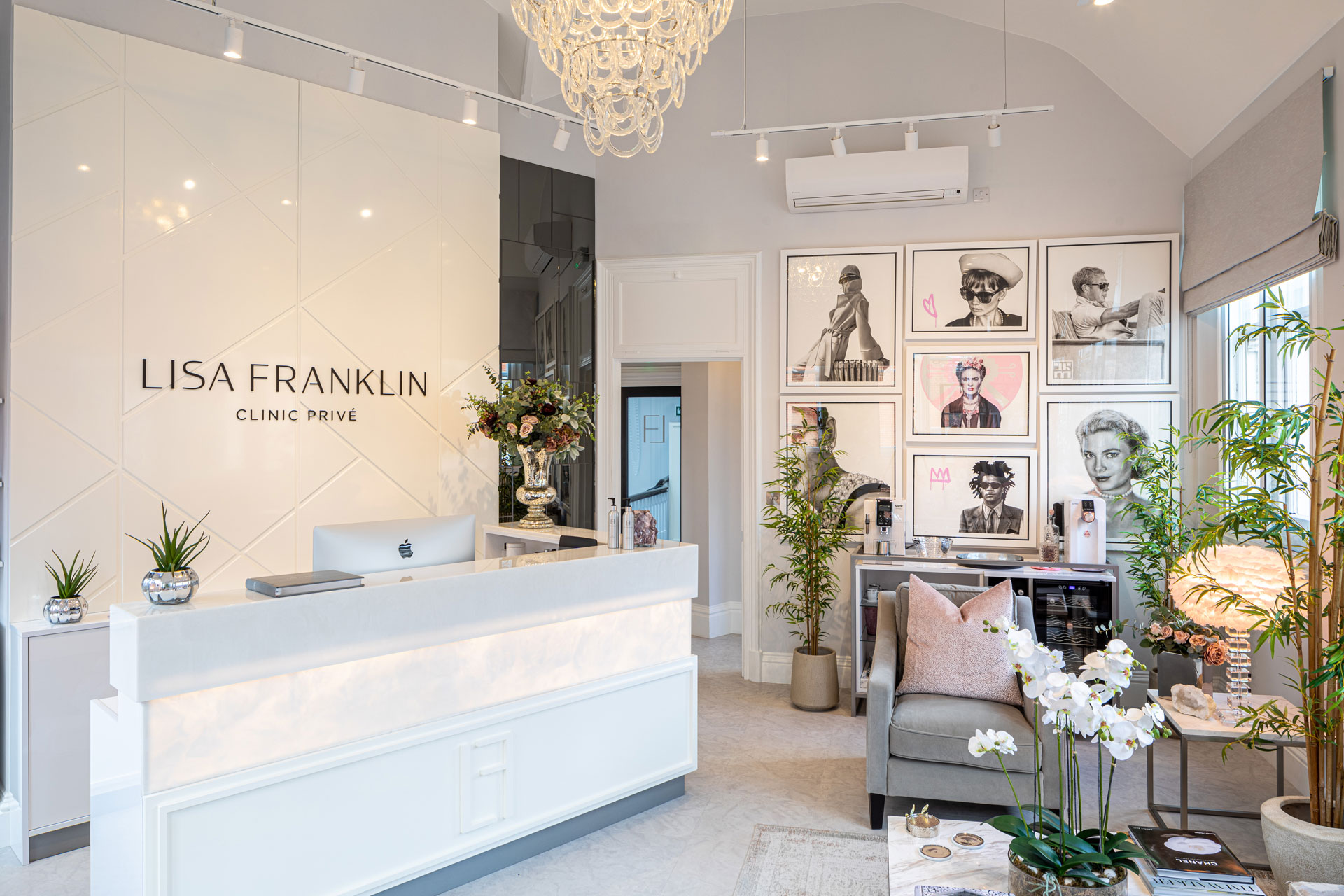 Lisa's gorgeous new private clinic is beautifully situated, on Brompton Road in Knightsbridge, with light-filled, stylish rooms that you'll feel immediately comfortable in. You can further relax, safe in the knowledge that your skin is in good hands here with Lisa and her team. The clinic is by appointment only and staff are following the highest standards of safety procedures. All treatments are tailored to suit your individual skin needs, so you can guarantee a bespoke approach (and results that show it). The signature facial focuses on cleansing and protecting your complexion and restoring vitality. A Rose Quartz lymphatic massage is a great way to complete the treatment, and we'd recommend upgrading your treatment to include Lisa's oxygen therapy utilising Oxyjet Leo Air. Either way, your skin will look instantly brighter, feel softer and smoother and you'll feel revived and relaxed. There's no down-time and you'll leave looking fresh-faced and glowing, so this is a great pre-event facial, too. All treatments use Lisa's signature sustainable products from her eponymous brand; her serums are tailored to suit different skin needs. We love her No.2 Serum to clear and restore. BOOK IT NOW: Repair Recover Renew at Lisa Franklin Clinic Privé, from £125, lisafranklin.london | +44 (0) 20 7752 0217 | 251 Brompton Road, London SW3 2EP
111CRYO Rejuvenation Facial at Harrods Wellness Clinic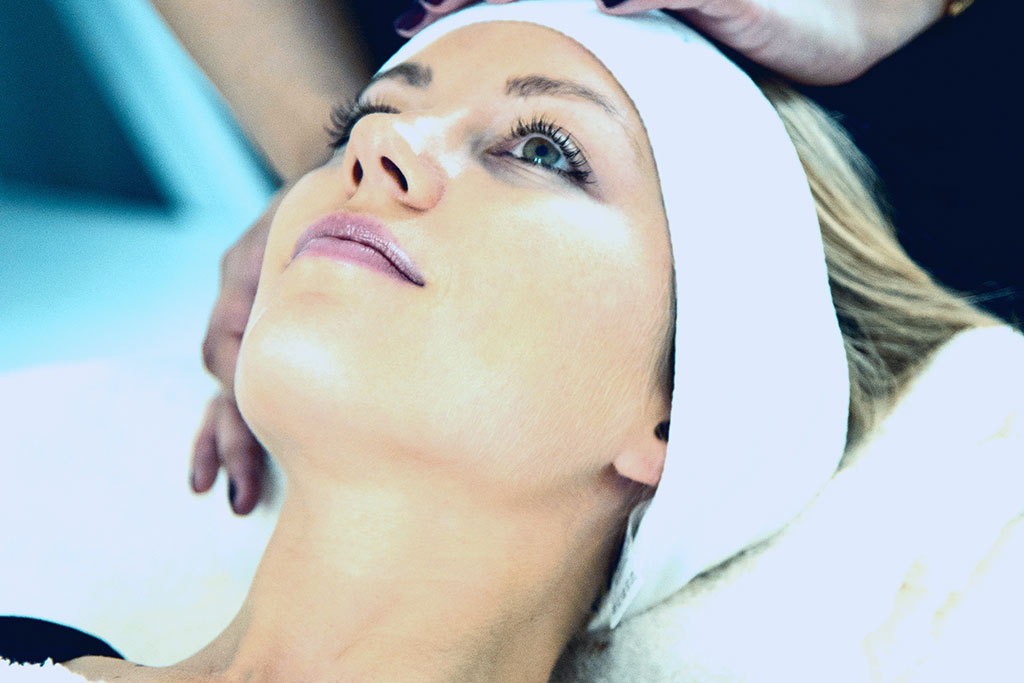 Thought cryotherapy was just for the body? Think again. Once the sole remit of the sporting elite, the increasingly popular treatment sees the body exposed to below-freezing temperatures, proven to aid with an impressive roster of health concerns. Among the benefits are increased collagen production, anti-ageing and improved circulation – so it naturally followed that the clever people at 111Skin developed a state-of-the-art cryotherapy facial. The targeted treatment applies -30°C cooled air and pure CO2 to the face to rejuvenate and revive the skin, in between luxurious creams, tinctures and massages that are tailored to your individual needs – all in the ultra-plush treatment rooms complete with heated beds, calming low lights and chilled music to boot. The cryotherapy element is not as terrifying as it sounds – you quickly get used to the cold feeling, and the only minor winces occur when the cryo-wand hits a part of the face that is especially dehydrated (if anything, a reminder of how important it is to hydrate, hydrate, hydrate!). Plus, it's all worth it when you emerge from the haven that is Harrods Wellness Clinic visibly refreshed and serene, with that 'can't-quite-put-my-finger-on-it' ethereal glow. The sense of calm may not last past the shop floor, but this brilliant facial's effects certainly will. BOOK IT NOW: 60-minute Signature Cryotherapy Rejuvenation Face Treatment for £250; harrods.com
Vitamin Infusion Facial at Seed to Skin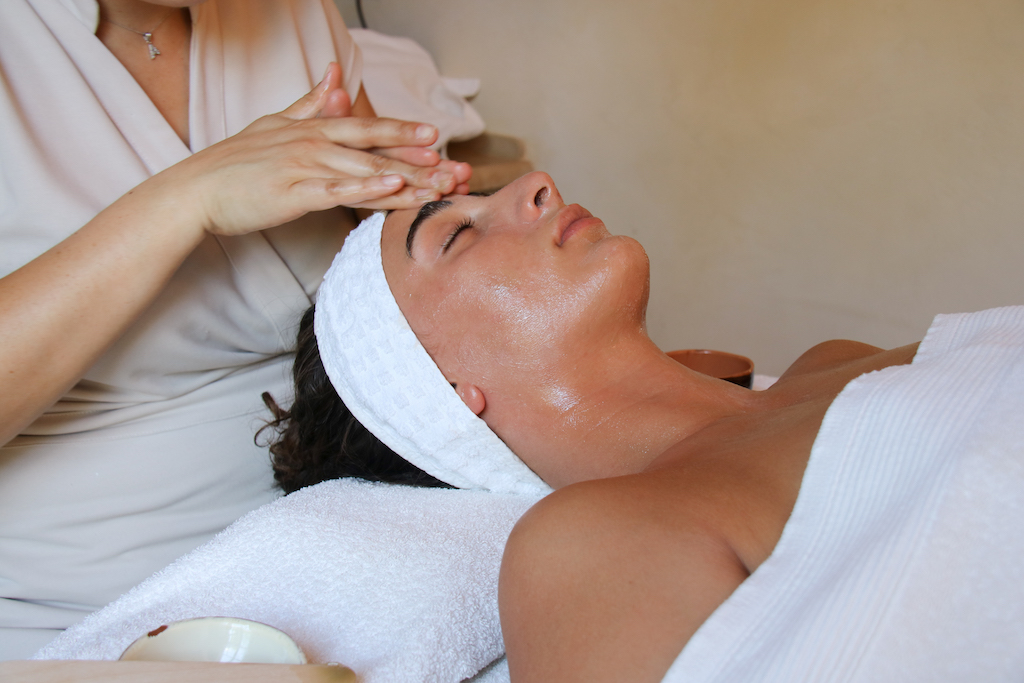 This is one for those who like to know that what's going on their face is as natural as possible; Seed to Skin is centred around a harmonious marriage between all-natural ingredients and advanced science. The products are all handcrafted within a state-of-the-art laboratory on their Tuscan Borgo Santo Pietro Estate that dates back to 1129. Alongside effective products, the acclaimed skincare brand offers luxury facials – if you know where to look. Hiding in plain sight on Liberty's busy beauty floor, make your way to the Seed to Skin counter where your facialist will be waiting to take you upstairs to Liberty's secluded beauty rooms. Once inside, an in-depth consultation puts any wariness about sensitive skin at ease, before you relax onto the table and succumb to the magic touch of the facialist. The menu of treatments makes it hard to choose just one, but The Vitamin Infusion is its pièce de résistance, and perfectly exemplifies the brand's science-nature focus. Using cutting edge skin therapy involving a light electrical field, face mapping, a little tingly feeling, and more things that we don't quite understand but can definitely vouch for, the natural serums penetrate deeper into the skin allowing for enhanced results and a face that's visibly plumped, smoothed and with fine lines reduced. For a treatment more geared towards hydration specifically, the Black Magic facial incorporates a unique oxygen therapy to leave you with a post-holiday glow sans the sun damage. BOOK IT NOW: 60-minute Vitamin Infusion Facial for £175; [email protected]
The Valmont Facial at Hotel Café Royal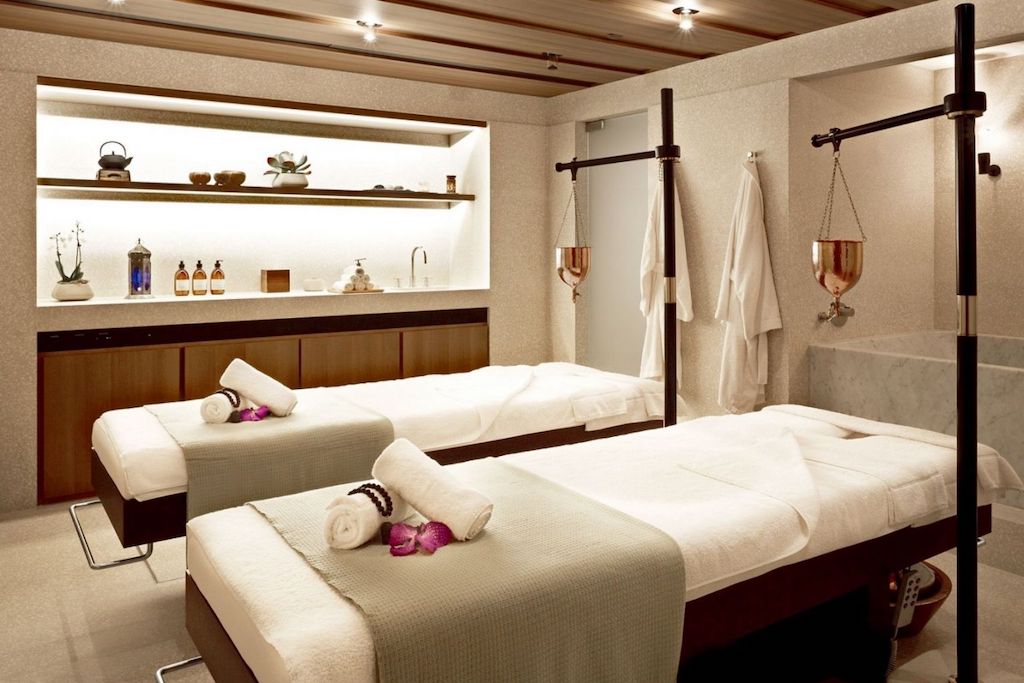 Piccadilly Circus is an onslaught to the senses, which is why the presence of Akasha spa is so unexpected – blink once and you may even miss its inconspicuous entrance. Once taken down in a lift to the subterranean spa, you'll feel yourself enveloped in a cocoon of serenity, the hordes of tourists all but a distant memory. To pair the relaxation with skin rejuvenation, opt for the new Valmont Purity Facial (or any Valmont treatment for that matter) where you'll melt into a pleasantly heated massage bed as a skilled therapist applies all the potions and solutions necessary for long-lasting effects and a holiday-without-the-holiday glow. In no fewer than 12 steps that include pre-cleansing and extraction if necessary, the Valmont products are delivered deep into the layers of the skin, oxygenating and detoxifying to improve circulation. Finally, a cooling collagen mask is applied to help smooth, plump and reduce fine lines. If the weather has your skin looking a little dull and lacklustre, the Valmont Purity Facial is the perfect pick-me-up. After your treatment, spend a few hours (or the whole day) lying prostrate in various areas of the spa, whether that's the hammam, sauna, steam, jacuzzi, meditation room, relaxation area, or Akasha's pièce de résistance; an 18m dimly lit pool surrounded by daybeds. As with any cocoon, you'll emerge from a Valmont Facial at Akasha a whole new person, rejuvenated and sporting a youthful radiance, plus baby soft skin…  BOOK IT NOW: 60-minute Valmont Purity Facial for £175; [email protected]; 60-minute Valmont Energy Facial for £187; whiteroombeauty.com
111SKIN Facial at 111 Harley St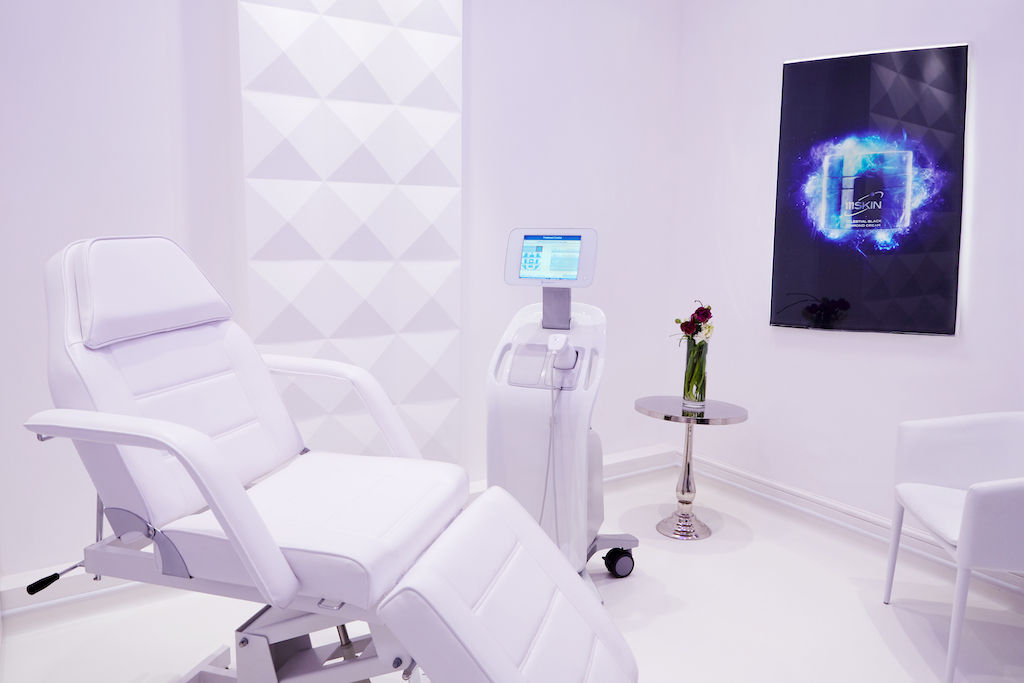 Harley Street is an iconic if intimidating address. One immediately thinks of London's elite going under the knife, but in addition to surgical procedures, the clinic, founded by the acclaimed Dr Yannis Alexandrides, also offers less invasive but equally effective facial treatments. Behind its red doors is a medical but comfortable atmosphere which, while may not relax you like the typical twinkly spa music, will definitely reassure you that your face is in expert hands. Your mind is further put at ease during an in-depth consultation with your therapist. If the prognosis is dehydration, sensitivity and rosacea – laser is the answer. Definitely not as scary as it sounds, the treatment involves a gentle laser, topical peel and hydration mask. The therapist explains how the laser penetrates the superficial skin layers to encourage collagen production, cell renewal and increase cell turnover as the handheld device is guided across your face. Just a minute or two into the process, all worries about pain are firmly set aside. The laser treatment is followed by a gentle peel to slough away dead skin, and an ample application of the Repair Serum from the clinic's beloved 111Skin skincare line. You'll leave rejuvenated, if slightly red for an hour or so, with skin that'll only continue to improve in the following few days. While there are no fuzzy slippers or plunge pools in sight, you'll find yourself returning to 111 Harley Street time and time again because you can trust you'll receive a highly-effective treatment at the hands of a skilled professional with little or no down-time required. The laser facials are definitely on the more expensive end of things at £400 a pop, but hey, skincare is an investment… BOOK IT NOW: 111SKIN Facial, price dependent on treatment; 111harleystreet.com
Signature Facial Acupuncture at Dr. John Tsagaris Clinic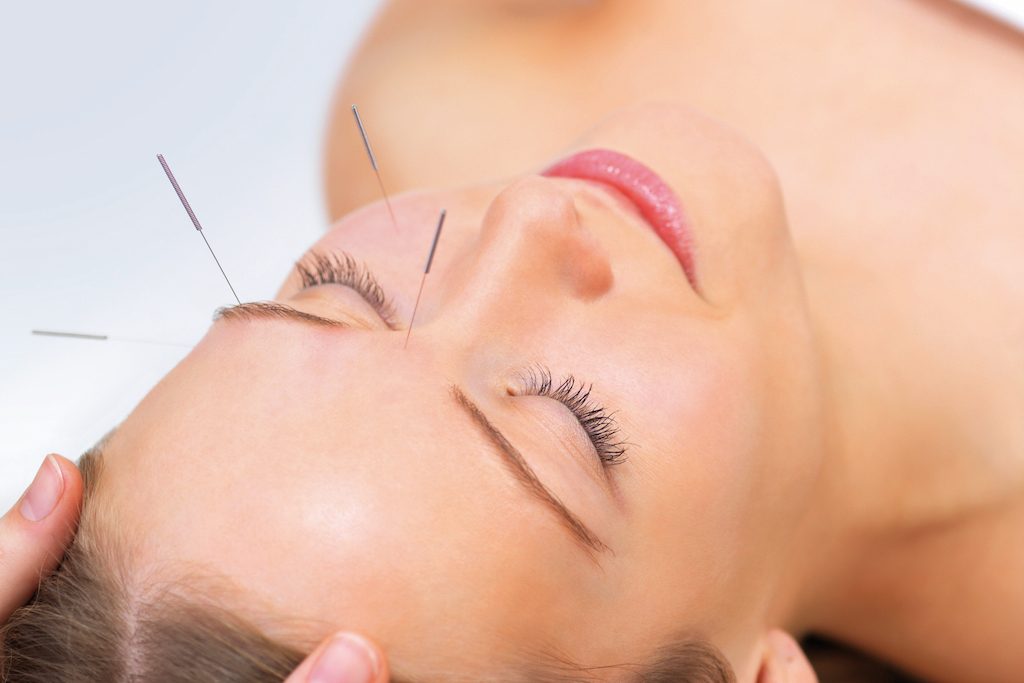 Dr Tsagaris has over 20 years' experience in traditional Chinese medicine and human bioscience and is a pioneer in cosmetic acupuncture, and currently works out of the Harrods Wellness Clinic in London. So much more than just a facial, a treatment with Dr Tsagaris is a health journey. It just also happens to lead to a glowing complexion – the perfect kind of TLC if you ask me. After a thorough consultation, my skin was prepared. A combination of facial acupressure, shiatsu and a silver derma-roller Chinese tool (with no needles) alleviates muscular tension, activates facial energy channels and reduces fluid retention, allowing the nourishing actives of the mask to penetrate deeper into the skin. Before Dr Tsagaris performed his signature beauty acupuncture on my face and body (with painless insertion) followed by facial cupping and lymphatic drainage. I felt and looked years younger – with restored energy and a plump, glowing complexion. BOOK IT NOW: 60-minute Signature Beauty Facial Acupuncture for £450; www.johntsagaris.co.uk 
Lymphatic Rose Crystal Facial at Cloud Twelve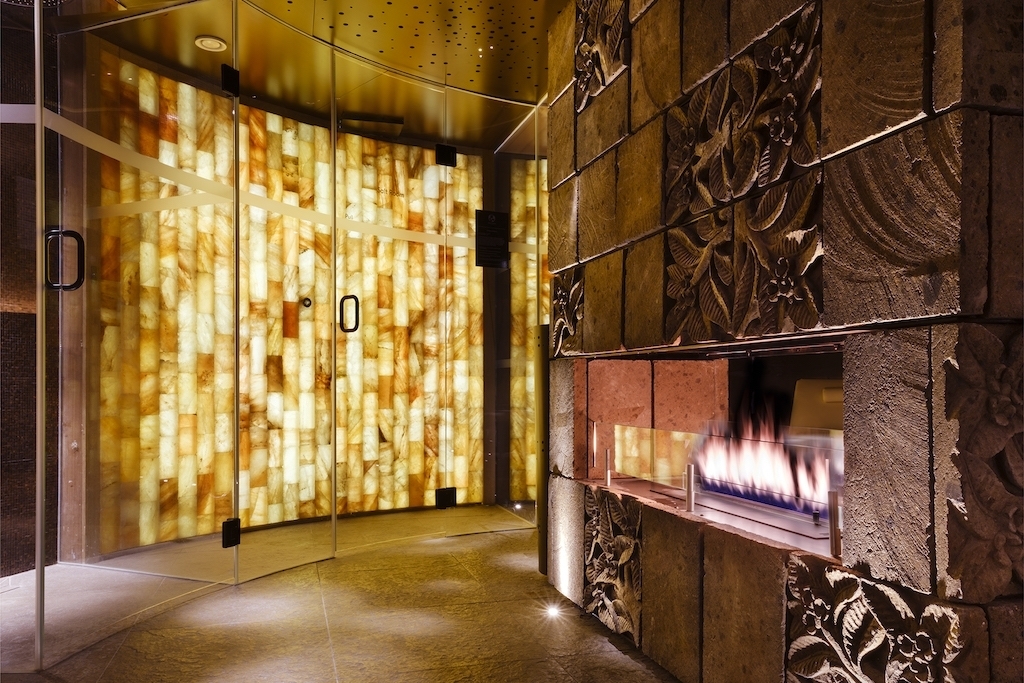 Nestled down an unassuming street in the heart of Notting Hill you'll find Cloud Twelve, a recently opened wellbeing wonderland and family-friendly members club. There are three floors, comprising of a spa, salon, nutritionally-focused brasserie and holistic wellness clinic, with facilities for families including an interactive play and learn zone for children. Located on the second floor, the beautifully-designed spa features sauna and steam rooms, a Himalayan salt room and a relaxation room, alongside treatment rooms offering everything from massages to cryotherapy. We tried the Lymphatic Rose Crystal Facial by Organic Pharmacy, a revitalising treatment designed to restore radiance. The therapist begins by talking through any skin concerns, going on to personalise the facial for each individual. During the 60-minute treatment, rose crystals are used to awaken the lymphatic system, while acupuncture massage firms facial muscles while relaxing the body at the same time. The facial begins with an antioxidant-rich double cleanse, followed by a brightening exfoliation and extraction to decongest the skin. Next up is the therapeutic masks, made with toning ingredients like rosehip oil, aloe, marigold and Vitamin C. It's a highly relaxing and pleasant treatment, and the effects are long-lasting. You'll leave with dewy, glowing skin, feeling rejuvenated both in body and mind. BOOK IT NOW: Lymphatic Rose Crystal Facial by Organic Pharmacy, £100 for 60-minute treatment; cloudtwelve.co.uk
The Ancient Egyptian Facial by Dr David Jack
Dermaplanning has gained popularity in the beauty industry in recent years, though its roots date back many years – rumour has it Cleopatra maintained her even complexion by regular milk and fruit acid peels combined with face shaving. Medical doctor Dr David Jack has reintroduced this ancient technique in his private clinic with a treatment designed to resurface and refine the skin of the face and neck. The treatment takes around 30-45 minutes, beginning with a fruit-based glycolic acid peel followed by a gentle shaving of the top layer of the skin. This allows products to penetrate the skin, ultimately resulting in improved cell turnover and a brighter complexion. drdavidjackclinic.com
Customised Laser Facial at Pulse Light Clinic
Have you noticed a change in your skin with wrinkles, pigmentation, age spots, acne scars or melasma? Laser facials are among the most popular non-surgical treatments for improving the skin's health and appearance. At Pulse Light Clinic, laser has many uses besides hair removal: it's also used to rejuvenate the face. The wide range of laser technology available allows different skin types to be targeted by filtering light through wavelengths. The Pico lasers are great for targeting pigmentation and melasma, while the IPL M22 helps with blemishes, ageing and redness. The ICON laser, meanwhile, helps with deeper acne scars and surgical scars. Book a free skin phone or in-clinic consultation for your personalised treatment plan, prices start from £200. Use the code COUNTRYUPTO20 to get a 20 per cent discount. pulselightclinic.co.uk
Photo by Jacob Hilton 
DISCOVER MORE
The Best Luxury Face Oils / The Best Face Masks for All Skin Types / The Best Day Spas in London