It's January 1st and you find you are faced with yesterday's consequences of talking a big talk. Never fear, if ever there was one, 2019 is the time and place for a New Year's health kick. 
Get your hands on these healthy purchases to help keep your New Year's resolution afloat.
Purchases to Help Keep a New Year's Resolution
Sleep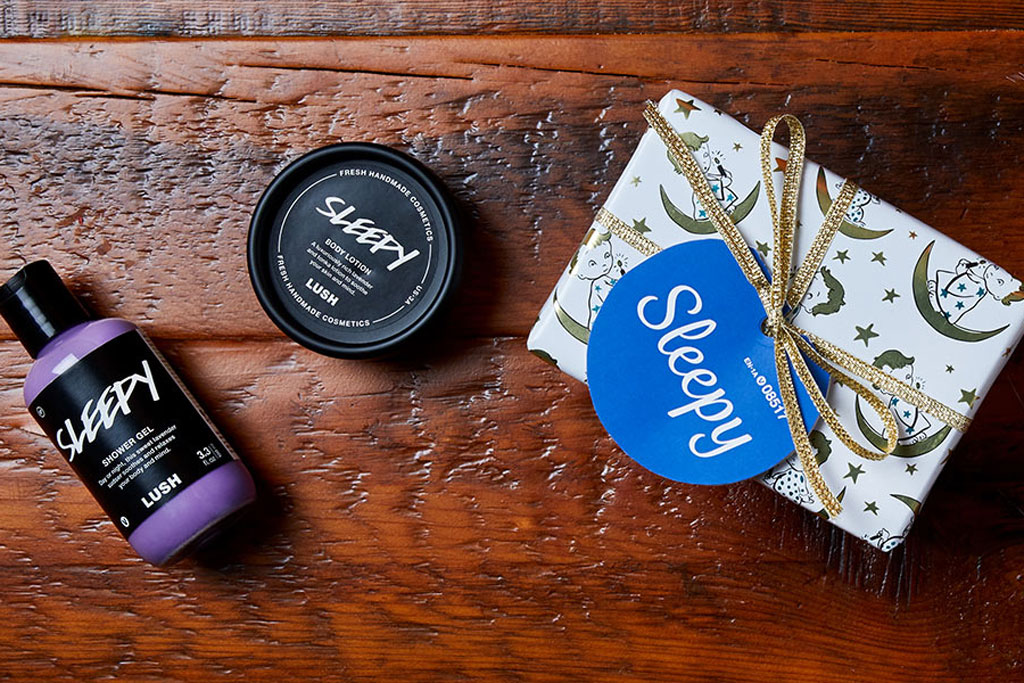 Lush, Sleepy Shower Gel and Body Lotion After a long day, relax into a soothing, softening wash of oat milk and carrageenan extract. If sleep eludes you, the sheep keep escaping or sweet dreams are feeling distant, shower with calming lavender flower infusion and lavender oil to ensure you sleep tight. Ylang ylang oil washes away worries and allows you to sink into bedtime, or start your day, with serenity.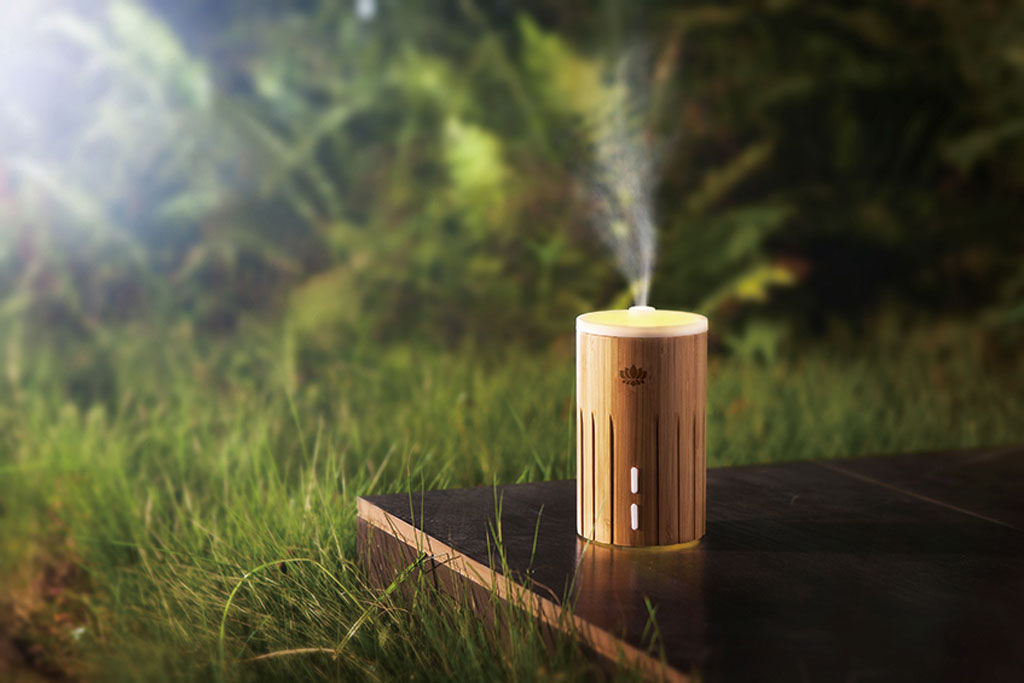 Esta Bamboo Aroma Diffuser This stunning natural hand cut bamboo aroma diffuser brings together nature, craftsmanship and aromatherapy. It generates a soft and relaxing ambient light through white LED lighting, making it environmentally friendly, while releasing a scented mist into your space.
Yoga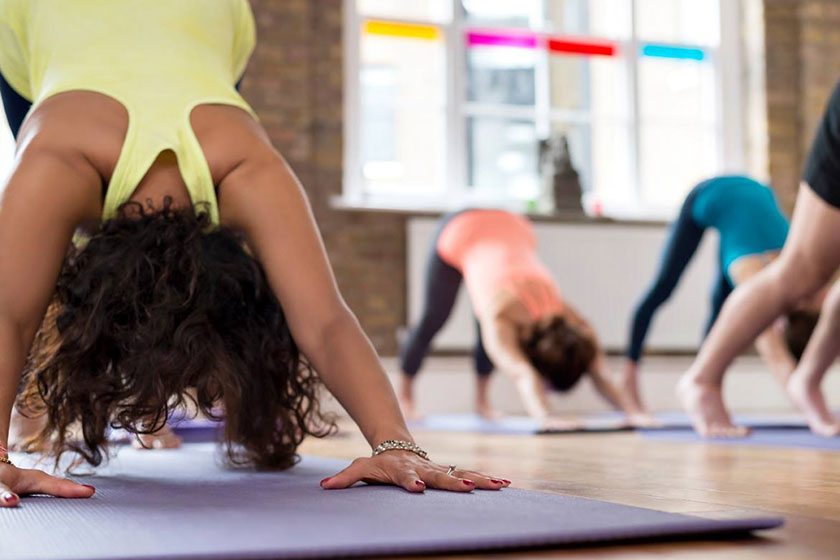 Triyoga Regretting your vow to finally become a dedicated yoga bunny this year? Triyoga will ease you in with its Bali-style studios across London, the best teachers in town and every class you could possibly imagine. Experiment with different styles until you find your niche, from classic Ashtanga and Vinyasa Flow to the more niche Mysore, Jivamukti and Kundalini classes.
Mandala Yoga Mat The original and still the best. The Mandala yoga mat is a great investment if you're keen to take your practice up a notch this year – and establish yourself as a proper yogi. The 6ft round mat allows for more freedom of movement and represents wholeness and continuous flow.
The Best Yoga Studios in London
Drink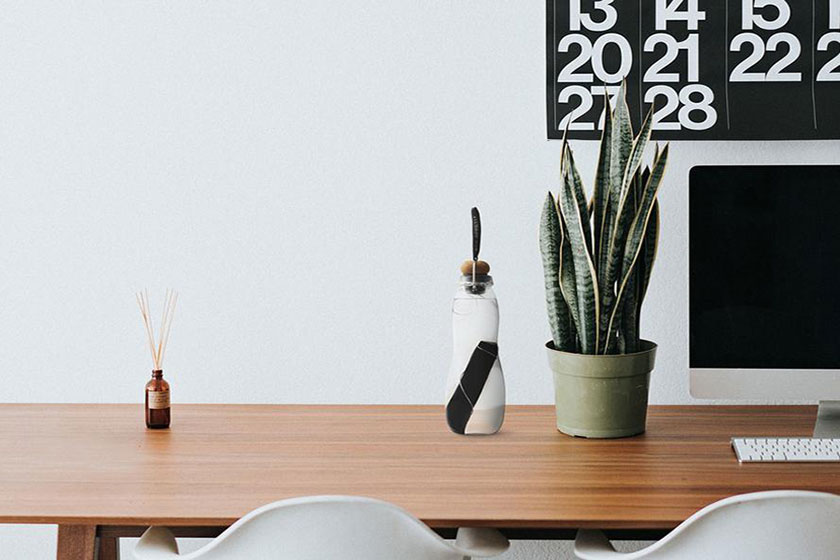 Water It's free! And has innumerable benefits. Ensuring you stay properly hydrated is vital for creating a healthier you – and there's no denying that a boujee water bottle helps. The OneBottle looks chic and will keep water ice cold for 30 hours, while the Eau Good bottle contains a stick of charcoal to purify the water (apparently the Japanese have been doing it for centuries). And the latest invention for those who are guilty of forgetting to drink water for hours on end is the brilliant Spring from Bellabeat which is linked to an app to track your hydration, create goals and remind you to drink. Genius.
Pamper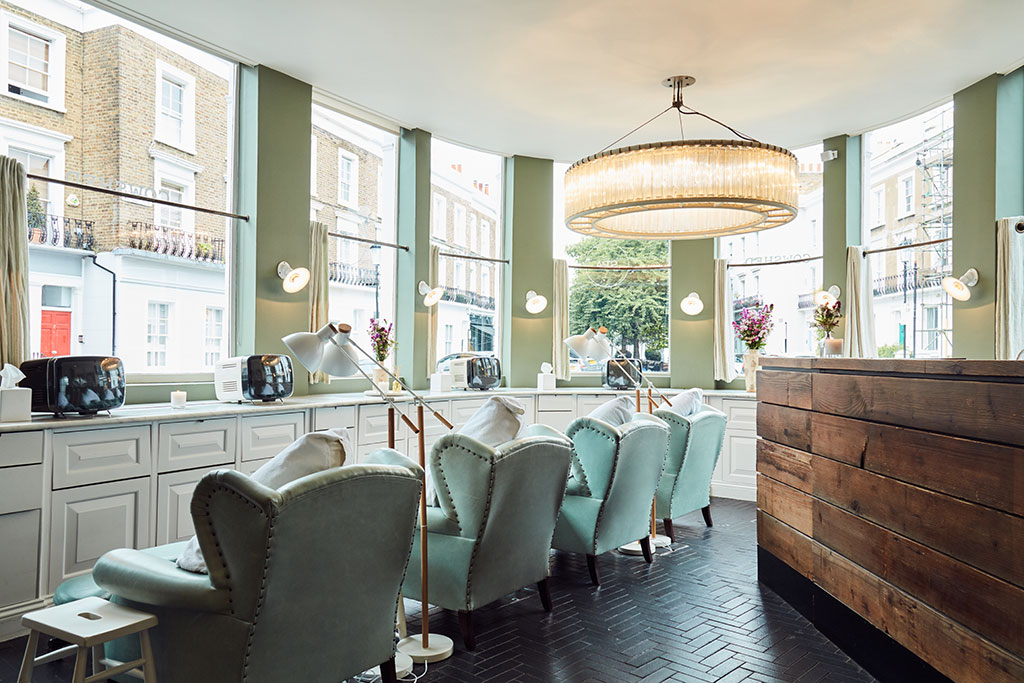 Cowshed Spa 2019 is the year of self love, so start by giving a little something back to a drained, tired and over-stressed body. London's various Cowshed spas are a failsafe go-to for when you're in desperate need of a pamper session, and they've just launched a Glow Package to help you get back to a more serene (and groomed) self. You'll start with a relaxing back massage that hits all the right spots and knots to the sounds of classical music and scent of calming aromatherapy oils before sitting down to a mani-pedi on arguably one of the plushest, most cushioned chairs in London. We're all dangerously lacking in vit D by now, so the experience ends with an express LED facial that will leave your skin revitalized and glowing. Total heaven. 
The Best Manicures & Pedicures in London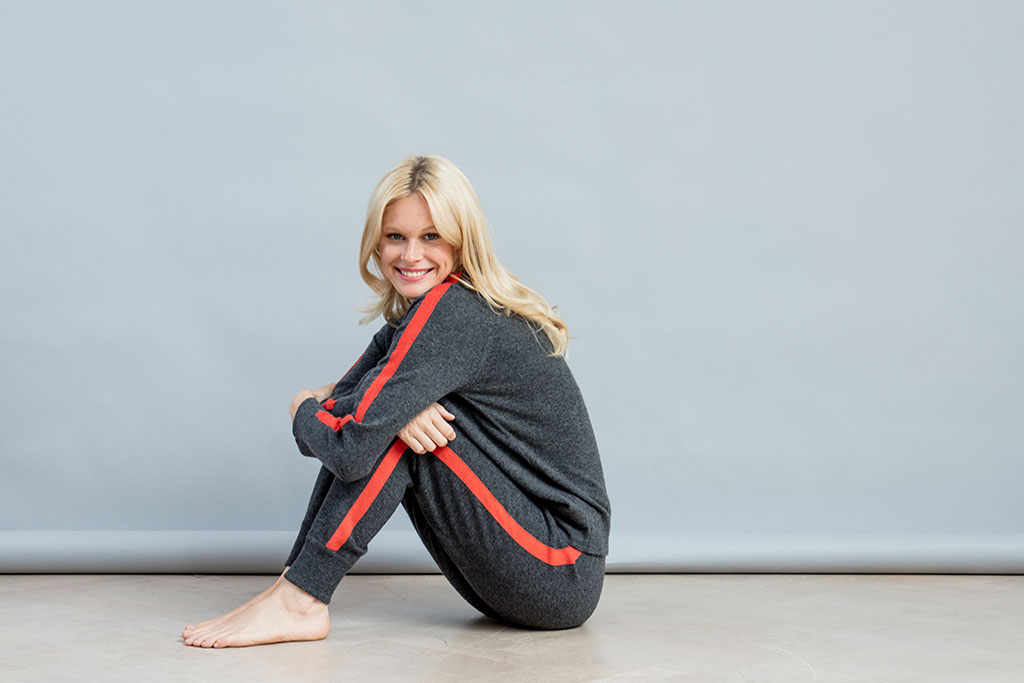 Willow Cashmere Up your loungewear game with head-to-toe cashmere. Willow Cashmere makes beautifully soft (and surprisingly sturdy) matching jumper and jogger sets from 100% cashmere which are heaven to slip into after a long, grey January day. Just add Netflix, and chill.
Reboot
The Art of Being A vow to reboot and focus on your wellbeing in 2019 is made all the easier with striking views of London atop The Gherkin and an all-female line-up of artists, cooks and yogis for Searcys' 'Art of Being' event series. You can learn how to create indulgent yet nutritious dishes to share with friends and family at nutritionist Rhiannon Lambert's supper club, and join artist Clotille Lataille in her exclusive brunch watercolour sessions. But best of all? Yogasphere will be hosting weekly morning yoga classes in the Gherkin's seminal glass dome to invigorate you for the day ahead. If those views alone don't inspire you, we don't know what will… Book tickets at searcysatthegherkin.co.uk
Detox

Nosh Detox Nosh Detox's various juice cleanses will help you get a head start on your 'new year, new me' health goals. The Juice Fast package includes tasty smoothies and juices as well as tonics to help speed up digestion and detoxify your body. Night time Nosh Detox fairies deliver the fresh juices straight to your door before you wake up so that you're ready to start the day right with all the vitamins, antioxidants and superfoods to boost your health and keep you going all day. Choose from programmes lasting from one to six days depending on how hard you want to smash the start of 2019.
The Best Food Delivery Services
Unplug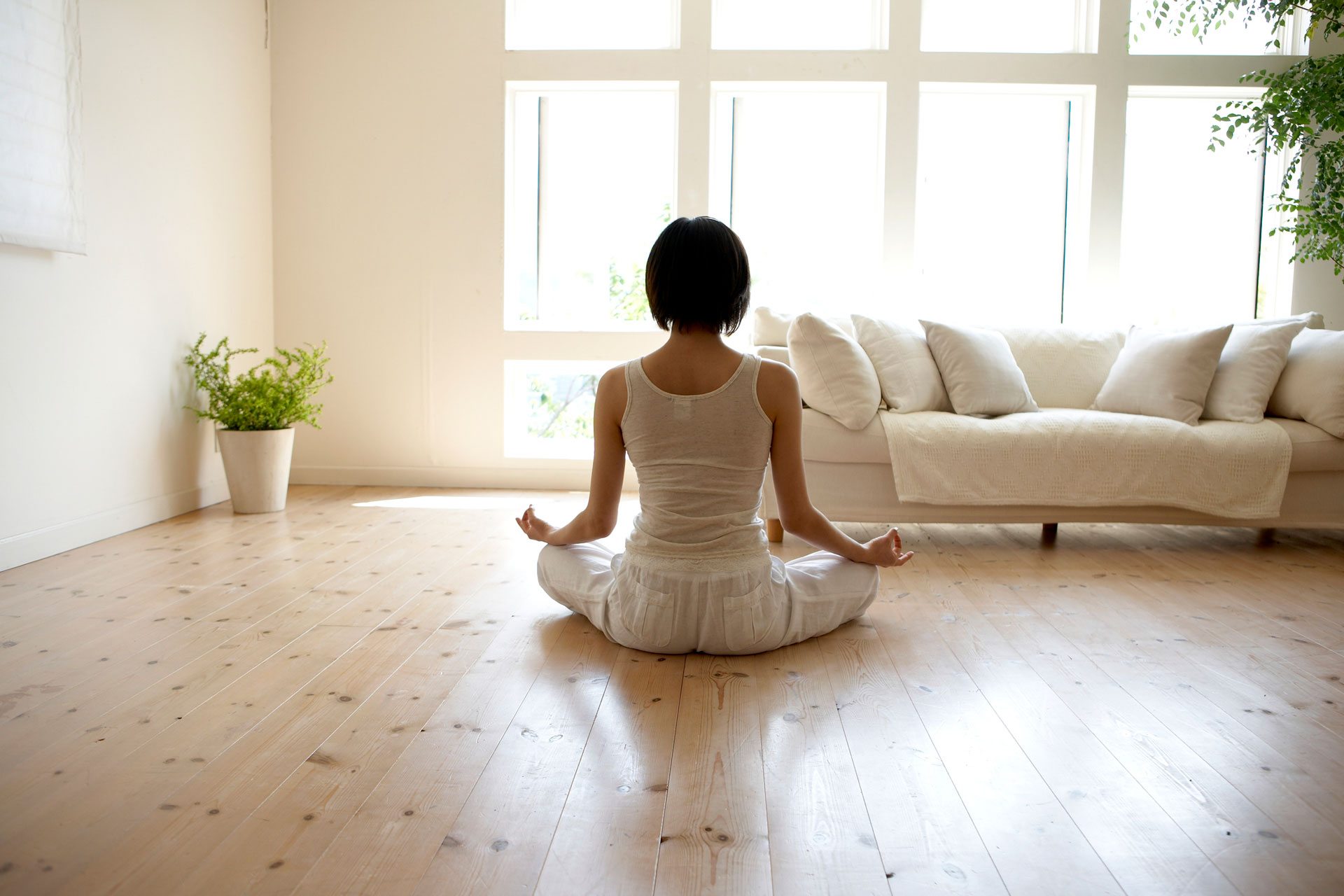 Headspace The app that brought meditation to the masses. Haven't tried it yet? This is the perfect time to start. Headspace's guided meditations take just a few minutes a day and can help you to reduce stress, focus more and sleep better. Start with the free Basics pack that will guide you through the essentials to create a solid foundation to build your practice on. Keep an open mind, stick with it, and it can be genuinely life-changing.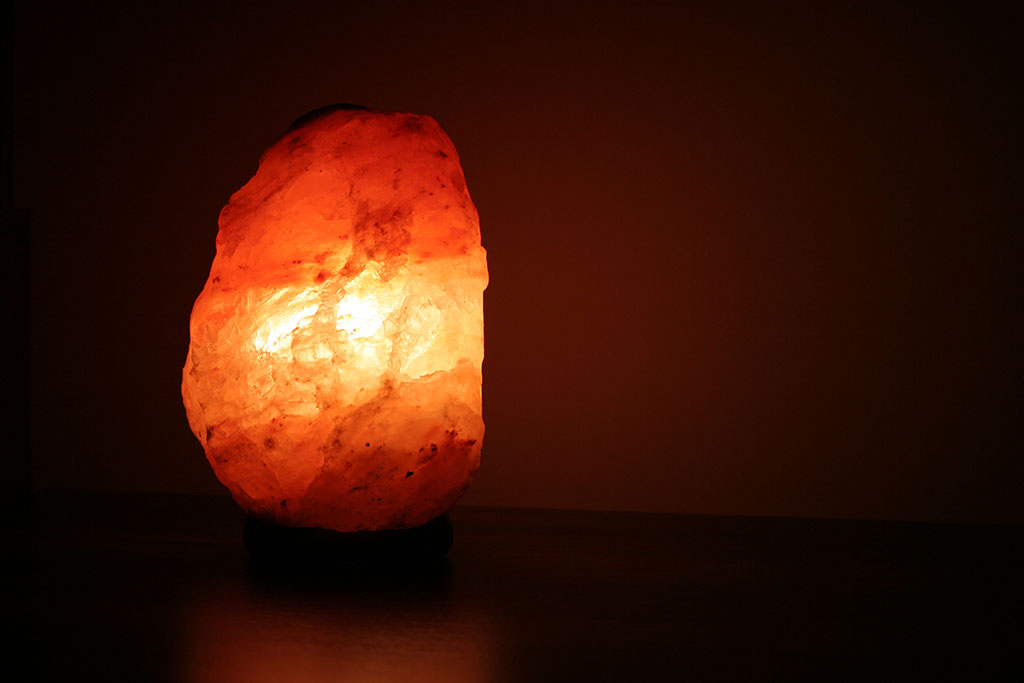 Glow Himalayan If you have a Himalayan salt rock lamp-owning friend, you will have surely already been lectured on its many benefits. The jury's out as to whether these natural, decorative lamps actually improve air quality and soothe allergies – but there is no doubt about their capacity for improving mood and aiding sleep by emitting a warm glow that helps you to relax. Close the working day by slipping into comfies, turning on your new lamp and easing into a restful evening.
Wellness Retreats: The Best Places to Meditate
Supplements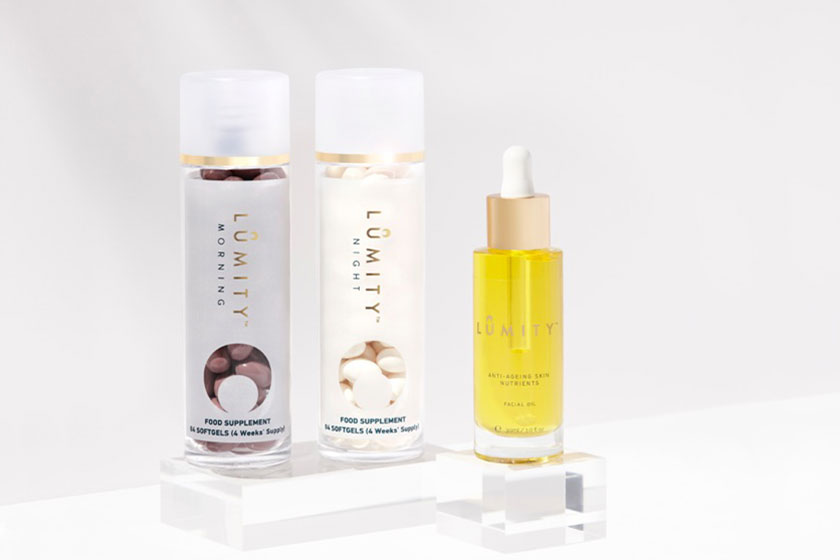 Lumity Streamline your vast vitamins and minerals collection – Lumity's morning and night supplements are packed full of goodness, with none of the nasty anti-nutritional binding agents and preservatives that are hidden in most products. They contain everything you need for healthy skin, hair, nails, bones, joints and muscles as well as aiding brain health and vitality, and giving a boost to your immune system. The best part? They're scientifically proven to be anti-ageing, and you can subscribe so you never run out. Power up your routine by using Lumity's skin harmonizing face oil, packed with 32 powerful plant ingredients which work in conjunction with the supplements to make sure you glow inside and out.
Reconnect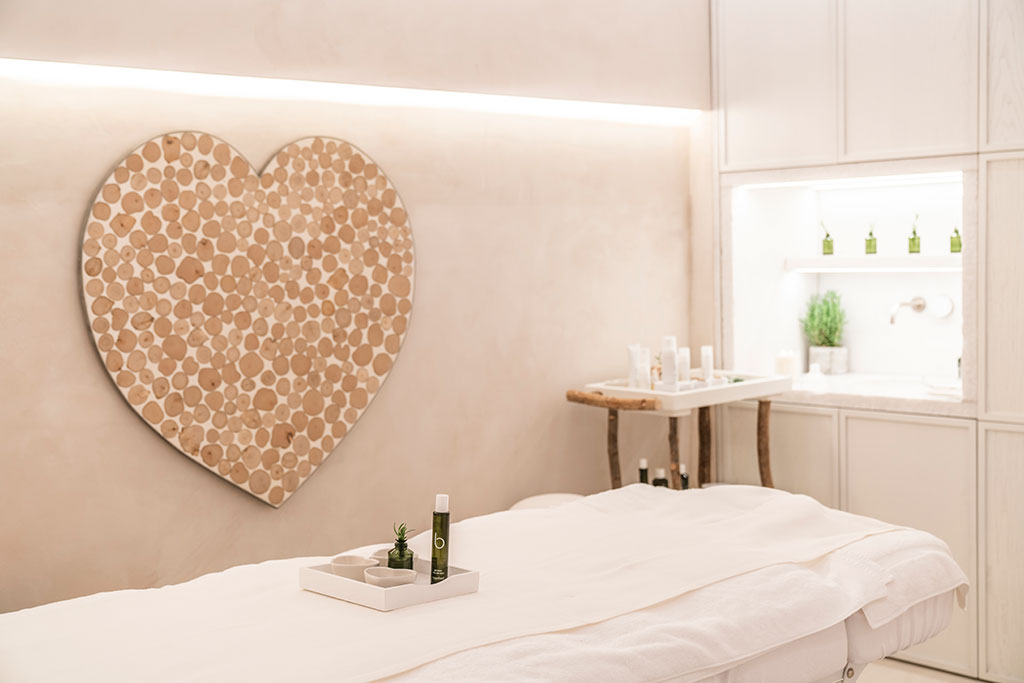 Haybarn Heal Series Visit Bamford Haybarn at Brompton Cross in the new year for a series of holistic classes designed to inspire, educate and allow you to reconnect with yourself. Inner health is vital to happiness, so experiment with different methods to find what works for you. Sophrology with Dominique Antiglio can help improve your mental wellbeing, get your health and lifestyle back on track through consultations with Milla Lascelles or uncover the healing power of crystals with Estelle Bingham. Investing in a better, happier, healthier you is worth every penny.
---