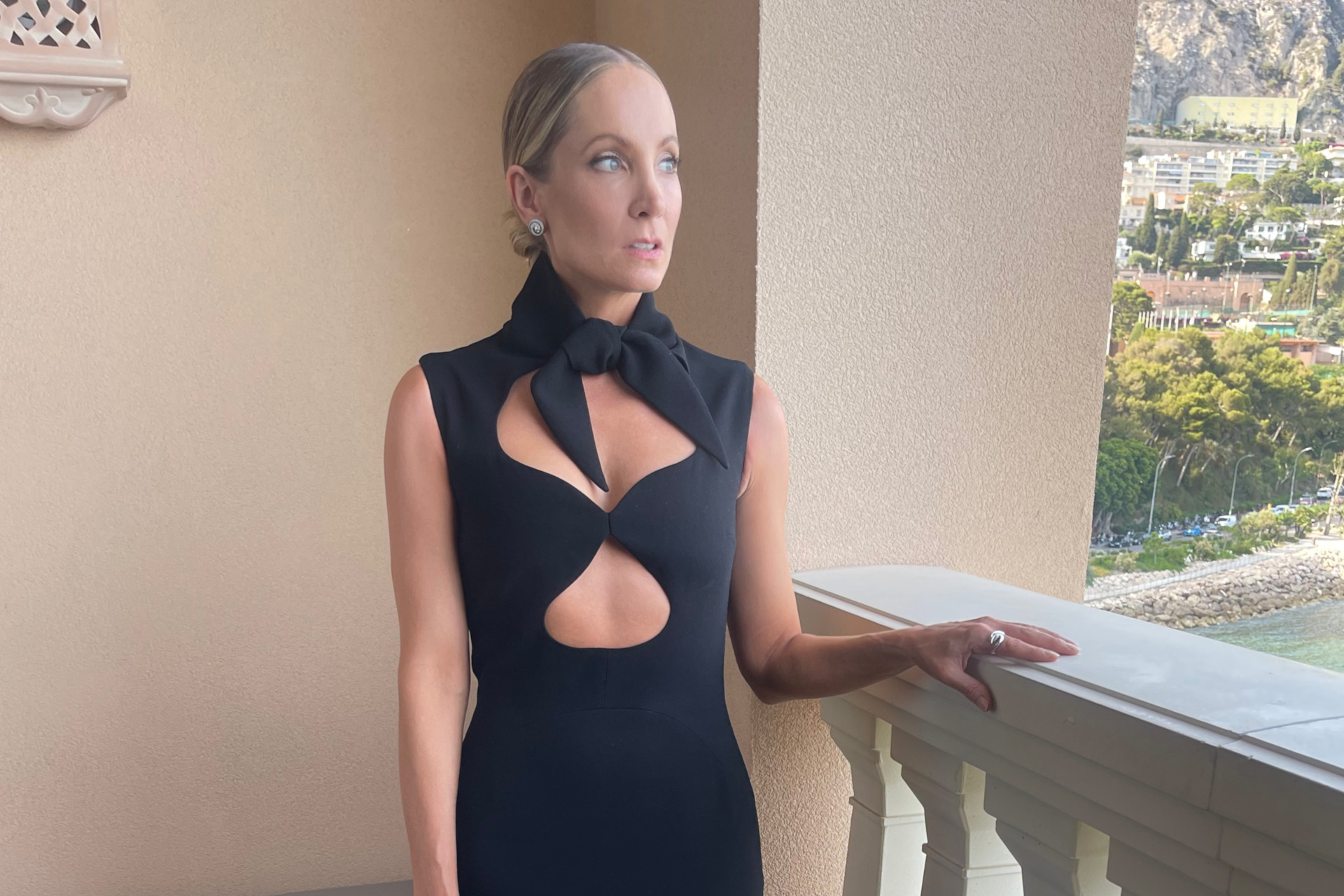 Get Ready for the Monte-Carlo Television Festival 2022 with Joanne Froggatt
---
Previous Country & Town House cover star, Joanne Froggatt, turned heads at the Monte-Carlo Television Festival, where her new series Last Light had its royal world premiere, with Prince Albert II and Princess Charlene in attendance. Nathalie Eleni gives us the behind-the-scenes details of how she created Joanne's look for the night.
Get Ready for the Monte-Carlo Television Festival 2022 with Joanne Froggatt
The makeup look I created on Joanne Froggatt for the Monte-Carlo Television Festival was focused on bronze pearlescent skin, with accentuated lashes and bare lips.
Get The Look: Pearlescent Skin
Joanne's skin was prepped with Sculpted by Aimee's Hydraglo Hydrating Serum, to help achieve a glowing base. A serum is a great choice in a humid climate, as your skin can take in the concentrated ingredients it needs without leaving a heavy layer behind.
I used Nurse Jamie's Super-Cryo Massaging Orb to massage Joanne's face, which we kept in the fridge for 30 minutes beforehand so it was ice cold. This tool utilises cryotherapy, with the cold temperature reducing blood flow and inflammation before eventually encouraging greater circulation. Perfect when in a hot country, or when your skin needs a pick-me-up.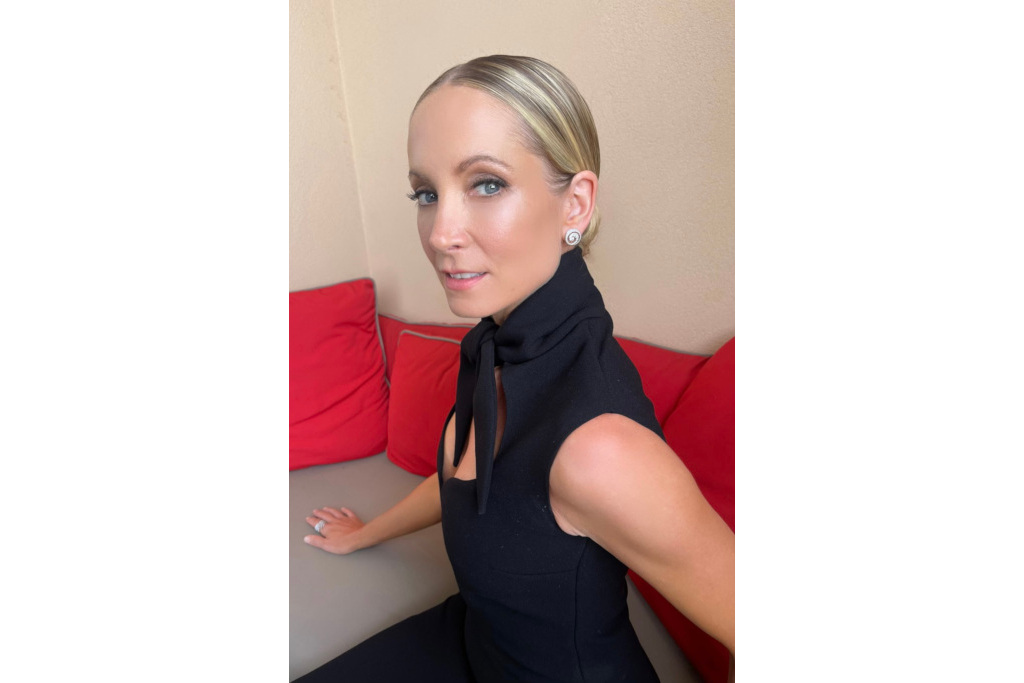 Once massaged, another layer of serum was applied to the skin, and foundation was buffed straight on using the moisture from the freshly applied serum to give an extra juicy and dewy finish to the skin. I used Second Skin Dewy by Sculpted by Aimee, which lets you really build the coverage from light to heavy while still leaving skin beautifully glowing. Joanne has beautiful skin, so we only needed a light layer that could let her natural glow radiate through.
I then used a concealer two shades lighter under the eyes, buffing the excess on either side of the nose and halfway along the apples of the cheeks to add a natural skin brightening effect to the centre of the face.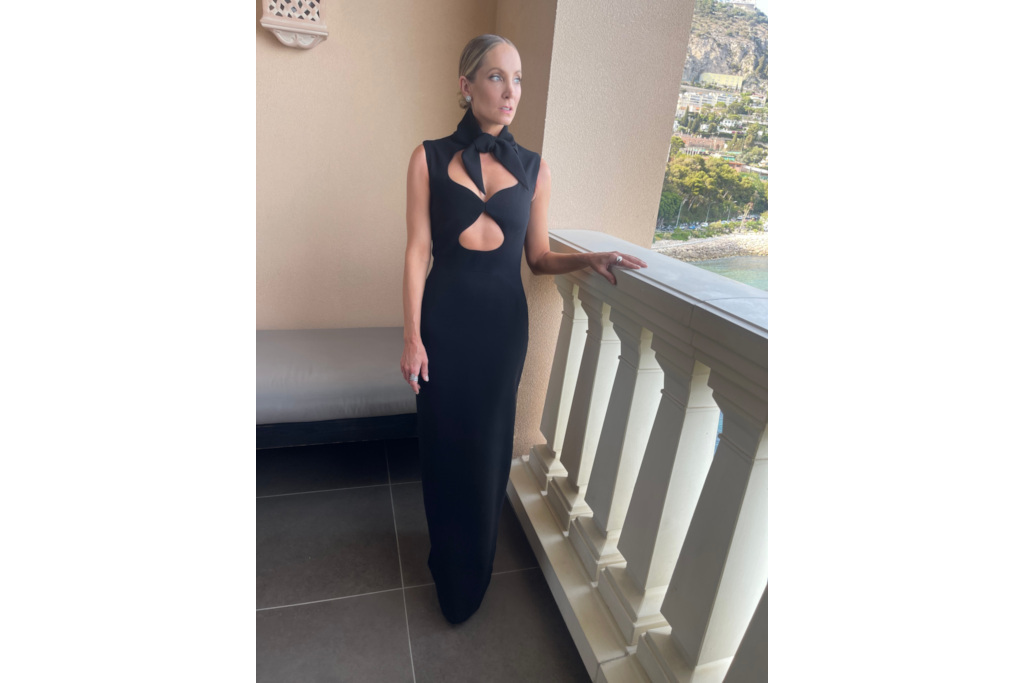 A pink shimmering shadow was then applied over Joanne's lids, and a brown kohl liner traced along her lashes for soft definition. This was followed by lashings of mascara.
To create the bronze and pearlescent effect, I swirled a matte bronzer to the high points of Joanne's face to give the illusion of sun kissed skin. I then buffed a pearl-toned highlighter over the apples of her cheeks, down the bridge of her nose and across her décolleté. For this step, I used Sculpted by Aimee's Beauty Blocks palette.
And finally, for gentle definition to the lips, I used a nude lip liner to fill in her lips.
Get the Look: The Up-Do
Joanne's hair was expertly done by Narad Kutowaroo at Carol Hayes. Her hair was prepped with Unite Hair's Silky Smooth Hydrating Complex conditioner, and then Narad worked section by section to brush the hair flat to the head and secure it into a low pony using Max Control Hairspray and the ends plaited and secured into a low bun using U Oil by Unite Hair.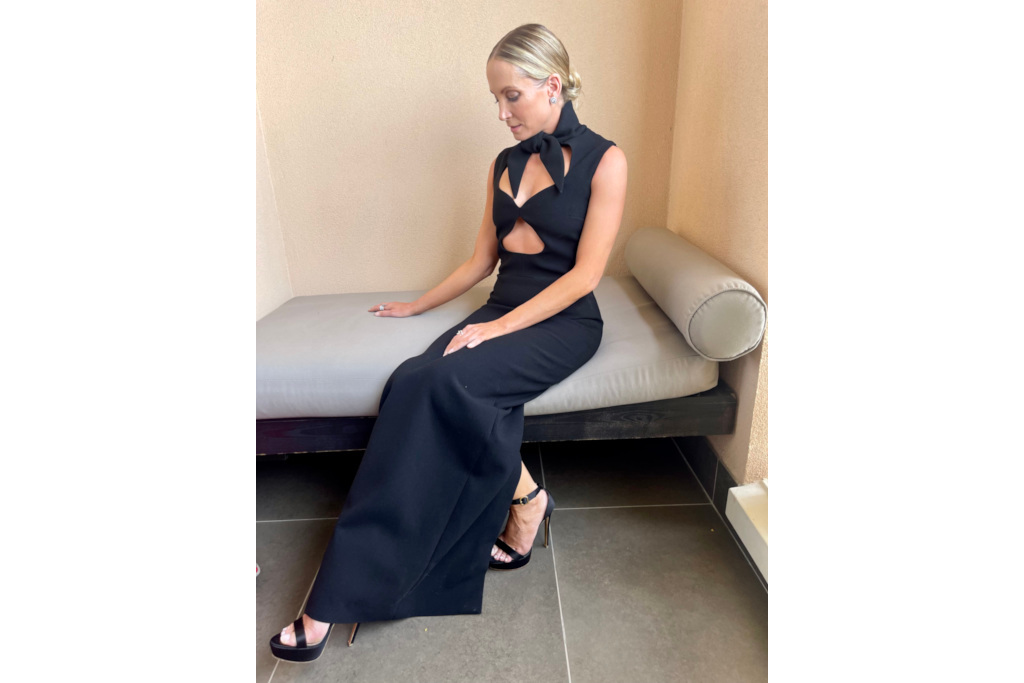 Credits
Styling by Holly White, from the Wall Group – @hollyevawhite
Dress from Roksanda – @roksandailincic / Shoes from Rupert Sanderson – @rupertsanderson / Earrings from Jessica McCormack – @jessica_mccormack / Rings from Shaun Leane – @shaunleanejewellery / Bag from Tyler Ellis – @tylerellisofficial
Photography: Nathalie Eleni
Publicist Credit: Alexa at PersonalPR
Hotel Credit: Monte Carlo Bay
DISCOVER MORE
Suspect's Antonia Thomas on James Nesbitt and Peckham Hotspots