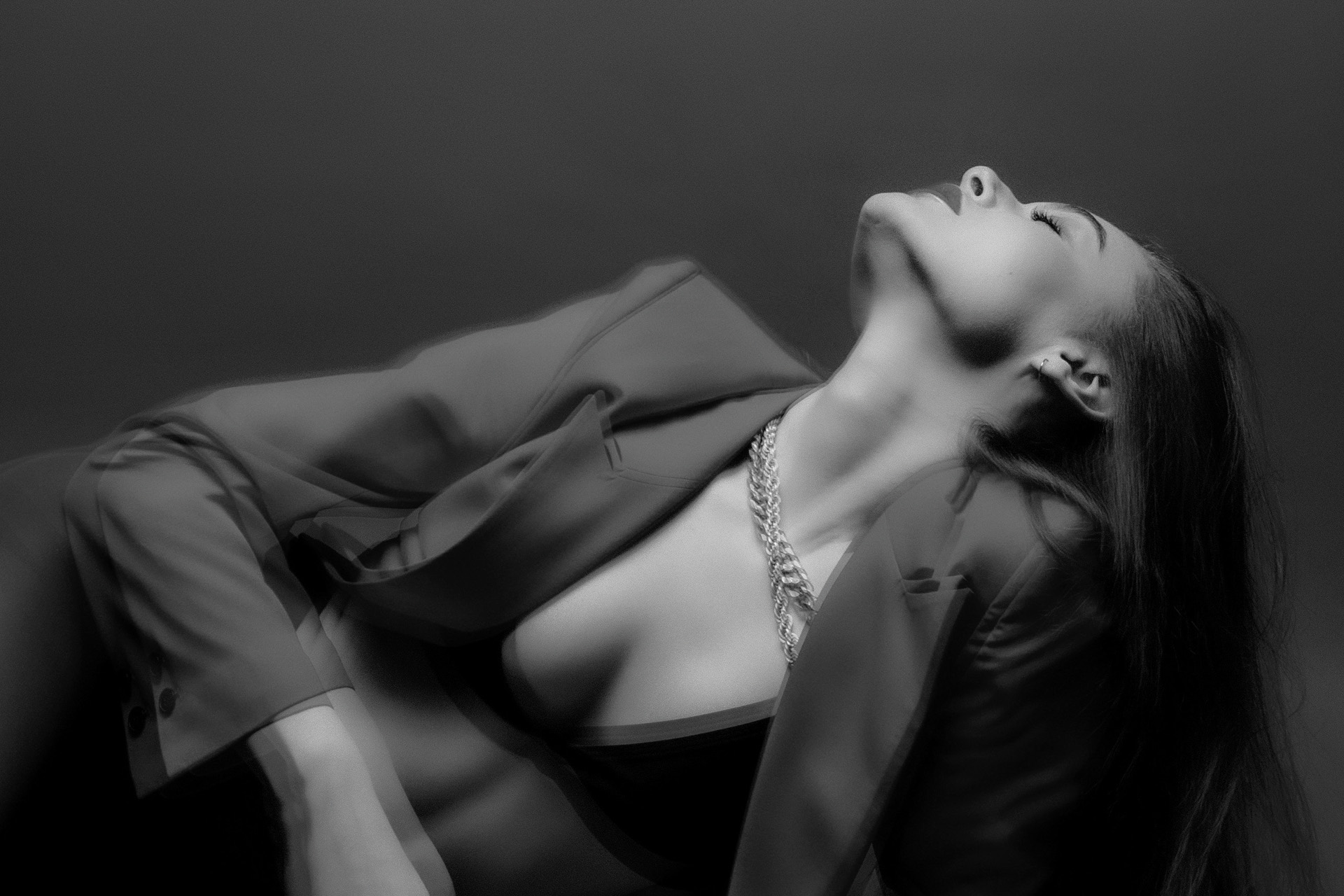 Laser Treatment: What You Need To Know
Five treatments courtesy of dermatologist Dr Haus
A wizard with lasers, Dr Ariel Haus is regarded as one of the world's leading experts at non-surgical treatments and one of the most sought-after skin doctors in his field, treating patients with his combined approach of medical aesthetics and clinical dermatology at his clinic, Dr Haus Dermatology. Here we explore the cutting edge world of laser skin treatment and which skin conditions they can treat, with expert insight from Dr Haus.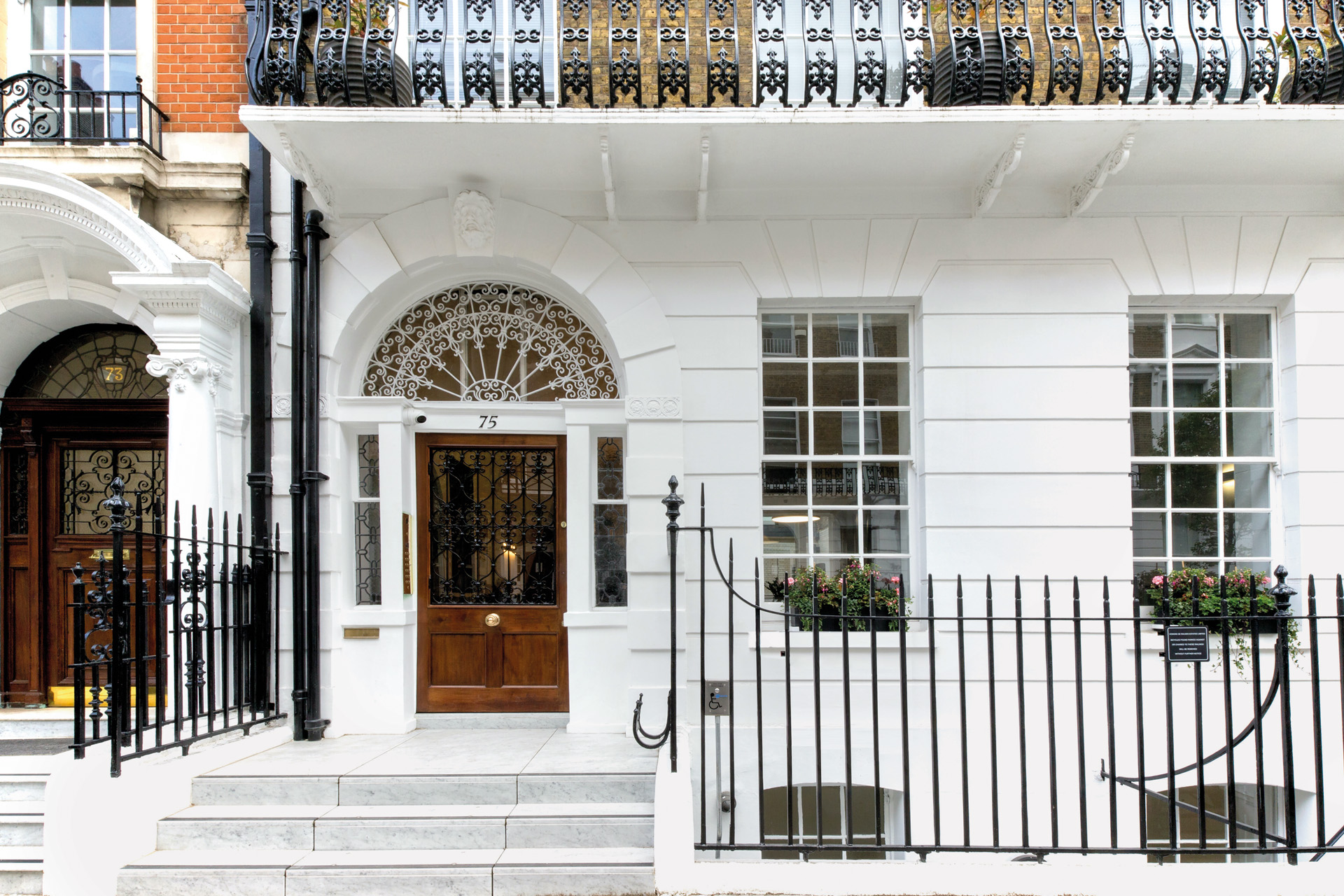 Laser Focussed: Dr Haus
Addressing dermatological concerns ranging from confidence crushing acne and psoriasis to life threatening skin cancers, Dr Haus has built a reputation for excellence at his private practice in London's Harley Street. Supported by a team of fellow dermatologists, nurses and aesthetic practitioners, going by the online reviews the patient experience at Dr Haus Dermatology is regarded as warm and inviting, from the reception to the aftercare service, something Dr Haus considers a valuable part of the experience.
It was during his second year of medical school in his home city of Rio de Janeiro Brazil, that Dr Haus pivoted to dermatology after hearing one of the founding fathers of plastic surgery, Professor Ivo Pitanguy, speak about the positive psychological impact surgery had on the burn victims he'd treated. Instantly making the connection between physical appearance and mental wellbeing, Dr Haus developed a passion for dermatology which led him on a distinguished career path, working for the NHS (where he still works part time) before opening his private practice nearly 15 years ago.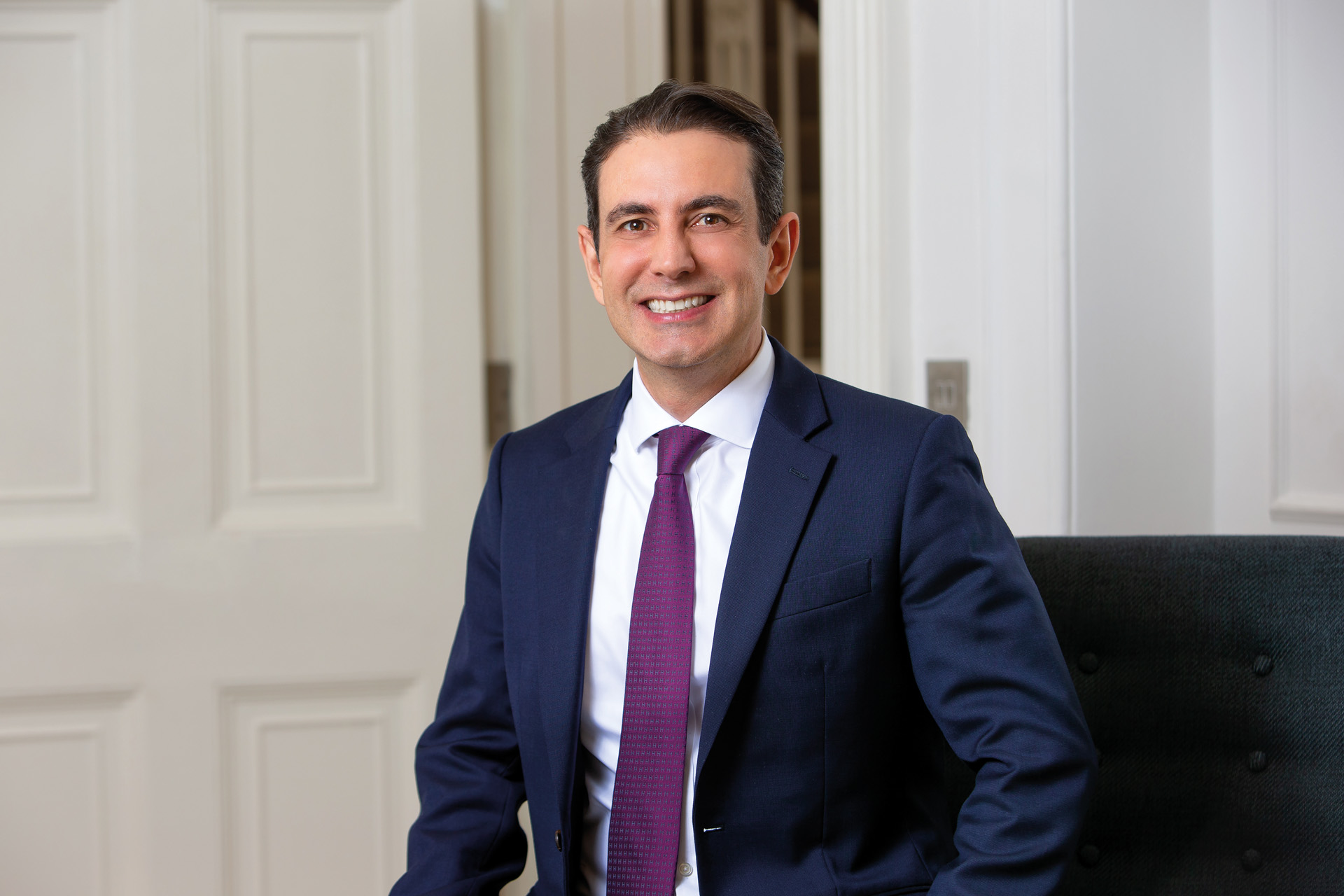 Attracting a loyal patient base, mainly from word of mouth, Dr Haus' expanding clientele culminated in the move to luxurious new Grade II listed premises, spread across the entire first floor of the beautifully restored 18th-century building where he offers his renowned non-surgical face and body treatments.
An early adopter of energy devices, Dr Haus has been named an expert at the face-lifting technology Ultherapy by the Daily Mail and is currently excited by the latest developments in CO2 laser resurfacing, such as CoolPeel. 'I still have the first CO2 laser platform that I purchased almost 15 years ago, but the new CoolPeel is light years ahead in terms of the results that it delivers, and without the downtime of the previous technologies. I have had the treatment myself to smooth my complexion,' says Haus.
View this post on Instagram
The new CoolPeel CO2 Laser Treatment is one of Dr Haus Dermatology's hero treatments, offering a dramatic reduction in downtime, transforming skin treatments from 'no pain, no gain' to 'all gain, less pain'. CoolPeel delivers conventional CO2 resurfacing benefits more gently by targeting and removing damaged skin from a superficial layer of skin tissue. 'This means you can have a CO2 laser a fortnight or so before your big day or special event, and exhibit and enjoy just the benefits of radiant skin rejuvenation,' Dr Haus explains. 'And no tell-tale signs of "work done".'
So how does a laser facial treatment work? In dermatology, lasers work by delivering a controlled wavelength of energy to heat up target structures which then trigger a healing process in the skin.
The word LASER is actually an acronym for 'Light Amplification by Stimulated Emission of Radiation'.  Since the FDA in the United States first issued guidance on the use of lasers in Dermatology in the 1980s, the technology has seen huge advances. One such development is the recent arrival of the first laser that can directly target collagen.
Prior to the creation of what is called the Red Touch Laser (named after the beam of bright red light it generates), lasers could only indirectly stimulate the generation of new collagen, which they did by heating up tissue surrounding the collagen. The Red Touch is a laser facial treatment that uses a novel wavelength and is the first to react with collagen (and Dr Haus was the first dermatologist in the UK to offer it). Dr Haus says, 'The Red Touch Laser has quickly become an in-demand treatment at our clinic due to the results that our patients see. It is also a treatment with very little downtime.'
Laser Treatment For Face: What's Involved?
Whether the laser is being used for medical or aesthetic purposes, the basic steps in a laser face treatment are broadly the same. Your skin will be cleaned, and then a numbing cream or conductive gel may be applied. You will be given protective eyewear; the laser operator will also be wearing protective eyewear, though they will be able to see through theirs! The longest part of any appointment for laser skin treatment will typically be the preparation beforehand, with the actual treatment rarely lasting more than 30 minutes.
There are two main types of laser treatments carried out at Dr Haus Dermatology:
Ablative laser treatments: Also known as 'laser resurfacing', this is when the laser makes microscopic holes in the outer layer of the skin to target damaged cells deeper in the skin. This is most commonly used to improve sagging skin on the face and neck, deep acne scars and for laser stretch mark removal. It can have longer healing times, but the results are superior and longer lasting.
Non-ablative laser treatments: These lasers create heat in the skin without injuring the surface – so they don't penetrate the skin as deeply as ablative laser treatments, but are still effective for skin conditions such as rosacea, broken or burst blood vessels, and fine wrinkles on the face, chest or back of the hands. Non-ablative lasers are often used in conjunction with other treatments such as injectables.
But, while understanding the technology behind the laser is important, it's not the most important factor in laser treatments. Rather, the expertise and experience of the dermatologist behind the device, their background and their qualifications are the most important factors to consider when seeking laser treatment. Lasers have been used to improve patients' skin at Dr Haus Dermatology for nearly 15 years, and patients are always treated by experienced providers.
Which Skin Conditions Can Be Treated With Lasers?
Uneven Skin Tone
Uneven skin tone is an umbrella term for the irregular distribution of colour or pigmentation on the surface of the skin – in patches, spots or areas – caused by a variety of conditions. These conditions include: hyperpigmentation (excessive melanin production), hypopigmentation (reduced melanin production – for example, vitiligo), sun damage, premature skin ageing, as well as melasma and rosacea.
How can lasers help? Uneven skin is effectively treated with lasers. 'The energy from the laser attracts fibroblasts and melanocytes, which are types of skin cells,' according to Dr Haus. 'This improves the area being treated and also helps with the formation of new structural proteins such as collagen and elastin.'
Premature Skin Ageing
Thinner skin, fine lines and wrinkles, uneven texture and pigmentation, and loss of volume: our skin can age prematurely in many ways and for many reasons. Sun exposure (aka photo-ageing) is the main culprit, but stress, diet, alcohol consumption, smoking and pollution can all contribute to premature skin ageing.
How can lasers help? Dr Haus Dermatology offers an extensive range of non-surgical, minimally invasive treatment options, including face laser treatment to improve skin tone, smooth wrinkles and plumpen skin. Collagen can be thought of as an important building block to our skin (the Greek origins of the word translates roughly to 'producing glue'), and so any skin treatment will try to encourage the body to produce more of this key structural protein.
Dr Haus notes that 'Premature skin ageing is one of the main reasons patients come to our clinic. Using a combination of laser energy as well as other non-surgical options, we can deliver visible results that often surprise when the person looks back at the photos taken before their course of treatment started.'
Rosacea
Rosacea is a long-term, common chronic skin condition characterised by flushing and visible redness of the facial skin, with no clear cause or complete cure. There are four types of Rosacea, and symptoms (and treatment) all vary depending on the specific type a person has. At Dr Haus Dermatology, patients can expect accurate diagnosis, as well as expert advice on managing your triggers and symptoms.
How can lasers help? For Dr Haus, the focus is always on rebuilding and protecting the compromised structure of the skin – which is why for patients with rosacea, Dr Haus Dermatology uses non-ablative lasers, which create heat without damaging the surface of the skin.
Intense Pulsed Light (IPL) treatment is considered to be one of the best treatments for rosacea, which is used at Dr Haus' clinic, and they are seeing good results with their new Red Touch Laser, too. This improves collagen, which in turn leads to improved hydration of the skin and decreased inflammation, and so a reduction in the amount of telangiectasis or broken veins associated with rosacea.
Acne & Acne Scarring
Acne and acne scarring doesn't just affect teenagers – in fact, many people experience acne for the first time in their 30s, 40s and even 50s, with the face, neck, chest and back, the most commonly affected areas. In terms of treatment, no two people are the same, and patients can discuss the best course of action for their skin at Dr Haus Dermatology. Plus, treating acne can reduce the likelihood of acne scarring, which is best treated with lasers down the line.
How can lasers help? Dr Haus's team of dermatologists are highly experienced in laser acne treatments, which often lead to quicker results than other acne treatment options. Plus, laser treatment is especially suitable for removing any acne scarring.
Pigmentation Concerns
Skin hyperpigmentation – the darkening of the skin generally or in spots or patches – is another common reason why people visit Dr Haus Dermatology, and is often caused by sun exposure. However, in lower limbs, it can sometimes be caused by a minor leakage from weak blood vessels; this is called pigmented purpuric dermatoses, and can be accurately diagnosed at Dr Haus Dermatology. The most effective way to treat hyperpigmentation is by wearing sunscreen (SPF30 or higher) everyday on affected areas; topical treatments such as hydroquinone, retinoids, corticosteroids, azelaic acid and ascorbic acid (vitamin C) may also be prescribed.
How can lasers help? Lasers are a reliable way to treat hyperpigmentation quickly and effectively – as are chemical peel treatments. Discuss with your dermatologist to find the best treatment for your skin.
And with summer firmly upon us, there are a large range of body treatments available at the clinic to help you feel your best. It is Dr Haus' expertise in dermatology with the foresight to harness the advancements of new technologies that gives his patients the excellence they expect: optimum skin quality with transformative aesthetic improvements.
DISCOVER
Discover more at drhausdermatology.com, or email [email protected] or call 020 7935 6358 to book a consultation.
Keep up with Dr Haus on Instagram @drarielhaus.
Dr Haus Dermatology, 75 Harley Street, London W1G 8QL