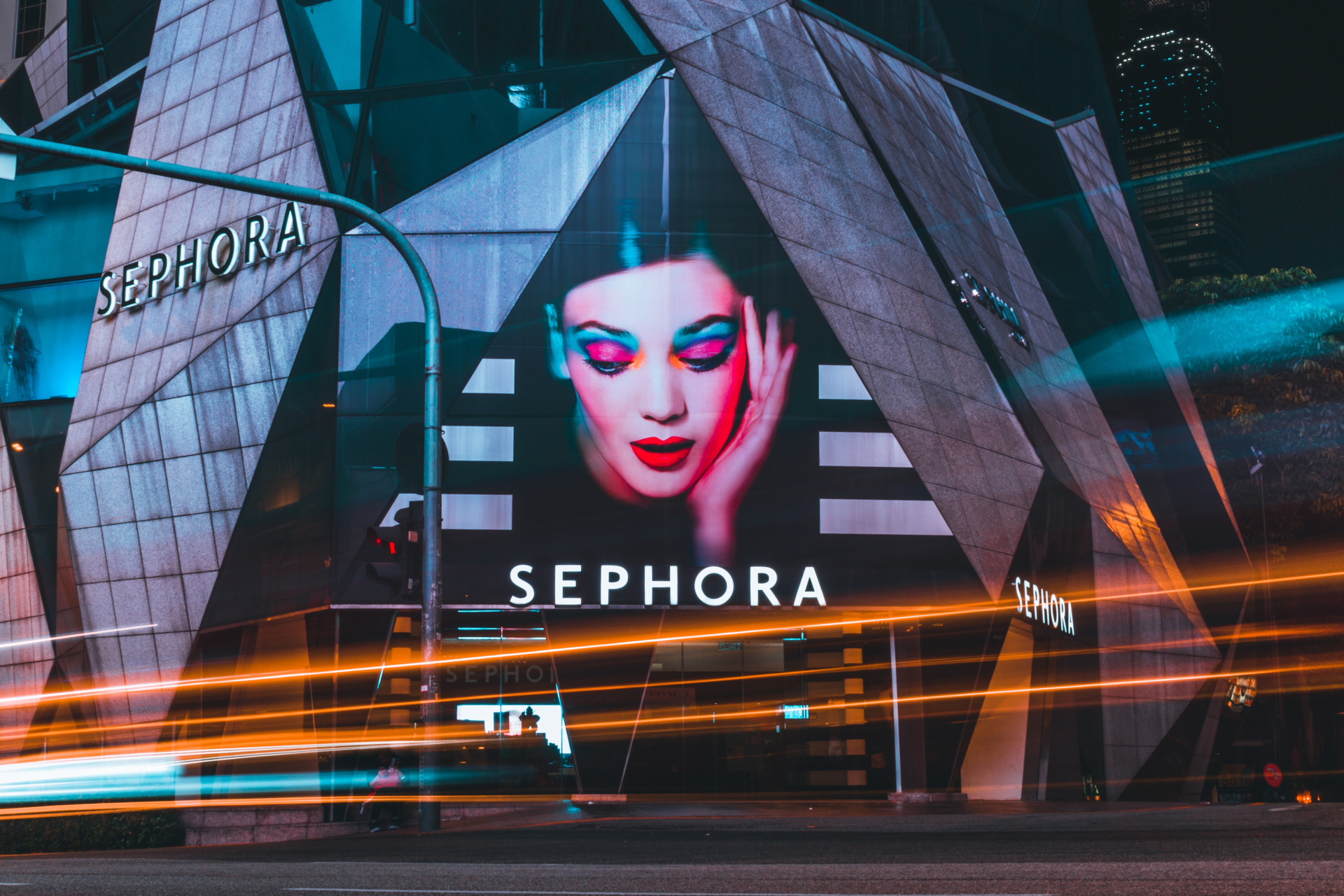 London's First Sephora Store Opens Today
---
Sephora is making its way to the UK capital this March
It's official: Sephora is coming to UK shores. Following years of then-fanciful rumours and desperate pleading from British customers, the beauty retailer has set up an online shop for UK customers and announced the launch of a store in London (the UK's first). Here's everything you need to know:
Everything You Need To Know About London's First Sephora Store
When will the London Sephora store launch?
The UK's first Sephora store will open on 8 March 2023, just in time for spring.
Where will it be located?
The new store will be located in Westfield London, measuring a whopping 6000+ sq. ft and packed with all your favourite beauty brands and Sephora products. The shopping centre itself is a big one, so if you're unfamiliar with the building it might be worth a visit or two before the store launch to get better acquainted with the layout.
The nearest tube stations to Westfield London are Shepherd's Bush (Central Line), White City (Central Line) and Wood Lane (Circle Line, Hammersmith & City Line). There are also multiple rail routes that go to the Shepherd's Bush National Rail station. The nearest bus stations are Shepherd's Bush and White City Bus Station. Find out how to plan your route here.
Which brands will be available?
More than 135 brands will be stocked in-store, curated by the Sephora team for London beauty fans. This curation will include brands exclusive to Sephora UK, including Commodity, Makeup by Mario, Vegamour and Skinfix, as well as the retailer's own line of beauty products. Big names like Fenty Beauty, Drunk Elephant, JVN and Jo Malone will also be lining the shelves, alongside brands that have never been physically stocked in UK stores before – think Glow Recipe, Tarte, Supergoop! and Kosas. This will be a lot to take in when visiting the store, so make sure you and your wallet are well-prepared come March.
What can we expect?
The new store will be a haven for London's Sephora fans, with an instantly recognisable black and white stripe design offset by geometric shapes, ambient lighting, textured finishes and lots of greenery to create a cosy atmosphere for shoppers.
The shopping experience itself will be 'defined by an attentive combination of human touch and technology', with the Grand Beauty Hub in the centre offering a range of makeup, skincare, haircare and fragrance products and experiences for visitors to explore.
What are people saying?
There's plenty of excited chatter going on at Sephora HQ when it comes to the new store. Sylvie Moreau, President of Europe and Middle East (EME) at Sephora, commented: 'Sephora has transformed the beauty experience of customers all over the world and we are delighted to bring our inspirational in-store environment to London, which has some of the most demanding beauty fans in the world.
'We know that London's youthful and inventive vibe is one of the best in the world for us to introduce some of the innovations that will make the Sephora experience even more extraordinary in the future.'
'After the very successful launch of sephora.co.uk and our app last autumn, we have been inundated with questions about our plans to open stores,' added Sarah Boyd, Managing Director of Sephora UK. 'We are thrilled to bring London a store that aspires to meet the needs of every beauty occasion. Our passionate hand-picked cast members will welcome all customers to a welcoming, vibrant, diverse and inclusive environment where all their imagination can roam free as they all discover their own personal extraordinary forms of beauty.'
And it seems the team at Westfield are also feeling the buzz. 'Sephora is one of the most requested stores by Westfield London customers and I am delighted they have chosen our destination to open their first physical store in the UK', said Katie Wyle, General Manager at Westfield London. 'We're now on the countdown to what will be an extraordinary opening day!'
What can we do while we wait?
If you can't bear the two-month wait for the new store, don't worry. Sephora launched its UK website at the end of 2022, and stocks a huge selection of brands and beauty products that you can shop now. sephora.co.uk
Featured image: Deva Darshan, Unsplash