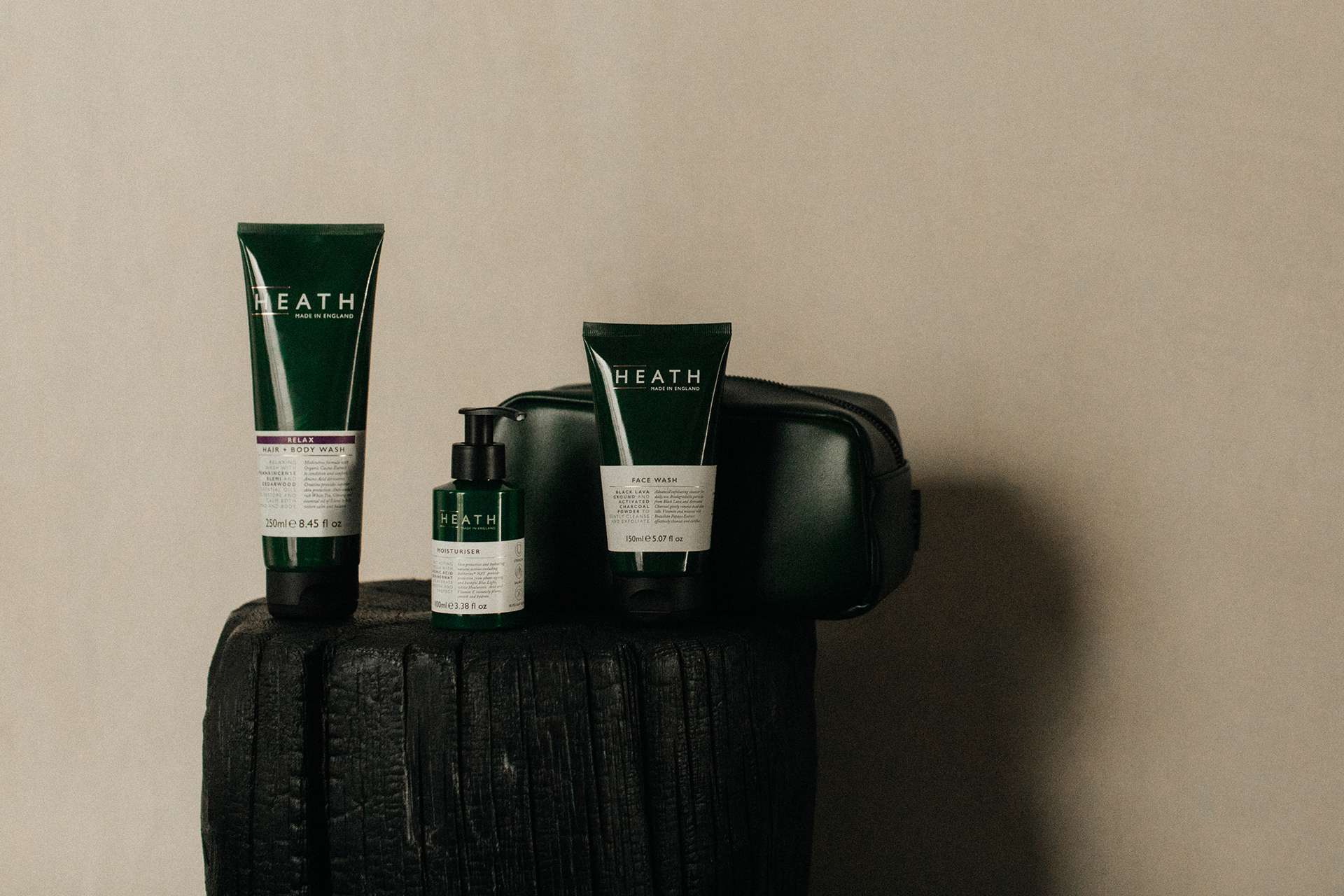 Meet Heath, The Father-and-Son Brand Creating Natural Skincare For Men
Heath is a Great British Brand 2023
Heath is an entry in our Great British Brands 2023 book. 
Heath: Great British Brand 2023
'The last few years have shown us how quickly things can change and that finding ways to future proof our business is crucial. One of the advantages we have over bigger brands is that we can make decisions rapidly. If we want to launch a new product, and we believe in it, we don't need multiple sign-offs from different countries. We can make speedy decisions and pivot. Equally, we're a young brand, so we expect to have to deal with challenges. 
'Heath is about creating luxury products for everyday use. Our typical customer is a man who lives and works in the City. He is probably renting so is likely to be impacted by the current cost of living crisis. We want to give him better value than he could find elsewhere, and we are currently looking at every single element of our marketing funnel so we can pass any savings we can make onto the customer.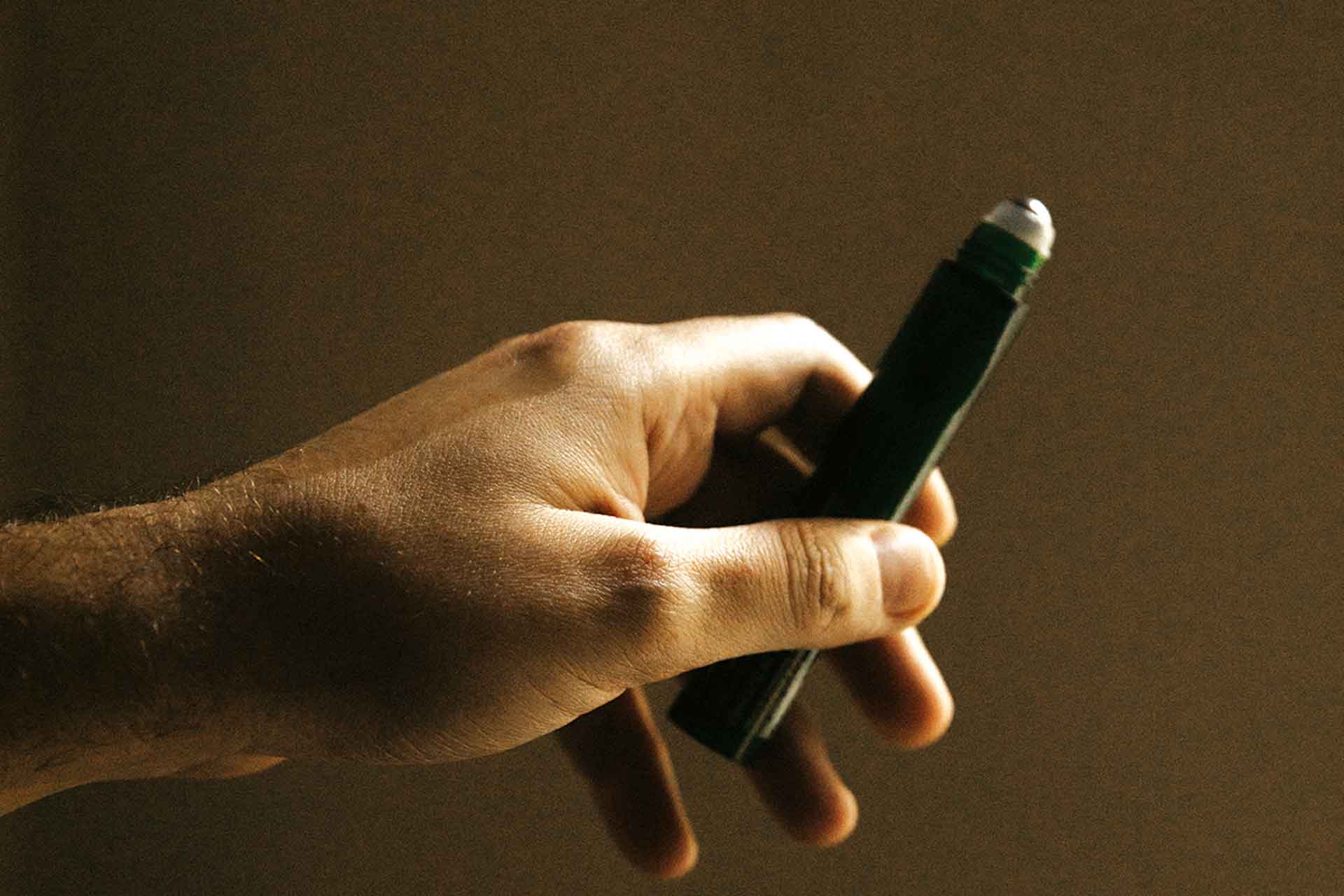 'One of our greatest achievements last year was becoming Boots' second fastest growing male facial skincare brand, pretty remarkable for a business that only launched in 2017. Of course, we're aiming for the number one slot, but we're still very proud of being number two. We're equally proud to be selling successfully now in ten international markets. Japan, where there is a high appreciation of quality and customers are very demanding, is proving a particularly strong market for us. 
'The looming economic crisis is concerning for everyone, but I think because we offer everyday luxury at an affordable price, we stand to gain more than we will lose in the coming years. People have an appreciation of style, design and quality and that won't change. Overall, I think the future remains positive for British brands and British-made goods like ours.' Harry Aaronson, co-founder & CEO
Brand Timeline
2017
Launched into independent retailers and Waitrose.
2018
The brand goes international, launching in the EU.
2020
Heath is stocked by Boots, the largest male skincare retailer in the UK.  
2022
The Heath Club launches, a community of brand fans and ambassadors.
2022
Heath becomes the second fastest growing male skin brand in Boots.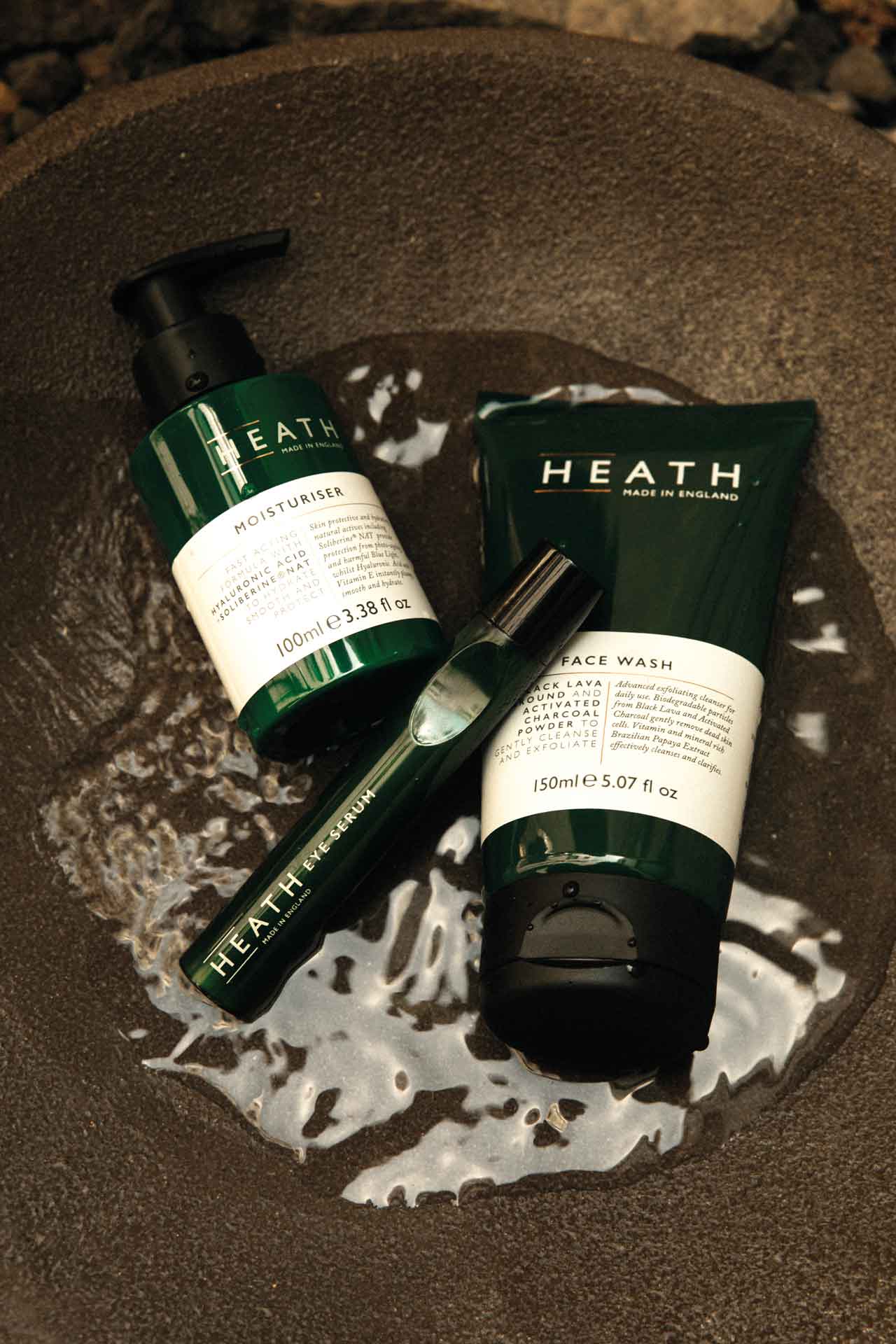 DID YOU KNOW?
Heath is a made-in-England brand, founded over a game of squash between Harry Aaronson and his father, Denis, who both wanted more from their skincare. 

Ingredients have been carefully  chosen for their specific tried-and-tested benefits on men's skin.

Products are also formulated with mood-boosting fragrances to relax or revitalise. 

The brand's anti-blue light products contain Soliberine NAT, a natural derivative of a plant found in the mountains of China that has adapted to high levels of UV exposure. 

As well as reflecting the products' natural ingredients, Heath's signature colour is a nod to the racing green of a Jaguar E-type and to classic British design.
HEATH
2 Lonsdale Road, London NW6 6RD
+44 (0)20 7483 8383