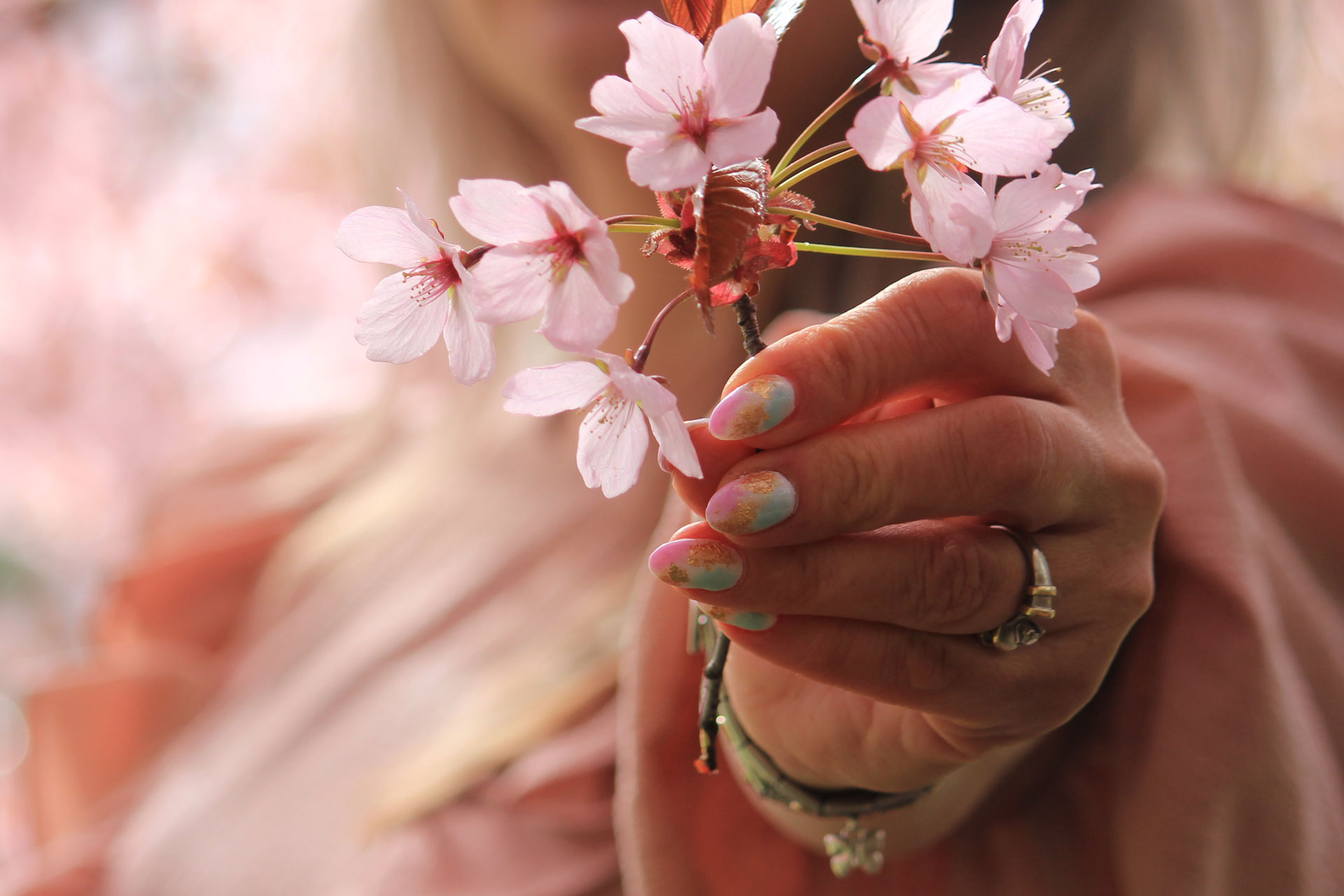 Nail Trends To Try This Season
---
Chic nails right at your fingertips
Bored of dull-looking fingernails? Spruce up your next manicure with one of this season's snazziest nail trends. Hand selected by celebrity manicurist Michelle Humphrey, these styles will see you through AW22 (and beyond).
Nail Trends To Try This Season
Known for her statement nails, London-based session and celebrity manicurist Michelle Humphrey has worked with a whole host of famous faces, from Dua Lipa to Adele and Cate Blanchett. Not only does she specialise in nail enhancements and artworks, but she also offers bespoke creations and the timeless favourites. With 15 years of experience and know-how under her belt, Michelle shares the nail trends we should be trying this winter.
Healthy Nails
Nothing beats a healthy, happy nail plate. For this, I recommend using Essie's Hard To Resist Nail Strengthener as it adds a healthy pink glow to the nail and gives a layer to protect against daily wear and tear. You can also support from the inside out with beauty supplements. I'm a huge fan of Perfectil Nail Support – these provide extra micronutrients to support your skin, hair and nails from the inside out.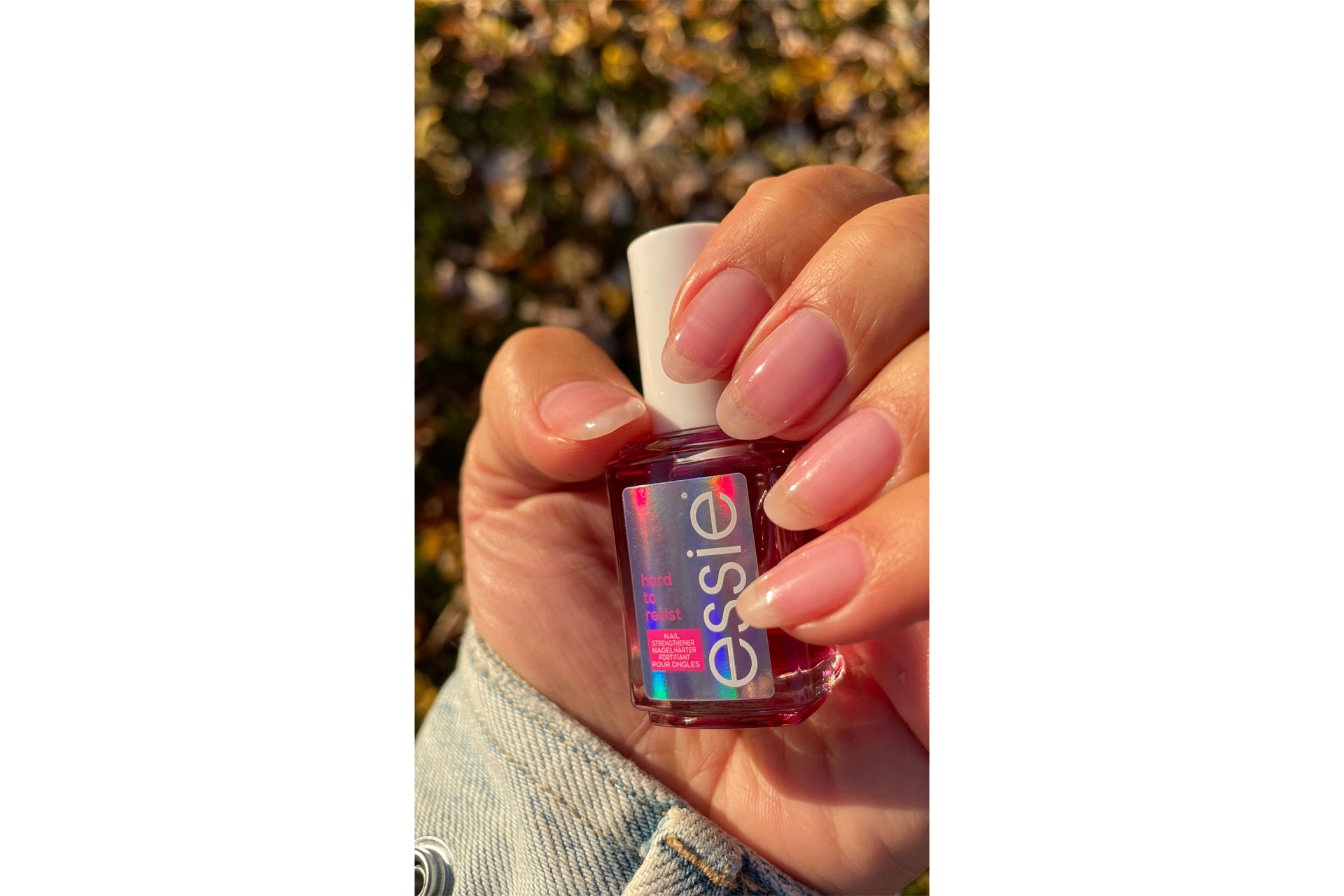 Airbrush Nails
This is a big nail trend right now that spans from aura nails to stencil placement. Make your airbrush manicure perfect for fall by choosing a dark background as your canvas, and get the look at home by using nail polish and make up sponges. Layer the colours onto a sponge and gently dab onto the nail to create this effect and clean up the skin using a q-tip in polish remover for a sharp look.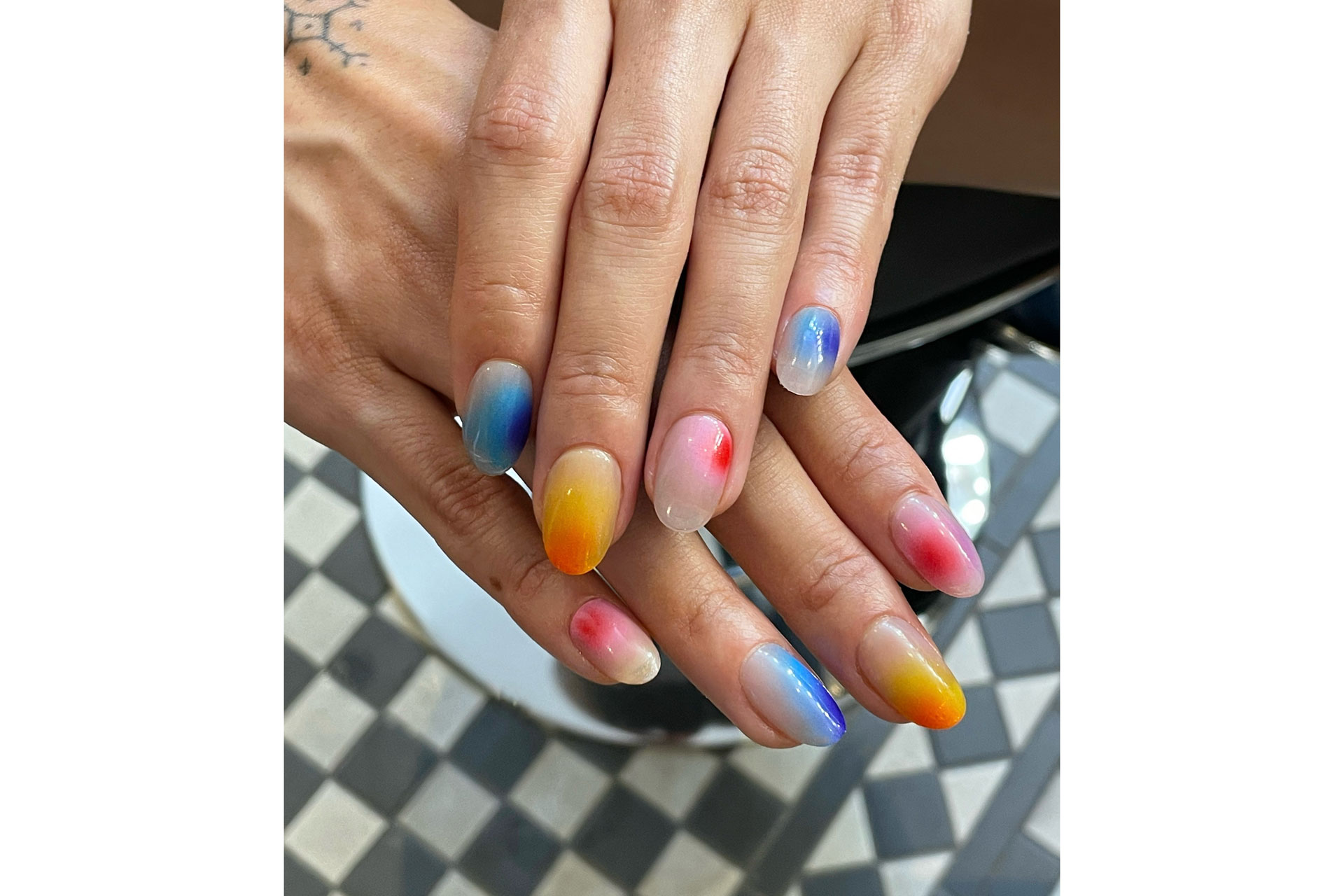 Dark Green Palettes 
Green nails have been trending for a while now. The Bottega nail was really popular last autumn, and spring green was a hit in the warmer months as Harry Styles launched this shade in his Pleasing nail range. This season, the colour is expected to go a few shades darker – think rich forest green – it's super chic and a great alternative to the usual rouge noir or burgundy. 

The 3D Effect
Perfect for the die-hard nail fans, sculptural and conceptual nail art have become a huge hit over the past few months and will continue into AW22 as nail technology continues to evolve and grow. Book in with your nail professional for best results.
Glazed Donut Nails For Winter 
This is basically a manicure with a chrome glaze on top. Glazed donut nails have been super popular this summer, but you can make it more autumnal by using a dark colour, such as a deep green, berry or chocolate brown. It's simple to do at home, just layer your favourite polish then apply a clear coat (our pick is Essie's Expressie FX Top Coat in the shade of 'Iced Out') on top for that glazed look.
DISCOVER
You can keep up to date with Michelle's work via her Instagram page, @nailsbymh.
Featured Image: Unsplash,  Outi Marjaana
Other images courtesy of Michelle Humphrey