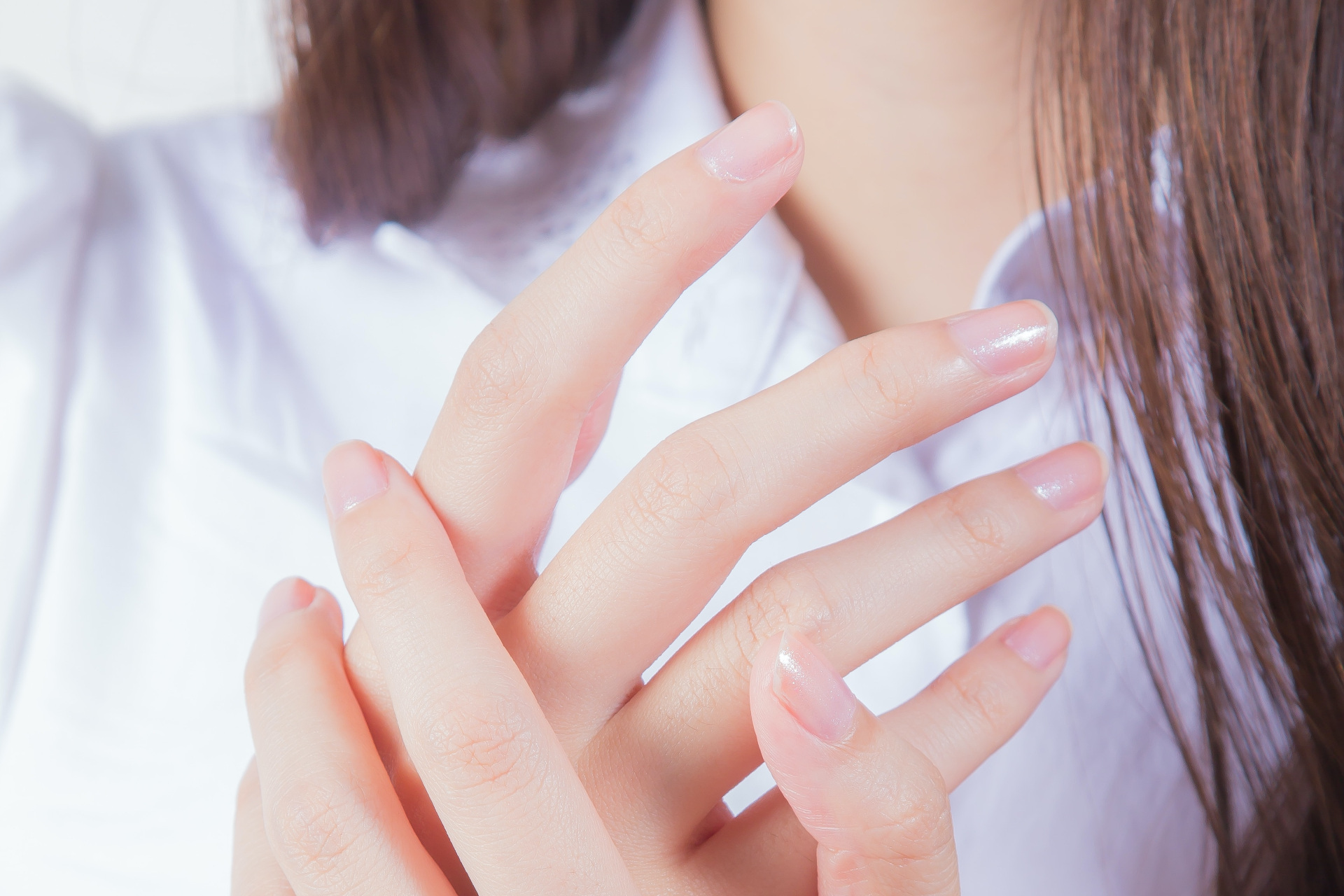 Clean Girl Nails: Why Everyone Wants Natural Nails This Season
---
The low-maintenance trend we can't wait to wear
While we're all for colourful nail art, it's not always the easiest to maintain. That's where the natural nails trend sweeps in: a clean girl aesthetic that celebrates the nails we have as they are (and at their healthiest). We spoke to Emma Tyndale-Brown and Seriah Leslie, nail technicians at Young LDN, to find out how we can recreate the trend this season.
Clean Girl Nails: Why Everyone Wants Natural Nails This Season
What Are Natural Nails?
The natural nails trend is all about embracing your natural nail shape and colour, without the use of artificial nails or flashy nail art. Instead of getting acrylic or gel extensions, people are opting for shorter and more natural-looking nails. The colour palette is also more subdued, with nude shades and pastels being the most popular choices, as well as matte finishes that forego the shiny look that comes with traditional nail polishes.
Why Have They Become Popular Recently?
Natural nails have become more appealing because they are a more low-maintenance option that still looks chic and put-together. With people leading increasingly busy lives, they don't have the time or the money to get their nails done every few weeks. Natural nails require less upkeep, and people appreciate that. Additionally, the trend aligns with the growing interest in all things sustainable and eco-friendly; artificial nails and nail polishes often contain harmful chemicals that can harm both the environment and the wearer.
Many famous faces have also been spotted sporting the natural nails trend. Meghan Markle, for example, famously opted for a natural, minimalistic look on her wedding day, with a soft pink manicure. Other celebrities, including Jennifer Lopez and Chrissy Teigen, have also been seen with understated, natural-looking nails.
Which Products Can We Use At Home?
To recreate the natural nails trend at home, it's important to choose nail polishes that are free from harmful chemicals. Look for polishes that are 'five-free', meaning they do not contain formaldehyde, toluene, DBP, camphor or formaldehyde resin. Some popular brands that offer five-free nail polish options include Zoya, NailKind, and Deborah Lippmann.
Young LDN's Top Tips For Maintaining Healthy Nails
Maintaining healthy nails is essential for achieving the natural nails trend. Here are four top tips for keeping your nails healthy:
Keep your nails clean and dry to prevent bacteria from growing underneath them.
Moisturise your nails and cuticles regularly with nourishing oils, such as jojoba or coconut oil, to prevent them from becoming dry and brittle.
Avoid using your nails as tools to open cans, peel off stickers, or perform other tasks that can cause them to become weak or damaged.
Get regular Japanese manicure treatments to achieve the glossiest, shinest nails. This treatment utilises a high-nutrient keratin paste containing Vitamin A, E and H, which is coated onto the nails and then buffed to an awesome shine which lasts over a week.
Book A Treatment
You can book a treatment at Young LDN's nail lounge via youngldn.com
Featured image: Tora Chu, Unsplash